MOSHI MOSHI NIPPON opened its new accommodation MOSHI MOSHI ROOMS in Harajuku, Tokyo on December 3, 2018 which incorporates unique concepts into its design and décor.
The facility's manager Akihito Shimizu is just your ordinary Japanese salaryman and has no Harajuku-ness to him… until now!
The owner has undergone a huge project to completely transform himself into a Harajuku boy. With the help of a professional hair designer and stylist, Akihito Shimizu is about to become a fitting owner of Harajuku's MOSHI MOSHI ROOMS!
Introducing: Akihito Shimizu, Owner of MOSHI MOSHI ROOMS
Before his change, Akihito Shimizu was a fresh looking salaryman donning a suit and glasses that both matches stylishly together. Outside his business look his regular outfits consisted mostly of your regular outdoor look. It had been almost 10 years since he last dyed his hair! "I was really looking forward to this transformation! I fired myself up and went for it," he comments.
Changing up his hairstyle at a popular salon
In order to change his salaryman-esque hairdo to a Harajuku one that stands out Shimizu visited L by HOME, a popular salon in Harajuku, where he was served by the salon's director Kotaki. To add shape and flair to Shimizu's bonnet he had the whole thing cut. Already just with this his image changed considerably, but he's not done just yet!
To bring out his personality Shimizu had his hair bleached twice, leading to a dramatic change in colour. He also had grey-beige put in, giving it an overall yellowish colour. You can really see his personality with just this, right?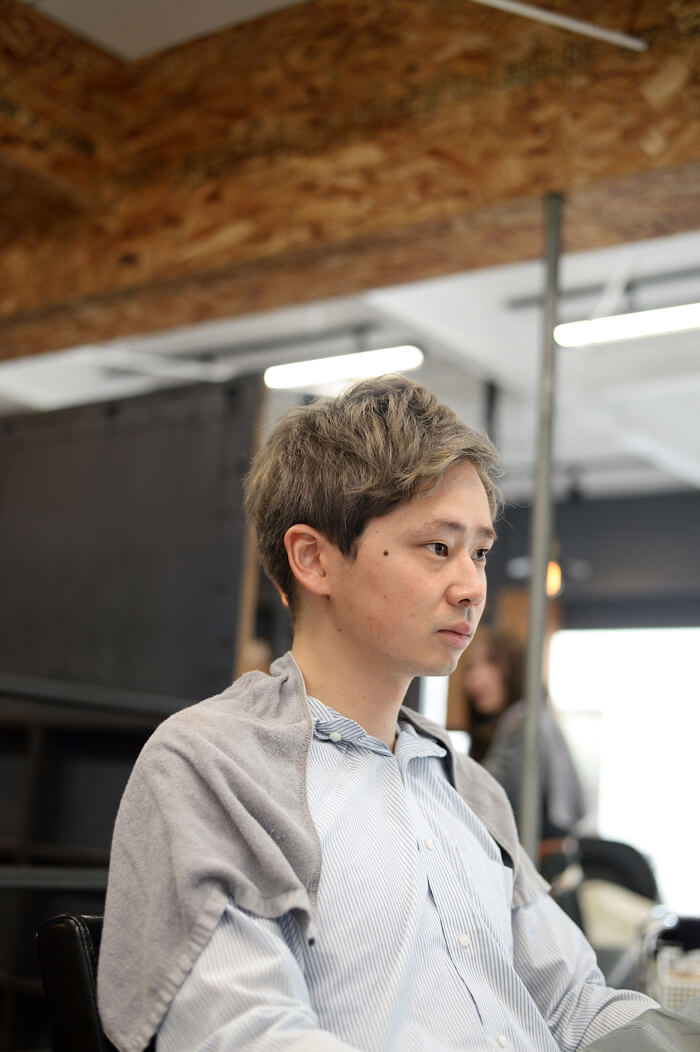 After colouring and drying a curling iron was used to add curls into his hair and a small amount of wax was put in to add volume. The greys add a sophisticated look to the style even with the high hair tone. This huge Harajuku short style transformation looks like it would go well with some flashy clothes! "I hadn't bleached my hair in a long time, and it didn't stain at all. Do I look a little like a Harajuku boy now?" he said. You look pretty dapper!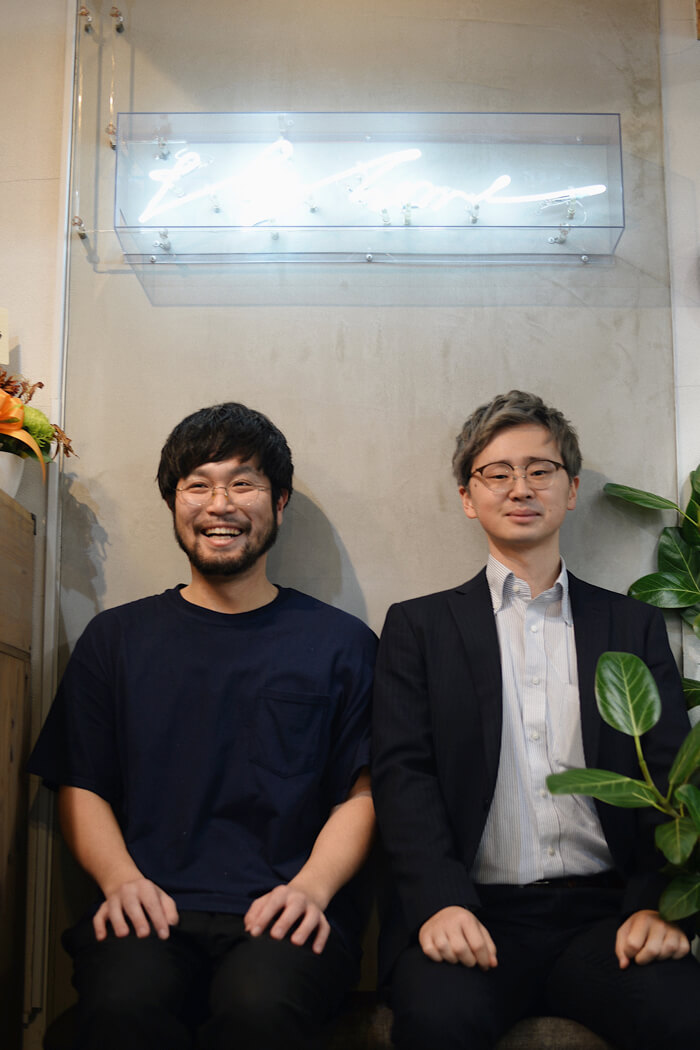 After paying Shimizu took a photo with Kotaki. Thank you for forming a precise image for him! Shimizu looks very satisfied too.
Salon Information
L by HOME(Eyelash & Hair)
Address: L by HOME Floor 2F, 3-27-5 Jingumae, Shibuya, Tokyo
Contact: 03-5411-0366
Now for a fitting outfit!
With his hairstyle set, it was time to move onto fashion. Helping Shimizu was stylist and writer Manami Ishii who is active in magazines, online and in dramas. After greeting and exchanging business cards they went shopping!
The first place that stylist Ishii took him to was Chicago, a long-standing second-hand clothing store in Harajuku. Despite being in a place with lots of other shops around Chicago is the biggest. Its huge shop floor means lots of clothes which also means lots of choices!
Ishii took no time at all in finding something for him: "This one's cute! It would suit you!" The item in question was a purple anorak jacket. They continued selecting out clothing and checking if it suited him. Shimizu asked, "What's a definite and good way of picking out something that's Harajuku style?" Ishii taught him everything he needed to know. With an air of immense curiosity from Shimizu the two circled the store.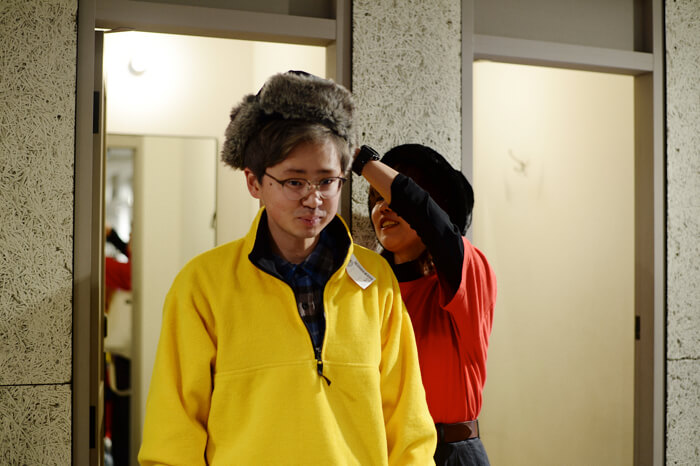 Ishii had Shimizu try on outfit after outfit of things she thought might be good, checking the size and colour coordination each time. Even if it looked good at a glance, if the balance wasn't right she chucked it out and went onto something else. When asking Ishii about her outlook for this project, she said: "Harajuku fashion is colourful and daring so the colours used are completely different from that of a suit. I want to try incorporating sports trends for Shimizu who likes outdoor wear, something that doesn't feel out of place and he can look good in."
After much consideration, Shimizu picked up two different outfit variations. For this special occasion he put one of them on and headed onto the streets of Harajuku. To complete his outfit mission he set off to buy some more items from another shop.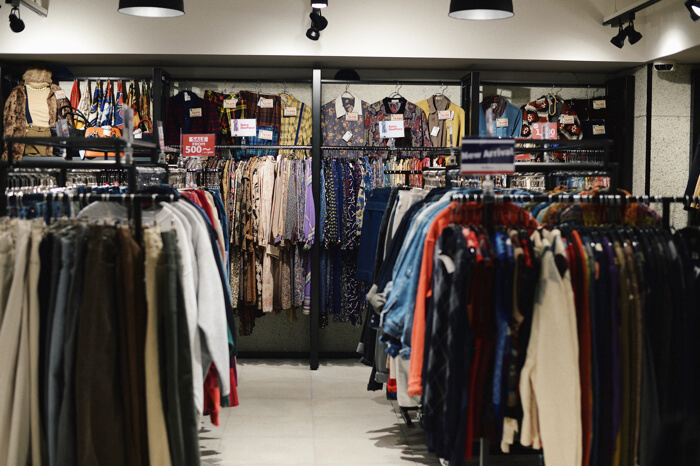 Shop Information
Harajuku Chicago
Address: Mansion 31 Floor 2F, 6-31-15 Jingumae, Shibuya, Tokyo
Contact: 03-6427-5505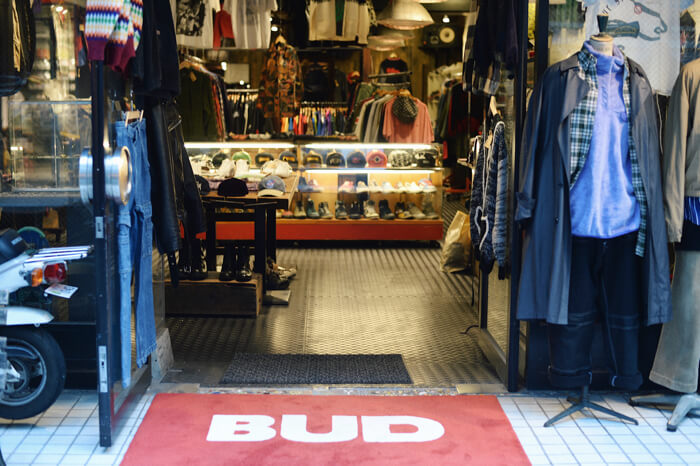 The next stop was another long-time second-hand store: BUD, located along Harajuku-dori. They have a diverse selection of attire from regular to vintage. They sell t-shirts with unique prints as well as rare items you can't get anywhere else, so it's frequented a lot by Harajuku's fashionistas!
And so they began the hunt. Both Shimizu and Ishii like band t-shirts so they got pretty excited whenever they saw an interesting print. "A second-hand shop even has items like this," said Shimizu as he browsed the shelves with an intent look on his face. It seems like his inner fashion monster has finally come out to play.
They wanted a smaller accessory to add accent to his outfit, so they went with a used Nike cap. Choosing white lights up the face more so it's easy to coordinate and perfect for Shimizu's look.
Shop Information
BUD
Address: 3-27-15 Jingumae, Shibuya, Tokyo
Contact: 03-3401-7246
Check out the new Shimizu in his 2 new styles!
Shimizu's transformation is complete so it's time to check him out. The first outfit is street style Harajuku boy which incorporates neon colours. Take note of the layering formed by the front of the overalls which are worn down to look like pants. The white of the cap also makes the outfit look clean and effortless.
The second look is a flood of colours too which create a sporty pop style. The fleece is zipped down which screams 'trend alert' while the rolled up pants and striped socks have an air of mischief to them. The darker colours give balance to the overall outfits.
Today's task is complete!
Shimizu became a brand new person today after undergoing a huge transformation. Thanks to the magical hands of the stylists he has become a true stylish Harajuku boy that would fit in with all the other Harajuku fashionistas on Instagram! His facial expression looks somehow neater and more refined in his new looks, don't you think?
Shimizu's Comments
"This made me realise how much a person can change by changing their hair and clothes. Wearing colourful clothes and having a hairstyle with high tones makes me feel brighter both inside and out. I will continue to learn more about Harajuku fashion and work hard as the owner of MOSHI MOSHI ROOMS!"
Information
MOSHI MOSHI ROOMS -SAKURA-
Address: 2-18-7 Jingumae, Shibuya, Tokyo
Access: 8-minutes on foot from Meiji-Jingumae (Harajuku) Station via the Chiyoda and Fukutoshin lines
Occupancy: 1-6 people
Price: ¥40,000 (does not include handling and service charges) *1 room 1 night
*Accommodation prices are subject to change depending on the period. For full details please check the Airbnb website
Official Website: https://rooms.moshimoshi-nippon.jp
Bookings: https://www.airbnb.co.uk/rooms/30276372?s=KNUexTNq