The cherry blossoms are slowly blooming flower by flower in the Kanto region of Japan―which encompasses the Greater Tokyo Area and six other prefectures.
What kind of hanami, or "flower blooming" season can we expect to enjoy this year? We have compiled a list of six must-attend events celebrating Japan's beautiful cherry blossoms of the Kanto region this year.
Yozakura Jewel Illuminations at Yomiuri Land
Japanese amusement park Yomiuri Land is set to hold its first ever Yozakura Jewel Illumination event from March 21 to April 7. It will combine evening-time cherry blossoms with a range of different gorgeous illuminations. The 180-meter long Sakura Promenade will be lined with bright lights in the evening, creating a memorable and must-see display. The Ferris wheel, too, will be lit up with colourful lights in the image of cherry blossoms, creating a romantic spectacle.
Full Details: https://www.moshimoshi-nippon.jp/182255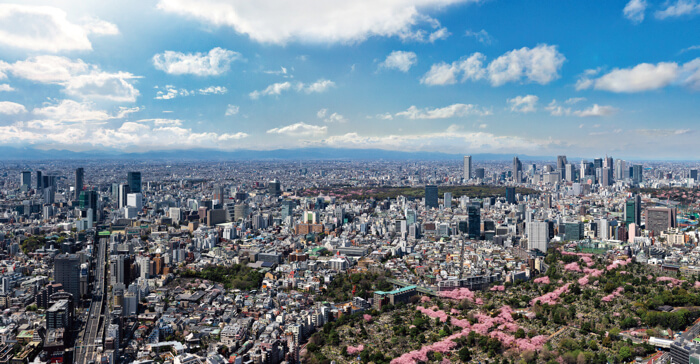 Tenkuu no Ohanami 2019 at Roppongi Hills Observation Deck
The Tokyo City View Observation Deck at Roppongi Hills is holding a hanami event this spring titled Tenkuu no Ohanami 2019 ("Flower Viewing From the Sky 2019") which will run from March 15 to April 7. From the observation deck you can glimpse the cherry blossoms dotted around some of Tokyo's most famous sites and landmarks including Tokyo Tower, Tokyo Skytree, Yoyogi Park, Shinjuku Gyoen and elsewhere, each of which will be a sight to behold from up high in the sky.
Full Details: https://www.moshimoshi-nippon.jp/182366
Sakura Matsuri 2019 at Ark Hills
Sakura Matusri 2019 will run from April 5 to 7 at Ark Hills in Tokyo. The 1km long tunnel of cherry trees―a symbol and landmark of the surrounding area―will decorated with beautiful illuminations. The bridge that runs from Ark Hills's south tower to the main building is a secret hanami spot that overlooks the row of trees that run up Spain-zaka Slope. This means you can enjoy the flowers from different angles, whether down below and up close or up high overhead.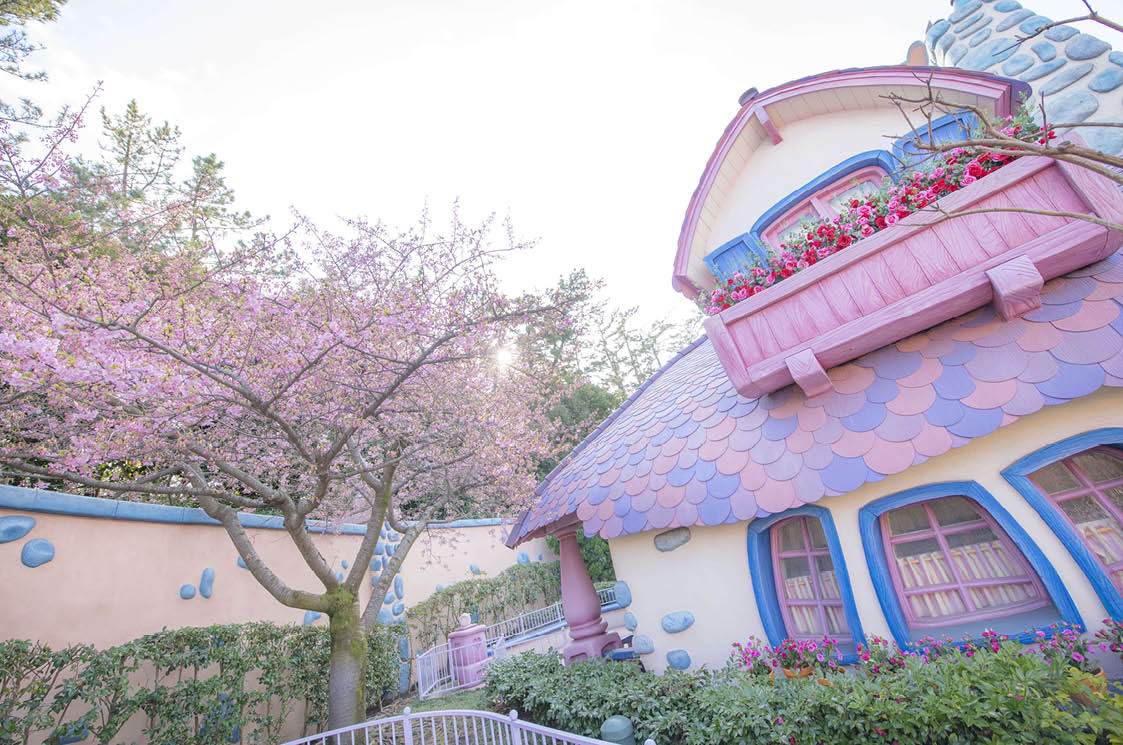 Tokyo Disney Resort's® Kawazu-zakura
Make sure to stop by Minnie's House in Tokyo Disneyland's® Toon Town which is home to a Kawazu-zakura tree. These trees typically bloom faster than Yoshino cherry trees and are known for their deep pink colour. The pink house and pink cherry blossoms are such a cute match! A range of cherry blossom- and spring-themed items will also be sold to be enjoyed together with the hanami season.
Full Details: https://www.moshimoshi-nippon.jp/180825
Rickshawing Through the Meguro River Cherry Blossoms With Hotel Gajoen Tokyo
For a three-day limited period from March 29 to 31, you can thoroughly enjoy Japanese hospitality as Hotel Gajoen Tokyo will be running a rickshaw service around Meguro River for guests to enjoy the cherry blossoms. When booking a room at the hotel you can select a plan that includes this rickshaw ride around Tokyo's foremost-leading cherry blossom viewing hot spot for 30 minutes. During the ride, guests can enjoy the spring breeze as they sweep around the cherry blossom trees of Meguro River. The plan includes a springtime cherry blossom menu and more, so if you're looking for luxury then look no further!
Full Details: https://www.moshimoshi-nippon.jp/173973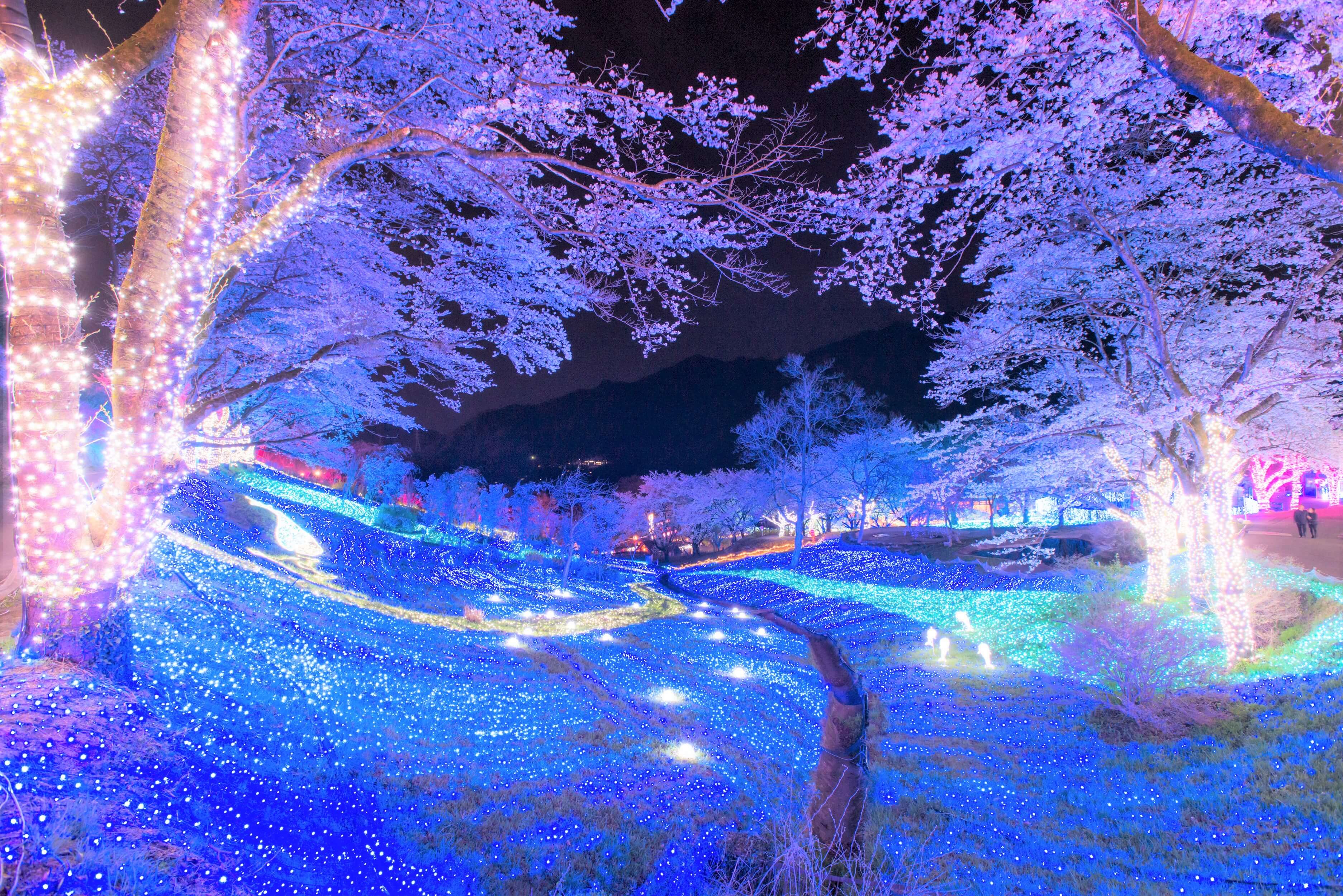 Lake Sagami Pleasure Forest Cherry Blossom Festival
The Lake Sagami Cherry Blossom Festival will be held at Lake Sagami Pleasure Forest in Kanagawa Prefecture from March 21, 2019. Just an hour's distance from Tokyo, this hanami festival is a chance to enjoy 2,500 cherry trees―the biggest collection in the Kanto region―from many different angles. Board the "Pair Lift" and glide over the gorgeous cherry blossom trees for a skybound hanami experience. Soar even higher in a hot-air balloon and see the pink landscape and evening illuminations.
Full Details: https://www.moshimoshi-nippon.jp/?p=183232
Did you enjoy this list? When visiting Japan for the cherry blossoms be sure you get to experience them in lots of different ways and from different angles.