Sayonara Kuchibiru ("Goodbye Lips") is an upcoming Japanese film starring co-leads Nana Komatsu and Mugi Kadowaki along with Ryo Narita. The musical movie is set to hit Japanese theatres on May 31, 2019.
The film follows the story of Reo (Nana Komatsu) and Haru (Mugi Kadowaki) who form the popular guitar duo HaruReo. The film is directed and written by Akihiko Shiota (Harmful Insect, Dororo) and features big names in the music industry including Japanese singer-songwriter Motohiro Hata who produced the film's main theme Sayonara Kuchibiru and Aimyon who composed and wrote the lyrics for the insert songs Dare ni Datte Wake ga Aru and Tachimachi Arashi.
While hype surrounding Komatsu and Kadowaki putting their real voices and music performances to the movie surges, it has been announced that HaruReo are to make their real-life major debut with the release of their Sayonara Kuchibiru EP on May 22.
The EP will include both the theme song by Motohiro Hata and both insert songs from Aimyon―all sung by HaruReo.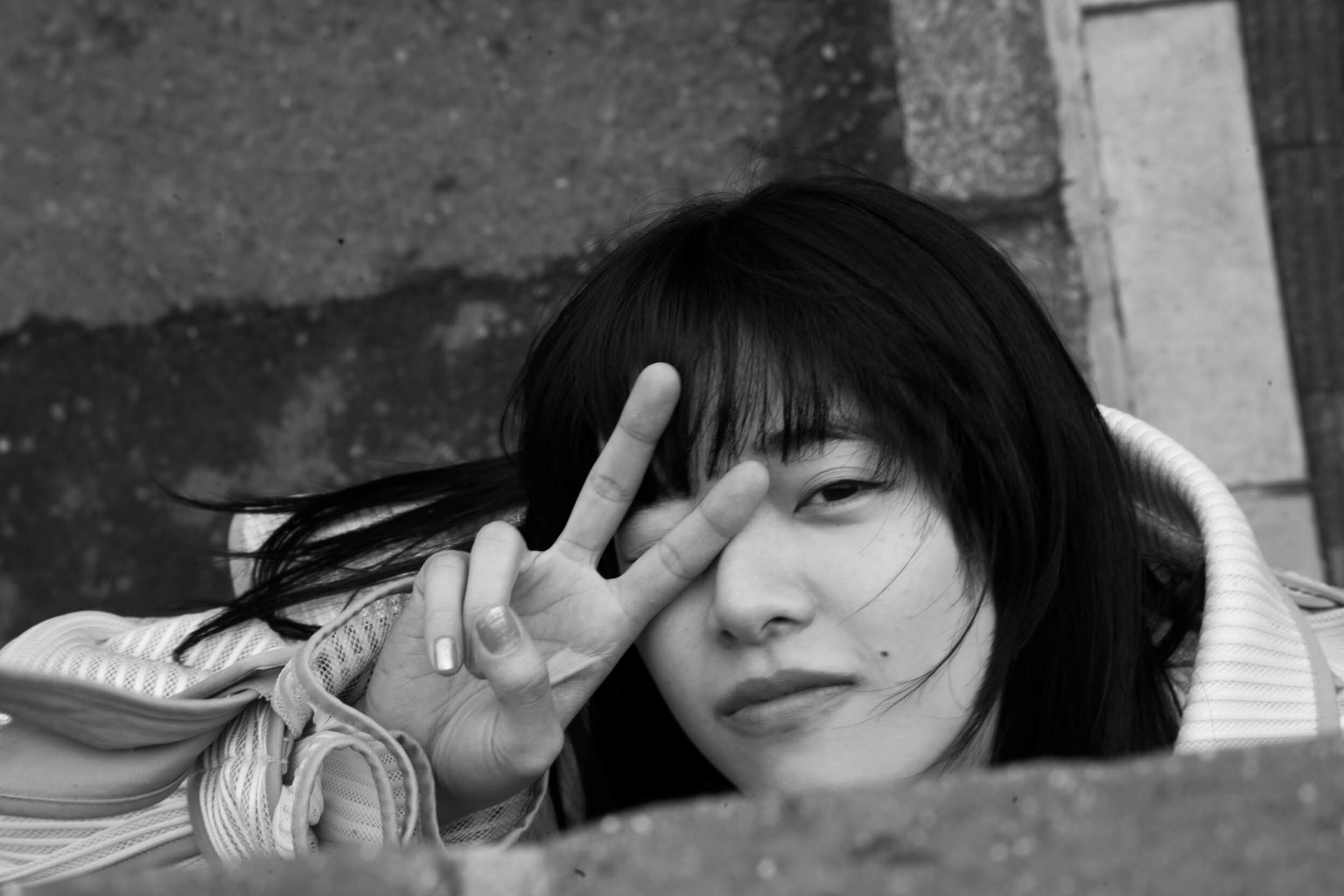 Regarding the music Hata commented, "I will be overjoyed if lots of people enjoy the song alongside the film." Aimyon also commented, "Thank you for singing these songs. Congratulations on your debut."
The EP's cover photo was taken by Japanese photographer Kotori Kawashima, a name in high demand across various industries known for working with popular voice actors and artists on their photo collections. The cover features both Haru and Reo sat facing each other with natural expressions.
The music video for the film's main theme Sayonara Kuchibiru has also been released. It can be viewed on HaruReo's official website which just opened today.
The video was directed by Tomokazu Yamada who is known for having directed such hit works as Kenshi Yonezu's Lemon and Aimyon's Marigold. The song itself is a medium ballad which Hata wrote while reading the film's script and thinking about both Haru and Reo. It talks about separation and the hope that lies in the future beyond it. The music video reflects that theme splendidly by focusing on three people spending their last time together. It reflects the pure innocence of the three main characters of the film: Reo, Haru and Shima.
Yamada also shot a new artist photo of the duo pictured below.
Komatsu, Kadowaki and Narita released comments on the music video shoot. Komatsu said, "I was so happy to meet with the three of them again after so long. The video shoot was very chill. We just spoke about silly things the entire time [laughs]." Kadowaki said, "We didn't get to spend quiet time together on the film set, so it was precious, great, and made me happy." Narita said, "Although the music video has a different atmosphere from the film, parts of it still feel similar. It shows a real sense of distance."
Sayonara Kuchibiru, Dare ni Datte Wake ga Aru and Tachimachi Arashi will all hit Japanese radio from today.
©2019 "Sayonara Kuchibiru" Production Committee