Kawaii Monster Cafe, World Clock & More to Decorate Nasu Highland Park For 'HARAJUKU COLORFUL STREET'
During Japanese Golden Week the event "HARAJUKU COLORFUL STREET" will run at Nasu Highland Park from April 27 to May 6.
The event is produced by ASOBISYSTEM, a company based in Harajuku―Japan's hub for fashion, culture and trends. Nasu Highland Park will be decorated in all things Harajuku. New details on what to expect at the event have just been released.
A colourful and crazy menu cooked up by KAWAII MONSTER CAFE will be served at the event. The KAWAII MONSTER CAFE is a thriving Harajuku tourist spot popular for its eye-catching food, desserts and drinks. The cafe will also sell some original merchandise.
Other famous Harajuku shops will sell their products too including BLOCK Natural Ice Cream which is known for its cute ice candy made from fresh fruit and veg, and CANDY SHOW TIME, a store selling colourful handmade candy. Hugely popular tapioca drinks sold in Harajuku will also be sold.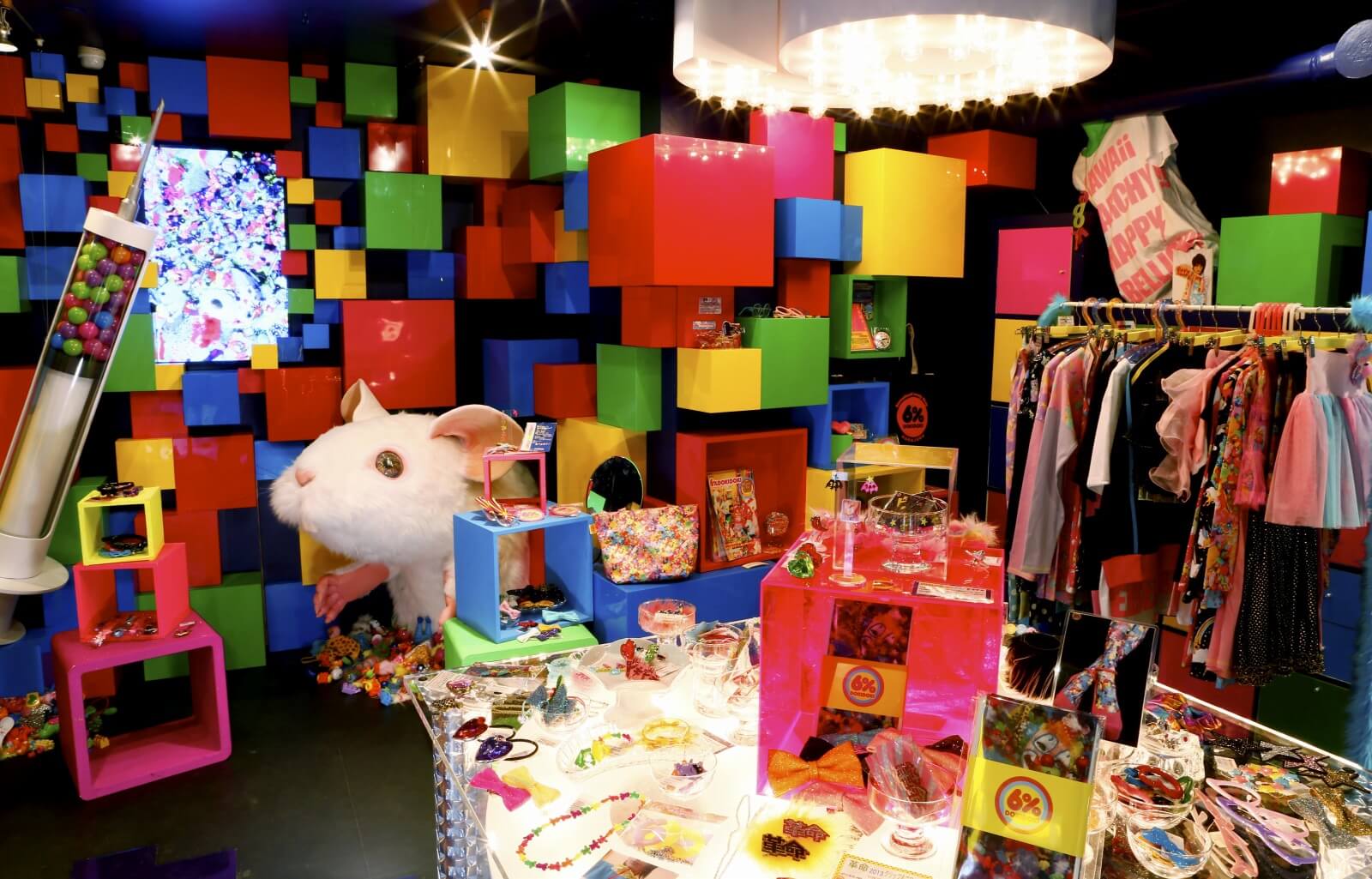 Harajuku's iconic kawaii fashion store 6%DOKIDOKI will sell their wares and items in the form of a pop-up shop.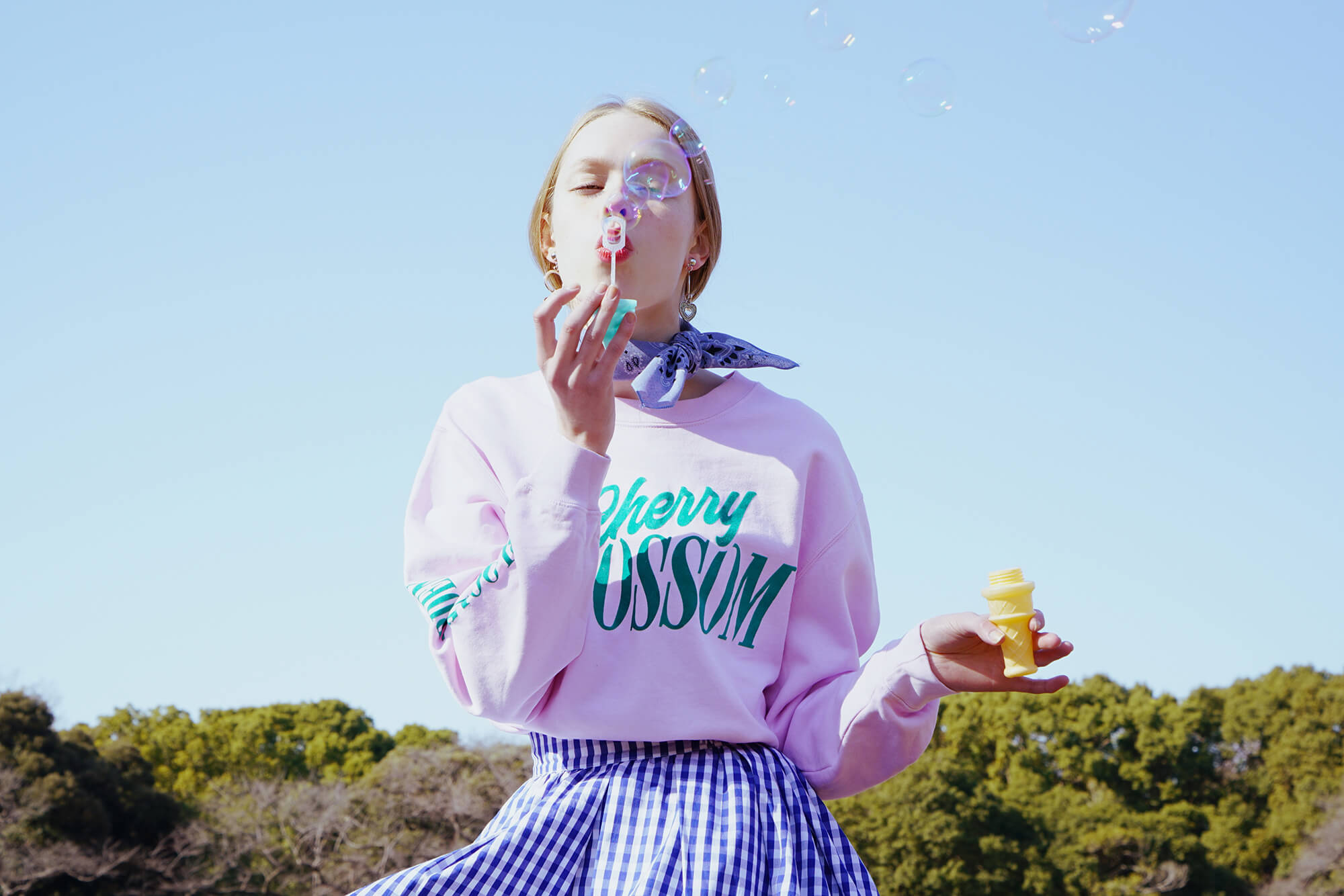 Aymmy in the batty girls will also have their own pop-up shop, a street fashion brand created by Japanese model and designer Ayumi Seto.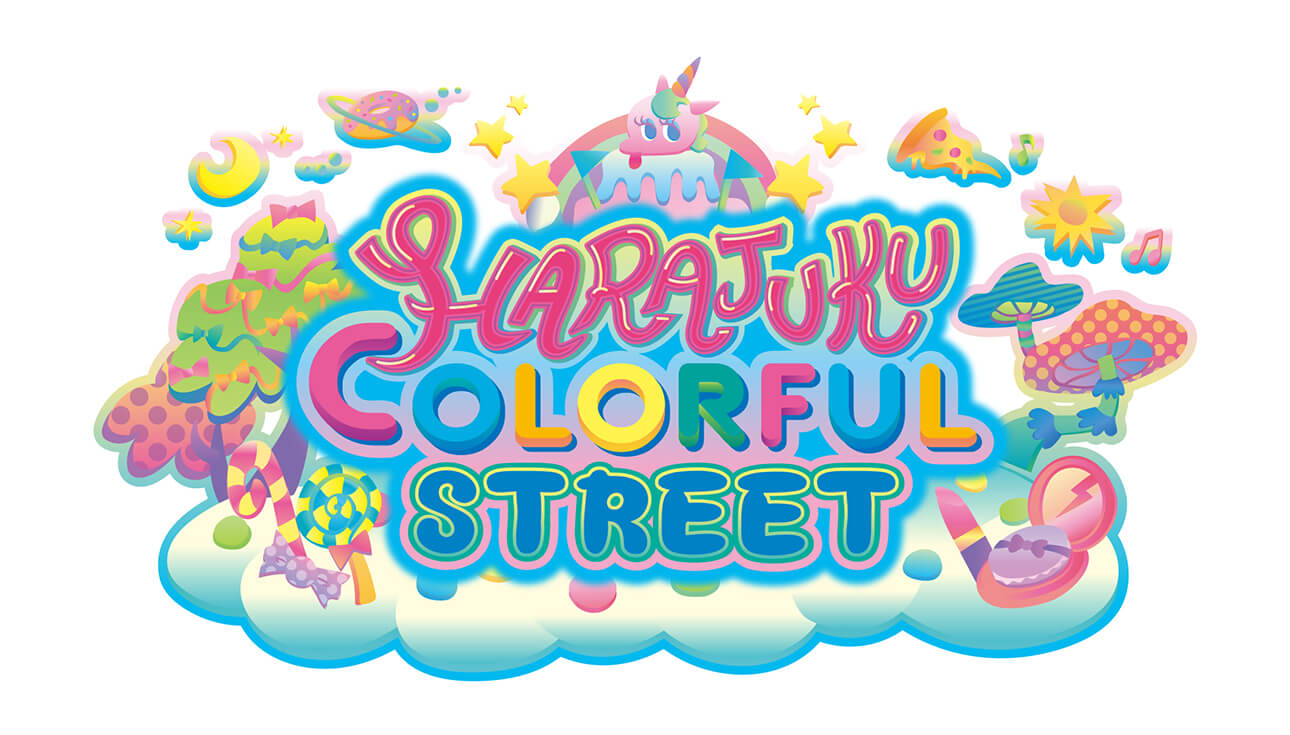 Attendees will get the full experience of Harajuku as they enjoy hair styling by a popular beauty salon from Harajuku, visit the beauty booth, have their fortune told by a popular fortune-teller, rent an Instax camera for taking photos that print instantly, make their own koinobori carp flyer, and more.
The Colorful Rebellion -WORLD TIME CLOCK- will also make an appearance. It was created by famous Japanese artist Sebastian Masuda. The clock is a former symbol of Harajuku with many photos having been taken in front of it by locals and tourists.
More details can be found on event's page below, so head to Nasu Highland Park for a full Harajuku experience.
Information
HARAJUKU COLORFUL STREET
Running: April 27, 2019 – May 6, 2019
Location: Nasu Highland Park – King's Court Event Building
Time: TBA
Nasu Highland Park
Address: Otsu-3375 Takaku, Nasu, Nasu-gun, Tochigi
Opening Hours: [April 27] 9:30-20:00 / [April 28-May 5] 8:00-20:00 / [May 6] 8:00-18:00
Entry Price: Adults (Junior High School and older) ¥1,600 / Children (3-12 Years) ¥800
Entry + Fantasy Pass Set: Adults (Junior High School and older) ¥5,600 / Children (3-12 Years) ¥3,900
Website: https://www.nasuhai.co.jp/
RELATED ENTRIES
Popular EC Brand SHEIN Opens First Permanent Brick and Mortar Store in Harajuku

The global online fashion brand SHEIN has become wildly popular, shipping goods to over 150 countries. The world's first permanent brick-and-mortar SHEIN store will open in Harajuku, Tokyo on November 13, 2022, displaying popular styles and items perfect for the Japanese market. All items on display will be available for purchase on the official SHEIN app simply by scanning the QR code on the tag. While items won't be available to purchase in-store, the location will be a place where curious customers can try things on and explore new trends. The store has two floors and carries women's and men's wear, as well as kids' wear, pet goods, and accessories. In addition to standard fitting rooms, there will also be a photo booth and SHEIN gacha machine!

This summer, the brand held its first pop-up event in Japan, traveling to five cities over two days. In October 2022, the three-month-long SHEIN POPUP OSAKA event invited customers could try on clothes and discover new styles.

 "SHEIN TOKYO is planning to hold a number of events to make the SHEIN brand more familiar to new customers. Please visit us and enjoy perusing our reasonably priced but high-quality items," an official comment reads. 

Information

SHEIN TOKYO

Open: November 13, 2022

Address: b-town Building C, 1, 2F (4-25-9 Jingumae, Shibuya-ku, Tokyo)

Hours: 11:00-19:00 (Closed during New Year's holiday)

Official Website: https://jp.shein.com

Chainsaw Man Tokyo Special Division 4 Event and Pop-Up Shop to Open in Tokyo

A story-based digital GPS rally inspired by Chainsaw Man will be held within Tokyo's subway system from November 1 until November 28. Fans of the anime series won't want to miss it!

Participants will be tasked with one vital mission: to find five senior devil hunters who are currently undercover at subway stations around the city.

Participants will download an app from the special website and follow the instructions within to find stamp locations at stations throughout Tokyo. When they reach the designated location, they'll find a special poster, and they'll just need to press a button in the app to earn a stamp. By collecting stamps in all six locations, fans will receive a unique key visual which can only be obtained through this event. 

Pop-Up Shop

During the event period, fans will also find a limited-time pop-up shop inside Ikebukuro Sunshine City. Original collaboration items will be on sale, and a game will be set up with winners able to walk away with unique prizes. From November 1 to November 20, admission to the shop will be by advance reservation only on a first-come, first-served basis to reduce crowding. Reservations can be made through the official website.

©藤本タツキ/集英社・MAPPA

Popular Character Coji-Coji Inspires First Baby Brand COJI-COJI BABY

Momoko Sakura's popular series Chibi Maruko-chan is filled with beloved characters, and Coji-Coji has remained a fan favorite for decades. Starting in October 2022, fans will be able to grab goods from the new COJI-COJI BABY brand. 

The made-for-babies merchandise line will feature new artwork. The first theme is 'outer space,' and little ones will love the pastel colors and playful illustrations. A promo video has also been posted to the official Coji-Coji YouTube channel.

About COJI-COJI BABY

"A snooze on the moon…

From childhood to the faraway future, 

Coji-Coji is always cozy-cozy.

Such a valuable life.

Grow together with your baby.

Snuggle up with your family. 

Be there to relax with those you love. 

Spend irreplaceable time together.

After all of these desires and thoughts came together,

COJI-COJI BABY was born."

Product Release Information

Sales of COJI-COJI BABY products began on October 12, 2022 on the official Eightex Japan online store.

Coji-Coji Costume Romper: ¥9,900

COJI-COJI BABY Fair Now Open!

Starting on October 15, the COJI-COJI BABY Fair is being held at Kiddy Land Harajuku and Kiddy Land Osaka Umeda.

During the event period, those who purchase over ¥4,000 (including tax) on COJI-COJI BABY products will receive an original mini shikishi. This is a perfect frame for your baby's handprint or footprint!

Information

COJI-COJI BABY

Official Online Store: https://eightex.com/pages/cojicoji

COJI-COJI BABY Fair

Running: October 15, 2022 ~

Venue: Kiddy Land Harajuku, Kiddy Land Osaka Umeda

*Bonus goods are only available while supplies last

*COJI-COJI BABY products will be available starting October 15. 

COJI-COJI BABY Promo Video: https://youtu.be/QyGTaz8geT0

Hello Kitty Autumn Event 'Apple Halloween 2022' Running Until October 31

HELLO KITTY SHOW BOX, a theater and restaurant offering Hello Kitty-themed shows and meals on Awaji Island, and HELLO KITTY APPLE HOUSE, an apple-shaped observation theater based on the popular character's home, are both currently holding the Apple Halloween 2022 event until October 31! 

Guests can enjoy a mystery-solving event and some adorable photo spots inspired by apples and the Halloween season. By solving certain riddles, visitors will be rewarded with candy!

Come have fun this Halloween with Hello Kitty, friends, and family!

Started in October, the New Show 'HELLO KITTY THE PARTIES' Gets Rave Reviews

HELLO KITTY THE PARTIES, a new show at the theater and restaurant HELLO KITTY SHOW BOX, will run until December 30, 2022. The show features a new theme each month and currently features a jazz band.

October's theme is Happy Halloween Party, and visitors can listen to a number of famous songs while enjoying tasty and healthy dishes packed with autumn flavors. At the end of the performance, a meet and greet with Hello Kitty will be held. November's theme will be Hello Kitty's Birthday Party, while December will focus on a Christmas Party!

Information

Apple Halloween 2022

Running until October 31, 2022

Hours: 11:00-17:00

Venue: Awaji Hello Kitty Apple Land ( 177-5 Nojimahirabayashi, Awaji, Hyogo)

Official Website: https://awaji-resort.com/hellokittyshowbox/

Popular Swimming Anime Free! to Hold 10th Anniversary Event at Saitama Super Arena in Summer 2023

The popular anime series Free! will celebrate its 10th anniversary with a special event at Saitama Super Arena on August 13, 2023. Cast members from the series, including Nobunaga Shimazaki, Tatsuhisa Suzuki, Mamoru Miyano, Tsubasa Yonaga, and Daisuke Hirakawa, will be in attendance. Free! -the Final Stroke- The Second Volume will be released on Blu-ray and DVD on April 5, 2023, and will include a priority purchase application ticket for the special event. Check out the official website for details!

 


The Free! anime franchise, which is loosely based on the High Speed! light novels by Kouji Ooji, began in 2013 and includes three TV series and multiple films produced by Kyoto Animation. The three anime series–Free!, Free! Eternal Summer, and Free! Dive to the Future–have been incredibly popular around the world. The first part of Free! The Final Stroke was released in theaters last year, with the second part hitting theaters in April 2022. Fans won't want to miss out on the exciting 10th-anniversary activities in 2023!

©おおじこうじ・京都アニメーション/岩鳶町後援会2021

Information

Free! 10th Anniversary Special Event

Date: August 13, 2023
Venue: Saitama Super Arena (8 Shintoshin, Chuo-ku, Saitama)
Cast: Nobunaga Shimazaki, Tatsuhisa Suzuki, Mamoru Miyano, Tsubasa Yonaga, Daisuke Hirakawa, more

Free! -the Final Stroke- The Second Volume Blu-ray&DVD
Release Date: April 5, 2023
Price: ¥11,000 (Tax Included)
Official Site: http://fs.iwatobi-sc.com/


Old-School Burger Shop Jennifer Seven Opens Location in Harajuku, Tokyo

LDFS Co. Ltd., which operates six cafes and brands in Tokyo, has opened a new location! The company currently operates THE GREAT BURGER, a gourmet burger shop in Harajuku, The Little BAKERY Tokyo, and GOOD TOWN DONUTS. Now, they've brought the old-school burger store Jennifer Seven to Harajuku!


Jennifer Seven is a combination general store and burger store that sells apparel, kitchen items, and groceries. While it may seem like a general store with a coffee stand at first glance, the back door opens to reveal a secret burger shop! The innovative location will serve simple burgers, not the hearty and massive gourmet burgers available next door at THE GREAT BURGER.

General stores are found in rural America and carry a wide range of daily necessities, much like a yorozu-ya in Japan. Jennifer Seven sells original apparel, sundries, and goods with a vintage flare, as well as tableware and other items from the U.S. In addition, guests can find unique food items like handmade jellies and jams, fresh fruits and local veggies, natural wines, small gifts, and plenty more.

 

The drive-thru coffee stand attached to the store sells GOOD TOWN COFFEE, and Chinese-American steamed buns are also available at the Harajuku location!

Each classic burger will come with simple and tasty ingredients, including the beef patty, ketchup, mustard, original burger sauce, pickles, and onions. The restaurant's simple interior features white and vintage wood with blue-grayish green accents and was designed by the owner himself, inspired by diners and school cafeterias in rural America.

Come enjoy a classic burger at this secret burger joint!

Information

Jennifer Seven

Location: Jennifer Seven

J-cube C Building 1F (6-12-6 Jingumae, Shibuya-ku, Tokyo)

Hot Topic and Studio Ghibli Collab Project HARAJUKU COLLECTIVE Gets Pop-Up Store in Harajuku

HARAJUKU COLLECTION, a Studio Ghibli-inspired apparel collection by popular American counterculture chain Hot Topic, is offering licensed Ghibli goods for fans in the U.S. and Canada. The collection opened its online store for those in Japan on August 10, and a limited time pop-up store has been opened in Harajuku to celebrate the release of this incredible apparel!

Japan Original Items

American Original Items

The store has a colorful exterior that shows Totoro and the Susuwatari playing together. Once inside, guests will be greeted by a massive rainbow Totoro! The shop blends the world of Ghibli with the style of Harajuku.

"If there were colorful and kawaii mushrooms in Totoro's forest, and if it rained acorns one day, maybe he'd need a mushroom umbrella!" This colorful Totoro was inspired by this adorable thought.

The walls are decorated with artwork drawn by the creators of the original Japanese items, and guests are able to see and purchase the products in this special space. Why not visit?

© 1988 Studio Ghibli
© 1989 Eiko Kadono – Studio Ghibli – N
© 1997 Studio Ghibli – ND
© 2001 Studio Ghibli – NDDTM
© 2004 Studio Ghibli – NDDMT

Official Chiikawa Shops in Harajuku and Osaka to Hold 1st Anniversary Fair

Last year, Chiikawa Land, the first official Chiikawa shop, opened at the Harajuku and Osaka Umeda branches of KIDDYLAND. Both locations will celebrate the 1st anniversary of the shop's opening with a special fair on August 5, 2022.

Chiikawa is a popular character first revealed by Japanese illustrator Nagano on Twitter. In December 2020, the official online store Chiikawa Market opened, and Nagano released a book compiling the manga panels they drew and posted on Twitter. The characters have become massively popular, with the artist's social media accounts racking up over 1.1 million followers. From collaboration cafes and exhibitions to a recent anime series, the sky's the limit for these adorable characters!

Purchase Bonus

「Holographic Sticker (Not for Sale) *Designs will differ between the Harajuku and Osaka Umeda locations.

Holographic Pin (Not for Sale) / For guests spending ¥3,300 or more (including tax)

Picnic Blanket (Not for Sale) / For guests spending ¥5,500 or more (including tax)

Mug (Not for Sale) / For guests spending ¥8,800 or more (including tax)

Limited Edition Chiikawa Land Harajuku x Marion Crepes Collab

Limited Edition Chiikawa Land Harajuku x Marion Crepes Goods

Chiikawa Land Osaka Umeda Limited Edition Goods


Both the Harajuku and Osaka Chiikawa Land locations are visited by fans each day, and each store has developed unique products to celebrate the first anniversary.

 

The Chiikawa Land Harajuku location will offer products in collaboration with Marion Crepes, while the Osaka Umeda location will sell limited edition products featuring the characters in cute traditional costumes. Special bonuses will also be handed out to guests spending particular amounts, so why not come out and grab some new goods?

©nagano / chiikawa committee

Manga Series 'Eren the Southpaw' Hijacks Reebok Harajuku and Shibuya Stores

Reebok has appointed a number of popular artists in Japan and abroad to take part in their new campaign titled 'Life is Not a Spectator Sport -Move, Move!-' This collaboration started in March 2022.

 

As a part of this collaboration, Reebok is teaming up with the manga series Eren the Southpaw. Kappa's popular ensemble drama highlights a number of creators, and has a very poignant tagline: "To all those who couldn't become geniuses." Reebok's brand message matches this and is meant to be a manifesto for life, telling people to never give up, act on their own convictions, and find their own path. 

Reebok Classic Store – Harajuku Interior

Stickers / Pins

Original Scene from Eren the Southpaw 

To commemorate the release of Reebok's flagship model INSTAPUMP FURY 95 in Sax Blue, a huge piece of window art was redrawn by Kappi. The artist also provided an original manga featuring an entirely new story. Fans can find this at the Reebok Classic Store Harajuku and on the official Reebok Twitter page. The Reebok stores in Harajuku and Shibuya have also been completely taken over by Eren the Southpaw, completely decorated from top to bottom in images from the series. 

Kuroko's Basketball 10th Anniversary Event Coming to Tokyo and Osaka This Summer

A special event is coming to Tokyo and Osaka this summer to celebrate the 10th anniversary of the Kuroko's Basketball anime series. Fans will want to visit Tokyo in July and Osaka in September.





Kuroko's Basketball is a manga series by Tadatoshi Fujimaki which was serialized in Weekly Shonen Jump until 2014 and tells the story of a high school basketball team trying to make it to the national tournament. The anime adaptation began airing in April 2012.

Kuroko's Basketball ~A Miracle One Day in the City~

Kuroko's Basketball ~ Kyoto Exhibition

Gallery Corner

Voice Guide

Admission Bonus – Invitation Card (9 varieties)

Exclusive Goods – F6 Character Board

Goods

Acrylic Stand (9 varieties)

Mini Acrylic Charms 1 (Random)

Mini Acrylic Charms 2 (Random)

Pin (9 varieties, random)

 

Purchase Bonus – Shopping Bag

 

The event will feature exhibits highlighting the history of the series and will feature a special voiceover. Exclusive merchandise will be on sale and guests will be welcomed by Kuroko and his friends at the entrance, all wearing special costumes drawn for the event.

Are you a Kuroko's Basketball fan?

© 藤巻忠俊/集英社・黒子のバスケ製作委員会
© 「黒子のバスケ」アニメ10周年プロジェクト

Information

Kuroko's Basketball 10th-Anniversary PARTY!

Tokyo Venue
Venue: Ikebukuro Sunshine City World Import Mart Bldg. 4F, Exhibition Hall A
Running: July 16 – July 31, 2022
Hours: Weekends and Holidays, 10:00-20:00
Weekdays: 12:00-20:00
*Closing at 17:00 on July 31.
*Last entry until 30 minutes prior to closing.

Osaka Venue
Venue: Hirakata Park Event Hall I
Running: September 16 – November 6, 2022
Event Details: https://kurobas-ap.com/


Tickets

On Sale: July 16, 0:00 – July 31, 16:00
Where to Buy: Loppi at Lawson / Ministop locations
Online Reservations: https://l-tike.com/event/kurobas_ap/

Aniplex Online Fest 2022 to Stream Worldwide on September 24

Aniplex Online Fest 2022 will be available to stream worldwide on September 24, 2022! This is the third such event, with the first streaming in 2020. The large-scale online festival will share the latest information on Aniplex's anime works and a number of live performances are planned. Participating artists will be announced soon, so keep an eye out for more information. 

Last year's Aniplex Online Fest featured information on 11 anime series and had a lineup of incredible musical artists, DJs, and live drawing events. The festival was streamed on YouTube worldwide in both English and Japanese for over six hours and recorded a total of 850,000 viewers.

To commemorate the upcoming event, the main visual has been revealed. The illustration was done by Kerorira, the character designer for Bocchi the Rock!


Comment from Kerorira

"It's not often I get to create an original image from scratch, so I've been given a very rare opportunity! Please enjoy it!"

Stay tuned for more Aniplex Online Fest 2022 information!

Hololive Meet to Bring Popular VTubers to Anime Expo 2022 in Los Angeles

Massively popular VTubers from Hololive Productions will appear at Anime Expo 2022 in Los Angeles from July 1 until July 4, 2022. The contention is one of the largest anime events in North America.

 

Fans will be able to purchase exclusive merchandise featuring the Hololive Meet ambassadors: Gawr Gura, Tokino Sora, and Ayunda Risu. The three represent Hololive English, Hololive, and Hololive Indonesia, respectively. Everything from shirts to wall scrolls will be on sale, so if you're in the LA area, be sure to come out and support your favorite streamer!

Information

Anime Expo 2022

Booth Number: Exhibit Hall #4606
Dates: July 1 – July 4, 2022
Hours: 10:00-18:00 (Closing at 15:00 on July 4)
Location: Los Angeles Convention Center
Official Site: https://www.anime-expo.org/