Shinagawa Prince Hotel's NINE BAR DJ Music Receives New Theme Everyday
DINING & BAR TABLE 9 TOKYO is a fabulous dining and bar venue located on the top floor of Shinagawa Prince Hotel. The establishment is known for its "DJ TIME" where a DJ plays music, and it has just been announced that the experience is set to be revamped on May 29 where the theme will change each day.
Ever since its grand opening, the bars of TABLE 9 TOKYO have been leaders of today's Tokyo with its night scene as its opening hours roll out until 4:00am. It is home to 3 different bars, NINE BAR being one of them, and each enjoys a huge attendance rate including many non-Japanese guests.
The bar and lounge is a place for adults to sit down, enjoy a drink and listen to music. The idea to have a theme change each day is a way for the bar to expand its services by having more options to choose from when it comes to the music.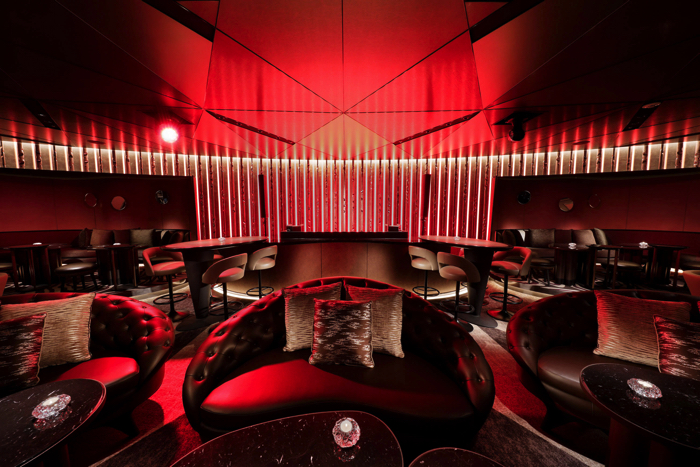 The first week will begin with jazzy music, and there will be disco music on Wednesday and Thursday for which a new standing area has been set up in front of the DJ booth. On Friday night guests can enjoy getting down to some energetic dance music while on the weekends the playlist will span a wide variety of genres.
Enjoy a sophisticated night out in Tokyo at NINE BAR.
Information
DINING & BAR TABLE 9 TOKYO – NINE BAR –
Location: DINING & BAR TABLE 9 TOKYO (Shinagawa Prince Hotel Main Tower Floor 39F)
Business Hours: NINE BAR 5:00pm-4:00am (DJ TIME 9:00pm-11:45pm *Except Sundays and Mondays)
Charge: Cover Charge ¥1,080 / DJ TIME – Plus Charge Of ¥1,080
TEL: 03-5421-1114
Website:  https://www.princehotels.co.jp/shinagawa/restaurant/contents/table9tokyo/ninebar/
DJ TIME Daily Themes
Tuesday: "After hours lounge" – Chill at the start of a busy week with a selection of relaxing jazz music
Wednesday & Thursdays: "Disco NINE" – Disco sounds loved across the globe ★Standing Area available
Friday: "TGIF" – Celebrate the end of the week with some feel-good, energetic Friday night dance music
Saturday: "SIN CITY" – Weekend lounge with a variety of genres aimed at couples and girls
For details on the DJ schedule visit the official NINE BAR website: https://www.princehotels.co.jp/shinagawa/restaurant/contents/table9tokyo/ninebar/
RELATED ENTRIES
NAKED SAKURA AQUARIUM: Cherry Blossoms and the Sea Come Together at Tokyo's Maxell Aqua Park

Maxell Aqua Park Shinagawa has announced the holding of a new exhibition entitled "NAKED SAKURA AQUARIUM" which will run at the Tokyo-based aquarium from March 1, 2020 to April 19, 2020.

Offering "cutting-edge Tokyo entertainment," the exhibition is combined music, lighting, and visuals with living beings. Using the latest in leading edge tech, visitors will be treated to a visual treat of animals living harmoniously with the season. The exhibition promises you will notice something new with each visit. Enter a world of spring like never before as cherry blossoms and the ocean come together through digital art.

Cherry Blossom Tayori

The entrance to the aquarium will be in full bloom with cherry blossoms. The water tanks in the centre will be perfectly pink and house madai snapper, a type of fish also nicknamed "sakura-dai" around this season.

Spilling Cherry Blossoms

This area will be like an atrium, with water tanks and showcases lined up beautifully next to each other and decorated with cherry blossom art flowers. The water tanks, which bring to mind the image of a "banquet," will house sakura-dai, sea goldie, and other fishes.

Dancing Cherry Blossom Garden

In the immersive Patterns area, you can see the "possibilities" of the four seasons as digital art works to combine a seasonal landscape with the sea creatures on display.

Also in the Dancing Cherry Blossom Garden will be Cape penguins who will put on a performance using their physical abilities. The performance, which is split into two parts, will make use of projection mapping. The first part will see the bloom of yaezakura cherry trees, while the second part will have jacaranda, also called the "purple cherry blossom," a flower that blooms in South Africa where Cape penguins originate.

Dolphin Performance Day Version – Cherry Blossom Dance

The daytime dolphin performance sees visitors gathering in the amphitheatre. This interactive performance is inspired by springtime banquets and Hanami flower-viewing. Enjoy seeing the dolphins dance high-speed to the rhythm of Japanese rock music.

Dolphin Performance Night Version – Cherry Blossom Story

The nighttime dolphin performance uses the water, lighting, visuals, and music to celebrate cherry blossoms in the evening. Enjoy a more delicate, but powerful performance from the dolphins, and see the flowers in all their beauty.

Jewellery Fish Rumble

The ceiling and walls of the spacious Jewellery Fish Rumble area all have reflective mirror surfaces. Countless pink and blue illuminations light up this evening cherry blossom-themed area, where you can enjoy a digital Hanami experience together with the jellyfish.

Katou Flower Lantern

The NAKED SAKURA AQUARIUM cafe and bar is adorned with a cylindrical water tank with illuminated coral. The cafe/bar is inspired by Katou, which is when the evening light feels like it is being lit up by fully bloomed cherry blossom flowers. The menu includes a selection of cherry blossom and matcha drinks, as well as a selection of sweet treats perfect for the Hanami season.

3 Dango & Mini Taiyaki – ¥500 (Red Bean Paste/Cream)

Sakura Mizu-warabi Rice Cake – ¥500

Enjoy a completely different kind of Hanami experience at Maxwell Aqua Park.

*Photos are for illustrative purposes only

Information

NAKED SAKURA AQUARIUM at Maxell Aqua Park Shinagawa

Running: March 1, 2020 – April 19, 2020
Address: Shinagawa Prince Hotel, 4-10-30 Takanawa, Minato Ward, Tokyo
Opening Hours: 10:00-22:00
Prices: General (High School Students and Older) ¥2,300 / Elementary-Middle School Students ¥1,200 / Children (4+ Years) ¥700
Exhibition Page: http://www.aqua-park.jp/special/snowaquarium2019/en_index.html

Maxell Aqua Park Shinagawa Official Website: http://www.aqua-park.jp/aqua/en/

Tokyo Cherry Blossoms 2020: Hotel Gajoen Tokyo Reveals Cherry Blossom Food Menu

Hotel Gajoen Tokyoーwhich is both a museum and hotelーhas announced its plans to serve up cherry blossom themed food at its numerous restaurants this spring beginning in March.

Hotel Gajoen Tokyo is situated along Meguro River, which is one of the most famous cherry blossom spots in Tokyo during springtime and Hanami season. To chime in this year's sakura season, the hotel's restaurants are preparing a selection of gourmet cherry blossom food and desserts.

Sakura Dining – From ¥7,000 (Before Tax/Service Charge) @ RISTORANTE "CANOVIANO" / Serving: March 20, 2020 – April 5, 2020


Dine in style at RISTORANTE "CANOVIANO" where they're serving up their 'Sakura Dining' course. Based on the idea of a cherry blossom bento meal, the heapfuls of veggies conjure up the image of the budding flowers of springtime.

Sakura Lunch – ¥5,000 (Before Tax/Service Charge) @ RISTORANTE "CANOVIANO" / Serving: March 16, 2020 – April 10, 2020


An assortment of hors d'oeuvres such as the "Cherry Blossom Carpaccio," "Sakura Ebi Pasta," and other spring-inspired delights.

Sakura Afternoon Tea – ¥4,000 (Before Tax/Service Charge) @ New American Grill "KANADE TERRACE" / Serving: March 14, 2020 – April 12, 2020


Treat yourself to a luxurious afternoon tea with cherry blossom bon bon chocolates, panna cotta, and moreーand wash it all down with a cup of floral cherry blossom tea. Available this spring only.

SAKURA LADY – ¥1,200/ Shizuku Sakura drops – ¥1,000

KANADE TERRACE also has two cherry blossom cocktails: the "SAKURA LADY" (¥1,200) and "Sakura Drops" (¥1,000). These drinks are inspired by blooming cherry blossoms and dancing cherry blossom petals. The "SAKURA LADY" is a gin-based White Lady cocktail.

Sakura – ¥600 (Tax Included) @ PATISSERIE Lien 1928 / Serving: From March 1, 2020

This luxurious dessert is surrounded by white chocolate and is made up of strawberry biscuit topped with strawberry jam and cherry blossom cream, creating a tempting and extravagant fragrance of strawberries and cherry blossom flowers. It also contains a bit of jelly with Japanese sake in it which adds a full-bodied flavour to the overall dessert.

Experience Japanese spring in luxury this year at Hotel Gajoen Tokyo.

Japan Airlines Offers Special Travel Plan to the Love Live! Sunshine!! Setting in Hakodate

JALPAK, a division of Japan Airlines (JAL), has announced a very special collaboration with the anime series Love Live! Sunshine!!.

Titled "Go And See Saint Aqours Snow in Hakodate!" (Saint Aqours Snowに会いに函館へ行こう!), the travel plan offers fans of Love Live! Sunshine!! to visit Hakodate, the setting of episodes 8 and 9 of the anime series. Hakodate was also newly-entered into Anime Tourism 88's "Real Life Anime Locations I Want To Visit" for 2020. The plan comes in two packages: the "JAL Dynamic Package" which departs from locations across Japan, and the "JAL Inbound Dynamic Package" which departs from Thailand.

Exclusive Merchandise – Folder

Exclusive Merchandise – Hakodate "Saint Snow" Acrylic Stand


Those to take part in the tour will receive some exclusive Love Live! Sunshine!! collaborative merchandise. Guests will stay at Hakodate Kokusai Hotel, where the Aqours members stay in the anime series. They will get the full Hakodate experience just like the members.

Hotel Image

The package also includes a digital stamp rally held across 11 locations where the Aqours and Saint Snow characters appear, and you'll get to wear the same pyjamas the members wear in the animeーwhich aren't available anywhere else as of yet.

Jump into the world of Love Live! Sunshine!! and feel like you're really living the anime series!

Information

"Go And See Saint Aqours Snow in Hakodate!" (in Japanese: Saint Aqours Snowに会いに函館へ行こう!)

JAL Dynamic Package Tour

On Sale: February 14, 2020 at 10:00 (JST) – April 27, 2020 at 17:00 (JST)

Tour Dates: Between February 28, 2020 – May 4, 2020 (Hotel stays available until May 8, 2020)
Departing: From participating airports in Japan (please check the website)

Arriving: Hakodate Airport
Hotel Destination: Hakodate Kokusai Hotel
Website (PC):  https://www.jal.co.jp/domtour/jaldp/lovelive/
Website (Mobile): https://sp.jal.co.jp/domtour/jaldp/lovelive/

JAL Inbound Dynamic Package Tour

On Sale: February 28, 2020 at 10:00 (JST) – April 30, 2020 at 17:00 (JST)
Tour Dates: Between March 6, 2020 – May 7, 2020
Departing: From participating airports in Thailand (please check the website)

Website (PC): http://www.th.jal.co.jp/thl/th/jaldp/campaign/lovelive/

5 Must-Eat Cherry Blossom Foods & Desserts at Hotels in Tokyo

We're keeping the cherry blossom theme running here on MOSHI MOSHI NIPPON as we approach spring. Today, we're showcasing something for those planning a trip to Tokyo for the cherry blossom and Hanami season: 5 must-try cherry blossom foods and desserts served at hotels across Tokyo.

Sakura Strawberry Afternoon Tea at InterContinental Tokyo Strings


Sakura Strawberry Afternoon Tea – ¥4,800

The fraisier is a strawberry cake said to represent the coming of spring in France. At Rhythmos, a cafe and bar at InterContinental Tokyo Strings, it's served in a glass so you can see all the delicious insides, from the round-sliced strawberries to the beautiful green pistachio mousseline cream. The pure white crémet d'Anjou has a fluffy texture and is mixed with refreshing and sour strawberry and raspberry sauce which elevates the flavour of the fromage blanc.

Other treats to pick from include the cherry blossom ganache tart which has a faint cherry blossom fragrance, cherry blossom and strawberry cream-stuffed macarons, strawberry daifuku, and more―all with spring flavours and colours.

The savoury line-up too offers some elegant and unique items. There's the sandwich wraps which include cherry blossom leaf-topped grilled chicken with a lining of shredded dried plum, strawberry ceviche with grilled scallops, and much more.

▶︎Sakura Strawberry Afternoon Tea

Running: March 1, 2020 to April 30, 2020

Location: Rhythmos Café and Bar (InterContinental Tokyo Strings)

Time: 14:00-18:00 (Last Orders 16:30)

Price: ¥4,800 per person

Official Website: https://intercontinental-strings.jp/?updatelang=yes

InterContinental Tokyo Strings

Address: 2-16-1 Konan, Minato Ward, Tokyo

Official Website: https://intercontinental-strings.jp/?updatelang=yes

For more details, check out our previous article here: Cherry Blossom Themed Menu to be Served at InterContinental Tokyo Strings in Spring 2020

Cherry Blossom Afternoon Tea at Hotel Chinzaso Tokyo


Cherry Blossom Afternoon Tea

On the top plate is a collection of four pink and white desserts. This includes some tempting macarons which are filled with a cherry blossom ganache. The macarons themselves are vanilla flavoured, packed with cherry blossom cream, and have prints of delicate cherry blossom flowers on them.

On the lower tier are crunchy pie sandwiches filled with a cream cheese that is laced with cherry blossom leaves, while the bottom tier is an assortment that includes refreshing shrimp, grapefruit and asparagus sandwiches, and more.

▼Cherry Blossom Afternoon Tea

Running: February 17, 2020 – April 12, 2020
Time: 12:00-18:00
*On weekdays between January 6, 2020 to February 28, 2020, the afternoon tea will be served from 14:30-18:00 due to the holding of the sweets buffet
Location: Le Jardin at Hotel Chinzaso Tokyo
Prices: Cherry Blossom Afternoon Tea ¥4,000 / With Welcome Drink ¥4,500

Hotel Chinzaso Tokyo

Address: 2-10-8 Sekiguchi, Bunkyo Ward, Tokyo

Official Website (English): https://www.hotel-chinzanso-tokyo.com/

For more details, check out our previous article here: Cherry Blossom Afternoon Tea in Japan: Hotel Chinzaso Tokyo's Beautiful Floral Menu

Sakura Picnic Basket at Grand Hyatt Tokyo's Steak House "The Oak Door"


Sakura Picnic Basket – ¥5,500

The Oak Door is noted for its use of high quality ingredients prepared in a dynamic way. This spring, they have the perfect pick to give you that feeling that the Japanese Hanami season is here with a cherry blossom picnic basket. This stylish selection has the lot: food, dessert, glasses, and cutlery. The burgers bear pink buns which are stuffed with prime beef patties, pastrami beef, and veg. They also have skewered vegetables too like radishes. Seeking that springtime sensation? Then order your very own Sakura Picnic Basket!

▼Sakura Picnic Basket at Grand Hyatt Tokyo's Steak House "The Oak Door"

Running: March 1, 2020 – Mid April 2020
Time: 9:00〜22:00

Price: ¥5,500

Location: The Oak Door (Grand Hyatt Tokyo Floor 6F)

Grand Hyatt Tokyo

Address: 6-10-3 Roppongi, Minato, Tokyo

Official Website (English): https://www.hyatt.com/en-US/hotel/japan/grand-hyatt-tokyo/tyogh/offers

Gorgeous Springtime Cherry Blossom Set at Keio Plaza Hotel

At eight of Keio Plaza Hotel's restaurantsーwhose menus span traditional Japanese dishes, French food, Chinese cuisineーthey are cooking up their own unique cherry blossom servings.


"Kadode" Lunch & Dinner – ¥15,500 @ Soujuan

A traditional kaiseki-style Japanese course consisting of a bounty of luxury ingredients like Japanese Black wagyu beef, caviar, and more.


"contente" French Lunch – ¥9,000 @ Duo Fourchettes

You need only look at the dishes served at Duo Fourchettes to understand the level of quality and beauty that goes into their dishes. This French lunch line-up is packed with plenty of seasonal spring ingredients, and there's even a succulent strawberry-packed dessert to indulge in.

▼Gorgeous Springtime Cherry Blossom Set at Keio Plaza Hotel

Running: March 1, 2020 – April 30, 2020
Prices:
"Kadode" Lunch & Dinner – ¥15,500 @ Soujuan
"contente" French Lunch – ¥9,000 @ Duo Fourchettes

Keio Plaza Hotel
Address: 2-2-1 Nishi-Shinjuku, Shinjuku, Tokyo

Official Website (English): https://www.keioplaza.com/

Spring Sakura Sweets & Pastries at Grand Nikko Tokyo Daiba

At the "Bakery & Pastry Shop," which is managed directly by the hotel, they have a beautiful choice of desserts perfect for Hanami flower-viewing.


Sakura Opera – ¥610

This three-layered cake is made up of matcha joconde biscuit, adzuki and cherry blossom butter cream, and strawberry jelly. It's also topped with white chocolate by French premium chocolate company Valrhona.


Spring Milk Cream – ¥320

The pastry of these eclairs are made with plenty of milk and are filled with a homemade cherry blossom milk cream. The cherry blossom petals on top are pickled in salt to give a slight salty bite, contrasting deliciously with the sweetness of the cream.

▼Spring Sakura Sweets & Pastries at Grand Nikko Tokyo Daiba

Running: March 1, 2020 – April 30, 2020
Time: 10:00-20:00
Location: Bakery & Pastry Shop at Grand Nikko Tokyo Daiba
Prices:
Sakura Opera – ¥610
Spring Milk Cream – ¥320

Grand Nikko Tokyo Daiba
Address: 2-6-1 Daiba, Minato Ward, Tokyo
Official Website (English): https://www.tokyo.grandnikko.com/eng/

Which of these picks has your mouth watering the most? If you're travelling to Tokyo for the springtime cherry blossoms, why not book at one of these hotels and start your trip with a delicious sakura treat?

Kissho Caren: Gaze at Shizuoka's Moonlit Night Sky From Your Hot Spring With New Hotel Plan

Kissho Caren is now offering a new hotel plan for women only which is available until the end of March 2020.

Kissho Caren is an incredible hideaway resort and inn located alone the quiet shores of Hokkawa Hot Spring in Shizuoka. All rooms offer a breathtaking ocean view, and all rooms, plus the restaurant and infinity pool open-air baths, offer a panoramic spectacle where the sky and sea meld together into one beautiful scene. Guests can also witness the "Moon Road," a popular power spot of Hokkawa Hot Spring which was chosen as one of Japan's "100 Moon Views."

Kissho Caren boasts two of its own water sources for its flowing water. It houses 18 water spots, including hot springs in seven locations around the inn and its sister facility Tsuruya Kisshotei, as well as rentable baths, foot baths, and the beachside "Kurone Rock Bath." All of these hot water spots are fully equipped with bath towels, face lotion, and other amenities. The inn's hospitality is also well-praised, including its salon which offers barely tea, soft drinks, and tokoroten made in the city of Izu. In the evenings, it also offers beer amongst other things.

After checking in, guests choose a yukata and obi of their liking and enjoy a luxurious and tranquil afternoon tea. The seasonal pancakes are prepared in front of you by the chef and are topped with sweet and refreshing soft serve ice cream and served with beautiful tea. The pancakes are mixed with whey which has a lot of skin benefits, and the teas vary from Izu guricha tea to Izu aloe tea which have anti-ageing benefits and strengthen the immune system. All of this takes place at Aodake which is open 14:00-15:30.

At the Kissho Spa, one can spy the gorgeous ocean from the window. Guests can enjoy some relaxing thalassotherapy with the warm climate of the beach and seaweed, oils prepared in Izu Ōshima, guricha tea, and other local treatments, all of which are popular.

The French course dinner comes with a free drink and flambéed dessert. All rooms also come with lots of other hopsitable gifts too, including a free mini bar and snacks, 20% off from the Kisso Spa, and more.

If you're looking for a place to stay with your girlfriends in Japan, then we recommend putting this place on your list. Don't miss out on this limited-time, girls-only offer.

Information

Girls-Only Amenity-Packed, Wine & Flambéed Dessert Plan

Running: January 6, 2020 – March 31, 2020

Prices (1 Night With Breakfast/Prices Per Person):

From ¥26,500 (2 People/1 Room)
From ¥24,500 (3 People/1 Room)
From ¥23,500 (4 People/1 Room)

*An extra ¥5,000 on public holidays. An extra ¥2,000 from February 9, 2020. Includes tax and service charge.

Meals:

Dinner: French dinner course at "Four Season" restaurant
Breakfast: Japanese breakfast at "Four Season" or teppanyaki breakfast at "Aodake"

Includes:

1 free drink (White or Red Wine/Sparkling Wine/Soft Drink)
Flambéed dessert after dinner
Free mini bar in all rooms and confectionery set
20% off Kissho Spa (Discounted: ¥8,000 / Usual Price: ¥10,000): 60-minute body lymphatic drainage/60-minute facial treatment

Kissho Caren

Address: 1130 Naramoto Higashiizu, Higashiizu, Kamo District, Shizuoka

Official Website: https://www.kissho-caren.com/en/

Kyoto Brighton Hotel Offers 5 New Hotel Plans For Springtime, Cherry Blossom & Temple Experiences

Kyoto Brighton Hotel is now selling reservations for its new "Haru no Asobi Plan" (Springtime Fun Plan) which is taking place between March and May this year and offers guests the opportunity to enjoy Kyoto in the spring and its cherry blossoms.

Spring in Kyoto is the most popular season for tourists and travellers who flock from not only across Japan but from around the world. The Haru no Asobi Plan is made up of 5 exciting plans to see the ancient capital's breathtaking cherry blossoms, vibrant green maples, and other offerings.

"Asakatsu" – An early morning temple visit and stroll

Get away from the crowded streets and enjoy the rare opportunity to experience incredible early morning sights you don't normally get to see. Spend a quiet morning in a gorgeous environment in this plan. Several temples and gardens are in place for the experience: Kōdaiji Temple, Bishamon-do Temple, Taizō-in, Haradanien, and Tenryū-ji.

Kiyomizu-dera Temple special night viewing

One of the must-visit spots when travelling to Kyoto is Kiyomizu-dera, officially a World Heritage Site. This plan rents out the temple for you to experience it at nighttime. The main building is currently undergoing large-scale renovation to secure the roof as well as the inner construction of the temple. Seeing the temple is truly a sight to behold.

You are guaranteed a view of the famous "Stage of Kiyomizu," an enormous veranda attached to the main hall. The surrounding trees will be lit with enchanting lights, and you'll be able to gaze at the distant city nightscape. Experience Kyoto like never before as the warm lights illuminate the Niōmon (Deva Gate), 3-storey pagoda, and purified water which runs from the Otowa Waterfall.

Discover the world of Kyoto embroidery

The traditional practice of Kyounui, or Kyoto-style embroidery, has continued since the Heian Period and is even garnering attention overseas. It's a delicate and refined style of embroidery unique to Kyoto.

After your embroidery session which will take place in a Kyoto town house nearby the cherry blossom-filled Hirano Shrine, you'll look at kimono and yukata so beautiful they'll look like they should be in an art museum, before heading to eat together with the creator.

See the green maple trees of Hōgon-in on a private train

Board the private 1-2 carriage Randen train on the Keifuku Electric Railroad, which runs from Shijō-Ōmiya to Arashiyama. This cute retro train will take you Arashiyama where the green maples are breathtakingly beautiful.

You'll also get to stroll through the quaint gardens of Hōgon-in Temple, view artwork painted by Noriko Tamura, and more.

Sky Bus

Enjoy a panoramic view on a private ride of the Sky Bus, a double-decker bus which is gaining huge popularity right now. You will ride through the city of Kyoto and see the rows of pink cherry blossoms. In April, they will also do an evening tour of the cherry blossoms so you can see them at night, and in May they'll do a green maple tree tour.

Discover the beauty of Kyoto in this very special hotel plan at Kyoto Brighton Hotel.

3 Breathtaking New Rooms to Open at Hoshino Resorts OMO7 Asahikawa

Hoshino Resorts OMO7 Asahikawa, a branch of Hoshino Resorts' hotels for tourists and travellers, has announced that it is opening three new room types to guests from April 1 to make their stay and travels that much better. They are the "Double Room," "Superior Room," and "Family Room."

OMO7 Asahikawa opened in Hokkaido April 2018 as the first branch of Hoshino Resorts's "OMO" brand of city tourism hotels. The hotel offers not only a great sleep, but enjoys the benefit of its location with must-see sights surrounding it, and all of this to make guests' stay the best it can be.


The hotel's Studio Rooms, formerly named the DANRAN Room before the renovation, have received praise from guests that have stayed there for offering everything they needed while being compact, as well as it being easy to kick back and relax in them. It was revealed that in 2019, the average number of people staying in a single room at Hoshino Resorts OMO7 Asahikawa was higher than the average of that in other city hotels in Asahikawa, as well as the hotel being popular for catering to tourist and sightseers' needs.

The hotel has now renovated 111 of its rooms in response to it being used by a lot of people because of its catering towards tourists' needs. It has also added the three new types of roomsーDouble, Superior, and Familyーwhich incorporate the well-received functionality of the Studio Rooms. That's 226 room renovations out of the hotel's 237 rooms.

All beds have storage space underneath them. Those travelling in big groups like families will especially benefit from this if they have a lot of luggage as they can save on plenty of space in rooms.

New rooms are furnished with new sofas and tables for maximum comfort amongst friends and family where they can talk about their trip while enjoying local drinks and snacks.

Also, in the Superior Rooms and Family Rooms, where there is a small amount of guests, beds can be folded and turned into spacious sofas.

The OMO brand promises "a reasonable price for your travels," and this rings true: the new Family Rooms start at ¥5,500, allowing an affordable stay so you can spend more on the local sights.

Room bookings will open on February 3, 2020, so if you're visiting Hokkaido, be sure to check out Hoshino Resorts OMO7 Asahikawa.

You Can Take Your Pets to These Hotels and Accommodations in Japan

Online travel booking website Rakuten Travel has released this year's list for the most popular hotels and accommodations you can stay at with pets in Japan. The list is based off travellers' reviews taken from the website. This list has been updated and published every year since 2014, making this its 6th run.

Placing number one on the list for the first time is Yutsura, a ryokan Japanese-style inn which opened in Shizuoka in April 2018 and can be rented by one person or group for one night. Up to six people in a single group can stay there along with up to 5 small dogs weighing 5kg or less. It's highly favoured amongst travellers who want to take their dogs on the road due to the extent the inn caters for pets. Guests can enjoy having the dogs in their rooms as well as feed their pets there, all without being a bother to other guests.

Nipponia Sawara Merchant Town Hotel in Chiba Prefecture came in second place. You can feel the history of this hotel accommodation which is renovated from a traditional storehouse and townhouse. It allows up to three pets in a room which collectively weigh 25kg. There are three types of rooms to choose from, including one with a dog park. It also offers various services, including a free night for one dog, snacks and amenities for dogs, and more.

In third place is Dog Pension R65 in Shizuoka Prefecture which allows not only big and small dogs, but cats and other pets too. It offers large footbaths for dogs to use, dog parks, and many other services that cater to pets. The hotel also offers cottage-type accommodation rooms separate from the main building too if you're looking to spend some peaceful time away with your beloved companion.

If you're looking to travel around Japan with your pet, be sure to check if a hotel allows animals. Check the link below for the full Top 10 list.

BALCÓN TOKYO: Roppongi's Sophisticated New Bar and Restaurant Offers Luxurious Food & Drinks

BALCÓN TOKYO is the newest luxury bar and restaurant to hit Tokyo's Roppongi district. Set to open on the 14th floor of Mitsui Garden Hotel Roppongi Tokyo Premier on January 24, BALCÓN TOKYO offers opulent lounge and balcony spaces for fine wine and dining.

Located away from the hustle and bustle of busy Roppongi, the establishment offers a breathtaking view of Tokyo's city nightscape in both the eastern and western directions.

When customers pass through the beautiful bar and lounge they are met with the spacious museum-like balcony area where they can enjoy a dining experience wrapped in soft warm lights. For those looking for a more private meal, they can reserve one of the individual private rooms, each of which has its own distinct touch and flavour. Whether you're looking for a quiet drink or dinner, or even midnight teatime, BALCÓN TOKYO caters to customers' needs.

The interior design is the brainchild of none other than Yasumichi Morita of GLAMOROUS co.,ltd., and company that specialises not only on interior and exterior building and establishment designs, but graphic visuals, products, and more.

​Taking the spotlight at dinnertime is the restaurant's incredible and mouthwatering roast beef which is aged at ice temperature and cooked carefully with time and care. The gravy sauce drizzled over the meat takes three days to make and only adds to the delicious offering of the beef.

The restaurant also offers plenty of seasonal foods and ingredients that go perfect with a glass of champagne. Whether you're celebrating something special or just out for a casual meal, the restaurant caters to all.

For breakfast, a half-buffet of western-style food is prepared where you can pick one main. And so that foreign guests can get a taste of the quality of Japanese food, all ingredients used at the restaurant are domestic to Japan. The restaurant also uses organic vegetables shipped directly from growers and producers.

To celebrate the grand opening of BALCÓN TOKYO, customers who reserve a table online or via telephone between January 24 and February 29 this year will receive a 30% discount on meal courses.

Information

BALCÓN TOKYO
Address: Mitsui Garden Hotel Roppongi Tokyo Premier (Floor 14F), 3-15-17 Roppongi, Minato War, Tokyo
Opening Hours:
・Morning 6:30-10:30 (Last Orders 10:00) *Please note that there may be waiting times due to priority going to hotel guests
・Dinner 17:00-02:00 (Food Last Orders 01:00 / Drinks Last Orders 01:30)

Enquiries: 03-6441-3231
Official Website:  http://balcon-tokyo.jp/

Reservation Page: https://www.tablecheck.com/shops/balcon-tokyo/reserve

Relaxing Café by Day, Neon-Lit Bar by Night: Enjoy a Drink at Jinbōchō CAMPUS in Tokyo

Hello everyone, this is MOSHI MOSHI friend Banako.

Today I'll be introducing you to an interesting place in Jinbōchō, Tokyo that is a café by day and a café & bar at night.

From 9:00 to 17:00 it's known as COFFEE CAMPUS  and from 18:15 to 22:00 it runs as CAMPUS TOY cafe&bar. It first opened its doors approximately 48 years ago, solely operating as a café. Its current owner is an avid American toy and pop culture-lover who started running the café & bar seven years ago.

To get here, it's just a five-minute walk from exit A2 of Jinbōchō Station. The café is located in a quiet place just one turn off Odori Street.

Check out the menu:

The toast here is really good, so I ordered the Egg on Toast. (¥500)

To my surprise, an exceptionally large and thick slice of toast arrived at my table. The egg was evenly cooked and spread on top. I curiously sunk my knife into the toast to reveal the inside.

The egg dripped beautifully like melted cheese. It tasted wonderful with the freshly toasted slice of bread and was very filling. I was in a good mood after my very first bite.

Once the clock strikes 18:15, the café completely transforms into CAMPUS TOY cafe&bar which has a completely different atmosphere. 

One step into the newly-transformed café & bar and…

The calm undertones of the café were replaced with a cute pop-themed atmosphere illuminated by colourful neon lights. Rather than preparing a drinks menu, owner matz takes orders directly from customers, creating drinks catered to each individual customer based on what flavours and colours they like. 

Waiting to see what kind of drink is going to be brought to you is very exciting. Ordering drinks with friends and taking photos of the outcome is the best way to enjoy your time here. 

There are also lots of good spots to take photos for your Instagram so don't hold back! From time to time, there is a small market here where the owner sells small fantasy-themed items.

 Make sure to check out CAMPUSTOY cafe&bar on Instagram for their latest updates and information on opening hours. Whether you want to enjoy a pop-themed American atmosphere or are simply looking for a relaxing spot to chat, this café is for you. Matz the owner is very friendly and is full of interesting stories that you just got to hear.

Information

COFFEE CAMPUS /CAMPUS TOY cafe&bar

Address: Jinbōchō Mansion Floor 1, 2-10, Jinbōchō, Kanda Ward, Chiyoda, Tokyo

Opening Hours

COFFEE CAMPUS: 9:00 ー 17:00

CAMPUSTOY cafe&bar: 18:15 ー 22:00

* Please be careful to not mix up the opening hours of the café and café and bar.

Closed: Saturdays, Sundays and National Holidays

Access: Approx. 5-minute walk from Jimbocho Subway Station exit A2

CAMPUS TOY cafe&bar Instagram:https://instagram.com/campustoy_matz?igshid=2nblcij8r4b7

Hyakudan Hinamatsuri 2020: Hotel Gajoen Tokyo Announces Hina Doll Festival at 100 Step Staircase

Hotel Gajoen Tokyo, a historical museum and hotel in Japan, has announced that it will host the Hyakudan Hinamatsuri 2020 doll festival from January 24 to March 15 next year. It will take place at the hotel's Hyakudan Kaidan, or '100 Steps Staircase'―which was registered by Tokyo Prefecture as a Tangible Cultural Property in 2009 for its exceptional architecture and artistic beauty.

Hinamatsuri is an annual festival in Japan celebrated on March 3 every year where ornamental dolls are displayed. Hotel Gajoen Tokyo boasts the biggest Hinamatsuri festival in Tokyo, with over 600,000 visitors having attended across the 10 years it has been held.

A First For The Festival: Photography Permitted

Up to now, photography at the hotel's Hinamatsuri has been restricted to protect the displays. However, for the first time ever, next year's event will allow photography in all of the rooms, which will house dolls symbolising each period of Japanese period: Edo, Meiji, Taisho, Showa, Heisei, and the current Reiwa, not to mention the 500+ zashikibina dolls. There will also be hanging decorations with rabbit designs in the elevator hall created by Nippon Tsurushibina Kyoukai, a non-profit organisation. Also for the first time this year, visitors will be able to dress up in a beautiful uchikake wedding coat and take a photo at the designated photo spot. This is so they can further fill a part of the hina doll world.

Tottori, Shimane & Yamaguchi Get Involved For The First Time

Visitors will be able to enjoy dolls in a variety of ways from different places across  Japan, including a giant 2-meter long wall decoration and old hina dolls handed down from families past from the city of Yonago in Tottori, tiny tsuchi dolls from Hokuei in Tottori which can fit in the pal of your hand, renbei dolls, and more. The spectacular collection will have visitors feeling like they are inside a hina doll palace.

The Hina Doll of the Ishitani Residence (Chizu, Tottori)

The town of Chizu is located in the southeast portion of Tottori Prefecture and is surrounded by mountains. It flourished during the Edo period as a post town and place of rest for the Tottori Domain as part of sankin-kōtai, a policy which had feudal lords alternate living for a year in their domain, as it headed towards Edo. The Ishitani Residence, which is built facing the Inaba Kaidō―a type of route built during the Edo period for transportation―has almost 40 rooms and spans 4,000 square meters. It is listed as an Important Cultural Property of Japan for its modern Japanese-style architecture. The enormous mansion, which is home to a doma dirt floor supported by great beams as well as a Japanese-style garden which can be seen from all the tatami rooms, is decorated with ancient handed-down hina dolls when early spring settles in. This includes dolls from the Meiji periodo with vibrantly embroidered outfits, gorgeous decorations for the hina doll steps, special hina bowls used when celebrating Hinamatsuri at the Ishitani Residence, and more.

Hyakudan Hinamatsuri Memorial: Display Of Over 500 Zashikibina Hina Dolls (Iizuka, Fukuoka)

Iizuka in Fukuoka formerly thrived for its coal mines and bustled as a business dealing in coal. The Former Den'emon Ito Residence spans 2,300 square meters and speaks volumes of the cultural significance of the city's ties to coal as it belonged to Den'emon Ito who was known as the "King of Coal Mining." Every year during the Hinamatsuri season, the Itsuzuka Hina no Matsuri festival is held at the residence where hina dolls from 16 areas throughout the town are displayed. The Former Den'emon Ito Residence is the main venue for Itsuzuka Hina no Matsuri, which sees a huge number of zashikibina hina dolls put out. The Residence has been involved with Hyakudan Hinamatsuri twice in the past, and this time, their overwhelming showcasing of 500+ dolls, which has garnered popularity every time, will be put on as a special display. The display will keep with the festival's theme of tales of Izumo as well as the myth of the Hare of Inaba.

Hina no Shitsurai: Table Laying

Another special display will also be put on for the festival with the theme "Hina no Shitsurai," meaning "setting up a hina living space." There will be gorgeous table laying by Tomiko Ishibashi, who is an interior decorator working internationally, as well as displays of hina decorations in home living rooms and genkan. Select parts of this exhibition will be available to purchase in the museum shop, so people can take away a memory and try setting up their own hina decorations. And for the first time ever, the festival is opening the Hina Cafe for a limited time between January 24 to February 14 where visitors can sip on Japanese tea and eat Japanese snacks. Hina decorations will serve as the theme for the cafe.

Discover the beauty of the Hinamatsuri, a festival unique to Japan, at the 11th Hyakudan Hinamatsuri.

Information

Hyakudan Hinamatsuri 2020

Running: January 24, 2020 – March 15, 2020

Time: 10:00-17:00 (Last Entries 16:30)

*Photography allowed (However please refrain from using tripods and flash and from taking photos for commercial or business purposes. Photography prohibited for select displays.)

*The venue will not use heating in order to protect the displays

Entry Prices

Same-Day: ¥1,600 / Official Online Ticket: ¥1,600 (Special ¥1,100 price available on January 23)

External Ticket Sellers: Adults ¥1,500 / University and High School Students ¥1,000 / Elementary and Junior High Students ¥600

*School ID required. Entry free for preschoolers.

Special Tickets

Pair Ticket (For the first half of the festival period): ¥2,000

Ticket With Postcard (Limited Quantity): Advance ¥1,200 / Same-Day ¥1,500

Ticket With Designated Date and Time, Gallery Talk & Guidebook: ¥1,800

Location: Hotel Gajoen Tokyo

Event Page: https://www.hotelgajoen-tokyo.com/event/hinamatsuri2019

Winter is Coming: Warm Up With Hot Pot at Hot Spring Hotel Hoshino Resorts KAI

The cold weather is here, and it's only set to get colder. When winter falls in Japan, one of the best things people like to do is cook hot pot. Hoshino Resorts is offering the same service for guests this winter at 14 branches of their 'KAI' onsen ryokan (hot spring Japanese inn) brand hotels up and down Japan, with each hot pot filled with the taste of local cuisine.

Winter is truly the best time to eat hot pot for Japanese people, as they huddle around the table nice and toasty and tuck into their piping hot dinner. We're showcasing 9 of the hot pots you can enjoy at Hoshino Resorts KAI this winter season.

Hoshino Resorts KAI Tsugaru: "Gyu Shabu" – Dashi made delicious with plentiful dried tuna

KAI Tsugaru is situated in Aomori, and this hot pot is made one with one of the prefecture's most famous ingredients: tuna, which is caught during the autumn and winter seasons. The main player of this beef shabu hot pot is its dashi which is made from the sweet juices of tuna which go deliciously well with the beef. If you're looking for a hot pot that's a little different from the usual options, you'll love this one.

Running: September 1, 2019 – February 29, 2020 (Except December 29-January 1)
Plan Name: Ooma no Gaguro Zukushi Kaiseki (大間のまぐろづくし会席)
Price: From ¥24,000
Reservations: https://www.hoshinoresorts.com/en/resortsandhotels/kai/tsugaru.html

Hoshino Resorts KAI Kaga: "Kani Sukinabe" – Zuwai-gani snow crab

At KAI Kaga, which is located in Yamashiroonsen, Ishikawa, this hot pot they have cooked up is made in a kombu dashi and is filled with legs of zuwai-gani snow crab and a variety of winter vegetables like bok choy and edible chrysanthemums.

The dish makes full use of the delicious flavour of the crab. It's also served in kunitani-ware made by a young craftsman and Yamanaka lacquer ware, adding to the originality of this hot pot.

Running: November 7, 2019 – March 10, 2020 (Except December 29-January 6)
Plan Name: Katsu Kani Zukushi no Tagu Zuki Kani Kaiseki (活蟹づくしのタグ付き蟹会席)
Price: From ¥47,000
Reservations: https://www.hoshinoresorts.com/en/resortsandhotels/kai/kaga.html

Hoshino Resorts KAI Alps: "Yuki Nabe" – Thawing of spring

The hot pot at KAI Alps in Nagano includes fluffy cotton candy which is based on the snowy mountains of the alps. When you pour the soup over, the cotton candy melts, symbolising the thawing of spring, to reveal the beef and vegetables. The cotton candy adds a light sweetness to the soup as well as fun visual effect.

Running: December 1, 2019 – May 31, 2020 (Except December 31-January 3)
Plan Name: Yuki Nabe Kaiseki (雪鍋会席)
Price: From ¥25,000
Reservations: https://www.hoshinoresorts.com/en/resortsandhotels/kai/alps.html

 

Hoshino Resorts KAI Kinugawa: "Ise Ebi & Roast Beef Ryujin Nabe" – The dragon god's hot pot

KAI Kinugawa in Tochigi has created a hot pot based around the legend of the Ryuokyo dragon god, capturing its malevolence. It's cooked over stones heated to almost 800℃.The soup bubbles as the pot begins to boil and cooks the seafood and other local ingredients from Tochigi, making sure to draw every last delicious drop of flavour from them.

Running: December 1, 2019 – February 29, 2020 (Except December 28-January 4)
Plan Name: Ise Uni to Gyuu Roosu no Ryuujin Nabe Kaiseki (伊勢海老と牛ロースの龍神鍋会席)
Price: From ¥31,000
Reservations: https://www.hoshinoresorts.com/en/resortsandhotels/kai/kinugawa.html

Hoshino Resorts KAI Sengokuhara: "Uni & Beef Sukinabe" – Satisfying spices from the mountains and seas

KAI Sengokuhara in Kanagawa has created a hot pot that's made with lots of ingredients from the mountains and the seas. By using a bounty of uni, which goes incredibly well with beef, it adds a rich sweetness to the overall flavour. There is also a secret flavour hidden under it all: syrup made from the ao mikan citrus which grows in the city of Odawara. This not only adds an exquisite sourness to the hot pot, but also serves to elevate the sweetness of the uni.

Running: June 1, 2019 – February 29, 2020
Plan Name: Uni to Gyuu no Sukinabe Kaiseki (雲丹と牛のすき鍋会席)
Price: From ¥46,000
Reservations: https://www.hoshinoresorts.com/en/resortsandhotels/kai/sengokuhara.html

Hoshino Resorts KAI Ito: "Sankai Nabe" – Soaking up the mountains and seas of Ito

Shizuoka is home to KAI Ito, where guests can enjoy yet another hot pot lavish with ingredients from the mountains and the seas, like splendid alfonsino―which Ito enjoys an abundance of―as well as seasonal vegetables and beef. There are two soups to combine these ingredients with: a bouillabaisse which contains a dashi made from fish from Ito filled with splendid alfonsino and vegetables, and a beef soup.

Running: October 1, 2019 – February 29, 2020 (Except December 31-January 3)
Plan Name: Sankai Nabe (山海鍋)
Price: From ¥25,000
Reservations: https://www.hoshinoresorts.com/en/resortsandhotels/kai/ito.html

Hoshino Resorts KAI Enshu: "Tecchiri" – A taste of the Torafugu tiger pufferfish

KAI Enshu is another hot spring inn, located in Hamamatsu in Shizuoka. Their "Tecchiri" is made with Torafugu tiger pufferfish. None of the flavour of the fugu is wasted in this hot pot, and that is proven as the entire thing is made right in front of customers' eyes. The zōsui is made with a KAI Enshu-original blend of sencha green tea called souka (爽華), which ensures that element of locality is included in the dish as Shizuoka is famous for its tea.

Running: October 5, 2019 – March 31, 2020 (Except December 29-January 3)
Plan Name: Fugu Zukushi Kaiseki (ふぐづくし会席)
Price: From ¥31,000
Reservations: https://www.hoshinoresorts.com/en/resortsandhotels/kai/enshu.html

Hoshino Resorts KAI Izumo: "Kani Sukinabe" – Collaboration between Katsu Matsubagani & Shijimi

KAI Izumo is situated in Tamatsukuri Onsen, an onsen hot spring in Tamayu, Shimane. Their "Kani Sukinabe" is made with rich snow crab crab which has an exquisite sweetness and is soft in texture. From beginning to end, this hot pot is a crab party in your mouth.

Running: November 7, 2019 – March 10, 2020 (Except December 31-January 4)
Plan Name: Tagu Zuki Katsu Matsubagani Zukushi Kaiseki (タグ付き活松葉蟹づくし会席)
Price: From ¥45,000
Reservations: https://www.hoshinoresorts.com/en/resortsandhotels/kai/izumo.html

Hoshino Resorts KAI Aso: "Netakuri Nabe" – Rich miso and cheese

The base of the soup in KAI Aso, located in Kumamoto, is a mix of milk from Jersey cattle and miso. It contains wagyu Japanese beef and seasonal vegetables. Its appearance is based on the Aso Caldera region of Kumamoto Prefecture and its incredibly vast grasslands.

Running: September 1, 2019 – February 29, 2020 (Except December 29-January 3)
Plan Name: Wagyuu to Caciocavallo o Tanoshimu Netakuri Nabe (和牛とカチョカヴァロを楽しむねたくり鍋)
Price: From ¥46,000
Reservations: https://www.hoshinoresorts.com/en/resortsandhotels/kai/aso.html

Below is a video which showcases each of these local hot pot dishes, so be sure to check it out if you're not already watering at the mouth


All of these hot pots are made with only the best local ingredients as expected of KAI, and all are available for the rest of winter only. Guests can experience the local regions not only through the food, but in the tableware each hotel uses. If you're in Japan this winter, be sure to book with one of the many Hoshino Resorts KAI branches and stay warm with a delicious serving of hot pot.