This year is a busy one for Japanese singer Mashiro Ayano. She performed two headline shows at TSUTAYA O-WEST in Tokyo on April 13 and 14 and also appeared at SACRA MUSIC's first official event―the label she is signed to―on May 18 and 19.
This year also marks Ayano's 5th anniversary since going major during which she is set to challenge herself to stepping into new terrain in her songwriting.
The singer will release her 8th single on July 17, 2019. This triple A-side single will include the song GET OVER which will be used as the ending theme for the TV anime series Puzzle & Dragons this July. It will also feature her new song confession produced by Japanese music group Elements Garden who are known for their hit work in the anime industry. Group leader Noriyasu Agematsu knows how much Ayano's concerts mean to her, and so the song is an imagining of Mashiro creating a song together with her fans during a show.
The third and final track is GLAMOROUS SKY, a cover of Mika Nakashima's song of the same name which was released last year as a digital single.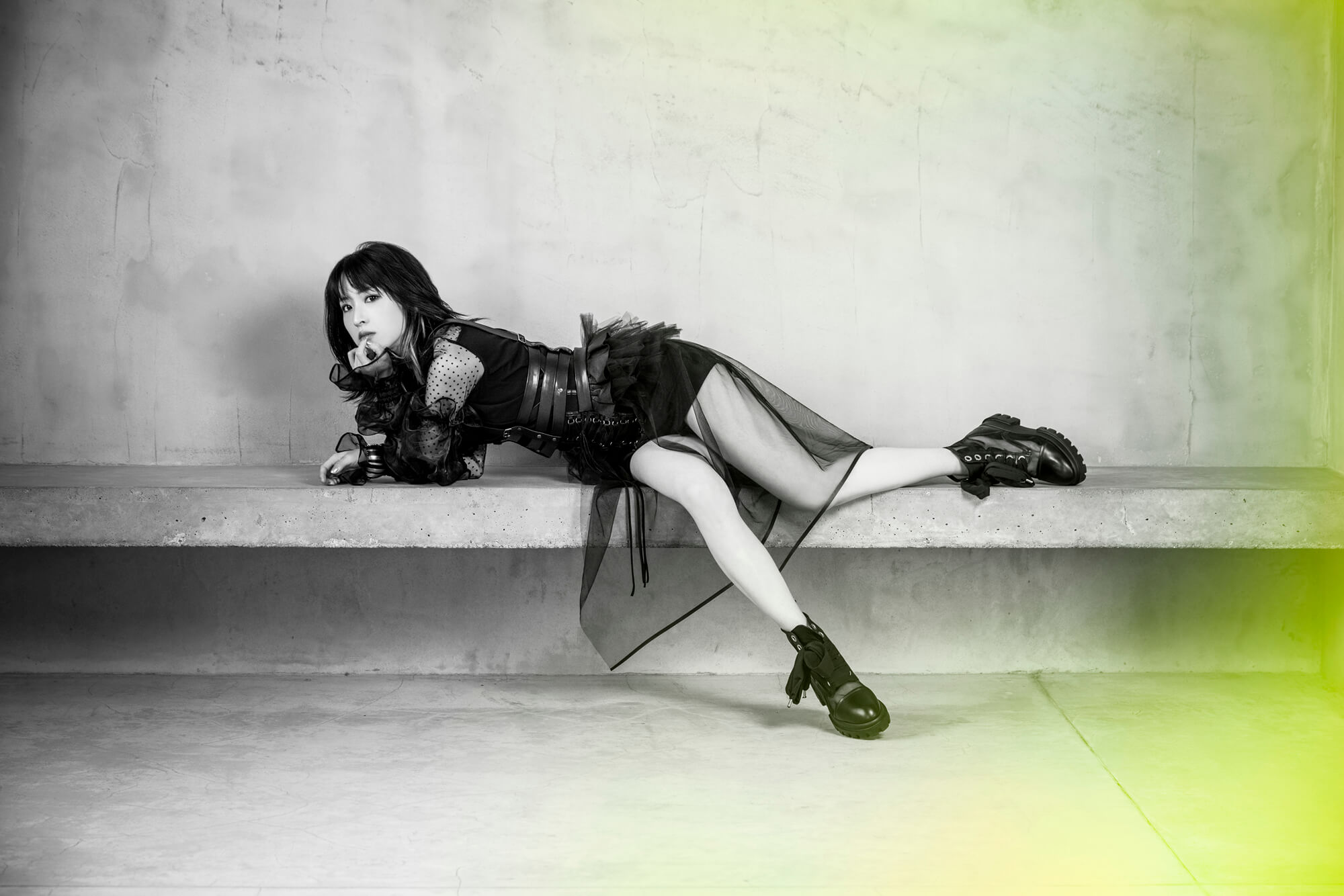 To promote the release of this triple A-side single, Ayano will perform a solo concert at SELENE b2 in Tokyo on August 10. The title of the concert is Mashiro Ayano LIVE 2019 "Möbious".
Ayano will perform at "I Love Anisong" in Malaysia on June 8, "LisAni! LIVE SPECIAL EDITION Natsuyasumi" on August 4 and MUNETAKA SPECIAL 2019 on August 24.
Information
GET OVER / confession / GLAMOROUS SKY
First Press Limtied Edition: ¥1,600 (Tax Included) [VVCL-1463~4]
Regular Edition: ¥1,300 (Tax Included) [VVCL-1465]
Live Schedule
Mashiro Ayano LIVE 2019 "Möbious"
Date: August 10, 2019
Time: Doors 17:30 / Start 18:00
Venue: SELENE b2, Tokyo
Tickets: On sale June 29, 2019
Price: Advance ¥5,500 (+Separate mandatory drink charge)
LisAni! LIVE SPECIAL EDITION Natsuyasumi
Date: August 4, 2019
Time: Doors 16:00 / Start 17:00
Venue: Zepp Tokyo
Ticket Price: 1F Standing – ¥6,480 (Tax Included) / 2F Reserved Seating – ¥7,020 (Tax Included)
Event Website: https://www.lisani.jp/live-special/
MUNETAKA SPECIAL 2019
Date: August 24, 2019
Time: Doors 12:30 / Start 13:00
Venues: TSUTAYA O-WEST / TSUTAYA O-nest / TSUTAYA O-Crest / duo MUSIC EXCHANGE / 7th floor
(*The venue at which Mashiro Ayano will perform will be announced at a later date)
Ticket Price: All Venues – ¥4,500 (+Separate mandatory drink charge of ¥600)
Event Website: https://www.diskgarage.com/feature/munetaka/special/
Mashiro Ayano Official Website: https://www.ayanomashiro.com/