MOSHI MOSHI NIPPON FESTIVAL – featuring Japanese culture including fashion, music and interactive – from Japan to the world!
MOSHI MOSHI NIPPON FESTIVAL 2016, a Japanese cultural event, kicked off their event on November 26. In addition to Japanese pop culture's leading artists performing, there were hands on cultural experiencing booth and workshops. There were not only traditional and pop culture but also booth that presented Japanese advanced technology which made the event more exciting then before.
On the first day, there were performance of beloved pop teen artists and collaboration of women's fashion magazine on stage. The opening stage had the theme of "wa (traditional Japanese culture)". The rhythmic sounds of Japanese drums and instruments kicked off its event.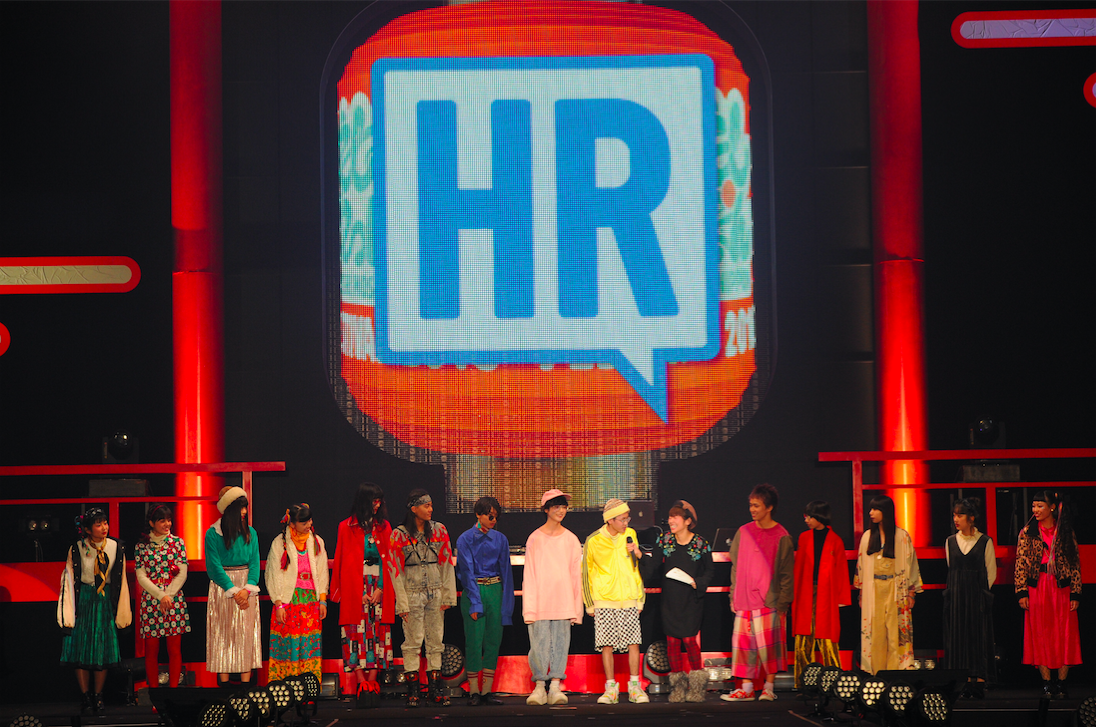 HR, a fashion magazine highly popular among high school students, had a fashion show on the main stage. Many models from HR took on the stage wearing mix of fashionable school uniform and casual clothes. Kane Dennis, "kawaii looking half model" appeared on the stage as a secret guest and was cheered by the audience.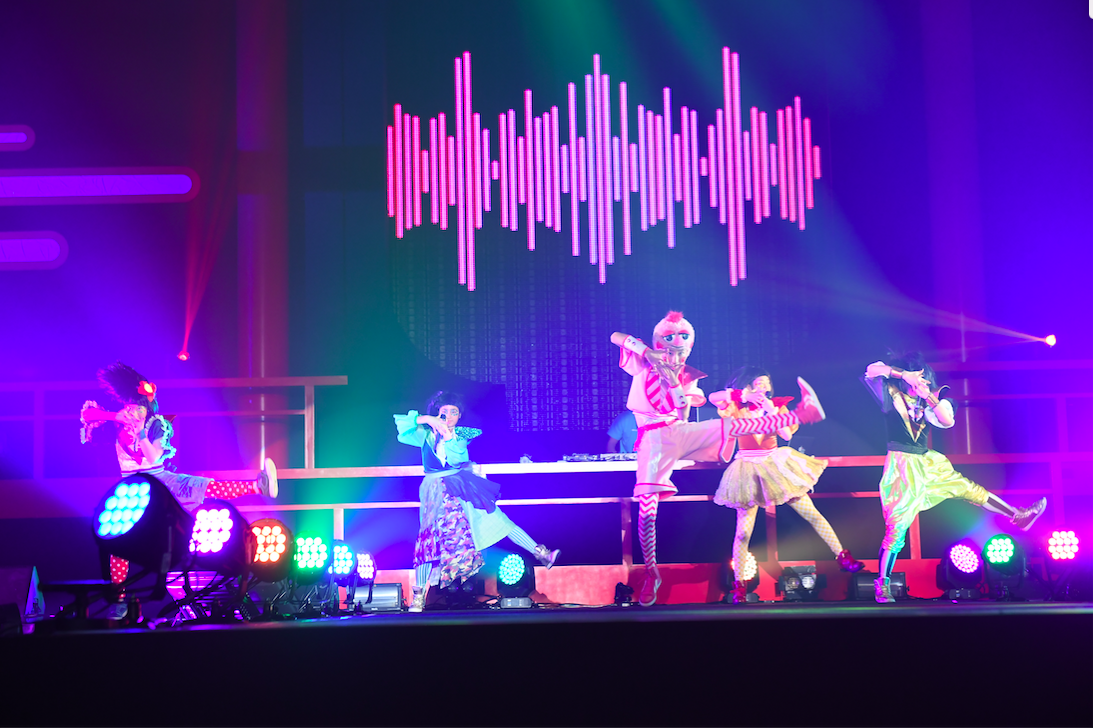 After the HR fashion show, TEMPURA KIDZ performed its lively dance with  kobito zukan's characters.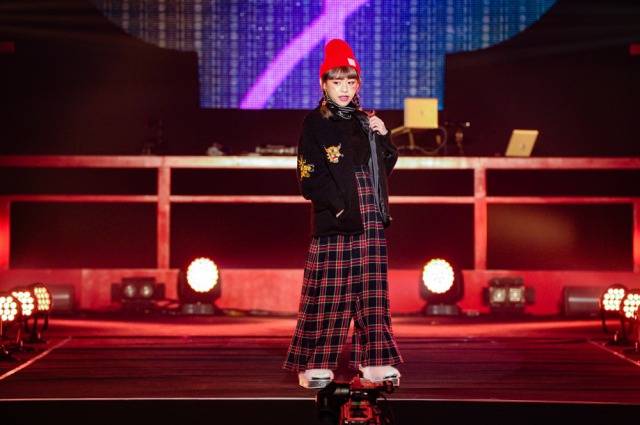 Zipper, a harajyuku girl's beloved magazine, took on the stage. As the theme of "fluffy and sparkly", Zipper's model, Hinako Kitano, Ayumi Seto, Ano, Beck, Peko, and Kokoro Shinozaki walked on the runway and had a talk show that exhilarated the atmosphere. The Taiwan's model, Kimi, also appeared on the stage and walke on the runway with other models.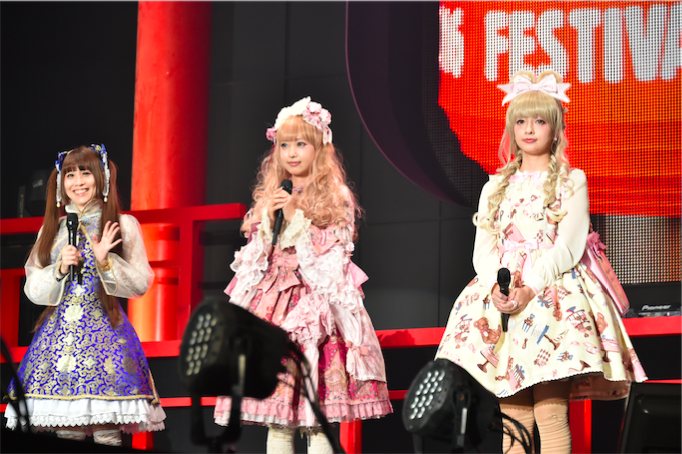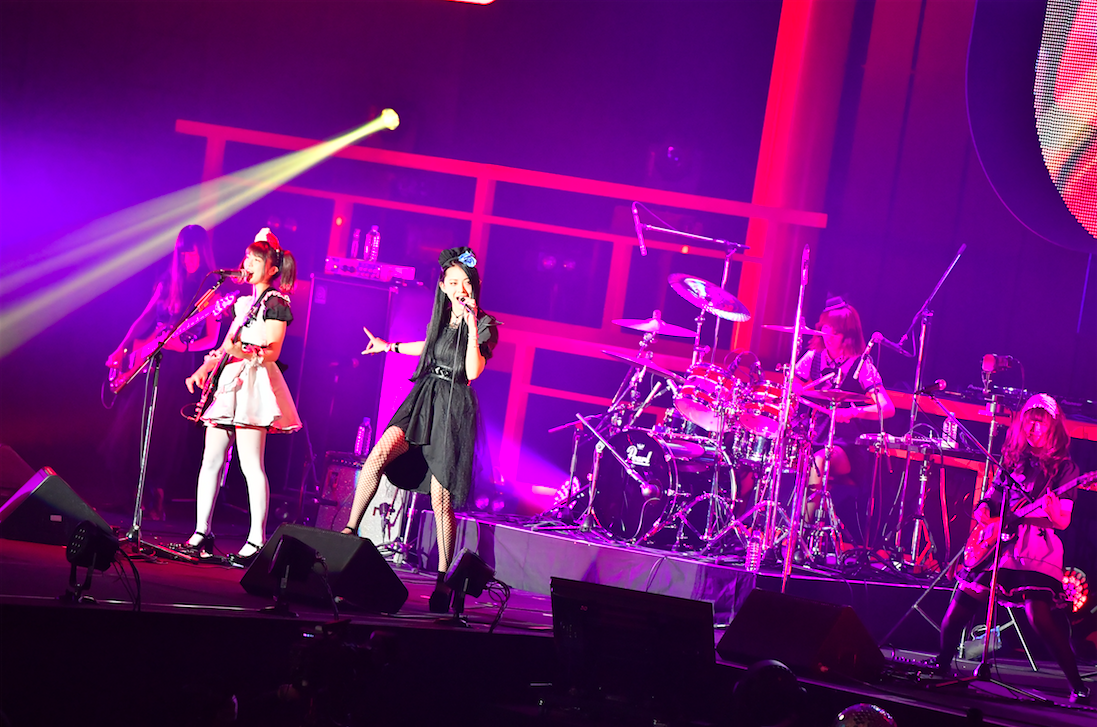 KERA, a goth loli styled magazine, delivered a thrilling show with 26 models such as Misako Aoki, Yu Kimura, and Hikari Shiina. It had an fashion show which collaborated with popular brands and announced the winner of "Lolita award". MIPOM, a group of voice actor that published in KERA, appeared on stage. After the KERA's show, "BAND MAID" a rock band dressed up in maid costume performed on stage. Since they are popular overseas, it created an lively atmosphere. BAND MAID performed their most popular "Thrill" and "alone" which captivated the audience.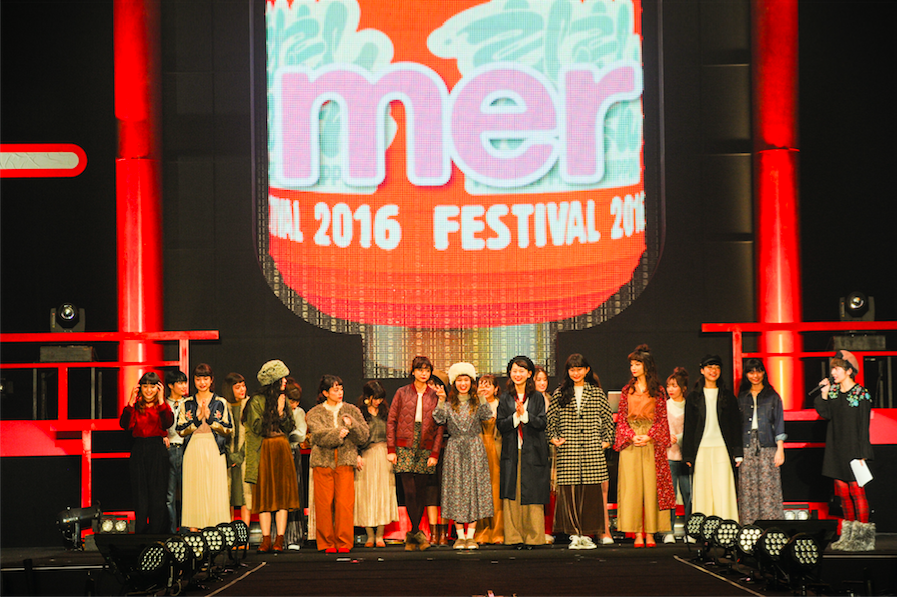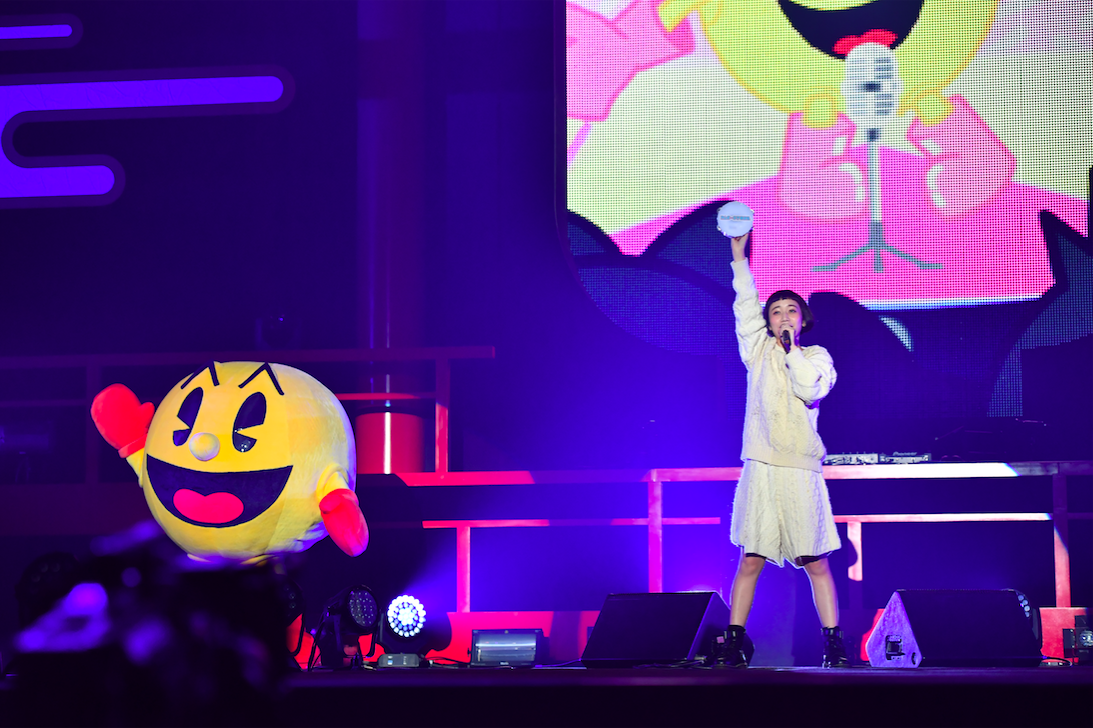 "mer" had a special show themed "Japanese culture is here!". On the stage, famous models such as Rinko Murata and Saaki Shibata walked on the runway inspiring the audience by wearing trendy winter clothes.
After the gorgeous stage of "mer", Natsume Mito and PACMAN appeared on stage and sang "8 Beat Boy". This was a dream collaboration come true!
While on YAGURA stage, there was a show of bon odori and oiran entertainment which attracted the foreign visitors. In addition, Marukome Miso's character, Marukome-Kun arrived as an DJ. The venue was thrilled to see Marukome spin his remix!
The intriguing content were not only on stage but also in the booth area. For example, there were booth that introduced experiencing "BIOHAZARD"a popular game created by the PlayStation®VR, operating drone, and interesting PACMAN that attracted Japanese people as well as foreigners. There were also booth that had experience hands on traditional Japanese culture. Calligraphy, Japanese instruments, and Japanese tea ceremony workshops were not only popular among foreigners but also Japanese visitors as well.
On MATSURI stage, idol groups passionately performed outside that drove the cold away! Idols dj-ed during the "TOKYO OTAKU FESTIVAL". There were idols that supported the event that energized the stage with their fans.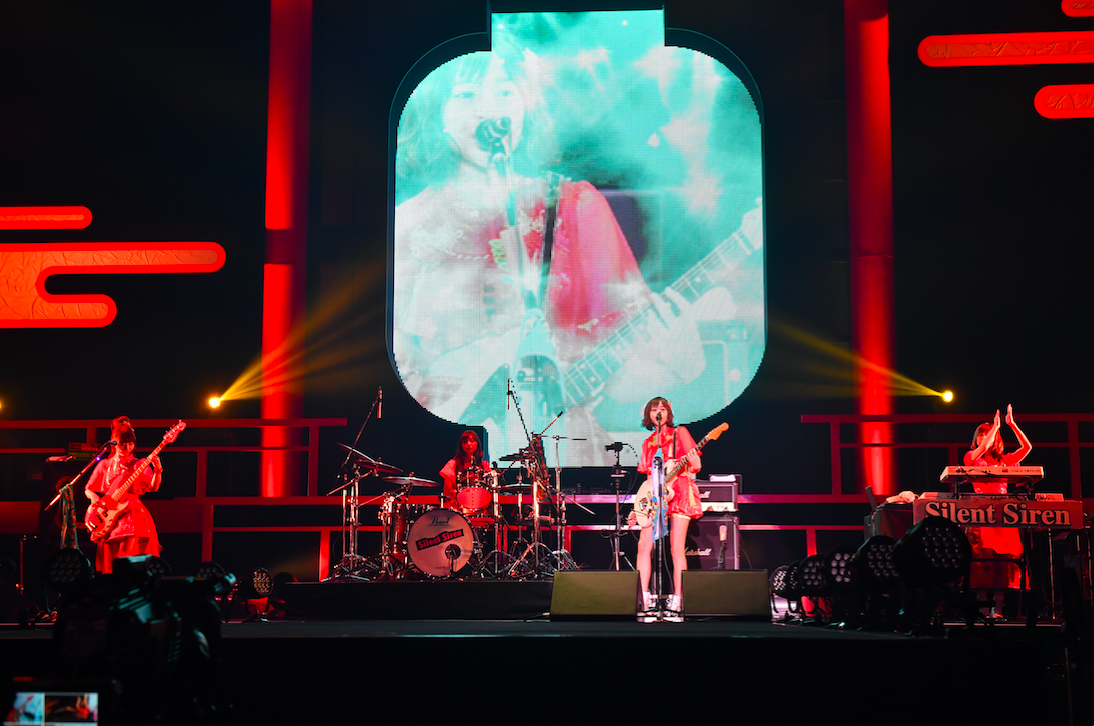 On MOSHI MOSHI STAGE, Silent Siren, a girl rock band appeared on stage. With their cute looks, they performed 3 songs including "CherryBom" powerfully that fascinated that crowd.
"X-girl" the street girl's mass brand and "Droptokyo" a web magazine collaborated with AMIAYA's DJ. During the performance, AMIAYA had cool looking face and walked on the runway that cheered the audience.
At the end of day 1, MOSHI MOSHI STAGE had every performer on stage. The festival will be also held today, Saturday 27th  at the same venue – Tokyo metropolitan gymnasium – don't miss it!!!
—
■Information
MOSHI MOSHI NIPPON FESTIVAL 2016 in TOKYO
Venue:TOKYO TAIIKUKAN (1-17-1 Sendagaya Shibuyaku Tokyo)
Date:November 26th(Sat.) and 27th(Sun.) , 2016