Eve Releases Music Video For Dororo Ending Theme 'Yamiyo'
The music video for Eve's latest song Yamiyo was just released on YouTube, co-created by Mah and Waboku who have worked with Eve before.
Yamiyo is the second ending theme for the TV anime series Dororo. The word yamiyo means "dark night" and like the title of the song, the music video too is plunged into a dark world. A special website for the video was also launched alongside its release.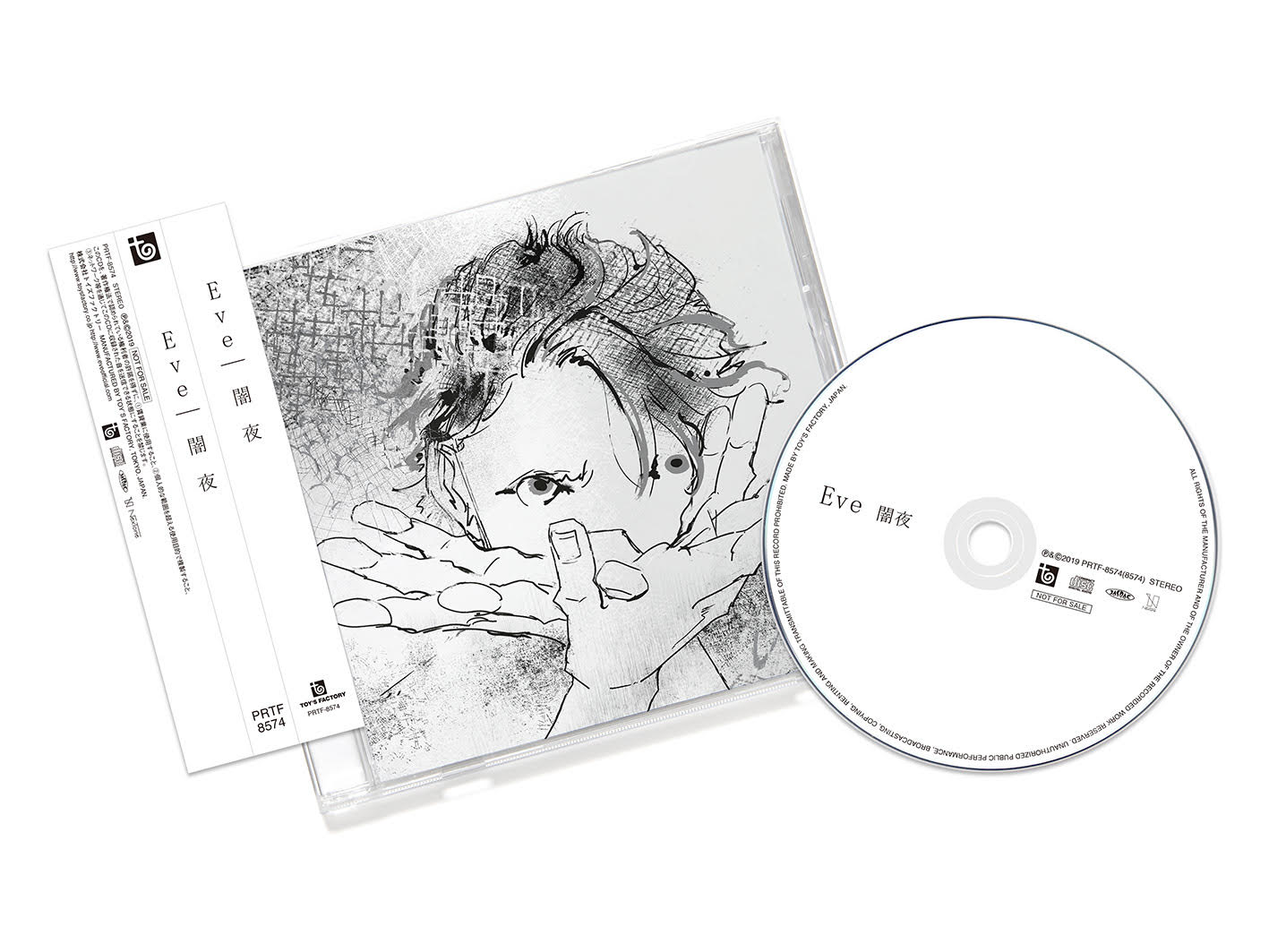 Yamiyo was also released digitally today  on major music services including iTunes, Spotify and Apple Music. A campaign is running for 100 lucky people to be randomly selected to receive a CD packaged version of the single when they purchase it on iTunes or Apple Music.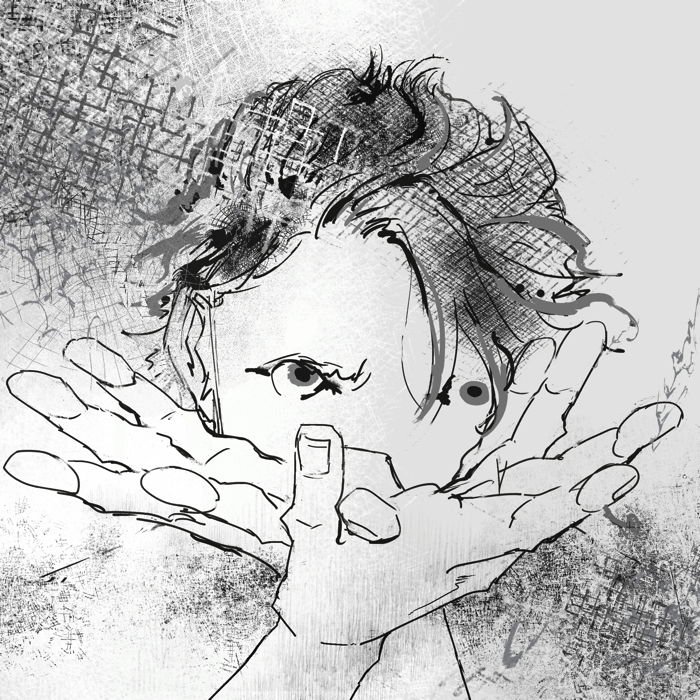 Stay tuned for the latest information surrounding Eve.
RELATED ENTRIES
Eve Unveils Music Video For Josee, the Tiger and the Fish's Main Theme 'Ao no Waltz'

The official music video for Eve's song Ao no Waltz has just been unveiled. This is the main theme song for the anime movie Josee, the Tiger and the Fish. The film is based on the famous original story by Seiko Tanabe, who was awarded the Akutagawa Prize – one of Japan's most sought after literary prizes.

The official music video includes many scenes from the movie which are perfectly aligned with the lyrics of the song. Check it out below.

"Ao no Waltz" Official Music Video

Eve is set to release his first ever EP Kaikai Kitan/Ao no Waltz on December 23, 2020 with the film's debut to follow on December 25, 2020.

Explore the world of the movie with Eve's new EP.

©2020 Seiko Tanabe/ KADOKAWA/ Josee Project

Information

Kaikai Kitan/Ao no Waltz
Release Date: December 23, 2020
Jujutsu First Press Limited Edition (CD+DVD): ¥2,500 (Tax Included) [TFCC-86741]
Josee First Press Limited Edition (CD+Merch): ¥2,500 (Tax Included) [TFCC-86742]
Regular Edition (CD-Only): ¥2,000 (Tax Included) [TFCC-86743]
EP Official Website: https://eveofficial-kaikaiwarutsu.com/

Kaikai Kitan/Ao no Waltz Official Website: https://eveofficial-kaikaiwarutsu.com/ 

Myuk Performs The Promised Neverland Season 2's Ending Theme

It has been announced that Myuk will perform the ending theme Mahou ('Magic') for the upcoming second season of the TV anime series The Promised Neverland, adapted from Kaiu Shirai's manga of the same name, which is set to begin airing on January 7, 2021. The song was written by popular Japanese artist Eve.

Myuk | Comment

"I love The Promised Neverland. I watched the first season as a fan and looked forward to a new episode every week. Now I get to sing a song written by Eve, an artist who I've always listened to and have great respect for. It all feels like a dream. The time you spend with someone precious to you as like 'magic,' and even should that fade some day, your memories of them will live on. That will be your nourishment. In this song I sing about feeling lost when moving forward, and those nights of solitude when you feel lonely. I'm personally honoured to have this song, 'Mahou,' playing together with Emma and her friends, who I love so much, on screen. I pray that lots of people get to hear it!"

Eve | Comment

"It has hit me hard on many occasions seeing those young boys and girls facing their cruel world with a positive outlook. I've learned a lot some this series. This was my first time working with Myuk's voice, and just like those simple and honest boys and girls, her voice has both tremendous strength together with a tense of transience, like she is going to disappear. It made me feel confident that 'Magic' as a song will be far-reaching as it resonates."

Eve Releases Josee, the Tiger and the Fish Anime Film Insert Song 'Shinkai' Music Video

Eve released the music video for his song Shinkai on Monday (December 7).

The track serves as an insert song for the upcoming anime film Josee, the Tiger and the Fish which is set for release on December 25, 2020. The music video was directed by Mariyasu who also directed Eve's music video for Inochi no Tabekata.

Eve – "Shinkai" Music Video

Shinkai is now available to listen to on major music streaming and download services.

Josee, the Tiger and the Fish Anime Film's Insert Song 'Shinkai' by Eve Released Digitally

Eve's new song Shinkai was released digitally on Friday (December 4). The track serves as an insert song for the upcoming anime film Josee, the Tiger and the Fish which is set for release on December 25, 2020.

Eve's upcoming EP Kaikai Kitan/Ao no Waltz which will be released on December 23, 2020, and pre-orders are now open in Japan.

©2020 Seiko Tanabe/ KADOKAWA/ Josee Project

Eve's Jujutsu Kaisen Anime Opening Theme Gets Animated Music Video

An official music video was released for Eve's Jujutsu Kaisen anime opening theme Kaikai Kitan which features clips from the series.

Jujutsu Kaisen is a manga series written and illustrated by Akutami Gege that's serialised in Weekly Shonen Jump. It has over 10 million copies in circulation. A 24-episode anime adaptation began airing last month.

Eve recently announced that his first ever EP Kaikai Kitan/Ao no Waltz will be released on December 23, 2020. The EP will feature a total of seven songs including Eve's opening theme Kaikai Kitan for the TV anime series Jujutsu Kaisen, the main theme Ao no Waltz and insert song Shinkai (song reading not confirmed, '心海' in Japanese) for the upcoming anime film Josee, the Tiger and the Fish which is set for release on December 25, 2020, Yakusoku for the new project WonderWord, and three additional tracks.

Jujutsu Edition copies of the EP include cover art from Jujutsu Kaisen and comes with a DVD featuring 'exclusive video content.' Josee Edition copies feature Josee, the Tiger and the Fish cover art, while Regular Edition copies feature original artwork by Mah who also worked on Eve's previous releases Bunka, Otogi, and Smile.

Kaikai Kitan Music Video


Select music stores in Japan are offering additional gifts to those who pick up copies of the EP. If you order the CD in Japan by November 20, 2020, you will also get a music video DVD and free sticker. Full info can be found on the EP's official website.

©Gege Akutami / Shueisha・Jujutsu Kaisen Production Committee

Information

Kaikai Kitan/Ao no Waltz

Release Date: December 23, 2020

Jujutsu First Press Limited Edition (CD+DVD): ¥2,500 (Tax Included) [TFCC-86741]

Josee First Press Limited Edition (CD+Merch): ¥2,500 (Tax Included) [TFCC-86742]

Regular Edition (CD-Only): ¥2,000 (Tax Included) [TFCC-86743]

EP Official Website: https://eveofficial-kaikaiwarutsu.com/

Eve Official Website: http://eveofficial.com

Jujutsu Kaisen
Official Website: jujutsukaisen.jp

Josee, the Tiger and the Fish 
Release Date: December 25, 2020
Josee, the Tiger and the Fish Official Website: https://joseetora.jp/

Eve Announces Anime EP Featuring Josee, the Tiger and the Fish Main Theme and More

Eve has announced that his first ever EP Kaikai Kitan/Ao no Waltz will be released on December 23, 2020.

The EP will feature a total of seven songs including Eve's opening theme Kaikai Kitan for the TV anime series Jujutsu Kaisen, the main theme Ao no Waltz and insert song Shinkai (song reading not confirmed, '心海' in Japanese) for the upcoming anime film Josee, the Tiger and the Fish which is set for release on December 25, 2020, Yakusoku for the new project WonderWord, and three additional tracks.

Jujutsu Edition copies of the EP include cover art from Jujutsu Kaisen and comes with a DVD featuring 'exclusive video content.' Josee Edition copies feature Josee, the Tiger and the Fish cover art, while Regular Edition copies feature original artwork by Mah who also worked on Eve's previous releases Bunka, Otogi, and Smile.

Select music stores in Japan are offering additional gifts to those who pick up copies of the EP. If you order the CD in Japan by November 20, 2020, you will also get a music video DVD and free sticker. Full info can be found on the EP's official website.

©Gege Akutami / Shueisha・Jujutsu Kaisen Production Committee

©2020 Seiko Tanabe/ KADOKAWA/ Josee Project

Information

Kaikai Kitan/Ao no Waltz

Release Date: December 23, 2020

Jujutsu First Press Limited Edition (CD+DVD): ¥2,500 (Tax Included) [TFCC-86741]

Josee First Press Limited Edition (CD+Merch): ¥2,500 (Tax Included) [TFCC-86742]

Regular Edition (CD-Only): ¥2,000 (Tax Included) [TFCC-86743]

EP Official Website: https://eveofficial-kaikaiwarutsu.com/

Eve Official Website: http://eveofficial.com

Jujutsu Kaisen
Official Website: jujutsukaisen.jp

Josee, the Tiger and the Fish 
Release Date: December 25, 2020
Josee, the Tiger and the Fish Official Website: https://joseetora.jp/

Josee, the Tiger and the Fish Anime Film's New Trailer Reveals Eve's New Song as Insert Track

It has been announced that Eve's new song Shinkai (song reading not confirmed, '心海' in Japanese) will be used as an insert song in the upcoming anime film Josee, the Tiger and the Fish, which is set to release in Japan on December 25, 2020. Eve is also performing the film's main theme Ao no Waltz.

Josee, the Tiger and the Fish is a novel written by Seiko Tanabe and released in 1985. The book received a film adaptation which was directed by Isshin Inudo and released in 2003. This will be the first anime adaptation.

The animated film will be directed by Tamura Kotaro, who was assistant director for Wolf Children and director for Noragami. Sayaka Kuwamura (Strobe Edge) is working as the screenwriter, Iizuka Haruko (Inu x Boku SS; Children of the Whales) is working as the character designer, and Bones (My Hero Academia; Space Dandy; Mob Psycho 100) is animating it. We will get to see an all-new interpretation of Josee led by a team of the industry's best.

Taishi Nakagawa will voice the university student Tsueno while Kaya Kiyohara will voice the wheelchair-bound Josee.

You can hear Eve's new track in the latest promotional video below.

Josee, the Tiger and the Fish | Promotional Video

©2020 Seiko Tanabe/ KADOKAWA/ Josee Project (Japan/Overseas)
©2020 S.T/ K/ J.P(短縮版)

Eve Holds Special Campaign For Release of TV Anime Jujutsu Kaisen's Opening Theme

Eve's new song Kaikai Kitan will be released digitally on October 3, 2020. To promote the new track, a special campaign has been announced and will be held on Spotify, Apple Music, iTunes, and LINE MUSIC in Japan.

20 random fans who download or listen to Kaikai Kitan on any of these music services from October 3, 2020 at 00:00 (JST) to October 11, 2020 at 23:59 (JST) have the chance to win some merchandise. More details can be found on the campaign website.

The song will be used as the opening theme for the upcoming TV anime adaptation of Jujutsu Kaisen. Gege Akutami's manga series Jujutsu Kaisen is serialised in Weekly Shonen Jump and has over 6.8 million copies in circulation. You can hear a snippet of the track in the anime's latest promotional video below.

TV Anime 'Jujutsu Kaisen' Promotional Video 3

©Gege Akutami / Shueisha・Jujutsu Kaisen Production Committee

TV Anime Jujutsu Kaisen Opening Theme by Eve Releases October 3

It has been announced that Eve's new song Kaikai Kitan will be released digitally on October 3, 2020.

Kaikai Kitan digital edition cover art

The song will be used as the opening theme for the upcoming TV anime adaptation of Jujutsu Kaisen. Gege Akutami's manga series Jujutsu Kaisen is serialised in Weekly Shonen Jump and has over 6.8 million copies in circulation.

Hear Eve's new song in the latest promotional video for the Jujutsu Kaisen anime below.

©Gege Akutami / Shueisha・Jujutsu Kaisen Production Committee

Josee, the Tiger and the Fish Anime Film's Main Theme to be Performed by Eve

Eve will perform the main theme song Ao no Waltz for the upcoming anime film Josee, the Tiger and the Fish which is set for release in Japan on December 25, 2020. This is the first time that the singer-songwriter has written a main theme for a film.

Josee, the Tiger and the Fish is a novel written by Seiko Tanabe and released in 1985. The book received a film adaptation which was directed by Isshin Inudo and released in 2003. This will be the first anime adaptation.

The animated film will be directed by Tamura Kotaro, who was assistant director for Wolf Children and director for Noragami. Sayaka Kuwamura (Strobe Edge) is working as the screenwriter, Iizuka Haruko (Inu x Boku SS; Children of the Whales) is working as the character designer, and Bones (My Hero Academia; Space Dandy; Mob Psycho 100) is animating it. We will get to see an all-new interpretation of Josee led by a team of the industry's best.

Taishi Nakagawa will voice the university student Tsueno while Kaya Kiyohara will voice the wheelchair-bound  Josee.

A special 60-second promotional video for the film was released and features a snippet of Eve's new song Ao no Waltz. Check it out below.

"Josee, the Tiger and the Fish" 60 Second Promotional Video


Eve | Comment

"I have been given the opportunity to perform the main theme song for Josee, the Tiger and the Fish. The first time the director showed me the storyboards for the film, it felt as if the characters were and still are really alive. I remember how moved I was by the beauty and level of detail in them, like the animation was jumping out at me. They received the song I wrote warmly. I wrote it while trying to find a commonality between Josee, who is shy and clumsy, and I questioned what exactly something that hasn't worn away with time would look like. I'm overjoyed to have been put in charge of a small part of this film."

©2020 Seiko Tanabe/ KADOKAWA/ Josee Project

The music video for Inochi no tabekata (How to eat life) by Eve has been released. Known for his intricately animated music videos, Eve has amassed over 1.7 million followers on YouTube. Inochi no tabekata is from Eve's album Smile which was released in February this year and is still in popular demand.

This ambitious project is the result of Eve's first ever collaboration with animator Mariyasu. The song was even adapted to perfectly synchronise with the video. Like all of Eve's music videos, you just can't miss out on seeing this.

Inochi no Tabekata Music Video


Eve's album Smile is available on a number of streaming services. If you love sophisticated and catchy tunes, Eve's mesmerizing world is waiting for you.

amazarashi To Release Their First Original Full Album in 2 Years

 Japanese rock band amazarashi, which includes Aomori prefecture's Hiromu Akita as lead vocalist, is set to release their new album boycott on March 11, 2020, which will be their first original full album release in two years. They have also dropped a sneak preview of their artist photo. 

 

amazarashi are pushing full steam ahead, constantly producing new and exciting content. Since the release of Chihou Toshi No Memento Mori in December 2017, amazarashi followed up with their first ever live performance at the Nippon Budokan under the concert title Rodoku Enso Jikken Kukan Shin Gengo Chitsujo, subsequently releasing the Dororo anime ending theme song Sayonara Gokko and the music video for their song Miraininarenakatta Anoyoruni, which worked up a sensation for featuring famous actor Ryusei Yokohama among other big names. 

 

The upcoming album will come in three formats including two first press limited editions and one regular edition. Each format contains 14 songs. The two first press editions will also include original video contents, music videos, the live video of their performance that took place at the end of the year and a short story detailing the early years of Hiromu Akita in the form of a special booklet.  

If you are a fan, keep your eyes peeled for more updates.

Information

NEW FULL ALBUM 'boycott'

2020.03.11 Release.

 

First Press Limited Edition A

2CDs+ Blu-ray + Special Edition Package, Short Story

Price: ¥4,800 + Tax 

Catalog Number: AICL-3850〜3853

 

First Press Limited Edition B

2CDs + DVD +Special Edition Package, Short Story

Price:¥4,300 + Tax

 Catalog Number: 3854〜3857

 

Regular Edition

(CD)

Price: ¥3,000 + Tax 

Catalog Number: ICL-3858

 

amazarashi Official web: http://www.amazarashi.com/