Beautiful Sailor Moon T-Shirts Released by UNIQLO's UT Brand
UNIQLO's graphic t-shirt brand UT it collaborating with Sailor Moon to release a collection of t-shirts at UNIQLO stores across Japan and their online store on June 23.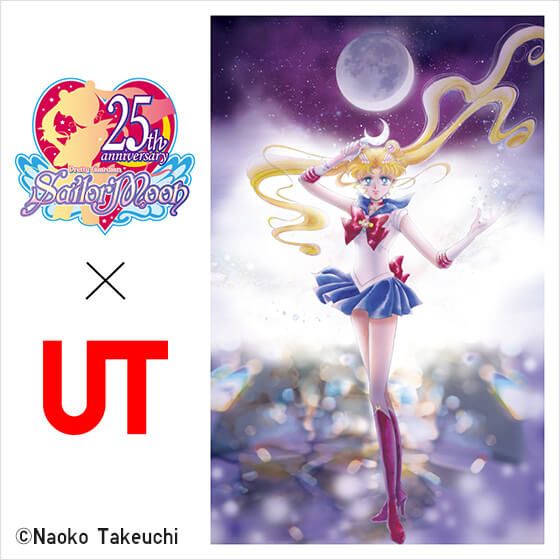 The original Sailor Moon manga series written and illustrated by Naoko Takeuchi was the biggest shojo manga series of the 1990's. It has been translated into 17 languages and the anime series has been made available in over 40 countries. The Sailor Moon 25th Anniversary Project began in 2017 and has brought about new anime series, a musical and more. In July this year, the manga series was released digitally and simultaneously worldwide for the first time.
To celebrate and help promote the digital distribution of the manga series, the t-shirt collection was made in collaboration with Naoko Takeuchi herself. The designs are enough to make the hearts of fans out there throb.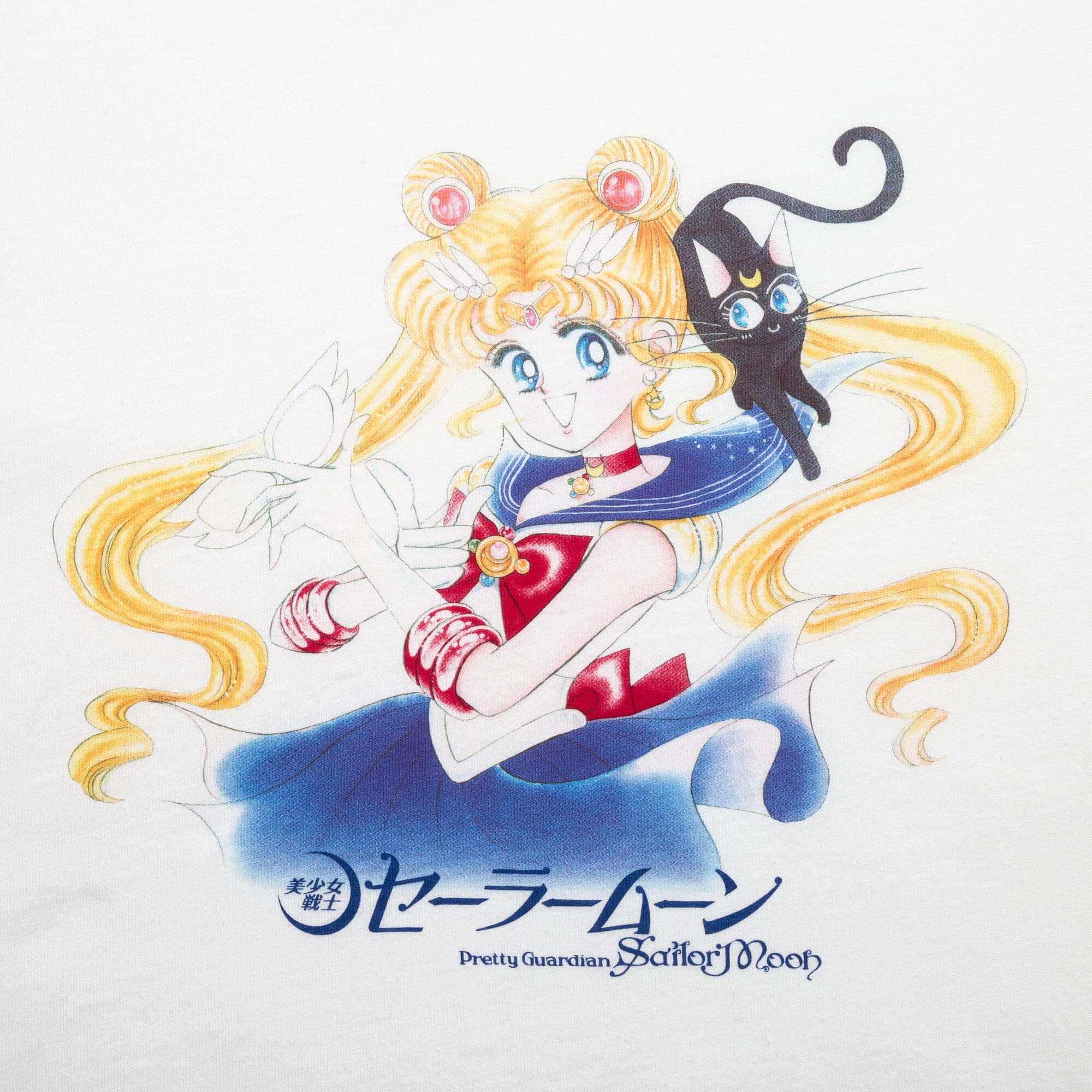 This design features Sailor Moon's iconic pose when she declares, "In the name of the moon, I'll punish you!"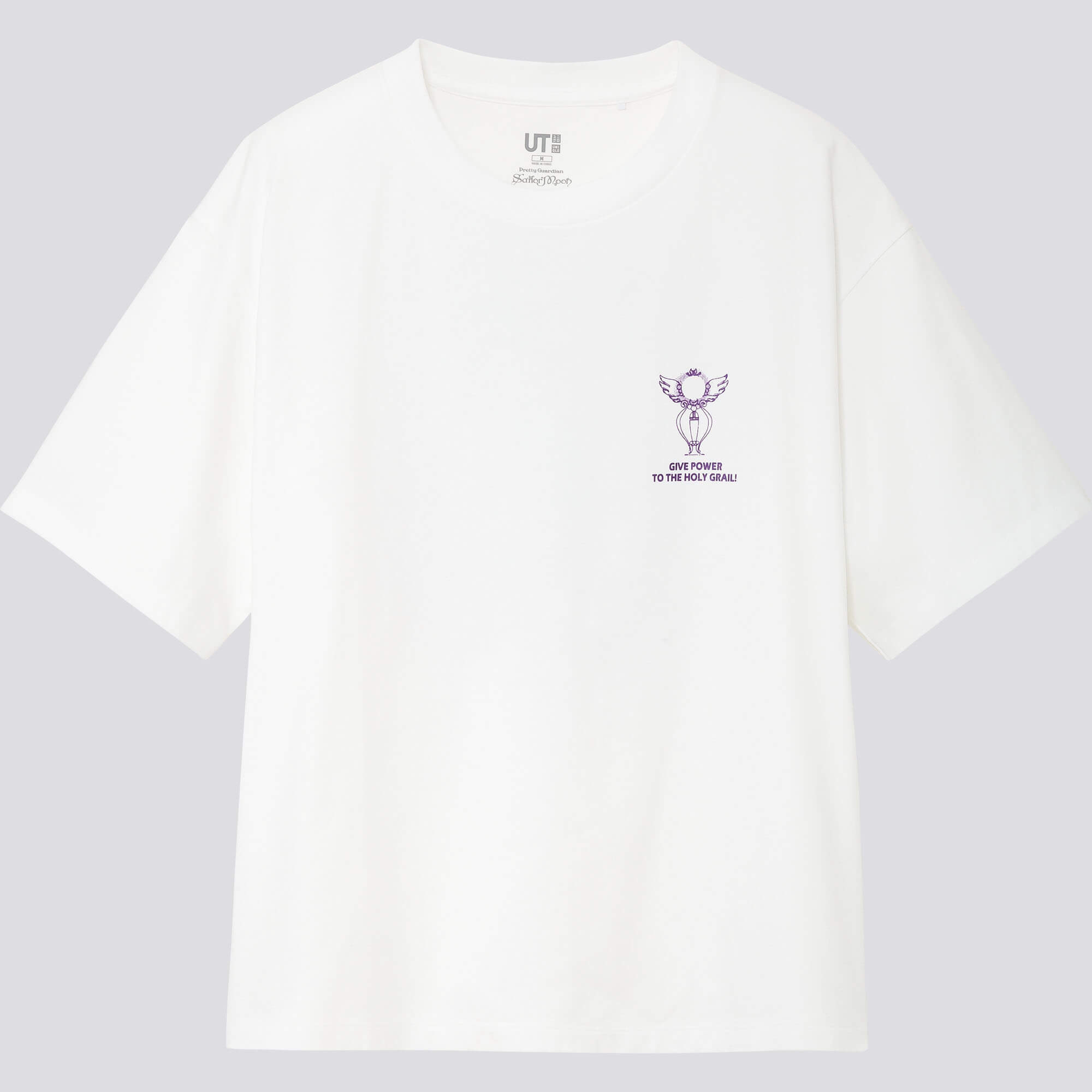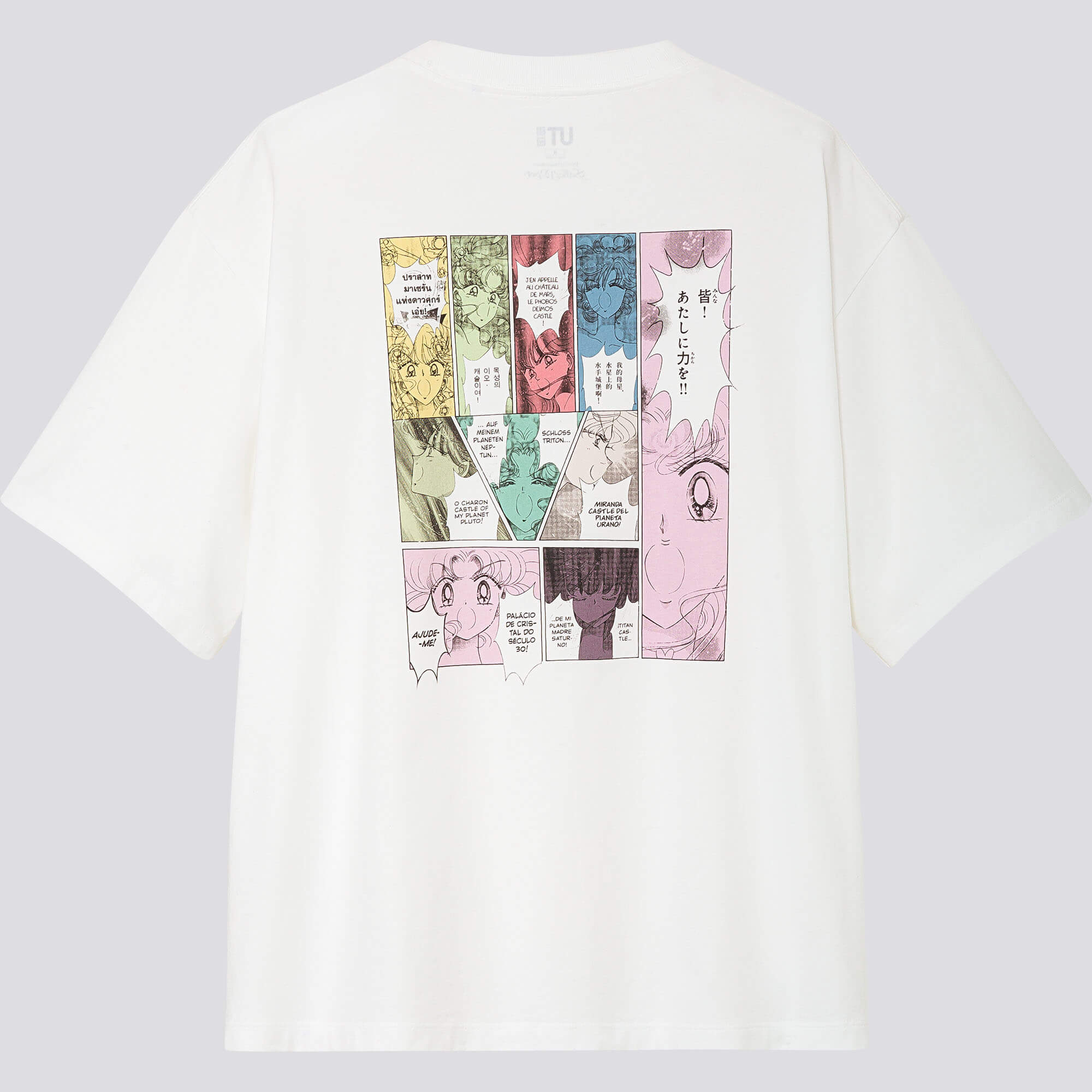 This design showcases the classic scene when the Sailors send in their power to the Holy Grail. The dialogue has been translated into 10 languages in celebration of the international digital distribution of the manga.
The front of this t-shirt features the series logo while the back has the Sailors and Luna each with their respective colours.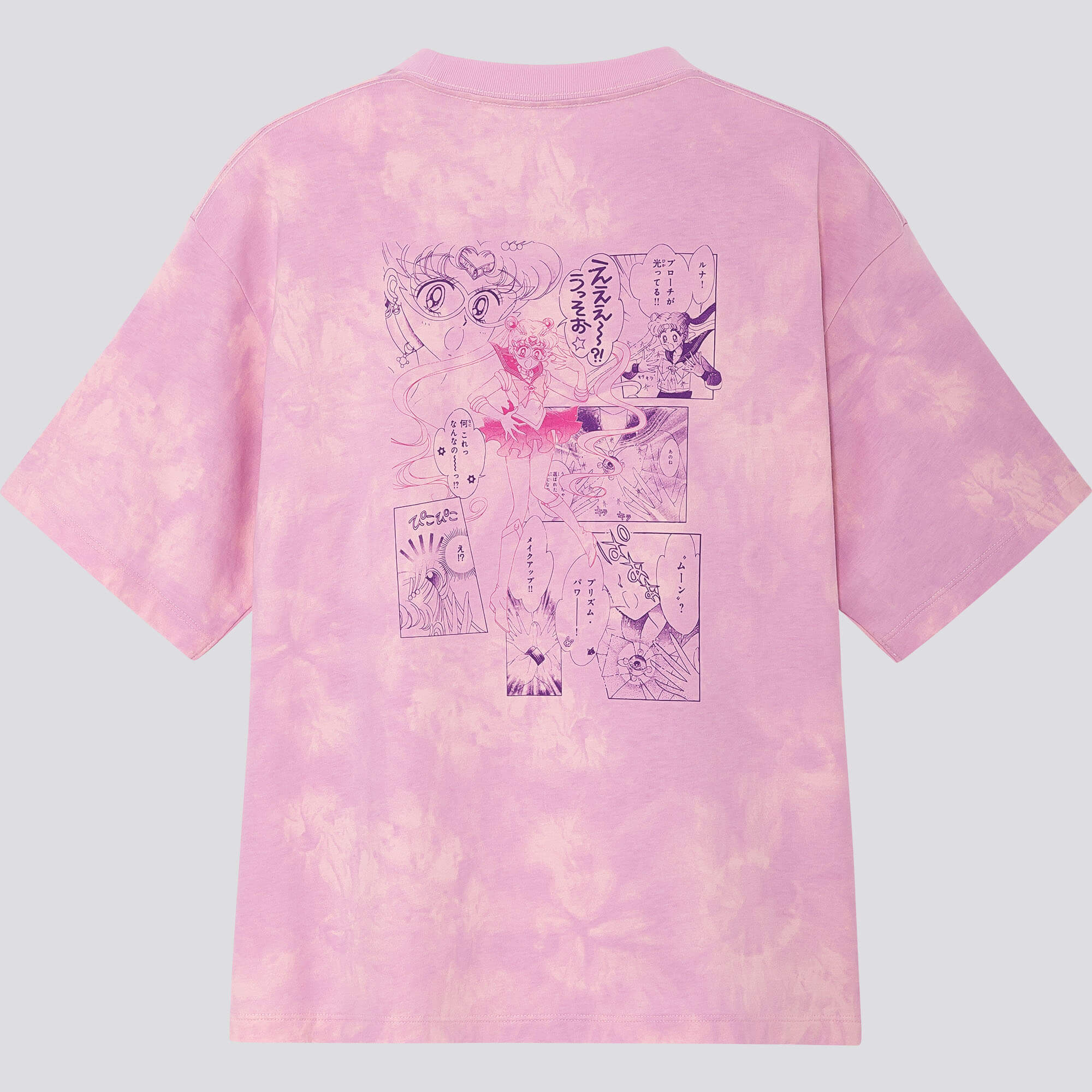 The back of this t-shirt features Sailor Moon's birthday scene. It comes with trendy tie-dye colouring.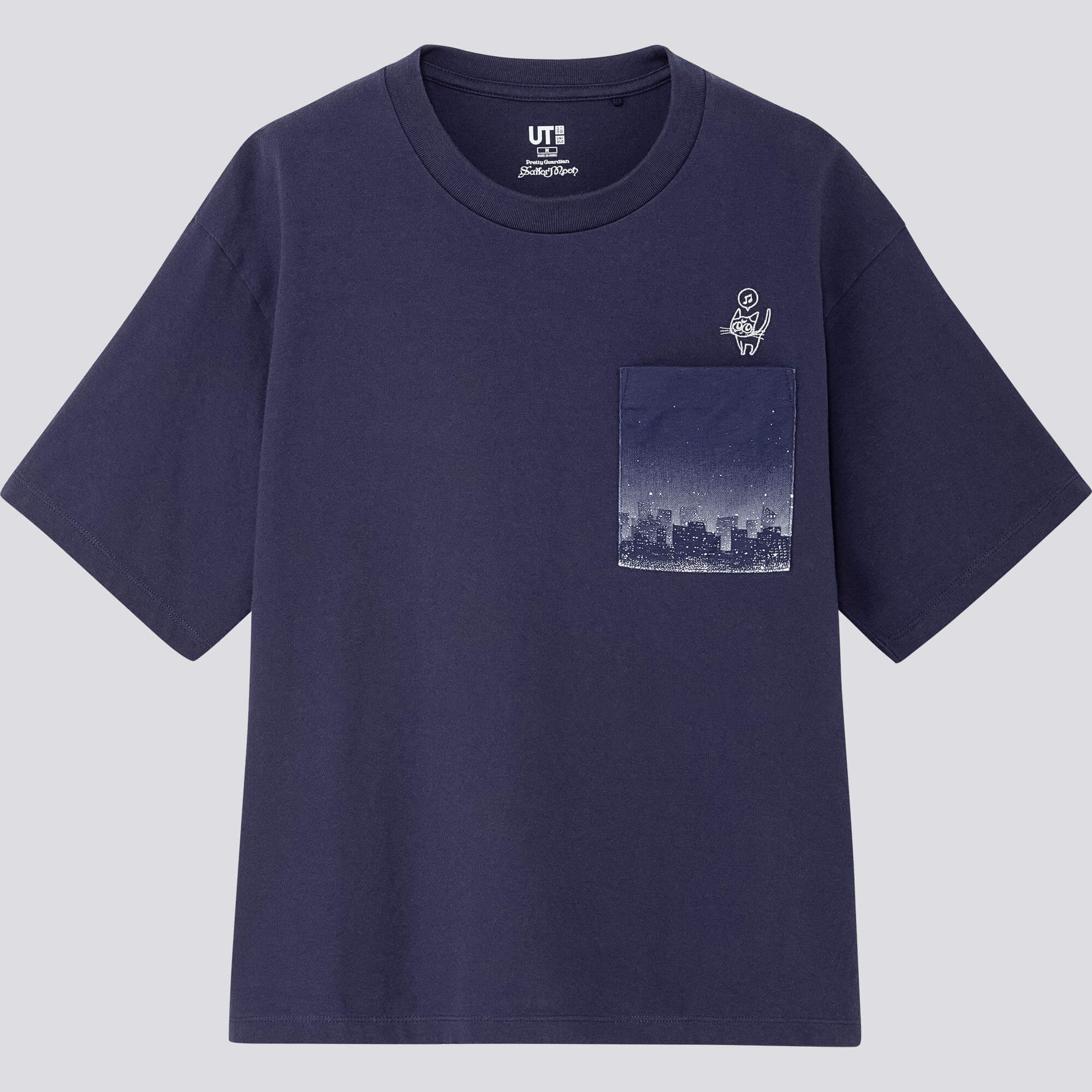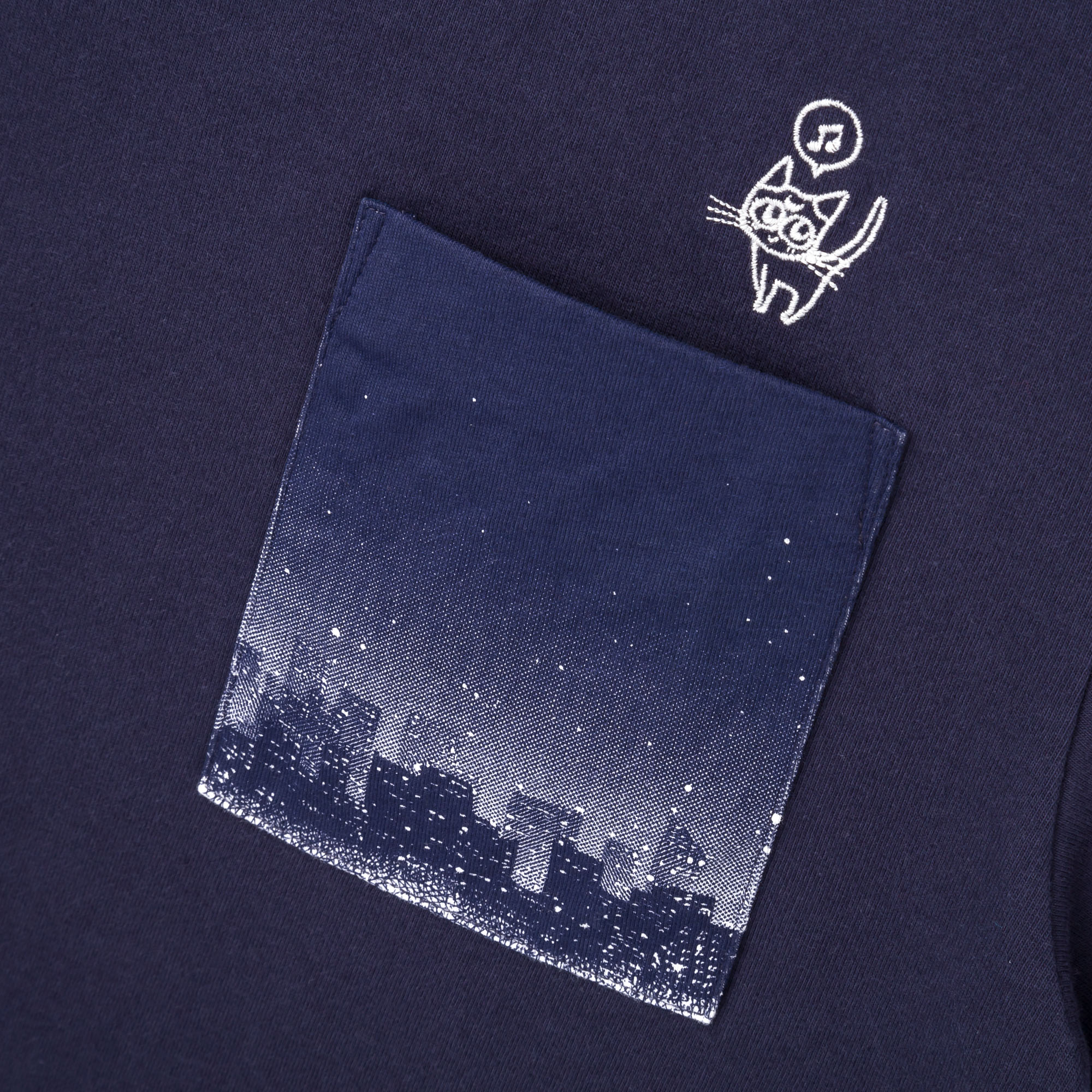 This final design has a pocket with a picturesque scene of Azabu-Jūban, a district in Tokyo where the Protagonists live. There is also a cute embroidering of Luna above it.
From longtime readers to more recent fans, this is a collection you're sure to enjoy!
©Naoko Takeuchi
RELATED ENTRIES
UNIQLO U Future Forward Fall/Winter Collection Coming to Stores in September

Created by Artistic Director Christophe Lemaire and his team in Paris, Uniqlo U will soon be releasing its Fall/Winter 2021 collection. The inspiration for the new collection lies in both the present and the future, with simple silhouettes and practical details perfect for daily life. The men's, women's, and children's pieces are made with soft materials and can be layered easily, meant for both relaxing at home and exploring the outdoors. 

Future Forward: An Essential Wardrobe for the Future


The women's styles are elegant while remaining simple and practical, with light knitwear and denim perfect for layering during cooler months. 

Men's fashions are based on classic designs, which have now been made more refined and practical. The outerwear is easy to move in, making it a great fit for those commuting to work. 

Children will love Uniqlo U's new pieces, with loose-fitting designs allowing kids to focus on being free and spontaneous. Each item can be comfortably worn for long periods of time, and won't irritate or constrict even the most active of youngsters. 

Combining the more neutral pieces with the more colorful items will liven up the season! Will you be grabbing any of these new releases? 

Information

2021 Fall/Winter Collection

Release Date: September 17, 2021

*Some products are now on sale in advance.

Where to Buy: Full lineup to be available at 227 UNIQLO stores and online. 

*Some products will be available at all UNIQLO locations in Japan. 

UNIQLO U Special Site: http://www.uniqlo.com/UniqloU

UNIQLO's Global Design Competition UT GRAND PRIX 2022 is Themed on the Peanuts Comics

The UT GRAND PRIX (UTGP) is a design competition that started in 2005. The contest uses the T-shirt as a creative medium and invites everyone to freely express their creativity. This year, the competition is themed on the Peanuts comic strips by Charles M. Schulz which first hit the scene in the US back in 1950, over a hundred years ago.


Create your own Peanuts tee design


Artists are invited to unleash their imagination and bring their own Peanuts creations to life using UNIQLO's UT brand as their canvas. Designs will be judged by the Charles M. Schulz Museum and a team of Charles M. Schulz creative associates.

An internship at the Peanuts studio


The Grand Prize is $20,000 and all winning designs will become products sold in UNIQLO stores worldwide in the summer of 2022. The winners of the top two prizes will be invited to the USA. There will also be an internship opportunity to be a member of the Charles M. Schulz creative associates team.

Sign up to the competition and submit your entry for the chance of your artwork being featured worldwide.

UNIQLO x Tate Modern Launch UNIQLO Tate Play

UNIQLO and British art gallery Tate Modern have signed a three-year global partnership. The two first came together for the UNIQLO Tate Lates event series which began in 2016. This new partnership brings about new free programme of playful activities for families of all ages. This summer, people are invited to transform the floor of the Turbine Hall at Tate Modern into a giant collaborative work of art at UNIQLO Tate Play: Mega Please Draw Freely. Tate will also release a t-shirt collection in collaboration with UNIQLO's UT brand in 2022.




Tadashi Yanai (Fast Retailing Chairman, President and CEO, UNIQLO) | Comment


"UNIQLO is proud to be partnering once again with the world-renowned Tate Modern especially this year, as 2021 is the year we are celebrating the 20th anniversary since launching UNIQLO in the United Kingdom. Our renewed collaboration with Tate Modern is based on a shared philosophy of Made for All, a concept echoed in LifeWear, clothing designed to help make everyone's daily life better, and in giving everyone the opportunity to enjoy art. My hope is for many families to get involved in the UNIQLO Tate Play program."

UNIQLO Tate Play invites everyone of all ages to scribble, doodle, sketch and become part of an unforgettable experience.


UT is UNIQLO's graphic print t-shirt brand which first launched in 2007. 'Wear Your World' is the brand's philosophy. It has collaborated with anime, manga, bands, films, and more, and next year, it is teaming up with Tate Modern in an exclusive collection.

Sailor Moon Eternal Inspired Face Mask Protects and Looks Kawaii

Bandai Namco Group released a new Sailor Moon Eternal themed face mask as part of their 'CHARA-MASK' line for adults on Premium Bandai on June 14.





CHARA-MASK Sailor Moon Eternal | ¥2,200 (Tax Included)

The face mask, based on the Sailor Moon Eternal anime film, was designed in collaboration with Sailor Moon's author Naoko Takeuchi. It's lined with sparkly rhinestones to give it a cute finish.

Bandai's CHARA-MASK series features reusable masks fitted with anti-odour and anti-bacterial filters which can be swapped out. They are also made from comfortable light mesh fabric, can be washed, and worn for long periods of time. They are sized at 100mm in width and 130mm in height.

©︎ 武内直子・PNP/劇場版「美少女戦士セーラームーンEternal」製作委員会

Information

CHARA-MASK – Sailor Moon Eternal

Released: June 14, 2021 (Available while supplies last)

Delivery: October 2021

YOASOBI x UNIQLO UT T-Shirt Collab Collection Releasing This July

UNIQLO's UT collection is a line of tees created in collaboration with other brands, anime, shows, and more. On July 2, UNIQLO is teaming up with the Japanese music duo YOASOBI to release an exclusive new collection.

YOASOBI, which is comprised of Ayase and ikura, made their debut in 2020 with their hit song Yoru ni Kakeru. Since then, their music has continued to top charts in JApan.

The collection is a fusion of fashion and music in women's and kids designs featuring stills taken from seven of the duo's iconic music videos including Yoru ni Kakeru, Halzion, Tabun, Gunjo, Haruka, Encore, and their new track Sangenshoku.

The Line-Up

Women's Tees | 7 Designs | ¥1,500

Kids Tees | 5 Designs | ¥990

To promote the collaboration, YOASOBI will also hold a free YouTube livestream on July 4 2021 at 6pm (JST). The online event is called "SING YOUR WORLD" and will see them perform live.

©藍にいな ©ラビットマシーン ©すばこ舎・山中琴美・村山辰徳・細矢祐輔 ©南條沙歩 ©しなの ©牧野惇
©古塔つみ ©むつき潤
©伊豆見香苗・すばこ舎・山中琴美・村山辰徳・細矢祐輔 ©文・すばこ舎・山中琴美・村山辰徳・細矢祐輔

Jujutsu Kaisen x UNIQLO T-Shirt Collection Announced

UNIQLO are set to collaborate with Jujutsu Kaisen for the first time ever in a new t-shirt collection from their UT brand on June 4. The Jujutsu Kaisen manga series written and illustrated by Gege Akutami has sold over 45 million copies, making it one of the best-selling series of all time.

The Line-Up

Men's T-Shirts (7 Designs)

Kids T-Shirts (4 Designs) 

This first collection features iconic scenes and lines taken from the main characters of the manga series. The line-up is a must-grab for fans looking to express their love of the series, which saw the first season of its anime adaptation conclude in March. A second collection is planned for release.

©芥見下々 / 集英社

Paul & Joe x UNIQLO to Launch UT Collection

UNIQLO has announced the worldwide release of its new "Paul & Joe UT Collection" which will hit the brand's site on March 26. The line-up features a variety of t-shirts with a fun and colourful springtime feel to them.

The Line-Up

Women's T-Shirts (2 Designs – 9 Colours) ¥1,500 | Blouses (1 Design – 3 Colours) ¥2,990

 Women's Skirts (1 Design – 4 Colours) ¥2,990 | One Piece (1 Design – 3 Colours) ¥4,990 | Scarfs (1 Design – 4 Colours) ¥990 | Bag (1 Design – 3 Colours) ¥1,500

Girls T-Shirts (2 Designs – 6 Colours) ¥990 | Girls One Piece (1 Design – 4 Colours) ¥2,990 | Baby T-Shirts (1 Design – 4 Colours) ¥990 | Baby Leggings (1 Design – 3 Colours) ¥790

Freebies

Hairbands

Customers who buy two or more of the items in this collection will receive a free hairband. These are limited in stock so are first-come, first-served. Additionally, those who use the gift service will have their items wrapped in a special gift sleeve case.

The collection features motifs that are symbolic of the Paul & Joe brand, such as chrysanthemums, and lilies, which are believed to bring happiness, in pastel colours. It also features cats, another iconic motif of the brand. The line-up includes all the wardrobe essentials such as t-shirts, dresses, blouses, scarfs, and bags for women, girls, and babies.

ALL PAUL & JOE PRINTS ARE COPYRIGHTED

UNIQLO x Haruki Murakami T-Shirt Collection Features Novelist's Book Motifs

UNIQLO is collaborating its T-shirt brand UT with the internationally-acclaimed Japanese writer Haruki Murakami to release a collection of T's featuring motifs inspired by the novelist's books and radio program. The collection will first release in Japan on March 8 and subsequently worldwide on March 15.

The collection features nods to some of Murakami's most acclaimed works including Pinball, 1973; Norwegian Wood, Dance Dance Dance; Sputnik Sweetheart; Kafka on the Shore; and 1Q84.


Sailor Moon Eternal Anime Film Promoted With Luna and Artemis Cheesecakes

Neko Neko Cheesecake, a bakery chain in Japan which cooks up cute desserts and pastries shaped like cats, is promoting the release of the two-part anime film Sailor Moon Eternal with two cheesecakes reminiscent of Luna and Artemis. The cakes will be sold from February 11 to March 25.

Sailor Moon Nyan Cheesecake (Mango) | ¥1,380 (Before Tax)

Sailor Moon Nyan Cheesecake (Strawberry) | ¥1,380 (Before Tax)

The cakes arrive in fruity mango and strawberry flavours, available both in-store at Neko Neko Cheesecake branches and via the online store All Hearts Mall in Japan. Both are also safely wrapped up and packaged in a cute box featuring a sailor uniform before being placed in a bag that has Luna and Artemis huddled together and sat atop a crescent moon.

The first film in the Sailor Moon Eternal series was released on January 8, 2021, and the second on February 11, 2021.

©武内直子・PNP/劇場版「美少女戦士セーラームーンEternal」製作委員会

Sailor Moon Eternal's Second Anime Film Promoted With Luna Shaped Bread

Japanese bakery Neko Neko Shokupan is promoting the release of the second in the two-part anime film series Sailor Moon Eternal by baking up a bread inspired by everyone's favourite feline: Luna. The bread will be sold from February 11 to March 25.

Neko Neko Shokupan Luna Bread w/ Chocolate Pen | ¥1,200 (Before Tax)

The bread is made of pastry laced with black cocoa powder. Luna's ears are strawberry flavoured and she  of course has her iconic crescent moon atop her forehead. She arrives safely packaged in a cube-shaped box decorated in night sky stars and the moon. This box is placed in an eye-catching bag with little Sailor Moon details that are sure to be familiar to any fan, including Luna herself as well as Artemis.

The bread is available in-store at Neko Neko Shokupan branches and via the online store All Hearts Mall in Japan

The first film in the Sailor Moon Eternal series was released on January 8, 2021, and the second on February 11, 2021.

©武内直子・PNP/劇場版「美少女戦士セーラームーンEternal」製作委員会

UNIQLO's Andy Warhol x Kosuke Kawamura Collection Launches This February

UNIQLO is set to release its new "Andy Warhol x Kosuke Kawamura" collection as part of its T-shirt series UT worldwide on February 8, 2021.

Men's

Kids

©/®/™ The Andy Warhol Foundation for the Visual Arts, Inc.
©Kosuke Kawamura

Trademarks Licensed By Campbell Soup Company. All Rights Reserved.

Marilyn Monroe™; Rights of Publicity and Persona Rights: The Estate of Marilyn Monroe, LLC.

The special collection sees the iconic artwork of the legendary American visual artist Andy Warhol redesigned by Japanese artist Kosuke Kawamura, who is greatly influenced by the pop art mastermind.

Uniqlo U, the brand created by Artistic Director Christophe Lemaire and his team in Paris, is giving us the warm welcome of its Spring/Summer 2021 collection which is set to drop first in Japan on January 22, 2021 and globally on January 28, 2021. The line-up features a fitting silhouette comfortable for the warmer seasons and focuses on simple and comfy threads perfect for today's modern lifestyle. The items come in earth tones that serve us season-changing vibes. This 10th season of Uniqlo U also welcomes a kids line-up to the collection.

The women's collection features light and airy items made from viscose and cotton-polyester blends as well as 3D knits to give that refreshing summery feel. The sheer shirt comes in men's stripes while the regular fit jeans have been updated with a straight silhouette. The shiny rayon tunic and dress present fluidity and soft colors while the twill skirt will come in an A-line silhouette. Coats have been cut shorter for those who are active.

The new kid's collection added to Uniqlo U features all the classic one pieces, T-shirts, and short pants made into children's sizes so that they too can enjoy the thrills of dressing well in comfortable, sophisticated styles.

Don't miss the Uniqlo U Spring/Summer 2021 Collection.