Tokyo Station Top Souvenir and Bento Rankings 2019
Tokyo Station is a hive of thriving shops and restaurants. If you are wondering where to start, exit the ticket barriers and head to GRANSTA Marunouchi to discover a new world of bento lunches, souvenir gifts and much more. Still stuck on where to go? Lucky for you, GRANSTA Marunouchi shoppers have voted for their favourite bento meals, sweet souvenirs and general souvenirs. We have summarised the top three winners of each category.
A total of 69 shops have risen to the challenge, submitting a total of 73 of their top items. This year, a total of 4,500 voters took part in the survey, which is 2,000 more than last year. There were 10 winners in each of the three categories of Bento Meals, Sweet Souvenirs, and General Souvenirs. Today, we are presenting you with the top three of each category. (The prices below are the prices after tax has been applied)
▶︎Bento Meals Category
1st place: Asakusa Imahan Sukiyaki (Tokyo-limited)
Asakusa Imahan was founded in the 28th year of the Meiji era (1895) and still serves delicious traditional Japanese food. The Sukiyaki Bento is filled with a range of nutritious vegetables and luxurious Japanese Black wagyu beef, which is a shop specialty. Enjoy the wonderful sukiyaki flavouring of the vegetables and meat. 
Price: ¥1,450 Shop: Asakusa Imahan (浅草今半)
2nd place: Salted Salmon Roe and Salmon Belly Bento 
*Limit of 150 sold per day.
Price: ¥1,280 Shop: Ekibenya Matsuri (駅弁屋 祭 )
Salmon belly flavoured with natural fat is fried and topped with salmon roe coated in a soy sauce dressing. This exquisite bento is full of flavours that go well together.
3rd place: Shoro Sando
*Limit of 200 sold per day 
Price: ¥648 Shop: Tsukiji Shoro (つきぢ松露 )
The faintly sweet flavour of the tamagoyaki seasoned and flavoured egg is the perfect match with the mayonaise.
▶︎ Sweet Souvenirs Top 3 
1st place: Maple Pie Sandwich Biscuit (Tokyo Station-limited)
Price: ¥1,944 (box of 8) Shop: The Maple Mania  
Maple cream is combined with maple sugar and sandwiched between two delicious and crispy pie crusts. The box takes on the appearance of a red brick, making it the perfect Tokyo Station souvenir. 
2nd place: Tokyo chocolate Sablé (Tokyo Station-limited)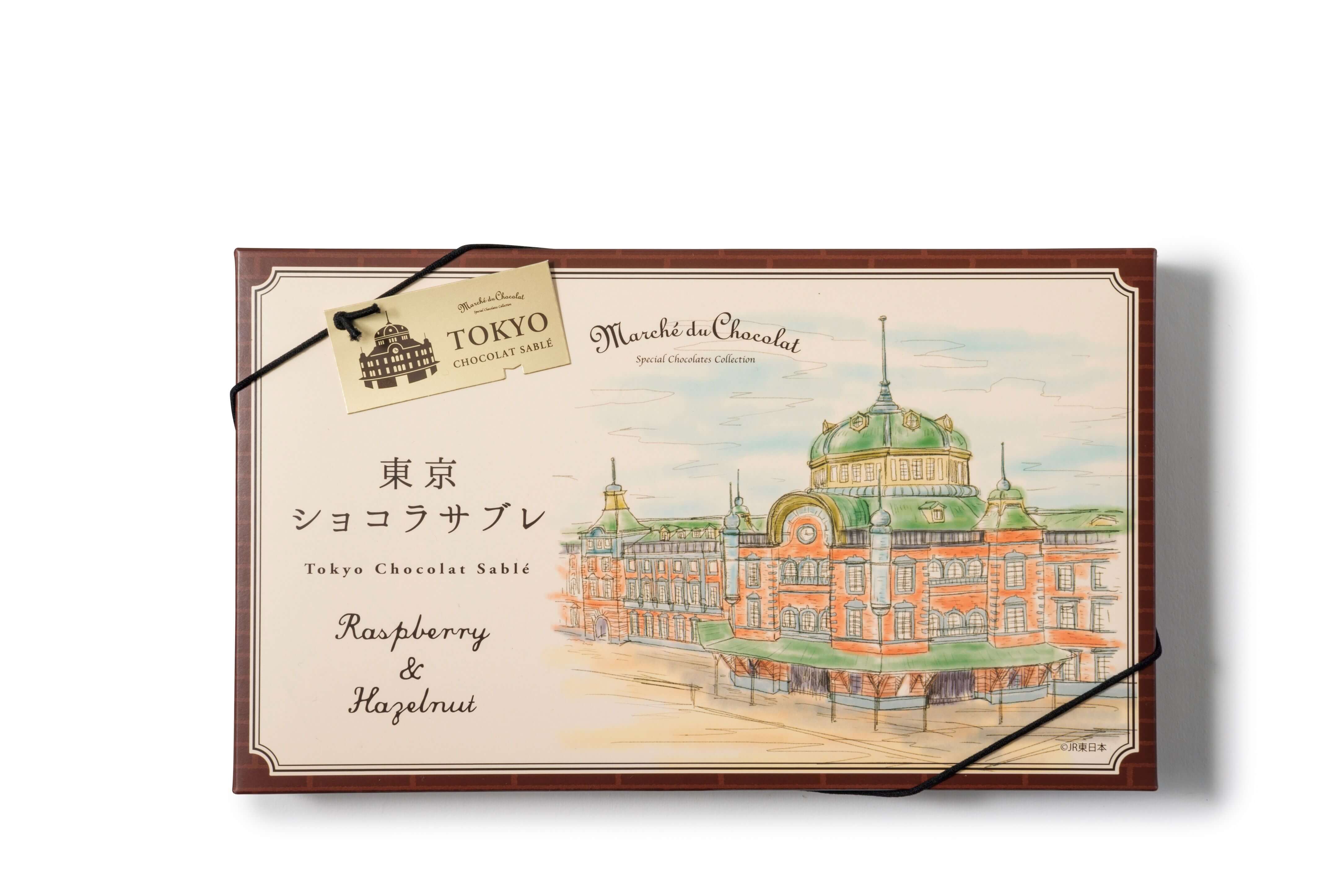 Price: ¥1,080 (box of 12) Shop: Marché du Chocolat 
The packaging features a beautiful illustration of Tokyo Station. There are two chocolate sablé flavours: raspberry and hazelnut.
3rd place: My Captain Cheese Set (Tokyo Station-limited)
Price: ¥1,080 (box of 8 packets)  Shop: MY CAPTAIN CHEESE TOKYO 
Although having just opened in April 2019, this shop quickly made the rankings. From the outer packaging to the flavour, the efforts put into the making of this souvenir are clear. This brand new sweet cheese-flavoured treat is a new GRANSTA-limited souvenir.
▶︎ General Souvenirs
1st place: Karuizawa Royal Blend
Limit of 30 made per day 
Price: ¥1,122 (whole loaf)/ ¥ 561 (half loaf) Shop: BOULANGERIE ASANOYA 
The recipe used to bake this bread was deeply loved by the Kazoku; the rich and noble family class that existed during the Showa Era of Japan. This thick and fluffy loaf is made with lots of fresh cream for a rich flavour.
2nd place: Suica Penguin Mamegui Wrapping Cloth and Suica Baumkuchen cake (Tokyo Station-limited)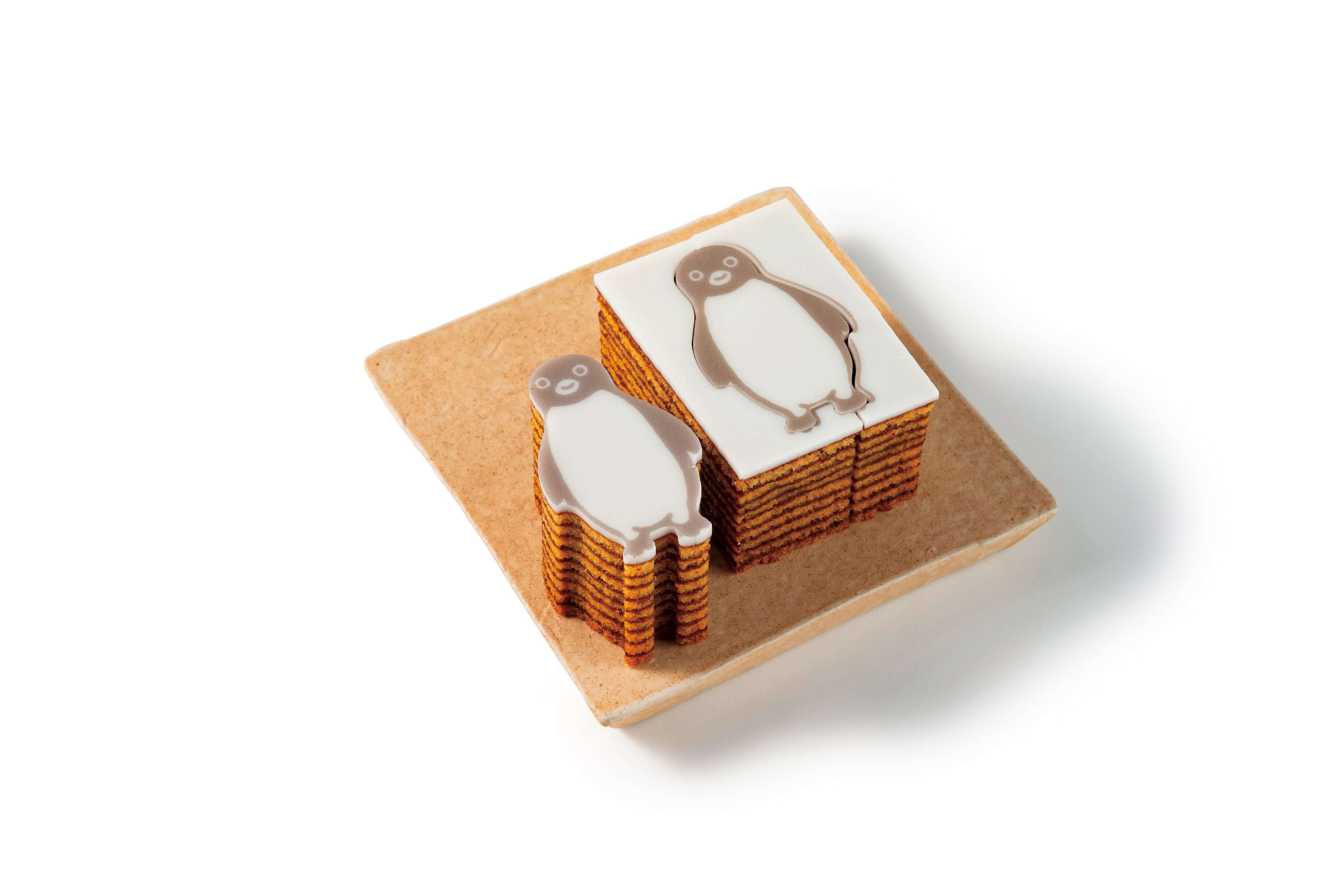 Prices: Mamegui Wrapping Cloth: ¥648/ Baumkuchen: ¥ 540  Shop: Mamegui (まめぐい)
The Suica penguin, who is the mascot on the Suica smart travel card, is printed on this round Baumkuchen cake. Wrap it in the hankerchief-sized tenugui cloth and it will be the perfect petit present for your friend.  
3rd place: Lemon and Shiikuwasha Lemon Vinegar (Tokyo Station-limited)
Price: ¥1,728 (250ml) Shop: Nomusu Ekisupuresu Tokyo (飲む酢エキスプレ・ス・東京)
This dessert vinegar has a refreshing lemon flavour. The slight bitterness of the Shiikuwasha vinegar makes it a wonderful dessert flavour. 
If you are overwhelmed by the vast selection of bento lunches or souvenirs, referring to these rankings is a safe option. Have fun shopping at Tokyo Station!
RECOMMENDED ENTRIES
Most Popular Sweets & Chocolate Sold at Tokyo Station

Summer is here, and if you're travelling around Japan, chances are you'll be using Tokyo Station station at some point.

We recently covered 6 must-buy souvenirs at Tokyo Station. Today we'll be looking at the most popular Japanese and western sweets you can pick up there as ranked by sales.

Western Sweets & Snacks

1st Place: Maple Butter Cookie (Contains 18) – ¥1,900 (Tax Included) / Sold @ The Maple Mania

These cookies are made from maple sugar and fermented butter and baked with dark chocolate in the middle to make a crunchy cookie sandwich. They have been the most popular treat since they were released♡

2nd Place: Tokyo Station Waffles (10 Included) – ¥1,300 (Tax Included) / Sold @ R.L waffle cake

A flagship product of R.L. Waffle Cake, their fluffy waffles contain cream and fruit. These Tokyo Station exclusives have been improved this year and are now made with bamboo charcoal. This set of 10 plain waffles are available for a limited time only.

3rd Place: Tokyo Gianduja Chocolate Pie (Contains 8) – ¥1,080 (Tax Included) / Sold @ Caffarel

Chocoholics are going to love Caffarel's chocolate pies which are made lusciously with their gianduja chocolate. The pies enjoy repeat purchases from people who enjoy the crunchy outside of the pie and rich chocolate centre. They are enjoyed by people of all ages.

4th Place: Tokyo Kaminariya (Contains 8) – ¥1,062 (Tax Included) / Sold @ Tokyo Kaminariya

Tokyo Kaminariya is known for its sweet cone puffs which topped with fluffy cream, nuts and sesame seed bean paste. They are shaped like the god of thunder's horn and are cat tongue biscuits containing fragrant rice flour.

5th Place: Tokyo Station Assorted Cookies (Contains 20) – ¥1,965 (Tax Included) / Sold @ Tokyo Milk Cheese

This cookie assortment features the classic Salt & Camembert and Honey & Gorgonzola flavours. A perfect souvenir from Tokyo with its cute packaging!

Japanese Sweets & Snacks

1st Place: Kinpira Gobo (1 Bag) – ¥350 (Tax Included) / Sold @ Nishikihonrin

This crispy snack retains the original flavour of the ingredients and is made using 100% domestic wheat flour. It contains great burdock and spicy finely chopped vegetable flavours. It's a perfect little treat to yourself or someone you know and is a hit with foreign customers!

2nd Place: Mame Daifuku: ¥206 (Tax Included) / Sold @ Ginza Kanra

A hallmark product of Ginza Kanra, these soft daifuku contain whole adzuki beans grown by contracted farmers. Their simple flavour has transcended generations and is a beloved traditional Japanese dessert with all ages.

3rd Place: Panda no Tabi (Contains 5) – ¥1,080 (Tax Included) / Sold @ Keishindo

Keishindo's senbei shrimp rice cookies have various designs on them including cute pandas as well as famous sites in Tokyo such as Tokyo Tower and Kaminarimon. Exclusive to Tokyo Station, these are a fun and delicious choice.

4th Place: Wasanbon (Contains 9) – ¥756 (Tax Included) / Sold @ Kurio Shoten Gransta

Wasanbon is a type of traditional Japanese sugar. This product is made with traditional molasses which has been used since the store first opened. Using high quality sugar, Kurio Shoten has created a sweet and simple delicious snack.

5th Place: edocco Nami Ningyo Yaki – ¥1,080 (Tax Included) / Sold @ Hattendo & edocco

Ningyo yaki are little baked doll cakes, and these ones have a "raw" texture to them which is both moist and chewy, a texture enjoyed by Japanese people.

Did you enjoy this list? Be sure you get to try all the sweets and snacks you can in Japan and share them as souvenirs when you travel back home!

Six Recommended Souvenirs You Can Buy At Tokyo Station

It is already summer! As people return to their families in the countryside or embark on a special trip with friends, Tokyo station is just a thriving hive of busy bees. That is why today we will be introducing you to a variety of general souvenirs that you can buy at Tokyo Station and take to your friends and family. 

Souvenirs for Visitors to Japan

Tokyo Station Hand Towel (SHARED TOKYO): ¥1,404 (after tax )    ※ GRANSTA-limited 

This hand towel is decorated with classic illustrations of Tokyo Station's reliefs and clematis flowers. The flowers portray the message: "happiness of travellers"

Furoshiki Patchin (SHARED TOKYO ) 1 set: ¥2,484 (after tax) 

This is a beautiful shaped piece of wood with four holes. When you wrap your bento lunch inside a cloth, this piece of wood comes in handy when tying the corners of the cloth together. In moments, you can turn a normal piece of cloth into a useful bag. When you are going on a trip and have lots of luggage, this will come in very handy. 

Character-themed Souvenirs

Suica Penguin O-mikuji Fortunes (TRAINIART TOKYO): ¥594 each (after tax)

Perhaps you are familiar with the Suica card, which is a form of rechargeable contactless card used to pay for train fares in Japan. For fans of the adorable Suica Penguin, which is the mascot of the card, this gift is a must. Peel off the sticker on the bottom and a red string will be revealed. Pull the string and your fortune will be revealed to you!

Unusual Souvenirs

Stained Glass-Style Bookmark (Neue ): ¥1,188 (after tax) 

How about a luxurious stained glass-style book mark? This would make the perfect gift for any bookworm. Just having this would make you excited to get reading.

Bullet Train Souvenirs 

TOKYO STATION SOCKS (Happy Socks): ¥972 (children )/¥ 1,620 (prices after tax ) ※GRANSTA-limited 

The pop-coloured socks are perfect for pumping energy through any child's feet! There are also socks for adults which come in more mature colours which are easier to colour coordinate. These socks are easy to put on and are a great way to add a touch of cuteness to your look. 

Electric Pen: E6 Series Super Komachi Shinkansen /Electric Car Pen E5 Hayabusa (Neue): ¥648 (after tax)

 Tip the pen and the bullet train will zip to Tokyo Marunouchi Station. There's no doubt that train fans and children would love to get this present. 

We hope this article helps you choose a souvenir on your next visit to Tokyo station.

Information

Tokyo Station City Official Website: 

Tokyo Souvenirs Galore at Tokyo Station's New Gift Kiosk

Tourists and travellers using Tokyo Station this summer will be excited to hear that the all-new Gift Kiosk Tokyo souvenir shop will open at the Tokyo Station Shinkansen Yaesu Central Exit on August 7.

Gift Kiosk Tokyo's shelves are packed full of gifts and souvenirs aimed at travellers using the Shinkansen. This includes bundles of delicious sweets and desserts such as raw mooncake by Nakamuraya, Tokyo Souvenir Chocolate which comes in packaging featuring Tokyo's many iconic sites, and lots more.

Tokyo Chocolate Tokyo Souvenir :  ¥756 (Tax Included) 

The Tokyo Souvenir Chocolates are exclusive to Gift Kiosk and are a delicious retro-modern fusion combining 6 different chocolates and sweets made with traditional Japanese ingredients, offering an irresistible taste the likes of which you have never tried..

Nakamuraya's Raw Mooncake: Set of 5 – ¥756 (Tax Included) / Set of 8 – ¥1,188 (Tax Included)

Nakamuraya's chewy raw mooncake is made using traditional Japanese wagashi confection baking methods and is filled with sumptuous red bean paste. The paste is a blend of rich adzuki beans from Hokkaido and black sesame paste which has a strong flavour when combined with the beans. This is the first time it has been sold at Tokyo Station so all sweet tooths' eyes will be on this one.

As well as sweet treats, the store is full of drinks, bento boxes, sandwiches and other sundries. If you're passing through Tokyo Station, particularly if you're heading to another part of Japan using the Shinkansen, then be sure to stop by Gift Kiosk Tokyo.

Information

Gift Kiosk Tokyo

Business Hours: 6:30-22:30

*Photos are for illustrative purposes only

*Please be aware that items are subject to selling out

Official Website: https://www.kiosk.co.jp

Tokyo Station's Pokémon Store & Tokyo Gourmet Zone Announce Collaborative Event

Tokyo Gourmet Zone in Tokyo Station's First Avenue shopping complex turned 1 year old on June 28. To celebrate its 1st anniversary, the station's Pokémon Store located along Tokyo Character Street is teaming up with Tokyo Gourmet Zone to host a Pokémon-themed event where you can meet Pikachu, get your hands on original merchandise, and more.

From July 13th to 15th at 11:00-15:00, if you order a soft drink or dessert at participating restaurants in Tokyo Gourmet Zone you can receive the above-pictured 1st anniversary lunch mat with a Pikachu design. These are limited to 1,000 per day on a first-come, first-served basis.

You can also get a photo with Pikachu on the same three days. Your photo will be printed with an original photo frame.

Over at the photo spot, you can get your photo taken next to 278 Pokémon plush toys. This is running right now until September 1 and includes Pokémon No. 001-251 in the Pokédex and all 28 forms of Unown.

Several restaurants at Tokyo Gourmet Zone are also serving special meals in celebration of the 1st anniversary. These are available now until July 31.

Head to Tokyo Gourmet Zone and help Pikachu in celebrating their first year!

©2019 Pokemon. ©1995-2019 Nintendo/Creatures Inc./GAME FREAK inc.

Pokémon, ポケットモンスター and ポケモン are registered trademarks of Nintendo, Creatures and Game Freak.

Information

Tokyo Gourmet Zone 1st Anniversary x Pokémon Tokyo Station

Running: June 28 – September 1, 2019

Location: Tokyo Station First Avenue Floor 2F (Tokyo Station Yaesu North Exit Floor 2F)

Official 1st Anniversary Website:  https://www.tokyoeki-1bangai.co.jp/tokyogourmetzone1st/

Photo With Pikachu Event

Running: July 13 – 15, 2019

Slots: ①11:00 / ②13:00 / ③15:00 / ④17:00 (30 minutes each)

Participation: Free
RELATED ENTRIES
Little Twin Stars 45th Anniversary Celebrated at Tokyo Tower

To celebrate the 45th anniversary of Sanrio's popular characters Kiki & Lala, also known as the Little Twin Stars, Tokyo Tower is now hosting an event called "Twinkle color miracle☆" which began on July 1.

A special projection mapping display called "TOKYO TOWER CITY LIGHT FANTASIA ~Twinkle color miracle☆~" by NAKED, INC. is being shown on the second floor main deck of Tokyo Tower. This three-minute video covers the entire 30-meter long north window of the tower, showing a cluster of fireworks, the ocean, Tanabata, and other designs featuring Kiki & Lala's iconic pastel colouring. The video can be enjoyed with the gorgeous Tokyo nightscape in the background from the window.

TOKYO TOWER CITY LIGHT FANTASIA ~Twinkle color miracle☆~

Schedule
Dates: July 1, 2020 – July 31, 2020 / Time: 19:30-22:50
Dates: August 1, 2020 – August 26, 2020 / Time: 19:30-22:50
Dates: August 27, 2020 – September 22, 2020 / Time: 18:30-22:50
Location: Tokyo Tower Main Deck (150cm) Floor 2F, North Side
Price: Adults ¥1,200 / High School Students ¥1,000 / Children (Elementary & Junior High School Students) ¥700 / Aged 4+ Years ¥500

Tokyo Tower's first floor cafe "Cafe La Tour" is also serving some exclusive Little Twin Stars menu items, like ice cream and drinks. If you order one of the Kiki & Lala drinks, you'll get one of the above-pictured coasters which feature the various Little Twin Stars designs from over the years.

Cafe La Tour x Kiki & Lala Collaboration
Running: July 1, 2020 – September 30, 2020
Time: 10:00-22:00 (Last Orders 21:30)
Location: Tokyo Tower Main Deck (150cm) Floor 1F

Information

Tokyo Tower x Little Twin Stars 〜Twinkle color miracle☆〜
Running: July 1, 2020 – September 30, 2020
Location: Tokyo Tower

Tokyo Tower Official Website: https://www.tokyotower.co.jp

Summer 2020 Parfait Fair Begins at Shiseido Parlour in Tokyo

Shiseido Parlour began its annual "Midsummer Parfait Fair" at its Ginza, Tokyo branch on Wednesday which will run until August 30 and be divided into two different slots serving different parfaits. The cafe is serving up a selection of parfaits made from ice cream and local seasonal fruits under the trust that the chefs and farmers have built over the years.

2020 Midsummer Parfait Fair: Slot ① July 1, 2020 – July 31, 2020


Furano, Hokkaido – Furano Melon Parfait: ¥2,100 (Tax Included)

This parfait is made using Furamon melon which is grown in Hokkaido's city of Furano between the mountains where there is a major temperature difference. The melon is ripened after being harvested and so make it nice and soft, giving a sweet and juicy flavour and fragrance.

Sakai Nouen, Wakayama – Arakawa Peach Parfait: ¥2,300 (Tax Included)

The "Arakawa" peach is a brand of peach grown in Wakayama Precture. The peaches are grown until their nearly completely ripe while in the tree, giving them a soft texture. Inside the sweet flavour is a sour kick, both of which explode with the juiciness of the peach in the parfait.

Yaeyama Islands, Okinawa – Apple Mango Parfait: ¥2,700 (Tax Included)

The "apple mango" is a type of mango grown in the hot climate of Okinawa. The mango has a super soft, melt-in-the-mouth texture and a sour tinge which elevates its rich sweetness.

Hatake Kobo, Nagano Prefecture – Koihime Strawberry Parfait: ¥2,000 (Tax Included)

The "koihime" is a type of summer strawberry grown in-house by Shiseido Parlour. The strawberries get plenty of water, air, and sunlight so they grow into red jewels packed full of sweetness.

The second slot of the 2020 Midsummer Parfait Fair will run from August 1 to August 30.

Information

Shiseido Parlour Ginza

Address: Tokyo Ginza Shiseido Bldg. (Floor 3F), 8-8-3 Ginza, Chuo Ward, Tokyo

TEL: 03-5537-6231 (No reservations required)

Opening Hours:

[Tue-Sat] 11:00-21:00 (Last Orders 20:30)

[Sun & Hols] 11:00-20:00 (Last Orders 19:30

Closed: Mondays, New Year Holidays

Official Website: https://parlour.shiseido.co.jp/

Mobile Game BanG Dream! Girls Band Party Gets Themed Cafe in Tokyo, Osaka, & Nagoya

LEGS COMPANY is opening three cafes in Tokyo (Ikebukuro), Osaka (Umeda), and Aichi (Nagoya) based on the popular mobile game Game BanG Dream! Girls Band Party for a limited time from July 31, 2020.

Game BanG Dream! Girls Band Party is a rhythm and adventure mobile game that was released in Japan in 2017. It is part of Bushiroad's "BanG Dream!" music media franchise which is centred on all-female bands.

Since summer 2017, LEGS COMPANY has opened themed cafes based around the game every year. 2017 saw the cafes focus on the vocalists of the bands in the game. In 2018, it was the keyboardists and DJs, and last year the drummers. Each theme brought with it illustrations and decorations created specifically for the cafes, as well as a food menu inspired by the characters, original merchandise, and more.

This year marks the 4th run of the annual summer cafe which will hit Tokyo, Nagoya, and Osaka. The theme this time around focuses on the seven main bands from the game. Seven characters from the bands, including one from a new band, will welcome fans in the form of kawaii-packed dishes, drinks, and desserts.

Yamabuki Bakery's Mini Croissant Plate (Poppin'party): ¥1,590 (Before Tax)


Kitazawa Butcher's Stamina Croquette Curry (Hello, happy world!): ¥1,490 (Before Tax)

All of the main dishes on the menu are colourful and vivid, plated with hearty portions of delicious and nutritional goodies.

Strawberry Rock Parfait (Afterglow): ¥1,290 (Before Tax)


Colourful Doughnut Sandwich (Pastel*Palettes): ¥1,290 (Before Tax)

This gourmet dessert is topped with fruit, so gorgeous it seems a waste to eat.

Grape: ¥890


Ramune: ¥890

There are colourful drinks too with each colour representing a different band. Support your favourite band by getting a glass!

Pin Set 2020 ver. (7 Designs): ¥3,100


Canvas Art (7 Designs): ¥3,500 Each


Birthday Pins (4 Designs): ¥650 Each

Fans can get their hands on plenty of exclusive merchandise too, and there's even birthday items and food available too.

Online Birthday Cake (4 Designs): ¥3,850 Each (+¥950 shipping fee)


Cushions (22 Designs): ¥3,800 Each

You can even order your own special birthday cake in Japan from the cafe, and they're not short on exclusive merchandise.

©BanGDream! Project ©Craft Egg Inc. ©bushiroad All Rights Reserved.

Information

Game BanG Dream! Girls Band Party Cafe 2020
Tokyo

IKEBUKURO BOX cafe&space / July 31, 2020 – September 6, 2020
Address: Matsumoto Kiyoshi Ikebukuro Part 2 (Floor 4F), 1-22-8 Higashi-Ikebukuro, Toshima-ku, Tokyo

Osaka

UMEDA BOX cafe&space / July 31, 2020 – September 6, 2020
Address: Umeda LOFT (Floor 1F), 16-7 Chayamachi, Kita-ku, Osaka, Osaka Prefecture

Aichi

NAGOYA BOX cafe&space / July 31, 2020 – August 30, 2020
Address: LACHIC (Floor B1F), 3-6-1 Sakae, Naka-ku, Nagoya, Aichi Prefecture

Booking Price: ¥650 (Before Tax) *Max 4 people per booking, comes with gift

Game BanG Dream! Girls Band Party Cafe 2020 Official Website: https://bang-dream-cafe.jp/

Support Japan's Cherry Farmers During Lockdown by Eating Q-pot CAFE.'s Cherry Parfait

Q-pot. and Q-pot CAFE. introduced a special cherry parfait to its menu on June 27 to help support cherry farmers whose work has been affected by COVID-19.

Due to less people travelling and sightseeing around Japan as a result of the lockdown and self-isolation practices, orders for cherries are being cancelled, and many festivals across Japan too are being cancelled, all of which is having a huge affect on the country's cherry industry.

The current season is the best time to enjoy Japan's juicy cherries, and so Q-pot CAFE. has teamed up with a cherry farm in Yamagata, a prefecture famous for its cherries.

Cherry Cherry Parfait (w/Drink): ¥1,850 (Tax Included)

The "Cherry Cherry Parfait" is topped with snow-white whipped cream, crunchy meringue, and cherries for a gorgeous contrast of red and white.

The cherries used are considered a high-grade type called "satonishiki" which has been dubbed the "King of Cherries." They sit gracefully atop their kingdom of sweet ingredients including salt milk ice cream, chocolate, cherry jam, sponge cake, and panna cotta.


The cherry farmers are taking all the necessary safety precautions against COVID-19 while they continue to delivery delicious cherries to the people of Japan.

Information

Cherry Cherry Parfait
Location: Q-pot CAFE. Omotesando
Serving: From June 27, 2020 while supplies last
*Due to an event taking place between July 21, 2020 – September 4, 2020, customers must book a table in advance to dine at Q-pot CAFE. Omotesando. The regular menu will not be served.

Official Website: http://www.q-pot.jp

New Kaguya-sama: Love Is War Themed Menu Arrives in Akihabara

Royal Host, a family restaurant in Akihabara, is collaborating with the popular TV anime series Kaguya-sama: Love Is War to serve two different menu line-ups. The first is currently running right now until July 5, which we covered recently. This time we'll be taking a look at the upcoming second menu which will be served from July 6.

Kaguya-sama: Love Is War is a romantic comedy manga series written and illustrated by Aka Akasaka. A 12-episode anime adaptation premiered in January. The series's collaboration with Royal Host last year was such a success that the restaurant chain decided to bring it back again.

2nd Collaboration Menu


Five items make up this second Kaguya-sama: Love Is War x Royal Host menu.

~I Wanna Feed Miyuki Shirogane~ Kaguya Shinomiya's Handmade Pasta: ¥1,800 (Before Tax)

A tomato cream pasta topped with salted salmon roe and seafood, and served with a side of salad and garlic bread.

~Save the Student Council~ Student Council Member's Bonding Curry: ¥1,800 (Before Tax)

Butter rice topped with curry, spinach, melted cheese, boiled egg, and spicy onion rings. Served with a side of salad and mango dessert.

~Kaguya Shinomiya is Happy~ Kawaii Strawberry Parfait: ¥800 (Before Tax)

Bright-red sweet and sour strawberry sorbet topped with fresh strawberries.

~I Wanna Befriend Kei Shirigane~ Blue Lychee: ¥500 (Before Tax)

Lychee-flavoured soda topped with whipped cream.

~I Wanna Make Ai Hayasaka Feel Better~ Lonely Person's Cheesecake: ¥580 (Before Tax)

A slice of cheesecake drizzled in blueberry sauce.

When you order from this second collaboration menu you will receive a free and exclusive coaster.

Mug: ¥1,580 (Before Tax)


Before Tax: ¥3,500

There's also a selection of exclusive merchandise for fans to get their hands on too, like a mug, cushion, or acrylic stand.

©Aka Akasaka / Shueisha・Kaguya-sama: Love Is War Production Committee

Information

Royal Host Akihabara
Address: 4-5-4 Sotokanda, Chiyoda Ward, Tokyo

1st Collaboration Menu : June 13, 2020 – July 5, 2020

2nd Collaboration Menu: July 6, 2020 – July 30, 2020

Time: 11:00-22:00 (Last Orders 22:00)

Official Website: http://www.royal-holdings.co.jp/

Ikebukuro's Sunshine Aquarium to Open Magical New Jellyfish Area

Sunshine Aquarium in Ikebukuro, Tokyo is set to open its brand new jellyfish area as part of the aquarium's third major renovation on July 9, 2020.

Jellyfish Panorama Tank

Two tanks will grace this area: the magnificent moon jellyfish will dance across the 14-meter wide "Jellyfish Panorama" tank, while sea nettle jellyfish, which are known for their long tentacles, will swim in the "Jellyfish Screen."


The jellyfish exhibit already in Sunshine Aquarium is also being renovated, with gorgeous new flooring and walls being put in place. Six tanks will be housed here, including the 360° "Jellyfish Tunnel," "Jellyfish Loop," "Jellyfish Drop," and "Jellyfish Dream."

A Spectacular Performance of Music, Smells, and Lighting

The new jellyfish area will feature original sounds newly recorded to capture the vibe of the jellyfish's movements. There will also be special fragrances you can smell, as well as beautiful lighting that twinkles like the swaying of the water. All of this serves to make visitors feel calm and relaxed.

Exclusive Tully's Coffee Beverage

T's Splash Nata de Coco in Oasis: Have-In ¥649 / Takeout ¥637

This refreshing carbonated drink is inspired by jellyfish filled with lemon flavoured nata de coco coconut jelly. Exclusive to Sunshine Aquarium, the drink comes with one of four possible special jellyfish straw flags.

Grand Opening Commemoration Products

High Grade Jellyfish Confection: ¥400

Limited in stock, this confection was made in collaboration with Ikebukuro's long-stand confectionery shop Ikebukuro Miharado and also under the guidance of the aquarium's jellyfish staff.

Jellyfish Konjac: ¥972

Konjac shaped just like real jellyfish.

Grand Opening Commemoration Menu

Jellyfish Cold Greens: ¥1,100 / CHUKA SHUNSAI RYOURI・HINABE SHU (Alpa Floor 3F)


Blue Hawaii Tiny Aquarium & Jellyfish Jelly: ¥495 AGIO (Alpa Floor 3F) *15 served per day

Select restaurants in Sunshine City Alpa will also serve up some limited-time jellyfish-inspired dishes and drinks from July 9 to celebrate the opening of Sunshine Aquarium.

Information

Sunshine Aquarium
Address: Sunshine City World Import Mart Bldg. Rooftop, 3-1 Higashiikebukuro, Toshima Ward, Tokyo
Opening Hours: 9:30-21:00 (until September 10) / 10:00-18:00 (from September 11)

Entry Price

General (High School Students and Older) ¥2,200 (¥2,400 from July 9)

Children (Elementary & Junior High School Students) ¥1,200

Infants (Aged 4+ Years): ¥700

Official Website: https://sunshinecity.jp/

*Photos are for illustrative purposes only. All listed prices are tax-inclusive.

Brown Bear & Other Tasty Shaved Ice Recipes Arrive at Tokyo's Terrace Dining TANGO for Summer

For this year's summer season only, Tokyo-based Italian restaurant Terrace Dining TANGO is serving three original shaved ice desserts from July 1 to August 31.

Terrace Dining TANGO is a restaurant located in The Place of Tokyo, a wedding venue that faces Tokyo Tower. Every summer, the restaurant serves special limited-time shaved ice. They use water with absolutely no impurities that is frozen slowly over a period of 48 hours. This is turned into fluffy shaved ice which the restaurant's patissiers drizzle in specially-made sauces. This year includes their popular brown sugar syrup-drizzled brown bear shaved ice which is always well received for its cute appearance, as well as their regular strawberry milk flavour, and a new apricot kernel and mango sauce shaved ice.

Brown Bear w/Brown Sugar Syrup: ¥950 (Before Tax/Service Charge)

An original shaved ice conceived by Terrace Dining TANGO which never fails to put smiles of the faces of its customers every year. This year they are adding a Japanese taste to it with a houjicha tea syrup sauce. Inside the fluffy shaved ice is condensed milk and chewy tapioca. If you let the shaved ice melt it becomes like bubble tea with the tapioca pearls.

Strawberry Milk: ¥850 (Before Tax/Service Charge)

A classic serving of TANGO's strawberry milk shaved ice, doused in a specially-made strawberry syrup and rich condensed milk. Hidden in the centre is a condensed milk cream, strawberry jelly, and fresh strawberries.

Apricot Kernel Milk w/Mango Sauce: ¥850 (Before Tax/Service Charge)

This shaved ice is topped with melt-in-the-mouth apricot kernel cream and lots of fruity mango sauce for a sweet and sour punch.

Terrace Dining TANGO is a great place to visit after going to Tokyo Tower, so if you're in Tokyo this summer then cool yourself off with some refreshing shaved ice.

Information

Terrace Dining TANGO

Address: 1F, 3-5-4 Shibakoen, Minato Ward, Tokyo

Opening Hours:

[Weekdays] 11:30-15:00 (Last Orders 14:00), 17:00-23:30 (Last Orders 22:30)

[Saturdays] 11:30-16:00 (Last Orders 15:00), 17:00-23:30 (Last Orders 22:30)

[Sundays/Holidays] 11:30-16:00 (Last Orders 15:00), 17:00-22:30 (Last Orders 21:30)

No Fixed Holidays
TEL: 03-5733-6866

Official Website:  https://tabelog.com/tokyo/A1307/A130704/13144857/

Japan's Pingu Exhibition to Take Place in Ginza Showcasing Lots of Noot Noot Treasures

This year marks the 40th anniversary of the Swiss claymation children's television series Pingu. Japan is celebrating the milestone with the "Pingu Exhibition" which will take place on the 8th floor of Matsuya Ginza in Tokyo from August 12 to 24.

Original material for Pingu by the show's creator Otmar Gutmann will be exhibited, as well as the actual clay figures, dioramas, storyboards, and more that were used during the filming in Switzerland. Many of the 400 or so items on display have never been shown in Japan before.

There will also be a recorded interview with Seishi Kattou, the only Japanese animator that was working in the Pingu studio at the time. But the fun doesn't end there, as there will even be an AR attraction made using CG and original animations from the Pingu in the City 3D CG film.

A peek into the exhibition

The secret story behind Pingu's creation

Visitors will be able to learn about the author Otmar Gutmann as well as see production materials, storyboards, and other treasured items that give insight into how the creator and studio gave rise to Pingu.

Exhibits: Notes from Otmar Gutmaan, storyboards, clay figures, dioramas, pilot episode screening, and more

The Clay Room

Pingu's iconic exaggerated elastic movements are made possible through the use of clay. These movements play an important part in conveying characters' emotions and are one element of the show's storytelling. These movements will be exhibited in the event's Clay Room where you'll get to see different models morphing into different shapes. These clay figures are all handmade by the Pingu studio staff themselves.

Exhibits: Clay figures, tools, Pingu studio videos, and more

3DCG Animation and Pingu in the future

Pingu in the City is a Japanese 3D CG animated series which used the same style of the original series but instead opted for computer animation, adding a different layer of charm to the internationally adored series. Visitors will be able to enjoy this digital Pingu in a variety of ways.

Exhibits: Digital videos, AR, and more.

There will also be exclusive Pingu exhibition merchandise on sale, as well as pre-sales of Pingu merchandise yet to go on sale.

Shin Sobue (Pingu Exhibition Art Director) | Comment

"This will be the first all-out exhibition for Pingu, a series which has transcended borders from Switzerland and the UK to Japan. This will be a happy exhibition that neatly divides everything for people to enjoy, from its mysterious language to its comical movements, story, and laid-back humour." (Translated from Japanese by MMN)

©2020 JOKER

Information

Pingu 40th Anniversary Exhibition
Running: August 12, 2020 – August 24, 2020
会場: 松屋銀座 8階 イベントスクエア 東京都中央区銀座3-6-1
時間:営業日、開場時間は松屋ウェブサイトをご覧ください。
*最終日は17:00閉場 *入場は閉場の30分前まで
電話番号:03-3567-1211(松屋銀座 大代表)

Official site:http://www.pingu.jp/40th
*展示内容等は変更となる可能性があります。

ピングーアニメ公式サイト:http://www.nhk.or.jp/anime/pingu/

Natsume's Book of Friends Exhibition to Take Place at Animate Ikebukuro in Tokyo

The Animate Ikeubkuro Temporary Store has announced a special exhibition for Natsume's Book of Friends which will open on July 10, 2020 and be free to enter.

Natsume's Book of Friends

Natsume's Book of Friends is a manga series by Yuki Midorikawa. It was first published in the shojo manga magazine LaLa DX in 2003 and began serialisation in 2005. It subsequently switched to LaLa in 2008 where it continues to be published. A 74-episode anime adaptation spread across six seasons aired between 2008 and 2017.

There are five illustrations of Nyanko-sensei and keywords scattered around the 2nd floor of Animate Ikebukuro Temporary Store. If you can find them all, you'll receive a free folder as pictured above in the bottom right. The exhibition will also showcase illustrations drawn by Yuki Midorikawa, drafts, sined pictures, and more.

©Yuki Midorikawa/Hakusensha

Information

Natsume's Book of Friends Exhibition (Japanese Name: 「夏目友人帳」緑川ゆき先生複製原画展 & 復刻・ニャンコ先生を探せ!)
Running: July 10, 2020 – July 26, 2020

Location: Animate Ikebukuro Temporary Store (Floor 2F)

Find Nyanko-sensei
*Folders are limited in stock

*Free entry

*Restricted entry during busy times

*A face mask must be worn at all times in the store

*Event subject to change, postponement, or cancellation

Exhibition Website: https://www.animate-onlineshop.jp/contents/fair_event/detail.php?id=104117

Animate Ikebukuro Temporary Store Official Website: https://www.animate.co.jp/special/301734/

Cute Bear Pancakes Whipped Up at IMADA KITCHEN in Tokyo's SHIBUYA109

IMADA KITCHEN in SHIBUYA109 has teamed up with Hattendo Cafe to co-create the new "Torokeru Kuma-san Pancakes" (Melty Mr. Beat Pancakes) which will be served from July 1, 2020 to August 30, 2020.

IMADA KITCHEN is a food project that aims to create original food in Shibuya. Together with Hattendo, a Hiroshima brand known for its incredible cream pastries, they have created a super cute bear design pancake. Bear designs are popular with young girls in Japan.

Torokeru Kuma-san Pancake: ¥450 (Before Tax)

The fluffy pancakes are filled with melt-in-the-mouth, handmade custard cream, meaning a single bite lets you enjoy both the moist texture of the pancake and the melty drizzle of the custard cream. Your mouth is instantly filled with flavours of maple syrup and egg, which when combined with the accompanying berries makes for a sweet amalgamation of deliciousness.

Torokeru Koro Tama Kuma Sandwich: ¥450 (Before Tax)

Normally, you would have to go to Hiroshima to try Hattendo Cafe's "Torokeru Koro Tama Kuma Sandwich," but now it will be available to try at IMADA KITCHEN. Made with the cafe's "cream bread," this moist sandwich is filled with egg salad, korokke, and cabbage for a hearty meal.

Cute and Dreamy Tanabata Inspired Confections Arrive at Q-pot CAFE. in Omotesando

Q-pot CAFE. is celebrating Japan's Tanabata festival with a limited-time menu which was introduced on June 27.

Romantic Star Plate w/Drink: ¥2,060 (Tax Included)

This starry delight is plated with a fromage blanc filled with ganache cream and peach jelly. There's star-shaped meringue macarons filled with cream, creamy blueberry and blackcurrant panna cotta, star-shaped chocolate to represent the Tanabata deities Orihime and Hikoboshi, and a luxurious Q-pot CAFE. macaron.

さらに、レモンの皮を練り込み、サクッと焼き上げた星型クッキーには短冊のようにグラサージュショコラで願い事を込めて・・・クッキーを残さず口にすれば、願いもきっと叶うはず!


Romantic Peach & Elderflower Soda: ¥750 (Tax Included)

Refresh yourself with a summery glass of this peach and elderflower soda which is filled with blue, purple, and pink transparent jelly which twinkle like a kaleidoscope.

Bottled Drinks (Takeout Only): ¥1,296 Each (Tax Included) *Limited quantity available / *¥100 off if you take your own bottle

Enjoy a takeout bottle of "Aurora Lychee Tea Soda" with its romantic pink, purple, and blue gradation. This herb tea changes colour like magic, and contains marrow cheese plant, lychee puree, and Blue Curacao. The twinkling pearl powder makes it glow like an aurora.

There is also bottled Strawberry Tea Soda, Ginger Ice Milk Tea, and Honey Lemon Vinegar Soda.

If you're in Tokyo this summer, head to Q-pot CAFE. to enjoy a round of pastel-coloured Tanabata confections and drinks.

Information

Q-pot CAFE. Omotesando
Address: 3-4-8 Jingumae, Shibuya, Tokyo
Running: June 27, 2020 – July 20, 2020
*From July 21, 2020 to September 4, 2020 the cafe will be reservation-only in line with an event, and the regular menu will not be available.
*For the time-being, reservations can be made by telephone call only. Web reservations are currently not available.

Official Website: http://www.q-pot.jp

See KAWAII MONSTER CAFE HARAJUKU's New MONSTER X Girls

KAWAII MONSTER CAFE HARAJUKU has announced MONSTER X, a new roster of characters who are like sisters to the cafe's MONSTER GIRLS and are personifications of popular areas in the cafe: Mushroom Disco, Bar Experiment, and the Mel-Tea Room.

The theme and decor of KAWAII MONSTER CAFE HARAJUKU imagines customers inside the belly of a monster. But this is no ordinary digestion, as customers are pulled into a crazy and vivid world of colours. The cafe is split into various areas where you'll find the new MONSTER X girls: the colourful mushroom forest Mushroom Disco welcomes MUSH, the bewitching jellyfish Bar Experiment says hello to JELLY, and the candy-filled Mel-Tea Room beckons MELTY. Let's take a look at who these MONSTER X girls are.

MUSH

MUSH's theme is "Cheer." Her dress and hairstyle is fitted with lots of round mushrooms. She's here to cheer everybody up with the power of her vivid, Harajuku-esque colours.

Area: Mushroom Disco

Mushroom Disco is a giant forest of colourful, poisonous mushrooms and plants from outer space.

JELLY

JELLY's theme is "Deep." Her dress and hairstyle personifies the bar which take son the image of a luminous deep sea jellyfish. Her glittery cool beauty will captivate all who see her.

Area: Bar Experiment

An enormously bright, glistening jellyfish has wrapped itself around this bar which also couples as a laboratory where people can experiment with different drinks.

MELTY

MELTY's theme is "Sugary." Her name speaks for her droopy dress and hairstyle which looks like it's melting. She will heal all with her sweet and overwhelming aura.


Area: Mel-Tea Room

Follow the ants along the sugar trail and you'll find the tea party room adorned with ice cream, chocolate, and macarons.

Fashion x Entertainment x Virus Precautions

KAWAII MONSTER CAFE HARAJUKU will continue to entertain customers while taking all the necessary COVID-19 precautions. The staff will coordinate masks to their outfits fitting of the KAWAII MONSTER CAFE while still paying respect to the spirit of Harajuku's fashion style which encourages people to enjoy fashion however they like. When you look back at the history of Harajuku's street fashion, decorative masks and gas masks have always been around, so it will be business as usual at the KAWAII MONSTER CAFE.

Jokin Dance (Bacteria Elimination Dance)

Before your meal at the KAWAII MONSTER CAFE, the MONSTER GIRLS will pay a visit to your table and invite you to join in doing the Jokin Dance (Bacteria Elimination Dance). KAWAII MONSTER CAFE HARAJUKU is an entertainment restaurant, and so it can make even taking precautions against something like COVID-19 a fun time.