Tokyo Station Top Souvenir and Bento Rankings 2019
Tokyo Station is a hive of thriving shops and restaurants. If you are wondering where to start, exit the ticket barriers and head to GRANSTA Marunouchi to discover a new world of bento lunches, souvenir gifts and much more. Still stuck on where to go? Lucky for you, GRANSTA Marunouchi shoppers have voted for their favourite bento meals, sweet souvenirs and general souvenirs. We have summarised the top three winners of each category.
A total of 69 shops have risen to the challenge, submitting a total of 73 of their top items. This year, a total of 4,500 voters took part in the survey, which is 2,000 more than last year. There were 10 winners in each of the three categories of Bento Meals, Sweet Souvenirs, and General Souvenirs. Today, we are presenting you with the top three of each category. (The prices below are the prices after tax has been applied)
▶︎Bento Meals Category
1st place: Asakusa Imahan Sukiyaki (Tokyo-limited)
Asakusa Imahan was founded in the 28th year of the Meiji era (1895) and still serves delicious traditional Japanese food. The Sukiyaki Bento is filled with a range of nutritious vegetables and luxurious Japanese Black wagyu beef, which is a shop specialty. Enjoy the wonderful sukiyaki flavouring of the vegetables and meat. 
Price: ¥1,450 Shop: Asakusa Imahan (浅草今半)
2nd place: Salted Salmon Roe and Salmon Belly Bento 
*Limit of 150 sold per day.
Price: ¥1,280 Shop: Ekibenya Matsuri (駅弁屋 祭 )
Salmon belly flavoured with natural fat is fried and topped with salmon roe coated in a soy sauce dressing. This exquisite bento is full of flavours that go well together.
3rd place: Shoro Sando
*Limit of 200 sold per day 
Price: ¥648 Shop: Tsukiji Shoro (つきぢ松露 )
The faintly sweet flavour of the tamagoyaki seasoned and flavoured egg is the perfect match with the mayonaise.
▶︎ Sweet Souvenirs Top 3 
1st place: Maple Pie Sandwich Biscuit (Tokyo Station-limited)
Price: ¥1,944 (box of 8) Shop: The Maple Mania  
Maple cream is combined with maple sugar and sandwiched between two delicious and crispy pie crusts. The box takes on the appearance of a red brick, making it the perfect Tokyo Station souvenir. 
2nd place: Tokyo chocolate Sablé (Tokyo Station-limited)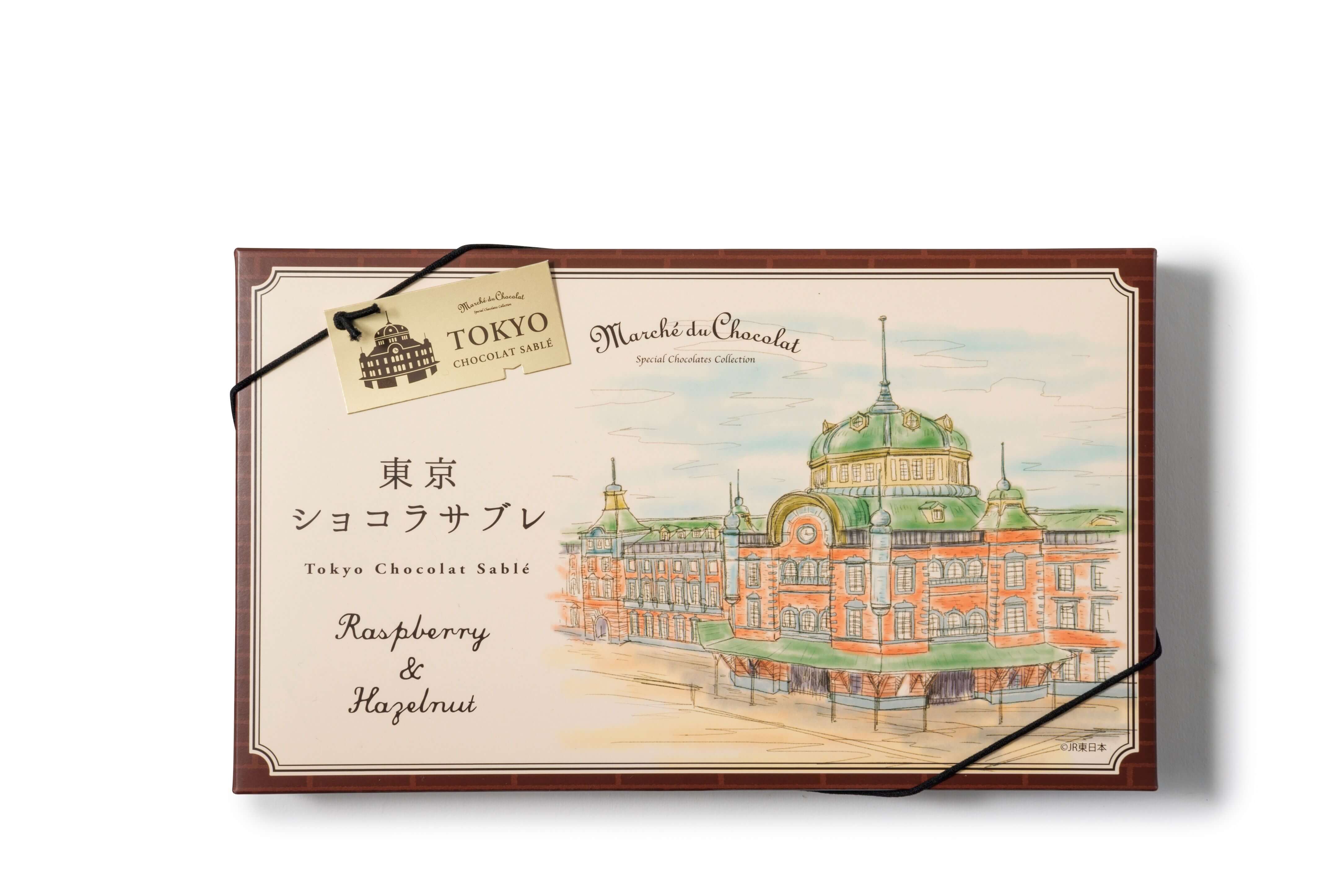 Price: ¥1,080 (box of 12) Shop: Marché du Chocolat 
The packaging features a beautiful illustration of Tokyo Station. There are two chocolate sablé flavours: raspberry and hazelnut.
3rd place: My Captain Cheese Set (Tokyo Station-limited)
Price: ¥1,080 (box of 8 packets)  Shop: MY CAPTAIN CHEESE TOKYO 
Although having just opened in April 2019, this shop quickly made the rankings. From the outer packaging to the flavour, the efforts put into the making of this souvenir are clear. This brand new sweet cheese-flavoured treat is a new GRANSTA-limited souvenir.
▶︎ General Souvenirs
1st place: Karuizawa Royal Blend
Limit of 30 made per day 
Price: ¥1,122 (whole loaf)/ ¥ 561 (half loaf) Shop: BOULANGERIE ASANOYA 
The recipe used to bake this bread was deeply loved by the Kazoku; the rich and noble family class that existed during the Showa Era of Japan. This thick and fluffy loaf is made with lots of fresh cream for a rich flavour.
2nd place: Suica Penguin Mamegui Wrapping Cloth and Suica Baumkuchen cake (Tokyo Station-limited)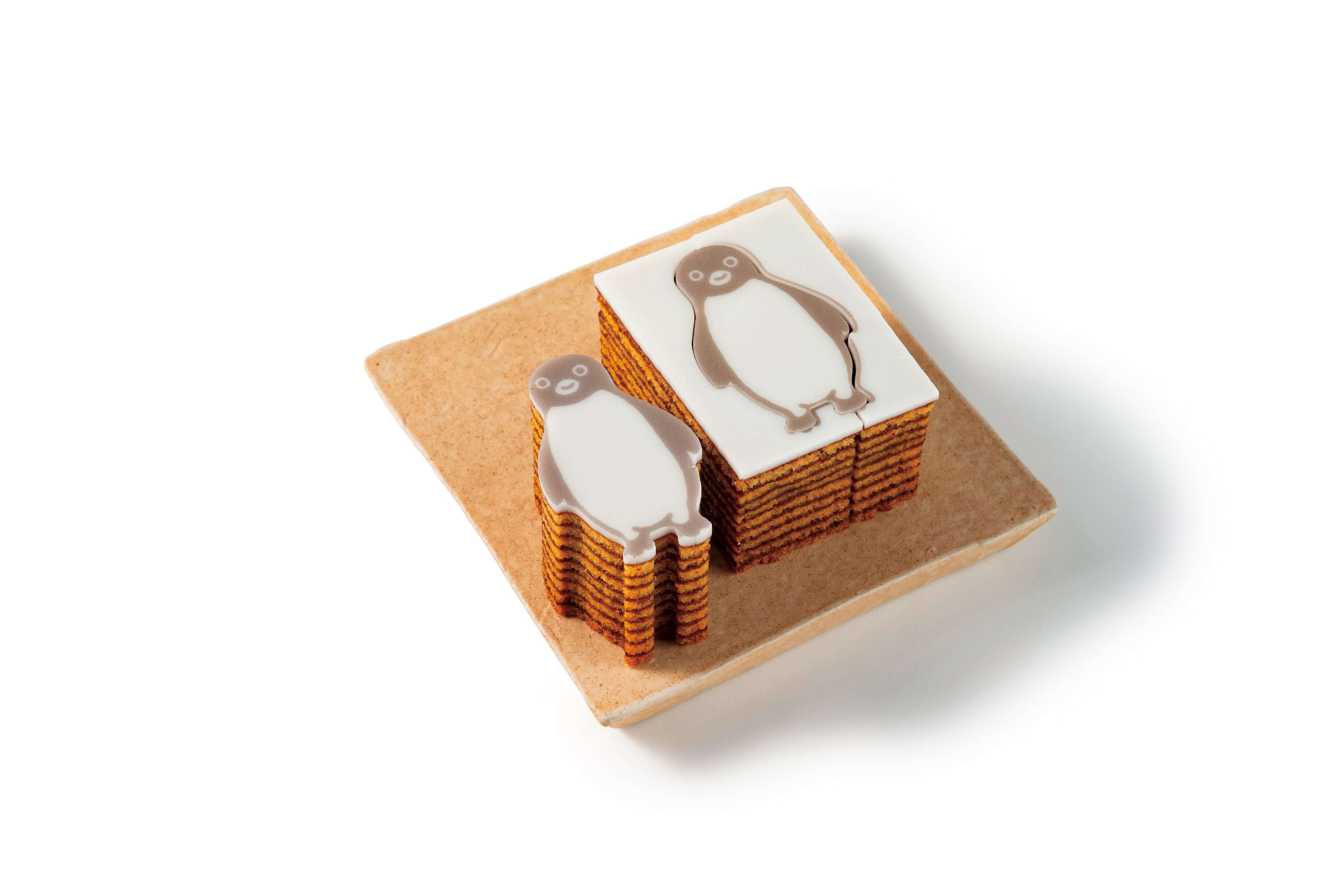 Prices: Mamegui Wrapping Cloth: ¥648/ Baumkuchen: ¥ 540  Shop: Mamegui (まめぐい)
The Suica penguin, who is the mascot on the Suica smart travel card, is printed on this round Baumkuchen cake. Wrap it in the hankerchief-sized tenugui cloth and it will be the perfect petit present for your friend.  
3rd place: Lemon and Shiikuwasha Lemon Vinegar (Tokyo Station-limited)
Price: ¥1,728 (250ml) Shop: Nomusu Ekisupuresu Tokyo (飲む酢エキスプレ・ス・東京)
This dessert vinegar has a refreshing lemon flavour. The slight bitterness of the Shiikuwasha vinegar makes it a wonderful dessert flavour. 
If you are overwhelmed by the vast selection of bento lunches or souvenirs, referring to these rankings is a safe option. Have fun shopping at Tokyo Station!
RECOMMENDED ENTRIES
Most Popular Sweets & Chocolate Sold at Tokyo Station

Summer is here, and if you're travelling around Japan, chances are you'll be using Tokyo Station station at some point.

We recently covered 6 must-buy souvenirs at Tokyo Station. Today we'll be looking at the most popular Japanese and western sweets you can pick up there as ranked by sales.

Western Sweets & Snacks

1st Place: Maple Butter Cookie (Contains 18) – ¥1,900 (Tax Included) / Sold @ The Maple Mania

These cookies are made from maple sugar and fermented butter and baked with dark chocolate in the middle to make a crunchy cookie sandwich. They have been the most popular treat since they were released♡

2nd Place: Tokyo Station Waffles (10 Included) – ¥1,300 (Tax Included) / Sold @ R.L waffle cake

A flagship product of R.L. Waffle Cake, their fluffy waffles contain cream and fruit. These Tokyo Station exclusives have been improved this year and are now made with bamboo charcoal. This set of 10 plain waffles are available for a limited time only.

3rd Place: Tokyo Gianduja Chocolate Pie (Contains 8) – ¥1,080 (Tax Included) / Sold @ Caffarel

Chocoholics are going to love Caffarel's chocolate pies which are made lusciously with their gianduja chocolate. The pies enjoy repeat purchases from people who enjoy the crunchy outside of the pie and rich chocolate centre. They are enjoyed by people of all ages.

4th Place: Tokyo Kaminariya (Contains 8) – ¥1,062 (Tax Included) / Sold @ Tokyo Kaminariya

Tokyo Kaminariya is known for its sweet cone puffs which topped with fluffy cream, nuts and sesame seed bean paste. They are shaped like the god of thunder's horn and are cat tongue biscuits containing fragrant rice flour.

5th Place: Tokyo Station Assorted Cookies (Contains 20) – ¥1,965 (Tax Included) / Sold @ Tokyo Milk Cheese

This cookie assortment features the classic Salt & Camembert and Honey & Gorgonzola flavours. A perfect souvenir from Tokyo with its cute packaging!

Japanese Sweets & Snacks

1st Place: Kinpira Gobo (1 Bag) – ¥350 (Tax Included) / Sold @ Nishikihonrin

This crispy snack retains the original flavour of the ingredients and is made using 100% domestic wheat flour. It contains great burdock and spicy finely chopped vegetable flavours. It's a perfect little treat to yourself or someone you know and is a hit with foreign customers!

2nd Place: Mame Daifuku: ¥206 (Tax Included) / Sold @ Ginza Kanra

A hallmark product of Ginza Kanra, these soft daifuku contain whole adzuki beans grown by contracted farmers. Their simple flavour has transcended generations and is a beloved traditional Japanese dessert with all ages.

3rd Place: Panda no Tabi (Contains 5) – ¥1,080 (Tax Included) / Sold @ Keishindo

Keishindo's senbei shrimp rice cookies have various designs on them including cute pandas as well as famous sites in Tokyo such as Tokyo Tower and Kaminarimon. Exclusive to Tokyo Station, these are a fun and delicious choice.

4th Place: Wasanbon (Contains 9) – ¥756 (Tax Included) / Sold @ Kurio Shoten Gransta

Wasanbon is a type of traditional Japanese sugar. This product is made with traditional molasses which has been used since the store first opened. Using high quality sugar, Kurio Shoten has created a sweet and simple delicious snack.

5th Place: edocco Nami Ningyo Yaki – ¥1,080 (Tax Included) / Sold @ Hattendo & edocco

Ningyo yaki are little baked doll cakes, and these ones have a "raw" texture to them which is both moist and chewy, a texture enjoyed by Japanese people.

Did you enjoy this list? Be sure you get to try all the sweets and snacks you can in Japan and share them as souvenirs when you travel back home!

Six Recommended Souvenirs You Can Buy At Tokyo Station

It is already summer! As people return to their families in the countryside or embark on a special trip with friends, Tokyo station is just a thriving hive of busy bees. That is why today we will be introducing you to a variety of general souvenirs that you can buy at Tokyo Station and take to your friends and family. 

Souvenirs for Visitors to Japan

Tokyo Station Hand Towel (SHARED TOKYO): ¥1,404 (after tax )    ※ GRANSTA-limited 

This hand towel is decorated with classic illustrations of Tokyo Station's reliefs and clematis flowers. The flowers portray the message: "happiness of travellers"

Furoshiki Patchin (SHARED TOKYO ) 1 set: ¥2,484 (after tax) 

This is a beautiful shaped piece of wood with four holes. When you wrap your bento lunch inside a cloth, this piece of wood comes in handy when tying the corners of the cloth together. In moments, you can turn a normal piece of cloth into a useful bag. When you are going on a trip and have lots of luggage, this will come in very handy. 

Character-themed Souvenirs

Suica Penguin O-mikuji Fortunes (TRAINIART TOKYO): ¥594 each (after tax)

Perhaps you are familiar with the Suica card, which is a form of rechargeable contactless card used to pay for train fares in Japan. For fans of the adorable Suica Penguin, which is the mascot of the card, this gift is a must. Peel off the sticker on the bottom and a red string will be revealed. Pull the string and your fortune will be revealed to you!

Unusual Souvenirs

Stained Glass-Style Bookmark (Neue ): ¥1,188 (after tax) 

How about a luxurious stained glass-style book mark? This would make the perfect gift for any bookworm. Just having this would make you excited to get reading.

Bullet Train Souvenirs 

TOKYO STATION SOCKS (Happy Socks): ¥972 (children )/¥ 1,620 (prices after tax ) ※GRANSTA-limited 

The pop-coloured socks are perfect for pumping energy through any child's feet! There are also socks for adults which come in more mature colours which are easier to colour coordinate. These socks are easy to put on and are a great way to add a touch of cuteness to your look. 

Electric Pen: E6 Series Super Komachi Shinkansen /Electric Car Pen E5 Hayabusa (Neue): ¥648 (after tax)

 Tip the pen and the bullet train will zip to Tokyo Marunouchi Station. There's no doubt that train fans and children would love to get this present. 

We hope this article helps you choose a souvenir on your next visit to Tokyo station.

Information

Tokyo Station City Official Website: 

Tokyo Souvenirs Galore at Tokyo Station's New Gift Kiosk

Tourists and travellers using Tokyo Station this summer will be excited to hear that the all-new Gift Kiosk Tokyo souvenir shop will open at the Tokyo Station Shinkansen Yaesu Central Exit on August 7.

Gift Kiosk Tokyo's shelves are packed full of gifts and souvenirs aimed at travellers using the Shinkansen. This includes bundles of delicious sweets and desserts such as raw mooncake by Nakamuraya, Tokyo Souvenir Chocolate which comes in packaging featuring Tokyo's many iconic sites, and lots more.

Tokyo Chocolate Tokyo Souvenir :  ¥756 (Tax Included) 

The Tokyo Souvenir Chocolates are exclusive to Gift Kiosk and are a delicious retro-modern fusion combining 6 different chocolates and sweets made with traditional Japanese ingredients, offering an irresistible taste the likes of which you have never tried..

Nakamuraya's Raw Mooncake: Set of 5 – ¥756 (Tax Included) / Set of 8 – ¥1,188 (Tax Included)

Nakamuraya's chewy raw mooncake is made using traditional Japanese wagashi confection baking methods and is filled with sumptuous red bean paste. The paste is a blend of rich adzuki beans from Hokkaido and black sesame paste which has a strong flavour when combined with the beans. This is the first time it has been sold at Tokyo Station so all sweet tooths' eyes will be on this one.

As well as sweet treats, the store is full of drinks, bento boxes, sandwiches and other sundries. If you're passing through Tokyo Station, particularly if you're heading to another part of Japan using the Shinkansen, then be sure to stop by Gift Kiosk Tokyo.

Information

Gift Kiosk Tokyo

Business Hours: 6:30-22:30

*Photos are for illustrative purposes only

*Please be aware that items are subject to selling out

Official Website: https://www.kiosk.co.jp

Tokyo Station's Pokémon Store & Tokyo Gourmet Zone Announce Collaborative Event

Tokyo Gourmet Zone in Tokyo Station's First Avenue shopping complex turned 1 year old on June 28. To celebrate its 1st anniversary, the station's Pokémon Store located along Tokyo Character Street is teaming up with Tokyo Gourmet Zone to host a Pokémon-themed event where you can meet Pikachu, get your hands on original merchandise, and more.

From July 13th to 15th at 11:00-15:00, if you order a soft drink or dessert at participating restaurants in Tokyo Gourmet Zone you can receive the above-pictured 1st anniversary lunch mat with a Pikachu design. These are limited to 1,000 per day on a first-come, first-served basis.

You can also get a photo with Pikachu on the same three days. Your photo will be printed with an original photo frame.

Over at the photo spot, you can get your photo taken next to 278 Pokémon plush toys. This is running right now until September 1 and includes Pokémon No. 001-251 in the Pokédex and all 28 forms of Unown.

Several restaurants at Tokyo Gourmet Zone are also serving special meals in celebration of the 1st anniversary. These are available now until July 31.

Head to Tokyo Gourmet Zone and help Pikachu in celebrating their first year!

©2019 Pokemon. ©1995-2019 Nintendo/Creatures Inc./GAME FREAK inc.

Pokémon, ポケットモンスター and ポケモン are registered trademarks of Nintendo, Creatures and Game Freak.

Information

Tokyo Gourmet Zone 1st Anniversary x Pokémon Tokyo Station

Running: June 28 – September 1, 2019

Location: Tokyo Station First Avenue Floor 2F (Tokyo Station Yaesu North Exit Floor 2F)

Official 1st Anniversary Website:  https://www.tokyoeki-1bangai.co.jp/tokyogourmetzone1st/

Photo With Pikachu Event

Running: July 13 – 15, 2019

Slots: ①11:00 / ②13:00 / ③15:00 / ④17:00 (30 minutes each)

Participation: Free
RELATED ENTRIES
Macaroni Empitsu 10th Anniversary Exhibition Makes Triumphant Return to Tokyo

Fans of the pop rock band Macaroni Empitsu will want to head to Tokyo from February 17 to March 6, 2023 to enjoy a newly-reworked 10th-anniversary exhibition. Guests are invited to look through various macaroni holes around the exhibition hall to catch glimpses of some curious and rare items only on display for a limited time.

After being held at several locations around Japan, the exhibition will return to Ikebukuro PARCO in Tokyo next month.

Items appearing in the Macaroni Empitsu 10th Anniversary Book -Macaroni Kuronikuru- will be on display, and a short film titled Aspirations will be screened following its premiere in Shibuya.

Graphic designer Shun Sasaki served as the art director for the exhibition.

Fans won't want to miss out on the exhibition's original merchandise featuring key visuals and lyrics from the band. Come get a glimpse at the history and personal lives of Macaroni Empitsu's members while you can!

[Comment from Vocalist Hattori]
"Macaroni Empitsu's exhibition is making a triumphant return to Tokyo! New content has been added this time around, so be sure to come fall into the macaroni hole!"

Information

Macaroni Empitsu 10th Anniversary Exhibition in Tokyo
Running: February 17 – March 6, 2023
Venue: Ikebukuro PARCO 7F / PARCO FACTORY
Hours: 11:00 – 21:00 *Admission permitted up to 30 minutes prior to closing
*Closing at 18:00 on March 6
Admission: ¥500 (Tax Included) *Reservations required. For more information, check parco.art.
*Free for preschool children
Details: https://art.parco.jp/parcomuseum/detail/?id=1147
*Event details are subject to change without notice.
*Hours of operation are subject to change.

<Touring Exhibition Information>
Osaka Venue
Umeda LOFT 4F Event Space
Running: January 13 – February 5, 2023

■Release
wheel of life EP
Release Date: March 8, 2023
wheel of life EP Special Site: https://macaroniempitsu-wheeloflife.com/

■LIVE
TALTO Night 2023
March 3, 2023 / Zepp Haneda
Performers: SAKANAMON / Macaroni Empitsu / Yayuyo / WON
*Opening act planned

Official Site: http://macaroniempitsu.com/

Atarashii Gakko! to Perform Solo at Zepp Venues in Tokyo and Osaka in Spring 2023

Atarashii Gakko! will hold solo concerts at Zepp venues in Tokyo and Osaka in April and May of 2023.

These performances will be held almost a year after the girls held their solo concert at Zepp DiverCity in Tokyo last May. This year's events will be held at Zepp Osaka Bayside on April 30 and Zepp Shinjuku in Tokyo on May 2.

ATARASHII GAKKO! – HANAKO (Official Music Video)


ATARASHII GAKKO! – Pineapple Kryptonite (Official Music Video)


Information

Atarashii Gakko! at Tokyo & Osaka Zepp
-We're working on some amazing new songs and we're dying for everyone to see our newest evolution (Tentative title)-
April 30, 2023 – Zepp Osaka Bayside
May 2, 2023 – Zepp Shinjuku (Tokyo)
Fan's Presale Tickets (Starting January 1)
https://www.fansnet.jp/leaders

Tokyo Bay Night Cruise Collaborates with Hatsune Miku for Four Days Only Starting February 2023

For four days only starting in February 2023, fans of Hatsune Miku will want to take an incredible night cruise around Tokyo Bay. The virtual singer will collaborate with the popular Tokyo Bay Night Cruise which travels between Yokohama and Tokyo. The event will include special tickets, exclusive bonuses for guests, collaborative goods, and onboard decorations. Collaborative goods will be available to purchase on the ship or from the Shimapochi online store.

Outline

Dates: February 19, February 26, March 5, March 12

Night Cruise Itinerary:

Osanbashi, Yokohama / Check-in 16:00-18:00

Osanbashi, Yokohama / Departure 18:10, Enjoy the night view from the ship

Takeshiba Wharf, Tokyo / Arrival 19:45

*Guests will be led by a special MC narrating the night scenery. Snacks and drinks will be available for purchase.

Special Ticket Fare:

Adults ¥2,000 / Children ¥1,500 (Includes consumption tax and fuel price adjusted for inflation)

[Includes Hatsune Miku Collaboration Sticker and Postcard (6 varieties, random)]

Special tickets featuring Hatsune Miku will only be available to those reserving their spot online. Reservations can be made two months prior to the boarding date. Space is extremely limited, so grab a spot while you can!

Those not interested in bonuses can also enjoy a night cruise during this period, with adult tickets costing ¥1,000 and children's tickets costing ¥500. More details will be released at a later date.

The World of Peanuts to Take Over Grandberry Park this Winter

The limited-time Christmas event 'SNOOPY Merry Colorful Christmas' will be held at the Grandberry Park shopping mall from November 12 until December 25, 2022. The complex is directly connected to Manami-Machida Grandberry Park Station on the Den-en-toshi Line. 

This year's event is the most colorful one yet, focusing on diversity and individuality. Fans of Snoopy and friends are in for a treat, as the area around Grandberry Park will be illuminated in beautiful colors and decorated with unique Christmas decorations that will excite the whole family. 

Colorful Sculpture

Colorful Illuminations

Snoopy Ice Rink

Snoopy Happiness Float 2022

During the event period, a giant 8-meter-tall Christmas tree decorated with Peanuts-inspired ornaments will be set up for guests to enjoy. A huge and very colorful sculpture measuring 6 meters across and over 2 meters tall will also welcome visitors to this Christmas wonderland. In addition, colorful lights will be scattered around the entirety of Grandberry Park, and a special Christmas menu filled with cakes and hors d'oeuvres is sure to delight.

On December 10, the Snoopy Ice Rink will open at Oasis Plaza, and the Snoopy Happiness Float 2022, a giant Snoopy that has traveled across Japan, will return for another year of fun.

Come have a fun time this holiday season with Snoopy and friends! A series of events will be held over the next year to market the Colors of Peanuts marketing campaign throughout the country, so keep an eye out for more news!

*Sample images only.

Tokyo Prince Hotel to Offer Adorable Retro Sundaes for a Limited Time

Tokyo Prince Hotel has announced a collaboration with Aderia Retro, known for its classic glassware. A collection of tasty treats will be available at the hotel's Pikake Tea Salon from October 16, 2022 until March 31, 2023. 

 

The Aderia Retro brand has created a splash with its nostalgic yet new style, offering glassware with a classic Showa-era feel. This marks the second collaboration with the brand, and guests can enjoy the event at the Pikake Tea Salon, in business since 1964. Visitors can enjoy a traditional sundae, each served with an original coaster designed by Aderia Retro. 13 unique cushions were also designed for the collaboration, meant to make guests feel extra cozy.

 

Menu

Cream Soda

 

Showa Retro Pudding

 

Spaghetti Napolitan

 

Omurice

 The Tokyo Prince Retro Sundae is served in Aderia Retro glassware and decorated with chocolate. You won't want to miss snapping a pic for the socials.

 

The chocolate-coated flakes are topped with chocolate ice cream and a generous dollop of fresh cream. Finished with bananas and Napoleon cherries, this decadent dessert is sure to make any day wonderful. 

Come enjoy some old-fashioned fun in this cozy hotel lounge that's been a guest favorite since the Showa era. 

Information

Tokyo Prince Hotel Retro – Tea Salon Pikake x Aderia Retro

Available: October 16, 2022 – March 31, 2023

Details/Reservations: https://www.princehotels.co.jp/

The #KuromifyTheWorld Project Celebrates First Anniversary with Special Week of Events

The #KuromifyTheWorld campaign is already one year old! Created to share the adorable Sanrio character Kuromi with the world, fans will be invited to celebrate this milestone from October 20 until October 31 with special events in Tokyo, Osaka, and Nagoya. 

Kuromi's Drink Stand will be open for a limited time in Tokyo and Osaka. Customers will be invited to choose the color of their drink according to their mood, and will also be able to customize it with tags, acrylic stands, and stickers! An original photo spot will also be set up beside each drink stand, and those wanting to attend can enter the lottery to win tickets now. 

Sanrio's first and largest Kuromi ad truck will also be driving through the streets of Tokyo, Nagoya, and Osaka during the event week. 

Kuromi will also be teaming up with (G)I-DLE, a popular five-member global idol group from South Korea. Campaigns are planned to appear in Hangzhou, Suzhou, Taiwan, Korea, North America, and Europe.

Kuromi ranked in the top three in this year's Sanrio Character Awards, and her popularity is steadily growing with Gen-Z. Keep an eye out for more Kuromi-inspired events in the future!

Information

#KuromifyTheWorld Week

・Kuromi's Drink Stand: 

Running: 

Shinjuku, Tokyo: October 20 – October 24, 2022

Shinsaibashi, Osaka: October 29 – October 31, 2022

・#KuromifyTheWorld Ad Truck:

Running:
Tokyo: October 20 – October 24

Nagoya: October 26 – October 27

Osaka: October 29 – October 31

Collaboration Hotel Room Inspired by Fashion Brand Mary Quant Opens in Shibuya

Cerulean Tower Tokyo Hotel in Shibuya has begun accepting reservations for collaboration rooms inspired by the British fashion designer Mary Quant. Along with these unique rooms, visitors can also enjoy a Mary Quant exhibition, afternoon tea, and a special non-alcoholic cocktail. 

The Mary Quant Exhibition, the first retrospective exhibition to be held in Japan, will open at Bunkamura The Museum in Shibuya starting November 26, 2022. The exhibition has toured the world, attracting 400,000 visitors in the U.K. Visitors will be treated to the story of Quant, a pioneer of fashion from London in the 1960s. About 100 garments will also be on display.

To commemorate the opening of the exhibition, the Cerulean Tower Tokyu Hotel, a staple of Shibuya, will offer a number of Quant-inspired rooms and goodies.


Visitors can choose from two styles of rooms that express Mary Quant's worldview.

The corner room is decorated with the iconic black and white Big Daisy, while the deluxe room is filled with pink and white flowers. Each room includes a special gift for visitors to take home, such as a cosmetics set and a round bag. The brand is known to represent freedom and originality, and guests are invited to relax and enjoy themselves to the fullest.

The Tour de Ensemble with Mary Quant three-tiered afternoon tea set features scones and other desserts accented with the brand's signature daisy. Guests can also enjoy a collection of 30 teas. This special set will be available starting on December 1 at the Garden Lounge ZABOU overlooking the Japanese garden on the hotel's lobby level.

The non-alcoholic Daisy Blooms cocktail is an eye-catching pink drink. Fresh strawberry and raspberry juices, chamomile syrup, and apple juice are blended to create this sparkling drink. Not too sweet and with a refreshing aftertaste, it's perfect to enjoy with lunch! This beverage will be available at the Garden Kitchen Caramelo on the hotel's lobby floor. 

Keyakizaka Lights, a Tokyo Winter Tradition, to be Held Again in 2022

From November 11 until December 25, 2022, Roppongi Hills Christmas will cover Tokyo in glittering lights once again. The Keyakizaka Lights, one of Tokyo's most popular winter attractions, will also take place in 2022, with the 400-meter-long Keyakizaka street covered in over 800,000 blue and white LED lights.

For the first time in three years, the Mohri Garden will be covered in lights as well. The annual Christmas market will invite guests to experience an authentic German Christmas, and Christmas cakes and gourmet food unique to Roppongi Hills will be for sale. 

The Roppongi Hills Christmas event utilizes LED lights and has done so since the first event was held in 2003. Clean power will be used again this year, and the lights will be switched on from 5 PM until 11 PM each night. 

Information

Roppongi Hills Keyakizaka Lights

Running: November 10 – December 25, 2022 *Daily from 5:00 – 11:00 PM

*Lights may begin at a different time on November 10 only.

Location: Roppongi Keyakizaka Street

Official Site: https://www.roppongihills.com

Official Chiikawa Store Opens on Tokyo Character Street

The official Chiikawa store, Chiikawa Land Tokyo Station, will open on September 16, 2022 on Tokyo Character Street beneath Tokyo Station!






Chiikawa is a popular character created by Japanese illustrator Nagano on Twitter. In December 2020, the character's official online store, Chiikawa Market, was opened, and the many comics featuring the character posted on Twitter were compiled into a book. Now with a massive fanbase, Nagano's follower count on social media has reached 1.3 million, and a number of collaboration cafes and exhibitions featuring his characters have popped up around Japan. Chiikawa even has his own anime series broadcast on Mezamashi TV!

Purchase Bonus

One Hologram Sticker included with each purchase.

Manmaru Bottled Water with each purchase of ¥3,300 (Tax Included) or more

Small Plushie Friends (6 varieties) with each purchase of ¥8,800 (Tax Included) or more

Not for Sale / Limited Quantities Available

Chiikawa Land Shopping Bag (4 varieties)

Chiikawa Land Tokyo Station Exclusive Items


Layered Acrylic Stand / Smartphone Ring

Square Magnet

Clear Folder

Washi Paper Sticker in Smartphone Size

Printed Card

Large Face Towel / Bath Towel

Towel (Set of 3)

Large Tote Bag

Cookie Set in Cube Box

Salt (Set of 5)

Japanese Paper-style Pin in Capsule (12 varieties)

Commemorative Opening Stamp

The Harajuku and Umeda, Osaka Chiikawa Land stores, which opened last August, have seen massive success. In June 2022, the Fukuoka PARCO store opened, followed by the Kyoto Shijo Kawaramachi store in July. In August, the limited-time Magical Chiikawa store opened on Tokyo Character Street, and due to its massive popularity, it will now be permanent.

The Chiikawa Land Tokyo Station store features special commemorative products using newly-drawn illustrations, including exclusive purchase bonuses and exclusive shopping bags.

©nagano / chiikawa committee

Information

Chiikawa Land Tokyo Station

Opening Day: September 16, 2022

Halloween Afternoon Tea with Black Cat Motif Coming to Tokyo's Grand Prince Hotel New Takanawa

During the month of October, Grand Prince Hotel New Takanawa in Tokyo will be offering a special Autumn Afternoon Tea. Inspired by Halloween–and particularly black cats–Lounge Momiji on the first floor will invite guests to devour some tasty treats. 

This year's Halloween theme is 'black cats,' which are said to be the messengers of witches. Guests will be able to enjoy Halloween-specific sweets and afternoon tea to fully enjoy the flavors of autumn.

 

In addition to sweet and sour macaroons filled with blackcurrant with a black cat motif, visitors can enjoy a bat-themed purple sweet potato Mont Blanc and cream puffs made with pumpkin. The black cat cookies are also perfect for posting to Instagram, so come enjoy lots of sweet and savory goods made with autumn fruits and vegetables such as grapes, persimmons, and figs.



Come enjoy afternoon tea and get into the Halloween spirit this October!

Ibiza-Inspired Kiranah Resort Toyosu Opens with Stunning View of the Rainbow Bridge

Kiranah Resort Toyosu, an outdoor dining and leisure facility, will open in Koto-ku, Tokyo on August 26, 2022.

 

Kiranah Resort Toyosu is a complex perfect for families, couples, and children alike, and was inspired by Ibiza in Spain. The attractive location offers a view of Tokyo Bay and a panoramic view of the Rainbow Bridge. The site is the size of a soccer field and includes barbecue facilities with approximately 1,000 seats in three unique areas, as well as a restaurant and bar offering both a la carte and full-course meals. Visitors will also find a DJ booth, dog area, bonfire lounge, event stage, lawn, and much more.

The barbecue area spans three areas, each with a distinct atmosphere. The number of guests, the menu, and the price can be changed according to the guest's needs.

The cabin area offers an outdoor kitchen with a grill and sofas beneath an air-conditioned pergola perfect for every kind of weather.

At the pool area, guests will find impressive DJ booths and will feel as though they have been transported to a luxury beach resort. At night, the area is lit up to give a more adult atmosphere.

The Pallet area includes activities for children and adults alike, and sports a massive lawn, bonfire area, and food trucks. A huge dog park will also welcome furry friends!

The main dining room is scheduled to open in September and will feature a bar area on the first floor and a restaurant on the second floor. The restaurant will have dishes and drinks to suit every situation, including lunch, a la carte, catering menus, and full-course gastronomic meals in an extraordinary space. Seats on the second floor overlook the Rainbow Bridge, Tokyo Tower, and Sky Tree, so be sure to visit on your next trip to Tokyo!

Information

Kiranah Resort Toyosu

Address: 6-5 Toyosu, Koto-ku, Tokyo

Hours: 11:00-15:00, 17:00-21:00 (Subject to change.)

Holidays: None (subject to change)

Access: 10-minute walk from Shijo-mae Station on the Yurikamome Line / 5 minutes by taxi from Toyosu Station on the Yurikamome Line
Reservations: https://kiranahresort-toyosu.com/ 

TOKYO LIGHTS 2022 International Projection Mapping Competition to be Held at Meiji Jingu

From September 17 until September 19, the TOKYO LIGHTS 2022 International Projection Mapping Competition will be held at Meiji Jingu! This will be the second such event and will bring together some of the most impressive and technologically advanced light displays from around the world to wow audiences.

The main event will be the 1-minute Projection Mapping Competition, in which competitors from around the world will project their art onto the historic Meiji Memorial Picture Gallery. In the Festival of Light area, a barrage of unique light shows will take visitors on a journey through a wonderful world of light and sound.

Image from Last Year's Event

The 19 Finalists

Light Shows at TOKYO LIGHTS 2021

The competition portion will feature a collection of short, one-minute projection mapping presentations. The theme chosen for 2022 is LIFE: Existence, living, and humanity.

 

19 finalists were chosen from 241 entries and 55 countries. Those unable to attend will be able to watch the event streamed on YouTube. The finalists for 2022 include Iran, Croatia, Spain, Poland, Hungary, Germany, Ukraine, two entries from Bulgaria and Thailand, five entries from China, and three entries from Japan. Don't miss the awards ceremony on the final day!

Information

TOKYO LIGHTS 2022 International Projection Mapping Competition

Venue: Meiji Jingu Gaien Seitoku Memorial Picture Gallery and Meijijingu Gaien Rubber Baseball Field (1-1 Kasumigaoka-cho, Shinjuku-ku, Tokyo)


Dates: 

September 17 – September 19 / 18:00-21:00

September 17-18 / International Competition (2 Performances)
Round 1: 18:30-19:20 / Round 2: 20:00-20:50

September 19 / International Competition (1 Performance) & Award Ceremony / 19:00-20:50


Official Site: https://tokyolights.jp