Introducing the Kawaii Girls of the World | Kawaii Fashion Snap #5: Accessorize
Welcome to Episode 5 of Kawaii Fashion Snap where we get to know all about the kawaii girls of the world and their fashion. Each girl in this series has incorporated Japanese-like fashion into their wardrobe and turned it into something of their own.
Today's theme is "Kawaii Accessories" where our cute line-up will showcase all kinds of accessories which they have incorporated as part of their fashion lifestyles.
Everything in Milli's inventory today is pastel coloured, from the stationery to the camera and Ramune♡ Not only are her pastel aesthetic looks stylish and kawaii, but so is her range of accessories. If you're in need of pastel and fairy-kei fashion inspiration then you'll want to follow Milli over on Instagram.
Little Doll's pastel pink aesthetic trickles into her accessory range too, from the big fairy tale-like ribbons on her shoes to her My Melody phone case and notebook and delicious doughnut topped pen. Her accessories play their pink part in her cute outfits too, so click below to follow her on Instagram.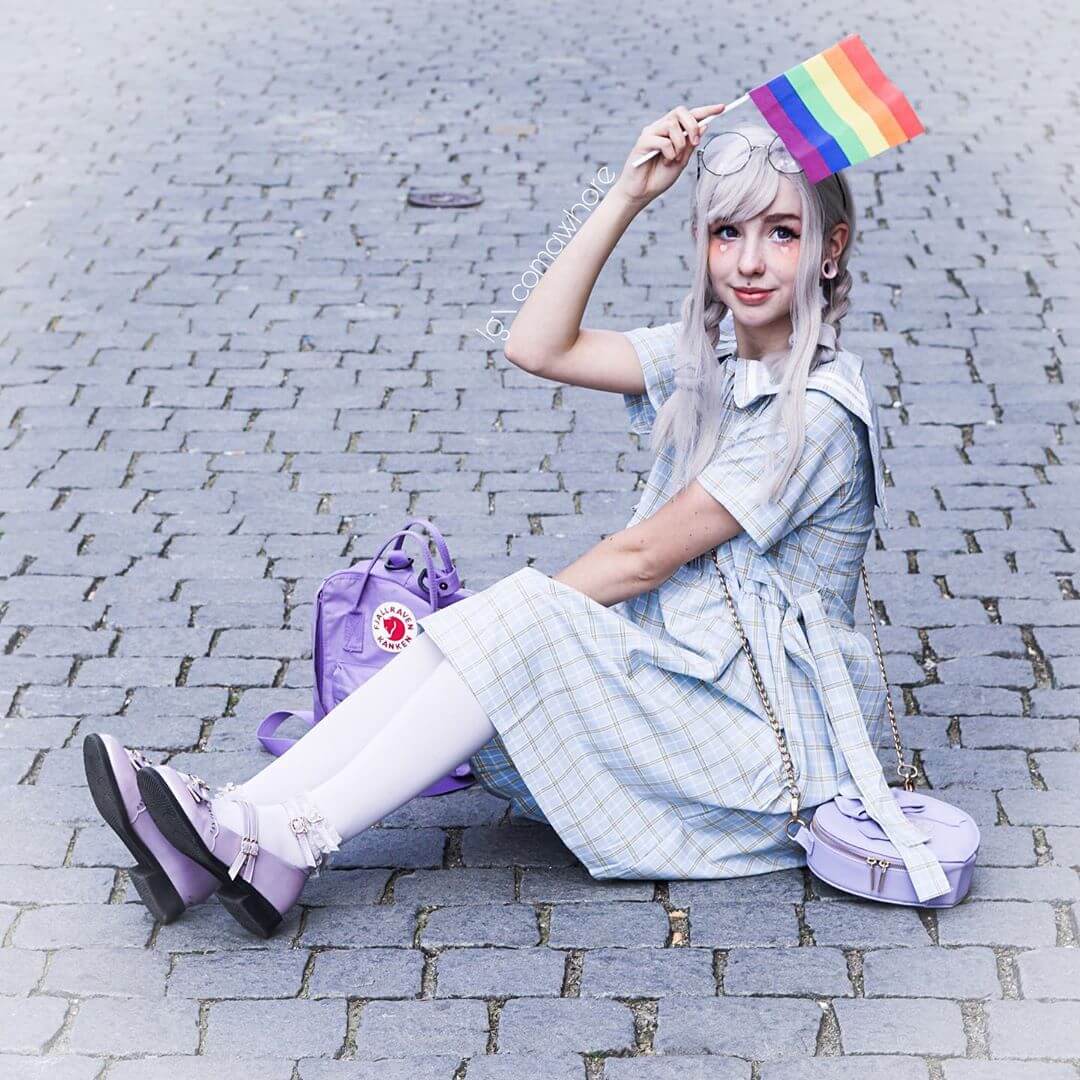 Kai is an Instagrammer interested in photography and music who has a selection of Sailor Moon goodies and cute stationery including one from the adorable Alpacasso series. Her heart-shaped bag is perfect for coordinating kawaii fashion as shown on her page. Be sure to check out her wide and breathtaking range of Harajuku-inspired fashion.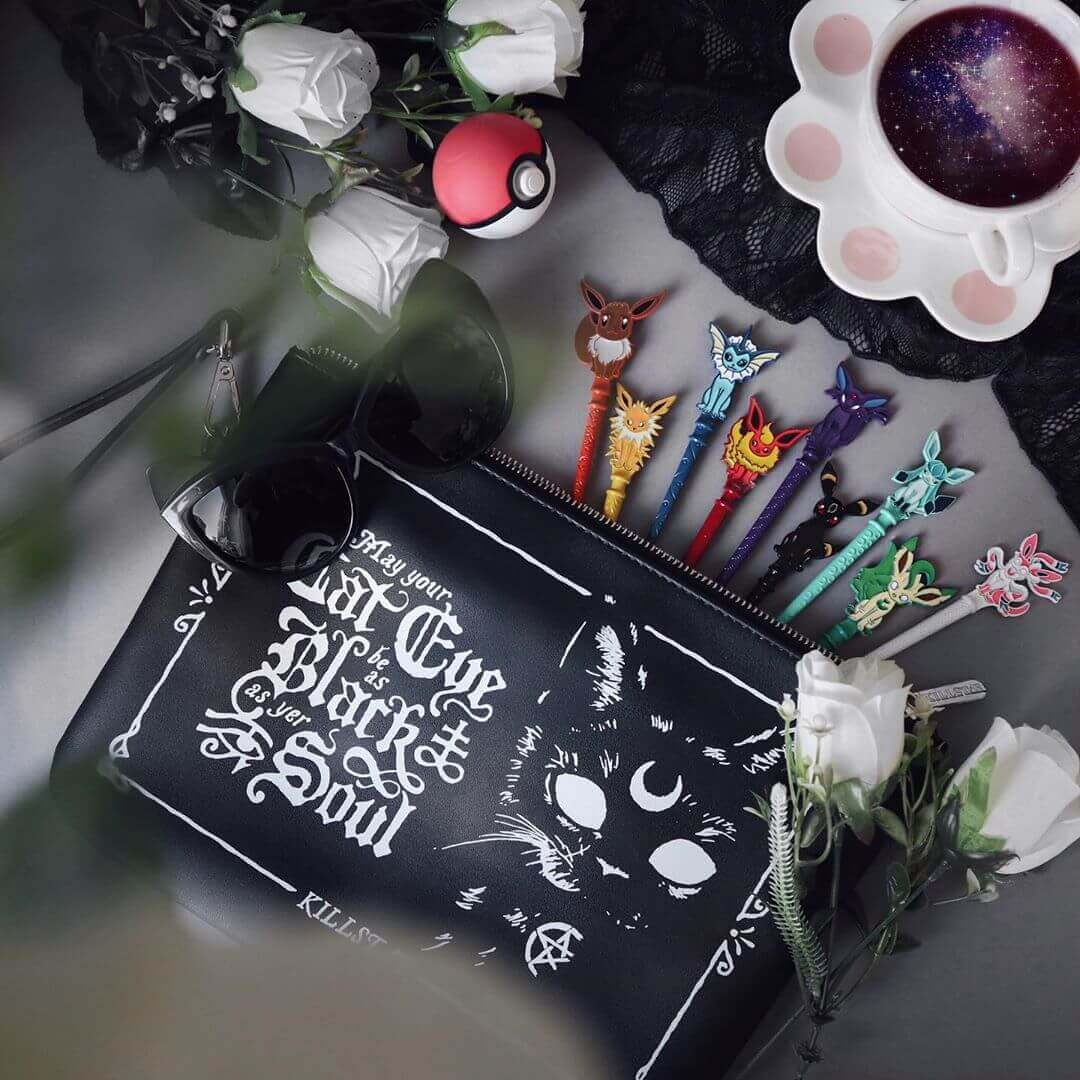 Sara's Instagram feed showcases her dark aesthetic and grunge fashion, integrating blacks and whites in both her cute outfits and accessories.
We want all of her accessories, from the black cat pouch and Eevee evolutions to her cute Totoro mug which goes perfectly with this look. Get ready for a bewitching when you visit her page and see her many mixes of Gothic, witch and kawaii elements.
No pastel princess's wardrobe is complete without pastel coloured accessories! Sandra's purple jacket has a pair of cute flamingos on it, her trainers are aurora coloured, and her backpack has Hello Kitty riding a unicorn―simply exemplary colourful pop styling!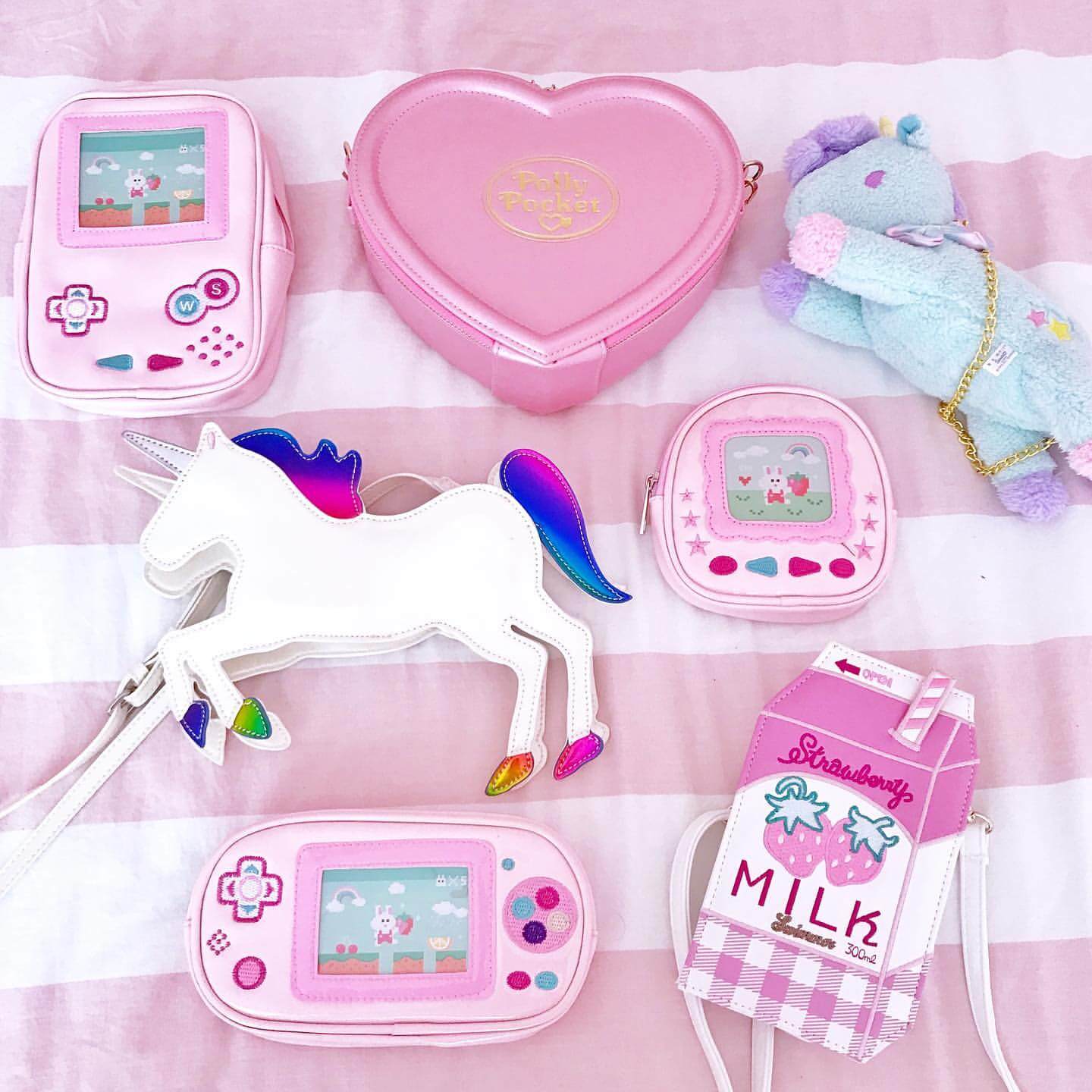 The sweet and cute Skitty has so many cute cosplay items. The unicorns and polly pocket are sure to splash your look with some vibrant pop colours. If you are looking for an accessory to accent your adorable look, the small strawberry milk bag is the way to go. Want to see some Japanese accessories too? Make sure to check her out on Instagram! 
If you'd like to feature in the next Kawaii Fashion Snap or know somebody that would, then follow us on Instagram and post at us with the hashtag #moshimoshiphoto. We hope you look forward to the next entry!