"Harmonica Yokocho" of Kichijoji always welcomes you.
The bar streets such as "Golden Street" or "Omoide yokocho" that used to be the place where only heavy drinkers go are recently becoming more and more easier place to visit because of increasing the number of foreign tourists. However, I would like to recommend "Harmonica Yokocho" in Kichijoji for the people who feel anxious to go to those types of uncertain bar streets for the first time.
This place is also the same as the other bar district that was originaly black market after the world war. However, since they started making café and bar restaurant that young people can come in easily, people who has never come to the bar street started coming back to this place.
 The first restaurant that you can feel free to enter is called "Harmonica kitchen." It is a café and bar that you can not only use for girl's meeting for lunch and also drink alcohol by yourself at night. They carry anything from hoppy to champagne. You eat light appetizer at this restaurant, and go to next one.
The next one is recently-opened Oden pub called "Iroha." Just grab some small portions of snacks that go with sake dished up on colorful plates, and drink some shochu. This cheerful atmosphere pub is run by a young owner. The wonderful thing about this place is that you can drink shochu that already mixed with some water like the same as Kagoshima style which is the home of shochu. After you eat and warm up your body with some Oden that is made in Tukada Fisheries that is located in this Harmonica Yokocho, the next one is an old-established bar called "Sasa-no-Ha." You should drink the sake called "Tsukasa-botan" made in Kochi prefecture and eat with large portions of fresh and tasty sashimi.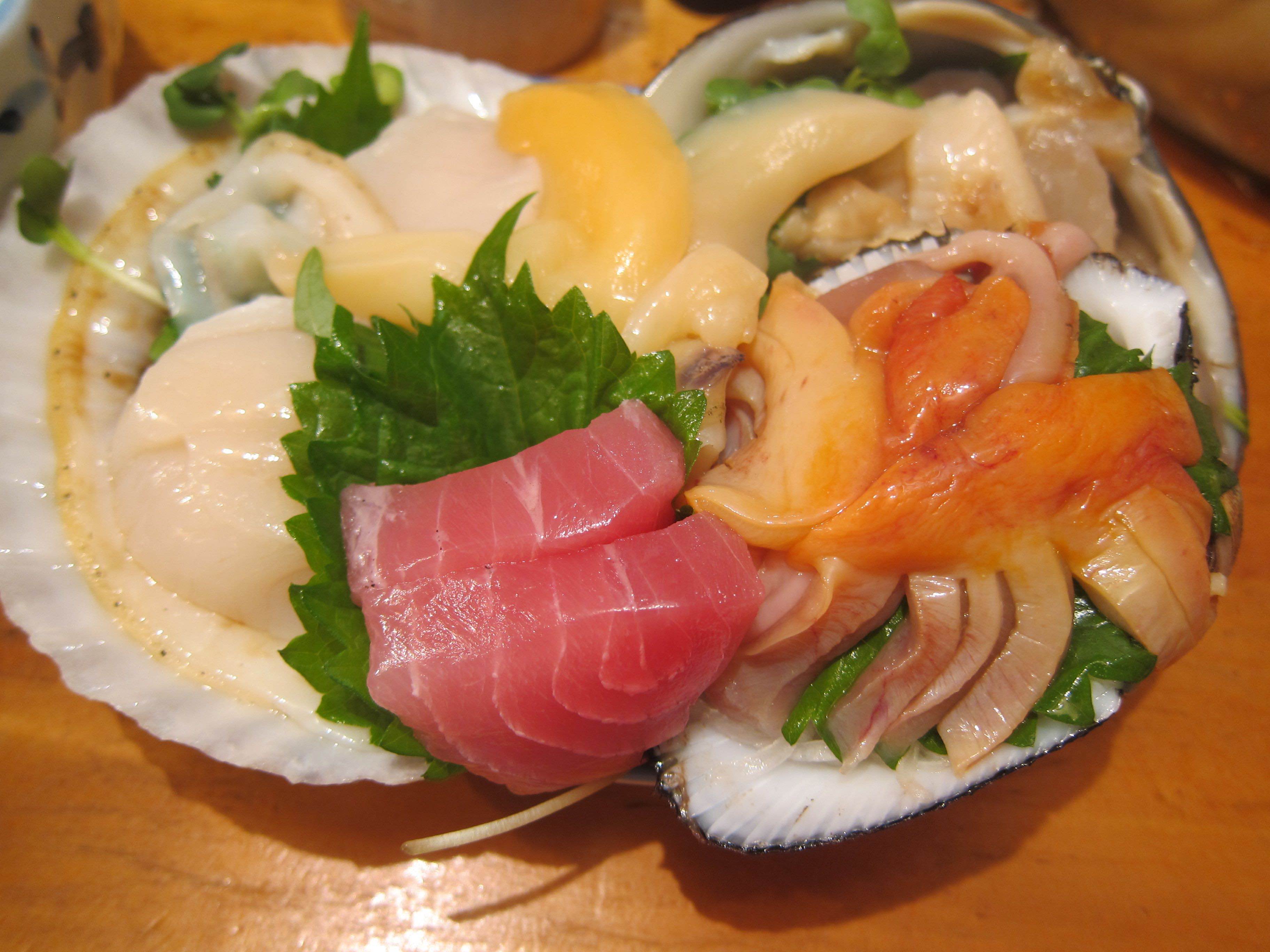 This is kind of a high-status restaurant that is different from previously mentioned "Harmonica kitchen" or "Sasa-no-ha", but they are going to welcome you if you just behave politely even if you are a first timer.
There are a variety of kinds of bars for young people or older heavy drinkers. This bar street will welcome you.
■Harmonica Yokocho
Address: Musashino 1st Bldg. 1-31-6, Motomachi, Kichijoji, Musashino-shi, Tokyo
Kiwako Kurashima("The Classic Bar" Editor in Chief)
−−−
■Related article:Why don't you go bar hopping at "Omoide Yokocho"?
■Related article:Enjoy with your friends on New Year holidays at "Niku-Sakaba"
RELATED ENTRIES
The second "Kanahei no Shodobutsu × Kotori Café" will be opened!

"Kotori Café" created under the theme of "a café where you can enjoy drinking coffee while watching birds," collaborated with "Kanahei no Shodobutsu" created by the illustrator/manga artist, "Kanahei"and opened a collaborative café at each of their stores (Omotesando/Kichichoji/Sugamo/Shinsaibashi) starting from the 3rd of February 2018 (Sat.) until the 31st of March (Sat.). (the café will open from the 8th of February at the Kichijoji Store.)

Each Kotori Café has about 25 popular small birds including a poll parrot, a canary, a hook bill and a paddy bird. The space where the small birds are kept is separate from the interior of the café so the café is very clean. I am sure that those of you who love small birds will love this café.

The illustrator/manga artist,"Kanahei"has been producing LINE stamps, creates serialized mangas, sells original goods and produces adds for companies. "Kotori Café" which is collaborating with "Kanahei" will offer original menu itmes using the motifs of Pisuke and Usagi.

Original products including product using the motif of the parrot of "Kotori Café," desserts and Kanahei's small animal goods are being sold in the sundry section of the cafes.

Collaborative café – Omotesando & Sugamo limited menu

・Pisuke Cake & Drink Set 1,600 yen (Sugamo store is opened only on Saturdays, Sundays and holidays)

・Usagi Cake & Drink Set 1,600 yen (Sugamo store is opened only on Saturdays, Sundays and holidays)

Many other collaborative menu items and goods are available. Let's check their original menu items and goods!

■information

Kotori Café Omotesando Store

Address: 6-3-7, Minami Aoyama, Minatoku, Tokyo

Business hours: 11:00 to 19:00

Fixed holiday: undecided

TEL:03-6427-5115

Kotori Café Kichijoji Store

Address: 1-14-7, Shimorenjaku, Mitakashi, Tokyo

Business hours: 10:30 to 18:00

Fixed holiday: undecided

TEL:0422-29-9224

Kotori Café Shinsaibashi Store

Address: Minami Senba BRICK 3F, 4-14-1, Minami Senba Chuoku, Osakashi, Osaka

Business hours: 11:00 to 19:00

Fixed holidays: undecided

Kotori Café Sugamo Store

Address: 3-18-13, Sugamo, Toshimaku, Tokyo

Business hours: 10:00 to 18:00

Fixed holiday: maintenance holiday – one day per month

TEL:03-6903-5084

Kotori Café URL:http://kotoricafe.jp

A "hot dishes"menu matching autumn, will be released at "Tokyo Kosora," a rooftop bear garden on top of Shinjuku LUMINE 1.

A rooftop beer garden "Tokyo Kosora" which was created under the theme of "Japan (Tokyo)" will release an autumn season-limited "hot dishe" menu called "Oden to Wine." A hot "Oden" (Japanese broth with many kinds of ingredients) was included in the all-you-can-eat menu of Tokyo Kosora in this comfortable yet becoming chilly season after the hot summer.

The ingredients of this new menu (oden) includes the standard ingredients such as radish and egg. In addition however, they offer colorful ball cake, melty ox tongue and sweet and sour tomato. There are many other ingredients available such as vegetables and the menu will surely warm up your cold body.

As a matter of course, you can also order their usual menu items. "Tokyo Obanzai" (prepared dishes), Chirashizushi (scattered sushi) and yaki onigiri (grilled rice balls) are also included in the all-you-can-eat menu lineup. The main dishes include chicken plate and sirloin steak plate. ※the sirloin steak is not included in the course and it has to be ordered separately.

About 50 kinds of drinks created under the theme of "Tokyo" which use Japanese liquors and ager sours are offered on the all-you-can-drink menu. The Japanese style beer garden "Rooftop Beer Garden Tokyo Kosora"will be open until October 9th (Mon.), 2017.

Let's enjoy autumn at the rooftop beer garden,"Tokyo Kosora!"

■Information

Rooftop Beer Garden Tokyo Kosora

Date: May 11th, 2017 (Thurs.) to October 9th, 2017 (Mon.)

Address: Rooftop of LUMINE Shinjuku LUMINE 1, 1-1-5, Nhishi Shinjuku, Shinjukuku, Tokyo

Reservation: 050-3187-3235

Business hours: <Mon to Fri> 17:00 to 23:00 (21:00 Food L.O. / after 90 minutes of starting to eat – Drink L.O.)

<Sat/Sun/holidays>16:00 to 23:00 (21:00 Food L.O / after 90 minutes of starting to eat – Drink L.O.)

WEBSITE:http://tokyo-kosora.jp/

Enjoy the authentic taste along on the Chuou railroad line

There are some popular sightseeing spots for tourists from other countries in Tokyo such as Asakusa, Ginza, and Harajuku. Recently, the area along on the Chuou line has been becoming popular among men and women of all ages. There are so many enchanting towns for Japanese in this area such as Kichijoji which always ranks as the town where people want to live, Koenji, Nakano which is said to be the "Holy place" for sub-culture fans, and Nishi-Ogikubo which has a lot of high-quality casual restaurants.  This place is full of unique restaurants and bars. I would like to introduce two authentic restaurants that even foreign customers say they are better than the one in their countries.

The first one is Russian and Georgia restaurant called "café Russia" in Kichijoji. Their popular menus are Borscht which has vivid beets color and Piroshki that they bake after they get an order. There are special food that you can enjoy authentic Russian food's taste such as grilled chicken that is marinated with the fermented herb for one to three days called Tabaka, and Ukha the fish food which has a lot of salmon and onions. The Japanese chef who learned how to cook in Russia and other fluent Japanese speaker staffs who are from Ukraine and Russia will welcome you with great hospitality. You can enjoy their foods even if you are here by yourself.

The second one is "BiaHoi chop" which is located behind the Nakano Broadway. BiaHoi means popular and cheap bar in Vietnam, and the chef who learned recipes in Vietnam cook so many foods. There is same distribution's Japanese branches of popular grilled chicken restaurant from Hanoi called "BINH MINH," so Vietnamese style grilled chicken with special sauce is great.  It is good that you can try familiar menus such as lemon glass hotpot and Banh mi. There are authentic tastes that even people from other countries can enjoy in the area along on the Chuou line. It is fun to find the favorite store while you are strolling.

■Information

café Russia

Address: Nine Bldg. B1F, 1-4-10 Kichijojihoncho, Musashino-shi, Tokyo

BiaHoi chop

Address: Kurihara Bldg. 1F, 5-53-1 Nakano, Nakano-ku, Tokyo

Keiko Kodera(Writer)

—

■Related article:There's a food genre that "the restaurants which is hard to make reservations" in Tokyo

■Related article:Taste the best season's oysters in Setouchi,Setouchi oyster seafood dining room

Why don't you go to safe bar that is owned by a beautiful lady chef?

It is good to go to the bar that is ran by a strict male chef, but the bar that is ran by a female with genuine hospitality is good as well.

This little bar is owned by the lady who wears a coverall apron with a kimono. You can drink at the counter table chatting with this lady. The food coming with sake is clear broth soup, local fish sashimi, and Japanese steamed egg custard. These foods made me feel so comfortable. This bar that you can enjoy drinking by yourself is called "Yushima Yamaguchi" located in the drinking district in Yushima. The lady from Yamaguchi prefecture will welcome you with great hospitality and food cooked with ingredients sent back from Yamaguchi.

The bar, which is primarily a wine bar, owned by the lady who also wears coverall apron with kimono where you can enjoy drinking by yourself called "Banzai Panda" in the site of the Japanese geisha district, Mitaka. Home-made thick omelet, potato salad, beef tataki and so on are lined up on the plain wood counter table. And there is a low dining table in the raised tatami-floored seating area. You can enjoy the Japanese wine in the Japanese style space. This is absolutely great.

■Information

Yushima Yamaguchi

Address: TS twin Bldg. 2F, 3-37-11 Yushima, Bunkyo-ku, Tokyo

Banzaipanda

Address: 1-19-11 Nakacho, Musashino-shi, Tokyo

Kiwako Kurashima ("The Classic Bar" Editor in Chief)

■Related article:There's a food genre that "the restaurants which is hard to make reservations" in Tokyo

■Related article:The popular Japanese restaurant which even have repeat customers from outside the country

【TokyoDinner】There's a food genre that "the restaurants which is hard to make reservations" in Tokyo

There is food genre that "the restaurant which is hard to make reservations" along with "French" or "Soba noodles" or other kinds of restaurants in Tokyo. The fans who love this type of restaurants tend to put most priority on making reservations. First of all, they make reservations as fast as they can, and look for participants on SNS. That's why the things like all people who got together are first time to see each other frequently happen. The harder these groups of people try to make reservation for those restaurants, the more those restaurants popularities rise. Nobody knows this cycle will end.

Being specific, firstly, there are restaurants that only accept people who are introduced by regular customers. The restaurant called "Takajo Kotobuki" serve the best duck in Japan, but you can even enter the store without being introduced. The steak restaurant in Ginza called "Kawamura" which is said to be the one that sparked the meat boom in Japan is currently impossible to enter for first-time customers. You should just wait for the luck to enter these restaurants.

Sushi restaurants have become a synonym for the restaurant which is hard to make reservations. They tend to have few seats, and people who come to these restaurants often make a reservation for their next visit, so instead of the fact that is easy for anyone to make reservations, but it is hard to get there. For example, the last time I went to the famous restaurant called "Mitani" was July, 2014, and even though I tried to make the next reservation at that day, they said it is going to be three years ahead.

【Tokyo Cafe】Visit the café which has original menu that give you great impact 2 Kagurazaka"la kagu"

Kagurazaka is famous as a city that many French people live in. "la lakagu" which opened in front of Tozai line Kagurazaka train station attract public attention as a good spot.

"la kagu" is a commercial facility that renovated the building used as storage for books from Shincho company. This wide wood stairs and rusty looking building are supervised by Kuma Kengo who is famous for the aesthetic designer of the new national Olympic stadium which is going to be the main place for Tokyo Olympic in 2020. There are many fashion stores and variety stores inside the building which was renovated last summer. It is good that you can get good souvenirs. The food court that established together with this building has the café called "LA MADRAGUE" which is the first branch in Tokyo.

The main store of "LA MADRAGUE" in Kyoto is the café which passed down three traditions. This café was built in the site of a café called "Jun-kissa Seven" which closed and is being missed by many people, and their furniture is given by "Meikyoku Kissa MUSE." They also took over the egg sandwich recipe from western style restaurant called "Corona." This place which has both of retro and modern atmospheres is being loved by people in Kyoto for a long time. The owner, Yamazaki Sanshiro Hirotaka, opened this "Kissa MADRAGUE" with a wish of "protecting the traditional old-established caffe in the town." The town in Kagurazaka which has stone pavements, red-light district, so many foreigners, and long history is similar to Kyoto somehow. The reason why the owner who loves traditional café cultures chose this place as the next branches is obvious if you walk around the town in Kagurazaka.

The popular menu called "Corona's egg sandwich (850yen)"which many people wait in long lines for will definitely make you smile.   

The surprisingly thick egg is about 7centimeters, and it will be about 10centimeters tall when you add the bread. The eggs are so wobbly when you try to open up your mouth to eat. It has soft sweetness, smooth texture like you are eating clouds, and great flavor of dashi soup spread in your mouth. It is the traditional taste that has been passed down by the owner of "Corona", and Mr. Yamazaki who made the sandwich the specialty of this restaurant. The sweet taste and soft texture of the eggs makes me nostalgic somehow. They also do take-out, so it is good for sharing with your friends.

The unique menus that you only can eat at "La MADRAGUE" includes limited special menu for Kagurazaka store called "kagu rice (980yen)" which has curry sauce and runny egg on the top of ketchup rice, "MAD rice (980yen)"that you can choose the toppings as you like, and "spaghetti Neapolitan (900yen) "which has omelet under the spaghetti.  Each menu contains sweet and soft eggs.

It is good to sit down on the sofa inside, but you also can spend time at the terrace when it is good weather. I want you to enjoy the traditional café in Kagurazaka being away from the bustle of big cities.

*Prices do not include taxes.

■Information

LA MADRAGUE

Address: La Kagu 1F, 67 Yaraicho, Shinjuku, Tokyo

Kissa Madrague

Address: 706-5 Kami Matsuyacho, Nakagyo-ku, Kyoto

Yuriko Ueki(Writer)

—

■Related article:Visiting Japanese Coffee shop where you can encounter the foods which give you great impact. Vol.1

MOSHI MOSHI GOURMET:Obanzai (a traditional Japanese cuisine native to Kyoto), tasty sake, and delicious set meals

Most people have an impression that the restaurants in Kyoto are high-priced.

Kyoto is actually one of the highest costs of living after Tokyo and Kanagawa, so you might feel it's expensive when you go out to eat at restaurants around the sightseeing spots.

However, there are some reasonable restaurants. I would like to introduce a good restaurant which is located in the middle of downtown in Kyoto. The restaurant is called "Kyo Obanzai Dining Takayama" and the slogan for this restaurant is "Obanzai (a traditional Japanese cuisine native to Kyoto), tasty sake, and delicious set meals" is located on a side road on the way from Shinkyogoku Street to Kawaramachi Street.

While most restaurants in Kyoto close early, this store is open until eleven PM, so it is a good place for drinking and eating Obanzai. They also serve local brewed sake.

The set meal in this picture is "hamburger meat and kara-age set meal (780yen)." It is very popular on the menu since you can taste two different kinds of meat foods. The hamburger meat is thick and has a rich taste with plenty of sauce, and kara-age is crispy and delicious. These foods are already fulfilling, but it is great that you also get as much rice and miso soup as you want. There are a variety of kinds of food on the menu that only cost 780yen or 880yen.

If you want to drink at first, I would recommend you to order "Otsukare-sama set (1000yen)" which has both of sake and Obanzai. One glass of alcohol (beer, sake or sho-chu), the food to go with drink such as deep fried skewer, small bowl of food such as pickles, and today's main dish such as grilled fish will be served in this plate.

It is a very useful restaurant when you visit Kyoto.

■Kyo-No-Obanzai Sake-Dokoro Takayama

Address: 457-3 Matsugaecho, Nakagyo-ku, Kyoto 604-8034, Kyoto

Maki(Writer)

−−−

■Related article:MOSHI MOSHI GOURMET Why don't you go bar hopping at "Omoide Yokocho"?

■Related article:MOSHI MOSHI GOURMET Enjoy with your friends on New Year holidays at "Niku-Sakaba"

【TokyoDinner】Enjoy with your friends on New Year holidays at "Niku-Sakaba"

New Year gives a lot of chance for get-togethers with your family and friends. If you want to have a gathering with your close friends, everyone would chose to go some casual bars.

"Shibuya Niku Yokocho" is a place where several restaurants have gathered which specialize in meat foods on one floor in this building.  It is the biggest "meat's theme park" in Japan which is easy to hop to each restaurant.  I've heard it is also popular among foreign customers since they can get a variety of meat menus in Japanese nostalgic atmosphere.

Each restaurant has their own specialized meat menus such as steak, kara-age, broiled pieces of beef/pork innards, churrasco (Brazilian barbeque) and so on.  If you want to enjoy more unique meat foods, you should visit the upstairs of this building called "Niku Yokocho Hanare." First of all, you should order "T bone steak (3180yen for 300gram)" at a restaurant called "Maekawa" where you are also able to enjoy Yogan-yaki, aging meats and skewers.

After you eat the aging beef that you can enjoy both as a fillet and sirloin steak, the next one should be "Yappa" which is popular meat sushi restaurant, and order the menu called "Uniku (680yen for 2 pieces)."

The combination of rich sea urchin's flavor and melty seared beef is amazing. Juicy meat ball tempura (980yen) is also great with drink.

The bar called "Izakaya Niku Hiroba" has Japanese style food menus that the chef who used to work for Japanese restaurant came up with. The Japanese style sparerib is very fulfilling for your mind and appetite.

If you want to drink something when you are eating unique meat cuisines, I would recommend "Jin-Toni!" which was made by arranging Beefeater Jin and tonic to go with meat. The refreshing lemon flavor and spiciness of black pepper is addicting, and will make you tipsy before you know it.  This exciting meat food experience in these reasonable priced restaurants definitely will make you come back again.

※Under-aged drinking is prohibited by law.

■Shibuya Niku Yokocho

Address:Chitose Kaikan 13-8,Udagawacho, Shibuya-ku, Tokyo

Keiko Kodera(Writer)

—

■Related article:MOSHI MOSHI GOURMET Varieties of stand-up eating style restaurant in Japan

■Related article:MOSHI MOSHI GOURMET Now DELICIOUS MEGA! NIKU-DON is booming!

【TokyoDinner】Why don't you go bar hopping at "Omoide Yokocho"?

One of the ways you can enjoy drinking is going bar hopping at back street. There are several streets which gather a lot of bars in Tokyo such as "Harmonica Yokocho" in Kichijoji, "Nonbei Yokocho" in Shibuya, and "OK Yokocho" in Akabane.  I would like to introduce one of the bar streets called "Omoide Yokocho" in Ikebukuro, West entrance.

When you go through the gate which has merry light-ups, you can see the spit-roasting eel restaurant called "Kabuto" in front of you. This restaurant is a landmark of this block. There are so many heavy drinkers sitting side-by-side in this counter table even at the opening time. You had better order "Hito-tori," so you can get a small portion of each recommended menus. If you ordered this, you will automatically get seven different sides of cooked eel. You are done with appetizer by eating these and drinking Kinmiya Shochu(distilled beverage.)

 You should go to "Tsuru-kame Shokudo" next. This place is like a dining hall that has been helping for long time to make college students around this area full. That's why you can get a lot of food for cheap. There are so many funny named menus such as "Baka de Aho de Furamenkin" (garlic flavored beef tempura) and "Baka-konpoja" (Fried beef sinew sanded with chicken tender) those of which named after the Spanish words. One of my favorite foods is "Soy head" which is soy beans seasoned with curry powder. It is the best food to drink with.

After you are done eating plentiful food and snacks that go well with alcohol, it is time to go to finish up drinking. When you go downstairs to take you underground with drunken staggering, there is a bar named "Minoru." It is old established bar that you can feel a nostalgic atmosphere. You can get food that tastes like mom's home cooking, and drink highball which is the main drink in this bar.

 These bars are only one minutes' apart by walk. This small world will make you dead drunk. This bar street is paradise for heavy drinkers.

■Shinjuku Omoide Yokocho

Address:1-1-1 Nishishinjuku, Shinjuku-ku, Tokyo

Kiwako Kurashima("Koten Sakaba" Editor in Chief)

—

■Related article:【MOSHI MOSHI GOURMET】Visiting Japanese Coffee shop where you can encounter the foods which give you great impact. Vol.1

■Related article:【MOSHI MOSHI GOURMET】Let's go eat the specialty foods!

【TokyoDinner】Let's go eat the specialty foods!

There are specialty foods in popular restaurants. I mean, the specialty of the food makes the restaurant popular. That's why each restaurant works hard to come up with a popular menu. If there is popular food in the restaurant, they can make new branches of their restaurant.

For example, the steak restaurant in Kichi-joji called "Niku-yama" is hard to make reservations because it is so popular. They mainly serve red meats, but their curry rice which they serve at the end of the meal became so popular that they ended up making their own curry restaurant. They are also selling take-out menus and boil-in-the-bag foods, so it might be good to get some as a souvenir.

If you like the Japanese soul food, gyo-za, I would recommend fried gyoza at the restaurant called "Ni-hao" in Hatagaya. Their gyoza ingredients are the same as normal gyoza which has some vegetables and ground meats. However, the texture of the ground meat is more like real meat. It is closer to the taste of coarsely ground sausage. How they cook gyoza is also different from ordinary. They boil gyoza in water first and then deep fry it. The atmosphere is very friendly in this restaurant, so you can enjoy food while relaxing.

A famous Taiwanese restaurant in Shibuya called "Rei-kyo" has over sixty year's of history. The atmosphere is surprisingly energetic in this restaurant, and people enjoy food and drinks on round tables. Their specialty food is freshwater clam, sausage and rice vermicelli. It is highly recommended to order these three. Freshwater clam juice is good to eat with rice vermicelli. I bet you would like the foods in Japan even more.

■Information

 Niku-yama

Address:Fujino-Bldg. 2F,1-1-20 Kichijoji kitamachi, Musashino-shi, Tokyo

Ni-hao

Address:2-27-4 nishihara,Shibuya-ku, Tokyo 

Rei-kyo

Address:2-25-18 Dogenzaka,Shibuya-ku, Tokyo

Atsuo Ohki("The Best Tokyo Restaurant" Editor in Chief)

■Related article:【MOSHI MOSHI GOURMET】Japanese original spaghetti to feel the Showa nostalgia

■Related article:【MOSHI MOSHI GOURMET】Erotic and delicious tofu food?

【TokyoDinner】Erotic and delicious tofu food?

"Eroi wa" = which means "it is erotic" or "it is sexy" in Japanese. This is the first thing I say when I eat this food called "Ero Uma Tofu" which is original menu of the restaurant in Nishi-ogikubo called "Michi-no-kura-san."

This food is named after a female regular customer who is from Kansai area said "Ero Umai wa" = It is very tasty (Erai mean "very" in Japanese with Kansai dialect, and its sound changed to Eroi..) She was technically saying that it is very tasty, but the sweet taste and soft texture of this food is alluring as well.

The secrets of this erotic taste are four different kinds of flavorful oils such as sesame seed oil, scallion oil and peanuts oil. They blend these oils with great balance, and pour on the top of tofu when the fried oil gets a strong aroma. This has the best smell of flavorful oil. You can't help feeling erotic when you eat this. I'm going to eat this "Ero Uma Tofu" again tonight, and I would not able to help saying "Ero Umai" over and over.

■Michi-no-kura-san

Address:New Diamond Heim. B1F, 3-38-15 Shoan ,Suginami-ku, Tokyo

Kiwako Kurashima("The Classic Bar" Editor in Chief)

【Tokyo Dinner】Japanese original spaghetti to feel the Showa nostalgia

It is famous thing that there is no "spaghetti Neapolitan" in Naples, Italy. So, where did spaghetti Neapolitan originally come from? The answer is Japan. This food is currently one of the ever popular menus in some restaurants in town. The origin of spaghetti Neapolitan is Hotel New Grand in Yokohama city. After the world war, the head chef got an idea from some Occupation Army eating boiled spaghetti with ketchups at the restaurant in this Hotel which was taken over by GHQ. This spaghetti Neapolitan that he cooked with fresh tomato's instead of ketchup, fried onion, garlic, ham and mushroom gradually created a great sensation from Yokohama city to all over the country. The ingredients and how the pasta is boiled is different from one restaurant to another. I thought that people in Italy which is known as the home of pasta food would be offended by the fact that we use ketchup for the spaghetti. However, first time spaghetti Neapolitan came to Naples in 2009, it was well-received contrary to expectation.

This food makes Japanese feel wonderfully familiar, and people outside of the country feel new to it. If people are asked what the best restaurant for spaghetti Neapolitan is, a lot of them will name "Pont Neuf" in Shinbashi. This restaurant is very popular and there is always long line at lunch time to get their spaghetti Neapolitan (598 yen).  Thick and chewy spaghetti with home-made sauce containing ketchup has a simple and heartwarming taste.  If you want to try something richer, I will also recommend you to try the juicy hamburg steak (782 yen).

The restaurant called "Anjin" which is located inside building of "Daikanyama Tsutaya Book store" has spaghetti Neapolitan which uses carefully selected ingredients.  It has a relaxed atmosphere that is good for taking a break while sightseeing in Tokyo. The taste of this spaghetti Neapolitan is sophisticated somehow. The interesting thing about spaghetti Neapolitan is the basic progress of how it is cooked is the same, yet each restaurant has it's own uniqueness. If you taste this Japanese original spaghetti once, you will definitely love it.

■Cafe Terrace Pont Neuf

Address: Shinbashi Station-Bldg. 1F,2-20-15 Shinbashi, Minato-ku, Tokyo

■Anjin

Address:(inside Daikanyama T-Site) 17-5 Sarugakucho, Shibuya-ku, Tokyo

Keiko Kodera(Writer)