Akane Shimizu's manga series Cells at Work! is getting a second stage play adaptation which will run from September 27 to October 6. It will serve as a sequel to the 2018 stage play Tainai Katsugeki Hataraku Saibō.
In addition to the teaser trailer, the key visuals of the cast and character line-up have been released.
White Blood Cell (Ryō Kitamura)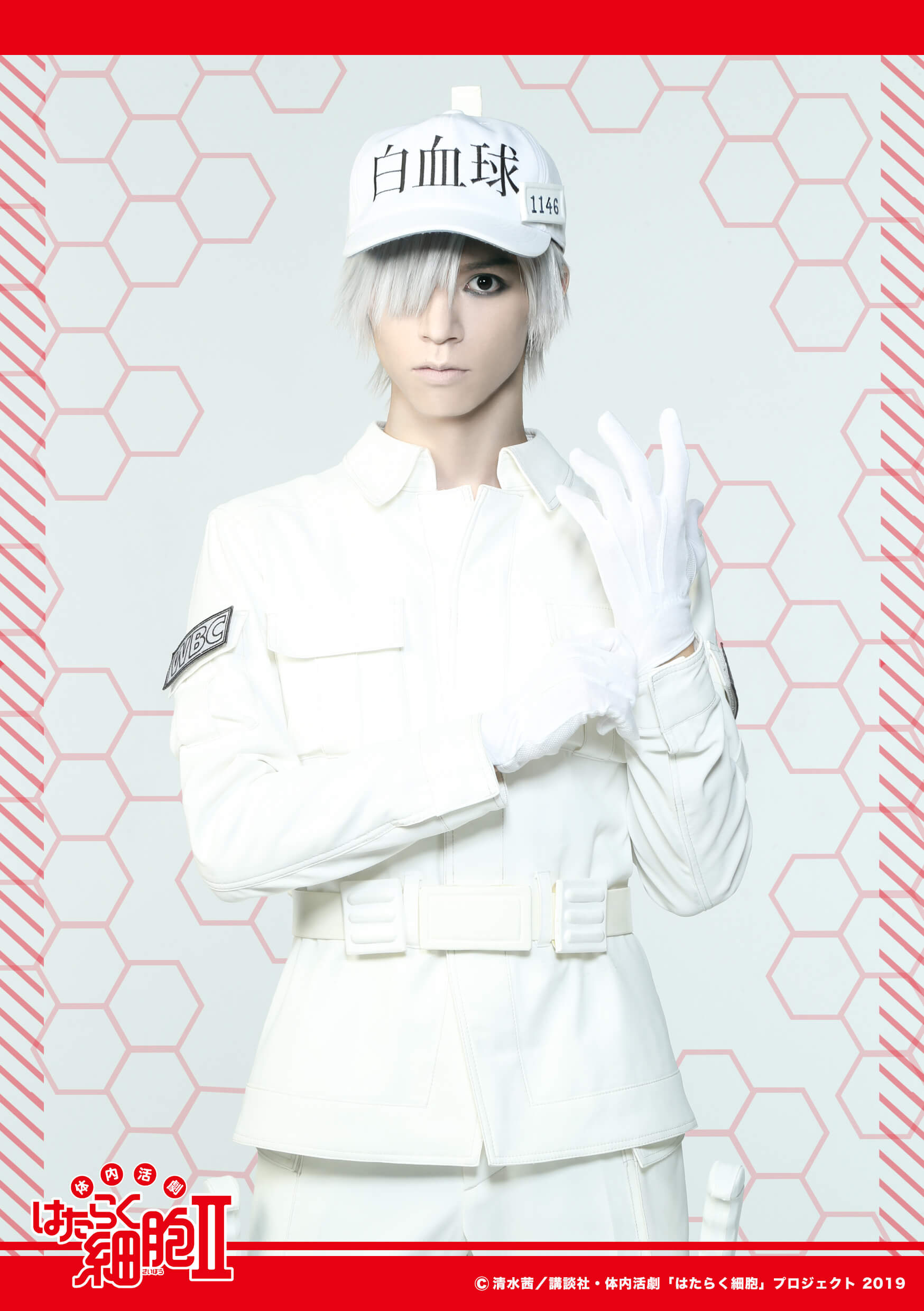 He protects the body from any viruses or invading organisms that enter.
Red Blood Cell (Umino Kawamura)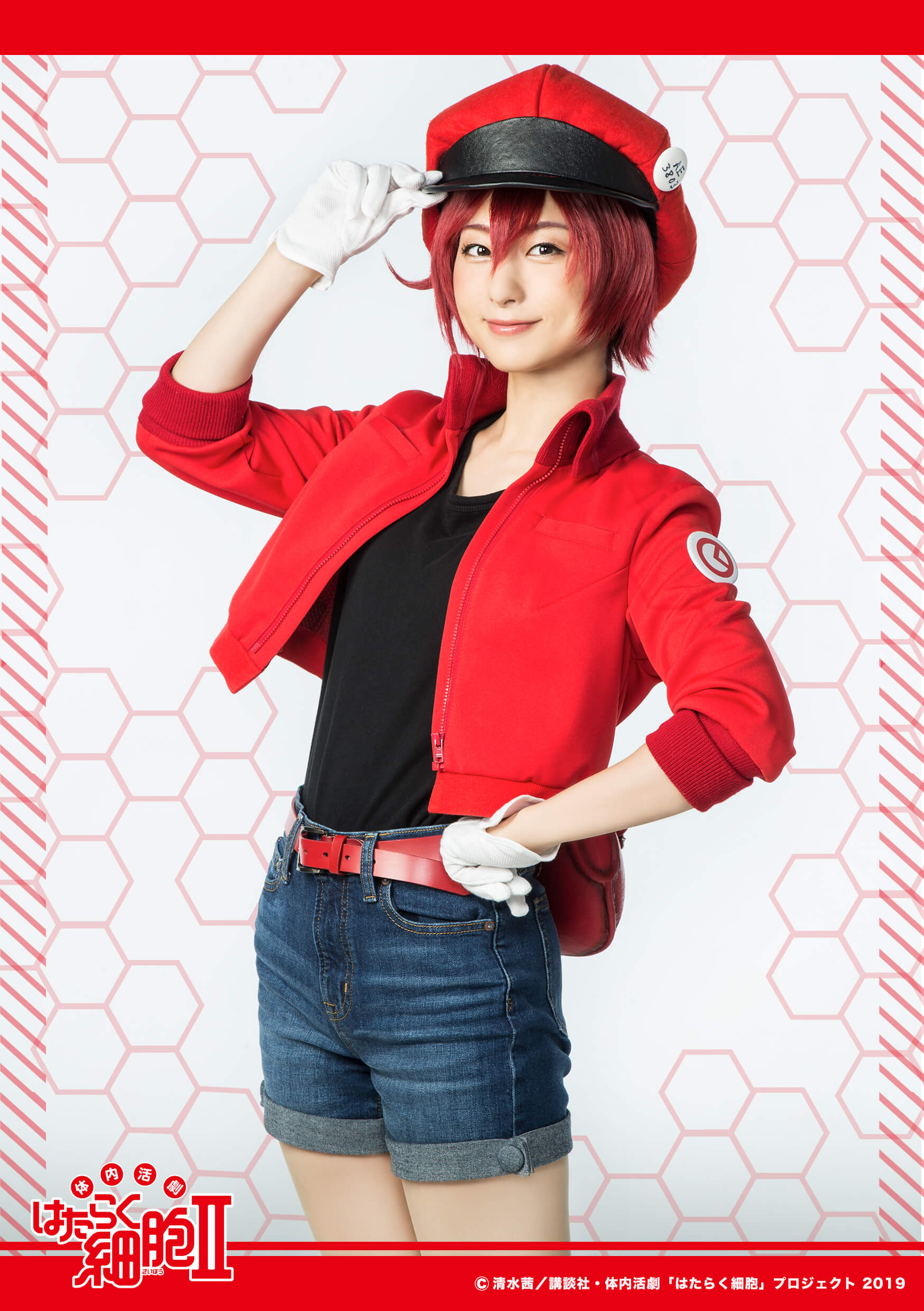 She delivers oxygen, carbon dioxide and other nutrients parts of the body.
Killer T Cell (Yuki Kimisawa)
Receives orders from Helper T Cell to eliminate unhealthy cells like Cancer Cells as well as viruses.
Normal Cell (Taishi Sugie)
Just an ordinary cell, as highlighted by his t-shirt which simply reads "Cell" in Japanese (細胞), active in the process of cell division.
Cancer Cell (Takeshi James Yamada)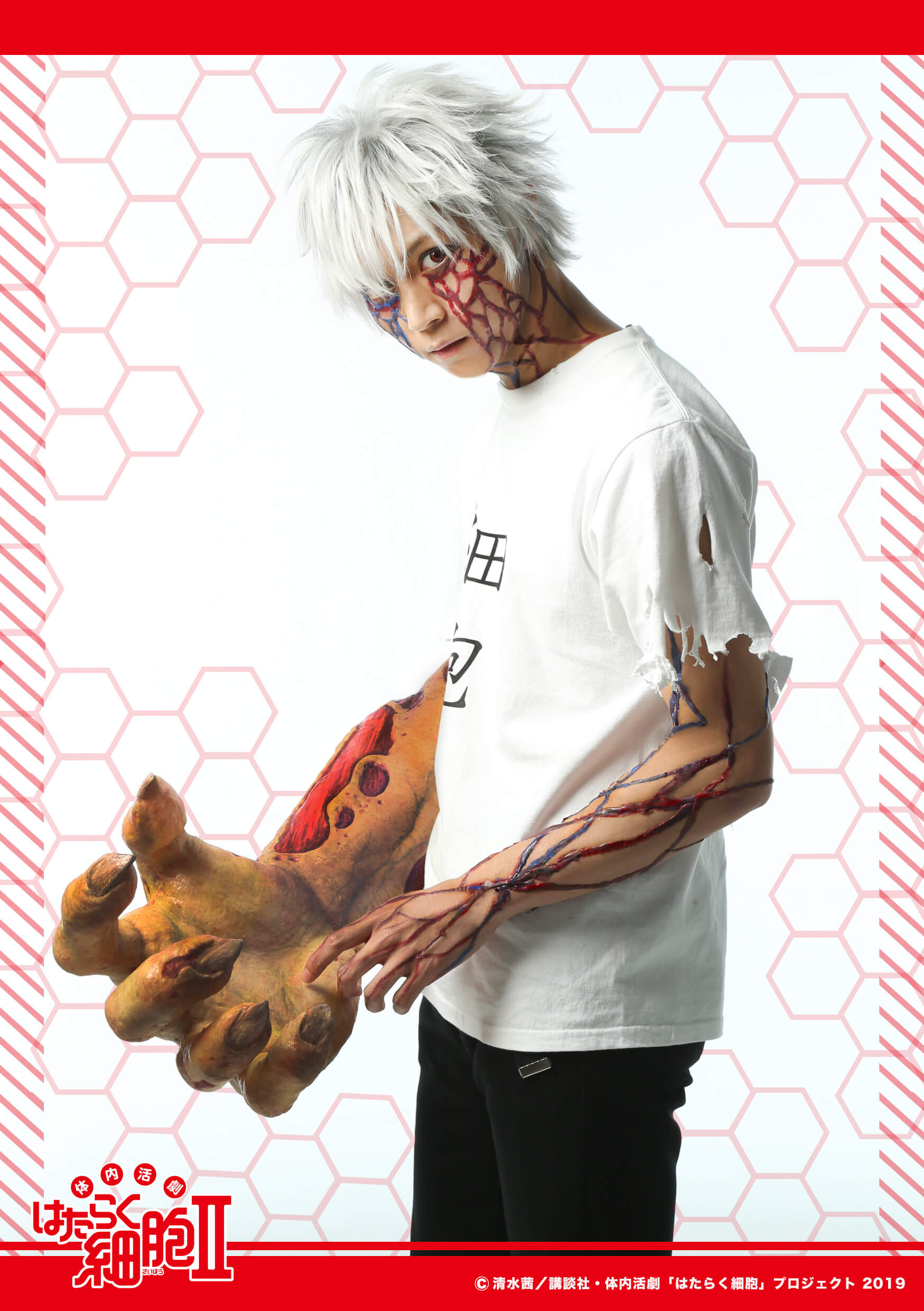 Seemingly an ordinary cell at first but soon reveals himself to be a deadly cancer cell, bent on multiplying himself.
B Cell (Yojiro Itokawa)
A busy lymphocyte tasked with employing antibodies to tackle antigens.
More characters are planned to be unveiled in the neat future. Tickets will go on sale on September 7 at 10:00 (JST).