Mitama Hot Spring in Yamanashi Ranks in Japan's Top 100 Night Views & Registers as Night View Heritage
Located in the beautiful little town of Ichikawamisato in Yamanashi Prefecture is Mitama Hot Spring, a "day-trip" type hot spring, which has just received a double award: it has been listed as one of Japan's Top 100 night views for the first time, and as a Night View Heritage of Japan.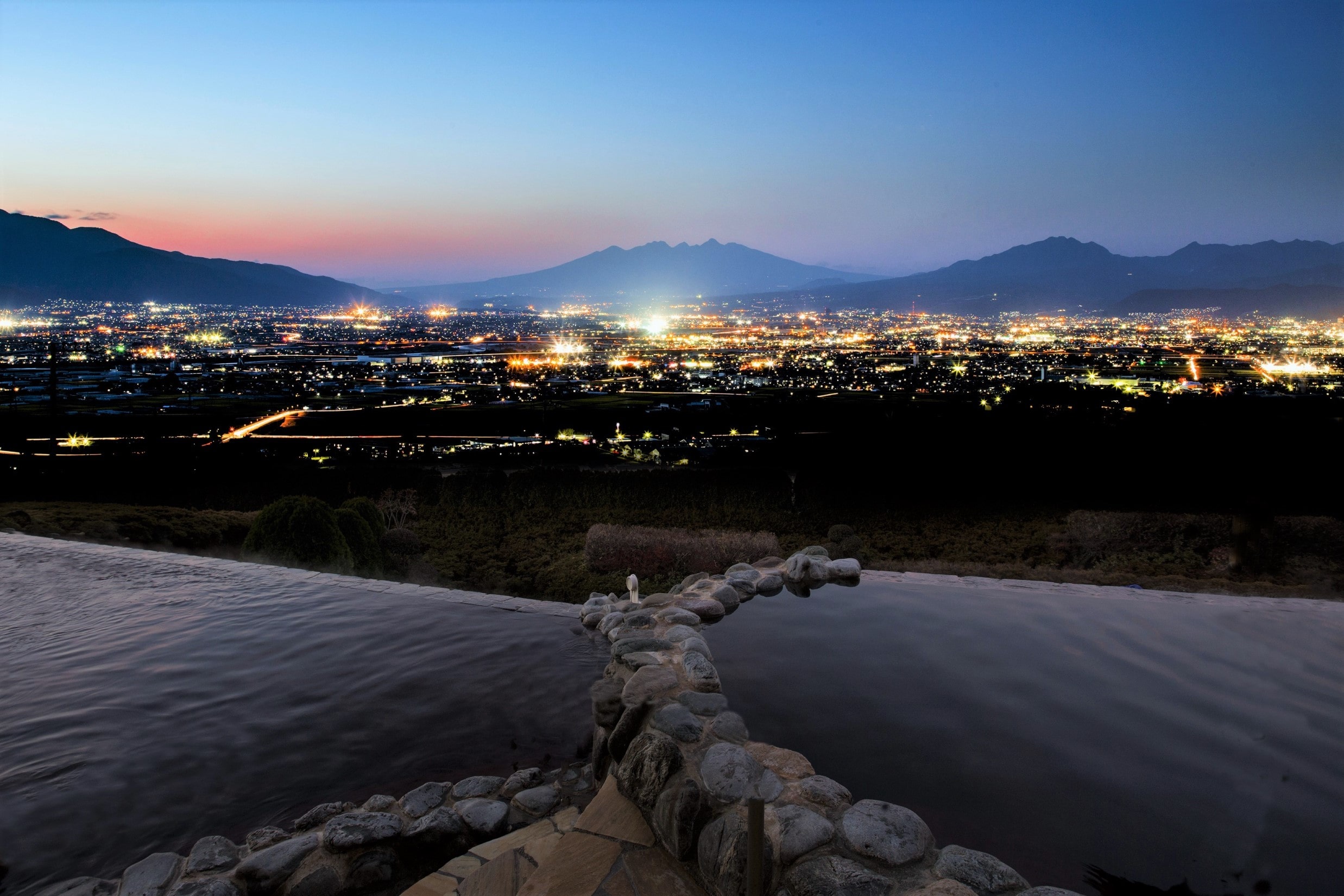 Mitama Hot Spring is built on the southern tip of the Kōfu Basin―Kōfu being Yamanashi's capital city-which can be viewed in a breathtaking 180 degree panoramic view from the northern side of the open-air baths. The majority of the hot spring also faces the south which means a breathtaking nighttime view of the city, picturesque against a resplendent sky, as you soak in the warm embrace of the hot spring.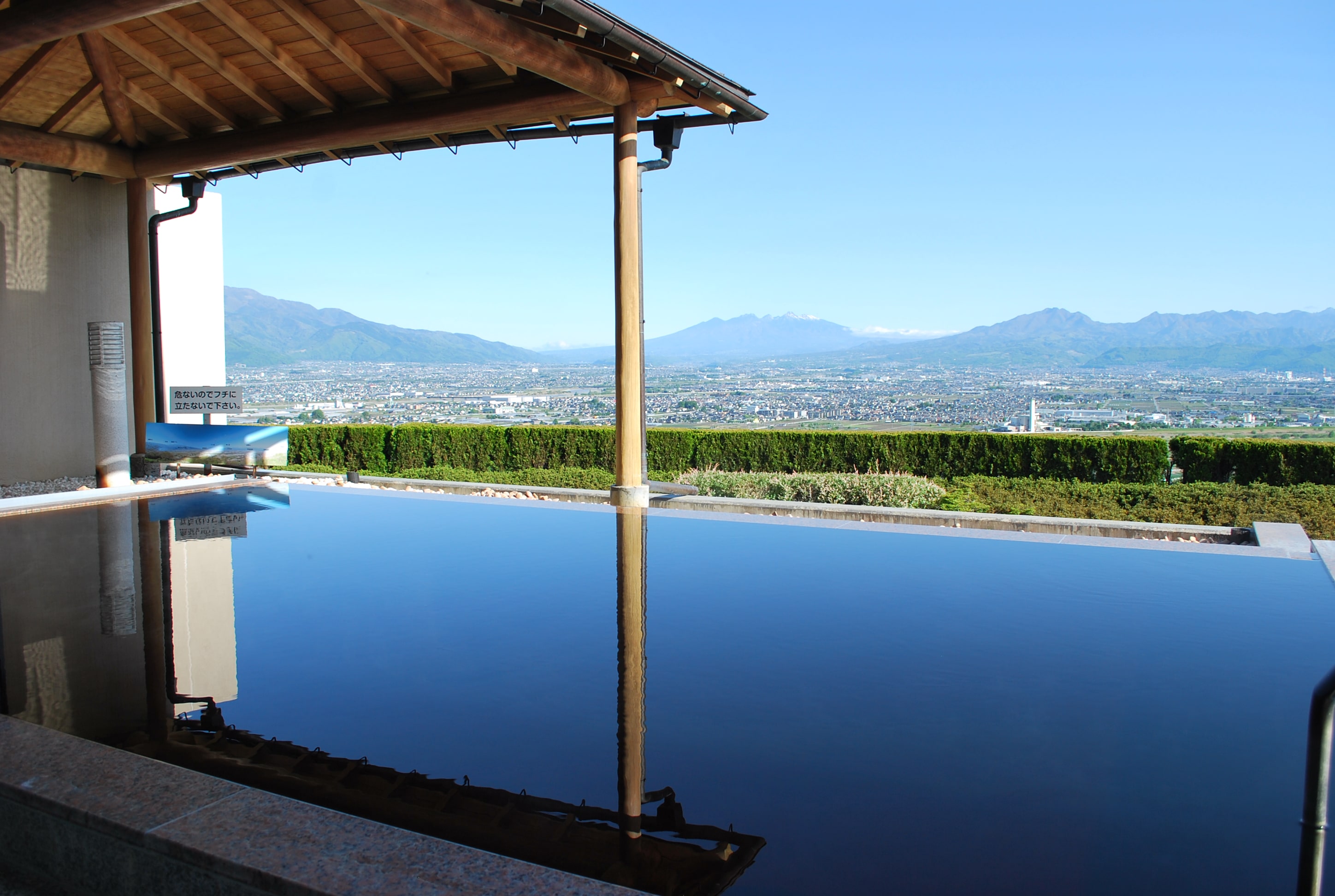 During the day, one's eyes can roll their gaze across the Yatsugatake Mountains at the front, and in the direction of west is Mount Kita, the second tallest mountain in Japan after Mount Fuji.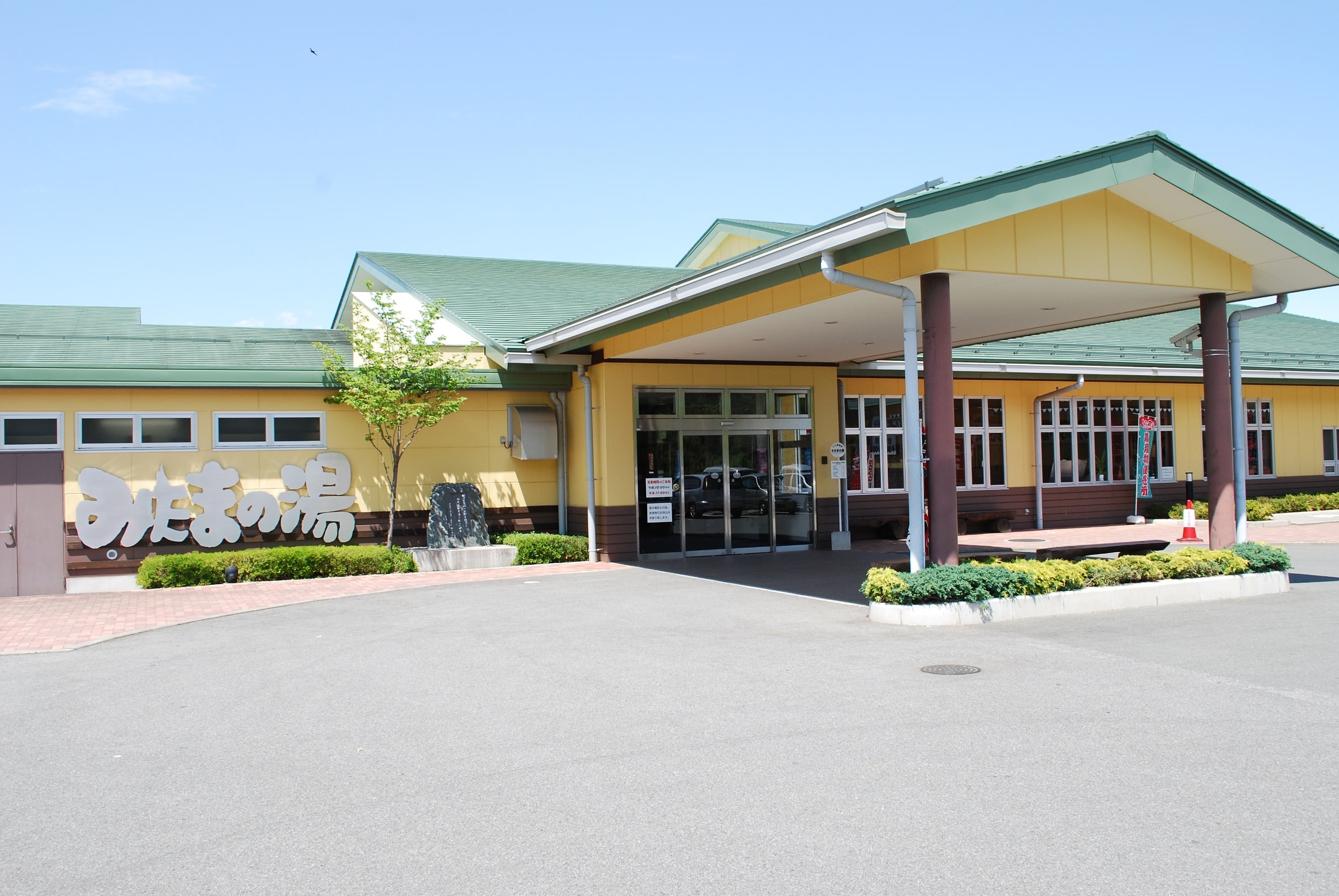 Mitama Hot Spring should absolutely be on your bucket list of things to do when visiting Yamanashi Prefecture.
Information
Mitama Hot Spring
Address: 2608 Ōtsuka, Ichikawamisato, Nishiyatsushiro District, Yamanashi Prefecture
Opening Hours: 10:00-23:00 (Last Entries 22:00)
*Closed around 5 days a year for inspection and maintenance
Price: General ¥700 / Elementary School Children ¥500 / Toddlers – Free
*General price set to increase to ¥780 this October
Official Website: http://www.mitamanoyu.jp/
RELATED ENTRIES
YUEN BETTEI DAITA: Tokyo's New Onsen Ryokan Opening in Shimokitazawa

UDS HOTELS is set to open YUEN BETTEI DAITA, a new onsen ryokan (hot spring Japanese inn), in Shimokitazawa, Tokyo, on September 28, 2020. The hotel is just a 1-minute walk from Setagaya-Daita Station and an 8-minute walk from Shimokitazawa Station.

YUEN BETTEI DAITA sits in a quiet location surrounded by old, historical Japanese houses and is basked in nature. It houses 300 guest rooms and has open-air baths, a spa, and offers traditional Japanese food the tea ceremony.

The inn is equipped with considerate facilities and has a relaxed atmosphere. It caters to modern day needs while still promising a traditional Japanese inn experience. And it doesn't have to be just used as a hotel either – guests can just spend the day there in the hot springs if they like, allowing locals to get away from the hustle and bustle of the big city and their busy Tokyo lives.

The Design

YUEN BETTEI DAITA bases itself on the appearance of residences seen back in Tokyo back in the day. The hotel has taken in furniture and materials that were inherited in a thatched-roof residence in Setagaya which has over a 100 year history, which gives a nod to the history and culture of traditional Japanese architecture, while still incorporating more modern techniques in the wooden roofing and other areas. All of this combines to create a sophisticated Japanese culture-imbued space.

Guest Rooms

There are 35 guest rooms in total, each coming in one of seven types ranging from 19㎡-32㎡. The rooms open up into a tatami and seating area. Guests are provided with yukata and leather-soled geta shoes, and are treated to Japanese tea and confections from local shops.。

Open-air onsen baths (1st Floor)

The large open-air baths receive water from Odakyu Hotel de Yama's own water source in Hakone. Guests can enjoy looking at a traditional Japanese garden while they bathe and listen to the sound of the water from Mount Fuji. The female baths also have scented mist saunas while the male baths have dry saunas.

Cooking & Tea Ceremony (1st Floor)

Kappou Tsukikage

Enjoy seasonal vegetables harvested from the local farms in Setagaya as well as Japanese sake and wine chosen to pair perfectly with the dishes.

Saryou Tsukikage

Guests can also experience the Japanese ceremony with local tea. Daita was once rich with tea farms, and so guests can look forward to enjoying delicious and authentic tea.

SOJYU spa

If guests want to relax the hotel's SOJYU spa offers full body massage, original essential oil treatments, and much more. The spa will also be open to non-guests from spring next year.

Information

YUEN BETTEI DAITA
Grand Opening: September 28, 2020

*Baths and eating facilities are open to non-guests from October 12, 2020

Address: 2-31-26 Daita, Setagaya-ku, Tokyo

Access: 1-minute on foot from Setagaya-Daita Station / 8-minute on foot from Shimokitazawa Station
TEL: 03-5431-3101

Official Website: https://www.uds-hotels.com/yuenbettei/daita

FUFU NIKKO: The New Hot Spring Hotel in Nikko, Tochigi Prefecture

Kato Pleasure Group is set to open its 4th branch of FUFU NIKKO hotels in Nikko, Tochigi on October 2, 2020 following their Atami, Lake Kawaguchi, and Nara branches.

A resort steeped in Japanese history and culture

The site in which the hotel is located has a sacred air to it. It dates back to the Meiji Period and has continued into modern times. Upon entering the hotel, your ears are treated to the sound of classical music. Overhead you will spot high ceilings made from wood which give it a warm and welcoming atmosphere.The shadows of the outside walls, the warmth of the inviting lights, and the metallic decorations which catch the light present a calm and quiet mood.

Classy and sophisticated cuisine

Both the food and plates it is served on capture the essence and beauty of the Japanese way. Meals are prepared using seasonal ingredients from Tochigi as well as high quality foods like foie gras, truffles, and caviar. Each dish expresses elegance and refinement and combines both Japanese and Western flavours.

Hot spring water sourced from Tamozawa

All rooms at the hotel are fitted with hot springs or large baths which natural light from the outdoors shining through. In the open-air baths, guests get to experience the surrounding sights of nature coupled with the sound of the flowing stream and chirping birds.

Information

FUFU NIKKO JAPAN

Grand Opening: October 2, 2020

Address: 1573-8 Honcho, Nikko, Tochigi Prefecture

Official Website: https://www.kpg.gr.jp/

teamLab's 'A Forest Where Gods Live' Exhibition in Saga Introduces Autumn Inspired Digital Art

teamLab's annual A Forest Where Gods Live exhibition is currently taking place at Mifuneyama Rakuen Park in Saga Prefecture until November 8, 2020. For autumn this year, the digital art team has introduced a seasonal piece entitled Forest and Spiral of Resonating Lamps in the Forest – One Stroke, Autumn Mountain.

Forest and Spiral of Resonating Lamps in the Forest – One Stroke, Autumn Mountain
teamLab, 2018, Interactive Installation, Murano Glass, LED, Endless, Sound: Hideaki Takahashi

Available to see for this autumn season only, ​Forest and Spiral of Resonating Lamps in the Forest – One Stroke, Autumn Mountain showcases Kasane no Irome, which are nuances of layered colours that were seasonal colours created in silk before Japan's modern era, in the form of lit lamps.

The lamps in the exhibition shine brightly and then fade. In the light, one can see the eight autumn Kasane no Irome colours: Budding Leaves, Green Leaves, Fallen Green Leaves, Yellow Leaves, Fallen Yellow Leaves, Fallen Leaves, Fallen Red Leaves, and Autumn Leaves.

Flowers Bloom in an Infinite Universe inside a Teacup
teamLab, 2016, Interactive Digital Installation, Endless, Sound: Hideaki Takahashi

Make tea in the tea house at the exhibition. Flowers will bloom inside the teacup, which if you pick up, sends the flowers scattering and spreading to the outside of the cup. Flowers will bloom infinitely as long as there is tea. For September, there are safflowers, dianthus, and Chinese asters, while next month will introduce cosmos, osmanthus, and chrysanthemums.

Ever Blossoming Life Rock
teamLab, 2017, Digitized Nature, Sound: Hideaki Takahashi

Megaliths in the Bath House Ruins
teamLab, 2019, Interactive Digital Installation

You can also see autumn flowers in the Ever Blossoming Life Rock and Megaliths in the Bath House Ruins exhibits too.

Visitors can also get set tickers which includes entry to the exhibition as well as a dip in the Rakan no Yu hot springs of Mifuneyama Rakuen Hotel. These tickets are limited to 40 people per day.

Information

teamLab: A Forest Where Gods Live

Running: July 22, 2020 – November 8, 2020
Address: Mifuneyama Rakuen, 4100 Takeo, Takeo-cho, Takeo City, Saga, Japan

Hours

Jul 22 – Sep 13, 2020 19:00 – 22:30
Sep 14 – Oct 11, 2020 18:00 – 22:30
Oct 12 – Nov 8, 2020 17:00 – 22:30

*Enter from Entrance 1. Entrance 2 is only available 60 min after the opening.
*Last entry is 22:00.

Official site:http://mifuneyamarakuen.teamlab.art/

SOKI ATAMI: The New Hot Spring Hotel in Shizuoka's City of Atami

SOKI ATAMI is a new hot spring accommodation set to open in the town of Koarashicho in Atami, Shizuoka, on November 1, 2020.

The town of Koarashicho is considered the annex, as it were, to Atami. SOKI ATAMI can be reached in around 40 minutes by bullet train from Shinagawa Station. The accommodation takes into account the value of Atami's hot spring resorts and what's on offer there. It will serve a 'sojourn style' of accommodation that allows you to return to yourself as you are, without any stresses, something which is enhanced thanks to being situated away from the hustle and bustle of the city in nature.

Just being yourself

The accommodation, surrounded by nature, offers a panoramic view of the ocean, and consists of a reception wing, guest room wing, and restaurant wing. In the 'Village Garden,' there are trees growing citrus fruits and a variety of plants and crops, showcasing the regional lifestyle and natural features.

Guest Rooms

There are 54 guest rooms in total ranging from 40㎡ to 65㎡ which can fit up to 4 people. Guests can enjoy the hot springs with all room types. TONERICO:INC. is in charge of the inter design who have given it a natural feel.

Tea Salon & Bar

The Tea Salon & Bar on the top floor overlooks Atami Bay. Guests can enjoy sipping on tea grown in Shizuoka as well as tucking into seasonal meals made using Japanese ingredients. There's also a terrace from which guests can enjoy the firework festivals held at Atami Bay throughout the year.

Public Onsen

The public baths benefit from the changing seasons which changes up the bathing experience. The water is perfect for de-stressing, moisturising, and making your skin look beautiful.

Dining Room

In the restaurant wing is the dining room designed by age co.,ltd which has worked on many different ryokan and restaurants. Fish, vegetables, and other ingredients are all sourced locally and directly.

Information

SOKI ATAMI
Grand Opening: November 1, 2020

Address: 4-36 Koarashichō, Atami, Shizuoka

Access: 10-minutes by car from Atami Station

Official Website: http://www.so-ki.jp/

Glamp Dome Kobe Tenku: Go Glamping With Hot Springs and Kobe's Night Sky

The new glamping facility Glamp Dome Kobe Tenku is set to open inside Minotani Green Sports Hotel in Kobe, Hyogo on August 7, 2020.

Located in the lush green abyss of Kobe's Minotani area, Glamp Dome is just 20-minutes from Kobe-Sannomiya. Guests can look forward to a glamorous camping experience inside on of the huge dome tents set up on site from which they can enjoy Kobe's sunset and subsequent night sky. The facility promises a luxury camping experience like no other.

Your dome tent and a private BBQ space

The half-dome tents are 7 meters in circumference. They are fitted with air conditioning and can be used throughout all four seasons. Each one has its own private BBQ space too so you can enjoy a close-knit meal together with friends and family without having to interact with other guests.

The Ginga Hot Spring's water is directly from the water source

Ginga Hot Spring's water spurts out from 1,200 meters underground. The facility offers a variety of bathing experiences, from the open-air hot spring to utaseyu where water falls onto your back, and more, as well as a resting area, sauna, and so on.

It is said that if water pH levels are over 7.5 then it is good for your skin. The water at Ginga Hot spring is 8.5, making the water quality very high.

The unique foot bath bar

At Glamp Dome Kobe Tenku, guests can enjoy a bar experience with pouring their own drinks while getting a foot bath from the facility's hot spring water sauce. Open from 19:00-21:00, there's also campfires, fire pits for private domes, and other services.

Glamp Dome Kobe Tenku also offers high quality ingredients for a gourmet camping BBQ experience, from premium Japanese black wagyu steak to seafood and more.

Menu
・Japanese black wagyu steak
・Domestic smoked beef
・Skillet of the day日
・Acqua pazza
・Dessert skillet
・Baguette

Hotel amenities

Glamp Dome Kobe Tenku also offers hotel-style amenities like towels, toothbrushes, hair dryers, gowns, and more. All domes are also fitted with Wi-Fi and plug sockets.

When Glamp Dome Kobe Tenku opens, it will also be bookable on Resort Glamping, a booking website for glamping facilities and resort villas across Japan. If you're ever travelling to Kobe, why not stay there in style with this very special glamping experience?

teamLab's Interactive Digital Art Exhibition to Open at Takeo Hot Springs in Kyushu This July

teamLab's annual digital art exhibition teamLab: A Forest Where Gods Live, which is held every year from summer to autumn at Mifuneyama Rakuen's Takeo Hot Springs, is collaborating with Rakan no Yu, a new sauna facility which opened at the Kyushu-based hot spring facility and won first place in Sauna Chelan 2019.

The exhibition will open in the 500,000 square meter Mifuneyama Rakuen Park on July 22, 2020 to both guests and non-guests of Mifuneyama Rakuen Hotel, Onyado Chikurintei, and other surrounding accommodations. Set tickets to enjoy both Rakan no Yu and the teamLab exhibition went on sale on July 20 and are limited to 40 people per day.


Drawing on the Water Surface Created by the Dance of Koi and Boats – Mifuneyama Rakuen Pond​
teamLab, 2015, Interactive Digitized Nature, 13min 24sec, Sound: Hideaki Takahashi

The water of Rakan no Yu is pure, low-alkali hot spring water with no colour, smell, or taste. It's known for its superior moisturising effect, leaving the skin nice and smooth. Rakan no Yu won first place in Sauna Chelan 2019. Sauna Chelan is considered the "Michelin" ranker of the sauna world.


In June 2020, a dry sauna and new baths were added to Rakan no Yu's women's open air baths. Guests can enjoy the meditation sauna, indoor and outdoor baths, hot springs, and more in both the men's and women's sections.

Ever Blossoming Life Rock
teamLab, 2017, Digitized Nature, Sound: Hideaki Takahashi

Universe of Water Particles on a Sacred Rock
teamLab, 2017, Digitized Nature

This year marks teamLab's sixth collaboration with Mifuneyama Rakuen. Their teamLab: A Forest Where Gods Live is held every year at the site, and this year they have 22 art pieces to showcase. Takeo Hot Springs opened in 1845 and is registered as a national monument.

Life is Continuous Light – Azalea Valley

teamLab, 2017, Interactive Digitized Nature, Sound: Hideaki Takahashi


Floating Resonating Lamps – One Stroke, Fire
teamLab, 2019, Interactive Installation, Murano Glass, LED, Endless, Sound: Hideaki Takahashi

teamLab's incredible interactive digital art will react to people's presence and movement throughout the 500,000 square meter space.

Information

teamLab: A Forest Where Gods Live

Running: Jul 22 – Nov 08, 2020

Hours
Jul 22 – Sep 13, 2020 19:00 – 22:30
Sep 14 – Oct 11, 2020 18:00 – 22:30
Oct 12 – Nov 8, 2020 17:00 – 22:30

*Enter from Entrance 1. Entrance 2 is only available 60 min after the opening.
* Last entry is 22:00.

Official Website: https://www.teamlab.art/e/mifuneyamarakuen/

Japan's Best Hot Springs and Spas For 2020 Ranked by Tripadvisor

Tripadvisor® has posted its list for this year's most popular hot springs and spas in Japan for day trips as ranked by its users over the past year.

This is the 9th run of this particular list, which is normally announced each winter, but due to the stress caused by the COVID-19 pandemic, travellers have been looking to find somewhere to relax, and so the website decided to release the list earlier this time. Tripadvisor® also ranked the best hot spring regions as well as foot baths.

This year's list has a diverse line-up of locations, from huge new facilities to old ones with history. Half of the places in the list are situated in the Kanto region of Japan—more than the previous lists. Those in the ranking are listed not only for the hot springs, but for the services on offer like massage, dining, rest, and more, all of which adds to them being great for day trips.

Hot Springs & Spas Popular With Japanese People For Day Trips – 2020 Edition

1st Place: Busshozan Onsen (Takamatsu, Kagawa)
2nd Place: Miharashi no Yu (Hashijo-machi, Tokyo)
3rd Place: Hōheikyō Hot Spring (Sapporo, Hokkaido)
4th Place: Shika no Yu (Nasu, Tochigi)
5th Place: Tenzan Tohji-kyo (Hakone-machi, Kanagawa)
6th Place: Hoshino Onsen Tombo-no-yu (Karuizawa, Nagano)
7th Place: Lamune Onsen (Taketa, Oita)
8th Place: Spadium Japon (Higashikurume, Tokyo)
9th Place: Maenohara Onsen Sayano Yudokoro (Itabashi, Tokyo)
10th Place: Miyazawako Onsen Kirari Bettei (Hanno, Saitama)
https://tg.tripadvisor.jp/news/ranking/best-public-bathes/

8th Place: Spadium Japon (Higashikurume, Tokyo)

Spadium Japon is a large-scale public bath facility with 15 different types of baths and saunas. It has transparent onsen, which is rare in the Kanto region, and the water is known for its sodium salt. Tripadvisor® users praise the facility for offering all-day services and how big it is, likening it to a theme park.

Special Mentions

Tripadvisor® also listed some special mentions of popular hot spring "chiku," or districts, where you can walk around and try out lots of different types of hot springs, as well as foot baths. The foot baths in Oita Airport and Kagoshima Airport are free to use, making them a great way to kill some time while waiting for departure.

Top 5 Hot Spring Chiku Popular With Japanese People

1st Place: Kinosaki Onsen (Toyooka, Hyogo)
2nd Place: Yu no Mine Onsen (Tanabe, Wakayama)
3rd Place: Kurokawa Onsen (Minamioguni, Kumamoto)
4th Place: Ginzan Onsen (Obanazawa, Yamagata)
5th Place Gero Onsen (Gero, Gifu)

Top 3 Foot Baths Popular With Japanese People

1st Place: Oita Airport Foot Bath (Kunisaki, Oita)
2nd Place: Lake Kussharo Sunayu (Teshikaga, Hokkaido)
3rd Place: Kagoshima Airport Foot Bath (Kirishima, Kagoshima)

Gaze at Japan's Setting Sun Over the Horizon at Oedo Onsen Monogatari Shiomiso

Oedo Onsen Monogatari Hotels & Resorts reopened "Oedo Onsen Monogatari Shiomiso" on July 10, 2020 after the hot spring hotel underwent some revamps.

To commemorate the reopening, the hotel is now holding a dinner buffet and all-you-can-drink plan until August 31, 2020.

Take a dip in the famous Senami Onsen

Oedo Onsen Monogatari Shiomiso is home to Senami Onsen, a hot spring which first opened back in 1904 after the area was excavated for oil and the hot water shot out from the ground. Also known by the name "Netsu no Yu" (Hot Water), the hot spring has continued to offer rich quantities of water for over 100 years. Japanese poet and pioneering feminist Yosano Akiko wrote a poem about the place in 1937.

The water is thick and transparent, and also has chloride in it, which helps prevent sweat from evaporating, leading to moisturised skin. You also don't feel cold after leaving the water, and the water has sterilising properties. It's the perfect place to enjoy a relaxing experience while gazing out across the Japanese sea at the evening  setting sun.

Choose the right room for your trip

There are a number of different rooms to pick from that cater to all kinds of travels, such as the ocean view Japanese-style rooms which accommodate 2-5 people, rooms with a terrace, Japanese-style rooms with open-air baths, and more.

All-you-can-drink summer drinks and a gourmet buffet

The new restaurant serves up a menu by legendary Japanese chef Takaharu Takashina, with seasonal ingredients sourced in Niigata Prefecture. The restaurant serves a Japanese and Western fusion buffet, a diverse breakfast assortment, and more. There's sushi, fried foods, fish from the Japan sea, exquisite rice, and much more to enjoy.

Affordable summer all-you-can-drink

The all-you-can-drink plan comes with evening buffet as a set and is running until August 31, priced at just ¥1,500. Cool down from the summer heat with a refreshing beer, highball, or other beverage to enjoy with your meal.

All-You-Can-Drink Plan

Running: Until August 31, 2020

Time: 60-minutes max in the evenings

Menu: Beer, Shochu, Highball, Sours, and more.

Information

Oedo Onsen Monogatari Shiomiso

Address: 2-9-36 Senamionsen, Murakami, Niigata

Price: From ¥8,980 (1 night for 2 people with buffet / consumption tax charged separately)

TEL: 0570-032268 (9:00-19:00)

Official Website: https://shiomiso.ooedoonsen.jp/

Yukai Resort Premium Toba Saichoraku: The New Hot Spring Resort Hotel in Mie Prefecture

Yukai Resort, a company in Japan which manages lots of famous hot spring resorts across the country, opened Yukai Resort Premium Toba Saichoraku in Toba, Mie on June 5, 2020.

Yukai Resort manages 29 well-established hot spring resort hotels and ryokan throughout Japan, including hotels where you can get one night with dinner and breakfast from just ¥7,500 (before tax) to ryokan where you can enjoy kaiseki meal courses, and more. All their luxury establishments feature hot springs surrounded in lush environments.

Yukai Resort Premium Toba Saichoraku opened on June 5, 2020 and is taking all of the necessary precautions against COVID-19 to protect guests and so that guests can enjoy a comfortable stay.

Yukai Resort Premium Toba Saichoraku is 10 minutes by car from Toba Aquarium and 30 minutes from Ise Grand Shrine, making it a great location to enjoy the sightseeing spots of Ise and Shima. The hotel's concept is centred on being an "active resort" where you can get the full Toba experience with history, the sea, and activities.

The large open-air communal baths look out onto Toba Bay. The baths are designed like infinity pools, giving the effect that they are connected to the sea. Guests can enjoy a dip in the day or evening so they can enjoy both a blue sky or starry sky. There are also saunas.

There is also an indoor swimming pool with warm water, as well as foot baths, a kids play park, karaoke room, and many more fun features.

Yukai Resort Premium Toba Saichoraku also houses Yukai Resort's first ever indoor glamping guest rooms with large tents decked with beds, sofa, carpet, cushions, and other amenities for a glamorous camping experience. There are glamping rooms with their own open-air baths that look out onto Toba Bay too, as well as both Japanese-style and Western-style rooms.

As a precaution against COVID-19, the restaurant is serving its food for takeout only until August 31, 2020. Guests can enjoy their meal in their rooms or in one of the many communal spaces. There's plenty of health Japanese food to enjoy including sushi, Matsuzaka roast beef, eel, tuna, and more.

Travel Virtually to Japan's City of Komoro in Nagano to See Cherry Blossoms, Soak in the Onsen & More

Komoro Tourism Bureau has developed the new "Komoro Tourism Channel" using Voicy, a news and media site which reports spoken information online. The channel focuses on the latest information with regards to tourism in Komoro, and focuses on the city's many different hot springs.

About Komoro

Komoro is a city in Nagano Prefecture. Komoro Castle is home to Kaikoen Park, which was chosen as the 100 best cherry blossom spots in Japan. The city also boasts a wide variety of onsen (hot springs) which offer amazing views and numerous different bathing experiences. Komoro Tourism Channel covers all of this and more.

Komoro is about 2-hours by car via the Nerima Interchange on Kan-etsu Expressway. It's also accessible from Tokyo via car. You can also reach it in around 24 minutes from Karuizawa Station via Shinano Railway.

Delivering the sounds of the relaxing onsen from Komoro

Komoro has eight water sources which provide water to its hot springs. The city sits 1,400 meters above sea level, from which each of its hot springs offer breathtaking views. The podcast on the hot springs, which is in Japanese, lets you feel like you're experiencing them from your very own home. More podcasts on Komoro are planned to be released in the future, and QR codes will be implemented are various hotels and tourist facilities in Komoro which when scanned will offer voice guides to those places.

Komoro Tourism Channel: https://voicy.jp/channel/1074

The Komoro Tourism Bureau is coming up with measures to continue promoting the city during the ongoing coronavirus pandemic. As well as Komoro Tourism Channel, it is also releasing information on its website, Twitter page, and elsewhere.

Kaikoen Park at Komoro Castle

Kaikoen Park at Komoro Castle is a tourist hot spot in Komoro. The castle itself was chosen as one of Japan's 100 most famous castle sites. It is also famous for the castle itself being situated lower than the town around the castle. Kaikoen Park was selected as one of Japan's 100 best cherry blossom spots, where around 500 trees bloom Yoshino cherries, shidare-zakura, higan-zakura, and more through April every year. The "Komoro-yae-beni-share" tree is an endemic species of cherry tree to Komoro and has a deep pink colour. The park also has towering stone walls and is home to the the front castle gate.

Komoro Castle Official Website (Japanese): https://www.komoro-tour.jp/castle/

Komoro Castle Official Website (English): https://www.komoro-tour.jp/lg_en/

Top 10 Must-Try Cherry Blossom Outdoor Bathing Experiences in Japan

Online Japanese travel website Jalan has published an article listing the Top 10 cherry blossom furo (bath) locations in Japan based on the results of a questionnaire it held.

Experiencing an outdoor Japanese bath is one thing, but it's made even more special when coupled with the view and scent of the springtime cherry blossoms. The line-up features a list of locations praised for their scenery and the blossom of the cherry trees.

1st Place: Hotel Keikyu Aburatsubo Kanchoso | Kanagawa Prefecture

The baths at Hotel Keikyu Aburatsubo Kanchoso offer a clear view of Koajiro Bay from the hills of the Miura Peninsula. The bright blue shimmer of the ocean and the overlooking sky is made even more vibrant by the Yoshino cherry and kawazu-zakura trees that stand around the bath. It's a tranquil spectacle as you gaze at the blue sea and enjoy your hot bath, which is full of beneficial minerals, as cherry blossom petals dance down from the trees onto the water surface.

2nd Place: Hotel Suehiro | Aichi Prefecture

This popular hotel offers a spectacular view of the ocean from the open-air rooftop bath. Around this time, the 300 Yoshino cherry trees are in full bloom down below. The common way of viewing cherry blossoms is to look up at the trees; but Hotel Suehiro offers the opposite for a unique Hanami experience.

3rd Place: Onsen Yumoto Hounoya | Nara Prefecture

Mount Yoshino is a famous cherry blossom spot as well as a designated UNESCO World Heritage Site. Onsen Yumoto Hounoya sits in the centre of it all, with cherry blossom trees rolling up and down all around. Enjoy a dip in the hydrogen carbonate spring water while you soak up the sights.

4th Place: Goriyaku no Yu | Chiba Prefecture

Among the mountains of the lush green city of Minamiboso lies Goriyaku no Yu. Three cherry trees bloom right in front of the open-air bath, which can be enjoy together with the striking mountains of the Yoro Ravine. Depending on the day, the petals of the cherry trees fall into the bath, dyeing it a beautiful pink.

5th Place: Fuga No Yado Chouseikan | Niigata Prefecture

Fuga No Yado Chouseikan is home to the largest open-air bath in the prefecture. It's surrounded by 10 Yoshino cherries, which are lit up at night to create a magical atmosphere. Enjoy their full bloom together as the season for the petals' fall begins.

6th Place: Hotel Kami no Yu Onsen | Yamanashi Prefecture

100 cherry trees can be enjoyed from the guest rooms, various baths, and inside the hotel at Kami no Yu Onsen. There are three kinds of cherry blossoms to see: the Yoshino cherry, yoshino-zakura, and yae-zakura. You can see them from the large public baths, but it's the Hanami Furo baths that you can rent out which provide the best experience. They must be booked via telephone.

7th Place: Fujino Yamanami Onsen | Kanagawa Prefecture

This spacious open-air bath is enveloped by a gorgeous garden which blooms many different flowers through the season, including the 11 cherry blossom trees. During the day, you can enjoy the elegance of the garden, and at night it is lit up to provide a bewitching experience. The hot water is pulled from 1,800 meters below ground. The water is praised for its rich minerals which warm you from the inside.

8th Place: Awanoyu Ryokan | Nagano Prefecture

Five Yoshino cherries are planted beside this milk-coloured bubbly bath. Only in a mountainous land such as this where spring arrives late can you enjoy the cherry blossoms together with the leftover snow atop the mountains. The ryokan's sulphur spring water contains carbon dioxide which warms the bath.

9th Place: Okayama Ikoi No Mura | Okayama Prefecture

Okayama Ikoi No Mura is a facility that offers a range of experiences, including coming into contact with animals. There are three bookable baths which offer your very own Yoshino cherry blossom tree view. The observatory deck at the facility is also popular as it overlooks the Seto Inland Sea.

10th Place: Shigisan Kanko Hotel | Nara Prefecture

Shigisan Kanko Hotel in Nara is easily reachable even from Osaka. There, guests can enjoy the full extent of the outdoors with the hot springs that reflect the mountains and the light pink Yoshino cherry trees.

These cherry tree furo baths, where even the steam of the water is dyed pink, can only be enjoyed for about half a month! So if you're planning a trip to Japan for the spring, cherry blossoms, and Hanami, be sure to put one of these picks on your list of must-visit places.

Okinawa's New Hot Spring Resort Lequ Okinawa Chatan Spa & Resort Opens

Lequ Okinawa Chatan Spa & Resort is the first hotel resort from Vessel Hotels. Operating on the concept of "Loving Yourself, Family, and the Town," the hotel opened in the town of Chatan in Nakagami, Okinawa on March 1, 2020.

Rooftop Infinity Pool & Cafe/Bar

Sat atop the hotel roof is a spa which houses an infinity pool that offers an unbroken view of Chatan as well as the picturesque sunset in the evenings. There's also a 3-meter high infinity pool, jacuzzis, and more, offering a luxurious space to relax.

Located to the side of the pool is a cafe and bar that serves a selection of original cocktails and fruity drinks as well as light food. When the sun sets and the evening settles, the pool lights are turned on, creating a relaxed atmosphere. Enjoy a cup of Japanese sake or one of the refreshing cocktails while staring down at nighttime Chatan.

Vessel Hotel's First Natural Hot Spring

Chatan Onsen hails as Vessel Hotel's first-ever natural onsen hot spring. The water is drawn from 1,400m underground, which provides relief and relaxation from a day of sightseeing and travelling. The hot spring has towering windows, and there's also a sauna for both men and women.

SPA SOLANI OKINAWA CHATAN – The Relaxation Salon

SPA SOLANI OKINAWA CHATAN is a "relaxation salon" which offers a Hawaiian-style spa experience using original products made using ingredients sourced in Okinawa. Oils are made with carefully-selected organic ingredients for that natural feeling. There are body treatments, messages, quick treatments, and more.

Filling Breakfasts at the Resort's Kitchen

Vessel Hotel has brought its "Happy Breakfast Project" to Lequ Okinawa Chatan Spa & Resort. Tuck into a variety of meals prepared with Okinawan ingredients, or try one of the household classic Okinawan breakfasts. Whatever you have, you are guaranteed the Okinawan experience to start your day off.

The restaurant's original souffle hamburger is made with a mix of Okinawan black cattle beef and Agu pork. The souffle is made in-house and prepared by the hotel guests' hands. Food is also served in Okinawan yamuchin porcelain.