This year's Universal Cool Japan finally opened at Universal Studios Japan on Tuesday, where it is set to run until June 28, bringing together the 'cool' aspects of Japan enjoyed by the rest of the world. Four internationally beloved franchises take the spotlight for 2020: Attack on Titan, Monster Hunter World, Detective Conan, and Lupin III.
A host of lucky guests were able to experience the attractions before anyone else. Today, we hear their review and comments of the all-new rides, attractions, live shows and restaurants centred around the four big contenders which serve to fully immerse fans in their incredible worlds.
Attack on Titan's first XR ride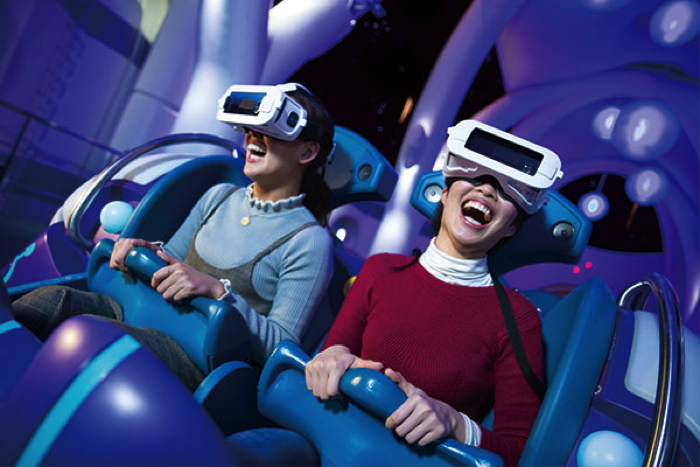 The Attack on Titan manga series has celebrated its 10th anniversary last year. For this year's Universal Cool Japan, the internationally-acclaimed series welcomes its first ever XR ride, as well as its own "Survey Corps Diner."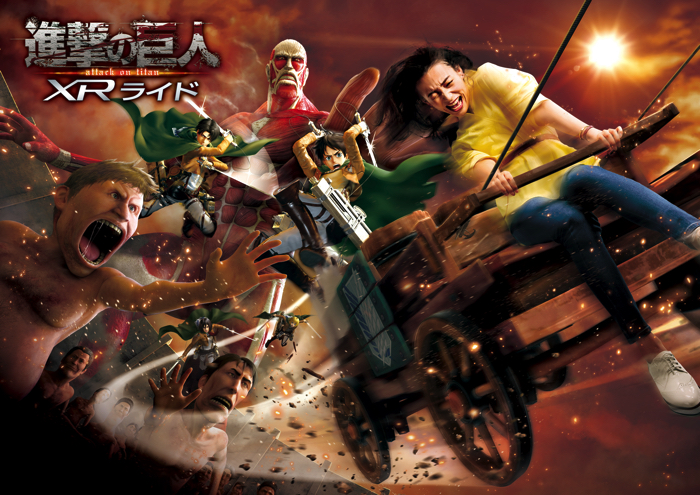 Guests wear VR goggles that transport them into a 360° rendering of the world of Attack on Titan, with life-size Titans appearing before their very eyes. Guests ride a roller coaster and fly alongside the Survey Corps. If you've ever wanted to know what it's like to soar up high with ODM maneuver gear, now's your chance. The Attack on Titan XR Ride offers a thrill like no otherーone so tense you'll be left wondering whether you will survive.
■Guest Comment
"It was so much fun! The visuals are breathtaking and connect superbly to the ride's movements. I was completely immersed in the visuals; it really felt like I was riding a wagon. Eren and the Survey Corps members were so cool, and even the horses looked realistic. It was amazing!" (Woman, 20/Osaka Prefecture) *Translated from Japanese
The themed restaurant, "Attack on Titan Survey Corps Diner," is so realistic to a quality you wouldn't believe, with the Survey Corps members' weapons and personal belongings left casually around the place. Guests can feel immersed as they listen to the conversations between the characters will chowing down on their meal, take a photo with life-sized versions of Levi and Hange, and more.
Detective Conan World's two new attractions with Shuichi Akai have fans screaming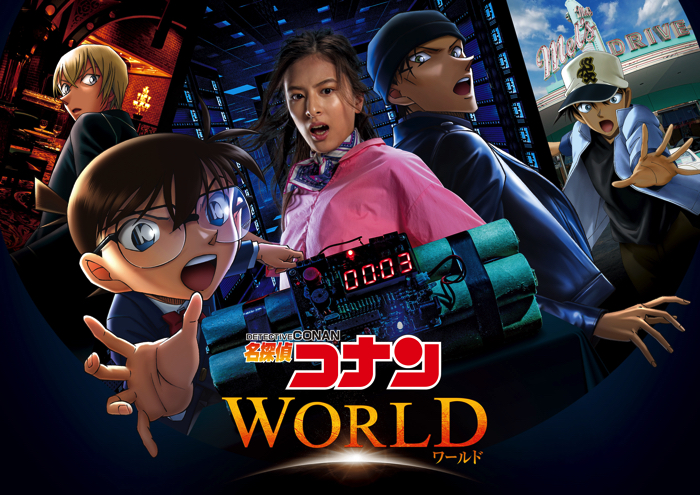 At Detective Conan World, fans can expect to see the appearance of the hugely popular character Shuichi Akai who is set to star in the upcoming animated film Detective Conan: The Scarlet Bullet (releasing April 17, 2020). Four rides and attractions can be enjoyed at Detective Conan World, including the manga series' first-ever story-packed roller coaster named Detective Conan x Hollywood Dream: The Ride.
Guests can also look forward to joining Conan solve cases in Detective Conan: The Escape ~The Scarlet Bullet~, an escape game featuring an original story and a live performance by a real cast. Participants will make use of AR technology and solve the cases within the time limit to escape. Expect appearances from familiar faces too like Rachel Moore, Richard Moore, and others.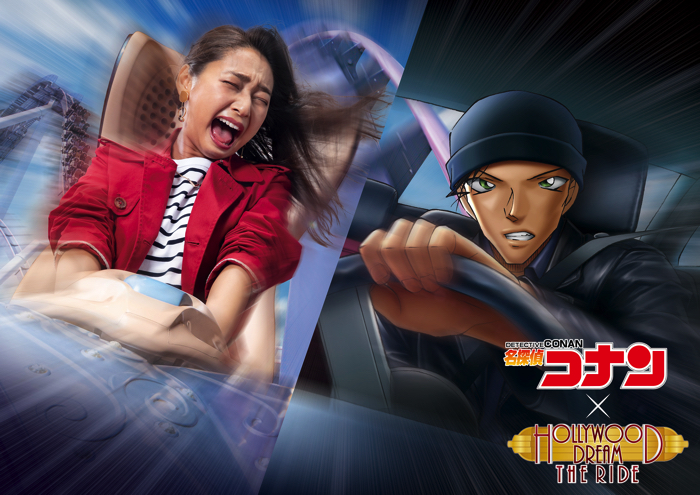 In Detective Conan x Hollywood Dream: The Ride, you'll be placed in the passenger seat with Akai on the wheel who will use some extreme driving techniques to shake off the criminal. Look forward to plenty of thrills in this immersive experience.
■Guest Comment
"Not only do you solve cases, there's also a gaming aspect to the challenges which require the use of the AR terminal. It's also a team game where you work with others, so I enjoyed it with everyone else. A lot of characters make an appearance too, it was so cool." (Female, 20/Osaka Prefecture) *Translated from Japanese
There's also the Detective Conan Mystery Challenge in which guests take a hands-on approach to solve various incidents around the theme park. Harley Hartwell, Kazuha Toyama, and Tomoya's love rival Momiji Ooka are also present in this game with in the form of a real-life cast.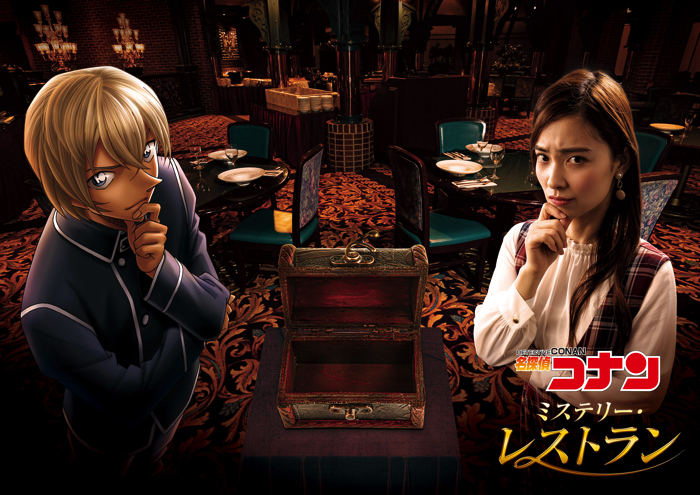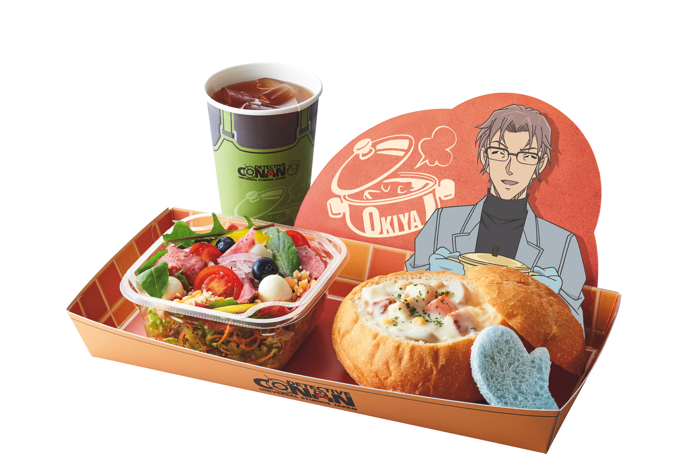 Fans can also tuck into some mystery-themed food at the Detective Conan Mystery Restaurant which combines food and live entertainment. Fans reacted overwhelmingly to the appearance of Masumi Seraーthe sister of Akai. There's also appearances from Amuro Tooru and Serena Sebastian too.
Lupin the Third: The Live
Witness a live cast playing the roles of the popular Lupin III, Daisuke Jigen, Goemon Ishikawa XIII, Fujiko Mine, and Koichi Zenigataーthe latter of which is trying to chase down Lupin. It features live entertainment by real cast members who will perform right before guests. The reaction to this live show has been overwhelming as guests feel like they are running through Delancey Street in New York with Lupin in this interactive story.
■Guest Comment
"I was amazed to have been able to see such an amazing show right in front of me. Lupin and the gang came from above, below, left, and right. There were too many good moments. I didn't have enough eyes! <laughs>" (Female, 20/Hyogo Prefecture)
Last year's Lupin III restaurant, Ristorante Amore, has received an upgrade for 2020. Experience being served by Lupin himself, with his gentle approach and know-how when it comes to getting with the ladies, and Goemon Ishikawa XIII, who is aloof and has terrible romance skills. They are serving up authentic Italian cuisine.
Monster Hunter World: Iceborne XR WALK
The Monster Hunter video game franchise is loved the world over, and is appearing once more at Universal Cool Japan after two years. Use interactive VR technology and go hunting in the world of Iceborne, the hit expansion to Monster Hunter World, in an experience so immersive you'll forget about the real world.
©Hajime Isayama・Kodansha / "Attack on Titan" Production Committee
©2020 Gosho Aoyama / Detective Conan Production Committee
© CRAP All rights reserved.
©Monkey Punch / TMS・NTV
©CAPCOM CO., LTD. ALL RIGHTS RESERVED.
書・SISYU
TM & © Universal Studios. All rights reserved.