Yokohama Hakkeijima Sea Paradise Begins its Summer 2020 Events
Summertime has finally shone on Yokohama Hakkeijima Sea Paradise which began its "Sea Paradise Summer 2020" event on July 23. It's set to run until August 31, and opening hours have been extended so visitors can enjoy the aquarium both in the morning and evening times. They are also now taking online bookings via their website.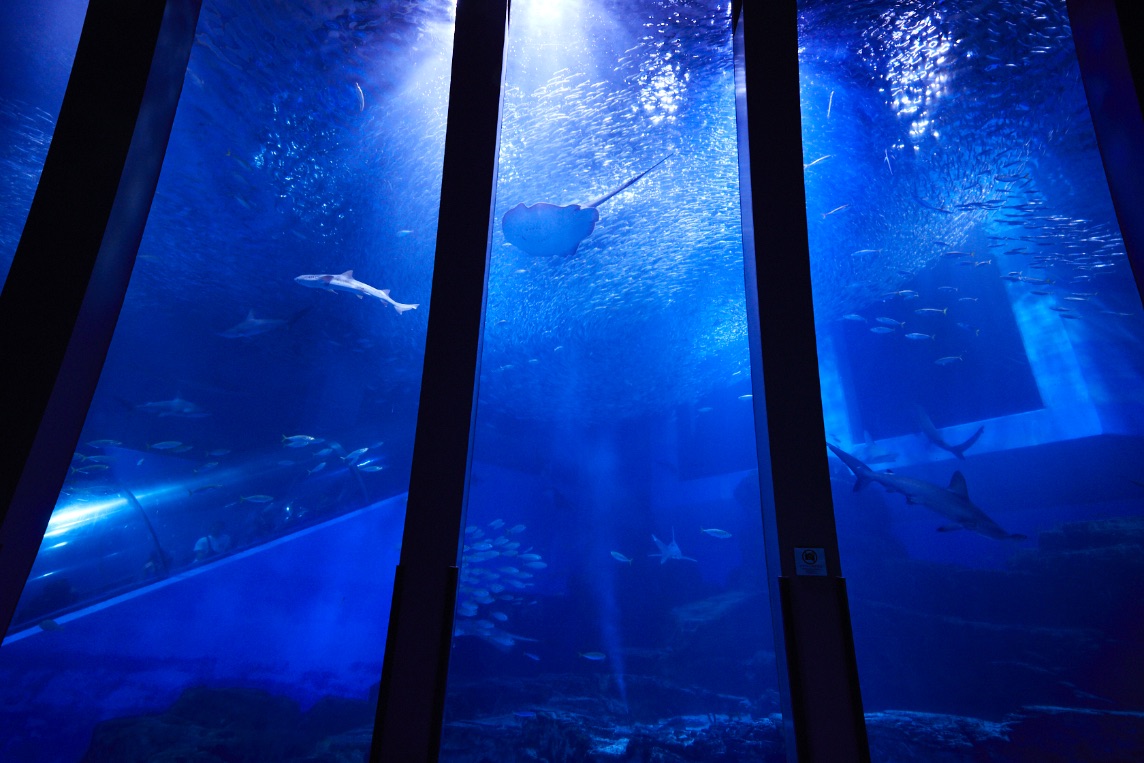 Yokohama Hakkeijima Sea Paradise is Japan's biggest aquarium, housing over 120,000 animals which span 700 different species. The facility houses 4 different aquariums as well as restaurants, attractions, and more. Visitors can see lots of different sea creatures like sea turtles, sea lions, jellyfish, sharks, and more. They even have red pandas, capybara, flamingos, and other animals too.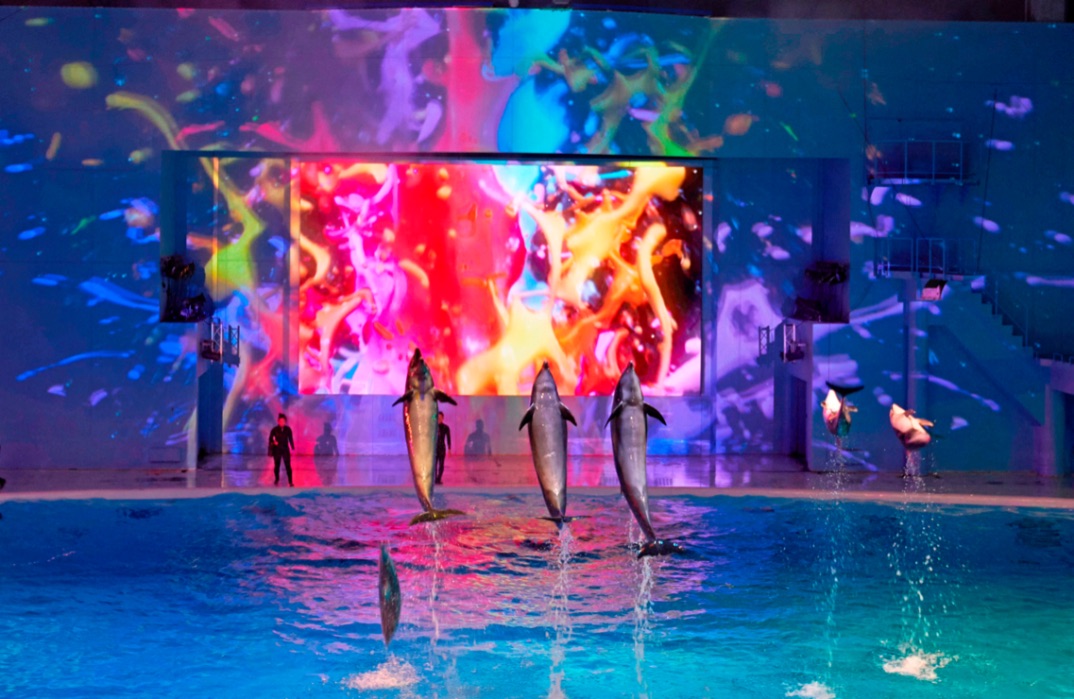 With opening hours extended, the aquarium has brought back its "LIGHTIA" night show which makes use of projection mapping, lasers, and moving lights as the audience join the dolphins and their trainers in the show.
There are lots of programs taking place where visitors can get close and interact with various sea creatures. There's also the "Dolphin Fantasy," an arch-shaped tank where dolphins swim overhead.
Information
Sea Paradise 2020
Running: July 23, 2020 – August 31, 2020
Location: Yokohama Hakkeijima Sea Paradise
TEL: 045-788-8888
Official Website: http://www.seaparadise.co.jp/
RELATED ENTRIES
The Jellyfish Kaleidoscope Tunnel Transforms for Halloween at 'HALLOWEEN in Sumida Aquarium' Event

Between October 1 and 31 2021, Sumida Aquarium will be hosting the 'HALLOWEEN in Sumida Aquarium' event, where you can enjoy an exciting Halloween alongside the Jellyfish. 

 

A workshop will be held at the event, teaching guests all about the floaty, mysterious and ghost-like jellyfish.

The aquarium's famous 50m 'Kaleidoscope Tunnel,' which is formed of 5,000 mirrors, will be transformed into a Halloween wonderland for the 'Jellyfish and Halloween' event. Eight aquariums are embedded into the walls, with colorful background panels which feature Halloween motifs such as witches and pumpkins. The jellyfish look just like festive ghosts!

Moon Jellyfish Aquarium in the Kaleidoscope Tunnel 

Each aquarium introduces seven mysterious facts about jellyfish – For example, did you know that jellyfish have no heart, and have tons of eyes?

The mysterious tunnel wall is covered in images of cute jellyfish that transform into ghosts and jack-o-lanterns, while Halloween themed music plays in the background.

A jellyfish comparison workshop


A jellyfish comparison workshop will also be held at the aquarium's Aqua Academy. Young children can participate in the workshop which explains the visual differences between different types of jellyfish, while crafting a cute jellyfish mobile under staff supervision.

Spend this Halloween at the incredible Sumida Aquarium!

Nihonbashi Art Aquarium Museum Closes for Renewal and Relocation

The Nihonbashi ART AQUARIUM will be closed on September 26 2021 to make way for new exhibits and works. The museum is scheduled to be relocated in the first half of 2022.

The ART AQUARIUM Museum opened in Nihonbashi, Tokyo on August 28 202 with the concept of "a museum where life dwells." This will be the largest renewal in the history of the museum Museum, opened by writer and general producer Hidetomo Kimura, with the addition of more exhibits and new and improved interactive areas.

The Nihonbashi Art AQUARIUM Museum opened alongside the 2020 Tokyo Olympics and Paralympic, with the expectations that visitors would come from both within Japan and overseas, thanks to the exhibitions which easily explain and represent Japan's proud traditional culture and performing arts, but due to Covid restrictions, foreign tourists are still unable to enter the country. Despite this, the Museum saw many customers and with the closing of the Olympic and Paralympic Games, the museum will be closed in preparation to relocate to the new ART AQUARIUM. If you want to see the Nihonbashi location for yourself then this is your last chance!

In addition, the "ART AQUARIUM" digital tour is being held from September 12, allowing you to appreciate the Museum in a digital format until the reopening.

Make sure to check out the Nihonbashi ART AQUARIUM while you have the chance!

Information

ART AQUARIUM Museum

Address::1-3-9 Nihonbashihonchō, Chuo-ku, Tokyo

Opening Hours: 10:00~19:00 (L.A 18:30)

Official Site: https://artaquarium.jp

'átoa,' Part Art Museum and Part Aquarium, Opening in Kobe

Blending living creatures with art, átoa, a new urban aquarium, will open in Kobe's Shinkocho on October 29, 2021. New images have just been revealed, and we now have an idea of what the interior will look like!

'átoa' comes from a combination of the words 'aquarium' and 'art,' and as the name suggests, the space will blend over 100 pieces of digital and performance art with 3,000 ocean creatures to provide a never-before-seen experience.  

The exterior of the Kobe Port Museum looks like a contemporary art gallery

The stairway leads guests to a cave entrance, making the visit feel more like an adventure

'MARIN NOTE – The Movement of Life' embodies underwater life 

'ELEMENTS – The Forest of Spirits' welcomes you to a foggy sea of trees

Light cutout show by famed cutout artist Atsumi Sakai

A mysterious walk through a traditional Japanese garden

'PLANETS,' a journey through the darkness of outer space and the deep sea

Food & drink offerings worthy of posting on social media

A spectacular view of the Kobe Bay area
イント

átoa original products on sale

Rokko, the land on which Kobe City sits, is said to have been formed over one million years ago by the upheaval of the Earth and consistent water erosion. The Kobe Port Museum (KPM), where átoa is located, has long attracted visitors with its unique exterior, embodying the ancient origins of the surrounding lands.

átoa will be divided into eight different zones, each with its own theme and distinctive presentation. Visitors will first enter the 'Cave of Beginnings,' where fish-shaped lights reflected on the walls and floor lead you deeper into the space, as if through a kaleidoscope. 

After emerging, 'MARIN NOTE – The Movement of Life,' a visual embodiment of underwater life, will greet you. The sound and scents of the sea will surround guests, with a cylindrical water tank at the center of the room filled with zebra sharks, spotted garden eels, and many more underwater creatures. 

On the second floor, enter 'ELEMENTS – The Forest of Spirits,' a foggy sea of trees straight out of a fairy tale. This is where you can find freshwater fish, amphibians, and adorable tree-dwelling animals not typically found in aquariums, like woodchucks! This is another highlight of átoa: you might find more animals you wouldn't expect!

The third floor houses both 'MIYABI' and 'PLANETS,' where guests can enjoy a 'theatrical aquarium experience.' Discover Atsumi Sakai's famed cutout art in the 'MIYABI' area, meant to simulate a Japanese garden. Enjoy the magical experience of fish swimming just beneath your feet as you stroll along a glass-covered floor. 

The 'PLANETS' area houses AQUA TERRA, one of Japan's largest spherical water tanks, with a diameter of 3 meters. Guests are welcome to ponder the vastness of both outer space and the deepest stretches of the sea. The area is bathed in the light of countless stars thanks to optical fibers embedded in the floor, while mist will continuously pour from above. 

Housed on the fourth floor, an outdoor exhibit, the 'SKYSHORE Sky Garden,' will soothe your soul as you play with only the most adorable marine life, from penguins to otters. This is also where visitors can enjoy the átoa cafe, offering a lineup of Instagram-worthy food and drink. 

The observation deck 'ROOF TOP' also provides a breathtaking view of Kobe. Whether you visit during day or night, take in the views of Kobe Harborland and Meriken Park to your heart's content. A full museum shop will be stocked with adorable plushies and other original products. 

 

Information

átoa
Address: 7-2, Shinkocho, Chuo-ku, Kobe, Hyogo
Open Date: October 29, 2021
Hours: 10:00-21:00 (Open Every Day)
Official Site: https://atoa-kobe.jp

Japan's Biggest Goldfish Museum Reopens After Refurbishments

The Kingyo Museum, which stands in Nara as the biggest goldfish aquarium and museum in Japan, reopened on April 27 after undergoing refurbishments.

AQUA oasis, an aquatic display and power spot

JAPANESE AQUARIUM DISCO

JAPONE Lane

Goldfish have been tied to Japanese culture since the beginning of the 16th century during the Muromachi Period when they were imported from China. The city of Yamatokoriyama in Nara Prefecture is the oldest location in Japan that has been raising goldfishes.

Due to COVID-19, many summer festivals and events where goldfish would be present have been cancelled up and down the country. That's where Kingyo Museum's renovations come in as a way to bring in tourists and sightseers. The museum has expanded to almost double its previous size to bring in new areas that utilise projection mapping and art, such as the AQUA oasis and the JAPANESE AQUARIUM DISCO which has brought in Japan's first die-cut fish tanks. Visitors can enjoy 38 of Japan' most prominent goldfish species, from familiar faces to rarer kinds.

Information

Kingyo Museum

Reopened: April 27, 2021

Opening Hours: 10:00-18:00 (Last Entries 17:30)

Official Website: https://kingyomuseum.com/

Tokyo's Art Aquarium Museum in Nihonbashi Announces Christmas Event

Having only held annual summertime events up to now, Art Aquarium Museum in Nihonbashi, Tokyo, is celebrating Christmas for the first time this year with a series of holiday season festivities.

The Aquarium's first Christmas tree

Art Aquarium Museum will display its very first Christmas tree for the event indoors near the entrance. The tree artwork was created by Hidemoto Kimura using 550 colourful crystals that have been made to look like goldfish. Made from venetian glass, he had them shipped himself from Italy. They are strung in 10 different colours which glow and glisten to create a romantic atmosphere.

Artwork Name: Natale di Pesce D'oro
Running: December 1, 2020 – December 27, 2020
Location: Art Aquarium Museum entrance

Pair tickets for Christmas with alcohol


Pair Ticket (2 People) + 2 Drinks | ¥4,600 (Tax Included)

Those arriving in twos can buy Pair Tickets which come with two alcoholic or non-alcoholic beverages so you can plunge into the magical underwater world of the aquarium while enjoying a drink.

Buy Tickets: https://ticket.artaquarium.jp/en/
Running: November 24, 2020 – December 27, 2020
Validity Period: December 1, 2020 – December 27, 2020
Drinks Menu:

[Alcohol] COEDO Beer / Marihana / Louis Raison Rouge Délice

[Non-Alcoholic] Sanpellegrino Pompelmo / Grapefruit

Christmas menu served up in the lounge and cafe

2-Person Hors d'oeuvre With 2 Drinks | Online Booking ¥4,200, Same-Day ¥5,000 (Tax Included) | Serving: December 18, 2020 – December 25, 2020

The aquarium's lounge restaurant is serving an hors d'oeuvre for pairs of Japanese and western food together with two drinks.

2-Person Christmas Sweets Plate With 2 Drinks | Online Booking ¥3,300, Same-Day ¥3,850 (Tax Included) | Serving: December 1, 2020 – December 27, 2020

The cafe is serving up plate of assorted desserts, perfect for a post-aquarium date.

Christmas Special Cocktail | ¥2,200 (Tax Included) | Serving: December 1, 2020 – December 27, 2020

Both the restaurant and cafe are also serving a seasonal cocktail of chocolate, strawberries, cranberries, and champagne jelly for a sweet and refreshing mix.

Information

Art Aquarium Museum Christmas Event

Address: 1-3 Nihonbashihoncho, Chuo Ward, Tokyo
Opening Hours: 10:00-21:00 (Until 20:00 in December)
No Fixed Holidays
General Admission: Adults (13 and over) ¥2,300 (Tax Included) / After Dark Ticket: Adults (13 and over) ¥2,000 (Tax Included)

*Free for 12 and under
Official Website: https://artaquarium.jp/en/

Tokyo's Fate/Grand Order 2021 Event to Take Place at Ikebukuro Sunshine 60

To promote the upcoming anime film adaptation of mobile RPG Fate/Grand Order's popular episode "6th Singularity: Camelot," an event will take place at SKY CIRCUS Sunshine 60 Observation Deck and Sunshine Aquarium in Ikebukuro, Tokyo from December 4, 2020 to January 31, 2021.

New artwork displayed for the event

A collection of new artwork has been drawn specially for the event. Fans will find life-sized cut-outs of Bedivere, Mashu Kyrielite, Lion King, Gawain, and Lancelot at the observation deck and Ozymandias, Nitocris, and Arash at the aquarium. There will also be voiced panels at the observation deck with newly-recorded lines by Mamoru Miyano (Bedivere) and Takehito Koyasu (Ozymandias). Different voice recordings will be rolled out throughout the duration of the event. This info can be found by following the venue on Twitter @skycircus60.

Anime photos and signed exhibits

The observation deck will also feature photos taken from scenes in the anime series as well as exhibits signed by the character voice actors.

Original Merchandise

Stickers

Pins

Both the observation deck and aquarium will sell their own original merchandise, so fans will want to visit both venues.

Keyword Rally

Keyword Rally answer sheet

Both venues will host a keyword rally where fans will have to fill out their answers of the correct words on the sheets in Japanese. Clearing each one will get them an original card with five different designs from the observation deck and three from the aquarium.

Answer sheets can be bought for ¥600 each from the 60th floor ticket counter at the observation deck and next to the annual passport counter at the aquarium.

Tully's Coffee Collaboration

Tully's Coffee coasters

Both venues have their own branches of Tully's Coffee, a cafe chain. For every ¥800 spent on a transaction you will receive one of eight possible coasters chosen randomly.展

Movie ticket campaign

If you go to see the upcoming Fate/Grand Order movie in Japan and show your movie ticket at either the observation deck or aquarium you can get 20% off your entry to the event.劇

More original merchandise

Starting on December 4, the observation deck will begin selling merchandise tickets in addition to regular entry tickets which include both admission and a piece of merchandise.

©TYPE-MOON / FGO6 ANIME PROJECT

Information

Fate/Grand Order x SKY CIRCUS Sunshine 60 Observation Deck x Sunshine Aquarium

Venues: SKY CIRCUS Sunshine 60 Observation Deck / Sunshine Aquarium

Address: Sunshine City, 3-1 Higashi-Ikebukuro, Toshima-ku, Tokyo

Dates

Observation Deck: December 4, 2020 – January 31, 2021

Aquarium: December 4, 2020 – January 11, 2021

SKY CIRCUSSunshine 60 Observation Deck Official Website: https://sunshinecity.jp/observatory/

Jellyfish and the Moon and Stars Come Together at Tokyo's Sumida Aquarium

Sumida Aquarium in Tokyo has announced a special winter event called "Moon & Jellyfish" which will run from November 20, 2020 to February 14, 2020, creating a spectacle that weaves a story of moon jellies in the twinkling night sky.

Moon & Jellyfish will be the first event to take place inside Big Petri Dish, a giant seven-metre tank that opened at Sumida Aquarium in July of this year and houses around 500 jellyfish. The tank's flat appearance allows visitors to look out across the water to see what looks like a sea of floating Moons.

For the event, special visual imagery will be shone onto the ceiling, walls, and floor to weave together a story. On the ceiling, visuals will show a moon jelly growing, like a waxing moon, into a full adult jellyfish. On the walls and floor, ephyra, which are one of the early stages of a jellyfish's lifecycle, will be displayed. They are star-shaped and so will look like stars of the night sky next to the moon jellies.

On Fridays and weekends this December, Sumida Aquarium is also hosting a projection mapping event called Penguin Candy where the penguin pool will be lit with Christmas illuminations to the sound of festive music.

Visitors to the Penguin Cafe will also find a limited-edition winter hot cocoa inspired by the Moon & Jellyfish event, with the tapioca pearls as the jellyfish, a moon marshmallow, and blue mint whipped cream.

Information

Moon & Jellyfish

Running: November 20, 2020 – February 14, 2021

Location: Sumida Aquarium Floor 6F Big Petri Dish

Penguin Candy

Running: Fridays and Weekends in December 2020

Times: ①18:30 / ②19:30 (approx 8 mins each)

Location: Sumida Aquarium Penguin Pool

Official Website: https://www.sumida-aquarium.com/index.html

Review | ART AQUARIUM MUSEUM: A Magical Place Swimming With Life

ART AQUARIUM MUSEUM officially opened permanently in Nihonbashi, Tokyo, on August 28, 2020. Before that, it was simply an exhibition that was held around Tokyo which brought together over 10 million visitors throughout its run, exhibiting goldfish in a variety of breathtaking ways.

We visited ART AQUARIUM MUSEUM together with Japanese model Yuna Yabe to take a deeper dive into what lies within those doors.

ART AQUARIUM MUSEUM can be found in Nihonbashi, an area of which served as one of many places where ART AQUARIUM previously held its exhibitions. Nihonbashi is steeped in tradition and is actually the place where Japan's goldfish culture spawned from during the Edo Period.

ART AQUARIUM was conceived and is managed by Hidetomo Kimura, an author and general producer. It's a collaboration between art, design, and entertainment, all fused into an aquarium to create a completely unique experience. The museum has taken what was once a pop-up exhibition and expanded it many-fold, housing close around 30,000 goldfish.


The aquarium is divided into different areas each with its own unique theme that plunges visitors into a multitude of fantastical worlds. One of the must-sees when visiting ART AQUARIUM MUSEUM is the masterful Oiran works—giant goldfish bowls as pictured above—which are inspired by the red light district of the Edo Period.

Perhaps the most striking and gorgeous part of the Edo Period was Hanamachi, the districts where geisha worked. The high-ranking courtesans, known as Oiran, engaged in what was known as the Oiran Dochu, or procession of the courtesans, and this too has been captured at the museum in the designs of the beautiful fish tanks in this area.


Another unmissable part when visiting the aquarium are the Goldfish Shrines, towering fish tanks lined up like a column of water trees which make for an incredible viewing experience.

The lighting and music is ever-changing, and so transports visitors into a completely different realm every time. It can be one way one moment, and in the next instant it changes entirely.


From the second floor you can overlook the fish shrines with dynamic 3D visuals in the background. These visuals change depending on the season, so you'll be in for a treat however many times you visit.

There are countless works of goldfish art scattered throughout the aquarium—too many to count, so your eyes will never grow tired.


Suigian Lounge – Old Pine Tree Area

ART AQUARMIUM MUSEUM even has its own dining lounge where guests can enjoy a meal while gazing at a painting of old pine trees, a cultural property of the Edo Period said to have been painted by those of the Kano school of Japanese painting. Traditional performances are also carried out on the stage for diners.


These drinks are ¥1,200 each (before tax)

Every five days, a new line-up of cocktails is served at Suigian Lounge. Japan used to be divided into 24 sekki rather than the now-used four seasons of springs, summer, autumn, and winter. These were further divided into 72 Kō, which are five days apart each. That's where the lounge gets its idea for changing its cocktails every five days. So you're sure to find an interesting flavour on every visit.


Kagyo Ryoran – Joy Area 

Kagyo Ryoran is a separate cafe lounge at the aquarium where they serve authentic Japanese sweets in collaboration with famous confectionery shops.


From Left Clockwise: Goldfish Sarasa ¥750 / Palet D'or Cacao Soda ¥900 / Echire Butter & Cream Castella ¥800 / lohasbeans coffee Matcha Tiramisu ¥850 / Goldfish Jelly ¥750 (All Before Tax)

The cafe serves up range of tasty Japanese desserts, from traditional ones to others inspired by goldfish and some made in collaboration with other shops.

Large Plush Toys: ¥3,200 Each (Before Tax)

The aquarium event sells its own souvenirs, such as goldfish plushies in various sizes, original confections, collaborative products, and more.

"Everything was magical—the goldfish, the sounds, the lights, the atmosphere!" explains Yuna. "They have a lot of different varieties of goldfish, and the fish tanks come in all shapes and sizes, which makes for plenty of Instagram-worthy moments. And since it's inspired by Edo culture, it has a Japanese vibe to it too. The fish are always swimming around, so no two moments are ever the same, meaning you're offered something fresh every time you visit."

If you're visiting Tokyo, be sure to pay a visit to ART AQUARIUM MUSEUM.

Information

ART AQUARIUM MUSEUM
Address: 1-3 Nihonbashihoncho, Chuo Ward, Tokyo
Opening Hours: 10:00-22:00 (subject to change)
No Fixed Holidays
General Admission: Adults (13 and over) ¥2,300 (Tax Included) / After Dark Ticket: Adults (13 and over) ¥2,000 (Tax Included)

*Free for 12 and under
Official Website: https://artaquarium.jp/en/

*ART AQUARIUM MUSEUM is currently operating with social distancing and COVID-19 preventative measures. Special permission was granted to take these photos safely without a mask.

World Heritage Site Nijo Castle to Welcome Gorgeous Goldfish Art Exhibition

Kyoto City and Art Aquarium are set to host Art Aquarium Castle -Kyoto・Kingyo Dance- this year at the World Heritage Site of Nijo Castle from October 14 to December 7.

Art Aquarium is an art, design, and entertainment fusion created by aquarium artist Hidetomo Kimura, who opened the first ART AQUARIUM MUSEUM in Nihonbashi, Tokyo back in August.

Art Aquarium Castle -Kyoto・Kingyo Dance- will be the first outdoor exhibition by Art Aquarium, vividly portraying the Japanese world of goldfish and carps through traditional Kyoto-inspired works.

Exhibition Concept

Nijo Castle has a rich history. Constructed by Tokugawa Ieyasu in the early days of the Edo Bakufu, it is a striking symbol of the Edo Period. It will play as the stage for the exhibition, which will be themed on goldfish—which first arrived in Japan in the Muromachi Period and became a boom during the Edo Period—and carp, which were propagated to Japan in the Edo Period.

Displayed artwork will be inspired by the castle's Ninomaru Palace and sliding door artwork, the season flowers that bloom in the Ninomaru Palace Gardens and castle grounds, and more. It will be a marriage of both historical art and contemporary art that captures the beauty of Japan.

Lotusrium: Its first exhibit in western Japan

The design motif based on the lotus, a flower whose name is a seasonal haiku word for summer. Lotus plants require thick, muddy water in order to make the large, beautiful flowers bloom, despite the hardship and difficulty they must overcome to do so. This art piece imbibes a worldview of grace and splendour that interweaves the lotus, a symbol of beautiful and painfully ephemeral things, with the kingyo, an elegant fish that swims beautifully.

Sakurarium: A flower symbolising Nijo Castle

Combined with the cherry blossom shape of compound works. Swimming freely under the shining of the cherry blossoms, those are goldfish bearing "Sakura" such as Sakura Nishiki, Sakura To Nishiki and Sakura Ryukin,

Taisei Hokan Kingyo Large Byobu: A large-scale piece capturing Nijo Castle's history

The huge fish tank with a length of 5.4 meters and an expansion of 18 screens projected beautiful paintings like splash-ink art through light and shadow. Countless goldfish swim among them, interpreting the changing process of Japanese art history in the scattered lights.

Even more new artworks are scheduled to be displayed. If you're in Kyoto this autumn, don't miss Art Aquarium's first-ever outdoor exhibition.

Information

Art Aquarium Castle -Kyoto・Kingyo Dance- 

Running: October 14 – December 7, 2020

*No Closing Days

Opening Hours: 17:00 – 22:00 (Last Entries: 21:30)

Location: Front yard of Ninomaru-goten Palace Daidokoro Kitchen, Courtyard of Ninomaru-goten Palace, Nijo Castle

* The exhibition will also take place in the Daidokoro Kitchen for a short period of time.

Address: 541 Nijo-jo-cho, Horikawa-nishi-iru, Nijo-dori, Nakagyo-ku, Kyoto City

Official site: https://artaquarium.jp/branch/kyoto

Learn About Animal Sex Habits at Sunshine Aquarium's Exhibition in Tokyo

Following the success of last year's event, Sunshine Aquarium in Ikebukuro, Tokyo is bringing back its animal reproduction-themed exhibition this year which will run in the evenings at the aquarium from September 12 to November 5.


The exhibition looks at the reproductive habits of various animals from different angles using informative explanation boards with cute illustrations amongst other things which enable visitors to learn things they probably didn't know about this topic. During the run of the evening exhibition, all of the fish tanks and lighting throughout the aquarium will be turned pink, lending a more mature adult fun vibe to the event.

All visitors will be given a free lucky bag which has even more secret stuff inside than last year, as well as a 'fitting' prop for taking photos at the exhibition.

See

♡Sex Explanation Panels

The regular daytime panels which have captions explaining each animal will be replaced in the evenings with different explanations regarding their reproductive habits. Visitors can scan the QR codes on the panels to see cute illustrations of the animals along with descriptions.

♡Videos

Videos will be placed on screens located around five places in the aquarium showing the moment of different animals' copulation, something which you normally can't see when visiting the aquarium on a normal day.

♡Illuminations

The aquarium will be dyed a cute pink, including the outdoor rooftop area Marine Garden and the magical new jellyfish area that opened earlier this summer.

Hear

♡Background Music

An original score of background music will sound throughout the aquarium to set the evening mood, lending an atmosphere that is different from that during the daytime. You might even hear different animal sounds in the music.

Touch

♡The "Tsun Tsun" Poking Wall

Visitors can learn about the genitalia of different animals at the exhibition, both by reading the panels or by poking the "Poking Wall" to understand the firmness of the genitals.

Smell

♡The "Kun Kun" Smelling Wall

Step on the pedal and you'll be able to smell what the animals smell like, as well as the scents they give off to attract partners.

Taste

♡A drink filled with love

Sold at Aqua Pocket | ¥300 (Tax Included)

An original energy drink made by Sunshine Aquarium.

More sexy content online

Those unable to visit the aquarium can enjoy the variety of online content related to the exhibition.

♡Digital Lucky Bag (Fee Charged)

Check out a variety of informative videos and photos related to animal copulation and more, including content featured in the first exhibition.

♡Online Talk (Fee Charged)

An online talk will be held by the aquarium staff, and participants can take a quiz related to animal reproduction too. More information can be found here (Japanese).

Information

Sunshine City Motto♡ Sei Ippai Exhibition (Japanese: もっと♡性いっぱい展)

Running: September 12, 2020 – November 5, 2020 (Closed October 31)

Regular Opening Hours: 10:00-18:00

Exhibition Opening Hours: 18:30-22:00 (Last Entries 21:00)

Official Website:  https://sunshinecity.jp/file/aquarium/sexy/

Kyoto Aquarium Begins Special Opening Service For After 3 o'clock

Kyoto Aquarium is now holding a special "off-peak" opening service after 3:00pm where visitors can receive free novelties amongst other things. The service began on July 23 and will run until September 30 this year.

The service comes as a measure against the spread of COVID-19. Normally, the aquarium can become crowded during the day, and to spread the number of visitors out, they are offering a special service for those visiting after 3:00pm. This means that visitors can enjoy the aquarium at a more relaxed pace and take their time.

But that's not all. On days when the aquarium closes at 6:00pm, visitors will receive a free original Kyoto Aquarium seal made to promote the new jellyfish exhibition area which opened on July 16, 2020. And on days when it closes at 8:00pm, visitors will not only receive a free folder, but can get a serving of the aquarium's mini soft serve ice cream at three times the amount as usual, or  a free mini drink.

Information

Kyoto Aquarium After 3 o'clock Special Service
Running: July 23, 2020 – September 30, 2020
[Closing Hours: 18:00] ①Jellyfish Seal
[Closing Hours: 20:00] Arriving between 15:00-17:00 = ①Jellyfish Seal / ①Jellyfish Folder, ②Mini Ice Cream or Mini Drink

*One novelty per person

*Aimed at visitors aged 3-years old and above who hold a valid ticket

*Harvest Cafe is open until 19:15

Official Website: https://www.kyoto-aquarium.com/

Tokyo's Sumida Aquarium Begins Summer Evening 'Penguin Firework' Projection Mapping Event

Sumida Aquarium began its new "Penguin Firework" projection mapping show on July 23 which is set to run on weekends and public holidays up to August 30.

Due to the situation surrounding the COVID-19 pandemic, summer firework festivals up and down Japan have had to be cancelled. Sumida Aquarium conceived the idea of this event in response to this, since fireworks are a summer pastime in Japan.

Penguin Fireworks is an 8-minute show that uses projection mapping around the aquarium's penguin pool to create kaleidoscopic firework patterns. Together with an original music score and the sound effects of fireworks, visitors are pulled into a magical performance as the penguins swim and dance around the lights.

Enjoy Japan's summer fireworks this year at Sumida Aquarium.

Information

Penguin Fireworks
Running: July 23, 2020 – August 30, 2020 (Weekends & Public Holidays Only)
Location: Sumida Aquarium's Penguin Pool
Times: ①17:45, ②18:30, ③19:30 (8 minutes each)

*Times subject to change in the case of other events

Official Website: https://www.sumida-aquarium.com/