Yokohama Welcomes Products and Souvenirs From Ise at the New ISE SHOP
Tama Plaza Terrace, a shopping centre in Yokohama, opened a limited-time pop-up shop on Tuesday (February 9) called ISE SHOP which is selling goods and products from Japan's city of Ise.
The shop opened in response to the reduction of sales of foodstuff, traditional handicrafts, and more in Ise due to the pandemic. Ise is known for its bounty of diverse products, and so this is a way to continue supporting it. Free tourist pamphlets are also being handed out detailing information about the city's wonders.
Some of the must-grab items
The store is a showcase of Ise's history, traditional, and food culture. Shoppers will find staple souvenir items like Ise udon, sea lettuce, hijiki seaweed, pearls, and more. Other touches of Ise include a popular hand cream made with water drawn from the Isuzu River, a fragrance mist also made from the same water, all-new cosmetic items, cookies inspired by the oshiraishi stones spread over the most holy part of Ise Grand Shrine—the list goes on. 58 Ise-based businesses are stocking around 100 products inside the store, so it's a must-visit for anyone interested in the ancient city.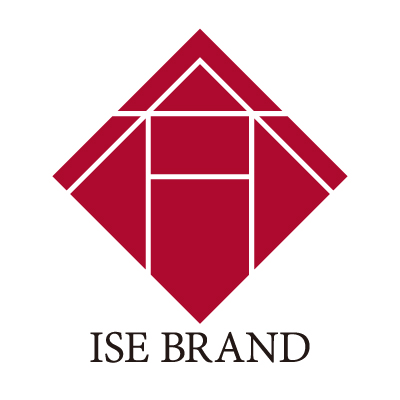 Information
ISE SHOP
Running: February 9, 2021 – March 28, 2021
Opening Hours: 10:00-21:00
*Opening hours subject to change depending on the pandemic
Location: Tama Plaza Terrace – Gate Plaza Floor 2F
Official Website: www.tamaplaza-terrace.com
RELATED ENTRIES
Alice in Wonderland Themed Afternoon Tea Says 'Eat Me' in Tokyo

Shirokane ArtGrace Club and Tokyo Aphrodite are now serving a luxurious Alice in Wonderland themed afternoon tea experience until June.

Fans of Alice will instantly recognise plenty of references garnishing all the plates from the 'Eat Me' strawberry parfaits to the White Rabbit's ears popping out of the raspberry mousse, Cheshire Cat-inspired macarons, Queen of Hearts sandwiches, and more.

The Ultimate Chocolate and Confectionery Indulgence is Here With LIFE IS PÂTISSIER's White Day Gifts

Japanese chocolate and baked goods bakery LIFE IS PÂTISSIER is now selling a collection of luxurious treats for White Day, the sequel to Valentine's Day in Japan, via their online store until March 14.

 

 LIFE IS PÂTISSIER is a takeout chocolate bakery that specialises in chocolate and baked confections. Some of their signature items include their pound cake and chocolate bonbons. They also serve sable biscuits, madeleines, and much more. They are based in Jiyugaoka, a neighbourhood in Meguro, Tokyo, where they enjoy plenty of customers both local and tourists. Due to the pandemic, they are currently operating entirely online.

 

LIFE IS PÂTISSIER White Day Gifts 2021

Leaf Caramel | ¥1,800 (Before Tax)

Crunchy chocolate caramel bites drizzled in even more sweet, melty caramel.

Macarons | ¥2,300 (Before Tax)

A rainbow-coloured collection of raspberry, pistachio, caramel, lemon, and chocolate macarons.

 

Madeleines (Contains 6) | ¥2,800 (Before Tax)

Refreshing madeleines made with a mix of Japanese and Italian lemons. Refrigerating them gives the outer icing a delicious crunchy texture.

Strawberry Milk Crunch | ¥900

Smashed cookies and caramel combined with strawberry chocolate and milk chocolate.

Special Box | ¥4,500 (Before Tax)

A very special collection of raspberry chocolate treats coated in dark chocolate.

Flower Swag | ¥3,200

A fragrant flower swag composed of an assortment of fresh flowers. Perfect for decorating walls and doors and overtime become dried flowers.

White Day Cards

LIFE IS PÂTISSIER is also offering White Day cards which people can couple with their gifts.

Japanese Puré Gummy Candy Releases Promo Videos With Original Song Featuring Asaginyo

To promote the release of 20 new colourful packages of the popular Japanese gummy candy series Puré, Japanese sweets company Kanro released 20 videos on Tuesday (March 2) featuring popular YouTuber Asaginyo.

 

Asaginyo dresses up for a kaleidoscope of colourful Puré promos

The videos play to the tune of the famous Japanese 80's track Koi no Jumon wa Suki Tokimeki to Kiss with original lyrics written for Puré. On mic is Asaginyo, a YouTuber and video and music producer. The videos, which were directed by another popular YouTuber by the name of Bunkei, can be watched over on Puré's brand website.

And if you too want to learn the Tokimeki Puré Dance, head on over to Asaginyo's TikTok page.

Meiji Chocolate Announces the Results of its 2020 National Confectionery Elections

In 2018 and 2019, Japanese snack and confectionery brand Meiji held its own National Elections for its long-selling chocolate brands Kinoko no Yama and Takenoko no Sato. In 2019, Jun Matsumoto and Akihiro Miwa represented each of these chocolate snacks respectively by helming the Kinoko Party and Takenoko Party. People across Japan would listen to each side's case and vote for which party, and therefore which chocolate, they liked the most.

The 2020 elections however took a different approach, instead spreading a message of love across Japan rather than a heated debate on which snack is better. The votes opened on September 15 last year and ran for four months where data was collected for each of Japan's 47 prefectures to see where each snack was more popular in each part of the country.

The 2018 and 2019 elections saw an accumulative total of 26,518,982 votes submitted. People passionately made their cases for which snack they liked the most. For 2020, Meiji wanted to bring people together and cheer them up by holding a survey that was catered most towards understanding people's love for their snacks.

Chiba hails as the place in Japan where Kinoko and Takenoko are most popular

46 of Japan's prefectures saw more love poured for Takenoko in 2020. The remaining prefecture, Fukuoka, saw more love given to Kinoko.

The 2020 elections saw participation by 300,161 more people than previous years.

Illustrations drawn of Team Kinoko and Team Takenoko supporters

The survey ranked each prefecture by popularity, and special illustrations were drawn for four prefectures each where Kinoko and Takenoko were the most popular.

Survey Database

Meiji published the data breakdown which can be downloaded for free.

It contains a wealth of information related to what people voted for.

Have you tried either of these popular snacks? If you travel to Japan, be sure to pick them up at any convenience store near you.

Dean & DeLuca Releases Strawberry Desserts and Drinks For Spring 2021

The fresh juice season is back for spring at Dean & DeLuca cafes in Japan this year where they have a very special selection of drinks and desserts lined up for customers as well as an exclusive tumbler.

Creamy Italian maritozzi

Indulge in a tempting maritozzi this spring season which has a fluffy brioche bun stuffed loaded with fresh cream stuffed with sweet strawberries. This famous Italian delicacy is usually enjoyed in the morning but the addition of milky cream and tangy strawberries makes it a perfect dessert.

Every bite treats the taste buds to a combination of buttery brioche, melt-in-the-mouth cream, and a choice of either fresh cream and strawberries or fromage blanc and sweet and sour apricot jam.

Left: Maritozzi Strawberry ¥410 / Right: Maritozzi Apricot Jam & Fromage Blanc Cream ¥367

Serving: From March 1, 2021 while supplies last

Participating Market Branches: Shinagawa/Yurakucho/Shinjuku/Ebisu/Hiroo/Yaesu/atré Kawasaki/CIAL Tsurumi/Yokohama/Nagoya/Osaka

Participating Cafe Branches: All

A taste of spring with fresh strawberry juice

This year, Dean & DeLuca are serving up the "Strawberry & Fruit Tomato" smoothie which is made with freshly-picked whole strawberries and tomatoes. Tomatoes are generally seen as a summer vegetable, but the most delicious time to enjoy tomatoes grown in Japan is the spring season just like strawberries. The strawberries and tomatoes take on plenty of sugar content during the winter season which brings a rich sweetness best enjoyed right now.

 

The juice is prepared fresh for every order, with whole fruits put into a mixer and then served.

Left: Strawberry Juice ¥583 / Right: Strawberry & Fruit Tomato ¥605

Serving: From March 1, 2021 while supplies last

Participating Market Branches: Roppongi/Shinagawa/Yurakucho/Shinjuku/Ebisu/Hiroo/Yaesu/atré Kawasaki/CIAL Tsurumi/Yokohama/Nagoya/Osaka/AMU Plaza Hakata

Participating Cafe Branches: All

Spring-exclusive Strawberry Apple Pie

Japanese apple pie chain GRANNY SMITH APPLE PIE & COFFEE is also providing a seasonal strawberry and apple pie filled with in-house custard.

 

GRANNY SMITH APPLE PIE & COFFEE's Strawberry Apple | ¥648

 

Serving: March 2, 2021 – April 30, 2021

Participating Cafe Branches: All (Except Yurakucho LUMINE STREET)

Enjoy spring with a spring-coloured tumbler

Dean & DeLuca's popular tumblers return in seasonal colours and fitted with an airtight screw cap. They're available in "Tokyo Pink" and "Charcoal Grey" colours.

 

Tumblers: ¥3,080 Each

Released: From March 1, 2021

Participating Cafe Branches: All

*Cafe-exclusive, not available for purchase online

Japanese company JO, which operates seven restaurants serving Japanese-style food in Japan, launched its new anko red bean paste dessert brand Ankoto on February 28. The brand's first product to be released is the "Anko Cheesecake." All products will be released via their online store.

The launch of Ankoto

Ankoto launched after seeing many people in Japan calling for their desire to eat the same kinds of high quality anko sweet red bean paste desserts that they can in restaurants at home. The brand aims to bring many different sweet treats to its menu in collaboration with various other brands and satisfy customers' sweet-toothed needs.

Ankoto also hopes to create all-new desserts using anko, an ingredient loved by the Japanese for years.

High-quality anko used in all desserts

The bean paste is made by hand every day over a period of two hours by Ankoto's bakers. They use specially-selected beans grown in Tokachi, Hokkaido. No bad stuff is put in Ankoto's desserts, the naturally sweetness comes from the sugar beet used in the cooking process.

The First Release: Anko Cheesecake

Ankoto's first dessert to be released is the Anko Cheesecake, a popular mix of sweet red bean paste and cheese. This dessert was perfected after much trial and error over the course of half a year where over 100 iterations were tested. It's made using creamy, full-bodied Brie de Meaux, a cheese that's been called the king of cheeses. This cheesecake is gluten-free, using absolutely no wheat, and has a fresh sweetness brought about by the sugar beet. It's an addictive amalgamation of sweet and salty and contains no nasty additives.

Information

Ankoto Anko Cheesecake

Released: February 28, 2021

Price: ¥3,500 (Before Tax) + Shipping

Ankoto Online Shop: https://www.ankoto.jp

My Hero Academia Celebrates Japan's White Day With Cakes and Macarons

Japanese cake company Priroll is celebrating White Day in Japan, the 'sequel' to Valentine's Day, in collaboration with the popular TV anime series My Hero Academia with a collection of cakes and macarons.

There are seven sweet cakes to pick from which are baked with fruits such as peach and strawberry and finished with whipped cream or chocolate cream. There are also seven macaron sets which include chocolate, strawberry, pistachio, and orange flavours. These tasty treats are available from Priroll's official website while supplies last.

White Day Cakes – ¥4,500 (Before Tax) / White Day Macarons 6 Set – ¥2,200 (Before Tax)

White Day day takes place in Japan annually on March 14, one month after Valentine's Day, when people give reciprocal gifts to those who gifted them on Valentine's Day. What better way to show your appreciation for your fellow anime-lover than with some sweet My Hero Academia love?

©堀越耕平/集英社・僕のヒーローアカデミア製作委員会

Experience Okinawa From Tokyo Station to Shin-Osaka Station at Tokai Kiosk's Fair

Tokai Kiosk Company has announced a Kyushu and Okinawa themed fair which will run at all branches of Tokai Kiosk from Tokyo Station to Shin-Osaka Station starting on March 2. Customers will be able to enjoy a range of local foods and products from Kyushu and Okinawa.

Kyushu Okinawa Fair Poster

A Look at Some of the Available Products

Salted Shiroi Tabekko Doubutsu

Sugar Butter Sand Tree – Amaou Strawberry Butter

Okinawa Bireley's Ishigaki Island Pineapple

Sausage & Egg Yuzu Kosho Sandwich

This is just a peek of what will be available to try from Kyushu and Okinawa this spring. If you're travelling in Japan this March, then don't miss out.

Information

Kyushu Okinawa Fair

Japanese Event Title: 旅行気分で「うまい!」を楽しもう!九州・沖縄フェア

Running: March 2, 2021 – March 22, 2021

Where: Bellmart Kiosks, Grand Kiosks, Gift Kiosks, and Kiosks from Tokyo Station to Shin-Osaka Station

Official Website: https://www.kiosk.co.jp

Aromatic Kamakura Raw Chocolate Brand to Open New Branch in Nagoya

MAISON CACAO, the company behind the aromatic raw chocolate brand of the same name, will open a store on floor B1F of JR Nagoya Takashimaya on March 3, 2021. It will be the brand's first permanent shop in Japan's Tokai region.

The company held a special Valentine's event from late January to Valentine's Day where MAISON CACAO made the second most sales. They also enjoyed other sold out products, and showcased some exclusive indulgences like the gold leaf-adorned "Aroma Raw Chocolate ARMOUR" and "Aroma Raw Chocolate STRAWBERRY" as well as the all-new "Cacao Butterland."

The Nagoya Line-Up

Aroma Raw Chocolate AMOUR | ¥6,000 (Before Tax)

Exclusive to this new Nagoya branch of MAISON CACAO, these "AMOUR" chocolates are all handmade using techniques that have been passed down through the company. The dark chocolates are wrapped in luxurious gold leaf and have a fruity, sweet, and bitter combination. One box contains a generous serving of 16.

Cacao Butterland | ¥2,000 (Before Tax)

MAISON CACAO uses cacao beans from Columbia to bake its menu. These gooey treats are made with cacao butter and chocolate caramel with a double layering of dark and white chocolate. A rich and filling serving of six comes in a box.

 

Aroma Raw Chocolate STRAWBERRY | ¥2,200 (Before Tax)

Also a Nagoya-exclusive, these strawberry variants are made with intensely sweet JApanese amaou strawberries white combine with the fragrance cacao butter and white chocolate for a refreshing taste. You get 16 in a single box.

But Wait, There's More…

Raw Chocolate Butter Cake | ¥3,500

A cake made with velvety chocolate butter cream packed with roasted nuts, raisins, and caramel chips.

Rich Raw Chocolate Tart STRAWBERRY | ¥2,000

Yet another exclusive to Nagoya, these crunchy tarts are lathered in amaou strawberry chocolate and filled with runny and fruity amaou strawberry cream. A box comes with three included.

Other Popular Goodies Available While Supplies Last

Aroma Raw Chocolate MAISON (Grape) | ¥2,400 (Before Tax)

Babka | ¥2100

Raw Gateau Chocolate | ¥2500 (Before Tax) 

Information

MAISON CACAO

Grand Opening: March 3, 2021

Location: JR Nagoya Takashimaya Floor B1F

Address: 1-1-4 Meieki, Nakamura-ku, Nagoya-shi, Aichi

Opening Hours: 10:00-20:00

MAISON CACAO Official Website: https://maisoncacao.com/

Uji Matcha Loaded Pancakes Get Served Up at Eggs 'n Things Japan This Spring

For the entire month of March this year, Eggs 'n Things Japan is serving up "Uji Matcha Tiramisu Pancakes" and "Egg Scramble House Sandwich" at all branches.

The Seasonal Menu


Uji Matcha Tiramisu Pancakes | Eat In ¥1,480, Takeout ¥1,080

 These rich tiramisu pancakes are made with a dough laced in delicious Uji matcha and topped with succulent strawberries.

*The takeout option doesn't come with whipped cream

Egg Scramble House Sandwich | Eat In & Takeout ¥1,380

 A classic BLT layered perfectly so every ingredient stands out for every bite.


A Refreshing, Fruity Springtime Drink


Tropical Fruit Mix | ¥650

 Customers can stay refreshed this spring with this tropical fruit mixed beverage of mango, pineapple, banana, and more.

Classy Japanese Shrimp Senbei Crackers Release From Keishindo in Almond, Cheese, and Chocolate Flavours

Japanese snack company Keishindo recently launched a new series of shrimp senbei rice crackers called "Ajiwau Wa" (The Taste of Japan). The snacks are deep in flavour, arriving in almond, cheese, and chocolate.

The Line-Up

Kongari Ebi Cheese (Contains 6) | ¥648 (Tax Included)

The shrimp crackers are topped with cheese and baked. The charred cheese brings out the flavour of the shrimp even more.

Ebi Almond (Contains 6) | ¥648 (Tax Included)

A rich and crunchy rice cracker made with in-house roasted almonds. With every bite comes more and more umami goodness.

Kutsurogi Yaki Chocolate (Contains 6) | ¥756 (Tax Included)

A harmony of sourness and sweetness delightfully adorns this chocolatey treat. The contrasting flavours results in a complex taste that could be called a completely new flavour.

Seasonal Kutsurogi Yaki Chocolate Strawberry | ¥756 (Tax Included)

Similar to the regular chocolate version but combined with sweet strawberry which gives the crackers a pink appearance.甘

Ajiwau Aji Assortment (Contains 9) | ¥1,080

Japanese Spring Cherry Blossom Desserts and Food Bloom Pink at Tokyo Solamachi This March

Spring is arriving early at Tokyo Solamachi where shops and restaurants will be serving up their own cherry blossom themed desserts and dishes from March 1.

The Line-Up: A Delectable Excerpt

Vibrant Cherry Blossom Desserts Welcome Spring

Hanami Soft | ¥800

Where: Gion Tsujiri (East Yard Floor 6F)

Serving: March 1, 2021 – April 30, 2021

Feel the warm breeze of Japanese hanami with a parfait serving of cherry blossom bavarian cream and jelly, Uji match soft serve ice cream, cherry blossom chocolate, white flour dango dumplings, high quality red bean paste, wafer, and other little assorted treats.

Sakura Mochi Flavoured Spring Pancakes | ¥935

Where: Coconoha (West Yard Floor 4F)

Serving: March 1, 2021 – April 11, 2021

Coconoha's popular fluffy pancakes topped livingly with cherry blossom ice cream, chewy white flour dumplings, and sweet red bean paste.

 

Takeout Cherry Blossom Food

Sakura Sushi | Takeout ¥2,138, Eat-In ¥2,178

Where: Kirby Cafe Tokyo (East Yard 4F)

Serving: From March 19, 2021

A picnic serving of six springtime sushi rolls decorated with Kirby references which comes in a cute lunchbox.

Cherry Blossom Lassi | ¥520

Where: AMARI DELI (West Yard Floor 2F)

Serving: March 1, 2021 – April 11, 2021

A cherry blossom lassi in full bloom with fluffy whipped cream and finished with sprinkles of pink-coloured chocolate.

 

Cute Spring Cherry Blossom Snacks

Financier Sandwich Box – Sakura & Matcha | ¥1,500 (Contains 4)

Where: Afternoon Tea Room (East Yard Floor 3F)

Serving: February 25, 2021 – April 21, 2021

An assortment of two financier cakes: the Sakura Financier Sandwich which is cherry blossom flavoured and filled with white chocolate, roasted walnuts, and strawberry flakes, and the Matcha Financier Sandwich which is filled with milk chocolate, roasted walnuts, and pistachio. Available while supplies last.

 

Restaurant Menus Beckon Hanami

Spring Roast Beef Nigiri & Cherry Blossom Dashi Kishimen Noodles | ¥1,380

Where: Sugimoto (East Yard Floor 6F)

Serving: March 1, 2021 – April 11, 2021

Roast beef sushi rolls made with Nagoya Owari beef and served with slightly-salted flat kishimen noodles served in a cherry blossom flavoured broth. Limited to 10 servings per day.

This is just a sampled look at what's to come at Tokyo Solamachi this spring – if you're in Tokyo for the cherry blossom season, be sure to visit!

Information

Cherry Blossom Desserts & Dishes

Where: Tokyo Solamachi

Address: 1-1-2 Oshiage, Sumida-ku, Tokyo

Starting: March 1, 2021

TEL: 0570‐55‐0102 (11:00-19:00)

Tokyo Solamachi Official Website: http://www.tokyo-solamachi.jp/