Celebrate the star festival at Tokyo Disneyland® and Tokyo DisneySea®! "Disney Tanabata Days" commences Thurs 15th June!
To celebrate the star festival (Tanabata), Tokyo Disneyland and Tokyo DisneySea are holding a special programme called "Disney Tanabata Days" from Thursday 15th June.
To celebrate the start of the new programme, Mickey and Minnie Mouse will wear Tanabata-themed costumes and greet the guests. The special designs of these costumes have been announced!
The concept of the costumes' new designs is to combine traditional Japanese style with a star design – the perfect design to represent Tanabata.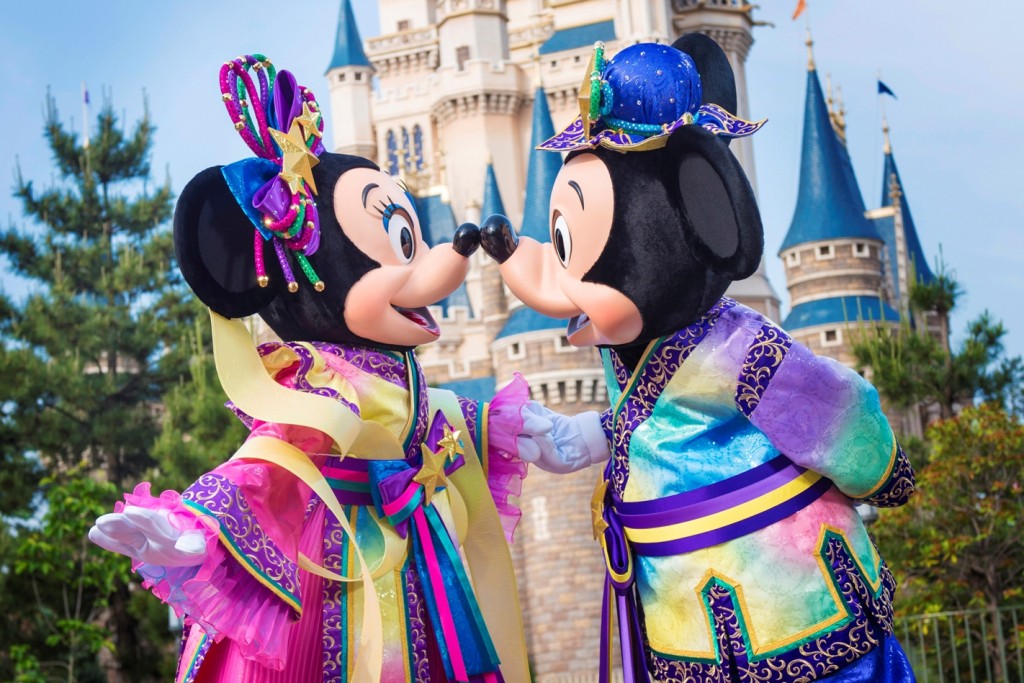 Mickey and Minnie Mouse will be wearing their costumes as they greet the guests at both parks during the "Tanabata greeting". At Tokyo Disneyland, they will be riding a Rickshaw, and at Tokyo DisneySea they will be arriving by boat! Make sure you go meet them!
At both parks, there will be a "Wishing place", where you can write your wishes on a Mickey Mouse-shaped "Wishing card".
Come celebrate Japan's unique Tanabata celebration with Mickey and Minnie mouse! ♡
Related article:Tokyo Disney Sea® 's new attraction "Nemo & Friends Sea Rider" will soon debut! A video message from the director of the Nemo Movies, John Lassetter, can now be seen.
Related article:Order your Randsel backpack featuring an original Disney design from 28th April!