Celebrate Sasuke Uchiha's Birthday at Fuji-Q Highland's Naruto x Boruto Summer Event
Fuji-Q Highland began its 'NARUTO x BORUTO Fuji Hidden Leaf Village' event on Wednesday which is set to run throughout summer until August 29. The event is taking place to celebrate the birthday of the popular character Sasuke Uchiha from the Naruto franchise.
During the event, a keyword rally will take place, and a special menu will be served up.
Keyword Rally
Guests must play and ride six Naruto-themed attractions at the park where they will be able to collect keywords related to the Uchiha family. Those who manage to answer all the questions correctly will receive one of two free exclusive pins. The Sasuke & Itachi design will be available from June 9 to July 22 and the Uchiha Family design from July 23 to August 29. Check out the designs below, both of which are must-grabs for fans of Sasuke and the Uchihas.
Pin Design 1: Sasuke & Itachi (Uchiha Brothers) | Available: June 9, 2021 – July 22, 2021 
Pin Design 2: Sasuke & Sakura & Sarada (Uchiha Family) | Available: July 23, 2021 – August 29, 2021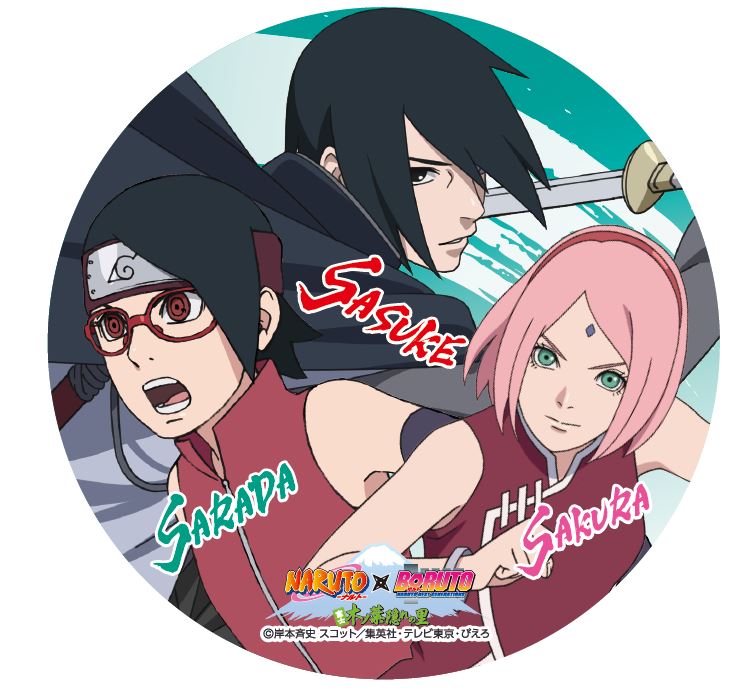 Special Menu
Guests will also be able to enjoy a special menu line-up including a ramen dish served at Ichiraku, the ramen bar at Fuji-Q Highland which is themed on the same eatery of the same name in Naruto, and two cakes at Fuji-Q Highland's official hotel resort and spa.
Uchiha Brother's Spicy Ramen | ¥1,500 (Tax Included)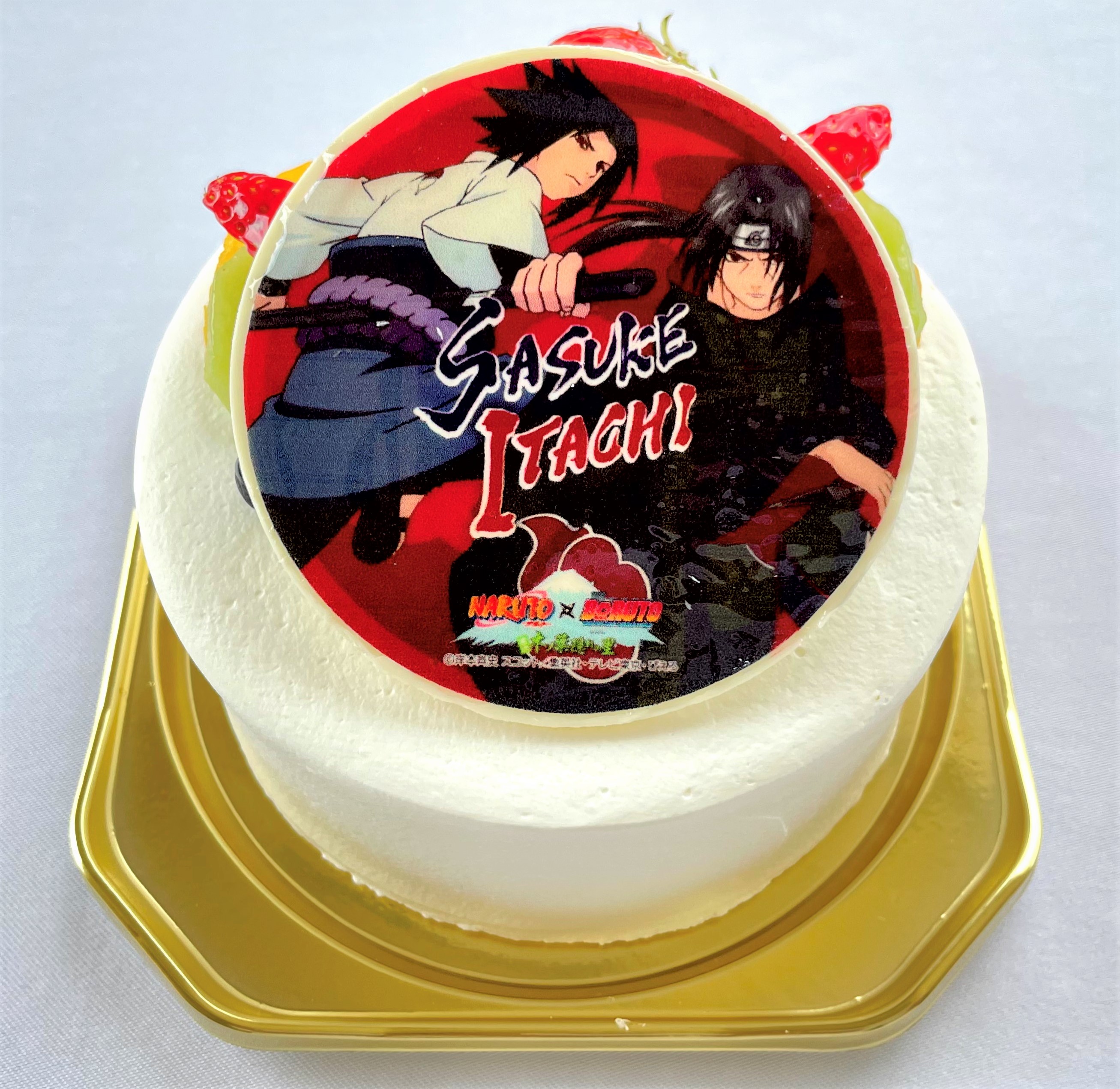 Uchiha Brother's Print Cake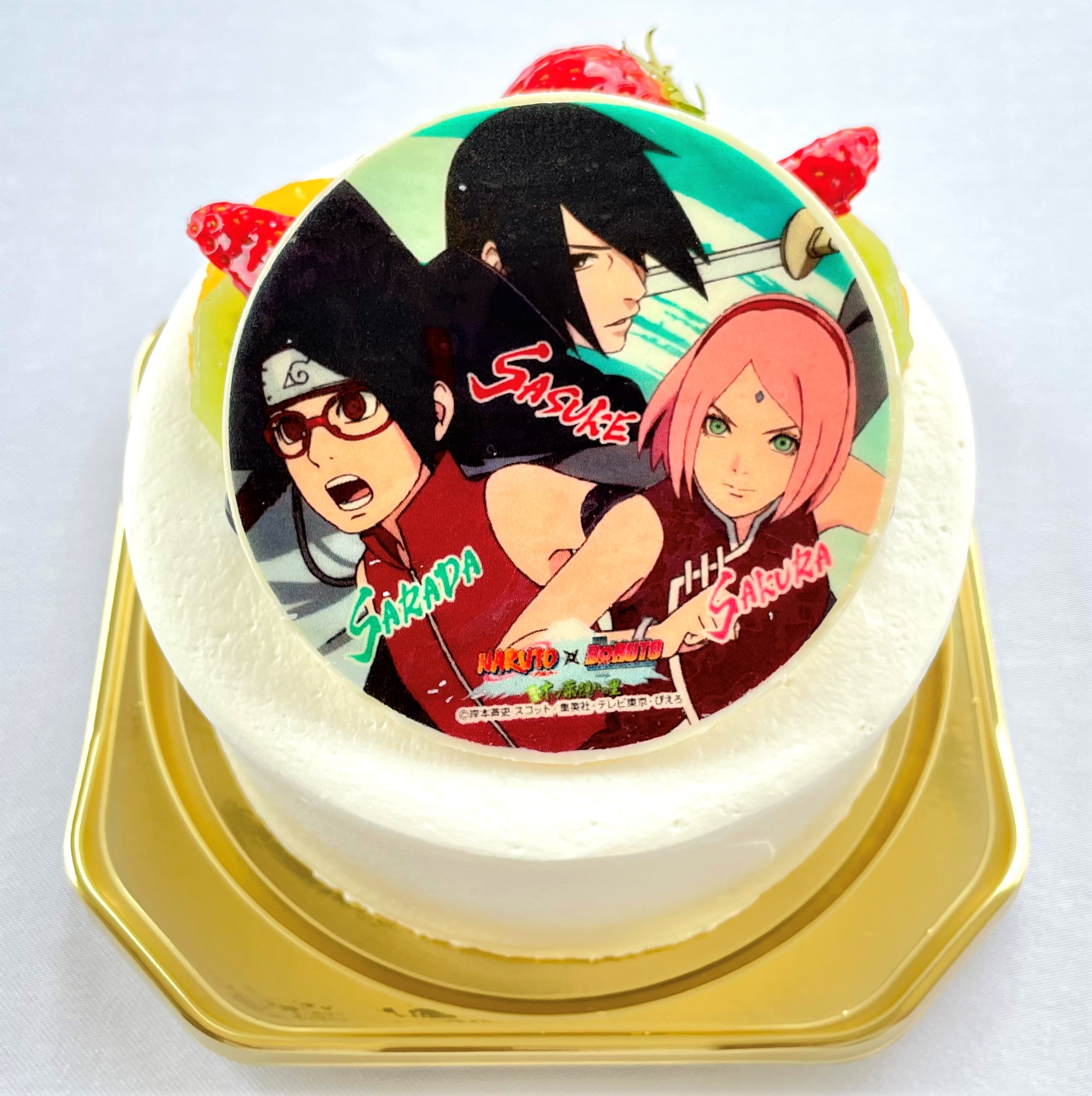 Uchiha Family's Print Cake

ⓒ岸本斉史 スコット/集英社・テレビ東京・ぴえろ
Information
Uchiha's Summer
Running: June 9, 2021 – August 29, 2021
Where: Fuji-Q Highland
Official Website: https://www.fujiq.jp/
RELATED ENTRIES
Boat Race Tokoname in Aichi Prefecture to Screen Popular Films at Drive-in Theater

The Boat Race track at BOATRACE Tokonome will be home to a 3-day Drive-in Theater event on November 19, 20, and 21. The vast west parking lot will welcome guests to enjoy three films from the safety and privacy of their vehicles. In past years, the Hamanako, Tokuyama, Naruto, and Mikuni locations have participated. Now, it's Tokoname's turn!

Selected Films

La La Land (with subtitles) – November 19, 2021

© 2017 Summit Entertainment, LLC. All Rights Reserved.

The Secret Life of Pets 2 (dubbed) – November 20, 2021

© 2019 Universal Studios. All Rights Reserved.

A Whisker Away – November 21, 2021

© 2020「泣きたい私は猫をかぶる」製作委員会

This lineup of films can be enjoyed by families, lovers, and friends. The final film, A Whisker Away, is a coming-of-age fantasy set in the city of Tokoname. Visitors can enjoy these films on one of the largest air screens in Japan, at 722 inches. Don't miss some additional boat race content that even beginners can enjoy!

Information

BOATRACE de DRIVE-IN THEATER in BOATRACE Tokoname

Dates: November 19, 20, 21 – Doors open at 18:00, film starts at 19:00

Address: BOATRACE Tokoname West Parking Lot (4-111 Shinkaicho, Tokoname-shi, Aichi)

Official Site: https://boatrace-driveintheater.com

Sanrio Puroland Announces Snow Globe-Themed Christmas Event

This holiday season, Sanrio Puroland will hold its Puro Christmas celebration from November 5 until December 26, 2021. The snow globe-themed event is sure to bring some cheer to the Tokyo area!

Snow Globe Lights

Photo Spots

Puro Christmas Special Greeting

Kitty & Daniel's Party-Party Christmas

Exclusive Menu

Puro Christmas Limited-Time Merchandise

'The Puro Christmas' Musical Show

Guests will be treated to an entire world of Sanrio characters within a glittering snow globe, and each of them will be wearing limited-edition Christmas costumes. Seasonal photo spots and opportunities to spend time with characters will line the space, along with Christmas trees and other holiday decorations!

The special Christmas food menu features a Santa Claus theme and dishes are dotted with red and green. Exclusive snow globe-themed merchandise available for purchase includes keychains, pins, and sweets that are perfect to give as a gift this holiday season. In addition, a special four-day event 'Kitty & Daniel's Party-Party Christmas' will invite guests to enjoy a full buffet while watching a live performance and partaking in a photo session after the meal!

First performed in 2018, 'The Puro Christmas' musical show is making a comeback this year after becoming a big hit with fans. 

© 2021 SANRIO CO., LTD. TOKYO, JAPAN  著作 株式会社サンリオ

MUSER FEST.2021 -MUSIC AID- Event Holds Spin-Off Event for One Night Only

Last month's MUSER FEST.2021 -MUSIC AID- event isn't quite over! A spin-off event, ZIP-FM presents LIVE LIVE! Super Collaboration with MUSER FEST.2021, will be broadcast online on October 22 at 21:00. Since August, collaborative live performances have been planned with different guest artists each month on ZIP-FM's LIVE LIVE! With MUSER FEST.2021 program hosted by CHAI. This event is the culmination of these plans and the lineup is sure to get fans pumped. 

Performing artists include YUNA from CHAI, Suzuka and Mizyu from Atarashii Gakko!, Tabu Zombie from SOIL & "PIMP" SESSIONS, and Shingo Suzuki from Ovall. Ryo Kishimoto from fox capture plan will also join the live performance as a supporting artist. An archived stream will be available for two weeks after the live show, and tickets are on sale now on the official MUSER website. 

 

Information

ZIP-FM presents LIVE LIVE! Super Collaboration with MUSER FEST.2021

Broadcast Date: October 22, 2021 from 21:00-22:00

Price: 2,000YELL – ¥2,200 (Tax Included) *Includes access to archive

Buy Tickets: https://muser.link/__b/events/573 

Archive Available from October 23 – November 5 at 23:59

Archive Ticket Sales Period: October 23 – November 5 at 23:59

Official Site: https://muser.link/

FujiQ Highland Holds Limited Time "Uzumaki Naruto Birthday Celebration 2021"

FujiQ Highland's 'NARUTO x BORUTO Fuji Konohagakure Hidden Village,' will be holding the 'Uzumaki Naruto Birthday Celebration 2021' birthday event to commemorate NARUTO protagonist Uzumaki Naruto's birthday, held between October 10 and November 7 2021. 

 

Happy Birthday, NARUTO! Miso Tonkotsu with Extra Char Siu Special

Yakitori Set

Arcade Game Corner 'Game Area – Ninjutsu Carnival'

"Uzumaki Naruto Birthday Celebration 2021" Specially Designed Sweets

NARUTO Birthday Commemorative Big Sticker


Stamp Rally with Impressive Prizes

During the event period, Satouchi's 'Ramen Ichiraku' will be offering ramen based on Naruto's beloved Miso Tonkotsu with Extra Char Siu, topped with six pieces of Char Siu (available Sat. and Sun. only, 30 portions a day). Meanwhile, YakitoriQ will be reducing the cost of their ultra popular 'Family Pack' yakitori from ¥1,200 down to ¥1,010 to mark the date on October 10. Plus, if you say "NARUTO HAPPY BIRTHDAY" at the Game Area Ninjutsu Carnival game, the staff will offer you an extra round, boosting your chance of winning the prize.

The Fuji-Q Official Highland Resort Hotel & Spa's restaurant "Makaroni Club" is also hosting a series of fun events to liven up the celebration, including event-exclusive latte art, macaroons, and themed cakes!

In addition, customers who purchase event merchandise or use the facilities will receive a free 10cm 'NARUTO Commemorative Big Sticker' which will be sure to leave an impact. The stickers are available in limited quantities.

If you collect three stamps on your rally card then you will be eligible to enter a lottery, with the chance to win a variety of impressive prizes, such as FujiQ Highland Free Passes or NARUTO or BORUTO dolls, so why not give it a shot?

If you're a NARUTO fan then be sure to celebrate his birthday at FujiQ Land!

 

Information

Uzumaki Naruto Birthday Celebration 2021

Duration: October 10 ~ November 7 2021

Location: NARUTO x BORUTO Fuji Konohagakure Hidden Village

Address: 5-6-1 Shinnishihara, Fujiyoshida, Yamamashi 

Official Site: https://www.fujiq.jp/ 

Seaside Park Nagoya in Kinjofuto Event Offering Exciting Activities This Fall

Seaside Park Nagoya in Kinjofuto is coming to Makers Pier in Nagoya City on October 16 and 17, as well as October 30 and 31. The event will feature 30 different activities for both parents and children to enjoy, along with workshops where kids can learn new things, such as cardboard crafts and lunch totes. 

For those more adventurous types, bouldering and slacklining will invite guests to stretch and refresh their bodies while enjoying the sea air. Even beginners can safely enjoy some of these more strenuous activities, as instructors will be on site. Plenty of unique experiences will keep little ones busy discovering and exploring. 

 




When the sun goes down, the Night Cinema will begin, and guests can enjoy a movie beneath the stars. How would you like to come and relax by the seaside? 

Information

Seaside Park Nagoya in Kinjofuto

Dates: 

October 16, 17 from 10:00-20:00

October 30, 31 from 10:00-20:00

*After 5:00, all activities except movie screenings will be closed. 

Address: Inside Maker's Pier 

Official Site: https://seasidepark.info/

Nijigen no Mori Amusement Park Starts Naruto Birthday Event

The anime-themed amusement park Nijigen no Mori in Hyogo Prefecture will hold a special Naruto event from October 2 until November 28, 2021. The Naruto Shippuden x Real Puzzle Solving Game will feature popular characters from the Shikamaru Hiden arc!

NARUTO&BORUTO Ninja Village

This marks the second version of the event to date, with the first taking place in 2020. Naruto's birthday is October 10, and to celebrate, this event will open with new visuals of the titular ninja along with popular character Shikamaru!

Flower Petal Stickers

Fans of Naruto won't want to miss their chance to leave a congratulatory message for the birthday boy! Just write your message on one of these stickers, and stick them to the character panel of your choice. 

Event Contents

Gameplay

Players will solve a number of riddles placed all over the Naruto & Boruto Ninja Village, with certain keywords related to each character playing a role. 

Wooden Phone Straps (4 varieties) featuring new illustrations

The event will take around 30 minutes, even for beginners. Those buying a ticket will receive a wooden phone strap. 

©岸本斉史 スコット/集英社・テレビ東京・ぴえろ

Information

Naruto Shippuden x Real Puzzle Solving Game – Ninja Village Special Mission #010: Naruto/Shikamaru Arc

Running: October 2, 2021 – November 28, 2021

Address: Nijigen no Mori Naruto & Boruto Ninja Village (Awaji, Hyogo Prefecture)

Hours: 10:00-20:00

*Please check the official website for hours. 

Anime Theme Park Nijigen no Mori to Hold Second Kakashi & Obito-themed Escape Game

A special event is coming to the Naruto-themed area of Nijigen no Mori, an anime theme park located on Awaji Island in Hyogo prefecture! The Naruto Shippuden x Escape Game: #009 Kakashi & Obito event is taking place from August 21 to October 10!

A look at NARUTO & BORUTO Shinobizato

A look at the game

Participation bonus: 4 special wooden phone straps with new illustrations

The first escape game in the series was held in 2020 to positive feedback. It was first held to celebrate Kakashi's birthday, which is September 15, and all visuals of both him and Obito are completely new and made for the event. 

Guests can also write their celebratory messages on special 'petal stickers' and place them on the character panel of their choice!

Would you like to come celebrate Kakashi's birthday? 

©Masashi Kishimoto /Shueisha・TV Tokyo・Pierrot

Information

Naruto Shippuden x Escape Game: #009 Kakashi & Obito

Running: August 21-October 10, 2021

Opening Hours: 10:00-20:00

Estimated Play Time: 30 minutes

Nijigen no Mori

Address: 2425-2 Kusumoto, Awaji, Hyogo

Official Website: https://nijigennomori.com/

New atmos x NIKE Collection Inspired by Summer Festivals

Sneaker shop atmos will be releasing a colorful new collection of shoes inspired by Japan's famed summer festivals! Called the RETRO SUMMER PACK, sales will begin in most atmos stores on August 9, 2021, as well as on the atmos online shop. To celebrate the launch, a pop up shop will open in Harajuku for a limited-time on the same day. The lottery is now open on atmos-tokyo.com. 

NIKE AIR MORE UPTEMPO '96: ¥20,900 (Tax Included)

NIKE WMNS AIR FORCE 1 ʻ07 LV8 ¥13,200 (Tax Included)


NIKE WAFFLE TRAINER 2 ¥12,100 (Tax Included)


NIKE AS M NSW TEE MAX90 TD RESU ¥4,950 (Tax Included)


The AIR MORE UPTEMPO sneakers feature traditional Japanese patterns inspired by Kuniyoshi Utagawa, one of Japan's most famous ukiyo-e artists. Traditional Japanese patterns like chrysanthemums and pine needles decorate the AIR FORCE 1 shoes, while the lemon, strawberry and melon colors covering the WAFFLE TRAINER 2 and t-shirts were inspired by the most sought-after summer treat, shaved ice!

At the atmos pop up shop, it's all about the retro theme. Inside the store, visitors can stroll down memory lane, with every square-inch of space filled with Showa era nostalgia. Certain items will only be available here, so don't miss out! 

Information

Atmos RETRO SUMMER PACK

Lottery Now Open

How to Enter: http://www.atmos-tokyo.com

POP UP SHOP 'atmos shop' 

Event Period: August 9, 2021-August 22, 2021

Reservation Needed

Address: 1F 4-31-2 Jingumae, Shibuya, Tokyo

Telephone: 03-5411-4285

Hours: 11:00-20:00

Naruto and Boruto Summer Event Begins at Nijigen no Mori

Nijigen no Mori, an amusement park located on Awaji Island in Hyogo, began a summer event at its Naruto and Boruto-themed zone on July 22 which is set to run until September 30.

Event-exclusive stickers

The event includes a huge water gun event where 25 litres of water will be sprayed to cool down guests during the hot summer event. With themed character panels displayed around the park, join Naruto and the gang, including Zabuza and Haku, for some summer fun. All guests receive a free original sticker too.

© 岸本斉史 スコット/集英社・テレビ東京・ぴえろ

Information

NARUTO&BORUTO SHINOBI-ZATO
Running: July 22, 2021 – September 30, 2021

Location: Nijigen no Mori

Opening Hours: 10:00-18:00
Price: Free (But park entry payment required)
Official Website: https://nijigennomori.com/naruto_shinobizato/

Kansai Yamamoto's Nippon Genki Project 2021's Mount Fuji Runway to be Featured On YouTube

The Nippon Genki Project will be held again this year and it will be available to watch on the event's official website and on YouTube. The event was created by the late Japanese fashion designer Kansai Yamamoto as a way to get people energised and motivated to realise their dreams.

Past Nippon Genki Project events

Nippon Genki Project 2015 Super Energy!! at the Museum of Contemporary Art Tokyo

Nippon Genki Project 2016 Super Energy!! at Yoyogi National Stadium

Nippon Genki Project 2017 Super Energy!! at Roppongi Hills Arena

Nippon Genki Project 2018 Super Energy!! at Roppongi Hills Arena

Nippon Genki Project 2019 Super Energy!! at Roppongi Hills Arena

Nippon Genki Project 2020 Super Energy!! Online

The theme of this year's event is 'World Heritage Runway.' The event will be recorded in Fujiyoshida, Yamanashi, at the foot of the World Heritage Site of Mt. Fuji. The footage will be released as a fashion film on August 21. Designers from across Japan have created a variety of looks for the event, and pieces by fashion schools, fashion universities both in Japan and overseas, and more will also be showcased.

Information

Nippon Genki Project 2021 World Heritage Runway at Mt. Fuji
Online Release Dates

Fashion Movie: August 21, 2021 @ 20:00 (JST)

Documentary: August 28, 2021 @ 20:00 (JST)

Price: Free

Available: Nippon Genki Project Website / YouTube

Official Website: www.kansai-inc.co.jp/ngp2021/

*More details to be released in mid-August

BanG Dream! Girls Band Party x Fuji-Q Highland Summer Event Announced

Fuji-Q Highland is set to host a summer event in collaboration with the mobile rhythm game BanG Dream! Girls Band Party from August 7 to September 12.

This marks the amusement park's 4th collaboration with the game which will see newly-illustrated artwork of the characters decorating the attractions, a special talk show hosted by the voice actresses, limited-time announcements on the attractions recorded by the voice actresses, a themed food menu, original merch, and more.

A digital stamp rally will also take place which will have guests locating life-sized panels of seven characters which they need to scan with their smartphone. This will give them a special voiced story. Those who obtain all the digital stamps by scanning all the panels will receive a free novelty as well as an original voiced guide for boarding the amusement park train. The train too will be decorated in BanG Dream! artwork.

©BanG Dream! Project ©Craft Egg Inc. ©bushiroad All Rights Reserved.

MIDTOWN ART PALETTE Brings Dreamy Digital Artwork to Tokyo Midtown For Summer

Tokyo Midtown's annual MIDTOWN ART PALETTE has returned again for the summer, opening on July 16 and running until September 5. This year, the event delivers a Digital Art Garden with gorgeous dream-like digital artwork.

Digital Art Garden

Last year's event

Experience a distinctively Japanese way to stay cool and refreshed on a wooden veranda with light and mist dancing through the outdoor space inspired by traditional Japanese rock gardens. Find yourself bewitched by an enchanting summer evening as the digital art transforms throughout the day.

This year's event is being held with all proper social distancing measures in place.

Take digital art home with you with AR fireworks

Locate five QR codes dotted around Tokyo Midtown which when accessed via your smartphone will award you with artistic AR fireworks, allowing you to enjoy fireworks with you wherever you point the camera on your screen, including at home.