Shenmue the Animation Reveals Additional Cast, New Details
Shenmue the Animation, based on Yu Suzuki's game series originally released for the Sega Dreamcast in 1999, is scheduled to be released in 2022! The series is being directed by Chikara Sakurai at Telecom Studios. 
Official Trailer
A trailer for the series has been uploaded to YouTube showing Ryo Hazuki's struggle against his nemesis Lan Di. The show is set in the nostalgic and beautiful city of Yokosuka and follows Ryo as he struggles to understand the death of his father. A key visual was also released alongside the trailer.
The new video footage also highlights the voice cast for the first time, including Masaya Matsukaze as Ryo Hazuki and Takahiro Sakurai as Lan Di. The two actors have also provided comments below.
The opening theme song UNDEAD-NOID will be performed by Kashitaro Ito, whose videos have been viewed over 80 million times.
Cast Comments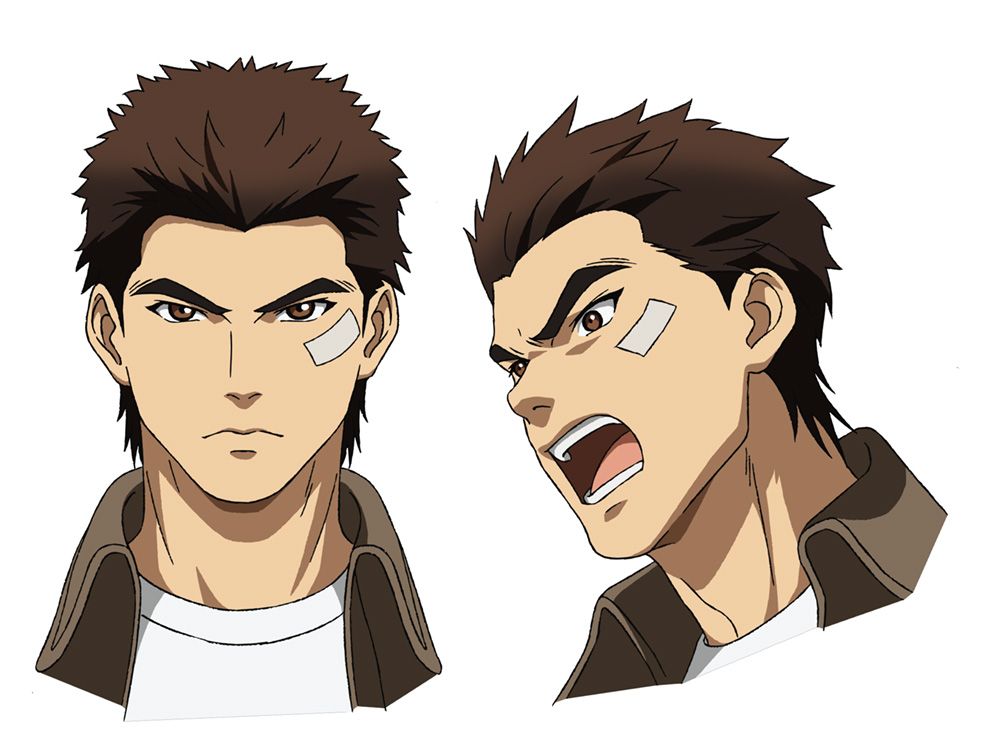 Masaya Matsukaze (Ryo Hazuki)

Thanks to the fans, I've been able to return to the role of Ryo after 20 years, and in my first anime role no less! 
Shenmue has been a very big part of my life. 
I hope that longtime fans and new fans alike will enjoy the show and that everyone will be able to experience the world of Shenmue. 
I can't wait to see the finished product either!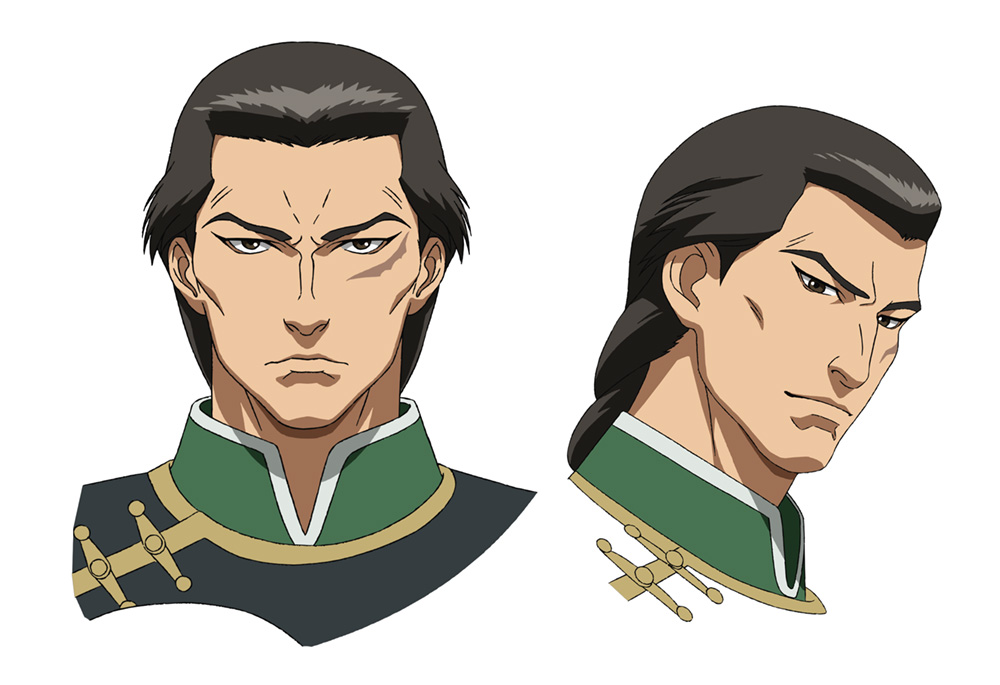 Takahiro Sakurai (Lan Di)
I'm Takahiro Sakurai and I'll be playing the role of Lan Di.

On a personal note, when I started working as a voice actor, I participated as a test voice during the development stages of Shenmue. That was my first encounter with this work.
That was a valuable experience for me.
I was so happy to hear that Shenmue would be reborn as an animated series.

The world of Shenmue has not faded from my memory in over 20 years. I hope everyone can enjoy it with me!
© SEGA / Shenmue Project
RELATED ENTRIES
Rakudai Majo Anime Series by Production I.G. Gets First Teaser Trailer

Rakudai Majo (Failure Witch) is a popular children's book series in Japan, and Production I.G. is transforming it into an animated film! The first teaser trailer shows off the main character, Fuuka, and a magical land filled with wonder and adventure. 

Rakudai Majo Teaser Trailer #1

The film is based on Satoko Narita's book series which began with the release of the first volume in 2006. Takayuki Hamana will serve as director, and the film's script will be penned by Kiyoko Yoshimura. Marumi Sugita is in charge of character design.

More news regarding the project is expected to be announced soon, so keep an eye out for more ahead of the film's premiere! 

Ⓒ成田サトコ・千野えなが・ポプラ社/アニメ「らくだい魔女」製作委員会

CulZone in Akihabara Begins Limited-Time Anime T-Shirt Festival

CulZone, inside ACZ and operated by Ichigo Animation, has expanded and reopened! To commemorate, the Anime T-Shirt Festival will be running from June 17 until July 10. Dozens of shirts will be on sale featuring both new and old anime titles. 

Lineup

©Negi Haruba, Kodansha /The Quintessential Quintuplets ∬ Production Team ®KODANSHA

 

©Koyoharu Gotouge / Shueisha・Aniplex・ufotable

©2016 Natsume Akatsuki, Kurone Mishima / KADOKAWA / Konosuba Production Committee

 

©BANDAI NAMCO Entertainment Inc.

©Tappei Nagatsuki, KADOKAWA / Re: Zero Production Committee

©Sotsu / Sunrise

 

©1995 Masamune Shirow / Kodansha, Bandai Visual, MANGA ENTERTAINMENT



Character shirts and logo shirts will be available and every fan will find something perfect! Items will be changed regularly throughout the event, so be sure to stop by and find something perfect for your summer wardrobe.

Information

Anime T-Shirt Festival
Running: June 17 – July 10, 2022
Venue: AKIBA Cultures ZONE 4F 'CulZone'

Official Site: https://www.ichigo.gr.jp/

Engage Kiss Anime Series Reveals Second Key Visual, Second Trailer with Ending Theme

The second key visual and second trailer for the Aniplex/A-1 Pictures series Engage Kiss have been revealed! The series will begin airing on July 2 in Japan. 

The trailer features the first appearance of the ending theme Renai-Nou performed by Akari Nanawo. Six new voice actors have also joined the cast: Akeno Watanabe as Akino Yugiri, Kenichiro Matsuda as Miles Morgan, Yoshiaki Hasegawa as Tetsuya Mikami, Aya Uchida as Shenhua Hachisuka, Saori Onishi as Linhua Hachisuka, and Ryota Osaka as Mihail Hachisuka. 

An advanced screening of the series will take place at Shinjuku Wald 9 on June 22, with more information now available. Engage Kiss will be accompanied by the Square Enix mobile game Engage Kill, which will begin pre-registration this summer.

Comment from Akari Nanawo

"I'm Akari Nanawo, and I've been put in charge of the ending theme for the anime series Engage Kiss.
The first thing I thought about while preparing for my work was the pink-haired yandere heroine! That's my favorite!!! And the guy is poor and totally dependent on her! Yikes!!!"
Engage Kiss has so many highlights, from the moments plucked from daily life to the battle scenes. The ending theme, Renai-Nou (Love Brain), will hopefully help the viewers connect with the character's emotions–especially the heroines, who are at the hero's mercy somewhat.
I hope everyone enjoys it, along with the fast-paced opening theme Everyone, Scramble by Halca!"

©BCE/Project Engage

Information

Engage Kiss

Broadcast Information

TOKYO MX: Saturdays at 24:30 starting July 2
Tochigi TV: Saturdays at 24:30 starting July 2 
Gunma TV: Saturdays at 24:30 starting July 2
BS11: Saturdays at 24:30 starting July 2
ABC TV: Saturdays at 26:30 starting July 2 
Nagoya TV: Saturdays at 26:30 starting July 2
*Broadcast dates and times are subject to change.

Streaming Information

dAnime Store will broadcast the series each Saturday starting July 2.
Other streaming sites will broadcast the series starting July 5.

Official Site: engage-kiss.com 

'Oni: The Thunder Gods Tale,' an Animated Netflix Series Inspired by Japanese Folklore, to Stream Worldwide

Oni: The Thunder Gods Tale, a new stop-motion-inspired animated series, will premiere on Netflix worldwide!

The series will be directed by Daisuke Tsutsumi, who co-directed the 2014 Academy-Award nominated short film The Dam Keeper. Animation studio Tonko House, founded in 2014 by former Pixar art directors Tsutsumi and Robert Kondo, is producing the show. Writer Mari Okada, known for Anohana and The Anthem of the Heart, is also on board.

The first trailer for the 4-episode series has been revealed ahead of its release. Set in a world filled with strange gods and monsters inspired by traditional Japanese mythology, viewers will enter the world of a brave girl named Onari fighting to protect her peaceful village.

 

Onari is determined to follow in the footsteps of the mighty heroes of lore, but her unique powers are yet to be revealed and her father won't teach her a thing. Does she have what it takes to fight to protect her peaceful village from the encroaching threat of the gods' mysterious enemies, the Oni?

The impressive teaser trailer shows off an encounter with the mysterious enemy. Those familiar with Japanese folklore will recognize the tengu, kappa, and dharma running through the mountains.

 

Oni: The Thunder Gods Tale Trailer #1


Tsutsumi is incredibly proud of the new work. "The story of this girl living between two worlds began as a story inspired by my own life. As production progressed, however, many of the staff members began sharing their own personal stories and passion for this story."


The cast includes Momona Tamada, Archie Yates, Craig Robinson, Tantoo Cardinal, Brittany Ishibashi, Omar Miller, Anna Akana, Charlet Takahashi Chung, Yuki Matsuzaki, Seth Carr, Robert Kondo, and George Takei. Miyuki Sawashiro, known for her work as Kurapika in HUNTERxHUNTER and Daki in Demon Slayer: Kimetsu no Yaiba, will also star in the series.

"This series features my absolute dream cast," said Tsutsumi. "All of these incredible talents accepted our proposal with such passion and empathy for the story and collaborating with them has been equally humbling and inspiring. They've given souls to our characters and unparalleled performances for our animators."

Netflixシリーズ「ONI:神々山のオナリ」全世界独占配信

Upcoming Anime Series 'Tokyo Mew Mew New' Reveals Second Trailer

The 2002 anime series Tokyo Mew Mew is about to be reborn! Tokyo Mew Mew New will begin airing on July 5, and more information was revealed at an advanced screening attended by voice actors Yuma Uchida (Masaya Aoyama), Yuichi Nakamura (Ryou Shirogane), and Yusuke Shirai (Keiichirou Akasaka). 

The second trailer includes footage of the transformation sequences and special attacks of the five main characters. Longtime fans must be over-the-top excited!

A new character also makes an appearance in the trailer! Nobuhiko Okamoto will voice Quiche, an alien with feelings for Ichigo. Don't be fooled, however–he wants to take over the Earth. 

Tokyo Mew Mew New Second Trailer

The new series will premiere on July 5 at 24:00 on TV Tokyo on July 6 at 24:30 on BS TV Tokyo. The theme song Cat!! shite SuperGirls by Smewthie can be heard in the second trailer and will be available to stream ahead of the broadcast. The ending theme, Tokimeki Ichigo Ichie, will also be streaming soon.

 

Tickets for an advanced screening are on sale until June 3 and will include highlights of the first three episodes. The screening will also include a cast talk with Yuma Uchida, Yuichi Nakamura, and Yusuke Shirai, as well as commentary by Nobuhiko Okamoto about his character Quiche.

 

The Tokyo Mew Mew New Visual Book will be released on June 13, 2022. Filled with cast and staff interviews, fans won't want to miss it! Be sure to tune into the series when it starts in July.

Jeddah Season 2022 in Saudi Arabia Announces the Launch of "Anime Village"

The seaside town of Jeddah in Saudi Arabia began Jeddah Season 2022 on May 2. The weeks-long entertainment and cultural festival has announced the "Anime Village," an interactive event filled with popular Japanese IPs produced by Avex. The family-friendly area will be open until July 2. 

*Avex has partnered with Sera, a leading event management company with operations around the world, to produce "Anime Village."


Jeddah Season 2022 is part of a new initiative in Saudi Arabia called Saudi Seasons. The plan was launched to enrich the lives of both Saudi citizens and visitors and to showcase the country as an important global tourism destination. After a two-year hiatus due to the pandemic, Jeddah Season has now returned for the second time.

The "Anime Village" is located in the City Walk area of the event space and includes a ton of popular Japanese properties including Gundam, Demon Slayer, Captain Tsubasa, Ghost in the Shell, Godzilla, Jujutsu Kaisen, Attack on Titan, Naruto, Pac-Man, HUNTERxHUNTER, BLEACH, My Hero Academia, and more. Guests can also purchase goods at the Animate Shop and the Sanrio Shop. 

For the first time in the Middle East, a giant Gundam diorama measuring approximately 6 meters was put on display, and a Hello Kitty fan meetup will be held. At the Captain Tsubasa booth, visitors can play a VR game that will pull them into the world of the anime series. 

We love to see Japanese pop culture continuing to spread around the globe!

Information

Jeddah Season 2022 Anime Village

Running: May 19 – July 2, 2022

Hours: 18:00-25:30

Venue: Jeddah Season 2022 City Walk Area

Official Site: https://jeddahseason.sa/index-en.html

Smile of the Arsnotoria RPG to Get Anime Adaptation in July

An anime adaptation of the Nitroplus, Good Smile Company, and NextNinja mobile RPG Smile of the Arsnotoria will premiere on July 6 on TOKYO MX and BS Nippon TV.

The main cast will include Misaki Kuno as Arsnotoria, Miharu Hanai as Mel, Miyu Tomita as Petit Albert, Eri Yukimura as Picatrix, and Eriko Matsui as Abramelin. The teaser visual also features original characters made specifically for the anime adaptation. More information will be released in June, so stay tuned!

Teaser Trailer


The RPG will also receive a manga adaptation in Kadokawa's Monthly Dragon Age magazine starting June 9. Drawn by Hattori Masaki, the series will follow the events of the anime. 

The series will also receive a spin-off story centered on a character original to the anime. Details surrounding this still remain a mystery.

Be sure to tune in when the anime premieres in July!


Summary


"Welcome to our secret academy." 

In the magical boarding school city of Ashram, girls known as Pentagramas live their lives and study to become "real ladies." It's time for you to experience the friendly, fun, and fascinating atmosphere of the campus while living alongside these girls in the school dorm!

©NITRO PLUS/GOOD SMILE COMPANY, Inc.
©Smile of the Arsnotoria the Animation Partners

Information

Smile of the Arsnotoria!
Premiering July 7, 2022
TOKYO MX: Wednesdays at 23:00 / BS Nippon: Wednesdays at 24:00
Official Site: arsnotoria-anime.com



Manga Adaptation / Novelization Information
Manga to begin serialization in Monthly Dragon Age starting June 9
Novel to be published by Famitsu Bunko
Official Site:https://arsnotoria.jp/ 

Japan's First NFT Anime Project 'Zombie Zoo' to be Released in May

Zombie Zoo, Japan's first animated adaptation of NFT art, will be released this month! Based on the NFT art collection by Zombie Zoo Keeper, a 9-year-old Japanese boy, Toei Animation is in charge of the series.

The main staff, character designs, and an advanced cut of the live-action portion of the series have been revealed ahead of the project's official release. YP of YURUPPE is directing the series. Jiro Sameyama is the character designer. The character design settings are now on display in the Metaverse at NFT FESTA 2022 SPRING. 

©️Zombie Zoo Keeper
©️東映アニメーション

Official HiGE DANdism's 'Mixed Nuts' to Serve as OP Track for SPY x FAMILY Anime Series

Official HiGE DANdism's new song Mixed Nuts has been chosen as the opening theme song for the upcoming anime adaptation of the SPYxFAMILY manga series. Written and illustrated by Tatsuya Endo, the manga has been serialized on Shonen Jump+ since 2019 and has been incredibly well-recieved, selling over 12.5 million copies. The anime series will premiere in April 2022.

 

Along with this announcement, the official website for the anime series has posted the full promotional video for the show. The video also previews the opening song.

The ending theme will be Kigeki by Gen Hoshino. 


SPY×FAMILY Trailer


The members of Official HiGE DANdism also posted a comment about their track being chosen as the opening theme. 

"It's such an incredible series, and as fans ourselves, we've been so pumped for the anime adaptation. The art quality is incredible and we hope that everyone enjoys the show. If you could, be sure to listen to Mixed Nuts while you follow the story of Loid, Yor, and Anya."

©遠藤達哉/集英社・SPY×FAMILY製作委員会

Information

SPY×FAMILY

Premiering on TV Tokyo on April 9 at 23:00
Airing in North America on Crunchyroll

Official Site: https://spy-family.net/

Shenmue the Animation to be Broadcast in Japan this April, Third Wave of Cast Members Announced

Shenmue the Animation, based on Yu Suzuki's game series originally released for the Sega Dreamcast in 1999, is coming to Japan in April! The series is being directed by Chikara Sakurai at Telecom Studios. A Crunchyroll Original, Shenmue the Animation began airing in North America in February.


M・A・O will play the open and vivacious Joy, Osamu Taira will portray young street tough Ren Wuyin, Shota Hayama will play gang member Wong, and Takahiro Sumi will play the boss of the Chinese Mafia Dou Niu.


Check out comments from the new cast members below!

Official Cast

M・A・O (Joy)


My name is M・A・O, and I will be playing the role of Joy in Shenmue the Animation. 

I'm so happy to be able to participate in a series that I've loved for so long. Joy is a really cool big sister-type character with a huge heart, and I find the way she interacts with Ryo to be so charming. During recording, I really tried to capture both her strength and her kindness. I hope you look forward to it!

Osamu Taira (Ren Wuying)


I'm Osamu Taira, and I'll be playing the role of Ren of Heavens, Ren Wuying, following the events of Shenmue III. Having portrayed the original character, I still think of Ren. I was shocked to hear that an animated series was being made!

Ren is a difficult character to play because he's so complex. I got a lot of help from the director and other members of the project.

Shenmue the Animation is really a passion project by the staff and cast. 

I'm also looking forward to seeing the final product!

Shouta Hayama (Wong)


I'll once again be playing the role of Wong in Shenmue the Animation. 

While reading the script, I was so inspired by his courageous nature. He looks up to Ryo and Ren like older brothers, and he has worked with Joy since childhood. The scene I remember most vividly is escaping with Joy on a motorcycle. It was such a tense scene, but I enjoyed the sister-brother banter between myself and M・A・O!

I've done my best to play both a childlike Wong and a more adult Wong, so I hope you enjoy my performance!

Takahiro Sumi (Dou Niu)


My name is Takahiro Sumi and I'll be playing the role of Dou Niu.

I'm honored to be involved in this series which has become a part of video game history!

As his name implies, Dou Niu is a tough foe, much like a raging bull. 

I did my best to play the role of this massive obstacle standing in Ryo and his friends' way. 

Please watch to see how their epic battle will end!

© SEGA / Shenmue Project

SPY x FAMILY Collaboration Cafe Coming to Omotesando, Nagoya, and Umeda

To celebrate the upcoming anime adaptation, the popular manga SPY X FAMILY is teaming up with Tower Records cafe for a special collaboration! From April 13 until May 8, three Tower Records Cafe locations will feature menu items inspired by the series' characters. The collaboration cafe will take place at Tower Records Cafe Omotesando, Nagoya Sakae SKYLE, and Umeda NU Chayamachi.

Collaboration Menu

Anya's Hamburger Plate

Loid's Pesto Pasta

Yor's Chicken Salad Plate

Anya Pancake

Anya's Ice Cream Crepe

Loid's Parfait

Yor's Apple Pie

Anya's Strawberry Milk

Loid's Coffee & Milk

Yor's Rose Tea

Damian's Melon Soda

Becky's Cassis Soda

Franky's Espresso Tonic

SPY x FAMILY Print Latte (Random)

SPY x FAMILY Take-out Drink

Exclusive Cafe Bonus

Collaboration Merchandise




The collaboration merchandise features new illustrations of Loid, Anya, and Yor playing some jazz. Are you excited about the anime's premiere? 

©遠藤達哉/集英社・SPY×FAMILY製作委員会

Information

SPY x FAMILY Collaboration Cafe

Locations: Tower Records Cafe Omotesando, Nagoya Sakae SKYLE, Umeda NU Chayamachi
Open: [Round 1] April 13 – April 25 / [Round 2] April 26 – May 8, 2022
*Cafe bonuses will feature a different design during each round.
Official Site: https://tower.jp/spyfamily-cafe

Collaboration Merchandise
Available at 29 Tower Records locations and at Tower Records Online (https://tower.jp)
Preorders open at noon on March 30
*Items cannot be ordered at the cafe.
Sales begin April 13, 2022
Details: https://tower.jp/spygoods

Eternal Shojo Cafe Opens in Shibuya, Features Collaboration Menu Inspired by 90s Anime

Five nostalgic and popular shojo anime series from the 90s and early 2000s are being honored at a limited-time collaboration cafe in Shibuya! Hime-chan's Ribbon, Akazukin Chacha, Nurse Angel Ririka SOS, Kodomo no Omocha, and Full Moon wo Sagashite are being honored with new character-inspired menu items and exclusive goods until March 21, 2022. The cafe is being held at TOKYO PARADE goods&cafe on the 6th floor of Shibuya PARCO.

Hime-chan's Ribbon

Hime-chan and Pokota's Donut Tower / Pokota's Maple Chicken Donut Sandwich

Goods


Akazukin Chacha

Akazukin Chacha Dessert Plate / Magical Princess Strawberry Milk / Shiine's Homemade Curry

Goods


Nurse Angel Ririka SOS

Ririka Life Flower Parfait / Nurse Angel Ririka's Vaccine Soda

Goods


Kodomo no Omocha

Sana and Hayama's Rice Omurice / Maro-chan's Chocolate Chestnut Drink

Goods


Full Moon wo Sagashite

Takuto and Meruki's Green Onion Ramen / Full Full Moon Cheesecake / Takuto's Apple Vinegar Jelly Drink / Meruko's Peach Vinegar Jelly Drink

Goods

Bonus: Paper Lunch Mat with Original Design

Bonus: One Randomly Selected Coaster (17 varieties) for Each Drink Ordered

Information

Eternal Shojo Cafe

Running: February 10 – March 21, 2022
Address: TOKYO PARADE goods&cafe (Shibuya PARCO 6F)
Hours: 11:00-20:00 (Last Food Order at 19:00, Last Drink Order at 19:30)
Official Site: https://cafe.parco.jp/parade/