Hokkaido Confectionery Brand "THE TREE TIMES" Release New & Tasty Luxurious Treats
Food company Moriwa Shokuhin will release three new confectioneries by the Hokkaido-based 'okashi' (sweets) brand THE TREE TIMES at Shokoku Gotochi Plaza in Tokyo Station and at Gotouchishouten Yonshichido in Narita Airport starting on August 7th.

"THE TREE TIMES" is a new confectionery brand based in Hokkaido that aims to help spread the great taste of Hokkaido's unknown flavours.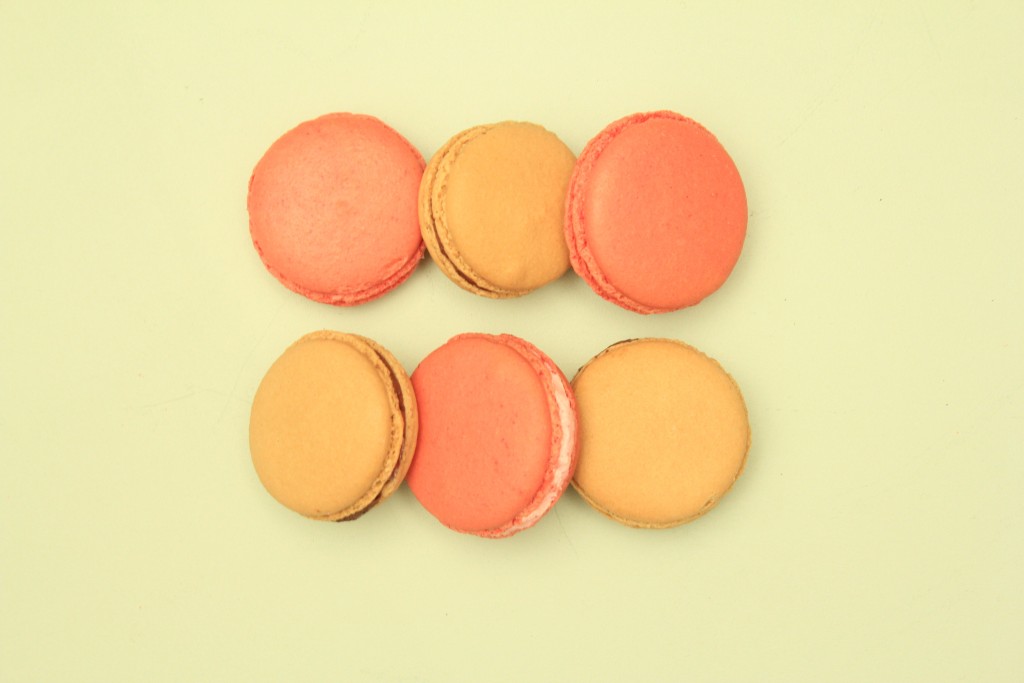 Taketsuru Macaron & Raspberry Macaron – "itay ikor"
These macarons are a collaboration between the story of Masataka Taketsuru, who is famously known as the "Father of Japanese Whisky" and who founded Japan's first whisky industry, "Nikka Whisky Distilling," and a long-standing okashi shop that has continued to thrive in the neighbouring town of Otaru for close to 100 years. The round macarons are combined with Taketsuru and raspberry and pack a strong flavour. Not only can you enjoy a flavour historical of Hokkaido, but you can do it in luxury as they are such delectable treats.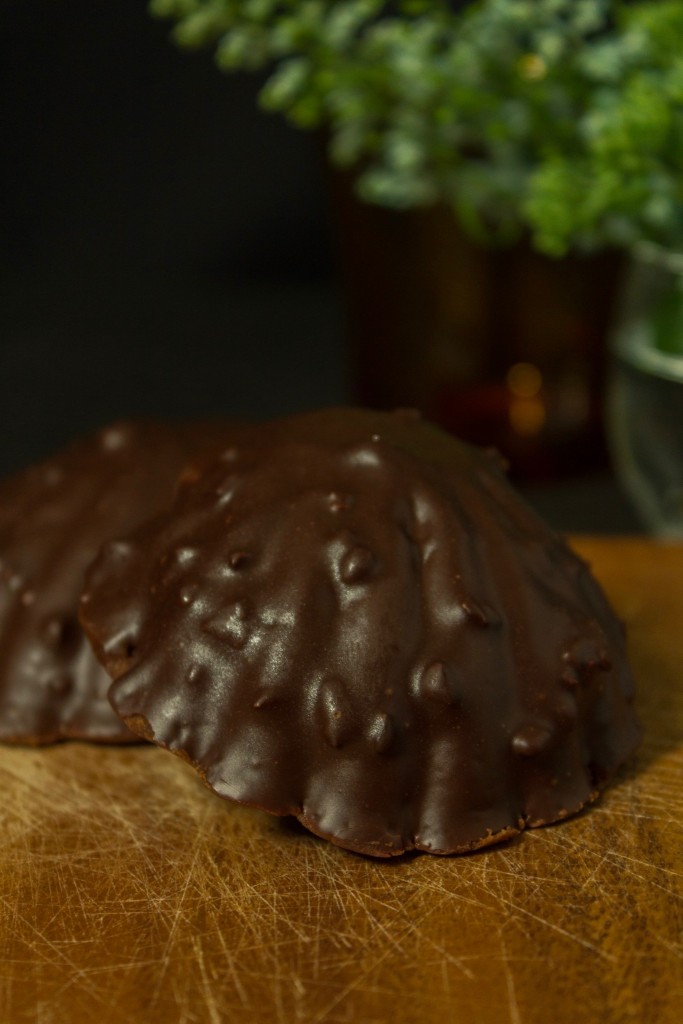 Cocoa Madeleine – "ratci ancikar"
This special Madeleine cake uses cocoa nibs from the premium chocolate Valrhona, and the ingredients to make the cake itself are also combined with plenty of delicious Valrhona chocolate. The ingredients used are carefully selected and actually come from Hokkaido, making this a cake that will give you the full Hokkaido tasting experience. The chocolate itself, which is crafted by confectionery experts, doesn't have that condensed, thin texture that comes with many luxury chocolates. Instead, you can taste the cocoa nibs and savour their flavour and bitterness. They're best enjoyed together with the story of how they are made.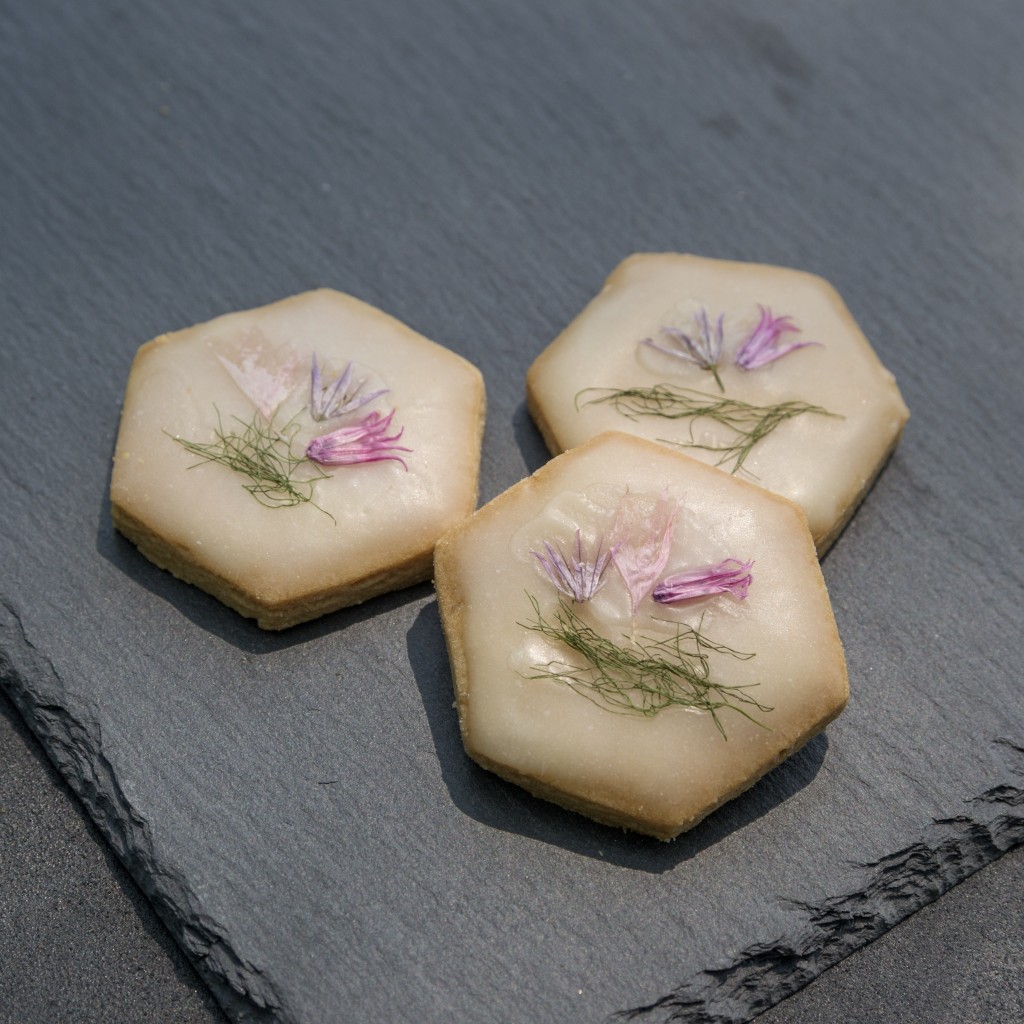 Edible Flower Cookie – "pon nonno"
The last confectionery uses organic edible flowers carefully grown in Ikoro Nouen Farm and Kusabatake Nouen Farm, both located in Date-shi in Hokkaido. Each and every one of the flowers are homegrown and cooked to go onto cookies. The wheat and other ingredients mostly come from Iburi Subprefecture. The cookies are gorgeous to look at and their flavour is exquisite. The "Tetsu no Moto Cookie" made by Nani Nani Seika took the top spot for Hokkaido for the "Japan Gift Awards 2017" and were praised immensely. The edible flower cookies are perfect as either a treat for yourself or as a gift for that special someone.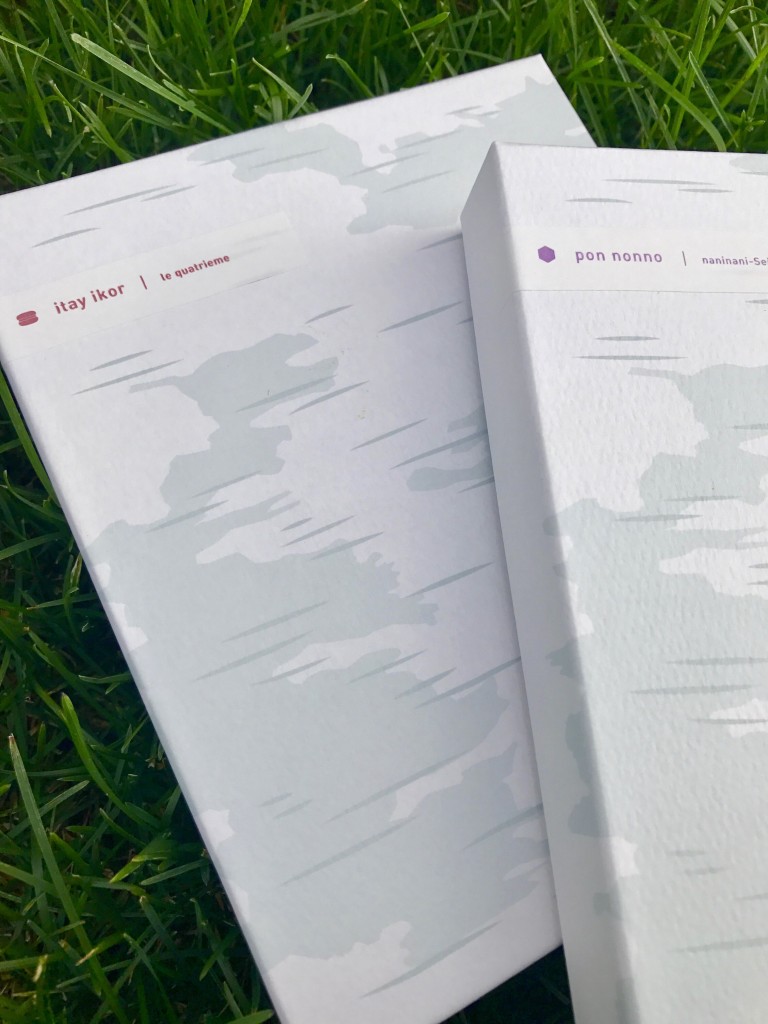 The product names actually come from the Ainu language. The name of the macarons, "itay ikor," means "forest of jewels," and the trees represent raspberry and whisky barrels. The cocoa Madeleine is called "ratci ancikar," which means "gentle night." The "gentle" is meant to create the image of a bakery while the "night" comes from the idea of something that goes well with sake, and the colour of the cake itself. The name of the edible flower cookie, "pon nonno," means "tiny flower." Nonno is the word for "flower" in Ainu, and "tiny" is meant to give it a cute appeal.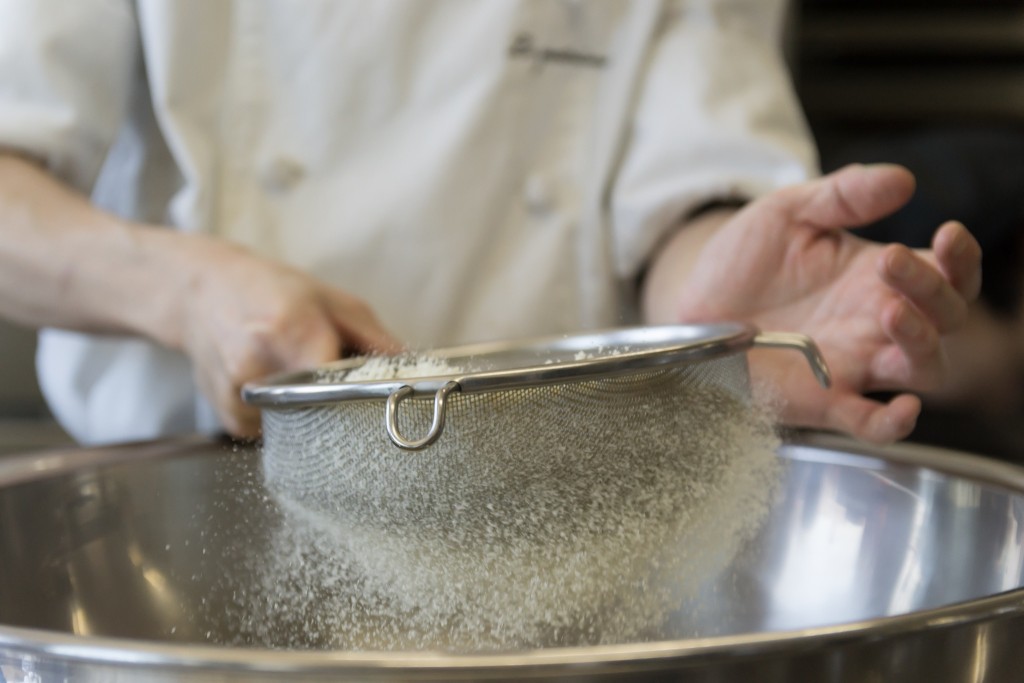 Each and every one of these high-quality Hokkaido confectioneries are made with the utmost passion down to the ingredients used. Don't you just want to try them all?
■Information
・Taketsuru Macarons & Raspberry Macarons – ¥1,600 (set of 6)
・Raspberry Macarons at Shokoku Gotochi Plaza – ¥1,600円 (set of 6)
・Cocoa Madeleine – ¥360 (per cake)
・Edible Flower Cookie – ¥1,550 (set of 12)
"THE TREE TIMES"
Location: Gotouchishouten Yonshichido
Address: First Avenue Tokyo Station BF1, 1 Chome-9-1 Marunouchi, Chiyoda-ku, Tokyo, 100-0005
Opening Hours: 9:00-21:00
Location: Shokoku Gotochi Plaza
Address: Narita Airport Terminal 1, Central Building 4F
Opening Hours: 7:00-20:00
Official Website: https://www.thetreetimes.co.jp/
Related Article:"Nanaya – Shizuoka Mattcha Sweets Factory" will debut its summer mattcha cool-chocolate sweets items
Related Article:The gelato shop "Premarché Gelateria" which uses natural ingredients will open for Nijojo for a limited time offer!
RELATED ENTRIES
Tokyo Station's Top 10 Edible Winter Souvenirs as Chosen by Station Staff

There is just a month and a half left of 2019, with Christmas, the winter holidays and New Year celebrations right around the corner.

Tokyo Station City has compiled a list of must-grab food-related souvenirs and gifts at Tokyo Station. If you've ever visited Tokyo Station, you'll know that you can be spoilt for choice from the amount of goodies you can get your hands on. The list is based on the votes of 305 station staff members working at Tokyo Station who have voted on their Top 10 most recommend souvenirs to pick up this winter.

The staff members went around the shopping area and taste-tested different edible souvenirs across an 8-day period. Their early thoughts as they went down the list were how delicious or unique things were, but they soon began to take it more seriously to consider things like price, how easy an item was to carry and transport, and what certain people might like in particular.

If you're travelling to or from Tokyo Station during the holiday season, be sure to bookmark this list so you know what to buy for on the flight back home!

1st Place

Rakumadoka @ Terra Saison (GRANSTA) – 5 Set ¥1,080 (Tax Included) / 8 Set ¥1,728 (Tax Included)

This cheesecake is like a cream cheese-stuffed souffle-like sandwich. Branded with the words "Gin no Suzu" (a place in Tokyo Station) and "Tokyo," this seasonal product is exclusive to Tokyo Station. In December last year, they sold over 1,500 in a day.

2nd Place


Mount Baum Kuchen @ Nenrinya (Meihinkan) – ¥1,080 (Tax Included)

With its French bread texture, this delightful treat has a fragrant scent, is moist, and is simply delicious. It has a rich buttery taste and is baked slowly to perfection.

3rd Place

Shinjuku Curry Arare Ebi @ HANAGATAYA (GRANSTA) – 6 Set ¥600 (Tax Included)

This rich curry snack is made by Shinjuku Nakamuraya, and has a light melt-in-the-mouth texture with spicy curry seasoning and shrimp flavour. The shrimp flavour comes from a mix of shrimp powder and shrimp oil. The mix of curry powder and spices gives it a really authentic curry taste.

4th Place

Tokyo Vegetable Rice Crackers @ nomono (GRANSTA Marunouchi) – 12 Set ¥950 (Tax Included) / 18 Set ¥1,598 (Tax Included)

An assortment of rice crackers with three different flavours: great burdock, onion, and pumpkin. They have a set of 18 too which is perfect for handing out to lots of people.

5th Place

Maple Pie Sandwich @ The Maple Mania (GRANSTA) – 8 Set ¥1,944 (Tax Included)

Coated in caramel, this crunchy pie is made with a cream laced with maple sugar. Exclusive to Tokyo Station, the packaging design for this dessert is made with souvenirs in mind as it's made so it's easy to carry and take around with you.

6th Place

Kuzumochi @ Funabashiya Koyomi (ecute Tokyo) – 24 Cut (Serves 1-1.5) ¥790 (tax Included) / 36 Cut (Serves 2-3) ¥895 (Tax Included) / 48 Cut (Serves 4-5) ¥1,200 (Tax Included)

Funabashiya's kuzumochi is made with wheat starch that is fermented over a 450 day period before being cooked. It claims to be "the only fermented Japanese wagashi confection." Since it is fermented over such a long period of time, it takes on a unique flavour and elasticity.

7th Place

Cheddar Cheese Pie Sandwich @ Tokyo Milk Cheese Factory (ecute Keiyo Street) – 6 Pack ¥1,620 (Tax Included)

A crunchy pie filled with an addictive cheddar cheese cream. Exclusive to ecute Keiyo Street.

8th Place (Joint)

Premium Cacao Full Shortbread @ HANAGATAYA (GRANSTA) 8 Set ¥648 (Tax Included) / 18 Set ¥1,350 (Tax Included) / 27 Set ¥2,052 (Tax Included)

This is a premium edition of the store's Cacao Full Shortbread, made using the methods used to make the chocolate brand Merry Chocolate. The crunchy texture and full-bodied flavour of the cacao has been left as it is, while a few things have been added to make it a little more luxurious: French sour cream butter, strawberries, and raspberries.

8th Place (Joint)

Yaoki Senbei @ Mankaso (Meihinkan) – 16 Set ¥1,080 (Tax Included)

These plump senbei rice crackers are made with 100% domestic rice and come in six different delicious flavours: agodashi soy sauce, salted, shrimp, seaweed, plum and coarse sugar, and chirimen pepper.

10th Place

Tartlette Neuf @ le billet (ecute Tokyo) – 6 Pack ¥1,728 (Tax Included) / 9 Pack ¥2,592 (Tax Included)

la billet make their own tarts, and this assortment comes in a variety of flavours. Exclusive to Tokyo Station. A great option as a gift for meeting a business in Japan.

Which of these looks most tempting to you? Let us know on Twitter or Facebook!

Japanese Souvenir Diary: Tokyo Strawberry Whipped Langue-de-chat

You're going on holiday to another country, but there's someone special back at home that can't go with you. What's the best way to make them feel like they haven't been left out completely? Souvenirs, of course! Picking out the perfect souvenir for the right person or people, whether friends or family, is a lot of fun as you consider what each person might like and appreciate.

We've condensed that thrill of souvenir searching into an article series. We will showcase products that the MOSHI MOSHI NIPPON editorial team have actually tried and recommend as souvenirs.

Tokyo Ichigo Whipped Langue-de-chat (Includes 6) – ¥650 (Tax Included)

Today, we will take a look at Tokyo Strawberry Whipped Langue-de-chat. This whipped chocolate cat tongue biscuit is nothing short of delicious. It's a fact.

And the cute packaging makes it even better, both the box and individual packs when you open it up.

And since they are individually packaged, you can share them amongst multiple people.

Whipped chocolate is sandwiched between the cat tongue biscuits.

Time to try one.

The biscuit itself has a buttery, exquisite flavour. Though they're stuffed with whipped chocolate, the chocolate itself is light on the belly. You get those sweet and sour notes from the strawberry too.

The combination of the lightly baked and delicate biscuits with the soft texture and subtle taste of the whipped chocolate is to die for. Your taste buds are tantalised by a flurry of strawberry.

I showed the 6 pack of biscuits, but they also sell a 12 pack (¥1,080) and 18 pack (¥1,620) too, so cater it to how many you need to share out (or enjoy to yourself!) They have a best before date of 30 days too, so don't have to worry if there's still some time left before you return home.

If you love strawberries, you won't be able to rest the Tokyo Strawberry Whipped Langue-de-chat. Be sure to check them out if you're looking for a Japanese souvenir from Tokyo.

Writer: Sayuri Mizuno (MOSHI MOSHI NIPPON Editorial Team)

Translator: Joshua Kitosi-Isanga

Information

Tokyo Strawberry Whipped Langue-de-chat

Available: At major stations in the Kanto region of Japan, department stores in Japan, and elsewhere

Best Before: 30 Days

Official Website: http://www.oraikan.jp/ih.html

Take a Fun Photo at Narita Airport's Christmas Photo Spot Before Soaring Off

Narita Airport, Tokyo will be sprinkling some Christmas magic around the terminals from November 1 to December 25, 2019. This year the bright and jolly colours Christmas will be fused with Japanese style to create a giant Christmas tree photo spot. As Narita Airport is a gateway to the rest of the world, the Christmas photo spot is something that foreigners will enjoy just as much as the locals.

Enter the passageway into the tree and poke your head through one of the star-shaped windows for the perfect photo. This giant photo spot will completely transform your photos with a touch of Christmas magic. 

Before soaring away on your adventure this Christmas, make sure to take a fun photo!

Information

Christmas Decoration 

Running: November 1 – December 25, 2019

Location: Near Counter G of the 4th floor Departure Lobby, South Wing, Terminal 1

Narita International Airport: https://www.naa.jp/en/

Pretty, Palatable and Pleasant: A Purin Expert's Top 6 Purin Picks in Kyoto

Here at MOSHI MOSHI NIPPON, we have never failed to provide you with the essentials: updates on the best bubble teas around Kyoto. However, today we have a special sweet treat for you. After consulting expert Instagrammer kyoto cafe life tiara, we have compiled a list of Kyoto's top purin that will fill you with satisfaction and as well as nostalgia. Purin is a type of Japanese custard pudding loved by the Japanese for generations. When it comes to searching for the best desserts in the Kansai region, kyoto cafe life tiara leaves no stone unturned . 

Cafe Yamamoto, Higashiyama

Pudding (Set): ¥750

The bitter and fragrant caramel sauce of this purin is to die for. This purin has a rich eggy flavour and is stiffer than a traditional purin. Enjoy your purin served in a silver plate which will fill you with the nostalgia of the retro Showa Era.

▼Cafe Yamamoto (やまもと喫茶)

Address:307―2 Ishibashicho, Kyoto

Opening Hours: 7:00-17:00 (L.O.16:30)

Closed: Tuesdays

Kissa Zou, Imadegawa

The purin here is rich in flavour and garnished with a scrumptious biscuit. It is too cute to eat.

▼Kissa Zou (喫茶ゾウ)

Address: 440-3 Santeicho, Kamigyo Ward, Kyoto

Opening Hours: 9:00-18:00 (Last Orders: 17:00)

No regular holidays

BAR Tantei, Mototanaka

This fancy pudding is topped with seasonal fruit, ice cream or even cake. The retro atmosphere of the bar is the perfect place to enjoy a fancy moment to yourself.

▼BAR Tantei (喫茶探偵)

Address:

26 Tanaka Satonouchicho, Sakyo Ward, Kyoto

Opening Hours: 12:00-17:00,  19:00-02:00

Closed: Sundays, additional irregular holidays.

Takagi Coffee Takashiji Honten, Shijo Street

Homemade Purin Set: ¥ 800

Takagi Coffee is known for the unique shape of their purin, which looks very similar to a slice of cake. This purin is slightly stiffer than your usual purin and has a lovely accent of rum which adults love. This is best enjoyed with a cup of coffee.

▼Takagi Coffee Takashiji Honten, Shijo Street (高木珈琲店 高辻本店)

Address: 175 Honeyacho, Shimogyo Ward, Kyoto

Opening Hours: 7:00-19:00 (Closes at 18:00 on Sundays)

Closed: January 1-3

Salon de thé François, Gion Shijo

This purin is bigger than you expect it to be. Although the flavour is simple, it will send you on a trip to old traditional Kyoto. This purin is stiffer than usual and sweet with a gentle touch of bitter caramel sauce. This is topped with ice cream and garnished with tangy yet sweet strawberries. This purin is on a slightly more luxurious level which makes it perfect for adults.

▼Salon de thé François (フランソワ喫茶室)

Address: 184 Nishikiyamachi-dori-Shijo-kudaru; Shimogyo-ku, Kyoto.

Opening Hours: 11:00-22:30(L.O 22:0)

No regular holidays

NOTTA CAFE, Saiin

This deceiving purin may appear to look like a cake and avoid jiggling like a true purin would, however, once you take a bite, the rich custard flavour will flood your mouth. The flavour is perfect for those of you who cannot handle very sweet flavours and are looking for something more refined. To fully enjoy your experience, order this purin with the oiri sweets cream soda.

▼NOTTA CAFE (ノッタカフェ)

Address: 37 Saiinkitayakakecho, Ukyo Ward, Kyoto
Opening Hours:

Tuesdays-Sundays: 11:30-20:00

Wednesdays: 11:30-21:00
Closed: Mondays

So, how about it? For those of you who are in desperate need of a sweet fix in the Kansai region, Kyoto café life tiara's Instagram will swoop in to rescue you.

Research for article contents and photos provided by: @happy_pinkrose_tiara

Dark and Delicious Halloween Spirit Possesses Crunchy and Creamy Pastries

Every year choux pastry shop CROQUANTCHOU ZAKUZAKU sells 2 million of their unique, crunchy and creamy choux pastries. This Halloween, these white angelic sticks of heaven have been possessed by the Halloween spirit and will be sold from October 1 – 31.

The devilishly delicious Black Zaku and Black Zaku Soft Serve Ice Cream were overwhelmingly popular when they were first sighted last year. Now they are being revived again for the Halloween season and will be haunting practically all CROQUANTCHOU ZAKUZAKU branches across Japan. 

Black cocoa powder is infused into the crunchy choux pastry. The empty shell is then filled with a molten custard core which is made using Hokkaido milk and purple sweet potato paste. Once you take your first crunchy bite, you will be completely possessed by the Halloween spirit.

This Halloween, the original pure white ice cream has been inverted. From the ice cream to the wafer cone, the Black Zaku Soft Serve is completely black. The ice cream is incredibly soft and creamy and full of flavour. The black colour comes from white chocolate dyed with bamboo charcoal. This chilling ice cream is only around for the Halloween season and tastes wicked!

 There is more than just Halloween treats at the shop. The regular Croquant Chou Zaku Zaku and regular Zaku Zaku Soft® are also being served. Head to a store with an adjoining kitchen to sink your teeth into freshly made delicious treats. 

There is no better trick to treating yourself this Halloween than to indulge in a beautiful, black, crunchy and creamy sweet treat!

Information

CROQUANTCHOU ZAKUZAKU

Available: October 1, 2019 – October 31, 2019

Available at all CROQUANTCHOU ZAKUZAKU shops across Japan excluding Kumamoto  Sakuramachi branch. Website: https://zakuzaku.co.jp/

New Bubble Tea Shop Opens in Ochanomizu to Heal Fatigue and Improve Skin

Sugar Factory is the mastermind behind four trendy brands in Japan including the colourful candy floss shop TOTTI CANDY FACTORY, which is famous for its giant Harajuku rainbow cotton candy, and candy coated strawberry shop Strawberry Fetish. On September 26, they will be opening a bubble tea shop in Ochanomizu called Wu-Cha which is committed to serving only the best quality.

Wu-Cha uses large tapioca pearls sourced from Taiwan. From start to finish, the process of making these fresh tapioca pearls involves four hours of careful procedures. They are boiled and steamed carefully according to a strict schedule to create a springy texture. As the pearls are soaked evenly in syrup, each pearl is packed with deliciousness that will explode in your mouth with every bite. 

Okinawa Brown Sugar Milk Tea: ¥470

Matcha Milk Tea: ¥550

Extensive research went into creating recipes to use these tapioca pearls. Raw ingredients such as Okinawa brown sugar and Kyoto Uji matcha have been carefully sourced from their places of origin to maximize the flavours. A generous amount of all these special ingredients have been used to develop these delicious and authentic milk teas. 

Strawberry Milk: ¥550

Mango Yoghurt: ¥ 550

The Strawberry Milk and Mango Yoghurt are made with fresh fruit pieces and look just as refreshing as they taste.  

Beautiful Skin Tea: ¥450

Fatigue Recovery Tea: ¥450

There is a large variety of drinks to enjoy with a range of healing effects. Alongside the bubble tea series and the fruity tea series, there is also a herb tea series. 

Whether you are tired, unwell or just in need of a quick sugar boost, this bubble tea shop is the fairy godmother to all your problems. Every drink is packed with love and you absolutely must try it. 

Information

Wu-Cha (伍茶)
Address: 3-20-4, Ogawa-machi, Kanda, Chiyoda, Tokyo

Opening Hours: 11:00-21:00

No regular holidays

This Irresistible Tart is Made From Rare and Delicious Heart-Shaped Grapes

 Fruit tart specialist shop Qu'il fait bon will be selling a brand new kind of lovable tart which is made using a rare species of grape sourced from Yamanashi prefecture. The tart is currently selling at Grand Maison, Ginza and Hamamatsu. These will be available for a limited period only. 


The tart is covered with incredibly rare "My Heart" grapes, which were developed by the grape research institute Shimura Budou Kenkyusho. Growing and cultivating these grapes was no easy task and took an incredible amount of time. There was only a short window of time available to harvest the produce and even then the harvest was small, so stocking up was very difficult. Despite the challenges, these tongue-tantalizing tarts are being sold this year, however, they are in limited supply. 

Shine muscat grapes and loubell muscat grapes were crossbred to create this new kind of grape. The marvellous flavour of both parent grapes can be tasted. The new grapes have a high sugar content, a wonderful scent and the skin is wonderfully crunchy.  

Take a bite into the special Yamanashi Grape My Heart Tart and you will be filled with a sophisticated fruity flavour. The adorable heart-shaped grapes are layered perfectly on top of a bed of white wine custard. You just have to try this delicious and beautiful tart!

Cute Pikachu, Mew, Eeevee and Snorlax Blush & Powder Release in Pokémon Cosmetic Series

The next set of beauty items in the popular Pokémon Cosmetic Series has finally been revealed: the Pokémon Cheek and Pokémon Pressed Powder will be released on September 10. The line-up includes Pikachu, Eevee, Mew, and Snorlax.

Pokémon Cheek – ¥1,300 (Before Tax)

The Pokémon Cheek is a cream-type blush that spreads smoothly on your skin without any stickiness. It's comfortable on the skin and is durable. It also contains micropearls and so gives your skin a natural shine.

It comes in four colours: Pikachu Milky Pink, Eevee Rose Pink, Snorlax Coral Pink, and finally Mew Pearl White which brightens your natural skin tone. The blush comes as a stick and so is ncie and easy to apply and carry around.

Pokémon Pressed Powder – ¥1,500 (Before Tax)

The pressed powder comes with its very own powder puff featuring a cute original design. The powder is mixed with minerals that are gentle on the skin as well as collagen. It leaves your face looking smooth and natural without any unwanted shiny patches.

Pick from four different colours: Pikachu Pink which brightens natural skin colour, Eevee Mint which elevates transparency, Snorlax Yellow which conceals blemished, and Mew Purple which brings out transparency and shimmer.

When out there in the wild catching Pokémon, why not look good at the same time? Be sure to check out the Pokémon Cosmetic Series, and stay tuned for any new products that are released.

Information

Pokémon Cosmetic Series – Pokémon Cheek / Pokémon Pressed Powder

Release Date: September 10, 2019

Available: Pokémon Center,  ITS'DEMO, Tokyu Hands, Village Vanguard, and elsewhere

Official Website: https://lovisia.jp/pokemon/

Six Scrumptious and Satisfying Sodas in Kyoto You Have To Try

At MOSHI MOSHI NIPPON, we have introduced a lot of kawaii bubble tea drinks you can in enjoy in Kyoto. However, we have much more to offer you than just bubble tea news! Today we have summarised the top soda drinks you can enjoy in Kyoto which both look and taste amazing. With the help of kyoto cafe life tiara 's phenomenal photos, we will be introducing you our top six picks.

SHIN-SETSU /Nakagyō-ku

Blood Orange (left)  Blue Curaçao (right): ¥690

With a variety of 24 colourful cream sodas on the menu, this café offers a rainbow of flavours to enjoy. Your aesthetic soda is best enjoyed within the the picturesque American-style interior of the café, which is filled with antiques and cute pink decorations.

▼SHIN-SETSU

Address: 277 Enpukujimaecho, Nakagyo Ward, Kyoto

Opening Hours:

Weekdays: 12:00-19:00(L.O)

Saturdays 13:00-19:00(L.O)

Sundays 12:00-19:00(L.O)

No fixed holidays

Official Instagram: @shinsetsu.kyoto

Rhône(ローヌ)

On top of the refreshing blue ocean of soda floats a scoop of ice cream ー what a nostalgic image. The bright red cherry accents the flavour. Rhône serves not only delicious sodas but also homemade pudding and many other delicious desserts which are sure to leave your stomach satisfied. 

 

▼Rhône

Address: 645-1, Sanjoinokumacho, 

Nakagyo Ward, Kyoto

Opening Hours: 12:00-22:00

Closed: Wednesdays and Thursdays

Kissa Zou (喫茶ゾウ)

After becoming a big hit in Nagoya, Kissa Zou opened a new branch in Kyoto earlier this year in April. An adorable elephant (zou) can be seen riding the very top of your scrumptious soda. It is just too cute to eat!

▼ Kizza Zou 

Address:440-3 Santeicho, Kamigyo Ward, Kyoto,

Opening Hours: 9:00-18:00(L.O 17:00)

No fixed holidays

NOTTA CAFE

Cream Soda with Oiri Sweets (left) :  ¥600 Custard Pudding (right): ¥500

NOTTA CAFE's cream sodas have decorated the front pages of magazines before. A large crowd of oiri (Japanese-style round sweets) of a variety of colours can be seen huddled together riding the ice cream float on top of this cream soda. This ice cream soda is one of a kind and full of a variety of textures and flavours so you must try it.

▼NOTTA CAFE

Address: 37 Saiinkitayakakecho, Ukyo Ward, Kyoto

Opening Hours: 11:30-20:00 (Wednesdays: 11:30-21:00)

Closed: Mondays (additional irregular holidays)

Kissa Soirée (喫茶ソワレ)

Blue Sky Cream Soda (left) Strawberry Cream Soda (right): ¥700 each

This soda is topped with vanilla ice cream and a sakuranbo cherry. When the ice cream mixes with the soda, it becomes creamy. The interesting interior of this café is the perfect place to enjoy your luxurious sparkly cream soda.

▼Kissa Soirée

Address: 95, Nishikiyamachidori Shijo Agaru Shincho, Shimogyo-ku, Kyoto

Opening Hours

1st floor: 13:00-19:00 (L.O.18:00)

2nd floor: 14:00-19:30 (L.O.18:45)

Closed:Mondays

Maeda Coffee (前田珈琲)

This butterfly pea herb tea has minty aroma and a refreshing taste.  When you mix it, it gradually turns pink so you can enjoy the flavour as well as the changing appearance of your drink.

▼Maeda Coffee

Address:  236 Takoyakushi Dori Karasuma Nishi Iru Hashibenkeicho, Nakagyo- ku, Kyoto

Opening Hours: 7:00-19:00

Open all year round.

If you are ever in Kyoto, make sure to check out these cafés. If you are looking for more inspiration, look no further than kyoto cafe life tiara's Instagram, which is full of delicious desserts in the Kansai region.

Text and photos: @happy_pinkrose_tiara

The "Pancake Prince" Opens A Brand New Pancake Restaurant in Omotesando

After a year of extensive research eating pancake after pancake, the one known as the "Pancake Prince" will open another branch of the Pancake restaurant VERY FANCY® in Omotesando on September 11. This restaurant will feature a unique Omotesando menu. 

The real identity of the legendary Pancake Prince is Satoru Sugimoto. In just one year, he visited a total of over 200 pancake restaurants in Japan and even overseas. His endless research led him to crafting a series of special recipes, which consist of high quality ingredients such as low viscosity wheat flour, aluminium-free baking powder, buttermilk and homemade cheese. The pancakes are fried carefully, creating a fluffy pancake with a new half-baked texture. 

VERY FANCY® has launched a brand new online advanced booking system which allows customers to quickly take to their seats without having to wait. Thanks to this new system, the restaurant has now become queueless. 

The menu at the brand new restaurant is based on the restaurant's standard pancake menu. The additional Omotesando menu is full of original ingredients and toppings that are unique to Omotesando. If you turn up to this branch, you can enjoy a lot more than just pancakes as there will be a variety of collaboration contents offered as well. This restaurant has also prepared a kid's menu and baby chairs. 

Homemade cheese kneaded into pancake batter and then fried to perfection ー this is just one example of the new fluffy "half cooked" texture pancakes that you absolutely must try. Come spend a wonderful moment munching marvelous pancakes surrounded by a cute and photogenic atmosphere.  

Information

VERY FANCY®︎ OMOTESANDO
Grand Opening: September 11, 2019

Address: AF Lohas St.Bidg 2F, 5-3-8 Jingumae, Shibuya, Tokyo
Opening Hours: 11:00-22:00
No regular holidays.

Reservation Website: http://veryfancy.me

Check Out Mister Donut's New Autumn Sweet Potato Doughnuts

Mister Donut will start selling five varieties of sweet potato doughnuts at branches across the country on September 6, 2019.

The new doughnuts series uses sweet potato powder to create a fluffy and moist doughnut. The batter infuses the flavour of doughnuts with the flavour and texture of sweet potato. The carefully prepared recipe retains as much of the sweet potato flavour as possible, creating a new kind of glorious flavour.

Plain (¥129)

Order the plain doughnut to experience the sweet potato and doughnut flavour fusion. Sweet potato powder is kneaded into the batter, creating an irresistibly fluffy and sweet doughnut. 

Purple Sweet Potato (¥140)

The dough is kneaded with sweet potato powder and then baked. It is then covered with a purple sweet potato glaze. Just seeing the purple coating is enough to make your mouth water. 

Candied Sweet Potato (¥140)

This doughnut is also kneaded with sweet potato powder. Once baked, it is covered with a sweet potato honey glaze and black sesame seeds. 

Sweet Potato (¥140)

The Sweet Potato Doughnut is made by kneading the dough with sweet potato powder. After it has been baked, it is topped with sweet potato paste and black sesame seeds. This is perfect for those of you with a particularly sweet sweet tooth.

Brown Sugar Syrup and Kinako Powder (¥140)

If you are looking for a Japanese-style twist on a western style confection, then this doughnut is for you. After the doughnut batter is kneaded with sweet potato powder and baked, it is soaked in delicious brown sugar syrup and then sprinkled with kinako (roasted soybean powder) and sugar. 

These new doughnut varieties are filled with the scrumptious flavours of autumn so please try them out.

*All prices stated after tax.

Information

Sweet Potato Doughnuts

Selling: September 6 ー Around the end of October. (Selling period varies from shop to shop)

Sold at: Most Mister Donut shops across Japan

Website: https://www.misterdonut.jp/

Dare To Treat Yourself to One of These 5 Halloween Dishes

One of Japan's most favourite celebrations of the year is Halloween. As autumn is setting in, you will notice halloween decorations gradually drift into shop windows and more importantly, Halloween-themed desserts and meals taking over restaurant menus. To prepare for this delicious apocalypse, we are now unveiling this year's top Halloween meals and desserts you really need to look out for. 

Krispy Kreme Halloween Doughnuts

Krispy Kreme branches across Japan will be releasing their pumpkin, chestnut and apple flavoured selection called MONSTER HARVEST in Monster DINER from September 11 to October 31.

*Some branches may not sell the Halloween collection. 

Halloween Dozen (Box of 12) Available: September 11 ー October 31, 2019 Price: ¥2,000 (before tax)

If you're having a Halloween party with friends and family then this box of a dozen doughnuts is the perfect treat. It contains autumn-limited flavours such as pumpkin, apple chestnut as well as some of KKDJ's classic doughnuts. Here's a nice trick to save money on your treats: You save ¥440 if you purchase this box over individually purchasing the same doughnuts. Add a splash of autumn colour to your Halloween with this beautiful box of delicious doughnuts. 

▼Krispy Kreme Doughnuts Japan Website: https://krispykreme.jp/

Halloween Menu at The Pokémon Cafe, Nihonbashi 

The Pokémon Cafe in Nihonbashi, Tokyo has revealed its Halloween food and drink line-up for the spooky season which will arrive early on September 7 be served until October 31.

Pikachu's Greedy Halloween Plate 2019 – ¥1,706 (w/ Plate ¥2,894)

This year's Halloween plate features Pikachu wearing a witch's hat. This filling plate features a pumpkin salad, spaghetti and more. Plenty to keep you going until the late-night candy snacking!

When ordering a drink at the cafe you'll receive one of six possible original design coasters. New designs will replace these from September 7. One of the six designs is being kept a secret!

 For the duration of the Halloween event, there's also a limited-edition lunch mat and clear coaster to get your hands on. These are limited in stock so you'll want to catch 'em all quickly! And don't forget, you have to book a table in advance to dine at the Pokémon Cafe.

© 2019 Pokémon.©1995-2019 Nintendo/Creatures Inc./GAME FREAK inc.

 Pokémon, ポケットモンスター and ポケモン are registered trademarks of Nintendo, Creatures Inc. and GAME FREAK inc.

▼ Pokémon Cafe
Address: 2-1-2 Nihombashi | Nihombashi Takashimaya SC East Bldg. 5F, Chuo 103-0027, Tokyo Prefecture
Business Hours: 10:30-22:00

Closed during Nihombashi Takashimaya SC East Bldg's closed hours.

Reservations: https://reserve.pokemon-cafe.jp/

Official Website: https://www.pokemoncenter-online.com/cafe/

Cute Halloween Desserts at The Capitol Hotel Tokyu in Tokyo

The Capitol Hotel Tokyu in Tokyo has revealed that  that it will serve up its Halloween Sweets Selection again this year at the hotel's pastry boutique ORIGAMI located on floor B2F. The confectionery chefs have spun some spooky fun into this collection of 10 cute treats.

 Frankenstein – ¥1,760 / Phantom – ¥1,760 / Cyclops – ¥1,760

The Phantom is a popular confection every year at the hotel, but this year he's had two new freaky friends carved out for him: Frankenstein's monster and a Cyclops. These white chocolate monsters are filled with chocolate-covered almonds, macadamia nuts and other hidden delights.

▼Halloween Sweets Selection

Running: October 1, 2019 – October 31, 2019

Location: ORIGAMI, The Capitol Hotel Tokyu Floor B2F

Full Sweets Line-Up: https://www.tokyuhotels.co.jp/capitol-h/restaurant/boutique/plan/50306/index.html

The Capitol Hotel Tokyu

Address: 2-10-3 Nagatacho, Chiyoda Ward, Tokyo

Official Website: https://www.tokyuhotelsjapan.com/global/capitol-h/

Cool, Cute and Cutting Edge Halloween Treats: Alice Halloween Party Buffet 2019 

Fantasy-themed restaurant Alice in an Old Castle has unveiled a new Halloween edition of their grand all-you-can-eat buffet. The Alice Halloween Party Buffet 2019 will take place from September 7 to October 31, 2019, serving up 30 varieties of desserts and light bites for their Halloween-limited event. 

This season, they are serving a mummy-themed croque madame and carrot cake with a vibrant orange Halloween colour. They will also be bringing out their Alice in Wonderland Pink Spicy Curry which is a filling curry which has become the popular number one. The Pumpkin Potage Soup and many other autumn-themed dishes will also become part of the lineup. There is surely no better way to enjoy your time than to indulge in these splendid desserts and delicious snacks. 

▼ Alice in an Old Castle

Address: Floor B1 Suzuwa Building, 2-16-8, Minami Ikebukuro Toshima, Tokyo

Regular Opening Hours: Mon-Fri, 17:00-23:30(L.O.22:30)

Weekends/national holidays  16:00-23:30(L.O.22:30)

No regular holidays (dependent on Suzuwa Building closing times)

Website: https://www.hotpepper.jp/strJ000999805/

Omotesando Q-pot CAFE. Cute Halloween Menu 

Q-pot. is known for its accessory brand, which features jewellery made to look like sweets and desserts. It is also known for the Q-pot CAFE. which flips that concept, instead making sweets and desserts that look just like real accessories. For Halloween this year, the Q-pot CAFE. has whipped up a spooky menu with the theme "DEVIL NIGHT" featuring appearances of all things Halloween from pumpkins to ghosts.

Vampire Afternoon Tea Set – ¥2,400 each (price after tax, a minimum of two people required)

*Contains milk, eggs and wheat

Take a look at this spooky afternoon tea set perfect for adults! From devils to monsters, Q-pot CAFE. has recruited a number of freaky friends for their themed dishes to terrorize your tastebuds.

The top plate comes with sponge and cream cheesecake pops coated in chocolate and salty breadsticks. The set also comes with homemade scones made from butter cream and sweet and tangy berry sauce, devil heart macaron-topped cupcakes, and pumpkin macarons which are bound to set your Halloween levels to max!

The bottom plate features savoury foods. The croissants are filled with egg, aromatic basil and dried tomatoes which provide an interesting texture.  The set also includes skewers of olives, mini tomatoes and pickles, and a Halloween Pumpkin soup.

If you are experiencing Halloween in Japan, you just have to try the themed desserts and meals!