The Third Wave of Artists for MOSHI MOSHI NIPPON FESTIVAL 2015 in TOKYO Announced!
MOSHI MOSHI NIPPON FESTIVAL 2015 in Tokyo has revealed the third wave of artists confirmed to perform at its Tokyo edition! The festival, organized by the MOSHI MOSHI NIPPON PROJECT, will showcase the latest J-pop culture and trends at Tokyo Metropolitan Gymnasium from Nov. 6 – 8.
 
【MOSHI ANI】 on Nov. 6 will be headed by nine J-pop artists and idols, including LinQ, Rinne Yoshida, drop and livetune+, which is livetune's latest project with Harajuku-based model Anna Yano. This will be their first performance as livetune+.
drop
【MOSHI POP】 on Nov. 7 will showcase seven more artists and idols such as Cheeky Parade, Osaka☆Shunkashuto and predia as well as six more models, including Chisato Yoshiki, Tetsuko Okuhira and Ryucheru.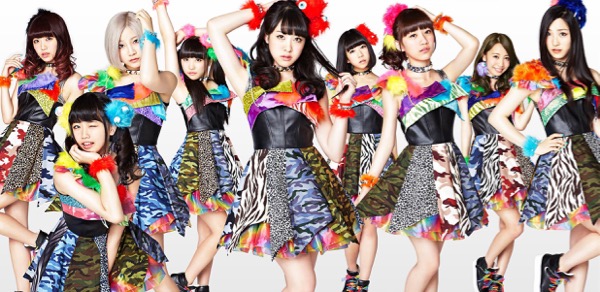 Cheeky Parade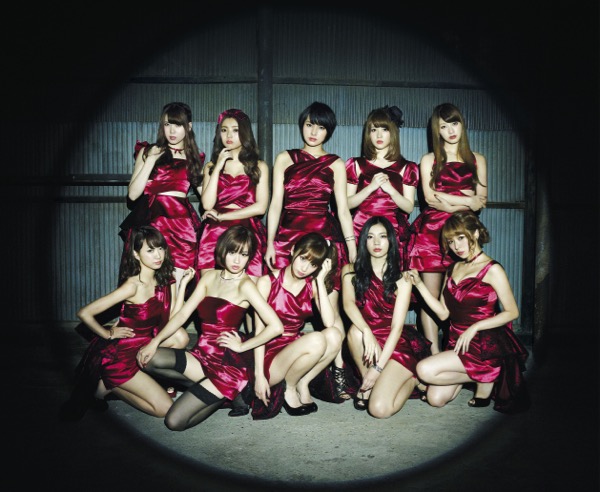 predia
【MOSHI COOL】 on the Nov. 8 will invite seven more artists, including HSMS<HISASHI(GLAY)×DJ Mass MAD Izm*.
HSMS<HISASHI(GLAY)×DJ Mass MAD Izm*>
MOSHI MOSHI NIPPON FESTIVAL 2015 in TOKYO will offer all kinds of shows and content on the stage, including a Wadaiko team called DIA+, Nihon Buyo performer Kotoomi Hanayagi, Syamisen artist Yuji Kubota and several ukiyoe artists as well as something more edgy in the form of a fashion show accompanied by Eiichi Saeki's modern music. For anime fans, the festival will also hold a special runway show featuring professional cosplayers, and the World Cosplay Summit Stage, where Japanese representatives of the summit will showcase a special performance.
 
What's more, a food festival titled JAPAN FOOD FESTIVAL, will take place in the outdoor area. Aside from offering a wide variety of delicious Japanese dishes, the area will also present some of the most well-known meat dishes with the help of Niku Fes. At Niku Fes, a total of nine restaurants will join the festival, including Kadozaki Jukuseiniku Kakunoshin, which won three awards in autumn 2014 and spring 2015, Nishi-Azabu Kimuratetsu Aburiya Midori, a t op-notch sirloin katsu restaurant and Shibuya Horuichi, which is famous for its grilled beef tongue topped with spring onions and sesame oil.
More exciting news will be released in the weeks leading up to the event!
Free admission for foreign-passport holders!
>>Click here to register for the festival!
■MOSHI MOSHI NIPPON FESTIVAL 2015 in TOKYO
Date: Nov. 6 (Fri.) – 8 (Sun,), 2015  
Nov. 6: Open 4:00pm (main stage opens at 5:00pm and starts at 6:00pm)
Nov. 7 & 8: 12:00pm (main stage opens at 12:00pm and starts 2:00pm)
Venue: Tokyo Metropolitan Gymnasium (1-17-1 Sendagaya, Shibuya-ku, Tokyo)
 
▼Participating artists
Nov. 6【MOSHI ANI】
Afilia Saga・Shinjuku・TEMPURA KIDZ・drop・Hachioji P・Runa Haruna・May'n・Nagi Yanagi・Rinna Yoshida・Yun*chi livetune+・LinQ・Luce Twinkle Wink☆・Wasuta …and more
Nov. 7【MOSHI POP】
Misaki Iwasa・Osaka☆Shunkashuto・Caramel・Cupitron・Silent Siren・sora tob sakana・Cheeky Parade・Devil ANTHEM TEMPURA KIDZ・Shiho Namba・Niji no Conquistador・NEKO PUNCH・Hanae・Natsumi Hanaoka・Hayabusa・ PiiiiiiiN・Faint⋆Star・predia・Natsume Mito・Musubizm・Tsukasa Mogamigawa・Yamaguchi Kassei Gakuen・Lovely★DOLL LisaMelody, Devil ANTHEM, Faint Star PiiiiiiiN, Osaka☆Shunkashuto, predia and more…
8th【MOSHI COOL】
Leaders・AMIAYA・HSMS<HISASHI(GLAY)×DJ Mass MAD Izm*>・m-flo(DJ SET)・OOPARTZ・CAPSULE・Charisma.com・Kyary Pamyu Pamyu・CREAM ・CTS・Suiyobi no Campanella・DAISHI DANCE・TEMPURA KIDZ・TeddyLoid・TEMPURA KIDZ・hy4_4yh・vivid undress・MAAKIII・Una・Yoshida Brothers(Young brother Kenichi Yoshida)・RAM RIDER・WORLD ORDER and more…
 
◯Participating models(listed in Japanese alphabetical order)
Nov. 7【MOSHI POP】
Fumiko Aoyagi・Hiko Achinami・AMIAYA・Hitomi Ueno・Nana Ikeda・Miyu Ikeda・Airi Otsuka・Tetsuko Okuhira・Misa Kimura・Ren Koseki・Natsuko Kondo・Saki Sato・Saki Shibata・Hikari Shibata・Ayumi Seto・Shiho Takechi・Rina Tanaka・Ema Tanioku・Eri Tanioku・Asaka Taniguchi・Mai Nakaseko・Culumi Nakada・Himezawa・POCHI・MANON・Rinko Murata・Anna Yano・Yuna Yabe・Una・Yura・YuRi・Chisato Yoshiki・Ryucheru and more…
 
◯JAPAN FOOD FESTIVAL ※Free admission※
Niku Fes …and more
 
▼Admission(All prices include tax)
Advanced one-day ticket (Nov. 6) ¥4,320 (Nov. 7 or 8) ¥4,860
Nov. 7 & 8 two-day ticket ¥8,100 Three-day ticket ¥10,800
Free admission for foreign-passport holders!
>>Click here to register for the festival!
MOSHI MOSHI NIPPON FESTIVAL 2015 in TOKYO Official Website
http://fes15.moshimoshi-nippon.jp
MOSHI MOSHI NIPPON FESTIVAL 2015 in TOKYO Official English Website
http://fes15.moshimoshi-nippon.jp/en
RELATED ENTRIES
Licaxxx Announces Tokyo Community Radio's Second Event Series 'communities' to be Held in Tokyo and Osaka

Tokyo Community Radio (TCR), an online radio platform run by Licaxxx, has announced a new event titled communities. The event will be held at Daikanyama UNIT / Saloon in Tokyo on June 30 and at Osaka JOULE on July 1.

The guest lineup includes re:ni and Laksa, two hot up-and-coming DJs and producers reshaping the UK music scene. The duo has a monthly program on NTS Radio titled re;lax, along with a party series of the same name. In February 2023, they released a new EP, Body Score, on their new label founded to explore music with faster tempos and to carry the torch of UK techno, jungle, dubstep, and grime. Each DJ is also active individually and the two have constantly been in the spotlight.

Music fans are invited to partake in this stunning musical event led by Licaxxx and targeted at the current generation of music makers as they extend beyond Asia and take their activities around the world.

re:lax (re:ni & Laksa)

Licaxxx

Information

■Tokyo
Tokyo Community Radio presents 'communities' with re;lax
Date: June 20, 2023
Time: 22:00
Venue: Daikanyama UNIT / SALOON
Admission: ¥2,000 (Early Discount) / ¥3,000 (ADV) / ¥3,500 (At the door)
Buy Tickets: https://tokyocommunityradio.zaiko.io/item/356159

LINEUP:
Licaxxx
Temple Ov Subsonic Youth (a.k.a Mars89) – Live
Romy Mats

and more..

[Starring]
Special Guest:
re:lax (re:ni & Laksa)

Lineup:
Licaxxx

Temple Ov Subsonic Youth (a.k.a Mars89) – Live
Romy Mats

and more!

■Osaka
Tokyo Community Radio presents 'communities' with re;lax in OSAKA
Date: July 1, 2023
Time: 22:00
Venue: Osaka JOULE
Admission: ¥2,000 (Early Discount) / ¥3,000 (ADV) / ¥3,500 (At the door)
Buy Tickets: https://peatix.com/event/3590421/view

[Starring]

SPECIAL GUEST:
re:lax (re:ni & Laksa)

LINEUP:
Licaxxx
kotsu(CYK)
Romy Mats

and more..

■Attention
Guests under the age of 20 will not be allowed entry.
All guests will be subject to an ID check prior to entry. Please bring a photo ID showing date of birth. (Photocopies will not be accepted.)
If we are unable to confirm your identity, you may be denied admission.

<About Tokyo Community Radio>
TCR is a distribution platform based in Tokyo that focuses on introducing both local DJs and up-and-coming DJs from around Japan. The program features all musical genres and showcases both DJ mixes and live performances. In featured podcasts, DJs talk about their music, hobbies, and interests, allowing fans the rare chance to learn more about their favorite creators. The station also cooperates with community radio stations in other Asian cities and supports DJs and artists from Asia and beyond when they visit Japan. In addition to regular DJ sessions and podcasts, TCR also collaborates with corporate events, produces music events, and matches DJs to places and brands

Licaxxx, Yutaro Appear in Ad for Mandom's 'Gatsby' Brand

Licaxxx and Yutaro are currently appearing in a new ad for Meta Rubber, a new series of products from Mandom's 'Gatsby' hair styling brand.

A total of nine cast members from all areas of the entertainment world appear in the ad, from voice actors and video creators to idols and DJs. The video features the song Kororon by the popular artist Eve.

Be sure to check out the ad for a glimpse into the Meta Rubber lineup, which aims to transcend standard hair styling techniques.

Information

Cast:
kemio (Video Creator)
Mizuho Habu (Artist, Sakurazaka46)
Keito Kimura (Performer, FANTASTICS)
Subaru Kimura (Voice Actor)
Yamato Inoue (Model/DJ)
Shuichiro (Video Creator)
Licaxxx (DJ)
Yutaro (Actor)
Tensei Saito (Model/Younger Song Director)

Official Site
https://www.gatsby.jp/product/hairstyling/meta-rubber/

ZEROTOKYO and ASOBISYSTEM Collaborate on ASOBIZA Party Event

ZEROTOKYO, an entertainment mecca known for heating up Tokyo nights, is teaming up with ASOBISYSTEM to create an exciting new party! ASOBIZA, named after the origin of Kabukicho, will be held on April 28.

The lineup includes music artists as well as charismatic figures at the top of their fields in fashion, beauty, and art. Transcending musical genres and generations, this night will embody ZEROTOKYO's concept of being a true "Entertainment Junction."

Additional performers may be announced in the future.

Five-Member Band Kroi Releases New Digital Single 'Fuurai' Featuring Members of Zainichi Funk

Kroi is a five-member band blending a wide mix of musical styles, from R&B and funk to soul, rock, and hip-hop. The group has just released their new digital single Fuurai on all major streaming services.

The song will also be included in Kroi's second major EP MAGNET scheduled to be released on March 29, 2023.

The song is vastly different than Hard Pool released last month, featuring a relaxing melody and vocals and lyrics by Uchida. Fuurai shows off the true range of Kroi's music.

Fuurai also features performances by members of Zainichi Funk, a band that participated in Kroi's Live Tour 2021-2022 "Dig the Deep." Motoi Murakami (Trumpet), Gentle Kubota (Trombone), and Takehide Hashimoto (Sax) appear on the track.

Fuurai (Music Video)


The music video for Fuurai has also been released.

Takuto Shimpo, who has directed many of Kroi's past music videos and stage productions, returned for Fuurai.

The many locations seen in the video match the music perfectly, and fans will want to head to YouTube right away.

Kroi will release its second major EP MAGNET on March 29, 2023.

Information

Fuurai – Kroi (New Digital Single)

Streaming Date: February 22, 2023
https://lnk.to/fuurai

MAGNET – Kroi (2nd Major EP)
Release Date: March 29, 2023
https://pony-canyon.lnk.to/magnet

[Order Bonuses by Shop]

・Tower Records, TOWER mini, Tower Records Online: Kroi x Tower Records Original Sticker

・HMV/HMV&BOOKS Online: HMV Original 'magnet' Sticker (50mm x 70mm)

・Amazon.co.jp: Mega Jacket

・Rakuten Books: Original Acrylic Keychain (50 x 50)

・Seven Net Shopping: Original Pin

・Other CD Shops: Original Sticker

*The number of available bonus items is limited.

*Some stores may not participate in the promotion, so please check beforehand.

*If you pre-order online, be sure to place your order from the bonus cart to receive the order bonus.

Profile

Kroi is a five-member band blending a wide mix of musical styles, from R&B and funk to soul, rock, and hip-hop.

Formed in February 2018, the band debuted with the single Suck a Lemmon. In June 2021, Kroi released its first album LENS.

In addition to music, each member is involved in a variety of cultural activities including modeling, design, and music production.

Official Site: https://kroi.net

Jimmy Choo Announces 30th Anniversary Sailor Moon Collection Available Worldwide

Jimmy Choo has announced a new collection to commemorate the 30th anniversary of the internationally beloved Sailor Moon series.

Feminine style and power are important themes in Sailor Moon, and these inspiring elements are incorporated into Jimmy Choo's beautiful shoes and accessories. The collection will include items inspired by Sailor Moon, Sailor Mercury, Sailor Mars, Sailor Jupiter, Sailor Venus, and Luna. These superheroines created by Naoko Takeuchi are ready to take the main stage, and there's no doubt that fans around the world will be clamoring to get their hands on these items next week.

Sailor Moon boots/ VARENNE QUAD XS

Sailor Mercury ankle boots

Sailor Mars patent pumps

Sailor Jupiter boots

 Sailor Venus platform pumps

Each pair of shoes comes in a specific color inspired by one main character, instantly recognizable to fans. This collection was inspired by the limited-edition custom-made Sailor Moon boots released last year, with a pair shown off at the Sailor Moon Museum in Roppongi. With Jimmy Choo's signature kick heel, Sailor Moon's iconic crescent moon jewel, and bright pink all-over crystal embellishment, the boots unite the worlds of Sailor Moon and Jimmy Choo and give off some serious feminine energy.

Items in this exclusive collection will be available to purchase worldwide on Valentine's Day, February 14. Major Jimmy Choo flagship stores will also be decorated in Sailor Moon style, and the collection's limited-edition packaging will shimmer in the colors of the rainbow. In addition to fashion, Jimmy Choo has also collaborated with DJ Honey Dijon to create two remix tracks inspired by Sailor Moon.

If you grew up with Sailor Moon, you'll want at least one pair of these stylish shoes!

Information

JIMMY CHOO x PRETTY GUARDIAN SAILOR MOON COLLABORATION
Worldwide Release Date: February 14, 2023
Japan Release Date: February 15, 2023
http://www.jimmychoo.jp/

Soundtrack for BLUE GIANT Jazz Manga Film Adaptation Coming Soon

In 2013, Shinichi Ishizuka's BLUE GIANT manga series hit the scene. Serialized in Big Comic, the series has sold over 9 million copies to date. Readers have fallen in love with the author's depiction of emotion and Ishizuka has even influenced the real-world jazz scene with his creation. BLUE GIANT will be adapted into an anime film coming to theaters on February 17, and the staff's dream of bringing real jazz at max volume to the masses will finally come true.

The world-renowned pianist Hiromi Uehara oversaw the film's music. The authentic jazz heard in the film's trailer has already become a hot topic, and the original soundtrack will be released on February 17, the same day as the film's release.

Hiromi Uehara has been a close friend of Shinichi Ishizuka for years, and even before the film adaptation was announced, she had privately composed an original song for JASS, the trio formed by the main character Dai Miyamoto. Uehara wrote, performed, and produced the entire soundtrack including the songs FIRST NOTE, N.E.W., and WE WILL.

  

Saxophonist Tomoaki Baba will play the saxophone for the character Dai, who aspires to be the best sax player on Earth. Auditions were held in cooperation with Universal Music, featuring leading players from Japan and abroad. Baba was an easy choice, wowing judges with his large sax and powerful performance. Shun Ishiwaka, the drummer of the band Millennium Parade, will play the drums for Dai's classmate Shunji Tamada.

 

More than 30 top-class classical and jazz musicians participated in the soundtrack's production, including a string section conducted by Miho Hazama and led by members of Hiromi Uehara's Piano Quintet.

Hiromi Uehara also wrote the original track BLUE GIANT, used as the film's end-roll song. "When I was doing the recording for this film, this melody suddenly popped into my head. I became obsessed and immediately wrote it down," Uehara said. "I was so inspired by the BLUE GIANT film that I created this song that same day. Of course, I had to title it the same thing!"

The soundtrack contains 29 songs and is perfect for listening to while you enjoy a quiet winter night at home. Don't miss it!

Zipper Magazine's 2022-2023 Winter Issue on Sale Now

The Winter 2022-2023 issue of the revived fashion creator magazine Zipper went on sale on December 23.

This issue focuses on this winter's must-know trends and is packed with coordination tips, outfit plans through spring, snapshots, hair and makeup tips, and much more.

Zipper ended its 24-year history in December 2017. In March 2022, ASOBISYSTEM teamed up with DONUTS Inc. to revive the magazine as a quarterly release. The fashion magazine, popular with Gen Z, is known for sharing details aspects of Harajuku culture and will continue to share more from the creative center of Tokyo for years to come.

Standard Edition (Cover: Nagisa Saito)

Another Edition (Cover: FRUITS ZIPPER)

Information

Zipper 2022-2023 Winter Issue
Release Date: December 23, 2022
Price: ¥700
Publisher: DONUTS
Publishing Company: Shodensha

Available at bookstores nationwide and online

Amazon
・通常版
・anotehr edition

Official Site
https://www.zipper.jp/

Vickeblanka Releases Live Video of Black Clover Anime Theme Song 'Black Catcher'

Singer Vickeblanka has released a live performance video of Black Catcher, the opening theme song for the anime series Black Clover. On January 25, 2023, the singer will release Vickeblanka presents RAINBOW ROAD -Ki- on Blu-ray and DVD.

Black Catcher – Vickeblanka (from「RAINBOW ROAD -Ki-」LIVE DVD&Blu-ray on sale January 25, 2023)

Black Catcher serves as the 10th opening theme for Black Clover. The song has been ranked in Spotify's Top 10 Most Played Japanese Songs Overseas for three consecutive years and has been streamed over 160 million times. The accompanying music video has been viewed over 50 million times.

Vickeblanka appeared in the recent Shochiku Tokyu New Year's drama series Kaden Samurai Special Stop! Chuushingura. At the start of the series, the main character Shijuro Kanenashi plays a yakuza in prison after being falsely accused of a crime. The series co-stars Kenichi Takito who was surprised by Vicke's powerful performance.

Treasure, the theme song for the regular drama series, is also being used as the theme of this special.

Vickeblanka presents RAINBOW ROAD -Ki- will be released on Blu-ray and DVD on January 25, 2023. This was the singer's first arena concert, featuring a rare 19-track setlist including encores.

The live show includes signature tracks like Masshiro, Ca Va?, and ULALA, as well as an encore performance of the song Changes. The concert release also includes a 2-CD set of live recordings from the performance. The asymmetrical stage featured a unique acoustic setup that is fully captured in this incredible set.

In addition to the standard edition, a Limited First Edition will include a 52-page photobook with rare images from the rehearsal.

Those who preorder through the French Link fan club will receive a special rubber band, and an A3-size calendar poster on a first-come, first-served basis. 55 people who preorder by midnight on January 6 will win an A3-size calendar poster autographed by Vickeblanka himself.

Information

Vickeblanka presents RAINBOW ROAD -Ki-
Release Date: January 25, 2023
Preorder: https://vickeblanka.lnk.to/RAINBOWROAD_DVDBD

●DVD+2 CDs
Limited First Edition
Sleeve with 52-page photobook
Product Number: AVBD-27616/B~C
Price: ¥8,000 (Excluding tax)

●Blu-ray Disc+2 CDs
Limited First Edition
Sleeve with 52-page photobook
Product Number: AVXD-27617/B~C
Price: ¥8,000 (Excluding tax)

●DVD+2 CDs
Product Number: AVBD-27618/B~C
Price: ¥6,000 (Excluding tax)

Official Site: https://vickeblanka.com/

Akiyoshido Cave in Yamaguchi to be Illuminated for Christmas & Valentine Theater Event

The Mine City Tourism Association has announced a Christmas & Valentine's Day event at Akiyoshido Cave, one of the largest limestone caves in Japan. The event will see the natural wonder illuminated by a number of colorful lights. The Christmas event will run from December 21 to 25, 2022, while the Valentine's Day event will run from February 10 to 14, 2023.

Akiyoshido Cave is one of Yamaguchi Prefecture's most popular tourist attractions. The interior will be decorated with colorful lights and unique soundscapes, creating a once-in-a-lifetime setting for visitors. These illuminations and sounds were directed by world-renowned lighting designer Motoko Ishii, known for her work on Tokyo Tower and the Akashi-Kaikyo Bridge.

Information

Christmas & Valentine Theater ~ Akiyoshido Cave 'Fantasy of Light and Echoes'

Dates:
Christmas Theater: December 21 – December 25, 2022
Valentine Theater: February 10 – February 14, 2023
Times: (1) 10:00-11:00 (2) 12:00-13:00 (3) 14:00-15:00
3 events per day

Venue:
Akiyoshido Cave, Shuhocho Akiyoshi, Mine, Yamaguchi

Tickets/Details:  https://karusuto.com/event/christmas-valentine-theater-2022/

LE SSERAFIM's First Japanese Single 'FEARLESS' Available to Stream

LE SSERAFIM, a girl group produced by BTS's label HYBE, released FEARLESS -Japanese version- on download and streaming sites on December 15. The full single will be released on January 25, 2023.

LE SSERAFILM is a five-member girl group consisting of Kim Chaewon, Sakura, Huh Yunjin, Kazuha, and Hong Eunchae. This is the first girl group produced by HYBE and SOURCE MUSIC, who have both worked with a number of global artists.

The original Korean track FEARLESS spent 19 consecutive weeks on the U.S. Billboard charts, setting a record for K-pop idols. The music video received over 100 million views within its first 100 days of release.

Numerous Campaigns Underway Now

In conjunction with the advance release of the Japanese version of FEARLESS, a playback campaign was launched on Rakuten Music starting December 15. Those playing the song can receive an original postcard. A social media sharing campaign is also underway–those sharing the song from select music streaming services on Twitter or Instagram with the hashtag #FEARLESS will be entered to win an original sticker.

A LINE MUSIC playback campaign will also begin on December 21. Participants will be selected by lottery to take place in an online event with random members of LE SSERAFIM. All participants will also receive an original LINE Talk background image, so be sure to take part! More details will be released soon, so keep an eye out.

Musical Program Sizuk to Perform Opening Theme for Upcoming Anime Series 'The Iceblade Sorcerer Shall Rule the World'

Sizuk, a music project started by composer Shunryu, has officially launched! The composer is known for his contributions to anime and idol music, and in this new project, Shunryu will collaborate with illustrators, lyricists, singers, and other talents to produce original content.

 

For the project's debut single, Dystopia will serve as the opening theme for the anime series The Iceblade Sorcerer Shall Rule the World, scheduled to premiere in January 2023. The lyrics were written by Shoko Fujibayashi and arranged by John Kanda (PENGUIN RESEARCH), with a jacket illustration by SOLANI. It was sung by AYAME, the vocalist of the rock band AliA.

 

The song will be released as a digital single on January 6, 2023. Be sure not to miss the anime series either!

©御子柴奈々・講談社/「冰剣の魔術師が世界を統べる」 製作委員会

Chainsaw Man Tokyo Special Division 4 Event and Pop-Up Shop to Open in Tokyo

A story-based digital GPS rally inspired by Chainsaw Man will be held within Tokyo's subway system from November 1 until November 28. Fans of the anime series won't want to miss it!

Participants will be tasked with one vital mission: to find five senior devil hunters who are currently undercover at subway stations around the city.

Participants will download an app from the special website and follow the instructions within to find stamp locations at stations throughout Tokyo. When they reach the designated location, they'll find a special poster, and they'll just need to press a button in the app to earn a stamp. By collecting stamps in all six locations, fans will receive a unique key visual which can only be obtained through this event. 

Pop-Up Shop

During the event period, fans will also find a limited-time pop-up shop inside Ikebukuro Sunshine City. Original collaboration items will be on sale, and a game will be set up with winners able to walk away with unique prizes. From November 1 to November 20, admission to the shop will be by advance reservation only on a first-come, first-served basis to reduce crowding. Reservations can be made through the official website.

©藤本タツキ/集英社・MAPPA