The Third Wave of Artists for MOSHI MOSHI NIPPON FESTIVAL 2015 in TOKYO Announced!
MOSHI MOSHI NIPPON FESTIVAL 2015 in Tokyo has revealed the third wave of artists confirmed to perform at its Tokyo edition! The festival, organized by the MOSHI MOSHI NIPPON PROJECT, will showcase the latest J-pop culture and trends at Tokyo Metropolitan Gymnasium from Nov. 6 – 8.
 
【MOSHI ANI】 on Nov. 6 will be headed by nine J-pop artists and idols, including LinQ, Rinne Yoshida, drop and livetune+, which is livetune's latest project with Harajuku-based model Anna Yano. This will be their first performance as livetune+.
drop
【MOSHI POP】 on Nov. 7 will showcase seven more artists and idols such as Cheeky Parade, Osaka☆Shunkashuto and predia as well as six more models, including Chisato Yoshiki, Tetsuko Okuhira and Ryucheru.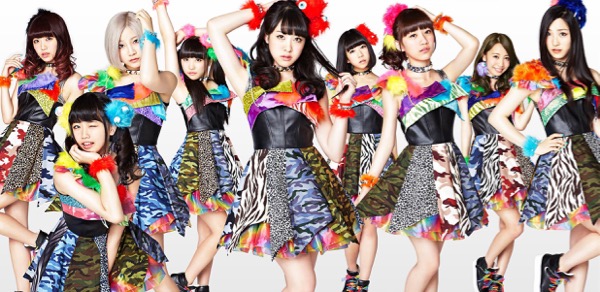 Cheeky Parade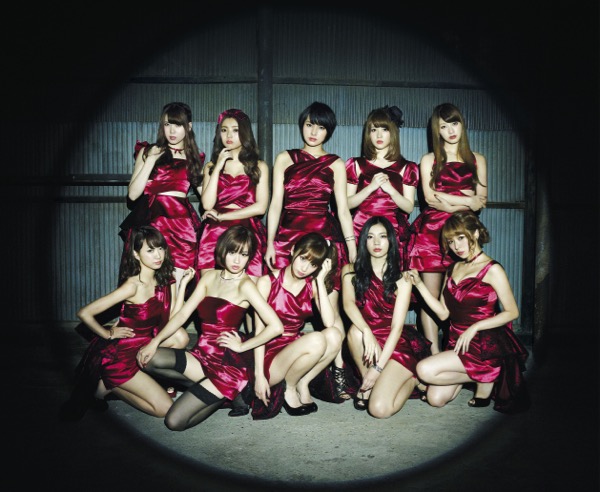 predia
【MOSHI COOL】 on the Nov. 8 will invite seven more artists, including HSMS<HISASHI(GLAY)×DJ Mass MAD Izm*.
HSMS<HISASHI(GLAY)×DJ Mass MAD Izm*>
MOSHI MOSHI NIPPON FESTIVAL 2015 in TOKYO will offer all kinds of shows and content on the stage, including a Wadaiko team called DIA+, Nihon Buyo performer Kotoomi Hanayagi, Syamisen artist Yuji Kubota and several ukiyoe artists as well as something more edgy in the form of a fashion show accompanied by Eiichi Saeki's modern music. For anime fans, the festival will also hold a special runway show featuring professional cosplayers, and the World Cosplay Summit Stage, where Japanese representatives of the summit will showcase a special performance.
 
What's more, a food festival titled JAPAN FOOD FESTIVAL, will take place in the outdoor area. Aside from offering a wide variety of delicious Japanese dishes, the area will also present some of the most well-known meat dishes with the help of Niku Fes. At Niku Fes, a total of nine restaurants will join the festival, including Kadozaki Jukuseiniku Kakunoshin, which won three awards in autumn 2014 and spring 2015, Nishi-Azabu Kimuratetsu Aburiya Midori, a t op-notch sirloin katsu restaurant and Shibuya Horuichi, which is famous for its grilled beef tongue topped with spring onions and sesame oil.
More exciting news will be released in the weeks leading up to the event!
Free admission for foreign-passport holders!
>>Click here to register for the festival!
■MOSHI MOSHI NIPPON FESTIVAL 2015 in TOKYO
Date: Nov. 6 (Fri.) – 8 (Sun,), 2015  
Nov. 6: Open 4:00pm (main stage opens at 5:00pm and starts at 6:00pm)
Nov. 7 & 8: 12:00pm (main stage opens at 12:00pm and starts 2:00pm)
Venue: Tokyo Metropolitan Gymnasium (1-17-1 Sendagaya, Shibuya-ku, Tokyo)
 
▼Participating artists
Nov. 6【MOSHI ANI】
Afilia Saga・Shinjuku・TEMPURA KIDZ・drop・Hachioji P・Runa Haruna・May'n・Nagi Yanagi・Rinna Yoshida・Yun*chi livetune+・LinQ・Luce Twinkle Wink☆・Wasuta …and more
Nov. 7【MOSHI POP】
Misaki Iwasa・Osaka☆Shunkashuto・Caramel・Cupitron・Silent Siren・sora tob sakana・Cheeky Parade・Devil ANTHEM TEMPURA KIDZ・Shiho Namba・Niji no Conquistador・NEKO PUNCH・Hanae・Natsumi Hanaoka・Hayabusa・ PiiiiiiiN・Faint⋆Star・predia・Natsume Mito・Musubizm・Tsukasa Mogamigawa・Yamaguchi Kassei Gakuen・Lovely★DOLL LisaMelody, Devil ANTHEM, Faint Star PiiiiiiiN, Osaka☆Shunkashuto, predia and more…
8th【MOSHI COOL】
Leaders・AMIAYA・HSMS<HISASHI(GLAY)×DJ Mass MAD Izm*>・m-flo(DJ SET)・OOPARTZ・CAPSULE・Charisma.com・Kyary Pamyu Pamyu・CREAM ・CTS・Suiyobi no Campanella・DAISHI DANCE・TEMPURA KIDZ・TeddyLoid・TEMPURA KIDZ・hy4_4yh・vivid undress・MAAKIII・Una・Yoshida Brothers(Young brother Kenichi Yoshida)・RAM RIDER・WORLD ORDER and more…
 
◯Participating models(listed in Japanese alphabetical order)
Nov. 7【MOSHI POP】
Fumiko Aoyagi・Hiko Achinami・AMIAYA・Hitomi Ueno・Nana Ikeda・Miyu Ikeda・Airi Otsuka・Tetsuko Okuhira・Misa Kimura・Ren Koseki・Natsuko Kondo・Saki Sato・Saki Shibata・Hikari Shibata・Ayumi Seto・Shiho Takechi・Rina Tanaka・Ema Tanioku・Eri Tanioku・Asaka Taniguchi・Mai Nakaseko・Culumi Nakada・Himezawa・POCHI・MANON・Rinko Murata・Anna Yano・Yuna Yabe・Una・Yura・YuRi・Chisato Yoshiki・Ryucheru and more…
 
◯JAPAN FOOD FESTIVAL ※Free admission※
Niku Fes …and more
 
▼Admission(All prices include tax)
Advanced one-day ticket (Nov. 6) ¥4,320 (Nov. 7 or 8) ¥4,860
Nov. 7 & 8 two-day ticket ¥8,100 Three-day ticket ¥10,800
Free admission for foreign-passport holders!
>>Click here to register for the festival!
MOSHI MOSHI NIPPON FESTIVAL 2015 in TOKYO Official Website
http://fes15.moshimoshi-nippon.jp
MOSHI MOSHI NIPPON FESTIVAL 2015 in TOKYO Official English Website
http://fes15.moshimoshi-nippon.jp/en
RELATED ENTRIES
MUSER FEST.2021 -MUSIC AID- Event Holds Spin-Off Event for One Night Only

Last month's MUSER FEST.2021 -MUSIC AID- event isn't quite over! A spin-off event, ZIP-FM presents LIVE LIVE! Super Collaboration with MUSER FEST.2021, will be broadcast online on October 22 at 21:00. Since August, collaborative live performances have been planned with different guest artists each month on ZIP-FM's LIVE LIVE! With MUSER FEST.2021 program hosted by CHAI. This event is the culmination of these plans and the lineup is sure to get fans pumped. 

Performing artists include YUNA from CHAI, Suzuka and Mizyu from Atarashii Gakko!, Tabu Zombie from SOIL & "PIMP" SESSIONS, and Shingo Suzuki from Ovall. Ryo Kishimoto from fox capture plan will also join the live performance as a supporting artist. An archived stream will be available for two weeks after the live show, and tickets are on sale now on the official MUSER website. 

 

Information

ZIP-FM presents LIVE LIVE! Super Collaboration with MUSER FEST.2021

Broadcast Date: October 22, 2021 from 21:00-22:00

Price: 2,000YELL – ¥2,200 (Tax Included) *Includes access to archive

Buy Tickets: https://muser.link/__b/events/573 

Archive Available from October 23 – November 5 at 23:59

Archive Ticket Sales Period: October 23 – November 5 at 23:59

Official Site: https://muser.link/

New Rap Track by monyusode Inspired by 1926 Short Story 'The Izu Dancer'

Female duo monyusode just released their new track With no ODORIKO on October 8, 2021. The song is available on the iTunes store and major streaming sites. 

The song was inspired by the 1926 short story The Izu Dancer by Nobel Prize-winning Japanese writer Yasunari Kawabata. Kawabata was the first Japanese writer to win the award in 1968 and the short story follows a young boy from Tokyo traveling to Izu on a lonely summer holiday. On this trip, he repeatedly crosses paths with five traveling musicians who bring joy back to his life. 

Comment from monyusode

"With no ODORIKO is a song that combines a traditional enka-style melody with modern rap. Be sure to pay attention to the lyrics!"

"The music video tells the story of a traveler who meets and falls in love with a dancer. It was shot in the town of Murata in Miyagi prefecture and features this rare and incredibly beautiful scenery. We hope you'll enjoy the casting!"

86 -Eighty-Six- Anime Theme Song Remixed in Collab with Sakura Chill Beats

Japanese rock band hitorie is well-known for performing the first opening song for the anime series 86 -Eighty-Six-, titled 3 Minutes 29 Seconds. Now, a new remix and music video is available on the Sakura Chill Beats YouTube channel.

hitorie – 3 Minutes 29 Seconds (N3WPORT Remix) – Sakura Chill Beats Singles

3 Minutes 29 Seconds (N3WPORT Remix) – Sakura Chill Beats Singles

hitorie

3 Minutes 29 Seconds Artist CD Cover

3 Minutes 29 Seconds Anime CD Cover

86 -Eighty-Six- Key Visual ©2020 Asato Asato / KADOKAWAProject-86

The track 3 Minutes 29 Seconds is the first single featuring Shinoda on vocals after former vocalist wowaka passed away in 2019. This remix marks the 19th remixed release to be featured on the Sakura Chill Beats YouTube channel. N3WPORT is an American DJ and music producer who specializes in future bass and has worked with acts like Gryffin, Slushii, and Tiesto. 

"Remixing this song was a fun challenge. I really enjoyed the original track by hitorie, though it's very different from the music I usually listen to and make. I tried to include as much progressive rock style as I could, and it was interesting to blend my style with theirs. As a musician, I love all genres, and I'm super grateful for this chance to broaden my horizons," N3WPORT commented. 

The song reached #1 on the iTunes dance chart the day it began streaming, October 8. 86 -Eighty-Six- has just returned for a second season. 

RADWIMPS Announce New Album Title, FOREVER DAZE

Rock band RADWIMPS is celebrating the 15th anniversary of their major-label debut, and the details of their upcoming album have been released! FOREVER DAZE, releasing on November 23, 2021, was created and produced during the COVID-19 pandemic. The album will be filled with a number of collaborations and experimental tracks, as the group continues to take on new musical challenges. 

The band's first original album in three years will contain 14 tracks including Natsu no Sei, Iron Feather, and TWILIGHT, revealed earlier this year as the commemorative track for the 1000th episode of One Piece. Other included tracks include SUMMER DAZE 2021, Utakata-Uta, and an orchestral version of Nekojarashi. 

The cover art for FOREVER DAZE has also been revealed and was created in an extremely unique way. Contemporary/AI artist Yuma Kishi utilized a database of portraits featuring 15-year-old boys and girls from a variety of backgrounds to generate an obscured AI-generated image of an individual transcending race and gender. The finished product symbolizes the current state of RADWIMPS, as they continue to evolve and change, never comfortable with just one sound or theme. 

Grand Escape Official Live Video from the 15th Anniversary Special Concert

The band's performance at Yokohama Arena will be included in the 15th Anniversary Box and will be available on either DVD or Blu-ray. 

Information

FOREVER DAZE

Release Date: November 23, 2021

・Regular Edition (CD only): ¥3,000 (Tax not included) 

・15th Anniversary Box (Limited First Edition)

CD+Blu-ray+68 page photobook: ¥10,000 (Tax not included) 

CD+2DVD+68 page photobook: ¥10,000 (Tax not included) 

・Made-to-order 15th Anniversary Box with Goods

CD+Blu-ray+68 page photobook+Goods: ¥15,000 (Tax not included)

CD+2DVD+68 page photobook+Goods: ¥15,000 (Tax not included)

FOREVER DAZE Special Site: https://radwimps.jp/foreverdaze/

Radwimps Official Site: http://radwimps.jp/

GU x UNDERCOVER Collab for Second Time, First Kidswear Launched

Affordable clothing retailer GU is teaming up with top Japanese fashion brand UNDERCOVER for the pair's second collaboration. The collection will be available at GU stores nationwide and online starting October 29, 2021. 

First Kidswear Product Lineup

Started by Jun Takahashi in 1990, UNDERCOVER blends various aspects of art, music, and subculture into its constantly evolving collections. 

Following the popular Spring/Summer 2021 collection, this new collaboration mixes UNDERCOVER's unique and original worldview with GU's concept of 'freedom.' Together, they have come up with the keyword 'FREEDOM/NOISE' to describe the new pieces. 

This new Fall/Winter collection features original patterns, graphics, and characters created by Takahashi exclusively for GU. Each item was designed with the style of UNDERCOVER in mind, giving more of a streetwear feel. The full lineup includes men's and women's seasonal wear, scarves and gloves for fall and winter, and even pajamas and loungewear. This also marks the first time kidswear has been released in a collaboration between the two. 

Information

GU x UNDERCOVER

Release Date: October 29, 2021

Where to Buy: GU Stores Nationwide and Online

(*Products may vary depending on the store.) 

Mone Kamishiraishi Releases First Single, Announces Live YouTube Performance

Model and singer Mone Kamishiraishi has released her first single on October 13, 2021. The two tracks included are I'll be there and Spin. 

Mone Kamishiraishi – First Single YouTube Live

Mone Kamishiraishi – Spin Music Video short ver. 

Mone Kamishiraishi – I'll be there Music Video

I'll be there is the theme song for the TBS show King's Brunch. Spin was written by Kamishiraishi herself as a companion piece to her first full-length essay titled 'Iroiro.' To celebrate the single's release a special YouTube concert will be held on October 19, 2021, at 20:00. A listening party is also scheduled to start at 20:00 on October 15 on Apple Music and Spotify. 

Aimyon's New Song 'Heart' Scheduled to Drop Ahead of Album Release

Massively popular J-pop star Aimyon is scheduled to drop her new single Heart on November 24, 2021. As a gift for more impatient fans, the song will be available to stream ahead of the CD's physical release, hitting a number of music platforms on October 20, 2021. 

In September, it was announced that the track would serve as the theme song for Konnintodoke ni Han wo Oshitadakedesuga (Only Just Married). The drama series will begin on October 19, 2021, and will star Nana Seino and Kentaro Sakaguchi in the lead roles.  

Along with this announcement, new artist photos have been released alongside the cover for the 12th single. A short video previewing the song is also available on YouTube, with art and video direction headed by Tondayashi Ran. 

Aimyon – Heart  [very short movie]

Starting October 9, those pre-saving or pre-adding Heart from the campaign page will be able to download an original image to use as a smartphone wallpaper!

Outdoor Music and Craft Festival Creema YAMABIKO FES 2021 Announces Second Round of Artists

Creema YAMABIKO FES 2021 has announced the second round of participating musical acts! The event features live performances on an impressive outdoor stage with Mt. Fuji in the background, along with a number of craft markets, workshops, and a two-day 'sauna village,' where guests can enjoy outdoor saunas while sampling some fantastic local fare. 

Twelve live performances are scheduled during the event, with the full timetable scheduled to release in late October. The second announcement lists Hanaregumi, DENIMS, YONA YONA WEEKENDERS, Strange Reitaro, island echo, and Super VHS as participating acts. 


DAY 1 (November 6, 2021)


Clammbon, never young beach, Humbert Humbert, DENIMS, YONA YONA WEEKENDERS, island echo

DAY 2: (November 7, 2021)
SPECIAL OTHERS, TENDRE, D.W. Nicols, Hanaregumi, Strange Reitaro, Super VHS

This year's event will have a new kid's area, along with a new outdoor area featuring 15 stores selling a wide variety of camping gear. There will also be a place to custom order items and a hammock area. The kid's area will offer workshops for children led by expert staff, a stamp rally, and other content to keep the little ones busy. 

The popular coffee roaster LEAVES COFFEE ROASTERS from Kuramae, Tokyo, will be participating in the event, serving up some delicious beverages. Japan's champion barista Taka Ishitani will be participating in the coffee drinking competition, so don't miss it!

Are any of your favorite bands playing at this year's event? 

Information

Creema YAMABIKO FES 2021

Dates: November 6 and 7, 2021

Venue Hours: 10:00-17:30 (Concerts from 10:30-17:00)

Address: Gotemba Kogen Toki no Sumika OUTDOOR HILL VILLAGE
(719 Koyama, Gotemba, Shizuoka)

Official Site: htttp://www.yamabikofes.jp/

Changes Made to November's OMNIBUS Music Festival in Tokyo

As part of the Tokyo Art & Live City project, the OMNIBUS music festival will take place on November 6 and 7 in Japan's capital. Rather than being held at Shinjuku Central Park, the November 7 concert will now take place at Hulic Hall Tokyo. Originally, this concert was named The Park #Assembly, though this has now been changed to The Hall #Space. For those holding tickets with the original name, don't worry–your ticket will still be valid at the new venue. 

Those who want a refund due to the venue change should head to the official website by October 9. The November 6 concert titled The Circuit #Excursion will be held as scheduled. 

Additional tickets for the festival went on sale on October 2, 2021. Schedules for the events will be released soon, so stay tuned for more details!

Information

OMNIBUS

The Circuit #Excursion 

When: November 6, 2021 / Venue Opens at 12:00, Show Starts at 12:30

Locations: Shinjuku ACB HALL / Shinjuku Marz / Shinjuku Marble / Shinjuku Motion / Shinjuku Zirco / Shinjuku Red Cross / Shinjuku ReNY

Performers: asobi, Wez Atlas, ODD Foot Works, Campanella, kiki vivi lily, Kvibaba, Kai Kubota, Kuro, (sic)boy, SUKISHA, Suzuki Mamiko, Sleepless Sheep, Saboten, sooogood!, dongurizu, PEAVIS, VivaOla, YOSA&TARR, YonYon, and more

The Hall #Space

When: November 7, 2021 / Venue Opens at 15:30, Show Starts at 16:30

Location: Hulic Hall Tokyo 11F (2-5-1 Yurakucho Center Building, Yurakucho, Chiyoda-ku, Tokyo)

Performers: Sohei Oyamada, GLIM SPANKY (Acoustic ver.), Koji Shimotsu, and more

Tickets: 

Lawson Ticket: https://l-tike.com/omnibus/ (L Code: 74447)

Ticket Pia: https://w.pia.jp/t/omnibus/ (P Code: 203-026)

Official Site: https://omnibus-tokyo.com/

Ayumu Imazu Releases 'Stranger,' Ending Theme for Scarlet Nexus Anime Series

Former member of EXILE GENERATIONS Ayumu Imazu made his solo debut in February 2020 to positive reviews. At only 21 years old, he's a representative of Generation Z and has made a splash in the global music scene. On September 30, his new single Stranger hit streaming services! The track was chosen as the ending theme song for the second season of the popular anime series Scarlet Nexus. 

Scarlet Nexus began airing on a number of Japanese stations in July, and the song Stranger took over as ending theme in the fourteenth episode. This is the first time the singer is featured in an anime series, so we can only imagine his excitement!

After the airing of Episode 14, the clean version of the ending was also uploaded to YouTube.

TVアニメ「SCARLET NEXUS」ノンテロップエンディングムービー

The song is now streaming, so be sure to check it out! In addition, a music campaign is ongoing on Apple Music, Spotify, and LINE MUSIC–listeners tweeting out their thoughts on the song using the appropriate hashtag will be entered to win signed Ayumu Imazu goods, as well as original Scarlet Nexus merch! The event is happening through October 13. Check the website for more details!

Information

Stranger

Released September 30, 2021

Streaming Link: https://ayumuimazu.lnk.to/stranger

Official Site: https://ayumuimazu.com

Scarlet Nexus

Tokyo MX – Starting July 1, airing Thursdays at 22:30

BS11 – Starting July 1, airing Thursdays at 22:30

Sun Television – Starting July 1, airing Thursdays at 24:00

RSK Sanyo Broadcasting – Starting October 4, airing Mondays at 25:52

SBS Shizuoka Broadcasting – Starting October 5, airing Tuesdays at 26:10

Gifu Broadcasting – Starting October 6, airing Wednesdays at 24:30

TV Aichi – Starting October 10, airing Sundays at 25:05

Official Site: http://snx-anime.net/

Seaside Park Nagoya in Kinjofuto Event Offering Exciting Activities This Fall

Seaside Park Nagoya in Kinjofuto is coming to Makers Pier in Nagoya City on October 16 and 17, as well as October 30 and 31. The event will feature 30 different activities for both parents and children to enjoy, along with workshops where kids can learn new things, such as cardboard crafts and lunch totes. 

For those more adventurous types, bouldering and slacklining will invite guests to stretch and refresh their bodies while enjoying the sea air. Even beginners can safely enjoy some of these more strenuous activities, as instructors will be on site. Plenty of unique experiences will keep little ones busy discovering and exploring. 

 




When the sun goes down, the Night Cinema will begin, and guests can enjoy a movie beneath the stars. How would you like to come and relax by the seaside? 

Information

Seaside Park Nagoya in Kinjofuto

Dates: 

October 16, 17 from 10:00-20:00

October 30, 31 from 10:00-20:00

*After 5:00, all activities except movie screenings will be closed. 

Address: Inside Maker's Pier 

Official Site: https://seasidepark.info/

Dance vocal group w-inds has released the cover art for their upcoming 14th original album, titled 20XX "We are." The album will be released on November 24, 2021. 

The photo features the two performers in front of a building that looks distinctly not Japanese. After 20 years in the business, it captures the refined elegance and dignity of w-inds and makes us more excited to hear what this album will bring to the table. 

This will be the first album released by the group in three years and the first original album for the group as a duo, after Ryuichi Ogata's departure in June 2020. 20XX "We are" will include 10 songs, including Beautiful Now, with all tracks being produced by Keita Tachibana. 

 

On September 24, a new music video appeared on the official w-inds YouTube channel. 






Pony Canyon's special site has also opened preorders for the Special Box edition of 20XX "We are," which includes an 80-page photo book and an instrumental version of the album. These are made-to-order, and preorders will be open until October 8, 2021.