Artistic collaborative menu items created by Gion Tsujiri which is famous for maccha (green tea) and "KYO CAFÉ COMME ÇA" of Kyoto were released.
The collaborative "CAFÉ COMME ÇA" x "Gion Tsujiri" items were released on the 2nd of October.
 "CAFÉ COMME ÇA" is a popular store which offers artistic cakes and parfaits using seasonal fresh fruit under the theme of "creating artistic Japanese foods."
CAFÉ COMME ÇA concluded a treaty named "Bunkaryoku Kojo Hokatsu Renkei Kyotei" (Comprehensive Collaboration Agreement to Better the Cultures of Kyoto" with Kyoto City and has been holding "Kyoto Syokubunka Kensyu (Instruction Course on Kyoto's Food Culture" where the participants can get a deep understanding of the culture and history of Kyoto and the "spirit" of Japanese craftmanship from "towns," "people" and "food." In May 2017, they released collaborative products with "Gion Tsujiri" which was the venue of "Kyoto Shokubunka Kensyu." This year's collaborative event will be the 3rd event of its kind.
The limited items which will be sold at the "KYO CAFÉ COMME ÇA" Gion store are special cakes (maccha moose produced by Ujicha / Giontsujiri and black beans with leaf gold are put on top of the popular cake "Fruit")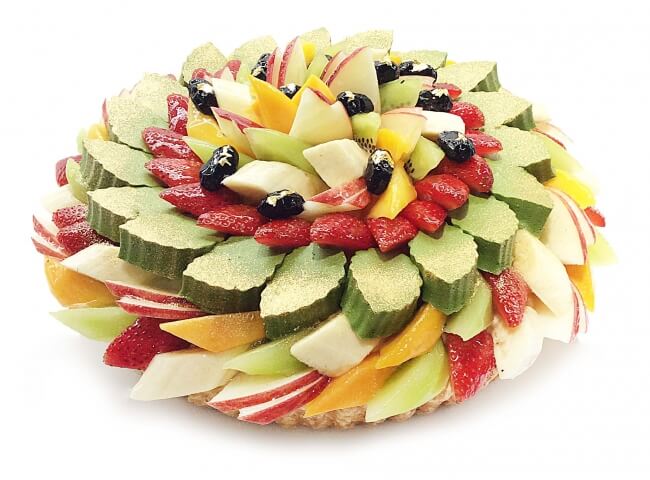 Omaccha Rennyu Moose no Fruit
Base: Mascarpone
900 yen (972 yen / tax included)
Colorful fruit are decorated on top of the base made of thick mascarpone with moose (mixture of Ujicha "Gion Tsujiri's" maccha and condensed milk) and black bean with leaf gold. You can enjoy the wonderful combination of the fruit and maccha.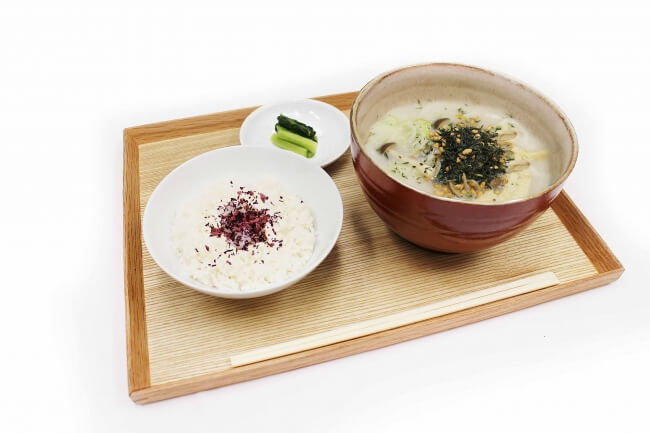 Genmaicha to Kinoko no Goma Tonyu Udon
810 yen (875 yen / tax included)
Set [comes with rice and soup] 1,000 yen (1,080 yen / tax included)
You can enjoy the soft flavor of sesame soy milk and mushroom. The smell of Ujicha "Gion Tsujiri's" Genmaicha will stimulate your appetite. It is recommended that you mix your sweets so that the tea leaves will open.
Let's enjoy artistic desserts which are suitable for the beautiful autumn season in Kyoto.
■Informtion
KYO CAFÉ COMME ÇA
Address: 2F of Gion Kurochiku Building, 275, Gioncho, Kitagawa, Higashiyamaku, Kyotoshi, Kyoto
Business hours: 10:00 to 19:00 (Sat / 21:00)
TEL:075-533-9360