10,000 fireworks will fill the sky above Rainbow Bridge! "Odaiba Kaijo Geijutsu Hanabi Matsuri 2017" will be held!
"Odaiba Kaijo Geijutsu Hanabi Matsuri 2017" ~Aki no Halloween Beach Festival~ will be held on the 21st of October (Sat.).
This is a hanabi (fireworks) event using the latest technology in the hanabi industry called "Music Hanabi," a technology of mixing music and hanabi together. The program will be held at Odaiba which is known as one of the most gorgeous spots in Tokyo.
A secret area called, "SP Twilight Lounge" where only one group (up to 12 persons) can use will be opened.
A VIP area where only one group (up to 12 persons) can use will be opened. It is a private lounge where hanbi can be enjoyed at close proximity.
Collaborating with the magazine "Popteen." The guest models of the second collaborative event were announced.
"Halloween Walking" which is held under the theme of "Let's enjoy a hanabi program and a mascaraed party at the same time!" will collaborate with the magazine "Popteen" and hold an event where participators can walk with the guest models in Kaihin Park. Shuichiro Naito and Meruru who are very popular among junior high school students will participate in the event. They will cheer on the event along with seven other models such as Mikupi and Nachos.
<Models who will participate in the event>
Syuichiro Naito
Meruru (Meru Nukumi)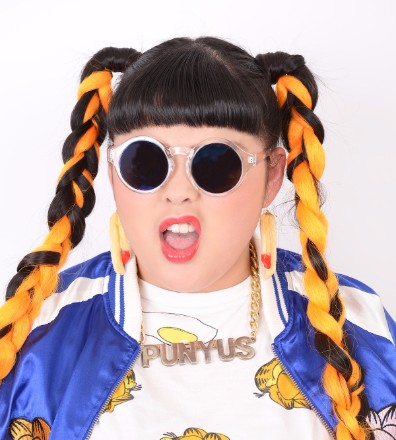 Mikupi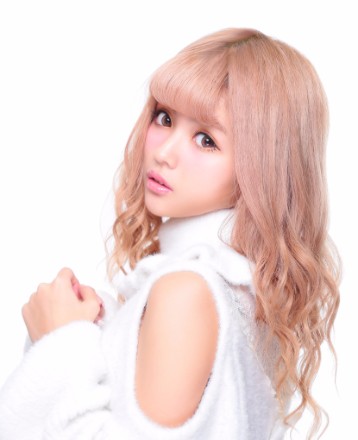 Nachos (Natsue Tokumoto)
Reipoyo (Reina Tsuchiya)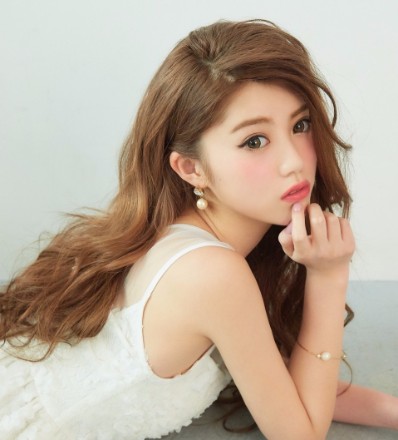 Chanena (Ena Nakano)
Taikororin (Taito Nasu)
Street performers will also liven up the venue!
Various kinds of performances will be performed to celebrate Halloween. Street performers will welcome the guests at the entrance of the venue. They will participate in the parade along with the models of Popteen to liven up the atmosphere.
Information RE: the food area was released. Here, you can enjoy all kinds of enjoy Halloween food.
A food area will be prepared so that the visitors can enjoy the event throughout the day. Nine restaurants including a Mexican restaurant, an Italian restaurant, a Tai restaurant and Nikkunroll which is known as the soul food of Shimokitazawa can be enjoyed.
Each restaurant will offer limited Halloween-related menu items including pumpkin cream, and menu items using pumpkin and oden (Japanese winter dish).
【Halloween limited menus】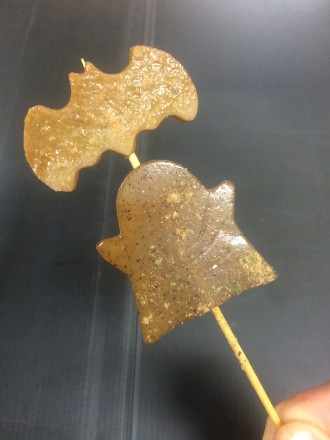 Obake Kuro Hanpen (black fish sausage) to Obake Konnyaku (konjac food) no Shizoka Oden Fujiyama Shokudo)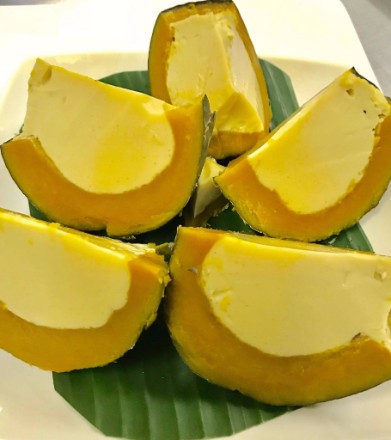 Pumpkin Pudding (Plaoon)
Nasu ( egg plant) no Ippongushi / Nasu Gyuniku (beef) / Nasu Gyuniku / Nasugushi (Koenji Avocado Shokudo)
Pumpkin Honey Halloween Special (Pizza Bakka)
This autumn, let's enjoy this all-round event of music and hanabi in a wonderful location.
◼Information
Odaiba Kaijo Geijutsu Hanabi Matsuri ~Aki no Halloween Beach Festival~
Date: 2017,10,21 (Sat.)
Time: Open 15:00 / Hanabi starting time 18:30
※Events including parade will be held as soon as the venue opens.
Venue: Odaiba Kaihin Park
URL:http://w.pia.jp/t/odaiba-hanabi2017/
【Ticket available shop/contact】
Ticket selling date: now on sale
Shop where tickets can be purchased: Ticket Pia
Contact: info-odaiba-hanabi@pia.co.jp
【Precautions】
・Basically, you have to use a vinyl seat which will be handed out at the entrance of the venue when using the Seaside Area and Rainbow View Area but there are some seats available.
・Child below 3 years old – free ※However, a seat will not be handed out (you have to buy a ticket for children if you need a seat). A child older than 4 years old must pay the entrance fee.
・Changing clothes inside the venue is not allowed.
・The event will be canceled depending on weather conditions (an announcement will be made in the official website when the event will be canceled). The event will be held on the 22nd if the event is cancelled.
・For those of you who are planning to use a camera using a tripod stand, make sure to stand at the rear position of each block (Seaside Area and Rainbow Area). The staff might warn you if you are blocking the view of other visitors.
・Persons who are older than 20 years old can purchase the ticket to the Koihana Area. We may ask you to show identification so please do not forget to bring your ID.
RELATED ENTRIES
Love Live! Nijigasaki High School Idol Club x Oedo Onsen Monogatari Event Announced

The Tokyo-based bathhouse Oedo Onsen Monogatari is set to collaborate with the anime series Love Live! Nijigasaki High School Idol Club with a special event titled 'Tokimeki Onsen Monogatari' from July 30 to September 5. This will mark the site's final collaboration with an anime series as the bathhouse is closing on September 5.


For the collaboration, panels and decorations featuring original artwork of the Nijigaku members is featured around the bathhouse. There's also a special photospot featuring a backdrop of a scene taken the anime's second episode.

A lottery draw will take place where you can pay ¥550 for a chance to win a cushion, illustrated print, or bromide. There are also 10 collab drinks as well as three pasta dishes to pick from. Fans can also get their hands on exclusive merch such as keyrings, tees, tapestries, and more.

MIDTOWN ART PALETTE Brings Dreamy Digital Artwork to Tokyo Midtown For Summer

Tokyo Midtown's annual MIDTOWN ART PALETTE has returned again for the summer, opening on July 16 and running until September 5. This year, the event delivers a Digital Art Garden with gorgeous dream-like digital artwork.

Digital Art Garden

Last year's event

Experience a distinctively Japanese way to stay cool and refreshed on a wooden veranda with light and mist dancing through the outdoor space inspired by traditional Japanese rock gardens. Find yourself bewitched by an enchanting summer evening as the digital art transforms throughout the day.

This year's event is being held with all proper social distancing measures in place.

Take digital art home with you with AR fireworks

Locate five QR codes dotted around Tokyo Midtown which when accessed via your smartphone will award you with artistic AR fireworks, allowing you to enjoy fireworks with you wherever you point the camera on your screen, including at home.

Hello Kitty Summer Event Themed On the Undersea Palace Princess Oto-hime Kicks Off in Hyogo

The Hello Kitty media art facility and restaurant HELLO KITTY SMILE on Awaji Island kicked off a summer event on July 1. Titled "HELLO KITTY SMILE Oto-hime Ryugu-jo Beach Summer Festival," the event is set to run until the end of August.

Digital fireworks set the summer vibe

Catch your own Sanrio figure

Decorate your own Sanrio character ceramic

Children's meal at the Party Terrace


Hello Kitty afternoon tea at the Party Balcony

Spicy tortilla at the Garden Terrace

The event is themed on Oto-hime, the princess of the underwater palace Ryugu-jo which features in the Japanese folktake of Urashima Taro. It focuses on Hello Kitty and is a celebration of Bon odori, a type of dance that takes place during the Japanese summertime Bon Festival. Hello Kitty performs the dance on stage, and the audience can join in with handclapping, dancing, and waving the free fan they receive upon entering the venue. Visitors can also buy a ticket to meet Hello Kitty, and those who do receive a free plush toy along with a photo with the Sanrio queen herself.

At the event, visitors can enjoy Sanrio versions of all the fun things Japanese summer festivals, or natsumarui, have to offer like catching a Sanrio figure instead of a goldfish, painting ceramics, making vinyl prints, squirting water pistols, jumping on a giant trampoline, and so much more.

Other things to look out for include special screenings at the HELLO KITTY SMILE theatre and the firework projection mapping show. The event also has four different restaurants which are serving limited-time, seasonal summer treats: the Party Terrace, Party Balcony, Restaurant Tamatebako, and Garden Terrace.

Ⓒ2021 SANRIO CO., LTD. APPROVAL NO. L627610

Information

HELLO KITTY SMILE Oto-hime Ryugu-jo Beach Summer Festival

Japanese Event Title: HELLO KITTY SMILE 乙姫竜宮城 海辺の夏祭り

Running: July 1, 2021 – August 31, 2021
Opening Hours:10:00-19:00 (Last Entries 18:00)
*Brunch served exclusively on weekends and public holidays at the Party Terrace at 9:00-10:00 (last orders 10:30)

Closed: Tuesdays

Address: 985-1 Nojimahikinoura, Awaji, Hyogo 656-1721, Japan

Official Website: https://awaji-resort.com/hellokittysmile/

teamLab Borderless Tokyo Celebrates 3rd Anniversary With Two New Installations

June 21 will mark three years since MORI Building DIGITAL ART MUSEUM: EPSON teamLab Borderless first opened. Located in Odaiba, Tokyo, the digital art museum is commemorating its anniversary with two new installations: Sketch Aquarium: Connected World and Sharing Rock Mass, Transcending Space. Experience digital art, which blurs the lines between reality and fantasy, change in real time as people come into contact with it.

MORI Building DIGITAL ART MUSEUM: EPSON teamLab

Sketch Aquarium: Connected World

teamLab describes this exhibit:

The fish drawn by everyone swim around in this aquarium.

Color in a fish on the paper provided. See the picture you have drawn come to life in the massive aquarium in front of you, swimming together with the fish drawn by other people. If you touch the swimming fish, they will swim away. If you touch the food bags, you can also feed the fish.

The tuna you draw will transcend the boundaries of the artwork and swim out into the Sketch Aquariums and Sketch Oceans of exhibitions around the world. And the tuna drawn in other parts of the world may appear and swim in the Sketch Aquarium right in front of you.

Sharing Rock Mass, Transcending Space

teamLab describes this exhibit:

A rock mass floats in the world of the teamLab Borderless museum in Shanghai. The rock mass floats through the hallway of teamLab Borderless Shanghai and sinks into the wall. The rock mass transcends the physical space of the museum itself, the part that sinks into the wall appears in the world of the teamLab Borderless museum in Tokyo.

When people touch the part of the rock mass emerging in Tokyo, it shines with blue light. This light flows to the rock mass sunken into the wall in Shanghai. When people touch the part of the rock mass sunken into the wall in Shanghai, it shines with a red light which flows to the rock mass here in Tokyo. When red light flows into the rock mass, it indicates that someone in Shanghai is touching the rock mass.

teamLab is represented by Pace Gallery, Martin Browne Contemporary and Ikkan Art International.

Information

MORI Building DIGITAL ART MUSEUM: EPSON teamLab Borderless

Address: Odaiba Palette Town, 1-3-8 AOmi, Koto-ku, Tokyo

teamLab Borderless Official Website: https://borderless.teamlab.art/
teamLab Official Website: https://www.teamlab.art/

*teamLab Borderless introduced a booking system on June 1, 2021 to restrict admissions in an effort to combat COVID-19

Rilakkuma & Sumikko Gurashi Festival Announced For Fall in Sapporo

Rilakkuma and Sumikko Gurashi are set to collaborate at a special festival centred entirely around the characters which will run at Sapporo Factory from September 17 to November 28.

Rilakkuma, Sumikko Gurashi, and you are invited to the festival which will be split into two areas: the Rilakkuma Pavilion and Sumikko Gurashi Pavilion where the characters will be present to greet guests. The event is taking on a magical theme which imagines the spirits of San-X, the company who created Rilakkuma and Sumikko Gurashi, casting a mysterious magic on the festival to bring happiness to all.

There's plenty for fans of the characters to enjoy including fun photo spots, exclusive merchandise, and much more.

If you're in Sapporo this autumn, don't miss the Rilakkuma & Sumikko Gurashi Festival.

Information

Rilakkuma & Sumikko Gurashi Festival

Running: September 17, 2021 – November 38, 2021

Venue: Sapporo Factory 3 (Floor 3F)

Address: 4 Chome-1-2 Kita 2 Johigashi, Chuo Ward, Sapporo, Hokkaido 060-0032, Japan

Opening Hours: [Weekdays] 13:00-17:00 (From 10:00 on September 17) / [Weekends] 10:00-17:00 (Last Entries 16:30)

Closed: Thursdays (Except September 23, 2021)

TEL: 011-272-9302 (10:00-17:00 except weekends and holidays)

Official Website: https://ntv.co.jp/rilakkuma-and-sumikko-fest/

Sakura Miku Blossoms On Merchandise at Hirosaki Sakura Matsuri 2021 in Aomori

Japanese anime, game, and hobby merch site CharaAni released a new collection of Sakura Miku merchandise on Monday in collaboration with the Hirosaki Sakura Matsuri 2021 festival.

Hirosaki Sakura Matsuri 2021 x Sakura Miku Line-Up

Folders | ¥450 Each (Tax Included)

Tapestries | ¥3,500 Each (Tax Included)

Acrylic Stands | ¥1,500 Each (Tax Included)

Holographic Pins | ¥550 Each (Tax Included) *Blind box, designs are random

Reversible Blankets | ¥5,500 Each (Tax Included)

Scarf Towel (Art by iXima) | ¥2,000 (Tax Included)

Happi (Art by iXima) | ¥6,000 (Tax Included)

Hand Towel (Art by Mamo) | ¥1,000 (Tax Included)

Motel Key Ring (Art by iXima) | ¥1,500 (Tax Included)

Teacups | ¥1,700 Each (Tax Included)

Flat Pouch (Art by iXima & Mamo) | ¥2,500 (Tax Included)

Drum Bag (Art by iXima) | ¥6,500 (Tax Included)

Full Graphic T-Shirt (Art by Morichika) | ¥5,500 (Tax Included)

Full Graphic Zipper Hoodie (Art by Hechima) | ¥9,900 (Tax Included)

Fashion Mask (Art by iXima) | ¥2,200 (Tax Included)

Desk Mat (Art by iXima) | ¥3,300 (Tax Included)

Shitakawa Rayaki Dove Whistle | ¥2,200 (Tax Included)

Music Box: "Haru o Matsu Hito" – PolyphonicBranch feat. Hatsune Miku

The Sakura Miku x Hirosaki Sakura Matsuri 2021 collection invites on board four artists: iXima, Mamo, Hechima, and Morichika who have created original artwork for the line-up. The items can be bought both at the festival and online.

The collection also includes Sakura Miku-inspired dove whistles made by Shitakawa Rayaki Tsuchi Ningyo, a clay doll company that has been around for over 200 years. The company began in the latter half of the Edo Period when Takaya Kanegura, who had learned how to make ceramics in the town of Chikuzen in Fukuoka, was employed by the Hirosaki Domain to build a furnace.

Miku fans can also get their hands on a music box which features an original song created for the festival called Haru o Matsu Hito ("Person Waiting For Spring"). It features artwork by iXima.

Art by iXima / Mamo / へちま / もりちか © Crypton Future Media, INC. www.piapro.net

Earth Day Tokyo 2021 to Promote Sustainability, Eco-Friendliness, and an Organic Lifestyle at Yoyogi Park

This year's Earth Day Tokyo will take place at Yoyogi Park from April 17-18 where messages of eco-friendliness, organic products, sustainability, ethics, and inclusiveness will be at the core of various events held as part of the festival.

This year marks Earth Day Tokyo's 20th run as part of the global Earth Day initiative and brings together environmental NPOs, charities, and locals. Due to COVID-19, in-person events will only take place on April 17 and 18 but the festival will run online from April 17 to 25.

Earth Day Tokyo 2021 Concert

Concerts will take place across the two-day Yoyogi Park festival. Many musicians and guests have committed themselves to the future of the planet at the Earth Day Tokyo's concerts, with past line-ups including Japan's King of Rock Kiyoshiro Imawano, UA, BONNIE PINK, and more.

This year will see performances from Itou Seikou ITP, Kenichi Nagira, yae, scoobie do, Taiji Sato, Nozomi Nobody, hachi_Aigoz, tico moon, Rokuta Yanagiya, and Ichido Ryutei.

Market area

Every single product at the market booths has a story, and visitors will be able to hear about them from the makers in-person as they shop. And the items sold at the market will be different each day, stocking something to add a little environmental consideration into our lives.

C. W. Nicol's "Nicol's Forest Kitchen" sausages help plant forests

The late Welsh-born Japanese writer, actor, and singer-songwriter C. W. Nicol was the Executive Committee Chairman for Earth Day Tokyo from 2000 until his passing last year. He also launched Nicol's Forest Kitchen in 2011 which has been a regular at Earth Day Tokyo to help protect Japan's forests. The food stall will make an appearance this year too.

C. W. Nicol began to wonder how he could help raise people's interest in forests as well as help revitalise forests that had been destroyed. Nicol's Forest Kitchen project was his answer: to spread awareness through food, and in doing so, the project could help build up forests.

Visitors separate garbage themselves with the help of volunteers

At the Eco Station, volunteer staff will help direct visitors in separating garbage properly, raising awareness on the proper procedures which they can take away home with them.

Information

Earth Day Tokyo 2021 @ Yoyogi Park

Running: April 17, 2021 – April 18, 2021

Time: 10:00-17:30

Where: Yoyogi Park

Entry: Free

Earth Day Tokyo Official Website: https://www.earthday-tokyo.org

Little Glee Monster and Other Japanese Artists Announced For Tokyu Musix Challenge

Tokyu Musix Challenge is set to take place at Bunkamura Orchard Hall this year on March 7 at 18:00.

2020 saw the cancellation of music events across the world, with Japan being no exception. Shibuya, Tokyo's hub of countless live music venues and halls, was particularly affected by the effects of the pandemic. But the energy and power that music artists hold is one they can offer to brighten up peoples' time during today's times. That's where Tokyu Musix Challenge comes in, a new kind of music festival that will bring together a multitude of genres, and where better for it to be held than the cultural melting pot that is Shibuya.

This year will be the first run of the festival, where a collaboration between classical music and contemporary pop music will clash at Bunkamura Orchard Hall. The Tokyo Philharmonic Orchestra, which is recognised as Japan's oldest symphony orchestra, will play alongside acts such as Little Glee Monster, Ai Higuchi, Win Morisaki, Meimi Tamura, Kayoko Yoshizawa, ROTH BART BARON, and more. And the line-up is set to grow as more performers will be announced in the lead up to the event.

Comments from the Artists

Little Glee Monster

"We are really looking forward to feeling the fresh breeze of our music colliding with the grand scale of an orchestra. We'll be sure to play our part so that we don't lose to the overwhelming performance of everyone in the Tokyo Philharmonic Orchestra, but also so that our music complements theirs. We hope that everyone can have a good time and feel good from the strength that music has."

Ai Higuchi

"In 2020, we may have all lived kind of complicit with so many options in front of us leading down different paths. A certain friend might have gone to a drinking party, another might not have seen their lover for a long time. What choices do we make? We become darker depending on our choices. In Shibuya, a city that continues to change, I will sing my unchanged songs."

Win Morisaki

"Over this past year, the respect I have for the position I'm in where I can express myself has really sunk in. I'm so happy I've been able to get involved with this challenge. And getting to sing with an orchestra, it's magnificent. I'm so excited about what's to come."

Meimi Tamura

"I can't contain my excitement at a genre collaboration between classic, which is the foundation of music, and pop which is strongly tied to Shibuya. I think I'm going to start feeling tense at getting to perform alongside everyone in the Tokyo Philharmonic Orchestra and singers of all different kinds of music. We don't have a lot of freedom today during the pandemic, but I will work my hardest so that I can deliver love through music from the city of Shibuya."

Kayoko Yoshizawa

"My chest roars and having the opportunity to perform along side Japan's oldest and longest-running Tokyo Philharmonic Orchestra at the legendary Orchard Hall. It's my first time experiencing singing with an orchestra, so I'm looking forward to seeing how the songs will be structured, and how my voice will sound, when we do it."

Hoshino Resorts BANTA CAFE Announces Art Festival by the Beachside

The incredible Hoshino Resorts BANTA CAFE, a beachside cafe which offers guests a breathtaking ocean view along the Okinawan coast, has announced the upcoming Beachside Art Festival which will take place from April 10 to May 9. The festival will bring together artwork from a range of artists born and raised in Okinawa and leading the island's youth culture. There will be a range of events from live painting to workshops, exhibits, and more.

The participating artists have all taken part in personal art exhibits, art events, showcased their work at concerts, and more both inside and outside Japan, but due to COVID-19, many events have of course been cancelled. Beachside Art Festival will serve as a way to display their wonderful works while supporting them at the same time.

The Artist Line-Up

DENPA

nami

HAYATO MACHIDA

Chibana Yukinaga

MACHIDA visiting BANTA CAFE to check the feel of the ocean and their artwork

Vibrant artwork with the ocean as the backdrop

Visitors will be greeted by artwork dotted across various locations around BANTA CAFE. If they follow the top of the cliff down to the beach they will find sofas to sit on which have also been decorated with the artists' artwork. Then there's the Goro Goro Lounge with its enormous window that stretches an entire wall and offers a panoramic view of the sea. Here, visitors can look out at the artwork which will look like it's floating above the horizon. All drinks ordered also come with a free sticker featuring artwork by the four participating artists.

Experience art-in-the-making with live painting

DENPA and MACHIDA will host their own live painting sessions where they will take inspiration from the surrounding environment.


HAYATO MACHIDA @ April 10, 2021 / April 11, 2021

DENPA @ April 18, 2021

Times: 11:00-13:00 / 14:00-17:00

Where: In front of BANTA CAFE on the beach

Price: Free

Have a go at traditional Okinawan bingata dyeing

Visitors can have a go at making their very own coasters from nine different colours using a traditional Okinawan stencilled dyeing technique known as bingata.


Running: April 24, 2021 / May 1, 2021 / May 2, 2021 / May 5, 2021

Times: 10:00 / 12:00 / 14:00 / 16:00 (Each slot lasts approx. one hour)

Capacity: 4

Where: Iwaba Terrace

Price: ¥2,000 (Tax Included)

Note: Online booking required

Take home a souvenir at the beachside museum shop

A museum shop will be open for the event on weekends and holidays where you can pick up art prints, stickers, postcards, and other mementos.


Opening Days: Weekends & Public Holidays

Opening Hours: 10:00-18:00

Where: Beachside Terrace

Information

Hoshino Resorts BANTA CAFE – Beachside Art Festival

Running: April 10, 2021 – May 9, 2021

Where: Hoshino Resorts BANTA CAFE, Okinawa

Official Website: https://banta-cafe.com/en/

elrow Launches Worldwide Up & Coming Talent DJ Contest

International club event organiser elrow opened global applications for its "Up & Coming Talent" DJ contest on Thursday which is set to run until March 14. Anyone around the world who is aged 18+ can submit their applications via elrow's official website.

Up&Coming Talent | elrow


Application Period: March 18, 2021 – April 14, 2021

Conditions: Aged 18+

Apply Here: https://www.elrowupncoming.com/

The contest's mission is to find and co-create up and coming talent and help them build their careers so that they can find independent success in the music industry. They are looking to "discover and promote the new headliners of tomorrow."

Several panels of judges will take part in selecting applicants. elrow is looking for two artists from around the world who have both DJ and production knowledge. Successful applicants will be added to elrow's roster of artists for a minimum for one year. It's a must for bedroom artists and dance music-lovers looking to make it in the industry.

Goldfish Festival to Take Place This Summer at Hoshino Resorts Aomoriya

If you're looking to experience Aomori's culture, then Hoshino Resorts Aomoriya is the hotel to stay at. Every year throughout the year the accommodation hosts many festivals. This summer, guests can look forward to the Goldfish Festival which will run from June 1 to August 31. Inspired by local tradition, the hotel will be decorated with paper goldfish floats—including one towering 3-meters tall—known as kingyo nebuta or kingyo neputa in Japanese. Shaved ice will also be served to help guests cool off.

Kingyo Nebuta goldfish floats, a summer tradition of Aomori

Aomori is synonymous with its myriad of goldfish festivals. The must-have decoration at these festivals are their goldfish floats which are lit up in the evenings. Their origin lies in the tsugaru-nishiki, a species of goldfish found only in Aomori's city of Tsugaru. People revered them back in the day and so created the floats to showcase that. They are a symbol of summertime Aomori and adored by locals and tourists alike.

Kingyo Sukui Yatai: Challenge yourself to Japanese festival goldfish scooping

A new stall arrives at Hoshino Resorts' Goldfish Festival this year: the classic Japanese goldfish scooping experience, a common sight at summer festivals. The goldfish you catch can be 'rented' and taken to your hotel room. Guests have to meet certain requirements if they want to be able to take the fish home with them. The staff look after the fish every day so guests can rest assured they are treated well. Goldfish scooping will be held with social distancing measures in place, with only one group allowed in the stall per turn.

4 Exciting Things to Look Forward to

Surrounded by over 450 ningyo neputa goldfish floats

Goldfish ice cream made in the form of traditional Japanese amezaiku candy art

Time: 19:00-22:00

Where: Yottemare Sake Bar

Price: ¥900 (Before Tax)

Take your scooped fish to your hotel room

Time: 16:00-21:00

Where: Jawamegu Plaza

Price: ¥500 (Before Tax)

Includes: 2-3 fish, fishbowl, air pump

Over 30 summer yukata to pick from with goldfish designs

Time: 15:00-20:00

Where: Jawamegu Plaza

Price: Adults ¥500 / Kids ¥300 (Before Tax)

Information

Shigakko Kingyo Matsuri Festival

Running: June 1, 2021 – August 31, 2021

Where: Hoshino Resorts Aomoriya

Conditions: Must be a guest staying at the hotel

Entry: Free

Event Details: https://hoshinoresorts.com/ja/hotels/aomoriya/

Iconic Japanese Mascot Kumamon Takes Annual Festival Online to Thank Fans

Kumamon is a Japanese mascot many are sure to have seen. It was created in 2010 as a way to promote Kumamoto Prefecture in Kyushu, Japan.

Each year, Kumamon brings fans together at an event called "Kumamon Fan Gratitude Festival in TOKYO." This year, for the safety of fans, it will be held digitally—from Tokyo rather than in Tokyo—with an online stream via Kumamon's official YouTube channel Kumamon TV on February 12 at 20:00 (JST). Kumamon is currently in the last stages of preparing what is sure to be an equally fun event for fans.

You can follow Kumamon on social media at the links below. Be sure to tune in for the stream this Friday.