10,000 fireworks will fill the sky above Rainbow Bridge! "Odaiba Kaijo Geijutsu Hanabi Matsuri 2017" will be held!
"Odaiba Kaijo Geijutsu Hanabi Matsuri 2017" ~Aki no Halloween Beach Festival~ will be held on the 21st of October (Sat.).
This is a hanabi (fireworks) event using the latest technology in the hanabi industry called "Music Hanabi," a technology of mixing music and hanabi together. The program will be held at Odaiba which is known as one of the most gorgeous spots in Tokyo.
A secret area called, "SP Twilight Lounge" where only one group (up to 12 persons) can use will be opened.
A VIP area where only one group (up to 12 persons) can use will be opened. It is a private lounge where hanbi can be enjoyed at close proximity.
Collaborating with the magazine "Popteen." The guest models of the second collaborative event were announced.
"Halloween Walking" which is held under the theme of "Let's enjoy a hanabi program and a mascaraed party at the same time!" will collaborate with the magazine "Popteen" and hold an event where participators can walk with the guest models in Kaihin Park. Shuichiro Naito and Meruru who are very popular among junior high school students will participate in the event. They will cheer on the event along with seven other models such as Mikupi and Nachos.
<Models who will participate in the event>
Syuichiro Naito
Meruru (Meru Nukumi)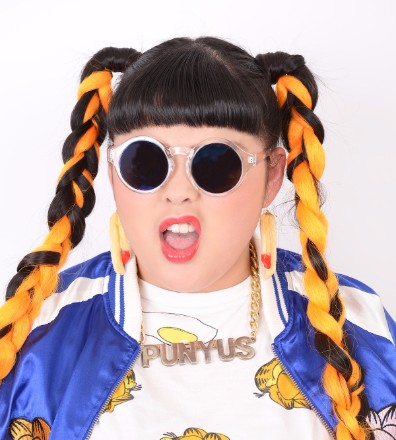 Mikupi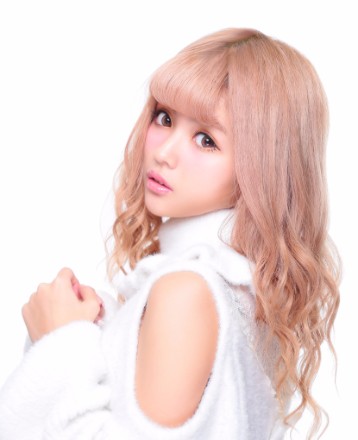 Nachos (Natsue Tokumoto)
Reipoyo (Reina Tsuchiya)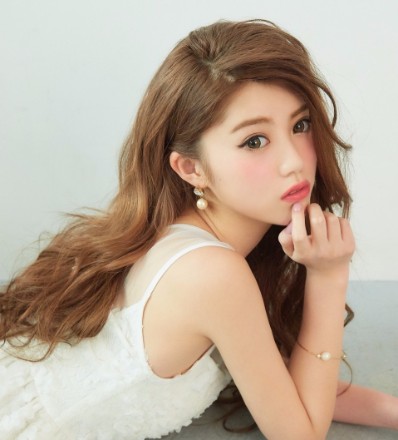 Chanena (Ena Nakano)
Taikororin (Taito Nasu)
Street performers will also liven up the venue!
Various kinds of performances will be performed to celebrate Halloween. Street performers will welcome the guests at the entrance of the venue. They will participate in the parade along with the models of Popteen to liven up the atmosphere.
Information RE: the food area was released. Here, you can enjoy all kinds of enjoy Halloween food.
A food area will be prepared so that the visitors can enjoy the event throughout the day. Nine restaurants including a Mexican restaurant, an Italian restaurant, a Tai restaurant and Nikkunroll which is known as the soul food of Shimokitazawa can be enjoyed.
Each restaurant will offer limited Halloween-related menu items including pumpkin cream, and menu items using pumpkin and oden (Japanese winter dish).
【Halloween limited menus】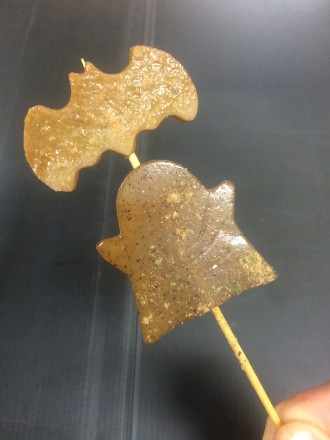 Obake Kuro Hanpen (black fish sausage) to Obake Konnyaku (konjac food) no Shizoka Oden Fujiyama Shokudo)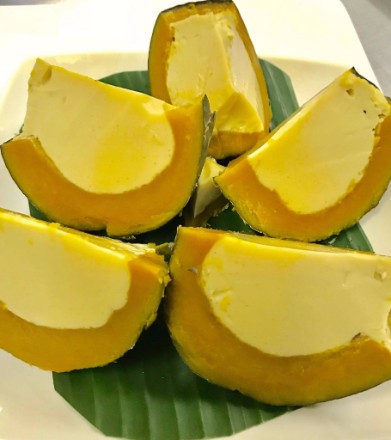 Pumpkin Pudding (Plaoon)
Nasu ( egg plant) no Ippongushi / Nasu Gyuniku (beef) / Nasu Gyuniku / Nasugushi (Koenji Avocado Shokudo)
Pumpkin Honey Halloween Special (Pizza Bakka)
This autumn, let's enjoy this all-round event of music and hanabi in a wonderful location.
◼Information
Odaiba Kaijo Geijutsu Hanabi Matsuri ~Aki no Halloween Beach Festival~
Date: 2017,10,21 (Sat.)
Time: Open 15:00 / Hanabi starting time 18:30
※Events including parade will be held as soon as the venue opens.
Venue: Odaiba Kaihin Park
URL:http://w.pia.jp/t/odaiba-hanabi2017/
【Ticket available shop/contact】
Ticket selling date: now on sale
Shop where tickets can be purchased: Ticket Pia
Contact: info-odaiba-hanabi@pia.co.jp
【Precautions】
・Basically, you have to use a vinyl seat which will be handed out at the entrance of the venue when using the Seaside Area and Rainbow View Area but there are some seats available.
・Child below 3 years old – free ※However, a seat will not be handed out (you have to buy a ticket for children if you need a seat). A child older than 4 years old must pay the entrance fee.
・Changing clothes inside the venue is not allowed.
・The event will be canceled depending on weather conditions (an announcement will be made in the official website when the event will be canceled). The event will be held on the 22nd if the event is cancelled.
・For those of you who are planning to use a camera using a tripod stand, make sure to stand at the rear position of each block (Seaside Area and Rainbow Area). The staff might warn you if you are blocking the view of other visitors.
・Persons who are older than 20 years old can purchase the ticket to the Koihana Area. We may ask you to show identification so please do not forget to bring your ID.
RELATED ENTRIES
Pokémon Virtual Fest Virtual Theme Park to Open in Japan

The Pokémon Company has announced the opening of a virtual theme park―Pokémon Virtual Fest―in Japan which will open from August 12 to 31 this year.

Pokémon Virtual Fest will be accessible via the 'cluster' app on mobile or PC. Pokémon Trainers can look forward to jumping into a fully-realised Pokémon world with themed attractions, events, and much more. Let's take a look at just some of the content players can look forward to experiencing.

Entrance

The first place that users will come to when entering Pokémon Virtual Fest is the Entrance. Just like a real theme park, Pokémon Virtual Fest has its own proper entrance too, beckoning players to the fun that is to be had. This first virtual area will feature holograms of Pikachu, Polygon, and other Pokémon. At the centre of the entrance is a board which displays the results of players' who have completed missions in the park.

Avatars

Choose your own avatar from Grookey, Scorbunny, or Sobble. More avatars are in the works to be added to the roster. Users can take photos in the virtual space too. Find an ideal spot and snap some pictures with friends.

Mission

The missions are in the style of an escape game. Created by escape game specialists SCRAP, players must figure out how to escape the room which will earn them a clear. There is the "Maze Mission" where you must navigate through twists and turns while answering questions, the "Word Puzzle Mission" where you must collect letters scattered around the room to solve the puzzle, and the "Riddle Missions" where you must decipher codes to figure out the riddle.

Theme Park

When players approach the gate, they are welcomed by an enormous Pikachu. As they walk around the park, checking every nook and cranny, they may even find Pokémon hidden here and there.

Attractions

Since this is a theme park, you've got to have attractions. At Pokémon Virtual Fest, there is a Pokémon Ferris Wheel, the Galarian Weezing Train which gives players a tour of the park, and many more.

Store Area

Numerous shops will line the park where players can get themselves a range of virtual souvenirs, ice cream, and other fun summertime things.

Beach Area

There's even a beautiful beach in the park. Players are invited to listen to the sounds of the waves while doing some beach athletics on the water with friends, take photos, and make some great summer memories.

Event Stage

Sat underneath the giant Pikachu monument is a stage where a flurry of exciting events will take place. Players can watch Pokémon Sword and Shield Pokémon battles amongst other things. And from August 29 to 31, a special event will take place which includes a Pikachu dance show, fireworks, and more.

Pokémon Virtual Fest will open from August 12 to 31 in Japan.

©2020 Pokémon. ©1995-2020 Nintendo/Creatures Inc. /GAME FREAK inc.
Pokémon, ポケットモンスター, and ポケモン are registered trademarks of Nintendo, Creatures Inc., and GAME FREAK inc.
© 2017 Cluster, Inc.
*Photos are of a product still in development


Information

Pokémon Virtual Fest
Running: August 12, 2020 – August 31, 2020
Compatible Devices: Smartphone (iOS/Android), PC (Win/Mac), VR HTC VIVE/VIVE Pro, Oculus Rift/RiftS)
How to Acess: Create a free account on the 'cluster' app. The app must be installed on your device. For full details, visit the Pokémon Virtual Fest website below.
Pokémon Virtual Fest: https://pokemon2020.cluster.mu/

Cautions
*Information and content subject to change without notice.
*Time slots are allocated, and so there may be restrictions on the number of people who can enter at once.
*Please note that it is possible for devices (smartphone, PC or VR device) may overheat if you play for long periods of time. If you are concerned about this occurring, you are encouraged to close the 'cluster' app and let your device cool down for a while before playing again.

Japan's Music Festival 'a-nation' Heads Online For the First Time

a-nation, a series of summer concerts held in Japan which has a record number of over 6.1 million attendees, is heading online for the first time for "a-nation online 2020."

a-nation is organised by Avex Group, the biggest independent record label in Japan, and was first held back in 2002. This year will mark its 19th run, and it will be streamed live for the first time due to the COVID-19 pandemic. The original festival was scheduled for May 2020, but after much consideration Avex Group decided to take it online.

Numerous stages will be set up and users will be free to select which acts they watch. The event will be available to watch for concertgoers not only in Japan, but around the world. Don't miss this chance to see lots of popular Japanese artists live from the comfort of your own home!

Information

a-nation online 2020
Date: August 2020 (subject to change)
Official Website: https://a-nation.net/

OMOTENASHI MATSURI Festival to Deliver Japanese Culture to the World in Free Twitch Live Stream

OMOTENASHI BEATS has announced that it is set to serve Japanese culture to the world with its new DJ party event "OMOTENASHI MATSURI" which is set to stream live on Twitch on June 7, 2020.

OMOTENASHI BEATS is a project that fuses Japanese music with DJ culture. Its concept is to get people visiting Japan to experience Japanese culture and to deliver Japanese music to the rest of the world.

The event will be completely free to watch to everyone around the world on Twitch.

OMOTENASHI MATSURI / Official Trailer 

The DJ line-up OMOTENASHI MATSURI is as follows:

DJ KOO: A resident DJ with a career spanning 40 years who is also the leader of Japanese pop band TRF.
Motsu: Former member of m.o.v.e, a band with many a hit song including the Around the world which was used in the anime series Initial D.
DJ Arisa Komiya: Also known as the voice actress of Aqours member Dia Kurosawa in Love Live! Sunshine!!
DJ Zu from i☆Ris: A member of i☆Ris, a music unit formed of voice actresses and idols.
Shinichiro Kamio: The voice of Rio Mason Busujima from rap project Hypnosis Mic.
DJ Miyu Takagi: The voice actress for Shinobu Inuyose from the multimedia project D4DJ.
MIMORI from kolme: A member of kolme who write and produce their own music.
Tsunko: A cosplayer, anime song DJ, and the voice actress of Miyake Aoi from D4DJ.
Asanyan: DJ and multi-talent from social media.
DJ CAESAR from TOKYO: Produced Mobile Suit Gundam 40th Anniversary BEST ANIME MIX and is a huge name in the anime song scene.

10 big names will grace the line-up of the event. This will also be the first time Shinichiro Kamio and MIMORI have performed as DJs.

DJ Arisa Komiya from OMOTENASHI BEATS Celebrates First Overseas Performance at Anime Festival in Singapore

Last October, Zepp Divercity, Tokyo was filled with excitement and thrill as the Anime Rave Festival Vol.2 took place, which saw the appearance of a brand new DJ at the scene: Arisa Komiya from OMOTENASHI BEATS.

What's more, it hasn't even been two months since the DJ released her CD full of non-stop anisongs called SUPER OMOTENASHI BEATS vol.1 × DJ Arisa Komiya on October 2 and she has already leaped across a border for her first ever overseas performance at Anime Festival Asia Singapore 2019,  which flies the flag for Japanese culture and aims to spread the love for Japanese music. The festival was held at Suntec Singapore Convention and Exhibition Centre.

Arisa Komiya took to the stage on the second day of Anime Festival Asia Singapore 2019. The floor shook in beat to the thudding fans and the entire evening was a great success. The DJ's kicked off her overseas debut at C3AFA AKIBA STAGE, which was met with a swarm of hiphop fans. Next, she performed on the LUMICA stage, which saw a sea of penlights sway in beat, each fan unshakable with admiration. Komiya left the venue being assured of her strong fanbase in Singapore. 

 

DJ Arisa Komiya is sure to continue performing in Japan and overseas. Keep an eye on her and OMOTENASHI BEATS because they are sure to have a lot in store for everyone.

Information

SUPER OMOTENASHI BEATS vol.1 × DJ Arisa Komiya

Release: October 2, 2019

A 35-Track Mix CD of Non-Stop Anisongs by Love Live! Sunshine!! School Idol Group Aqours Member DJ Komiya Arisa.

 

CD: ¥2,338 (Before Tax)

CD + Blu-ray: ¥4,074 (Before Tax)

*Blu-ray includes the NONSTOP MIX BACKGROUND MUSIC VIDEO and MAKING VIDEO

Purchase Here: https://omotenashibeats.jp/discography/shop.php?id=1030637

OMOTENASHI BEATS Official Website: https://omotenashibeats.jp/

Doraemon Future Department Store: Secret Gadget Lab, Exclusive Merchandise & More

Doraemon Future Department Store is the world's first official Doraemon shop, and it's set to open tomorrow on December 1, 2019. Before its grand opening, however, the store has given customers a sneak peek into what to expect.

The shop's concept is from the perspective of Doraemon, who says, "I'll help make your future a good one." It's split into three areas: the Secret Gadget Lab, the Customise Zone, and the Shop Zone, each of which offers a unique Doraemon experience you won't find anywhere else.

Secret Gadget Lab

The Anywhere Door

Just like in the manga and anime series, the Dokodemo Door, or Anywhere Door, lets you travel anywhere.

Discover secret gadgets, like the air gun!

Have a go at trying to shoot and hit the 10 targets within the time limit.

*Requires one Doraemon Future Department Store coin to play

Dorayaki Baybayin Game

Touch the dorayaki to increase your score. Touch too many, and something crazy might just happen…

*Requires one Doraemon Future Department Store coin to play

Fly as far as you can with the Bamboo Copter

Reach the goal with the Take-copter, or Bamboo Copter.

*Requires one Doraemon Future Department Store coin to play

Customise Zone

Embroidered items

Embroider Doraemon characters and the logo onto towels, bags, clothes and more.

Characters (18 Designs): ¥700 Each (Before Tax)

Text  (45 Designs): ¥400 Each (Before Tax)

*The place where a design is embroidered is chosen for you

*There may be a waiting time during busy hours

 

Carved Seal Items

Have character designs, text and more carved onto various items like key rings.

Plate Key Ring (10 Designs) – ¥1,000 Each (Before Tax)

Room Key Holder (6 Designs) – ¥1,200 Each (Before Tax)

¥500 per carving (Before Tax)

*There may be a waiting time during busy hours

Shop Zone (Exclusive Merchandise)

These cute mugs have illustrations of Doraemon's secret gadgets on one side, and the first letter of those gadgets written in Katakana on the other side. It makes you want to collect them all!

Product Name (Pictured): Doraemon Dora-moji Mug Cup A

Price: ¥1,200 (Before Tax)

This cute figure of Doraemon is actually a piggy bank, a perfect gift to yourself or someone else!

Product Name: Doraemon Piggy Bank

Product: ¥4,000 (Before Tax)

Book Corner

There's even a book shop where you can pick up the latest issues of the Doraemon comic.

Bonus Items

To celebrate its grand opening, the store will give out the following items to customers.

Those who purchase any piece of merchandise will receive a free postcard with an original design with every transaction.

For every ¥4,000 (tax included) spent on a transaction on merch, you'll get an original handkerchief.

And for every book bought, you'll get a holographic postcard featuring a design of volume 0 of the manga.

*Bonus items available while supplies last

Information

Doraemon Future Department Store

Address: DiverCity Tokyo Plaza 2F, 1-1-10 Aomi, Koto Ward, Tokyo

Grand Opening: December 1, 2019

No fixed holidays except when DiverCity Tokyo Plaza is closed.

teamLab to Take Their Interactive Installation 'The Tree of Resonating Colors of Life' to Odaiba in Tokyo

Christmas is about to fall upon VenusFort in Odaiba, Tokyo, with a snow-pile of Christmas content set to take place at the mall from November 30 onward. This will include the exhibiting of teamLab's hugely popular "The Trees of Resonating Colors of Life" installation.

teamLab, The Tree of Resonating Colors of Life, 2018, Interactive Installation, Endless, H: 8000 mm W: 6000 mm D: 6000 mm Sound: Hideaki Takahashi© teamLab

Located in the Olive Plaza, this interactive art piece is a three-dimensional tree made up of many light spheres which change colour as people touch them.

The popular annual "SNOW WISH" event will also take place again this year, where delicate snow falls gracefully from the ceiling. This year the event is collaborating with "VenusFort Illumination 2019-2020 -Grateful Harmony-" to create a heart-warming and enchanting Christmas display that's sure to put you in the Christmas mood.

There will also be a Christmas raffle where you can win prizes, a special VenusFort Christmas party menu, as well as a Black Friday Market where you can grab some serious bargains.

Be sure to add Odaiba on your list of places to visit if you're celebrating Christmas and the holiday season in Tokyo this year.

Information

teamLab: The Tree of Resonating Colors of Life

Running: November 30, 2019 – March 1, 2020

Location: Odaiba VenusFort Floor 2F Olive Plaza (1-3-15 Aomi, Koto Ward, Tokyo)

teamLab Official Website: https://www.teamlab.art/

VenusFort Christmas 2019 Events:  http://55vf.jp

5 Places to Celebrate Halloween in Tokyo | 2019 Edition

Halloween is right around the corner, and in Tokyo, the spooky celebrations are beginning early. If you're in the capital this month, here are 5 places you must check out this Halloween.

Plain Clothes Halloween 2019 @ Shibuya

Worried about what to wear for Halloween this year? No need to panic. If you're spending your Halloween in Shibuya this year, which is known the world over for its incredible Halloween festivities, then head to Tokyo Culture Culture on October 27 where a very unique event is taking place.

Jimi ("Plain") Halloween is an event that takes out the stress of having to go all out for Halloween as people go dressed as ordinary people. It has been held annually since 2014, with the number of attendees growing each year. Over 800 people took part last year, all clad in their plain clothes.

This year's event will be split into three slots, with a capacity of 200 people per slot. Sign-up has already started, so if you're interested, check the times below and book ASAP.

Full Details: https://www.moshimoshi-nippon.jp/263176

▶︎Jimi Halloween

Date: October 27, 2019 (3 Slots / 200 People Per Slot)

 Slot ①: 11:00-14:00 

 Slot ②: 15:00-18:00 

 Slot ③: 19:00-22:00 

★Places are available on a first-come, first-served basis at the website below

Venue: Tokyo Culture Culture (cocoti SHIBUYA 4F, 1-23-16 Shibuya, Tokyo)

Entry: Free (Apply at the link below)

Sign-Up: https://dailyportalz.jp/kiji/jimihalloween2019

MAX UNKO HALLOWEEN @ Odaiba

Unko Museum Tokyo, a poop-themed (unko in Japanese) museum located on the second floor of DiverCity Tokyo Plaza in Odaiba, opened its Halloween event "MAX UNKO HALLOWEEN ~Unko & Dancing Halloween~" last Friday which will run all the way up to October 31. They are serving "max unko kawaii-ness" in this all-new Halloween event.

At the Unko Museum this Halloween, expect to see nnko idol monsters, unko mummies, and lots of other cute and fashionable unko critters. All of them will be part of a spooky parade together with the museum's mascot character Umberto. 

Also, if you go up to one of the museum staff members and say, "Trick or Unko?" you'll receive a special Halloween gift. There's lots of other unko-fying entertainment to be enjoyed, so if you're looking for a different kind of Halloween experience, be sure to find out more about MAX UNKO HALLOWEEN.

Full Details: https://www.moshimoshi-nippon.jp/262397

▶︎MAX UNKO HALLOWEEN ~Unko & Dancing Halloween~

Location: Unko Museum Tokyo

Address: DiverCity Tokyo Plaza Floor 2F, 1-1-10 Aomi, Koto Ward, Tokyo

Opening Hours: 10:00-21:00 (Last Entries 20:00)

No Fixed Holidays (Except when DiverCity Tokyo Plaza is closed)

Ticket Reservations: https://reserve.ale-box.com/reserve/169

Official Website: https://unkomuseum.com/tokyo

ROPPONGI HILLS HAPPY HALLOWEEN 2019 @ Roppongi

Roppongi Hills has announced this year's Halloween festival. Titled "ROPPONGI HILLS HAPPY HALLOWEEN 2019," it will take place from October 1 to 31, packed full of spooky fun from a Halloween costume parade to a ghoulish gourmet menu line-up, featuring an always-unique array of food and drink.

Halloween Cupcakes – ¥638 Each @ LOLA'S Cupcakes Tokyo (Available from October 5)

LOLA'S Cupcakes has baked up an assortment of cute monster motif cupcakes, with flavours including pumpkin, purple sweet potato and more. Whichever one you pick, it's sure to give you a smile and delight your taste buds.

Happy Monster – ¥980 @ Cafe Crepe

Delight in this cute pumpkin and fresh cream crepe, filled with pumpkin ice cream and snug in an orange crepe wrap. Housed inside is an adorable purple sweet potato mont blanc monster wearing a witch's hat.

There's plenty of other Halloween-themed menu treats besides these too in addition to numerous spine-chilling events.

Full Details: https://www.moshimoshi-nippon.jp/257307

▶︎ROPPONGI HILLS HAPPY HALLOWEEN 2019

Running: October 1, 2019 – October 31, 2019

Official Website: https://www.roppongihills.com/en/

PURO HALLOWEEN PARTY ~KAWAII MASQUERADE~ @ Tama

Sanrio Puroland is currently holding its "PURO HALLOWEEN PARTY ~KAWAII MASQUERADE~" Halloween festival will until October 31. This is the park's first mask-themed festival, with each day split into two slots: Day and Night. During the daytime, guests are invited to the park's "Cute Masked Party" string of events. But when night falls, the monsters creep their way out for the "Beautifully Scary Masquerade Party."

With the release of IT Chapter Two―the sequel to one of the biggest horror hits in years―Sanrio Puroland is collaborating with the film. This includes Hello Kitty taking Pennywise's place in the movie poster amongst other special content.

A ball mask parade is taking place on the first floor Puro Bridge. The Sanrio cast is dressed up in ballroom attire with masks and dance elegant dances, pulling onlookers into a frightening yet beautiful world.

As part of the Halloween celebrations, if you arrive at the park in full Halloween dress you can get a discount on Passport Tickets. Be sure to go clad in your best outfit to have the most fun!

Full Details: https://www.moshimoshi-nippon.jp/249600

▶︎PURO HALLOWEEN PARTY ~KAWAII MASQUERADE~

Running: September 13, 2019 – October 31, 2019

DAY: Weekdays – Until 14:30 / Weekends – Until 15:00

NIGHT: Weekdays – From 14:30 Until Closing / Weekends – From 15:00 Until Closing

*Weekday closing hours during the Halloween period is 6:00pm. Times subject to change.

Event Page: https://www.puroland.jp/2019_halloween/

VISION HALLOWEEN PARTY 2019 @ Shibuya

VISION HALLOWEEN PARTY 2019 @ Shibuya

The annual Halloween event at SOUND MUSEUM VISION, a club in Dogenzaka, Shibuya, will take place again this year on October 31.

Look forward to seeing live DJ performances from Yasutaka Nakata and SHINTARO with special guest acts from Kuro-chan and Ringo-chan of Yasuda Dai Circus as well as live performances from Yayoi Daimon and Rei©hi.

Dress up in your fanciest Halloween dress and club all night this Halloween!

VISION HALLOWEEN PARTY 2019

Date: October 31, 2019

Time: Open – 21:00

Price: Dress-Up Discount ¥2,500 / Door ¥3,500

Event Page: http://www.vision-tokyo.com/event/vision-halloweenparty-2019

Which of these events takes your fancy? Let us know on Twitter @moshi_moshi_glb or Facebook at https://www.facebook.com/msmsnippon/

Ginza's Gorgeous Ice Cream Shop coisof Releases Halloween Parfait

Ginza's luxury ice cream shop has released a new parfait flavour for the Halloween and autumn season.

They have called it the "Akiiro Murasaki coi Parfait" (Autumn Colour Purple coi Parfait). Coloured like the vivid sumire plant―a species of violet―this mouth-watering parfait contains a jam made in-house with whole natsuhaze, a wild type of blueberry that has been used in Japan since ancient times. It's topped with a dollop of rich and milky ice cream, a puree made from in-season purple sweet potatoes, and assorted nuts for added crunch.

Natsuhaze blueberries contain a lot of polyphenols, giving them an elegant sour flavour which goes unbelievably well with the taste of the milky ice cream and sweet potato. The parfait is served with a liqueur made from sumire extract.

For the Halloween period between October 16 to 31, the parfait can also be topped with various spooky decorations at no extra cost, like chocolate ghosts, spiders and cobwebs.

If you're celebrating Halloween in Japan this year, or want to treat your date to a Halloween treat, then take them to Tokyo's high-class shopping district Ginza for a luxurious parfait.

Information

Akiiro Murasaki coi Parfait

Price: With Liqueur ¥1,200 (Before Tax) / Without Liqueur ¥1,000 (Before Tax)

Running: October 16, 2019 – November 30, 2019

*Free Halloween parfait toppings available October 16, 2019 – October 31, 2019

Coisof

Grand Opening: January 17, 2019

Address: re:Dine GINZA Floor 9F, 4-3-1 Ginza, Chuo Ward, Tokyo

Opening Hours: 11:00-22:00

TEL: 050-3628-5009

Website: coisof.favy.jp/

Starbucks Japan Unveils Halloween Dark Night Frappuccino®

Starbucks Coffee Japan has announced a new beverage called the Halloween Dark Night Frappuccino® which will be released at Starbucks branches (*1) across Japan from 17:22 (*2)―the time of sunset when night begins―on October 18, 2019. The coffee chain is also releasing its new "Halloween Masquerade" filter on Instagram (*3).

*1. Select branches not participating.
*2. Roll out time may differ at select branches.
*3. Instagram is a service owned by Facebook, Inc. The above-mentioned filter is not backed or managed by Instagram in any way nor is it affiliated with the service.

The Halloween Dark Night Frappuccino® is themed on an evening masquerade party. It will go on sale when the sun sets at 17:22 on October 18. As the name suggests, the drink itself is black and mysterious like the night, blending together black cocoa powder with white chocolate brownie.

The jet black beverage also has a red hue to it which comes from a sweet and sour red berry sauce made from raspberries, cranberries and strawberries. It's topped with a squirt of fluffy whipped cream, sprinkled with black cocoa powder, and drizzled with more of that red berry sauce to create that Halloween aesthetic. The black cocoa adds a delicious bitterness to the sweetness of the brownie and the sweet and sour mixed berries, creating a mouth-watering flavour combination.

The Halloween Masquerade filter was developed by Starbucks for people's Instagram stories this Halloween. There are four masks to choose from which can be changed by just tapping on the screen. There are other cool Halloween effects on the filter to find too. Something might even pop out of your mouth if you open wide…

Starbucks Japan will also sell the above-pictured Halloween cup stands when the drinks go on sale. Limited in stock, the stands come in black and white, titled Halloween Red Night Frappuccino® or the Halloween Dark Night Frappuccino® respectively. You can buy them separately or as a set.

Experience a spooky masquerade party at Starbucks this Halloween.

Information

Halloween Dark Night Frappuccino®

Price: Tall Size Only – ¥590 (Before Tax)

Running: October 18, 2019 at 17:22 to October 31, 2019 (While supplies last)

Available: At most Starbucks Japan branches

 

Starbucks "Halloween Masquerade" AR Filter

Available: From October 16, 2019 at 10:30 (JST)

How to Use:
・Available from Starbucks Japan's official Instagram profile @starbucks_j

・Download the Instagram app on your phone and access via https://sbux.jp/masq

*The filter will be removed without notice on November 1, 2019

Cup Stands


Running: October 18, 2019 – October 31, 2019 (While supplies last)

Halloween Red Night Frappuccino® / Halloween Dark Night Frappuccino®

Price: ¥990 Each (Before Tax) *Fits Tall size drinks only, Frappuccino® drink sold separately at ¥590

Available: At most Starbucks Japan branches

Starbucks Coffee Japan Official Website: https://www.starbucks.co.jp/

Wear Plain Clothes This Halloween at Shibuya's Jimi Halloween 2019 Event

Worried about what to wear for Halloween this year? No need to panic. If you're spending your Halloween in Shibuya this year, which is known the world over for its incredible Halloween festivities, then head to Tokyo Culture Culture on October 27 where a very unique event is taking place.

Jimi Halloween is an event that takes out the stress of having to go all out for Halloween as people go dressed as ordinary people. It has been held annually since 2014, with the number of attendees growing each year. Over 800 people took part last year, all clad in their plain clothes.

This year's event will be split into three slots, with a capacity of 200 people per slot. Sign-ups begin on October 15 at 12:00pm (JST).

Past Examples

①Situational attire

Beauty salon client

Dressing up as someone doing something has been a popular choice at the event recently. You can come up with some creative ideas that'll make people say, "You came as that?!"

②"I've seen people like that!" attire

Flea market woman

There's always certain types of people that everyone sees, and in Japan this is one of them!

③"I get it, but I don't get it" attire

Hawaii vibe  uncle

You've heard all about them, but have you seen them?

④Work attire

Handing out tissues with pachinko ads on them

Work attire is a go-to at the plain clothes event. It wouldn't be an exaggeration to say that this is the one that started the entire movement.

⑤Miscellaneous attire

Maslow's hierarchy of needs

The final entry is those which are hard to categorise. They serve whatever vibes they are feeling.

Attend this year's event and show off your own unique ideas!

Information

Jimi Halloween

Date: October 27, 2019 (3 Slots / 200 People Per Slot)

 Slot ①: 11:00-14:00 

 Slot ②: 15:00-18:00 

 Slot ③: 19:00-22:00 

★Places are available on a first-come, first-served basis at the website below

Venue: Tokyo Culture Culture (cocoti SHIBUYA 4F, 1-23-16 Shibuya, Tokyo)

Entry: Free (Apply at the link below)

Royal Park Hotel Tokyo Transforms For Halloween 2019

Royal Park Hotel Tokyo in Nihonbashi has begun its Halloween festivities for 2019, including a bone-chilling black and orange food and dessert menu, spooky decorations, a photo spot in the first floor main lobby, and more.

Check out their mouth-watering sweets assortment! Their Halloween Afternoon Tea set is packed full of autumntime flavours, from the glass desserts, to the apple chiboust, chocolate pocket watches with bats on them, adorable monster burgers, and more.

The hotel is also offering a Halloween Dinner Buffet on weekends and holidays decorated in Halloween colours. Pile your tray with figs and blackcurrants, chestnut mousse, pumpkin tarts, and plenty of other tasty treats, all prepared fresh in the kitchen.

This is just a peek into the hair-raising fun happening right now at Royal Park Hotel Tokyo. There's also the Halloween Cocktail Fair, Halloween Sweets & Bread event, and much more.

Spend your Halloween here, or even use it as an opportunity to try wearing your Halloween costume out so you're ready for October 31!

Information

Halloween Afternoon Tea

Running: October 1, 2019 – October 31, 2019

Location: Fontaine (Floor 1F Lobby Lounge)

Price: ¥4,840 Per Person (Tax Included)

Halloween Dinner Buffet (Weekends & Holidays Only)

Running: October 5, 2019 – October 27, 2019

Location: Symphony (Floor 1F Lobby Lounge)

Price: ¥7,260 Per Person (Tax Included) / Seniors ¥6,050 Per Person (Tax Included)

*¥4,235 Per Person (Tax Included) for those aged 4-12 years and 65+

Halloween Cocktail Fair

Running: October 1, 2019 – October 31, 2019

Location: Fontaine (Floor 1F Lobby Lounge) / Royal Scots (Floor B1F Main Bar)

Price: ¥1,936 Per Person (Tax Included)

Halloween Sweets & Bread

Running: October 1, 2019 – October 31, 2019

Location IKI (Floor 1F Sweets & Bakery)

Royal Park Hotel Tokyo

Address: 2-1-1 Nihonbashikakigarachō, Chuo Ward, Tokyo

Official Website: https://www.rph.co.jp/

Tokyo's Poop Museum Announces Halloween Event 'MAX UNKO HALLOWEEN'

Unko Museum Tokyo, a poop-themed (unko in Japanese) museum located on the second floor of DiverCity Tokyo Plaza in Odaiba, opened its Halloween event "MAX UNKO HALLOWEEN ~Unko & Dancing Halloween~" last Friday which will run all the way up to October 31. They are serving "max unko kawaii-ness" in this all-new Halloween event.

Unflushed Poop Resurrects For a Poop Monster Parade

At the Unko Museum this Halloween, expect to see nnko idol monsters, unko mummies, and lots of other cute and fashionable unko critters. All of them will be part of a spooky parade together with the museum's mascot character Umberto. Join in as they show the audience how to do the unko dance which the museum created themselves!

Candy Rains From the Unko Volcano

You'll find Halloween decorations all around the Unko Museum for the duration of the event. If you've visited before, you'll be familiar with the Unko Volcano which normally spurts out poop. Well, for Halloween, it will instead offer up candy. Its design has also changed so it's more fitting for the spooky season.

By the way, if you go up to one of the museum staff members and say, "Trick or Unko?" you'll receive a special present. Don't miss out―pluck up the courage and just say those words!

Exclusive Unko Museum Halloween Merchandise

The museum's popular "My Unko Maker" feature, where you sit on a toilet and colourful poop appears at the bottom, will also take on a Halloween theme. Halloween items will also be sold including the above-pictured unko headbands.

Visit the quirky Unko Museum for a Halloween event like no other.

Information

MAX UNKO HALLOWEEN ~Unko & Dancing Halloween~

Location: Unko Museum Tokyo

Address: DiverCity Tokyo Plaza Floor 2F, 1-1-10 Aomi, Koto Ward, Tokyo

Opening Hours: 10:00-21:00 (Last Entries 20:00)

No Fixed Holidays (Except when DiverCity Tokyo Plaza is closed)

Ticket Reservations: https://reserve.ale-box.com/reserve/169

Official Website: https://unkomuseum.com/tokyo