SWATCH's zodiac animal sign wrist watches have been gaining much popularity every year. Sales of the 2018 model, "SWATCH WOOF" started from the 2nd of December 2017 (Sat.) at SWATCH stores, the SWATCH official online store and stores that sell SWATCH's products (except at certain stores).
Sales of SWATCH's zodiac animal sign wrist watches started from 2006 and they have been selling unique products. In 2018, started sales of SWATCH WOOF created under the motif of a dog which is the zodiac animal sign of the year 2018.

The golden-colored dial plate has an illustration of a dog wearing a heart-shaped choker ring and the bar index is a red color adding a superb accent. Also, the white-colored belt has the pattern of red × gold which is very stylish.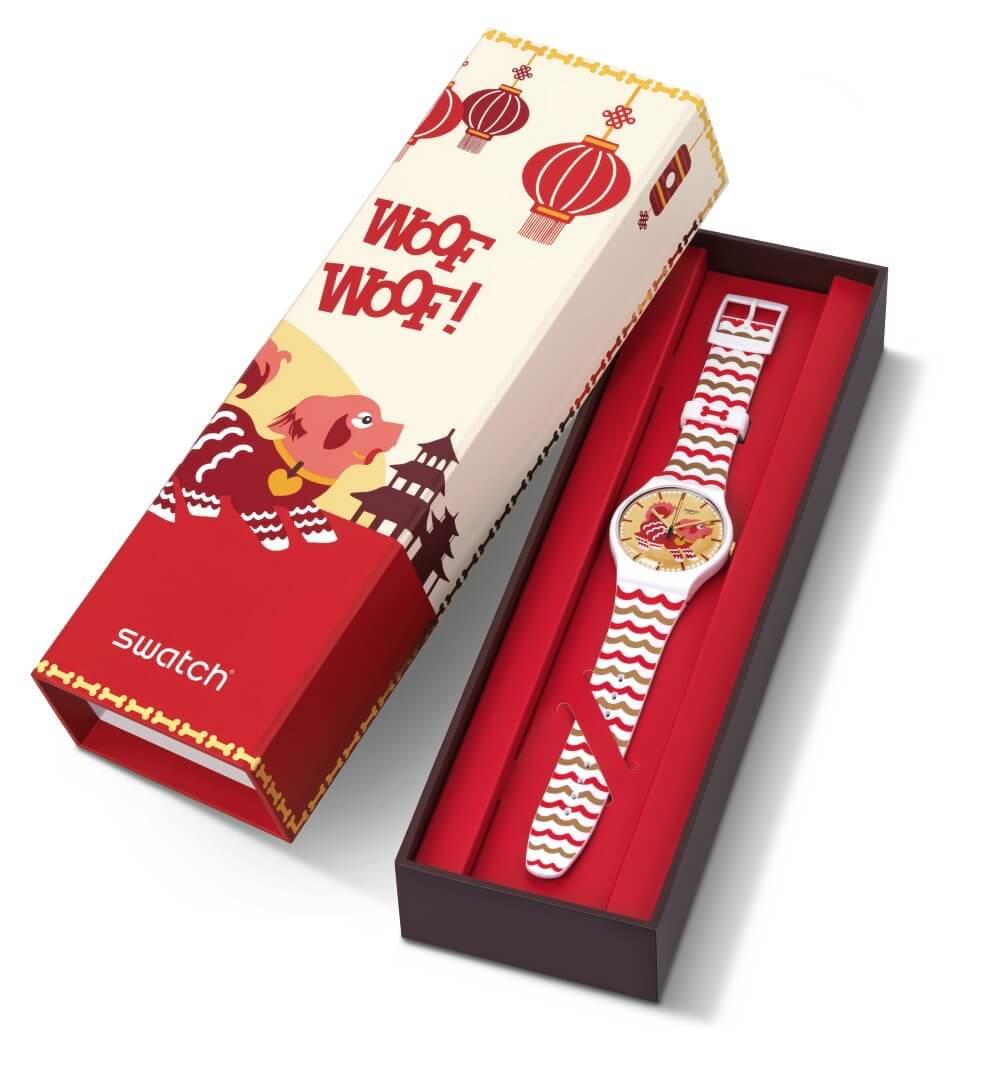 Since there is an illustration of a dog enjoying a walk and Japanese lanterns on the special package box, the product is suitable as a gift.
All SWATCH products are designed under the themes of "LIFESTYLE," "ART" and "ACTIVE SPORTS" and are created based on the wish that each product will have a deep connection of the consumer's life style.
Let's enjoy SWATCH's fashion by purchasing this 2018 zodiac animal sign wrist watch.