Happy Turn is getting a new limited edition flavour. "Happy Turn Otona no Yuzukoshō Aji" will be available from January 22nd to the end of March at convenience stores around Japan.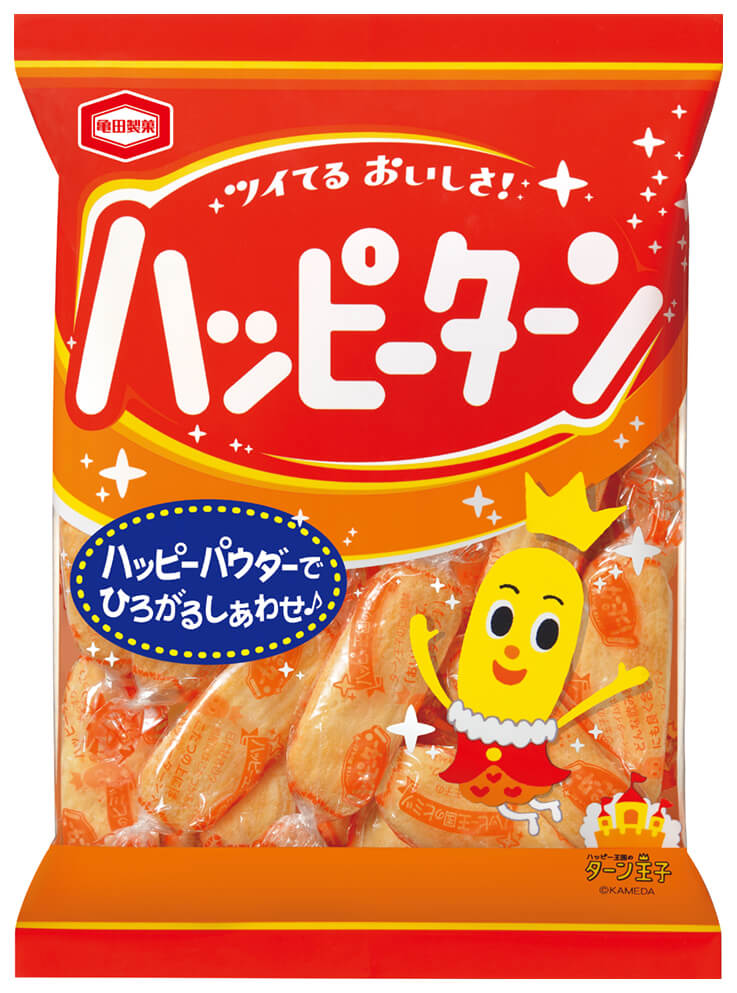 "Happy Turn" is a hugely popular, light rice cracker snack in Japan that has been loved for over 40 years since its first release back in 1976. Yuzukoshō is another popular condiment in Japan like wasabi. It's made from chili peppers, yuzu and salt.
Together with added sweet and salty powder, yuzu and a spicy tang, this makes for a flavour aimed more at adults.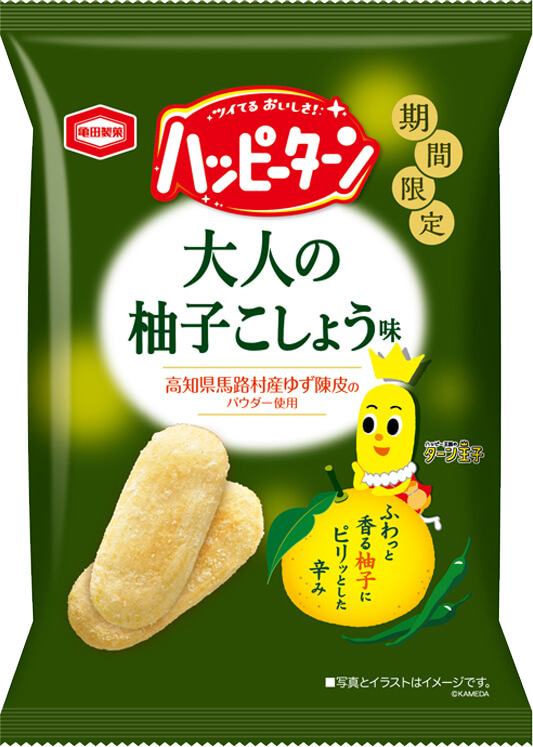 They were very particular about the flavour of the yuzu, using yuzu peel from the village of Umaji in Kochi Prefecture. You can enjoy the sharp taste of the yuzu and its bittersweet aftertaste.
The new flavour is sprinkled with is 1.5x more specially made yuzukoshō powder than the regular powder to give the snack a deeper flavour. It's a perfect snack for unwinding.
Take this opportunity to enjoy yourself a new 'n' tasty flavour aimed at adults.
◼︎Information
Happy Town Otona no Yuzukoshō Aji
On Sale: January 22, 2018
Price: Suggested retail price ¥100 (tax excl.)
Available: At all convenience stores around Japan and elsewhere