Additional Information! Maidreamin, Kendama Performers, TOTTI CANDY FACTORY to Participate & Character DJ Festival Will be Held
The MOSHI MOSHI NIPPON Executive Committee will hold the country's biggest inbound event for promoting Japanese pop culture to the world, "MOSHI MOSHI NIPPON FESTIVAL 2018 in SHIBUYA," across the areas of Shibuya and Harajuku on Saturday March 24 and Sunday March 25. New artists have been added to the event line-up as well as their performing dates. Registration for the event is also now open. Those who register for the festival will receive an original bag as thanks.
Register Here: https://mmnf2018.peatix.com
This year's MOSHI MOSHI NIPPON FESTIVAL will take place in four main locations. Here are the artists who will perform as well as the content and activities to be held at each location.
In this article, we will take a detailed look at the stage performances and booths you can expect to see at Onden Shrine.
EASY – The Kendama Performer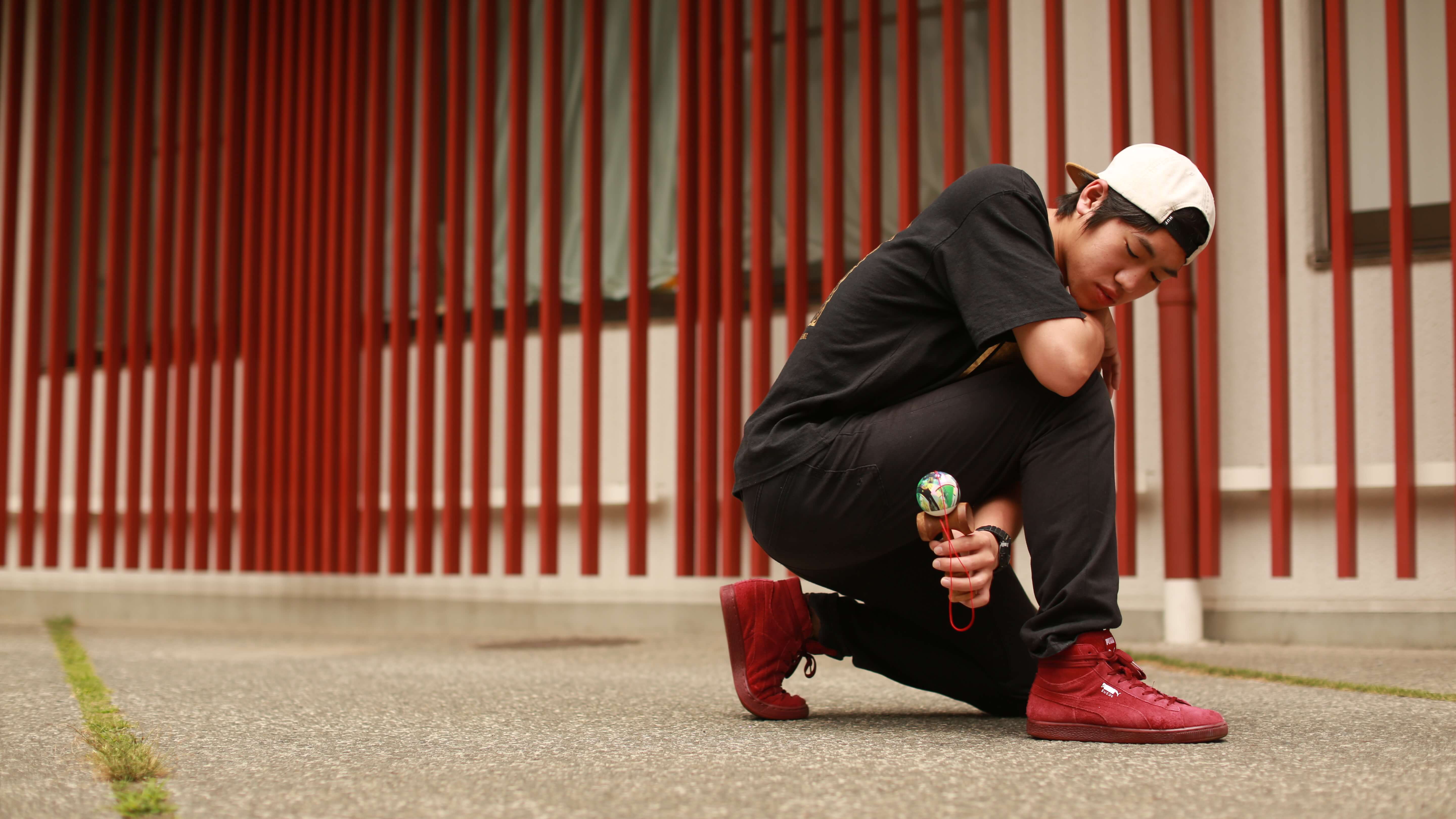 EASY is a professional kendama ("sword and ball"Japanese toy) performer who is performing throughout the world. Don't miss this chance to enjoy his breathtaking kentama performance!
Maidreamin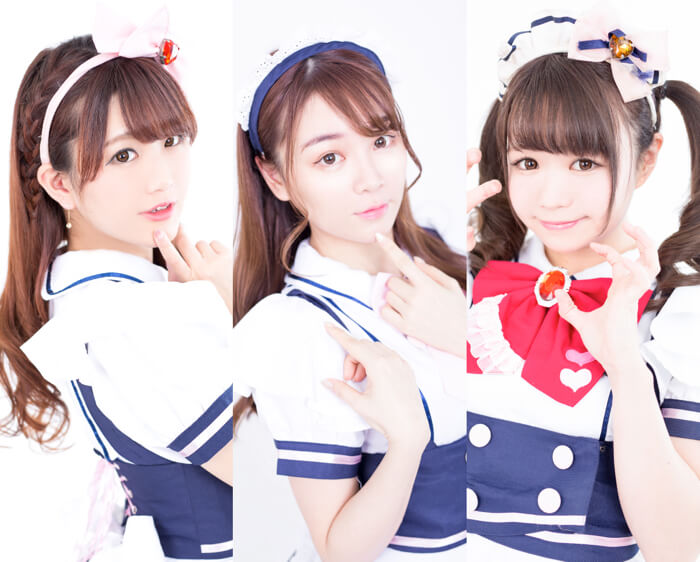 The popular cast members of the maid café, "Maidreamin" will gather at Onden Shrine! They will grab ojou-sama (ladies) and goshujin-samas' (masters) hearts with their songs and dance performances.
Detailed information:https://www.moshimoshi-nippon.jp/ja/98007
TOTTI CANDY FACTORY
TOTTY CANDY is popular for its giant rainbow-colored cotton candy. Cotton candy is eaten by many people as an Ennichi (hopping day) food. This cotton candy named TOTTY CANDY has the essence of Harajuku-style!
Character DJ Festival
DJs disguised as popular characters will perform on-stage at Onden Shrine and will grab audience's hearts with their tunes and fantastic performances. DJs – Shimockey and coroton and many more.
DJ/Shimockey and coroton
<Free Entry to MOSHI MOSHI NIPPON FESTIVAL 2018 in SHIBUYA>
Register for free entry to this year's festival!
To register, place visit the Peatix website below and follow the instructions. Upon completing your registration, you will receive a QR Code from Peatix that you must take with you and present at each area on the day of the event.
Click here to register.
*Upon registering, you will be signed up as a MOSHI MOSHI NIPPON Member where you will receive newsletters and other information. You will also be signed up to Omotenashi Platform.
Those that register for the event in advance will receive an original bag as thanks. There are 1,500 bags available on a first-come, first-served basis. You will find in them one of either popular products from KitKat Chocolatory: the "KitKat Chocolatory Moleson" (¥500) or the "KitKat Chocolatory Moleson Matcha" (¥500). Bear in mind that stocks are limited, so don't forget to sign up early!
■Information
MOSHI MOSHI NIPPON FESTIVAL 2018 in SHIBUYA
Venue: LAFORET MUSEUM HARAJUKU, SHIBUYA CAST, TOWER RECORDS Shibuya, Onden Shrine
Date: 03/24 (Sat.), 25 (Sun.)
Time: 11:00 to 21:00 ※the opening hours differ depending on the venue
Official site:https://fes18.moshimoshi-nippon.jp/ja/
Pre-register (free):http://mmnf2018.peatix.com
RECOMMENDED ENTRIES
MMN Festival 2018 – SHIBUYA CAST: Ren Koseki Visits Maid Café "Maidreamin"

MOSHI MOSHI NIPPON FESTIVAL 2018 in SHIBUYA will take place in Harajuku & Shibuya on Saturday March 24 and Sunday March 25. The festival will take place in 4 main areas. One of them is SHIBUYA CAST which is where we will hold the MOSHI MOSHI NIPPON MARKET where you can enjoy Japanese food while taking in the cherry blossom scenery. Maid café group Maidreamin will also appear at the market. With that in mind, Ren Koseki dropped by the café in Shibuya to see what they're all about. Maidreamin has recently become popular with female customers too who pop in for the maid experience. Ren had her fill by trying their great food, watched a live performance and got involved in dressing up.

Maidreamin offers an experience like no other, taking on the concept of a "dream country littered with 'moe' and 'kawaii' for all customers who enter." This is expressed in many ways as expected from a dream country. When you enter the café, it's said that you're entering the country. Upon entering, you are greeted, and a ceremony is held to welcome you into the country. When you blow on the candle and it lights up you become a goshuin-sama (master) if you're male or ojou-sama (lady) if you're female. Animal ears will 'sprout' from the top of your head when you enter the Maidreamin country as you're given an animal Alice band to wear.

 

All food and drink items on the menu come with either a Maidreamin 'omajinai' service or a drawing performance. Omajinai is when you chant a spell together with a maid to make your meal even tastier. Be sure to try chanting "oishikunaare, moe moe kyun♡" ("abracadabra, become delicious♡") together with your maid. Those who want even more fun should get the "LOVE Kakuteriimin" (\1,240). A maid will call your name while making a cocktail right in front of you and put on a truly moe performance. It's recommended for friend groups and work colleagues. Ren ordered strawberry milk. You can order from either a non-alcoholic and alcoholic menu.

 

The menu is so plentiful you'll keep saying "cute" without even thinking. You can of course omurice, a classic maid café dish where you can request a maid to draw something on it, as well as the animal parfait which was just updated at the end of February. It's proven popular with overseas influencers and girls in Japan for its cute appearance, delicious tasty and amount. Friends get together to each order the Bear (chocolate banana), Cat (vanilla), Dog, (tea), Panda (matcha) and Rabbit (strawberry) parfaits and take a group photo.

  

This is the \880 "Mori no Kokage no Usa-chan Parfait" (Bunny Under the Forest Bower Parfait). You can get a "Sakura Float" to go with the parfait (\1,100. Comes with the maid omajinai). We really want you to try it!

Ren has actually been to Maidreamin before. She had been wanting to try on the maid outfit again, so she transformed into a maid with "Magical Change" (\3,240), a popular original Maidreamin maid outfit that you can wear at the café. Among the maids there are 3 different outfits: "Training," "Original" and "Dream Outfit". Only a select few can wear the Dream Outfit. It's a yearned for uniform whose wearer is known to have gone through the most strict and demanding reception training in the maid café industry. Only famous and successful applicants can wear it.

 

After changing into your maid outfit, take a commemorative chekki photo (\800). When taking a photo on stage where the maids perform live you can get a nice photo album and a maid will draw on the photo for you. It will encapsulate your time in the country!

 

Maidreamin has many overseas fans, so much so that they received an offer to perform the song for Anime Expo 2017 which is held in Los Angeles every year. If you order from the 'Live Menu' you can see them perform live too.

Look out for the ♪ badge on maids' uniforms. This will tell you if they are a maid that performs live and who has a repertoire of over 10 songs they can perform. Shiorin gave an energetic performance for Ren. Those who want to have even more fun with the live show can buy a "Magical Stick" penlight. If you hand over your penlight to a maid that's off stage, they might even dance otagei for you with the penlight, a type of choreographed dance performed by fans at idol shows! All of the maids at Maidreamin can perform otagei, making it the only maid café where all the maid staff can do it.

During the MMN Festival, you can catch popular Maidreamin maids including Dorisu, who gave Ren the welcome ceremony, as well as Hinata and Amo on the live stage at Onden Shrine on Saturday March 24 at 13:30-14:00. Hinata is a member of Moe Kami 8, a group formed by popular members of the maid café. The three of them will perform together with the top 17 maids of maid idol unit QSCS, who have over 450 members.

The services below are scheduled for the Maidreamin booth at MMN Festival 2018. Since the maid dress-up time is different from the café's normal time, this is your chance to enjoy eating a parfait and more while dressed as a maid, something you normally can't do. This is a must-do for both first timers, regular customers and cosplayers alike.

Sakura Float (w/ Maid Omajinai Good Luck Chant): \1,100 (tax incl.)

Chekki Photo (w/ Drawings by Maid + Album): \800 (tax incl.)

Maidreamin Maid Cosplay (30 Outfits): Outfit Rental – Advance Booking \3,980 / Same-Day Booking \4,500 (Return Time: 12:00-17:00)

Rubber Keyring (Maid Outfit Version): ¥600

Animal Alice Band: ¥600

Free Pre-Registration⇒

■Information

Maidreamin Shibuya

Address: Houraiya Bldg. B1, 30-1 Udagawacho, Shibuya, Tokyo

Access: 7-minutes on foot from Shibuya Station "Hachiko Exit"

TEL: 03-6427-8398

Opening Hours:

Monday-Thursday, Sunday, Holidays 13:00-23:00

Friday, Saturday, Day Before Holidays 13:00-05:00

MMN Festival: Traditional Japanese Performance Art, Omatsuri Experience & More at Onden Shrine!

The MOSHI MOSHI NIPPON Executive Committee will hold the country's biggest inbound event for promoting Japanese pop culture to the world, "MOSHI MOSHI NIPPON FESTIVAL 2018 in SHIBUYA," across the areas of Shibuya and Harajuku on Saturday March 24 and Sunday March 25. New artists have been added to the event line-up as well as their performing dates. Registration for the event is also now open. Those who register for the festival will receive an original bag as thanks.

Register Here: https://mmnf2018.peatix.com

This year's MOSHI MOSHI NIPPON FESTIVAL will take place in four main locations. Here are the artists set to the perform as well as the content and activities to be held at each location.

In this article, we'll take a detailed look at the stage performances and booths you can expect to see at Onden Shrine.

The theme at Onden Shrine is "Tying Links with the Gods of Harajuku." "Ennichi" is held at the traditional Onden Shrine. Stalls are a must-have at Japanese festivals, so you can expect to see plenty of them for the MMN Festival lined with food, offering classic activities such as yo-yo fishing, and more. A stage will also be set up at the shrine where you can look forward to seeing a traditional Japanese 'taiko' drum performance and more, as well as getting involved with the mizuhiki workshop where you'll learn how to make your own decorative cord to tie envelopes with! Onden Shrine will be packed with content that can be enjoyed by kids and adults alike.

STAGE CONTENT: YUMENOYA Ukon Takafuji Japanese Dance Show & Bon Odori

The "Takafuji Dance Company" is a pioneer of traditional Japanese dance that boasts a history of 100 years. Ukon Takafuji is the second generation of the company as well as the producer and chairman of "JAPAN CULTURE ENTERTAINMENT -YUMENOYA-" who is set to put on a traditional Japanese dance show. It is an "experienced-based" show meaning you yourself can join in to dance Bon Odori.

Not only will there be classic Bon Odori hits playing such as Tokyo Ondo, but also a performance of Tokyo Bon 2020 choreographed by Ukon Takafuji, a song co-produced with "COOL JAPAN TV" that has taken the world by storm online with a collective 100 million plays across video streaming platforms.

STAGE CONTENT: Satsumasendai Odoridaiko

A Japanese drum (taiko) group made up of girls in their teens and 20s. Besides Japanese drums, their stage performance also captivates fans around the world with other traditional Japanese instruments such as the shinobue, as well as traditional Japanese dance.

STAGE CONTENT: Awa Odori Dance TAKARABUNE

TAKARABUNE is a creative dance group of Awa Odori, a traditional type of Japanese dance that boasts a 400-year history, who challenge themselves to creating new possibilities for this traditional Japanese artform. You must not miss this stage performance by Japan's sole professional Awa Odori dance group!

BOOTH CONTENT: Learn Shrine Etiquette!

Staff will co-ordinate and teach you the manners and etiquette associated with shrines. It's a great chance for newcomers to Japanese shrines and maybe even an opportunity for those in-the-know to learn about them again.

EXPERIENCE: Amezaiku Tsuruhuji

Last year's amezaiku workshop was hugely well-received, so we're bringing it back this year! You will learn how to sculpt rabbits, bears and other animals from candy, so be sure to try challenging yourself♪

EXPERIENCE: Kimusubi Mizuhiki Workshop

Mizuhiki are special cords that tie envelopes used for monetary gifts. Did you know that there are a lot of kawaii ones around recently? Mizuhiki artist Kaori Hunaki will hold a workshop at the booth where you can learn how to make your own kawaii mizuhiki!

 

Register for Free Entry into MMN Festival!

Those that register for the event in advance will receive an original bag as thanks. There are 1,500 bags available on a first-come, first-served basis. You will find in them one of either popular products from KitKat Chocolatory: the "KitKat Chocolatory Moleson" (¥500) or the "KitKat Chocolatory Moleson Matcha" (¥500). Bear in mind that stocks are limited, so don't forget to sign up early!

How to Register

To access MMN Festival, you must register in advance. (Admission is free of charge. Select festival contents however will charge a fee.)

To register, place visit the Peatix website below and follow the instructions. Upon completing your registration, you will receive a QR Code from Peatix that you must take with you on the day of the event.

Click here to register.

Please display your QR Code at each location on the day of the event.

*Upon registering, you will be signed up as a MOSHI MOSHI NIPPON Member where you will receive newsletters and other information. You will also be signed up to Omotenashi Platform.

MMN Festival 2018: Laforet Harajuku — Natsume Mito's Self-Produced Picture Book Themed Fashion Show With Guest Models

MOSHI MOSHI NIPPON FESTIVAL 2018 in SHIBUYA will take place in Harajuku and Shibuya on Saturday March 24th and Sunday March 25th. Model and artist Natsume Mito has produced her very own show titled Tobidase! Picture Book Show ~Storytime With Natsume Mito~  that she's set to showcase at  Laforet Museum Harajuku on March 24th.

This marks the first fashion show Natsume Mito has produced and will be based on a book she has chosen: Bulldog Tantei to Kieta Hoshi by Tomonori Taniguchi (BUNKEIDO Co., LTD.)

The story is as follows. The stars have disappeared from the sky. During this time, a letter arrives for the bulldog detective requesting he search for the lost stars. He accepts and heads out to find them. He's able to locate them, but why did they disappear, and who sent the letter…? This exciting story is full of heart and can be enjoyed by kids and adults alike.

In an entirely experiment, the world of the book will be brought to life through fashion! Natsume Mito will read the book aloud and models will take to the stage to thrill the audience. The line-up features a string of fantastic models representing the aomoji-kei fashion culture: Yuri Suganuma, Ema Tanioku, Eri Tanioku, Aino Kuribayashi, Chie Tsuji, Abe Akari, Saki Shibata, Rinko Murata, Manaka Arai, Alice Ikeda, Una, Anna Kawamura, and more.

Everything from the picture book to the model selection, casting and even the stage performance itself including the walking and lighting was thought up by Natsume Mito herself.

The outfit styling has also been entirely done by Natsume Mito. She dropped by some of her favourite second-hand clothing stores to pick out clothes which she made into outfits for each model while thinking about the role casting and story of the picture book. She even remade some outfits herself to fit the image of the show!

Finally, here's a message to everyone from Natsume Mito:

I love picture books and I love fashion too so I and thought it'd be fun to create a fashion show that combined those two worlds, so I decided to create a picture book fashion show. The art in this book is cute and the story is really moving. I wanted to do a show that presented a sparkly world, so I chose this book.

I did things like coordinate clothes, and I was super excited when thinking up the performance! This is my first time trying this, so there are still parts that I can't imagine how they'll turn out, but I'll work my hardest so that everybody who comes to watch will have smiles on their faces and get sucked into the world of the book. I want to create a stage performance so that people can come to be interested in picture books.

I'm also thinking up content that everybody can enjoy, so please be sure to come by! I'm also posting videos of the show being prepared on Instagram stories, so please check if out if you'd like.

Todibase! Picture Book Show ~Storytime With Natsume Mito~ will begin at 13:40 on Saturday March 24th at Laforet Museum Harajuku. Don't miss Natsume Mito's first challenge!

■Information

Todibase! Picture Book Show ~Storytime With Natsume Mito~

Location: Laforet Museum Harajuku

Date: Saturday March 24, 2018

Time: 13:40 START (subject to change)

*Please note that admission may be restricted in case of overcrowding.

MOSHI MOSHI NIPPON FESTIVAL 2018 in SHIBUYA
Locations: SHIBUYA CAST. / Tower Records Shibuya / Laforet Museum Harajuku / Onden Shrine
Dates: Saturday 24 March – Sunday 25 March
Time: 11:00-21:00 *Times differ at each area
Official Event Website: https://fes18.moshimoshi-nippon.jp/ja/
Free Pre-Registration: http://mmnf2018.peatix.com

MMN Festival 2018 – Laforet Harajuku: MAGiC BOYZ, Yutaro and Other Stage Contents on March 25th!

It's finally March, which means "MOSHI MOSHI NIPPON FESTIVAL 2018 in SHIBUYA" (MMN Festival) is almost here.

This year's MMN Festival will move away from the Tokyo Metropolitan Gymnasium and take place around the Shibuya and Harajuku area! We will deliver Japanese culture to the world to the fullest in the form of music, fashion, food, tourist experiences and more from Shibuya.

This year's MMN Festival is free for all to enter! But don't forget: you must register in advance to attend.

Register here:

This year's main locations are Laforet Museum Harajuku, Tower Records Shibuya, SHIBUYA CAST., and Onden Shrine. All locations are free to enter upon registering in advance.

Let's take a detailed look at the stage content and performances you can look forward to at Laforet Harajuku on 25 March.

<Slot 1 – 13:00 Start>

TALK: A Lesson on Being Photogenic – Hosted by Popular Models

A host of models will offer tips & tricks on taking Instagram-worthy photos as well as a range of how-to's! The line-up includes Rikako Ōya (Babyraids Japan) who has an article series on MOSHI MOSHI NIPPON, Ellie, Yuri Suganuma, Ema Tanioku and Yuna Yabe will look at cuts from each of their posts will checking their Instagrammable points. You may even get to hear about their top secret techniques and backstories behind their photoshoots.

TALK: April Horoscope Rankings: Zodiac Signs with Guest Fortune Teller

Hikari Shibata, a model who receives huge support for her fashion and lifestyle posts from girls of her generation, will have her fortune told by Chamereon Takeda through horoscopes. Chamereon Takeda has published 18 books to date. She has become famous for her predications which are so on point you'll end up laughing. She currently has over 50,000 followers on her official LINE account, and she has appeared on TV, radio and in magazines.

In addition, the constellations will be ranked on stage in relation to love! This is your opportunity to see and experience a fortune-telling by the real-life Chamereon Takeda, who you normally have to book to see. It promises to be a fantastic stage performance. Her fresh and humour-filled dialogue can be enjoyed even with beginners to fortune-telling. Look forward to it.

LIVE: Amato Danshi

Amato Danshi will return for a second performance on 25 March. They are a six-member idol group whose concept is themed on the world's trending sweets. Their songs too are centered around sweets, such as Shu Cream (Cream Puff) and Taiyaki. The group are also recognised for giving food reviews in their songs. A book on sweets is scheduled to be released from them in May. Their performance is a must-see as they head towards expanding their activities. Also, a café called "Amato Café" will open at SHIBUYA CAST. for the festival selling sweets recommended by the members! Sweet lovers must make sure to check out the performance and the café.

<Slot 2 – 15:00 Start>

TALK: "Spring Cosmetic Recommendations" with Noah Satou & Ren Koseki
Model and band vocalist Noah Satou will introduce recommended spring cosmetic items together with model Ren Koseki, who has appeared on TV and radio and has over 100k followers on Twitter.

The two of them post videos of themselves trying out cosmetics on their YouTube channel. You may get to hear about their recent finds as well as secret make-up techniques!

FASHION: Mynavi Baito presents Challenge Award
Mynavi Baito will return once more on March 25. They are known for their slogan Suki wo, baito ni ("Make your passions your job"). They are a website that posts information about part-time jobs. At MMN Festival, the company are set to present a project titled "Big Challenge of the Youth" which will have students enrolled in design schools get involved in creating kawaii part-time job outfits to promote to the world! The outfits will be exhibited on stage at the Harajuku Kawaii Market where models Yuri Suganuma, Mei Nagasawa and Anna Yano will dress in them. You will be amazed at how much these fashionable outfits will exceed your expectations. Look forward to an exciting stage event created by the youth of today.

LIVE: MAGiC BOYZ

MAGiC BOYS are a hip-hop group made up of three high school students MCs Toma, Ryuto and Mahiro, and elementary school student DJ Jo. They have earned the portmanteau nickname "Magibo" from their fans. They have released one album to date, have collaborated with recognized Japanese rappers as well as up-and-coming artists and have received support from music providers. And that popularly is growing at a fast rate! Their performance is an absolute must-see as they ride their budding momentum!

<Slot 3 – 17:00 Start>

TALK: Q&A with Yutaro!
Yutaro is active as a star shop assistant at the second-hand clothing store 3to2bunno1 in Harajuku, as an actor and as a model. He has been featured numerous times on TV and in magazines.

Yutaro is going to hold a public Q&A session at the festival where you might have the opportunity to hear things you normally wouldn't be able to from him about his private life, fashion and more! If you attend, this might be your chance to have a direct conversation with Yutaro!

FASHION: Learn Japanese Spring Trend Styles with Shibasaki & Rinko♡

Saki Shibata and Rinko Murata are models who have gained immense popularity with teenage girls. They have also appeared in countless magazines. The two of them are going to hold a market onstage selling their own personal items! They will give a lecture on styling points such as introducing co-ords using the items on sale at the market and suggestions on possible co-ords you could create with them.

And of course, you'll be able to purchase their everyday clothes there too! The personal items that will be exhibited are scheduled to go up on the event website in advance so don't forget to check them out.

<Free Entry to MOSHI MOSHI NIPPON FESTIVAL 2018 in SHIBUYA>

Register for free entry to this year's festival!

To register, place visit the Peatix website below and follow the instructions. Upon completing your registration, you will receive a QR Code from Peatix that you must take with you and present at each area on the day of the event.

Click here to register.

*Upon registering, you will be signed up as a MOSHI MOSHI NIPPON Member where you will receive newsletters and other information. You will also be signed up to Omotenashi Platform.

Those that register for the event in advance will receive an original bag as thanks. There are 1,500 bags available on a first-come, first-served basis. You will find in them one of either popular products from KitKat Chocolatory: the "KitKat Chocolatory Moleson" (¥500) or the "KitKat Chocolatory Moleson Matcha" (¥500). Bear in mind that stocks are limited, so don't forget to sign up early!

■Information

MOSHI MOSHI NIPPON FESTIVAL 2018 in SHIBUYA

Locations: SHIBUYA CAST. / Tower Records Shibuya / Laforet Museum Harajuku / Onden Shrine

Dates: Saturday 24 March – Sunday 25 March

Time: 11:00-21:00 *Times differ at each area

Official Event Website:https://fes18.moshimoshi-nippon.jp/ja/

Free Pre-Registration:http://mmnf2018.peatix.com

New Performers Added to Festival Line-Up! At Tower Records-Nemuri Haru, Monari Wakita and at Laforet Harajuku-Noah Sato, Yoshiaki and Michi!

The MOSHI MOSHI NIPPON Executive Committee will hold the country's biggest inbound event for promoting Japanese pop culture to the world, "MOSHI MOSHI NIPPON FESTIVAL 2018 in SHIBUYA," across the areas of Shibuya and Harajuku on Saturday March 24 and Sunday March 25. New artists have been added to the event line-up as well as their performing dates. Registration for the event is also now open. Those who register for the festival will receive an original bag as thanks.

Register Here: https://mmnf2018.peatix.com

This year's MOSHI MOSHI NIPPON FESTIVAL will take place in four main locations. Here are the artists set to the perform as well as the content and activities to be held at each location.

<Harajuku Kawaii Market presented by Mynavi Baito>

Location: Laforet Museum Harajuku (Laforet Harajuku 6F)

Themed on the concept of "Find Japan's Kawaii♡," you will turn into a kawaii girl in this area simply by turning up with a selection of fashion, beauty, fortune-telling, DIY and more.

Three additional performers have been added to the festival's line-up. They include Noah Sato, Yoshiaki and Michi.

Noah Satou will join model Ren Koseki on stage to introduce their recommended spring cosmetics. The two of them use a lot of cosmetics as seen in their online videos where they test them out, so they are set to showcase their recommended products.

Yoshiaki and Michi will feature on stage with Youtuber Megane, whose appearance has already been announced. The three of them will host a talk show discussing their private lives as popular models and Youtuber respectively.

It has also been announced that Megane , Yoshiaki and Michi will join the flea market where personal items of the on-stage performers will be sold, including Natsume Mito, whose appearance has become the talk of the town. Expect to see an array of items from the performers you can't buy anywhere else.

■Harajuku Kawaii Market presented by Mynavi Baito

Location: Laforet Museum Harajuku

March 24th Performers

・MC: Yuri Suganuma / Rei Maruyama

・Fashion & Talk Stage (Alphabetical Order):

Akari Abe / Chamereon Takeda / Aino Kuribayashi / Ren Koseki / Saki Shibata / Ayaka Segawa / Ema Tanioku / Eri Tanioku / Chie Tsuji / Mei Nagasawa / Fusedy / Michi / Natsume Mito / Rinko Murata / Megane / Anna Yano / Yoshiaki

・Live Performance: Amato Danshi

March 25th Performers

・MC: Yuri Suganuma / Rei Maruyama

・Fashion & Talk Stage (Alphabetical Order):

Ellie / Rikako Oya (Babyriads Japan) / Chamereon Takeda / Ren Koseki / Noah Satou / Saki Shibata / Hikari Shibata / Ema Tanioku / Mei Nagasawa / Rinko Murata / Anna Yano / Yuna Yabe / Yutaro

・Live Performance: Amato Danshi / MAGiC BOYZ

・Personal Item Flea Market Participants: Ren Koseki / Hikari Shibata / Yuri Suganuma / Ayumi Seto / Ema Tanioku / Eri Tanioku / Chie Tsuji / Natsume Mito / Rinko Murata/ Michi/Megane / Anna Yano / Yuna Yabe/Yoshiaki

<Featuring Japanese new music「MOSHI MOSHI MUSIC FESTIVAL」>

Location: Tower Records Shibuya B1F CUTUP STUDIO / Tower Records Shibuya Rooftop

Down on B1F in the CUTUP STUDIO, influential artists and music media companies that have hooked up with many promising artists and new talent will become official curators of this special stage event together with MOSHI MOSHI NIPPON (MMN) to host an exclusive showcase of must-see up-and- coming artists. Also, up on the rooftop, MMN will oversee an idol stage event with a line-up consisting entirely of idol groups that MMN want to recommend to international audiences. It will be jam-packed full of Japanese 'kawaii.'

Performing artists added to the line-up include Nemuri Haru and Monari Wakita. They will appear on the "Live Natalie meets MOSHI MOSHI NIPPON" stage which features a list of artists chosen by Natalie Music, Japan's number one music news site, that best represents the concept behind the MOSHI MOSHI NIPPON Project.

In addition, music artist MANON has been announced as the opening act of the event, who has garnered much attention from mindful music listeners.

Four new idol acts have also been added to MMN's "MOSHI MOSHI IDOL SPECIAL" stage: QUEENS, Nankini!, C-Style, and Kus Kus. They are ready to bring even more excitement together with the already announced 8 other idol groups.

■MOSHI MOSHI MUSIC FESTIVAL

Location: Tower Records Shibuya B1F / Rooftop

March 24th Performers:

・Opening Act

MANON

・Spincoaster Stage

Mizuki Ohira / SIRUP / The Wisery Brothers /SIR UP/The Wisely Brothers

・WREP BATTLEFIELD presents Batotsuku (19:00 START)

MC: Zeebra / Hachi Moji

DJ: YANATAKE

MC BATTLE: MC Seishain / MC MIRI/Kizal / SAM / SHO GEN / Datemegiri / TKdakurobuchi / NillNico / 8×8=49 / FRANKEN / Yuma / (+one more artist TBA)

・MOSHI MOSHI IDOL SPECIAL

QUEENS / Kus Kus / CY8ER / C-Style / Jewel☆Neige / Nankini! / Yamakatsu / …and more

March 25th Performers:

・Live Natalie meets MOSHI MOSHI NIPPON

Atarashii Gakkou no Leaders / SHE IS SUMMER / Nemuri Hary / MISMOPE / Luby Sparks / Monari Wakita

・MOSHI MOSHI IDOL SPECIAL

APPARE! Harajuku / Sakadori Hasshinkyoku / C-Style / sora tob sakana / NEO JAPONISM / Lucky Doll / Yamakatsu / …and more

<Enjoy Hanami Early in Shibuya: "MOSHI MOSHI NIPPON Market">

Location: Shibuya Cast

The theme of this market is to experience Japan's flower-viewing season early in Shibuya. Gaze at cherry blossoms while indulging in traditional Japanese food, sweets and sake, and enjoy the stalls selling fresh Japanese produce and more. The market will offer a food experience only possible in Japan.

The "Moshi Moshi Kimono Salon" has been added to the festival. This rental kimono salon located in the Harajuku Tourist Information Center will have its own booth at SHIBUYA CAST where you can have a kimono fitted to enjoy hanami.

At the Don Quijote booth, they will sell must-have items for hanami, such as sake, as well as typical Shibuya souvenirs. "Shibu Fes" – the fashion event that takes over the streets of Shibuya – will also have its own booth where they will be handing out "fashion bonuses" that can be used when shopping (March 24th only).

<Tie Links With the Gods of Harajuku: "MOSHI MOSHI ENNICHI">

Location: Onden Shrine

Traditional Japanese performance art, character DJs and more will take to the stage at Onden Shrine, a site steeped in tradition. Experience an array of food, drinks and workshops at this Ennichi event.

On stage, Satsumasendai Odoridaiko will put on a performance using Japanese instruments like the taiko drums and shinobue, as will TAKARABUNE, Japan's only professional Awa Dori group, a traditional type of Japanese dance that boasts a history spanning 400 years.

A character DJ festival will also take place, with DJs dressed up as Shimockey and coroton.

In the Ennichi area, you'll have the opportunity to learn the manners and etiquette of Japanese shrines, get involved in a workshop to sculpt amezaiku animal candy, and learn how to make a kawaii mizuhiki cord which is used to tie envelopes. MOSHI MOSHI ENNICHI is overflowing with fun and exciting content that can be enjoyed by locals and overseas visitors alike.

<Entry to the Festival is Free!>

All four main areas of the festival are free to enter. However, there are some places that require you to register beforehand, so we recommend signing up in advance. Those that register for the event in advance will receive an original bag as thanks. There are 1,500 bags available on a first-come, first-served basis. You will find in them one of either popular products from KitKat Chocolatory: the "KitKat Chocolatory Moleson" (¥500) or the "KitKat Chocolatory Moleson Matcha" (¥500). Bear in mind that stocks are limited, so don't forget to sign up early!

■Summary: MOSHI MOSHI NIPPON FESTIVAL 2018 in SHIBUYA

<Festival Date>

24 March 2018 – 25 March 2018

<Festival Time>

11:00-21:00 (Subject to Change)

<Organizer>

MOSHI MOSHI NIPPON Executive Committee

<Support>

Shibuya City / Shibuya City Tourism Association

<Co-Operation>

TOKYU CORPORATION / SHIBUYA CAST. / Tower Records Japan Inc. / Laforet HARAJUKU / Religious Corportation Onden Shrine / Jnnovations, Inc.

<Sponsors>

Mynavi Baito / NIPPON PAINT HOLDINGS CO.,LTD / Bijuu co.,ltd. / KitKat Chocolatory /Amato Danshi / Maidreamin / Don Quijote Co., Ltd.

<Content Partners>

Gurunavi, Inc. / Airbnb Inc. /Natalie / Spincoaster / WREP

<Festival Locations>

Shibuya & Harajuku Area (Shibuya-ku, Tokyo)

<Main Locations>

Laforet Museum Harajuku / SHIBUYA CAST. / MOSHI MOSHI BOX Harajuku Tourist Information Center / Onden Shrine / Tower Records Shibuya

<Festival Contents>

Experienced-Based Content / Live Performances / Fashion / Participative Content / Tour Services / Inbound Services / …and more

<Festival Price>

Free (*Some festival contents will charge a fee)

Those who wish to participate in the festival must register in advance (https://mmnf2018.peatix.com). Select content does not require registration.

<Official Website>

http://fes18.moshimoshi-nippon.jp

<Social Media>

Twitter: https://twitter.com/moshi_fes

<Related Websites>

MOSHI MOSHI NIPPON

http://www.moshimoshi-nippon.jp (Available in English, Japanese and Chinese)
RELATED ENTRIES
'Dragon Ball Games Battle Hour 2022' Streaming Event to Tease Franchise's Future

Bandai Namco has announced an upcoming global streaming event to highlight both current and upcoming Dragon Ball titles. 'Dragon Ball Games Battle Hour 2022' will take place between February 18 and February 19 in regions around the world. Plenty of updates and announcements will be made during the stream, so you won't want to miss it!

The event was first held in February 2021 and brought together Dragon Ball fans from 23 countries around the world. This second annual event will feature even more popular content and will utilize the latest technology to bring even more excitement to fans of the series.

The world's strongest players will once again be invited to participate in an exciting battle! This year's Games Battle Hour will feature the Dragon Ball FighterZ, the Dragon Ball Super Card Game, and the smartphone title Dragon Ball Legends. Kids can also enjoy the new Super Dragon Ball Heroes digital card game!

On Dragon Ball FighterZ, the World Championship will be held to determine the world's best player among the winners of the Regional Finals, a tournament featuring the top-ranked players from Europe, Japan, and North America. In the Dragon Ball Super Card Game, the winner of the 2021 World Championship will face off against the newest top player. Dragon Ball Legends will also announce a new project. 

A Super Dragon Ball Heroes event will pit six players from Japan against each other, separated into two teams for 3v3 battles. Those who aren't interested in participating in fighting games can also enjoy a trivia competition!

The "DBXV2 Super Fashion Show" will see the top 16 fashion leaders in Dragon Ball Xenoverse 2 showcasing their most creative work. The 'Dragon Ball Art Challenge' will also invite viewers to create their favorite characters using unique mediums like balloons and Rubik's cubes.

The recently revealed multiplayer game, Dragon Ball: The Breakers, will also be part of the event with the game's producer giving an in-depth look and gameplay demonstrations for this upcoming game. 'Dokkan DATA 2022' will look back at the seven years since the launch of Dragon Ball Z Dokkan Battle and will share some data about how players have been playing the game and its exciting history.

Viewers can also take place in a workshop to learn how to best photograph their 'Dragon Stars Series' and 'S.H.Figuarts' action figures. A master of Chinese cooking will also take the stage to recreate dishes from Dragon Ball Z: Kakarot in the special program 'Kakarot Cooking.'


A master sculptor and his protegee will create figures of Goku and Vegeta live during the event as well! Will you be tuning in? 

©BIRD STUDIO/SHUEISHA, TOEI ANIMATION

©バードスタジオ/集英社・東映アニメーション ©BANDAI NAMCO Entertainment Inc.

Information

DRAGON BALL Games Battle Hour 2022
Date and Time: 

JST: February 19, 9:00-14:00 / February 20, 2:00-10:00

PST: February 18, 16:00-21:00 / February 19, 9:00-17:00

EST: February 18, 19:00-0:00 / February 19, 12:00-20:00

CET: February 19, 1:00-6:00 / February 19, 18:00-2:00
※Please note that the end time of the event is subject to change.

Japanese Site: https://dbgbh.bn-ent.net

English Site: https://dbgbh.bn-ent.net/en

*The event will be streamed worldwide (excluding some countries and regions)

Harajuku Girls Magazine Zipper to Return to Quarterly Release Schedule After 5 Years

Popular Harajuku-based fashion magazine Zipper, which ceased publication in 2017, will return in March 2022! The rebirth of the magazine is being spearheaded as a joint venture between DONUTS Inc. and ASOBISYSTEM.

Zipper was first published in 1993 as a way to say "NO!" to traditional style. It continued to inspire creative minds for 24 years until it ceased publication in 2017, and many Harajuku-based celebrities and influencers cite the magazine as a major source of inspiration over the years. Now, this beacon of individuality and fashion is making a triumphant comeback right when the world needs it most.


In addition to the magazine, Zipper will also be available on YouTube, TikTok, Instagram, and Twitter, opening up the brand to fans of Japanese fashion around the world. More details will be announced in the future.


Information

Zipper

Resuming Publication in March 2022

Boutique Hotel TRUNK to Hold Winter Market with Outdoor Comfort Concept

From December 20 until December 26, 2021, TRUNK, a boutique hotel in Jingumae, Shibuya, will hold the TRUNK Winter Market 2021. The theme of the event will be 'outdoor comfort,' and carrying on last year's tradition, the hotel will deliver content aiming to warm the body and soul during the cold winter season. The public terrace will be decorated with fire pits and lanterns, creating a space where visitors can fully enjoy the cozy atmosphere. The limited-time event will offer workshops, food, and drinks to be enjoyed with family and friends.

The food menu includes 'Chicken and Mushroom Pan Stew,' served in a bread bowl and made with fresh ingredients. Guests can also enjoy a 'Cheddar Cheese Crepe with Homemade Roast Ham,' along with plenty of scrumptious desserts. Perfect for the Christmas season, warm eggnog and mulled wine will be served, and kids will love the organic hot chocolate!

Four different workshops will be set up at tents in the public terrace. Kids Gabbeh Painting will teach kids how to design their own Gabbeh, a traditional small fabric woven by nomads in southwestern Iran. After drawing their design, artisans will weave the Gabbeh, and will send it to your home. The 'Socializing Flower Swag' workshop allows visitors to make swag using dried flowers that were upcycled from fresh flowers that would otherwise be thrown away. These will be silk-screened and wrapped for a great souvenir. Outdoor Candle is a workshop where visitors can create original leather candle holders. 




At Campfire Roast Coffee, guests can roast coffee over an open fire pit. Imagine how good it smells! Afterwards, you can take home your spoils.

There will also be a TRUNK Vintage Store on-site, where hotel staff will sell decorations and furniture no longer needed in the hotel, as well as clothes and other goods. 

Tokyo Revengers Anime Special Event Visual Unveiled

A special event for the wildly popular Tokyo Revengers anime series will be held on December 18, 2021. The first visual for the event has been released!

The new image shows Takemichi, Chifuyu, Peh-yan and the founding members of the Tokyo Manji Gang taking a well-deserved break. Takuya Eguchi, who plays the role of Shuji Hanma, will make an appearance during the evening show. Along with the members of the Tokyo Manji Gang, members of Valhalla will be present too, so it's sure to be a wild time. 

Exclusive merchandise will be sold at the venue, and pamphlets featuring cast photos and special interviews will be handed out. Good luck charms will be on sale, with many seen in episode 22 of the anime series. 

Tickets went on sale December 1 and are available on a first-come, first-served basis. 

©和久井健・講談社/アニメ「東京リベンジャーズ」製作委員会

Information

Tokyo Revengers Special Event at Tachikawa Stage Garden

Date: December 18, 2021

Day Show: Opens at 13:00, Show Starts at 14:00

Evening Show: Opens at 17:00, Show Starts at 18:00

Tickets: https://special.canime.jp/tokyo-revengers-anime/ticket/

*注意事項等の詳細は受付URLからご確認ください。

A Sneak Peek at Sebastian Masuda's 'Yes, Kawaii Is Art' Exhibition at Kanda Myojin Shrine

The Godfather of Kawaii Sebastian Masuda will open his 'Yes, Kawaii Is Art' exhibition at the 1,300-year-old Kanda Myojin Shrine on December 4, 2021. A number of Masuda's representative works will be on display at the historical site, known as one of the most important shrines during the Edo period. 

Colorful Rebellion -Seventh Nightmare-

Kanda Myojin Shrine

 

Colorful Rebellion -Seventh Nightmare- has been shown in New York, Milan, and Amsterdam over the past few years, and will now make an appearance as part of this exhibition. Given the magnificence of the venue, the work will be presented in a unique way–in the basement of the shrine. In addition, a part of the research on Kawaii culture conducted in collaboration with Kyoto University of Arts Ultra Factory will be on display as well. Guests will be invited to ponder the nature of Kawaii, and what makes it so beloved by audiences worldwide.


 

Colorful Rebellion -WORLD TIME CLOCK-

Time After Time Capsule Art Project

Kawaii Archival Research

Near the entrance to the shrine, the Colorful Rebellion -WORLD TIME CLOCK will be on display. Clad in the cutest colors imaginable, it has become a symbol of Harajuku around the world. The Hello Kitty-shaped time capsule, which was on display for five months in New York City in 2015, will also be shown on the temple grounds. The participatory art project has made it to 12 cities around the world so far. 

Kawaii culture will blend with traditional Japanese culture during this exhibition, so keep an eye out for more details coming soon!

What is 'Yes, Kawaii Is Art?' 

Sebastian Masuda has been at the helm of the global Kawaii movement for decades. 

 In 2020, Masuda asked a number of questions to fans of Japanese pop culture around the world–what is Kawaii? Why does Kawaii cross borders, generations, and gender? This new exhibition tries to find an answer to those questions while bringing some joy and excitement to the local community. 

Information

Sebastian Masuda Exhibition 'Yes, Kawaii Is Art' at Kanda Myojin Shrine

Dates: December 4 – December 12, 2021

Hours: 12:00-18:00 (Last Entry at 17:30)

Address: Kanda Myojin Shrine (2-16-2 Sotokanda, Chiyoda-ku, Tokyo)

Admission: Free (¥500 for Colorful Rebellion -Seventh Nightmare-)

https://sebastianmasuda.com/works/tokyo/

For more details on the event, follow Sebastian Masuda's Twitter: 

Hotel Koe Tokyo in Shibuya to Hold Solo Exhibition by Illustrator Kae Tanaka

Kae Tanaka will hold a solo exhibition at Hotel Koe Tokyo in Shibuya from November 26 until December 10, 2021. The artist has recently collaborated with popular girls group Nogizaka46 and actress Rio Uchida, and is skyrocketing in popularity throughout Japan.

Collaboration Goods

Overalls

Overalls

Socks

Hoodies

Tote Bag

Kae-chan Soft Vinyl Figures in Limited-Edition Color (By Lottery)

Over the past year, Hotel Koe Tokyo has been supporting the solo exhibitions of up-and-coming artists. This ima no koe (The Voices of Today) initiative is helping to highlight local talent that may otherwise be overlooked. 

Kae Tanaka is a Tumblr-based illustrator who has garnered large amounts of attention across social media. Collaborative goods created in conjunction with the hotel will be available, all of which are unisex and created by the French brand Le Pigeon Voyageur. A special Kae-chan vinyl figure will be available by lottery. 

Information

Kae Tanaka Exhibition 'Select' 

Running: November 26 – December 10, 2021

Location: Hotel Koe Tokyo 1F 'koe space' (3-7 Udagawacho, Shibuya, Tokyo)

A Tachikoma From Ghost in the Shell SAC_2045 Arrives at New Balance Harajuku

As a part of the brand's 9BOX series, New Balance has released a new graphic T-shirt collection in collaboration with Ghost in the Shell SAC_2045. The items went on sale November 12, and to commemorate the release, a Tachikoma from the series has arrived at New Balance Harajuku! For those who may not have seen the series, a Tachikoma is an AI tank prominently featured in the Ghost in the Shell universe.

T-Shirt

Long Sleeve T-Shirt

Collaboration Sticker

Picture Frame

Motoko Kusanagi, the main character of the series, perfectly exemplifies the New Balance brand, which promotes 'fearless independence.' Five new t-shirt designs are now available, all drawn by Ilya Kuvshinov, the character designer for Ghost in the Shell SAC-2045. The collection is available at official New Balance stores nationwide, as well as the online store and participating ABC Marts. Those who purchase items from the collection will receive a collaboration sticker, and a special picture frame will be available on the New Balance official store app NB Shop. 

New Balance's flagship store in Harajuku is celebrating its fifth anniversary this year and was the backdrop for the cover of Rolling Stone Japan to promote the collaboration. Fans of the anime series shouldn't miss out on these stylish threads!

SHIBUYA109 Taken Over by Sanrio's Popular Character Kuromi

Kuromi is taking over the fashion headquarters of Japan! The #WorldKuromificationProject x SHIBUYA109 Autumn Campaign featuring My Melody's punk rival is currently underway until November 21, 2021!

Original Apparel

Novelties

Kuromi Pop-up Shop: Let the #WorldKuromification Process Begin!

Sticker

Mask Case

Decorations

Sculpture

Kuromi came up with the #WorldKuromificationProject to inspire people to become their best possible selves. It's also a way to create more 'Kuromies': what Kuromi calls her fans. SHIBUYA109, a hotspot for trending fashion and new styles, is the perfect spot for the character to help people find themselves through fashion and pop culture. 

 

During the event period, the famous building will be decorated from top to bottom in Kuromi swag, and original collaboration goods with popular brands will be available for pre-sale. A pop-up store will be selling unique Kuromi items, so don't miss out on these before they disappear! A campaign will also be held to give away tickets to Sanrio Puroland, and visitors will discover plenty of photo spots and other surprises as they explore SHIBUYA109. 

VTuber Group NIJISANJI to Celebrate Four Years with 2-Day FANTASIA Event

The massive VTuber collective NIJISANJI will be holding a special 2-day event to celebrate four successful years! The NIJISANJI FANTASIA Event will be held at Pia Arena MM in Yokohama on January 22 and January 23, 2022. Female streamers will perform on Day 1, and male streamers will take the stage on Day 2. Presale tickets are now available by lottery for certain Fanclub members. 

As of October 2021, there are 107 Japanese NIJISANJI members, and a total of 156 members including the company's English, Indonesian, Korean and Chinese members. The group has over 30 million subscribers on YouTube across all members. The group has held a live event each year to celebrate these massive milestones. This year's event will be held in full-scale 3D collaborative costumes for the first time, and sixteen talents will be taking the stage total.

Who is your favorite member of NIJISANJI?

Information

NIJISANJI 4th Anniversary LIVE 'FANTASIA'

Performers: 

DAY 1: Mito Tsukino, Kaede Higuchi, Saku Sasaki, Yukia Shiina,  Uiha Aiba, Rena Yorumi, Inui Toko, Tomoe Shirayuki

DAY 2: Touya Kenmochi, Kanae, Hayato Kagami, Kakeru Yumeoi, Akina Saegusa, Kou Uzuki,  Shellin Burgundy, Kizuki Yashiro

Dates:

DAY 1: January 22, 2022 / Doors Open at 16:00, Show Starts at 17:00

DAY 2: January 23, 2022 / Doors Open at 16:00, Show Starts at 17:00

Location: Pia Arena MM (https://pia-arena-mm.jp/)

Official Site: https://event.nijisanji.app/4thanniv_fantasia

Ticket Information

Individual Member Fan Club Presale Tickets (Lottery)

NIJISANJI Fan Club (Kaede Higuchi, Saku Sasaki, Yukia Shiina, Kakeru Yumeoi) Presale Lottery Registration

Open: October 31, 2021 20:00 – November 7, 2021 23:59

URL: https://eplus.jp/nijisanji-4th-anniversary/fc/

Fan Club Site: https://fanclub.nijisanji.jp/

NIJISANJI Fan Club Presale Tickets (Lottery)

Presale Lottery Registration

Open: October 31, 2021 20:00 – November 14, 2021 23:59

URL: https://eplus.jp/nijisanji-4th-anniversary/fc/

'Reflexion' Serial Presale Tickets (Lottery)

Open: November 24, 2021 12:00 – December 5, 2021 23:59

URL: https://eplus.jp/nijisanji-4th-anniversary/sp/

*Must purchase NIJISANJI Cover Song Album 'Reflexion' 

Purchase Here: https://shop.nijisanji.jp/s/niji/item/detail/NJSJ-033?ima=0932

KAWAII MONSTER KITCHEN by ASOBISYSTEM Opens in Osaka

For visitors to Tokyo who love Japanese pop culture, the KAWAII MONSTER CAFE was a rite of passage. Opened in Harajuku in 2015 and produced by the Godfather of Kawaii himself Sebastian Masuda, the restaurant was a love letter to all things cute. Starting in February 2021, ASOBISYSTEM has taken over the operation of this beloved property. 

Regrettably, due to the state of the world, KAWAII MONSTER CAFE HARAJUKU closed at the end of January 2021. However, the spirit of this colorful place isn't dead, and a new concept and menu are now coming to fruition in Osaka!

Contents

Monster Cake and Choppy

Monster Burger

Colorful Tonkatsu Monster Burger (Red): ¥1,380 (Tax Included, Drink Included) 

This bright red monster burger will make a great subject for an Instagram photo and is filled with pork cutlet and bacon dipped in a special tomato sauce. 

Colorful Shrimp Fritter Monster Burger (Blue): ¥1,380 (Tax Included, Drink Included) 

This tasty shrimp fritter sandwich is best enjoyed with plenty of tartar sauce!

Colorful Blue and Red Mini Burgers: ¥1,280 (Tax Included) 

Can't decide which burger you'd like to try? How about both! Guests can also design their own monster burgers with a special topping kit.

Monster Cooking

Cooking Class Fee: ¥700 (Tax Included) 

Cooking Class Fee with Cutlery: ¥1,000 (Tax Included) 

Length: 30 minutes

Ages 9+

Quiz Rally Card

Traverse the four floors of the Hug Museum for a special quiz rally! There will be one question on each floor, marked by Choppy! Those who answer all the questions correctly will receive an original mask case!

Monster Merchandise

 

The Hug Museum, sponsored by Osaka Gas, offers plenty of hands-on exhibitions related to food. The grand opening of the KAWAII MONSTER KITCHEN was held on November 2, and inspired children and adults alike to have fun with their food and embrace all th ings kawaii. A photo spot featuring a massive monster cake has also been installed, supervised by Sebastian Masuda. Come experience the spirit of kawaii culture in Osaka!

Report: The Beauty of Wakayama Prefecture in Shibuya! Kinokuni Wakayama Culture Festival 2021 in Shibuya, Produced by Channel 47

The Kinokuni Wakayama Culture Festival 2021 in Shibuya, produced by Channel 47 and sponsored by the Agency for Cultural Affairs, was held at Shibuya CAST on October 3, 2021. 

The event was held to spread the word about the Kinokuni Wakayama Culture Festival 2021, the largest cultural festival in Japan, being held in Wakayama City from October 31 to November 21. Channel 47, the producer of the event in Tokyo, is a company using the power of pop culture and entertainment to share local Japanese culture with the world. 

Shibuya CAST, located between the popular neighborhoods of Shibuya and Harajuku, was the perfect location for the event, and visitors enjoyed a number of presentations showing off the best parts of Wakayama. Various goods from the southern prefecture were on sale, and celebrity guests and local figures were in attendance. An original Wakayama Panda Mask Cover, produced by ASOBISYSTEM, was given to over 3,000 guests to help prevent the spread of COVID-19. 

Click below for a video of the event highlighting the venue and talks. 

A Market Highlighting Wakayama's Cuisine

Booths in the plaza of Shibuya CAST were set up, each selling some local goods from the heart of Wakayama, including oranges, dried plums, sake, and shochu. 

Cultural Figures, Models, and Celebrities in Attendance

On a special stage erected on the grand staircase of the venue, a series of talks were held by cultural figures, models, and celebrities, including author Alex Kerr, TV personality Martin, and members of the popular girl group Atarashii Gakko!!

The guests chatted about a number of topics, from sharing what they love about Wakayama prefecture to discussing the tourism issues faced by local governments. A particularly interesting talk discussed how Wakayama intends to attract Gen Z tourists. These discussions were live-streamed on Instagram, with about 1,000 viewers outside the venue tuning in. 

▼Program

Part 1 [Why Come to Wakayama? PR Showcase]

Presenters: Saki Hontani (Model / Special Influencer for Kinokuni Wakayama Culture Festival 2021), Owarai Sumitani (Wakayama-born Comedy Duo), Kii-chan (Wakayama Mascot)

Part 2 [How Local Towns Should Approach Tourism ~How to Blend Tourism, Shibuya, and Entertainment~]

Presenters: Alex Kerr (Writer), Hiroyo Koike (Secretary-General, Shibuya City Tourism Association), Geiko Motoyasu (Director of Industry, Tourism, and Culture, Shibuya City)

Part 3 [Gen Z from Harajuku and Shibuya Discuss Wakayama Ver.1]

Presenters: Yume Kawabata (Model), Mitsuki Hasegawa (Model), MIOCHIN (Model), Saki Hontani (Model / Special Influencer for Kinokuni Wakayama Culture Festival 2021)

Part 4 [Gen Z from Harajuku and Shibuya Discuss Wakayama Ver.2]

Presenters: Atarashii Gakko!! (Music Group), Alex Kerr (Writer), Martin (TV personality), Yuutarou (Model)

Wakayama Panda Mask Cover, Produced by ASOBISYSTEM and Distributed to Guests

An original Wakayama Panda Mask Cover, produced by ASOBISYSTEM, was given to over 3,000 guests. Talent agency ASOBISYSTEM aims to promote Japanese pop culture worldwide and represents a number of popular artists, models, and creators, including Kyary Pamyu Pamyu and AMIAYA. With two available designs, TV personality Martin tweeted out images of the adorable creations. (https://twitter.com/martin_0406/status/1444163519696424963)

PR for on Giant Screens in Shibuya

The Kinokuni Wakayama Culture Festival 2021 in Shibuya was widely publicized around Shibuya on massive television screens. 

Information

The Kinokuni Wakayama Culture Festival 2021 in Shibuya (Now Over)

Sponsored by the Agency for Cultural Affairs

Produced by Channel 47

Date: October 3, 2021 (12:00-17:00)

Location: Shibuya CAST, Tokyo

Attendees: Over 3,000 (30% men, 70% women)

Official Site: https://wakayamainshibuya.jp/

Official Twitter: https://twitter.com/wkym2021_sby

Official Instagram: https://www.instagram.com/wakayamainshibuya/

About the Kinokuni Wakayama Culture Festival 2021

The Kinokuni Wakayama Culture Festival 2021 combines the 36th Wakayama Culture Festival and the 21st Festival of Wakayama Art and Culture for the Disabled. The event will take place from October 31 to November 21, 2021, with a number of events happening in Wakayama City to showcase local culture. 

The Kinokuni Wakayama Culture Festival 2021

Sponsors: The Agency for Cultural Affairs, the Ministry of Health, Labor, and Welfare, Wakayama Prefecture, Municipalities in Wakayama, the 36th Wakayama Culture Festival and 21st Festival of Wakayama Art and Culture for the Disabled Committee, Municipal Executive Committees, Cultural Organizations, Organizations for Those With Disabilities, etc. 

Running: October 31 – November 21, 2021

Location: Wakayama City 

Official Site: https://kinokuni-bunkasai2021.jp/

About Channel 47

Channel 47 is a project using the power of entertainment to share Japan and its local culture with the world. By getting popular celebrities and public figures involved, the company produces events and content that conveys the appeal of specific Japanese locales and customs to global audiences. 

Illustrator Hiten Holds First Solo Exhibition at pixiv WAEN GALLERY in Tokyo

The pixiv WAEN GALLERY in Shibuya will hold an exhibition by popular artist Hiten from October 22 until November 10, 2021. 

Merchandise

Signed Copy of Original Painting with Certificate of Authenticity / Original Mug / Long Sleeve T-shirt, etc.

The exhibition, titled 'Claire,' will be the artist's first-ever solo showing. Hiten will have 70 pieces on display, with the highlight being a large acrylic piece made exclusively for the exhibition. One original piece of art will be given away by lottery, while reproductions will be available for purchase. 

Special stickers will be gifted to those posting pictures of the exhibition on social media, so don't hold back!

Information

Pixiv WAEN GALLERY by TWIN PLANET x pixiv

Running: October 22 – November 10, 2021

Hours: 12:00-19:00

Address: pixiv WAEN GALLERY (TWIN PLANET South BLDG 1F, 5-46-1 Jingumae, Shibuya)

Access: 5-minute walk from Tokyo Metro Omotesando Station Exit A1

Admission: Free

pixiv: https://www.pixiv.net/users/490219

Official Site: https://www.pixiv.co.jp/