Over 1,500 Pikachu to Parade at Yokohama's 2018 "Pikachu Outbreak"
The Pikachu Outbreak is an annual event that never fails to blow up online.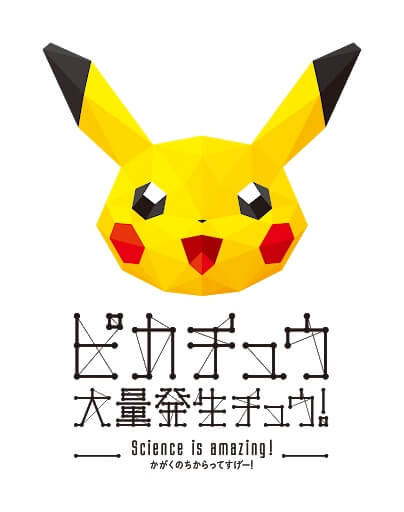 This year will mark the 5th run of the event where over 1,500 individual Pikachu will dance during the day and into the evening. This year's event will be unlike anything seen before, with the use of digital technology for the parade.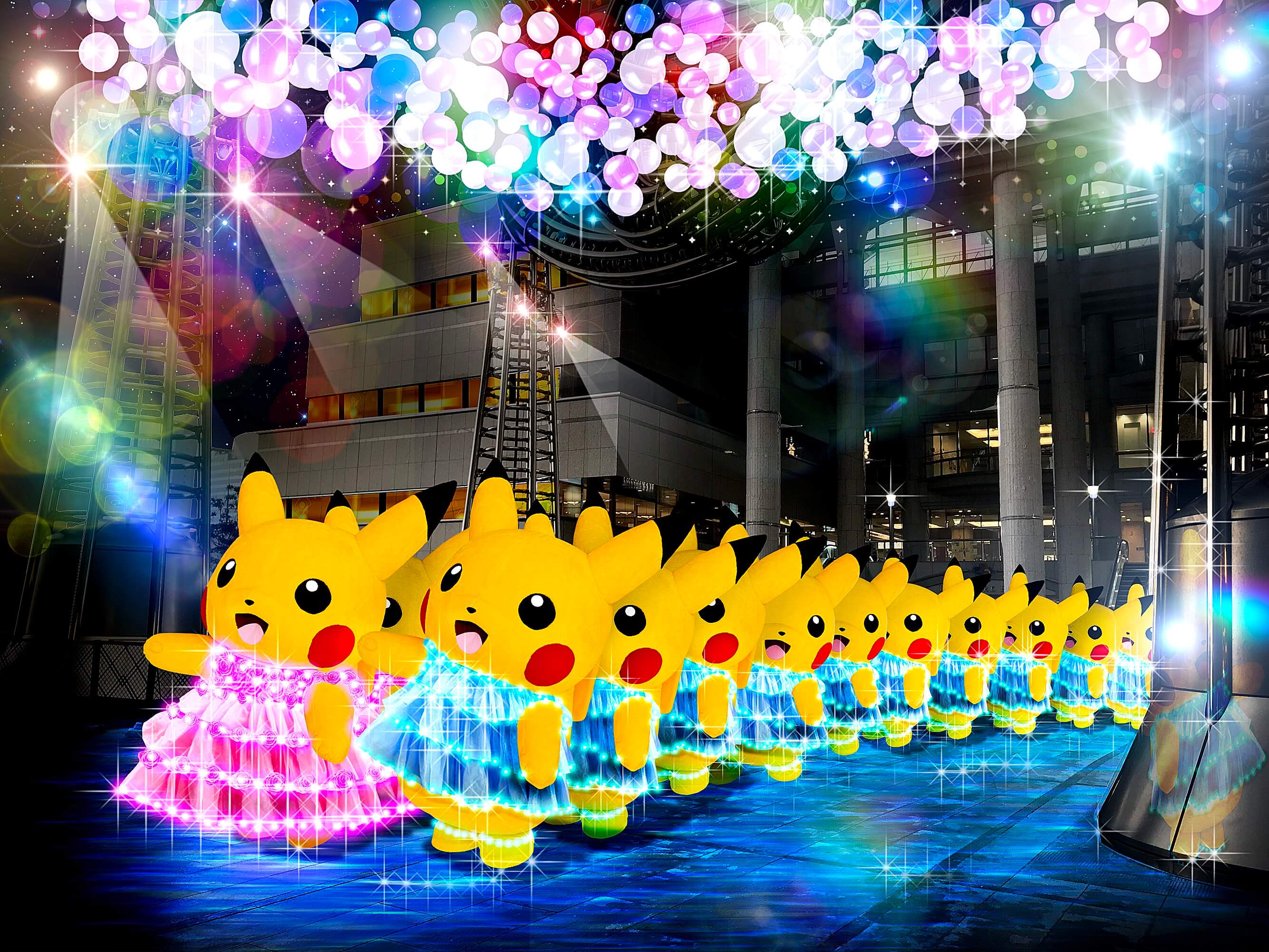 Pikachu Outbreak
 A different kind of performance is scheduled this year and will take place during the day and at night. Over 1,500 Pikachu will parade the streets.
Digital Splash Show 
The popular splash show will return this year at the Red Brick Warehouse. Prepare to get soaked! This year, in addition to the afternoon show, the night show will combine the stage performance with digital technology.
Pikachu Parade and the Ocean Parade and shows will also take place at sea at Minato Mirai's inner harbor with Yokohama's gorgeous scenery in the background. You will be sucked into a world never before seen as the performance makes use of digital technology. Pokémon fans won't be able to resist this event.
Don't miss out!
■Information
 Pikachu Outbreak!
Location: Yokohama Minato Mirai
Running: August 10, 2018 – August 16, 2018
RECOMMENDED ENTRIES
Charge Your iPhone With These Pokémon Cable Huggers

The second line in the series of Pokémon cable covers will be released on July 5. They'll be available to purchase at capsule machines. It costs ¥300 for one go and there's six to get.

A common problem iPhone users face is their phone cable disconnecting so they can't charge. This cable figure series was developed to tackle this issue.

Not only do they prevent disconnection, they look cute too, adding a whole new experience to your charging experience. And all the familiar faces are making an appearance in this second line which fans are sure to love. Let's take a look at the line-up.

Of course we have to have Pikachu, whose electric type skill set is sure to benefit the speed of your charge.

Eevee is a popular Pokémon with fans of across all the generations. Simply cute, but it can be difficult choosing which Evolution stone to give it.

Let's hope Squirtle doesn't get the cable wet!

Bulbasaur ensures your cable won't fall out as he uses his vines for extra grip.

Charmander pose is precious as he gazes this way.

Don't lick that, Gengar!

And there you have it! Try to catch your favourite, or if you're a true Pokémon master, then try to catch 'em all!

■Information
Pokémon Gyutto Dakitsuki Cable Covers

Release Date: July 5, 2018 (*May differ between regions in Japan)

Price: ¥300 per go

Designs: 6

Webpage: http://kitan.jp/products/ccm_pokemon

Eevee to Join the Pikachu Outbreak Parade in August 2018

Japan's army of Pikachu is readying themselves to appear at the Pikachu Outbreak: Science Is Amazing event set to take place from August 10 to 16 in the Minato Mirai area of Yokohama.

Pikachu Outbreak began in 2014 and has been held every year since. This year marks the event's 5th anniversary. Every year, packs of Pikachu march from Queen's Square Yokohama to Grand Mall Park, bringing in countless spectators. For the first time ever this summer, an army of Eevee will join the march. You can catch them in the Shinko Chuo Hiroba area. Be sure to confirm the times and locations as the Pikachu and Eevee marches are taking place in different locations.

Additionally, there'll also be a Pikachu march at night too.

Prepare to get soaked if you roll up to Yokohama Red Break Warehouse as there will be a Pikachu splash event taking place. It promises to be bigger and better than previous years, and will take place during the day and at night this time around.

Pikachus will also greet everyone from boats again this year. Prepare to take some great photos of the Pikachu waving to you atop the water with a gorgeous view of Minato Mirai in the background.

A special night time show is also scheduled to take place. Join the Pikachu Outbreak this summer!

■Information

Pikachu Outbreak: Science Is Amazing

Date: August 10, 2018 – August 16, 2018

Location: Minato Mirai area

Participating Facilities: Queen's Square Yokohama, Yokohama Red Brick Warehouse, Nippon Maru, Nippon Maru Memorial Park, Landmark Plaza, MARK IS Minato Mirai, JR Sakuragicho Station, Sakuragicho Station area, Minato Mirai Line of Minato Mirai Station, Yokohama World Porters, Yokohama Cosmo World, Shinko Chuo Hiroba, Pokémon Center Yokohama

Event Website (Japanese): http://www.pokemon.co.jp/ex/pika_event/

The 'Nee, HelloPika' Pikachu Robot Will Respond to Your Voice

Nee, HelloPika is the new pocked-sized Pikachu robot releasing on August 4 that will respond to talk who talk to it. The product is being released in Japan at toy shops and department stores across Japan as well as via online shops including Takara Tomy who developed this product.

The robot was developed in order to create a lifelike Pikachu for people to own. When you call to it, Nee, Pikachu! (Hey, Pikachu!) he will turn his adorable face to you and reply. After it is released in Japan there are plans to later release it in South Korea, China, Hong Kong, Taiwan, Singapore, Malaysia and Thailand.

Pikachu will say his cute and iconic lines you like Pikapika and Pikapi! If you reply to him he will sing, use Thunderbolt, nod, laugh and more. You can make his cheeks light up, and he will laugh if you poke him on his side.

HelloPika responds to sounds, so anybody can enjoy playing with him whether they're a young and budding Pokémon Trainer or a seasoned Pokémon Champion. Standing at just 10cm in height, he'll fit right in your pocket, so you can feel just like Ash as you battle your way to the Pokémon League.


Head on out there with your very own Pikachu and catch them all!
RELATED ENTRIES
BEAMS JAPAN Shinjuku Launches Event to Promote Japan's Sento Bath Houses

The Sento no Susume 2021 event being held by BEAMS JAPAN and Cow Brand Soap has now headed to BEAMS JAPAN Shinjuku. As part of the event, Mizuno has held designed a 'running course' is collaboration with sento bath house owners who have listed their recommended spots for running.

From Left: Hiroshi Fukui (Managing Director at Cow Brand Soap), Aya Terakawa (Sports Caster), Mari Yamazaki (Manga Author), Ryozo Naganuma (Kotobukiyu's 3rd Generation Owner), Hikaru Ikeuchi (Chairman of Board of Directors)

BEAMS JAPAN Shinjuku Floor 1F – Sento no Susume 2021 Pop-Up

BEAMS JAPAN Shinjuku Floor 1F – Sento no Susume 2021 Pop-Up

BEAMS JAPAN Sento no Susume 2021 Virtual Venue

For many years, sento public bath houses have been big part of Japanese culture and are located up and down the country. They are places people go to unwind, relax, and destress. However, with times changing, they are because less part of people's lives, and the facilities themselves are seeing significant wear and tear as well as not having successors to take over the businesses. Sento no Susume aims to revitalise sento and raise their cultural value once again by showing how they can be enjoyed. The first event was held in January and February in 2019.

The event arrived at BEAMS JAPAN Shinjuku on April 26 and  invites manga artist Mari Yamazaki on board who has given the store a makeover with her iconic artwork themed on exercise and bathing. This event combines sento bath houses with sports, and so as well as discovering bath houses to visit, you can learn find out about great running courses at the Sento Run no Susume corner. There's also a virtual venue accessible on the official website that creates the store in 4K 3D so everyone around the world can get involved regardless of their location.

Information

Sento no Susume 2021
Srart Date: April 26, 2021

Special Areas

BEAMS JAPAN Shinjuku




Running: April 26, 2021 – May 31, 2021

MIZUNO OSAKA CHAYAMACHI




MIZUNO TOKYO

Sento no Susume 2021 Merchandise

Available at BEAMS in-store and online

Participating Branches: BEAMS JAPAN (Shinjuku)

Dates: April 26, 2021 – June 30, 2021

Future participating branches depending on Japan's state of emergency: BEAMS JAPAN SHIBUYA/BEAMS JAPAN KYOTO/BEAMS STREET UMEDA/HEP FIVE 



Event Details: https://www.beams.co.jp/special/teamjapan/sentou/
Virtual Venue: https://my.matterport.com/show/?m=pMV2FmHUg4M

BEAMS Official Website: https://www.beams.co.jp/

Hibiya Festival 2021: Musicals, Performances, and More

This year's Hibiya Festival will take place around Tokyo Midtown Hibiya from April 29 to May 16. Visitors can enjoy free musicals, Japanese dance, opera, and more, all in an open space.

Hibiya Festival main visual

Peter Pan Broadway Musical – Mini Concert & Talk | Thursday April 29, 2021

Everybody's Talking About Jamie – Japan's First Rendition | Sunday May 9, 2021

Hibiya Festival x Hibiya Music Festival Collaboration Stage | Saturday May 8, 2021

Hibiya Outdoor Noh Performance | Thursday April 29, 2021

NBA Ballet | Saturday May 1, 2021

CAT-A-TAC SHOW (CAT-A-TAC) | Sunday May 2, 2021

"Hibiya Ongaku Daigaku" – Shibuya Ongaku Daigaku Open Campas

Hibiya Festival Program

This year marks 40 years since the Peter Pan Broadway musical first hit Japan, and so it will be performed at Hibiya Festival 2021. The hit British musical Everybody's Talking About Jamie will also be performed in Japan for the first time with a full Japanese cast. On the music side of things, music producer Seiji Kameda is spearheading the Hibiya Musical Festival. There are around 20 different slots to enjoy at the festival, all of which are free to watch and many which don't need to be booked in advance. The festival is also producing video content this year for those unable to attend so they can still be part of the fun online.

Laforet Harajuku Announces LAFORET GOLDEN WEEK

Golden Week is almost here in Japan, and so Laforet Harajuku is readying itself for its special LAFORET GOLDEN WEEK event which will run from April 24 to May 9.

Around 60 stores inside the Harajuku-based shopping centre are participating in this event where shoppers can get their hands on a new wardrobe full of outfits, a stock of items and accessories, and more. There is also a special item available at Charles Chaton on Floor 4F of Laforet that is made as part of a triple collaboration between the store, DJ and music producer Night Tempo, and Rie Kanou, the author of the manga series Slow Motion wo Mou Ichido. At FRAPBOIS on Floor 1.5F, there's a selection of t-shirts, shirts, one pieces and other must-grabs created in collaboration with Osamu Goods. And that's just a taste of the many exclusives to be sold and doesn't take into account all the other events that will take place at this year's LAFORET GOLDEN WEEK. Let's dive deeper.

The Little Cat Shop by MILKBOY | April 30 – May 9 | Floor 1F Entrance Space

The Little Cat Shop by MILKBOY is a cat-themed shop by three brands: MILK, MILKBOY, and LAND. It will incorporate hit motifs from the brands' past line-ups as well as introduce all-new trends. As well as clothes, there are accessories, sofvi toys, and other items, each woven with each of the brand's touch. There will also be a raffle to win exclusive sofvi toys made by notable sofvi artists like IZUMONSTER and Konatsuya. Plus, all customers who spend over ¥10,000 will get an original sticker.

Cat eyes dress ¥32,450 / CAT EYES SHIRTS ¥19,250 / CAT TOWER TEE ¥8,800 / MISCHIEF cat Frill TEE ¥13,200 / Ribbon CAT TEE ¥7,920 (Tax Included)

Kuttsuketemiyou Picture Book Pop-Up Shop | May 1 – May 16 | Floor 2F POP UP SHOP SPACE

Kuttsuketemiyou is a picture book by contemporary artist Ken Kagami and it's getting its first pop-up shop at Lofret Harajuku. The humorous book sees Kagami seeing what would happen if he tried attaching certain things to animals. It's a work of artistic nonsense enjoyed by children and adults alike, and fans of the quirky story can get their hands on a range of merchandise featuring the cute creatures. Kagami will also be doing signings.

Kuttsuketemiyou Book ¥1,650 / Mug ¥2,750 / Tote Bag ¥4,180 / T-Shirt ¥4,950 (Tax Included)

ABEMA 5th Anniversary Laforet Harajuku Campaign

In celebration of ABEMA's 5th anniversary, it is holding a limited-time campaign in collaboration with several popular Japanese TV shows such as Koi to Ookami ni wa Damasarenai and Black Cinerella. ABEMA is a Japanese video streaming website. During the campaign, customers who spend over ¥2,000 at select stores will receive a limited-edition Black Cinderella sticker and a ticket to an online event centred on Koi to Ookami ni wa Damasarenai. They can also enter a raffle to win signed merchandise from the shows if they show their receipt and have spend over ¥2,000.

Harajuku Shopping Week 2021 | April 28 – May 7

Shoppers who spend over ¥1,000 at select stores will receive a scratch card that may net them a ¥1,000 coupon.

UNDER GROUND SNAP Photoshoot | April 29 – May 8 @ 12:00-16:00

A photoshoot will take place down on Floor B1.5F. Those who sign up can have their photo taken professionally by Gothic and Lolita Market which will be featured in the early June 2021 edition of Laforet Harajuku's tabloid as well as on HARAJUKU POP WEB. Info on how to apply can be found on LAFORET GOLDEN WEEK's official website.

Tennozu Canal Fes 2021 Spring: A Line-Up Of Asian Music Artists

Tennozu Canal Fes 2021 Spring ~WORLD TRAVEL – ASIA~ is set to take place online via CANAL's official YouTube channel on April 24. The event comes in response to the cancellation of the in-person event due to fears of COVID-19 transmission.

"World Travel" is the theme of Tennozu Canal Fes 2021 with a different region to be chosen each season, allowing for music lovers and concertgoers to enjoy a little bit of something from abroad. The theme for spring is Asian music which focuses on music from around Asia – except Japan. Viewers can tune in to see everything from Indian dancing to classical Chinese opera, Chinese erhu performance, and more. Performances will still take place at Tennozu Canal in Tokyo but will be live streamed.

Schedule

14:00~14:30 coco ayumi & Ethno-Exotica Vaudeville (Indian dance)

15:00~15:30 Kanae Nozawa (Erhu)

16:00~16:30 Shinchou Gekiin (Classical Chinese opera)

17:00~17:30 HamojiN (Acapella)

18:00~18:30 Tsukiko Nakamura (Piano and hand mic)

18:40~19:10 Tsuzu King (Solo singing)

Information

Tennozu Canal Fes 2021 Spring ~WORLD TRAVEL – ASIA~

Date: April 24, 2021

Time: 14:00-19:30

Venue: KIWA TENNOZ

Streaming: CANAL Channel on YouTube

Official Website: http://canalside.or.jp/

Earth Day Tokyo 2021 to Promote Sustainability, Eco-Friendliness, and an Organic Lifestyle at Yoyogi Park

This year's Earth Day Tokyo will take place at Yoyogi Park from April 17-18 where messages of eco-friendliness, organic products, sustainability, ethics, and inclusiveness will be at the core of various events held as part of the festival.

This year marks Earth Day Tokyo's 20th run as part of the global Earth Day initiative and brings together environmental NPOs, charities, and locals. Due to COVID-19, in-person events will only take place on April 17 and 18 but the festival will run online from April 17 to 25.

Earth Day Tokyo 2021 Concert

Concerts will take place across the two-day Yoyogi Park festival. Many musicians and guests have committed themselves to the future of the planet at the Earth Day Tokyo's concerts, with past line-ups including Japan's King of Rock Kiyoshiro Imawano, UA, BONNIE PINK, and more.

This year will see performances from Itou Seikou ITP, Kenichi Nagira, yae, scoobie do, Taiji Sato, Nozomi Nobody, hachi_Aigoz, tico moon, Rokuta Yanagiya, and Ichido Ryutei.

Market area

Every single product at the market booths has a story, and visitors will be able to hear about them from the makers in-person as they shop. And the items sold at the market will be different each day, stocking something to add a little environmental consideration into our lives.

C. W. Nicol's "Nicol's Forest Kitchen" sausages help plant forests

The late Welsh-born Japanese writer, actor, and singer-songwriter C. W. Nicol was the Executive Committee Chairman for Earth Day Tokyo from 2000 until his passing last year. He also launched Nicol's Forest Kitchen in 2011 which has been a regular at Earth Day Tokyo to help protect Japan's forests. The food stall will make an appearance this year too.

C. W. Nicol began to wonder how he could help raise people's interest in forests as well as help revitalise forests that had been destroyed. Nicol's Forest Kitchen project was his answer: to spread awareness through food, and in doing so, the project could help build up forests.

Visitors separate garbage themselves with the help of volunteers

At the Eco Station, volunteer staff will help direct visitors in separating garbage properly, raising awareness on the proper procedures which they can take away home with them.

Information

Earth Day Tokyo 2021 @ Yoyogi Park

Running: April 17, 2021 – April 18, 2021

Time: 10:00-17:30

Where: Yoyogi Park

Entry: Free

Earth Day Tokyo Official Website: https://www.earthday-tokyo.org

Little Glee Monster and Other Japanese Artists Announced For Tokyu Musix Challenge

Tokyu Musix Challenge is set to take place at Bunkamura Orchard Hall this year on March 7 at 18:00.

2020 saw the cancellation of music events across the world, with Japan being no exception. Shibuya, Tokyo's hub of countless live music venues and halls, was particularly affected by the effects of the pandemic. But the energy and power that music artists hold is one they can offer to brighten up peoples' time during today's times. That's where Tokyu Musix Challenge comes in, a new kind of music festival that will bring together a multitude of genres, and where better for it to be held than the cultural melting pot that is Shibuya.

This year will be the first run of the festival, where a collaboration between classical music and contemporary pop music will clash at Bunkamura Orchard Hall. The Tokyo Philharmonic Orchestra, which is recognised as Japan's oldest symphony orchestra, will play alongside acts such as Little Glee Monster, Ai Higuchi, Win Morisaki, Meimi Tamura, Kayoko Yoshizawa, ROTH BART BARON, and more. And the line-up is set to grow as more performers will be announced in the lead up to the event.

Comments from the Artists

Little Glee Monster

"We are really looking forward to feeling the fresh breeze of our music colliding with the grand scale of an orchestra. We'll be sure to play our part so that we don't lose to the overwhelming performance of everyone in the Tokyo Philharmonic Orchestra, but also so that our music complements theirs. We hope that everyone can have a good time and feel good from the strength that music has."

Ai Higuchi

"In 2020, we may have all lived kind of complicit with so many options in front of us leading down different paths. A certain friend might have gone to a drinking party, another might not have seen their lover for a long time. What choices do we make? We become darker depending on our choices. In Shibuya, a city that continues to change, I will sing my unchanged songs."

Win Morisaki

"Over this past year, the respect I have for the position I'm in where I can express myself has really sunk in. I'm so happy I've been able to get involved with this challenge. And getting to sing with an orchestra, it's magnificent. I'm so excited about what's to come."

Meimi Tamura

"I can't contain my excitement at a genre collaboration between classic, which is the foundation of music, and pop which is strongly tied to Shibuya. I think I'm going to start feeling tense at getting to perform alongside everyone in the Tokyo Philharmonic Orchestra and singers of all different kinds of music. We don't have a lot of freedom today during the pandemic, but I will work my hardest so that I can deliver love through music from the city of Shibuya."

Kayoko Yoshizawa

"My chest roars and having the opportunity to perform along side Japan's oldest and longest-running Tokyo Philharmonic Orchestra at the legendary Orchard Hall. It's my first time experiencing singing with an orchestra, so I'm looking forward to seeing how the songs will be structured, and how my voice will sound, when we do it."

Solve Mysterious in Tokyo While Walking Around Asakusa in This New IRL Game

Japanese IRL mystery game production company Haregake is launching a new game in collaboration with Cosmos Hotel Management who are known for managing the apartment hotel chain MIMARU. MIMARU Tokyo Asakusa STATION, a new branch, is set to open on April 22.

This game will take place around Asakusa in Tokyo and can be played by couples, families, and groups. The event is being carried out with all necessary COVID-19 safety measures in place and aims to get people learning more about the wonders of Asakusa with a game that incorporates elements of the district's traditional buildings, culture, and more. It's a chance to sightsee around one of Tokyo's most iconic areas while solving puzzles at the same time.

The game kit can be bought at the vending machine inside MIMARU Tokyo Asakusa STATION when it opens later this month. It includes the story, which you can read below, and everything you need to get yourself started. There's also no time limit, so players can take as long as they like while they enjoy the sights.

The Game's Story

"I want you to find the treasure of Asakusa for me."

So says the request that finds its ways to you – you, who are a detective.



A certain wealthy individual once resided in Asakusa.

He left a letter behind, and now this letter is in your hands.

"This map – perhaps it shows the location of this treasure."

Will you be able to locate the treasure resting in Asakusa?

Head on out and solve the mystery as you walk around the district.

Information

Asakusa Detective Game: The Secrets of the Millionaire's Forgotten Letter

Japanese Game Name: 浅草街歩き探偵録〜富豪の残した手紙の秘密〜

Start Date: April 22, 2021 (Not a limited-time event, will be held permanently)開

Start Point: MIMARU Tokyo Asakusa Station

Address: 2-20-4 Kaminarimon, Taito-ku, Tokyo, 111-0034

Official Website: https://nazotoki.mimaruhotels.com/

Ditto Pokémon Pink Gold Necklace Released by Japanese Luxury Jewellers U-TREASURE

Japan's luxury character jewellery brand U-TREASURE, which creates accessories for character-loving adults, welcomes its new Ditto Pokémon necklace coated in pink gold.

Ditto Necklace Silver (Pink Gold Coating) | ¥17,600 (Tax Included)

Ditto is known for its shapeshifting ability to transform into anything. This Normal-type Pokémon, first introduced in Generation I, has turned into a luxury pink gold necklace so you can take it with you on your Pokémon Trainer adventures wherever you go.

Poké Lid Project Lays Down New Manhole Covers in Kyoto

Five new Pokémon manhole covers were laid in Kyoto on Tuesday as part of the Poké Lid  project to place Pokémon-design manhole covers across the country.

Kyoto Original Poké Lids

The five Poké Lids are located in Arashiyama, Okazaki Park, Maruyama Park, Umekoji Park, and Nishikyogoku Athletic Park.

All of the Poké Lids placed across Japan feature completely original Pokémon designs making each individual one the only one in the world. The Pokémon Company is also working to make each one of them PokéStops for Pokémon GO.

 ©2021 Pokémon. ©1995-2021 Nintendo/Creatures Inc./GAME FREAK inc.

Hoshino Resorts BANTA CAFE Announces Art Festival by the Beachside

The incredible Hoshino Resorts BANTA CAFE, a beachside cafe which offers guests a breathtaking ocean view along the Okinawan coast, has announced the upcoming Beachside Art Festival which will take place from April 10 to May 9. The festival will bring together artwork from a range of artists born and raised in Okinawa and leading the island's youth culture. There will be a range of events from live painting to workshops, exhibits, and more.

The participating artists have all taken part in personal art exhibits, art events, showcased their work at concerts, and more both inside and outside Japan, but due to COVID-19, many events have of course been cancelled. Beachside Art Festival will serve as a way to display their wonderful works while supporting them at the same time.

The Artist Line-Up

DENPA

nami

HAYATO MACHIDA

Chibana Yukinaga

MACHIDA visiting BANTA CAFE to check the feel of the ocean and their artwork

Vibrant artwork with the ocean as the backdrop

Visitors will be greeted by artwork dotted across various locations around BANTA CAFE. If they follow the top of the cliff down to the beach they will find sofas to sit on which have also been decorated with the artists' artwork. Then there's the Goro Goro Lounge with its enormous window that stretches an entire wall and offers a panoramic view of the sea. Here, visitors can look out at the artwork which will look like it's floating above the horizon. All drinks ordered also come with a free sticker featuring artwork by the four participating artists.

Experience art-in-the-making with live painting

DENPA and MACHIDA will host their own live painting sessions where they will take inspiration from the surrounding environment.


HAYATO MACHIDA @ April 10, 2021 / April 11, 2021

DENPA @ April 18, 2021

Times: 11:00-13:00 / 14:00-17:00

Where: In front of BANTA CAFE on the beach

Price: Free

Have a go at traditional Okinawan bingata dyeing

Visitors can have a go at making their very own coasters from nine different colours using a traditional Okinawan stencilled dyeing technique known as bingata.


Running: April 24, 2021 / May 1, 2021 / May 2, 2021 / May 5, 2021

Times: 10:00 / 12:00 / 14:00 / 16:00 (Each slot lasts approx. one hour)

Capacity: 4

Where: Iwaba Terrace

Price: ¥2,000 (Tax Included)

Note: Online booking required

Take home a souvenir at the beachside museum shop

A museum shop will be open for the event on weekends and holidays where you can pick up art prints, stickers, postcards, and other mementos.


Opening Days: Weekends & Public Holidays

Opening Hours: 10:00-18:00

Where: Beachside Terrace

Information

Hoshino Resorts BANTA CAFE – Beachside Art Festival

Running: April 10, 2021 – May 9, 2021

Where: Hoshino Resorts BANTA CAFE, Okinawa

Official Website: https://banta-cafe.com/en/

Edo Period 'Robot' Karakuri Puppets Get Exhibition in Yokohama

Yokohama Takashimaya Gallery has announced an exhibition hosted by Tamaya Shobei IX, a master of traditional Karakuri puppets, which will run from April 21 to May 10.

Karakuri dolls are wooden mechanical dolls made in the image of humans with movable parts, such as the hands and legs which are fitted with special mechanisms. Each and every doll is handmade, and visitors can look forward to seeing around 40 of them at the exhibition, including newly-made ones.

Here are some of the pieces that will be on display at the exhibition.

Festival Float Karakuri Dolls

The culture of merchants in the Edo Period blossomed at float festivals. They crafted Karakuri dolls to be placed on floats. At the time, this was considered something very simple, but adding mechanisms to these dolls was the start of the Karakuri doll. A variety of these festival float dolls will be showcased, such as the Kamakiri mantis doll which was revived by the seventh generation Tamaya Shobei, as well as newer works from recent years like the Nue Japanese chimera (as pictured above).

Tatami Mat Karakuri Doll

Other famous dolls to be included in the exhibition are the chaun ningyo tea-serving doll, the koma-mawashi ningyo spinning top doll, the calligraphy doll, and more.

New Works

Also in the line-up are new works being created by Tamaya Shobei IX, like the revival of the Tsuru crane and another featuring a crow tengu.

Pixar Japan Announces 'PIXAR! PIXAR! PIXAR!' Event to Take Place in Tokyo

Seibu Ikebukuro will pay host to the upcoming 'PIXAR! PIXAR! PIXAR!' event which will take place from April 8 to 19 in cooperation with Pixar Animation Studios and Walt Disney Japan. Pixar fans can look forward to viewing a special selection of valuable concept art, buying merch, and more.

A Look at Pixar Animation's History

Feel Like You're at Pixar Animation Studios

The event will be a celebration of all things Pixar, from their early animation shorts to their upcoming film Luca. This will include a special area that recreates the real-life Pixar Animation Studios.

Pixar Office Photo Postcards (3 Designs) | ¥220 Each

BnL T-Shirt (One Size Fits All) | ¥3,520

Canvas Panel (29.7cm x 21cm) | ¥3,850

Event-Original Merchandise (Excerpt)

Plates | ¥990 Each

Shopping Bag | ¥880

Pins 8 Designs)

There will also be a trivia quiz to test how much fans know about their favourite films, as well as a special video showcasing the making of the original artwork displayed at the event. Around 200 pieces of merchandise will also be sold.

PIXAR! PIXAR! PIXAR! is a popular annual festival in Japan and a must-visit for any fan of Disney/Pixar.

©DISNEY/PIXAR All rights reserved. No reproduction or republication without written permission.

Information

PIXAR! PIXAR! PIXAR! 2021 First Run

Running: April 8, 2021 – APril 19, 2021

Where: Seibu Gallery at Seibu Ikebukuro Bekkan Floor 2F

Opening Hours: 10:00-20:00

Official Website: https://www.sogo-seibu.jp/ikebukuro/