With just a small bit of ingenuity, turn everyday food into something cute using Kaori's recipe series! With a few simple ideas, an ordinary recipe magically transforms into a cute dish.
In this "character recipe" you will learn how to make a Winnie-the-Pooh Baked Cheese Cake using a food processor. This menu item is very easy to make and is so delicious!
1:Ingredients
20cm diameter circular pie pan
☆Pie shell
Crackers (RITZ) 80g
Melted butter (unsalted) 40g
☆Cheese cake filling
Cream cheese 250g
Granulated sugar 100g
Salt – moderate amount
Sour cream 180g
Vanilla beans – one pod
One egg
One Egg yolk
Lemon juice – one tablespoon
Cake flour – one tablespoon
2:Put the crackers into a food processor and grind them up. Then, put butter into the processor and mix the ingredients together.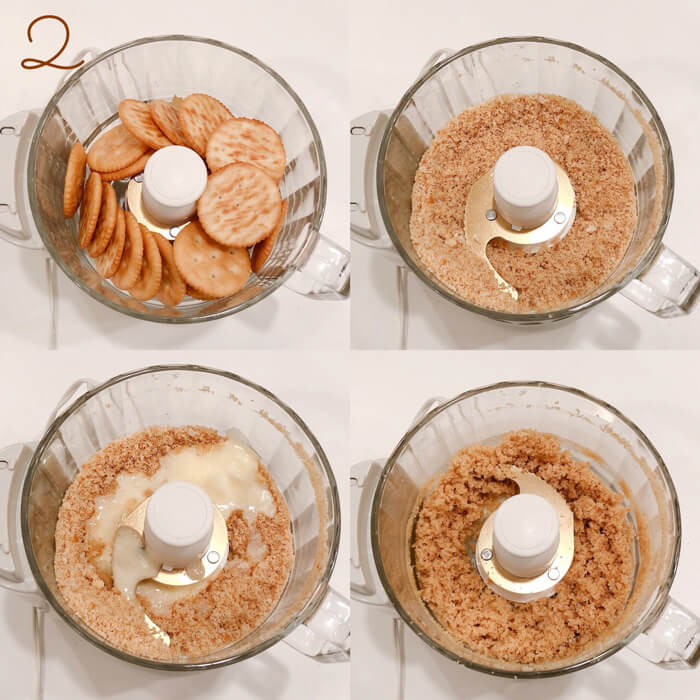 3:Cover a potato masher with a food wrap and put the ingredients in step 2 inside the pie pan. Press until the shell is firm.
☆It is recommended to use a "drop out bottom" pie pan but you can use a disposable paper pie pan if you don't have one.
4:
①Mix cream cheese
②Mix granulated sugar and salt into ① after it gets creamy
③Pour in the sour cream and mix it in with the ingredients.
④Add the vanilla beans and mix it together with the ingredients.
⑤Add the egg and egg yolk and mix them together with the ingredients.
⑥Add the lemon juice and cake flour and mix them together with the ingredients.
Pour in the cream cheese mixture into the pie pan mentioned in step 3.
Bake in a preheated oven (160℃) for 50 minutes to an hour. Cool the cheese cake and remove the paper at the bottom carefully.
☆Make adjustments in the baking time depending on the oven that you are using.
☆This time, I didn't want the cheese cake to look brown so I placed some aluminum foil on the top of the cake after baking for 20 minutes.
5:Cool the cheese cake in the refrigerator and decorate it.
☆I used a store-bought cheese cake to make the ears and hands of Winnie-the-Pooh.
Decorate the cake with your favorite fruit! The cake is delicious even without decorations, of course!
6:Use a circle cutout as shown in the photo below to make the ears and hands. I bought the cutouts at Seria (a 100-yen shop).
Draw the face using a chocolate pen and….voila, your Winnie-the-Pooh Baked Cheese Cake is now complete!
Kaori invites you into her world of character-themed food dishes in her recipe series. Be sure to check out her Instagram where she has uploaded many pictures of her character dishes!
■Profile
Kaori Kubota (@kaopan27)
I live in Hokkaido and I love to make character-shaped meals, desserts and breads.
I enjoy making character foods because I want to see my family smiling. My character foods and character bento boxes are introduced on my Instagram page→@kaopan27