Kyary Pamyu Pamyu's New Song 'Kizunami' to Feature as Monster Strike The Movie: Sora no Kanata's Main Theme
2018 is the year of Kyary Pamyu Pamyu, who released her new song Kimino Mikata earlier this year and recently concluded her 4th world tour. Excitement and anticipation surrounding the singer has been high, and this has become even more so with the recent announcement of her first new album in four years. Titled Japamyu, the brand new record will drop on September 26.
In more recent news, it's just been announced that one of the new songs on the album, Kizunami, will be used as the main theme song for the upcoming anime film Monster Strike The Movie: Sora no Kanata set for release on October 5. The film is an original anime adaptation of the hit mobile game Monster Strike which has over 45 million players worldwide.
The new song Kizunami will be released as a standalone single on September 7 ahead of the album's release.
The feature film was created by XFLAGTM, who produce entertainment under their slogan Ketahazure na Bouken o ("Embarking on an Exceptional Adventure"). It is produced by Orange who are one of the foremost leading studios in the production of gorgeous CG animation. The film is graced by an exceptional voice cast including Masataka Kubota who plays protagonist Kanata, Alice Hirose who plays the heroine Sora, and voice actor veteran Kōichi Yamadera who plays Senju.
■Monster Strike The Movie: Sora no Kanata Music Video

The story takes place in a world where 13 years ago, part of Tokyo suddenly breaks away and floats up into the sky. Our protagonist Kanata (Masataka Kubota) is your every day high school student who began living with his grandmother after his parents passed away. He encounters Sora (Alice Hirose), a mysterious girl who came from the sky. The two of them work together to help save the citizens whose worlds are fated to war. Kanata, who still doesn't know exactly who he is, must learn to mature alongside Sora and his allies as they navigate through the war.
The film's main theme song Kizunami was written by music producer Yasutaka Nakata who ensured to maintain the story's theme of strong friendship. It's an oriental and jaunty track in which you can very much feel Kyary's essence and outlook. A collaborative music video was also released that features the song together with scenes of the movie.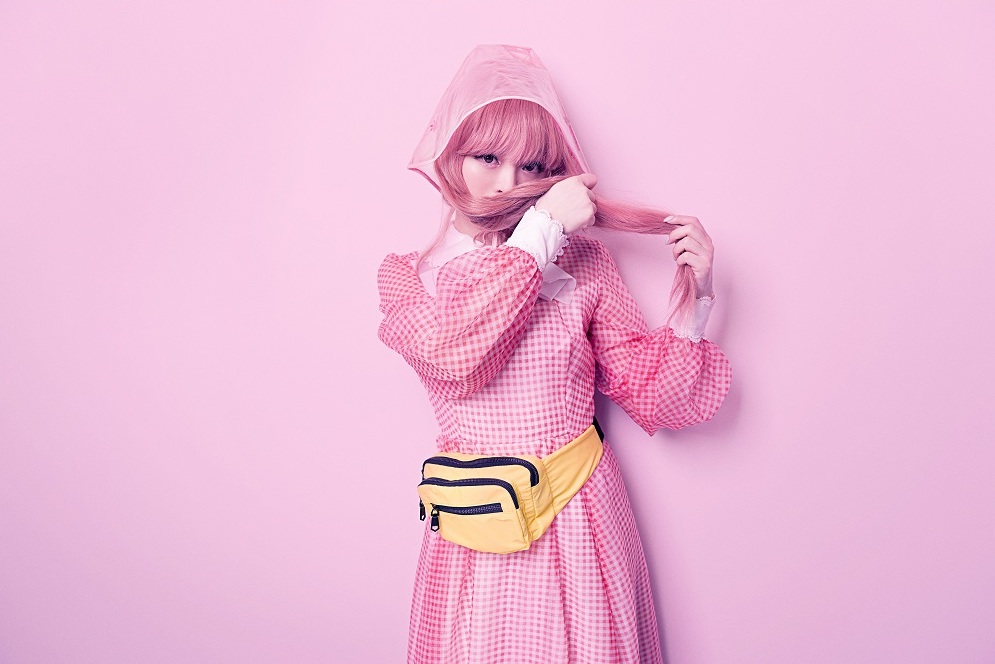 Kyary Pamyu Pamyu's Comments
In the movie, the protagonist Kanata meets characters like Sora and the vampire siblings Tōya and Yūna who he fights and grows alongside while discovering the importance of the bond between friends. I think the lyrics [of the song] convey things like how it's good to have friends and how wonderful it is to be connected to the heart of those important to you you want to protect. I particularly love the title 'Kizunami.' I believe it's a heartwarming pop song that makes you think about the people precious to you.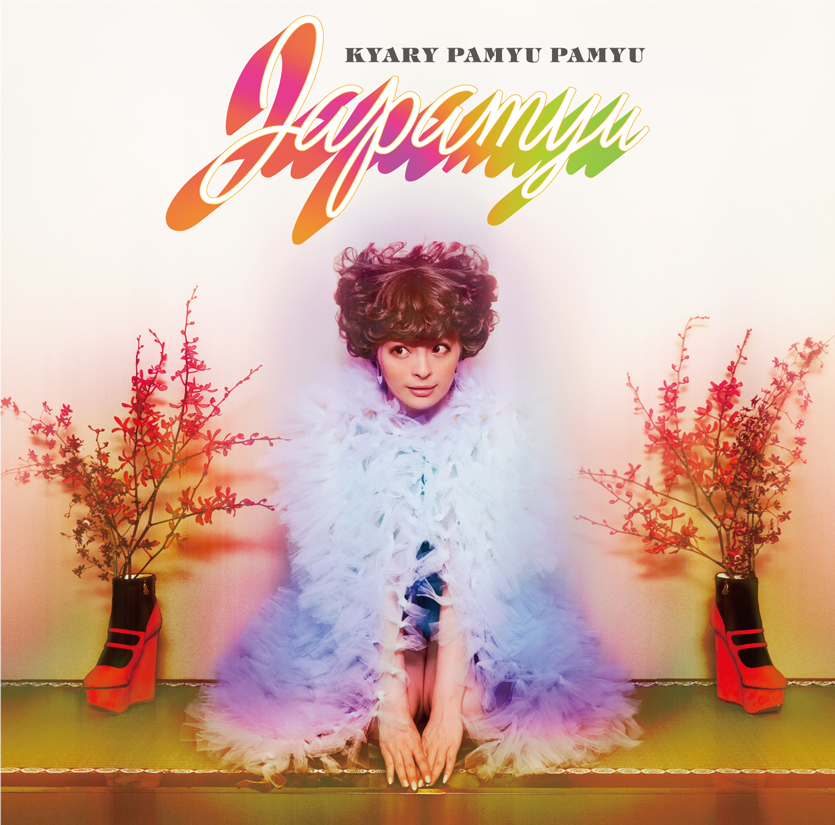 The full tracklist has also unveiled, including new songs like Oto no Kuni and Enka Natrium, as well as a cover of CAPSULE's famous song Koi no Hana (2001). They are all songs that Yasutaka Nakata himself has much confidence in. Digital pre-orders for the album will open on the iTunes Store on September 7 so be sure to check it out.
Kyary Pamyu Pamyu will hold a special live event at LakeTown's 10th Anniversary Special Live on September 30 at 4:00pm to promote the release of the album.
It's time to get excited about the next big release from one of Japan's most internationally celebrated artists.
■Information
"Japamyu"
On Sale: September 26, 2018
・First Press Limited Edition: CD+DVD – ¥4,800 (Pre-Tax) [WPZL-31480/1]
*First press limited edition includes digipak packaging, special photo book and 23-track live DVD at "KPP Japan Iyahoi Tour 2017."
・Regular Edition: CD – ¥3,000 (Pre-Tax) [WPCL-12900]
"Kizunami" Standalone Release
On Sale: September 7, 2018
Download Link:  https://kyary.lnk.to/Kizunami
Monster Strike The Movie: Sora no Kanata
Release Date: October 5, 2018
Cast: Masataka Kubota, Alice Hirose, Kōichi Yamadera, Yoshimasa Hosoya, Aoi Yūki
Theme Song: "Kizunami" by Kyary Pamyu Pamyu
Album Release Event
LakeTown 10th Anniversary Special Live – "Kyary Pamyu Pamyu Original 4th Album 'Japamyu' Commemorative Special Event"
Venue: AEON LakeTown mori
Date: September 30, 2018
Time: 4:00pm
Location: mori 1F (Ki no Hiroba courtyard)
Programme: Mini live show and handshake session
*Free to watch
Full Details (Japanese): https://wmg.jp/kyary/news/82084/
Tour Schedule
Kyary Pamyu Pamyu JAPAMYU HALL TOUR 2018 "Hoshikuzu": http://2018hall.kyary.asobisystem.com
Kyary Pamyu Pamyu Official Website: http://kyary.asobisystem.com/