MMN INTERVIEW: Kyary Pamyu Pamyu speaks about her experiences performing abroad in the run up to her 4th World Tour
Kyary Pamyu Pamyu's 4th world tour, officially titled Kyary Pamyu Pamyu World Tour 2018 THE SPOOKY OBAKEYASHIKI -PUMPKINS STRIKE BACK-, begins on May 20.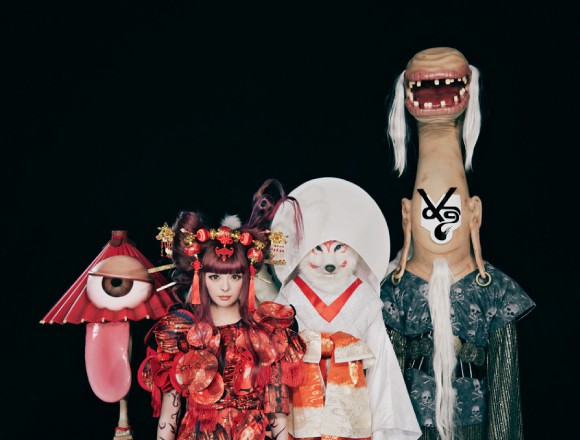 This tour is a continuation of her Halloween themed concert inspired by obakeyashiki, or Japanese haunted houses, which was first held at the Tokyo Metropolitan Gymnasium in late October last year. The concert received widespread attention, such as for its promotional horror inspired trailer, as well as the on-stage performance itself and its many elements. Now, Kyary is set to take her Halloween show overseas. I spoke to her about the concept behind the live show, her thoughts on her three previous world tours, and her new single that was just released this month.
Interview & Text: Mami Naruta / Translation: Joshua Kitosi-Isanga
――Your fourth world tour will take on the same 'Japanese style haunted house' theme as your Halloween event THE SPOOKY OBAKEYASHIKI ~PUMPKINS STRIKE BACK~ that was held in October 2017, correct?
Up until now, my world tour shows have had a sort of "Hi, I'm Kyary Pamyu Pamyu!" self-introductory kind of feel to them. I think there are a lot of fans overseas who have come to like what I do after seeing the content of my music videos, so when I performed live, I wore the same looks from those videos, and mostly sang songs that foreign fans would know. I think if I do that it's what will please them the most.
But this time, I want to take my Halloween show that I did in Japan overseas and perform it exactly as I did in Japan, for everyone to enjoy. And since the theme is Japanese haunted houses, it would be nice if they liked that unique, characteristic cuteness that Japanese monsters have.
――Will the show have parts that you performed in Japan arranged in a certain way for overseas?
I think it would be difficult to convey the entire story to people overseas, so some parts will be omitted. But the vision for the set is exactly the same, and so are the monster characters, so we'll still be able to give them a Japanese haunted house live show.
――You have been on three world tours to date. In 2013 you took 100% KPP WORLD TOUR to 13 cities in 8 countries; in 2014 you took NANDA COLLECTION WORLD TOUR 2014 to 11 countries, and in 2016 you toured 6 countries with KPP 5iVE YEARS MONSTER WORLD TOUR 2016. Please tell me about any instances that left an impression on you, or any memories that have stuck with you.
My first world tour was tough. I went there with all the same staff that accompany me at concerts in Japan, but there were many things that were new for them too. Things like interviews, the schedule for moving from place to place, rehearsals. I remember a lot of difficulties we had. And we weren't used to local coverage. It was my first time, so I was also worried about whether people would show up, and there were mentally challenging things too. But after all that, I was able to enjoy sightseeing at each location, so I got used to being there.
――Does each region have its own particular way of enjoying a concert, and are overseas fans different?
There aren't any huge differences from country to country, but people abroad are very enthusiastic, and their cheers are amazing. Everyone is sort of animalistic, in a good way. They move their bodies and let their voices out in line with their emotions. They dance, they cry. I can see that they are enjoying themselves.
――What are you conscious of during performances abroad that you aren't at a concert in Japan?
I learn greetings in the language of each country, then later write it onto paper to read. English is still okay, but German pronunciation is pretty tough. They have a sound that's sort of between 'ke' and 'ko,' like 'qu'. Chinese pronunciation hard too.
――What has been been your most enjoyable or happy moment at an overseas concert?
I was a little anxious about my last world tour because there was a two-year gap. I wondered whether people would come, and thought "Man, it's been two years." But once I went, everyone was was pleased, and they said "We've waited TWO years!" That made me really happy.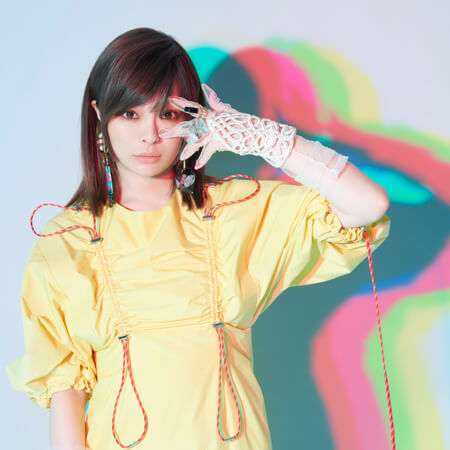 ――You released your first new song in a while, Kimino Mikata, on April 11th. It would be great if this one reaches people inside and outside Japan too.
It's my first new song in a year, so I think people overseas have been waiting for it too. I challenged myself to rapping for the first time on this one. The music video was taken in one shot. Tablets are used in it to express the content of the lyrics. It's full of numerous gimmicks, so I think people overseas can enjoy it too even if they don't understand Japanese.
――Just to reiterate, what does a concert mean for you?
Concerts are my favourite part of my job. It's more fun than anything else! Of course I like performing and touring in Japan too, but the excitement overseas is amazing, so I'm looking forward to what's to come!
――Please leave a message for all your fans waiting for you and your world tour.
This will be my fourth world tour, you guys. I'm bringing a Japanese haunted house themed stage to you. Please look forward to it! I'm also looking forward to meeting all of my fans abroad!
RECOMMENDED ENTRIES
Kyary Pamyu Pamyu Releases "Kimino Mikata" Music Video

Kyary Pamyu Pamyu recently burst back into the spotlight with plans laid and readied for 2018. It was revealed that she will digitally release her first new digital single Kimino Mikata in over a year today on April 11th, before embarking on her 4th World Tour.

Yesterday, Kyary released the music video for Kimino Mikata, and today the song is available for digital purchase and also streaming.

The new track was written by Yasutaka Nakata as a present for Kyary's birthday. The song retains the poptastic rhythm we are used to with her previous works, but it's also being talked about for its hint of melancholy as well as Kyary's message through the strong lyrics. To date, Kyary's music videos have collectively and staggeringly garnered well over 400 million views. At long last, a brand new music video has been released and as always is ready to be devoured by fans across the world.

The music video was directed by Jun Tamakai – the first time in three years – who has worked on almost all of Kyary's music videos including PONPONPON, Fashion Monster, and Mondai Girl. The concept conceived by Tamakai was to used no CG whatsoever. Kyary is joined by 12 dancers who make skilled use of multiple tablets displaying lyrics, Kyary's face and other visuals. The entire video was filmed in one shot with no cuts.

It took two days to shoot both the tablet footage filmed before as well as the main video performance itself. The content shot in advance that is displayed on the tablets shows situations that match the lyrics, like Kyary lip syncing underwater. The video is unlike anything we've seen from Kyary before.

Since the entire video was shot in one take, filming had to start over if any mistakes were made. But that didn't just mean the performers – it was the same for the cameraman and staff too. Nobody could let their focus slip even once. It was a tough and tense music video to make. This was especially so for six of the disguised dancers. A week before filming, they had carried out painstaking rehearsals, but when it came to the real thing, it was a huge effort for numerous reasons, such as the tablets being heavier than predicted and countless shortcomings with syncing everything up. Teamwork was a must, with Kyary spearheading the group, and because of that they tried prioritising their efforts towards full concentration so as to keep to the number of minimum takes required, but they messed up many times and were put back an extra 6 hours to the planned time frame. They successfully completed the video at 2am, and all the staff were in unanimous delight.

Kyary's outfits which never fail to receive much attention were designed by fashion stylist and costume designer Kumiko Iijima. She made sure to incorporate that Kyary originality we are so familiar with while using a high quality skin-coloured one tone silk that gives an air of maturity, completed with a luxurious short pants style. She consulted many times with choreographer KANNA, who has created choreography that uses the whole body including movements that show off feminine feet beautifully, as well as intricate hand gestures. The video is Kyary's magnum opus precisely because director Tamukai stated, "This was the hardest music video shooting to date." Anticipation for follow-up reports are high regarding what kind of performance Kyary will put on live for audiences with Kimino Mikata.

Kyary Pamyu Pamyu Comment:

"This was the first music video I have done in one take. It was tense knowing that if we messed up even a little we'd have to start all over again. Teamwork was key for this video. I'm glad we were all able to work hard together and overcome it! The footage on the tablets is packed with more small details than I thought, so I hope you can have fun watching it over and over! The choreography is cute too, so please try copying it and dancing yourselves."

Jun Tamukai Comment:

"This was Kyary's first one shot music video. Everybody was nervous during the real filming. During one particular take, Kyary said to the dancers, who had made a mistake, 'Now that you mention it, I think I may have messed up in the first chorus too!' It was telling of her when she exaggerated that. I thought, 'She's so kind,' but turns out she had actually messed up [in that part.] The music video flows with such kindness like that. (Of course, the take we used [for the video] is the one where we got it right.) It's absolutely packed with fun gimmicks from start to end, so make sure you watch carefully and don't miss out!"

Kyary Pamyu Pamyu Performs "Kimino Mitaka" for First Time at POPSPRING 2018!

POPSPRING is a big music festival centered around performances by western artists. This year, the event was headlined by four-member British girl group Little Mix.

Kyary Pamyu Pamyu performed on stage as the only Japanese artist in the line-up. She played many of her big hits including Fashion Monster and Harajuku Iyahoi.


Dressed in sparkling pink and silver spangle, Kyary Pamyu Pamyu expressed her gratitude to everybody gathered in the venue: "I heard that I would be the only Japanese artist here and wondered what I'd do if nobody came. I actually couldn't sleep last night, but I'm relieved that people came to watch!! Thank you, everyone." This was followed by the first ever performance of her new song Kimino Mikata.

"I challenged myself to rap for the first time in this song! Please dance with me!!" The crowd were lively and all joined in, and Kyary danced a gorgeous dance – and also a difficult one as the choreography was only recently created, and just for this performance.


Kyary Pamyu Pamyu's new song Kimino Mikata is now available for pre-order on iTunes. Kyary's 24-track greatest hits album, KPP BEST, which also features Fashion Monster ― a song that was recently used in a Nissin Soba U.F.O. commercial – will be sold at the low price of ¥900 for one month. Check out both this bargain campaign and her new song.

Kyary has a lot lined up for 2018. Stay tuned for the latest news!

■Information

Kyary Pamyu Pamyu – "Kimino Mikata"

On Sale: 11 April 2018

"Kimino Mikata" iTunes Pre-Order:
https://itunes.apple.com/jp/album/kimi-no-mikata/1356567744?app=itunes&at=10l6Y8

"KPP BEST" 1 Month ¥900 Special Price Campaign (From March 16):
https://itunes.apple.com/jp/album/kpp-best/1103995070

World Tour Schedule:

Kyary Pamyu Pamyu performed her first Halloween solo concert THE SPOOKY OBAKEYASHIKI ~PUMPKINS STRIKE BACK~ at the Tokyo Metropolitan Gymnasium on October 28th and 29th last year. Inspired by Japanese haunted houses, she performed in front of 15,000 people. The concert made headlines in Japan from many angles, including the horror movie inspired trailer that was released to advertise it, as well as the performance itself. Now, Kyary's Halloween show is heading overseas on a world tour! Kyary will deliver an original performance for her international fans who have been awaiting her return!

*For full details regarding the tour schedule and information regarding each concert date, please visit the official website below.

http://tso.kyary.asobisystem.com

Kyary Pamyu Pamyu World Tour 2018

THE SPOOKY OBAKEYASHIKI

-PUMPKINS STRIKE BACK-

■05.20 @ LONDON – England – KOKO

■05.22 @ GERMANY – Berlin – COLUMBIA THEATRE

■05.23 @ GERMANY – Köln – Die Kantine

■06.18 @ USA – New York – Playstation theater

http://www.playstationtheater.com

■06.20 @ USA – San Francisco – The Regency Ballroom

http://www.theregencyballroom.com

■06.22 @ USA – Los Angeles – The Fonda Theatre

Kyary Pamyu Pamyu Official Website:

©POPSPRING All Rights Reserved

Kyary Pamyu Pamyu Debuts New Song "Kimino Mikata" Live on Instagram to Over 100,000 People

Excitement is bigger than ever for Kyary Pamyu Pamyu in 2018 who is set to release her new digital single Kimino Mikata on April 11th and embark on her 4th world tour. Just recently, Kyary gave fans an early listen to her new song Kimino Mikata in an Instagram live session she herself organized – and it was a huge success.

The stream began with an at-home vibe. She touched on the topic surrounding Japanese professional baseball player Shohei Ohtani: "I saw on the news that he walked up to Fashion Monster, I'm really happy about it."

Kyary gave thorough commentary into the new song and flipped through the lyrics on sheets she wrote herself. Her producer Yasutaka Nakata wrote the chorus lyrics boku wa kimi no mikata / hakanai kibou ka / shinjiteminai to sutaato janai ("I'm your ally / Is it a fleeting wish? / There's no beginning if you don't try to believe"). Kyary expressed strong empathy towards the lyrics: "I really think that [there's no beginning if you don't try to believe]. If you don't live your life believing in people, then it's no fun. I think it's important to try believing, and that will equal the start of something." Kyary also performed her first ever rap part to the tune of karaoke before the stream came to a close.


Finally, Kyary Pamyu Pamyu's song Fashion Monster was recently used in a TV commercial for Nissin Soba U.F.O. that's hot right now featuring rock god Yuya Uchida. A band of vultures appear in the video, and Kyary dressed up on stream as one of them will dancing to Kimino Mikata.


Pre-orders for Kyary Pamyu Pamyu's new song Kimino Mikata are now open on the iTunes Store. There's also a campaign being held where you can purchase her greatest hits album KPP BEST for just ¥900. This offer is available for one month only, so check it out together with her new single.

Stay tuned for the latest news on Kyary Pamyu Pamyu as she storms ahead with new work into 2018.

■Information

Kyary Pamyu Pamyu – "Kimino Mikata"

On Sale: 11 April 2018

"Kimino Mikata" iTunes Pre-Order:
https://itunes.apple.com/jp/album/kimi-no-mikata/1356567744?app=itunes&at=10l6Y8

"KPP BEST" 1 Month ¥900 Special Price Campaign (From March 16):
https://itunes.apple.com/jp/album/kpp-best/1103995070

World Tour Schedule:

Kyary Pamyu Pamyu performed her first Halloween solo concert THE SPOOKY OBAKEYASHIKI ~PUMPKINS STRIKE BACK~ at the Tokyo Metropolitan Gymnasium on October 28th and 29th last year. Inspired by Japanese haunted houses, she performed in front of 15,000 people. The concert made headlines in Japan from many angles, including the horror movie inspired trailer that was released to advertise it, as well as the performance itself. Now, Kyary's Halloween show is heading overseas on a world tour! Kyary will deliver an original performance for her international fans who have been awaiting her return!

*For full details regarding the tour schedule and information regarding each concert date, please visit the official website below.

http://tso.kyary.asobisystem.com

Kyary Pamyu Pamyu World Tour 2018

THE SPOOKY OBAKEYASHIKI

-PUMPKINS STRIKE BACK-

■05.20 @ LONDON – England – KOKO

■05.22 @ GERMANY – Berlin – COLUMBIA THEATRE

■05.23 @ GERMANY – Köln – Die Kantine

■06.18 @ USA – New York – Playstation theater

http://www.playstationtheater.com

■06.20 @ USA – San Francisco – The Regency Ballroom

http://www.theregencyballroom.com

■06.22 @ USA – Los Angeles – The Fonda Theatre

Kyary Pamyu Pamyu Official Website:

Kyary Pamyu Pamyu's "Fashion Monster" Used in Nissin Soba U.F.O Commercial Featuring Yuya Uchida!

Expectations are bigger than ever for Kyary Pamyu Pamyu who recently announced her new digital single Kimino Mikata set for release on April 11 as well unveiled the tour schedule for her 4th world tour.

Kyary's song Fashion Monster was chosen to be used in a TV commercial for Nissin Soba U.F.O, dubbed the "Fashion Monster Edit."

The commercial features rock singer Yuya Uchida dancing to the tune of the monsters on a set that looks exactly like the original music video. Featuring a band of Egyptian vultures to perform the music, the commercial is making news online for its likeness to Kyary's original monster mashup, and even Kyary herself has given it praise.

In line with the start of the commercial, Kyary's 24-track greatest hits album, KPP BEST, which also features Fashion Monster, will be sold at the low price of ¥900 for one month. Together with this bargain campaign, you can now also pre-order her new song Kimino Mikata together with it.


Kyary has also organised an Instagram live show to begin at 22:00 on March 16 (JST) where you can get an early listen of Kimino Mikata. She will give raw commentary on her new song, the first in a while. Not only can people look forward to hearing the backstory behind the production of the song, she will also chat about recent amusing episodes that have happened to her. Make sure you tune in at 22:00 (JST) to Kyary's Instagram to enjoy her live!

Stay tuned for the latest Kyary Pamyu Pamyu news for her forthcoming activity!

■Information

Kyary Pamyu Pamyu – "Kimino Mikata"

On Sale: 11 April 2018

"Kimino Mikata" iTunes Pre-Order:
https://itunes.apple.com/jp/album/kimi-no-mikata/1356567744?app=itunes&at=10l6Y8

"KPP BEST" 1 Month ¥900 Special Price Campaign (From March 16):
https://itunes.apple.com/jp/album/kpp-best/1103995070

World Tour Schedule:

Kyary Pamyu Pamyu performed her first Halloween solo concert THE SPOOKY OBAKEYASHIKI ~PUMPKINS STRIKE BACK~ at the Tokyo Metropolitan Gymnasium on October 28th and 29th last year. Inspired by Japanese haunted houses, she performed in front of 15,000 people. The concert made headlines in Japan from many angles, including the horror movie inspired trailer that was released to advertise it, as well as the performance itself. Now, Kyary's Halloween show is heading overseas on a world tour! Kyary will deliver an original performance for her international fans who have been awaiting her return!

*For full details regarding the tour schedule and information regarding each concert date, please visit the official website below.

http://tso.kyary.asobisystem.com

Kyary Pamyu Pamyu World Tour 2018

THE SPOOKY OBAKEYASHIKI

-PUMPKINS STRIKE BACK-

■05.20 @ LONDON – England – KOKO

http://www.koko.uk.com

■05.22 @ GERMANY – Berlin – COLUMBIA THEATRE

https://columbia-theater.de

■05.23 @ GERMANY – Köln – Die Kantine

https://kantine.com

■06.18 @ USA – New York – Playstation theater

http://www.playstationtheater.com

■06.20 @ USA – San Francisco – The Regency Ballroom

http://www.theregencyballroom.com

■06.22 @ USA – Los Angeles – The Fonda Theatre

http://www.fondatheatre.com

http://www.fondatheatre.com

Kyary Pamyu Pamyu Official Website:

http://kyary.asobisystem.com/

Kyary Pamyu Pamyu Appointed as "XFLAG Entertainment Partner"

Kyary Pamyu Pamyu has announced a partnership with XFLAG™ who deliver a range of media beginning with "Monster Strike," a game app with an international user base of over 4 million people, as well as video content, e-Sports and more. She has been appointed as an XFLAG Entertainment Partner.

It was recently announced that Kyary Pamyu Pamyu will release a new song titled Kimino Mikata, her first digital single of 2018, on April 11th. The singer and Japanese icon also unveiled an all-new artist photo that showed herself in a new light the likes of which fans have never before seen, embracing a more mature look.

As an XFLAG Entertainment Partner, not only will Kyary be responsible for expanding the possibilities of entertainment created by XFLAG, she will also pursue and bring to life "exceptional" entertainment together with the company that no-one has yet experienced.

Kyary Pamyu Pamyu has continued to captivate fans with her creative world and expression that flows with originality. In total, her music videos on YouTube far exceed 400 million views. She has also performed to over 90,000 fans across the world in Europe, the US and Asia during her three world tours. Her prominent recognition worldwide is the reason for her selection as a partner. She will pursue the possibilities of higher entertainment, and in one year from now, will reveal various initiatives together with XFLAG.

Her first job as an XFLAG Entertainment Partner was her surprise appearance at B.LEAGUE 21: Chiba Jets vs. Sun Rockers Shibuya Powered by XFLAG, a basketball match held at Funabashi Arena on March 3rd and XFLAG's first crown game.

When the match's halftime show began, a video played onscreen in the venue where Kyary Pamyu Pamyu enthusiastically announced her appointment as an XFLAG Entertainment Partner: "I will challenge myself to new things that I've never done before. I want to set about working on various things together with XFLAG."

Once the video had finished, a long line of dancers appeared and a big box was carried onto the court all of a sudden as a 'delivery' from XFLAG. The moment the spotlight shone on stage, the box was thrown open and out stepped Kyary Pamyu Pamyu! The roars of 5,000 or so people filled the venue at her sudden appearance.

Kyary Pamyu Pamyu responded to the cheers with a wave of her hand and commented, "The enthusiasm of all the Chiba Jets Booster's* here is amazing, it's exciting. I'm having fun too!" She went on to say, "I'm here to deliver a special halftime show for everyone!" The hitting of the start button signaled the beginning of the show. An international acrobatic basketball team appeared from the darkness dressed in body suits that sparkled with the LED lights to put on an enchanting and powerful dance performance.

[Translator's Note: "Booster" is the name given to fans of the Chiba Jets.]

Kyary Pamyu Pamyu recently announced her 4th world tour scheduled for 2018. Last year, she held her first ever Halloween solo concert themed on "Japanese haunted houses," titled THE SPOOKY OBAKEYASHIKI ~PUMPKINS STRIKE BACK~. Kyary is taking the show overseas for her international fans in her new world tour.

2018 is looking to be another year where Kyary spreads Japanese culture to the world even more with her unique outlook. It's time to get excited about Kyary delivering "exceptional" entertainment in Japan and overseas in her new partnership with XFLAG.

■Information

Kyary Pamyu Pamyu – "Kimino Mikata"

On Sale: 11 April 2018

World Tour Schedule:

Kyary Pamyu Pamyu performed her first Halloween solo concert THE SPOOKY OBAKEYASHIKI ~PUMPKINS STRIKE BACK~ at the Tokyo Metropolitan Gymnasium on October 28th and 29th last year. Inspired by Japanese haunted houses, she performed in front of 15,000 people. The concert made headlines in Japan from many angles, including the horror movie inspired trailer that was released to advertise it, as well as the performance itself. Now, Kyary's Halloween show is heading overseas on a world tour! Kyary will deliver an original performance for her international fans who have been awaiting her return!

For full details regarding the tour schedule and information regarding each concert date, please visit the official website below:

http://tso.kyary.asobisystem.com

Kyary Pamyu Pamyu World Tour 2018

THE SPOOKY OBAKEYASHIKI

-PUMPKINS STRIKE BACK-

■05.20 @ LONDON – England – KOKO

■05.22 @ GERMANY – Berlin – COLUMBIA THEATRE

■05.23 @ GERMANY – Köln – Die Kantine

■06.18 @ USA – New York – Playstation theater

http://www.playstationtheater.com

■06.20 @ USA – San Francisco – The Regency Ballroom

http://www.theregencyballroom.com

■06.22 @ USA – Los Angeles – The Fonda Theatre

Kyary Pamyu Pamyu Official Website:

Kyary Pamyu Pamyu Announces 4th World Tour & New Song "Kimino Mikata"

Kyary Pamyu Pamyu made her debut in the summer of 2011 under producer Yasutaka Nakata. She continues to be active worldwide having successfully completed a long list of tours, including a Japan arena tour where she performed in front of 90,000 people, as well three world tours.

 Just recently at her special live event celebrating her 25th birthday, Kyary unveiled a brand-new song titled Kimino Mikata which has a scheduled release date of April 11th. It will mark her first release of 2018, and she's taken no time in revealing a new artist photo as well as the CD jacket for the release. The new look is a complete change from all her looks to date, revealing to us that she has matured into an adult.

Kyary has performed to around 50,000 people across Europe and the US on her world tours. That number is about to grow bigger as the tour schedule for her 4th world tour has been released. Last year, Kyary performed her very first Halloween live show titled THE SPOOKY OBAKEYASHIKI ~PUMPKINS STRIKE BACK~ that was inspired by Japanese haunted houses, or obakeyashiki, a challenging theme she received much praise for. Now, Kyary is bringing that same Halloween show to the rest of the world for her 4th world tour.

It's safe to say that Kyary is set to spread Japanese culture across the world again this year with her unique outlook! More news is yet to come so stay tuned for the latest updates.

■Information

Kyary Pamyu Pamyu – "Kimino Mikata"

On Sale: 11 April 2018

World Tour Schedule:

Kyary Pamyu Pamyu performed her first Halloween solo concert THE SPOOKY OBAKEYASHIKI ~PUMPKINS STRIKE BACK~ at the Tokyo Metropolitan Gymnasium on October 28th and 29th last year. Inspired by Japanese haunted houses, she performed in front of 15,000 people. The concert made headlines in Japan from many angles, including the horror movie inspired trailer that was released to advertise it, as well as the performance itself. Now, Kyary's Halloween show is heading overseas on a world tour! Kyary will deliver an original performance for her international fans who have been awaiting her return!

*For full details regarding the tour schedule and information regarding each concert date, please visit the official website below.

http://tso.kyary.asobisystem.com

Kyary Pamyu Pamyu World Tour 2018

THE SPOOKY OBAKEYASHIKI 

-PUMPKINS STRIKE BACK-

■05.20 @ LONDON – England – KOKO 

■05.22 @ GERMANY – Berlin – COLUMBIA THEATRE 

■05.23 @ GERMANY – Köln – Die Kantine

■06.18 @ USA – New York – Playstation theater 

http://www.playstationtheater.com

■06.20 @ USA – San Francisco – The Regency Ballroom 

http://www.theregencyballroom.com

■06.22 @ USA – Los Angeles – The Fonda Theatre 

Kyary Pamyu Pamyu Official Website:
RELATED ENTRIES
Kyary Pamyu Pamyu's Fragrance Brand Nostalgia Syndrome Releases Lily & Jasmine Series

Nostalgia Syndrome opened pre-orders for its new Lily & Jasmine series of fragrances on March 31. The products will be released on April 22.

Nostalgia Syndrome is a fragrance brand produced by Kyary Pamyu Pamyu which launched last year. The new Lily & Jasmine series will be available to purchase online and will also be sold at two brand pop-up shops in Tokyo and Osaka. Those who spend over ¥10,000 online or at either of the stores (tax included) will receive a free Nostalgia Syndrome novelty – these are available in limited supply.

Online Store Novelty: Original Thermal Bottle

Pop-Up Store Novelty: Original Big Eco-Bag

Lily & Jasmine Series

Eau de Toilette | ¥8,250 (Tax Included)

Room & Fragrance Spray | ¥3,300 (Tax Included)

Aroma Diffuser | ¥7,150 (Tax Included)

Bath Salts | ¥3,410 (Tax Included)

Hand Soap | ¥3,520 (Tax Included)

Scented Candle | ¥8,140 (Tax Included)

Eau de Toilette Two-Set (9mL)

Kyary Pamyu Pamyu | Comment

"This is Nostalgia Syndrome's second fragrance release. After mixing together various ingredients, I was finally able to catch the right scent. The theme for this one is 'travel fragrance.' Because of COVID, our time spent outdoors has gone down dramatically, but smells tied to our memories make up part of us all. And smelling them brings back those memories. This is a blend of sweet, sophisticated lily and refreshing jasmine, so it's a really easy one to use that can be enjoyed by both guys and girls. We're also opening our first pop-up shop so please be sure to drop by to try out!"

Lily and jasmine are vibrant fragrances and perfect for the spring season. Order yours today!

Information

Nostalgia Syndrome Lily & Jasmine

Pre-Orders: March 31, 2021 (Shipping from April 22)

Release Date: April 22, 2021

Pop-Up Stores

・+SPBS (SHIBUYA SCRAMBLE SQUARE 2F)

Running: April 22, 2021 – May 26, 2021

Where: +SPBS, SHIBUYA SCRAMBLE SQUARE Floor 2F, 2-24-12 Shibuya, Shibuya-ku, Tokyo

Opening Hours: 11:00-21:00

・Shinsaibashi PARCO

Running: May 13, 2021 – May 20, 2021

Where: Shinsaibashi PARCO Floor B1F, 1-8-3 Shinsaibashisuji, Chuo-ku, Osaka-shi-, Osaka

Opening Hours: 10:00-20:00

Nostalgia Syndrome Official Website: https://www.nostalgia-syndrome.com/

Interview: Ohashi Trio Discusses His 'Milk and Sugar' Duet Music Video With Mone Kamishiraishi

Ohashi Trio released a music video on his YouTube channel on Tuesday (February 16) for Milk and Sugar duet with Mone Kamishiraishi. The song is taken from his upcoming new album NEW WORLD which is set to drop on March 3, 2021.

Ohashi Trio – "Milk and Sugar duet with Mone Kamishiraishi" Official Music Video

Ohashi Trio – "NEW WORLD"

Ohashi Trio and Mone Kamishiraishi in the recording booth

The music video features the actual footage of Ohashi and Kamishiraishi recording their respective vocal sections for the duet. We get to see the two artists' faces in a more relaxed and natural environment. It's also layered with cute animated illustrations and artwork which express the content of the lyrics. The song is a refreshing, up-tempo number that captures the beauty of both singers' voices. It's also available to listen to right now worldwide on all major music streaming and download services.

Stream & Download Here

An official interview with Ohashi Trio and Mone Kamishiraishi was also released where they talk about Kamishiraishi's involvement on the song, both of their thoughts about it, and more. It's a must-read for fans, and MMN Has translated it into English for our readers.

Ohashi Trio and Mone Kamishiraishi Interview

"I'd go as far as to say that breaking something down can lead to great things" (Ohashi)

──I had the opportunity to peek into your recording session not long ago, it seemed like a very positive, harmonious atmosphere.

Ohashi: Because she's great <looks towards Kamishiraishi>. I'm usually not like this.

Kamishiraishi: <Laughs>

──I interviewed you last year where the two of you were talking about performing together, and here we are already. Could you talk again about what originally led you to working together?

Ohashi: "My first time being involved with Mone was on her album 'note.'"

Kamishiraishi: "I was already a huge fan of his, so I thought, I'll give it a shot, and asked him to come on board."

Ohashi: "You make it sound like you never stood a chance <laughs>. I wrote the song 'Little Birds' [for the album], and at the recording session, she was really kind and said, 'I'm a huge fan.' I remember thinking how great of a singer she was. After that, I thought about what we could do together if I invited her on my own album. Since it was the actual writing of a song that I did for her, I made sure to respect her style, but I was inviting her to my side, so I'd go as far to say that I decided to break all of that down. I thought by doing that, it could lead to great things. So I sent her the offer. She was super busy with shooting a drama series and other stuff but she was kind enough to make time each day."

 Kamishiraishi: "Not at all. It was very kind of you."

I thought, "Aw yeah, a challenge!" (Kamishiraishi)

──So things were broken down this time, Kamishiraishi.

Kamishiraishi: That's what happened <laughs>. When I heard the instrumental, I thought, "Aw yeah, a challenge!" It had a kind of melody that I'd never had the chance to sing over before, same with its overall feel. It felt like a step up, like I was discovering a new way of singing, which really excited me, so I really sang my heart out prior to the recording."

Ohashi: "You were so involved, you prepared so much despite being so busy. You're great. Hard-working."

Kamishiraishi: "I'm a fan, so when you release a new song, I memorise it straight away. This felt like the same thing. LIke I'm the first to hear it and learn it. So it didn't feel like work needing to learn it, but when I first heard it, I thought, 'He's been kind enough to drawn attention to my new parts.'"

 Ohashi: "It makes me happy hearing that."

"I don't think I've seen someone like this girl before" (Ohashi)

──What do you like about Kamishiraishi's voice, Ohashi?

Kamishiraishi: "Thank you for asking that <said quietly to the interviewer>."

Ohashi: "<laughs> I thought, this character is someone who puts 100% of herself into the songs she sings. And that image I had held true when I met her, plus she has real talent. Her songs are great. I thought, I don't think I've seen someone like this girl before."

Kamishiraishi: "Wow… <speechless>"

Ohashi: "It was the same during 'Little Birds.' She's so busy, and yet I really got from her that she's going all out to put her all into it. She was so quick to respond to the request too. She has real physical strength as a vocalist. There are people out there whose songs are good, but rarely do I meet someone who can adapt as well."

Kamishiraishi: "You're too kind. I don't really have things said like this about me while having the opportunity to sing, so I'll lap up everything that's said here today and take it home with me. It will be engraved in my heart."

 Oashi: "No, no, I should be saything lots of wrong things anyway."

"You won't find someone like Ohashi out there even if you looked" (Kamishiraishi)

──What do you like about Ohashi's music, Kamishiraishi?

Kamishiraishi: "First of all, I love his voice. I really like his melodies and how the instruments sound in his music too. You won't find someone like Ohashi out there even if you looked for them."

Ohashi: "Wow, that makes me happy."

Kamishiraishi: "He has a warmth, sense of style, and coolness about him that you won't find in other people. I get the feeling that you'll find all of those things in every one of his albums, and I love that about him. He invited me to one of his shows recently. It was the first time seeing him live, and, well, he was just super cool! The show title said "Ohashi Trio Live," but every single one of the band members there felt like one of the main cast. There were too many amazing things to see and point out, but unfortunately I don't have enough eyes for them all <laughs>. I wanted cameras to be recording each one of their parts! It made me realise how amazing music is. It was testament to the fact that your ears can forever be happy as long as you're listening."

──What a great comment!

Ohashi: "You've conveyed everything I've always thought I wanted to have. I'm super happy."

Interview/Original Text: Hiroshi Takaoka

English Translation: Joshua Kitosi-Isanga

Be sure to check out the music video for Ohashi Trio and Mone Kamishiraishi's duet on Milk to Sugar ("Milk and Sugar").

Information

Milk to Sugar duet with Mone Kamishiraishi

Japanese Song Title: ミルクとシュガー duet with 上白石萌音

Released: February 17, 2021 (Digitally)

Ohashi Trio Official Website: http://ohashi-trio.com/

Kyary Pamyu Pamyu's New Song 'GUM GUM GIRL' Features in Nintendo Switch's Ninjala Commercial

This year marks the 10th anniversary since Japanese pop star Kyary Pamyu Pamyu made her debut, and to kick off 2021, she has announced the release of a new single titled GUM GUM GIRL which will hit music streaming and download platforms on January 29, 2021.

The GUM GUM GIRL single artwork painted by Kyary

The cover art for GUM GUM GIRL was painted by Kyary herself on a canvas using acrylic paints. Kyary painted with passion for her 10th anniversary year.

The singer also unveiled a new look which features metallic silver paper to represent the inside of gum packaging. Her magical makeup sees her face lined with rhinestones, serving stylish, futuristic vibes.

Kyary has been involved in the promotion of the Nintendo Switch title Ninjala, and in the game's latest commercial, she makes an appearance alongside Japanese comedy trio Yonsen Toshin to play the game. You can also hear a snippet of GUM GUM GIRL in the commercial. Check it out below.

Ninjala Commercial feat. Kyary Pamyu Pamyu

Ninjala is a popular title across the globe having been downloaded over 5 million times. In June 2020, a remix of Kyary Pamyu Pamyu's hit song Ninja Re Bang Bang was released by Steve Aoki in collaboration with the game. The song was also made available in-game in October.

Kyary is once again teaming up with Ninjala to feature her new single GUM GUM GIRL in-game, and a special GUM GUM GIRL T-shirt is being released for player avatars. These will be available from January 29 to February 18. Ninja Re Bang Bang Steve Aoki Remix, the clothing item, and dance emote released for that song will also be re-released during this time.

Kyary will premiere a brand new music video for GUM GUM GIRL on her YouTube channel at the stroke of midnight (JST) when January 28 turns to January 29. In the meantime, fans can check out Kyary discussing ideas for the music video with Yasutaka Nakata and her team. The can be watched in Japanese below.

The Making of "GUM GUM GIRL"

Kyary Pamyu Pamyu shows her gratitude for her 10th anniversary year with the release of GUM GUM GIRL which is sure to brighten up anyone's day who has been feeling down during the COVID-19 pandemic. Stay tuned for the official release.

Interview: NiziU Discuss Their Favourite Moments in Life For Coca-Cola Japan's New Commercial

Coca-Cola Japan launched a new campaign and commercial on Monday (January 4) titled "Kono Shunkan ga, Watashi," which roughly translates to "This Moment is Me."

2020 saw tremendous changes in the lives of people around the world as a result of the COVID-19 pandemic, and those changes continue to this day. Coca-Cola Japan's new campaign aims to spread positivity with a mindset that says enjoy yourself to the fullest is the right way to go precisely because things have changed. It's a campaign for loving those moments spent with friends and family in whatever way possible.

The new commercial posted alongside the campaign's launch features the members of the Japanese girl group NiziU singing and dancing to the tune of their new song Take a picture. The commercial shoot took place over the course of two days, and it's reported that the set had a bright and positive atmosphere as NiziU greeted staff with smiles, vim, and vigour. On the first day they shot the dance and rooftop scenes, while the second day took them to the house studio. There's also a scene of the group giving MAYUKA's a surprise birthday celebration her birthday had fallen on the day before.

Coca-Cola Japan has released limited-edition NiziU bottles as part of the collaboration which feature a QR code on them. When scanned, you can access the campaign website to sign up to win access to a special Coca-Cola x NiziU online event, a NiziU-original QUO card worth ¥1,000, and points for the LINE app. A total of 200,000 lucky winners will be chosen. There are 10 bottle designs to look out for.

Additionally, a special 35-meter long ad poster is being displayed for a limited time at Shinjuku Station connecting to the East and West exits.

NiziU Interview

―Your names are written on the limited-edition NiziU Coca-Cola bottles. How do you feel about them lining the shelves in stores?

MAKO:
I am super happy that our names get to go on the Coca-Cola labels! I hope lots of people see them and are filled with positive vibes.

RIKU:
It doesn't feel real to me yet either that our names are featuring on Coca-Cola products. When they hit the stores I kind of want to go searching for my own name <laughs>.

RIMA:
There's a QR code on the bottles when might land you something if you scan it with your phone, so be on the lookout and try finding my bottle.

―When do you find yourselves wanting to drink Coca-Cola?

RIO:
I'm personally a huge foodie, so I like to drink it together with people when everyone's eating their favourite food.

MAYA:
I definitely find myself wanting some when I need a kick of positivity or need some energy.

―Please give your thoughts on the commercial shoot.

MAYUKA:
When went on the rooftop with everyone, and when we were practicing the dances, we were drinking Coca-Cola. I feel the shoot had a completely different air to it than our usual practice. Everyone said "Cheers!" [with their drinks] on the roof. It was a lot of fun.

AYAKA:
It was hard to convey the appeal of Coca-Cola [during the shoot], so we thought to convey its delicious taste how we would convey the appeal of [NiziU]. We showed ourselves really enjoying its delicious taste.

NINA:
The shoot for this commercial was so much fun, there's so many great bits in it! It looks so tasty watching everyone gulp down their drinks. It was a great time, I like everyone's facial expressions in it. Be sure to check it out.

―Give us each of your thoughts on the "This Moment is Me" campaign and how it relates to yourselves.

MAKO:
I feel the most me thing is when I'm writing in my diary. I write in it at the end of every day, it's my favourite moment.

RIKU:
When I'm eating something. I feel only happiness when eating; I forget all the bad things and can concentrate just by eating something tasty. It's a moment I can be myself.

RIMA:
I really love steady and straightforward work, like puzzles, so when I'm concentrating on one thing I really get in the zone, to the point where I can't hear people even if they call my name. I think that kind of moment is most me.

RIO:
For me, it's when I'm dancing. It's something I've done since I was little, so I think working hard and practicing to improve in that is my most me moment.

MAYA:
The moment which is most me is when I'm cooking. I find it so much fun and love seeing people enjoy the food I cook for them.

MAYUKA:
It would be when I'm playing with my cat. I have two cats at home and can be my true self when playing with them.

AYAKA:
When I'm video calling my mom. We talk about the silliest things and laugh, and that's when I feel most like myself. I love those moments the most.

NINA:
The moments I love the most are when I'm drawing. I don't have to think about anything when I'm drawing and can relax, so they're definitely my favourite.

Information

Coca-Cola "Kono Shunkan ga, Watashi" Campaign
Campaign/Bottle Launch Date: January 4, 2021
Official Website: https://www.cocacola.jp/

Kyary Pamyu Pamyu Unveils Shiseido Beauty Square Spring 2021 Look

Following her Winter 2020 look for Shiseido Beauty Square, Japanese pop icon Kyary Pamyu Pamyu is serving something different with the unveiling of her look for Spring 2021.

The theme of this look is "2021: A Beauty Odyssey" with her hair, makeup, and outfit fusing together space and Harajuku-style beauty. It serves a romantic future full of hopes and dreams for the present.


The look was once again made in collaboration with top Shiseido hair and makeup artist Tadashi Harada.

If you're in need of makeup ideas for the New Year, and are in Tokyo this winter, be sure to pay a visit to Shieido Beauty Square where you're sure to discover a new you.

Information

Shiseido Beauty Square

Address: WITH HARAJUKU Floor 1F, 1-14-30 Jingumae, Shibuya, Tokyo

Opening Hours: 11:00-20:00

No Fixed Holidays
TEL: 03-5413-7717

Official Website: https://beautysquare.tokyo/

*Website available in English, Japanese, and Chinese

Kyary Pamyu Pamyu Adorns Shiseido Beauty Square in Harajuku With New Winter Look

Following her Halloween-inspired look for Shiseido Beauty Square, Japanese pop icon Kyary Pamyu Pamyu returns to the beauty facility with a new white and snowy winter look which was unveiled on Monday (November 2).

Shiseido Beauty Square

Kyary Pamyu Pamyu became the ambassador for Shiseido Beauty Square when it opened back in June. The concept of the beauty facility is centred on having people discovering their beauty, having fun, sharing experiences, and learning the latest in the scene

Winter Key Visual

Kyary's winter look for 2020 features a breathtaking headdress inspired by snowy skies, silver flowers, and powdery snow. The look was made in collaboration with top Shiseido hair  and makeup artist Tadashi Harada.

If you're stuck on what makeup to wear for winter, and are in Tokyo this holiday season, be sure to pay a visit to Shieido Beauty Square where you're sure to discover a new you.

Information

Shiseido Beauty Square

Address: WITH HARAJUKU Floor 1F, 1-14-30 Jingumae, Shibuya, Tokyo

Opening Hours: 11:00-20:00

No Fixed Holidays
TEL: 03-5413-7717

Official Website: https://beautysquare.tokyo/

*Website available in English, Japanese, and Chinese

Concert Review: Kyary Pamyu Pamyu Performs Halloween Concert Online For Fans Worldwide

Kyary Pamyu Pamyu's first-ever online concert "THE FAMILY 10.31" was held on October 31, aka Halloween Day, where she performed on the streaming site SHOWROOM. Kyary wanted to make this one-night-only concept concert like a movie, and so incorporated elements from horror films as Kyary herself is a horror fanatic.

The show began with a creepy looking man appearing on the screen who called himself the Butler. The scene was set deep inside a forest which houses a certain residence. This residence belongs to The Family who decided to live in the forest to hide form humans.

Fans watching the stream became part of the concert. In the story, viewers find themselves lost in the forest at the residence, and must pretend to be monsters so as to not be found out by The Family who detest humans. They are invited to a banquet hosted by The Family's Master and Mistress and also meet a roster of other characters including the Twins and of course the eldest daughter who is accompanied by a black cat. The daughter was played by none other than Kyary Pamyu Pamyu who wore dark and smoky makeup and donned a black dress with a white cross and frills down it. The stage itself was themed on the residence's reception hall where Kyary performed hits such as Fashion Monster and Kira Kira Killer.

On another stage, fans who had purchased special tickets could be seen at home enjoying the concert using the streaming platform's SHOWROOM Arena (β) function.

Kyary Pamyu Pamyu also performed Ninja Re Bang Bang Steve Aoki Remix live for the first time with fans cheering in the back. The song was remixed by DJ Steve Aoki for the Nintendo Switch™️ global title Ninjala. The song is an arrangement of Kyary's hit song and made to be more dance and club. Fans at home waved their penlights and towels to the track.

Kyary changed into a different red and black outfit which looked like a rafflesia and performed more hit numbers like Invader Invader, Mondai Girl, and Harajuku Iyahoi.

Kyary was also able to do multiple things she wouldn't normally be able to at an ordinary concert, like taking screenshots, or being reflected in the mirror as she sat in front of the dresser in the middle of the stage while performing Chami Chami Chaming. The entire set was a spook-filled Halloween extravaganza from the mind of Kyary.

The final song of the main set was of course Kyary's Halloween anthem Crazy Party Night ~Pumpkin no Gyakushu~. Kyary wrapped up her show by changing into a T-shirt to perform Kamaitachi for the first time as the encore, surprising fans as she so likes to do.

The entire set was an incredible 18 songs which were packed full of creepy-cute fun for fans to enjoy.

Photo © AKI ISHII

Kyary Pamyu Pamyu's 'Ninja Re Bang Bang Steve Aoki Remix' Now Available On Nintendo Switch's Ninjala

The developers of the hit Nintendo Switch™ title Ninjala have collaborated with Kyary Pamyu Pamyu once again by putting Steve Aoki's remix of her song Ninja Re Bang Bang into the game on October 29, 2020.

In the colourful world of Ninjala, players blow bubble gum to craft different weapons and fight using the fighting style of ninjutsu. Players can also transform into nearby objects, and they must use parkour to traverse different landscapes while aiming to take down their opponents. Released on June 25 this year, the game has been downloaded over 5 million times.

Steve Aoki released his remix of Kyary Pamyu Pamyu's hit track Ninja Re Bang Bang back in June. The track was subsequently used to promote Ninjala in commercials as well as an animated music video. The song proved so popular it made it onto numerous huge music playlists. The song is now available in-game for a limited time via the in-game Select Shop where it can be purchased to be played as part of the game's BGM.

But that's not all, as players can also purchase Kyary Pamyu Pamyu's outfit from the original Ninja Re Bang Bang music video including her costume and accessories. There's also an Emote that recreates the choreography from the song's chorus in the music video as well as a Ninja Re Bang Bang costume Ippon decoration.

Kyary will perform live on the SHOWROOM video streaming service on Halloween day with a special concert entitled "THE FAMILY 10.31." This themed show tells the story of a family living in a house in the woods. This one-night-only concept show will be streamed worldwide, and will see Kyary's first-ever live performance of Ninja Re Bang Bang Steve Aoi Remix.

Kyary Pamyu Pamyu | Comment

"I'd like to congratulate Ninjala on reaching 5 million downloads! People all around the world are enjoying the game right now, so I would love for them to get to hear 'Ninja Re Bang Bang Steve Aoki Remix' while playing the game! The 'Ninja Re Bang Bang' clothes and dance in the game are super cute, so you're sure to enjoy them! I'll also be performing the song live for the first time at my first online show, 'THE FAMILY 10.31,' on October 31! It's gonna have a different vibe from anything I've done, so look forward to it."

Information

Ninjala x Kyary Pamyu Pamyu "Ninja Re Bang Bang Steve Aoki Remix" Collab

Running: October 29, 2020 – November 26, 2020 at 10:59 (JST)

Official Website: https://ninjalathegame.com/jp/collab/kyary/​

Kyary Pamyu Pamyu Online Halloween Live 2020 – "THE FAMILY 10.31"
Date: October 31, 2020

Time: Open 16:30 (JST) / Start 17:30 (JST)

Ticket Window: October 1, 2020 at 13:00 (JST) to October 28, 2020 at 23:59 (JST)
Buy Tickets: https://kyary.net/store?groups=THE%20FAMILY%2010.31

Ticket Types
①Regular Ticket. Includes access to the live show only. Cost: ¥3,000 (Before Tax).
②Special Ticket. Includes access to the live show, SHOWROOM Arena (β), two limited-edition items, and access to the post-show talk. Cost: ¥12,000 (Before Tax).
Ticket Enquiries: https://kyary.net/inquiry

Kyary Pamyu Pamyu Official Website: http://kyary.asobisystem.com

Nintendo Switch's Ninjala Adds Kyary Pamyu Pamyu's 'Ninja Re Bang Bang Steve Aoki Remix' to the Soundtrack

The developers of the hit Nintendo Switch™ title Ninjala announced in Dev Diary #10, which was posted on their official YouTube channel today, another collaboration with Kyary Pamyu Pamyu.

In the world of Ninjala, players blow bubble gum to craft different weapons and fight using the fighting style of ninjutsu. Players can also transform into nearby objects, and they must use parkour to traverse different landscapes while aiming to take down their opponents.

Steve Aoki release a remix of Kyary Pamyu Pamyu's hit track Ninja Re Bang Bang back in June. The track was subsequently used to promote Ninjala in commercials as well as an animated music video. The song proved so popular it made it onto numerous huge music playlists. The song is now set to be released on Ninjala on October 29, 2020 for a limited time via the in-game Select Shop where it can be purchased to be played as part of the game's BGM.

Be sure to check out the full Dev Diary episode for details on the upcoming Season 3 as well as updates and more.

© GungHo Online Entertainment, Inc.

Information

Ninjala

Platform: Nintendo Switch™

Official Website: https://ninjalathegame.com/en/

*Company names, logos, product names and service names are trademarks and registered trademarks of their respective companies.

*Nintendo Switch and the Nintendo Switch logo are trademarks of Nintendo.

Experience Shinjuku's Famous Halloween Event Online at Virtual Shibuya

The Virtual Halloween Committee has announced that it will host an online Halloween event inside Virtual Shibuya as a result of the pandemic and to mitigate crowded streets in Shibuya, a place which becomes a sea of people during the spooky holiday season.

The event, titled Virtual Shibuya au 5G Halloween Fes, will begin on October 26 and run up to Halloween Day. It is being promoted with the hashtag #StayVirtual.


Shibuya 5G Entertainment Project launched its new digital platform "Virtual Shibuya" back in May of this year. Officially recognised by Shibuya City, Virtual Shibuya comes in response to the effects of the novel coronavirus (COVID-19) which has brought tight restrictions to the economy and people's way of life. It will enable people to continue enjoying entertainment from the comfort of their homes by participating in a whole host of virtual events and activities. The project aims to deliver content from Shibuya with live performances from artists, art exhibitions, talks, and more. The use of 5G and the latest cutting edge technology will connect the real Shibuya to a virtual space, combining the realms of the digital and real world.

The Halloween event is inviting a host of Japanese artists and comedians to perform inside the virtual space, which itself will be littered with all things Halloween like Jack-o'-lanterns, bats, and more. Users will also be able to dress their avatars in the appropriate clothing in line with the holiday season of scares. All of this aims to deliver the famous Shibuya Halloween experience that the people of Tokyo are so used to.

Virtual Shibuya au Halloween Fes

Virtual Shibuya is evolving and will be updated for the upcoming Halloween event. Users can look forward to a host of music events and talk events during this age of the 'new normal.'

au 5G Presents Kyary Pamyu Pamyu: Virtual Mini Live

Virtual Shibuya will host its very first virtual live concert to open the Halloween festival. Japanese pop star Kyary Pamyu Pamyu is included in the performance line-up, who will be serving a very special one-night-only Halloween themed show inspired by horror movies. Titled "Kyary Pamyu Pamyu Online Halloween Live 2020 THE FAMILY 10.31," you can find out more about the concert here.

au 5G Presents BiSH: Virtual Live

Japanese idol group BiSH will also be playing a special Halloween show at the event.

au 5G Presents "Everyone's 5G" – Comedy Duo Wagyu Perform

Japanese comedy duo Wagyu will perform live using 5G technology which will render them in high-speed, high quality holograms.


The rest of the line-up and more details about the event will be announced in the coming weeks.

Kyary Pamyu Pamyu to Perform Online Live Show On Halloween Day

Due to the ongoing pandemic, Kyary Pamyu Pamyu's schedule has been put on hold, with Coachella having been cancelled this year where she was set to perform for the first time, and the numerous summer festivals she plays at each year having been cancelled, as well as her nationwide Japan tour.

But not all is lost however, as the Japanese pop star has big plans for the coming holiday season.

Kyary will perform live on the SHOWROOM video streaming service on Halloween day with a special concert entitled "THE FAMILY 10.31." This themed show tells the story of a family living in a house in the woods. This one-night-only concept show will incorporate lots of elements from horror movies, since Kyary is a horror movie fanatic.

And to make fans feel more like they at the show and enhance the live experience, those who tune in to the concert can will be shown on the big screen at the venue at which Kyary will perform. After the show, Kyary will also host her very first post-concert talk event too.

Kyary Pamyu Pamyu is bringing special spooks to fans this year for Halloween.

Kyary Pamyu Pamyu | Comment

"This will be my first solo show in a while, and it's my first ever online performance, so I'm feeling the nerves, but I'm also super excited and looking forward to it. It's Halloween after all, so I want this show to be like watching an entire horror movie, so I'll be putting my all into it. So tune in and enjoy from the comfort of your home!"

Information

Kyary Pamyu Pamyu Online Halloween Live 2020 – "THE FAMILY 10.31"
Date: October 31, 2020

Time: Open 16:30 (JST) / Start 17:30 (JST)

Ticket Window: October 1, 2020 at 13:00 (JST) to October 28, 2020 at 23:59 (JST)
Buy Tickets: https://kyary.net/store?groups=THE%20FAMILY%2010.31

Ticket Types
①Regular Ticket. Includes access to the live show only. Cost: ¥3,000 (Before Tax).
②Special Ticket. Includes access to the live show, SHOWROOM Arena (β), two limited-edition items, and access to the post-show talk. Cost: ¥12,000 (Before Tax).
Ticket Enquiries: https://kyary.net/inquiry

Kyary Pamyu Pamyu Official Website: http://kyary.asobisystem.com

Kyary Pamyu Pamyu's Halloween Look Decorates Shiseido Beauty Square in Harajuku

Following her firework-inspired summer promotion look for Shiseido Beauty Square, Japanese pop icon Kyary Pamyu Pamyu has returned to the beauty facility with an all-new Halloween look, first revealed on Friday.


Kyary is serving a dark romantic world in Harajuku this Halloween, with Gothic hair and makeup that delivers us spook fantasy mixed with a bewitching, fairy tail-like sweetness. The look was brought to life thanks to Shiseido's top hair and makeup artist Tadashi Harada.

Kyary Pamyu Pamyu became the ambassador for Shiseido Beauty Square when it opened back in June. The concept of the beauty facility is centred on having people discovering their beauty, having fun, sharing experiences, and learning the latest in the scene

Information

Shiseido Beauty Square
Opened: June 18, 2020

Address: WITH HARAJUKU Floor 1F, 1-14-30 Jingumae, Shibuya, Tokyo

Opening Hours: 11:00-20:00

No Fixed Holidays
TEL: 03-5413-7717

Official Website: https://beautysquare.tokyo/

*Website available in English, Japanese, and Chinese