French TV Staition NOLIFE investigation! J-music MV song rankings [2016.3.17~2016.3.24]
We continue with the next installment of in the series, where French cable TV channel "NOLIFE", who report on Japanese culture, list the top 10 Japanese music videos shown to J-music fans. The highest ranking videos included Perfume's "STAR TRAIN" and WORLD ORDER's "THE NEXT PHASE" which entered the palace (music videos that have stayed in the top 20 for 7 weeks enter the 'palace' and are removed from opinion polls). So what are this week's top 10!?
■Releated article:J-music MV song rankings 2016.1.21~2016.1.28
Rank: No. 1 °C-ute/Make a Storm Exciting Fight!

Taking number 1 on the rankings this week is the fight song by °C-ute, "Make a Storm Exciting Fight", released in October 2015. The music video features the members dancing high speed during wrestling practice, bringing together and amplifying even more the intensity of the song. With its rock-style melody and positive lyrics, this song will most definitely provide the support needed from listeners.
Rank: No. 2 MAN WITH A MISSION/NOTHING'S GONNA CHANGE MY WAY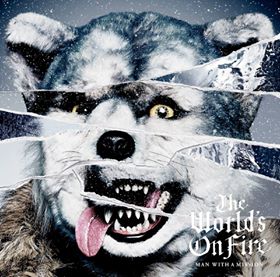 MAN WITH A MISSION are a 5-unit rock band who dress up as wolves. Their song "NOTHING'S GONNA CHANGE MY WAY" is featured on their self-titled first full album "MAN WITH A MISSION". The track sings about how it's important to not be a slave to anything and instead walk our own path, a stance that has not changed for the unique band since their debut.
Rank: No. 3 Aya Matsuura/Watarasebashi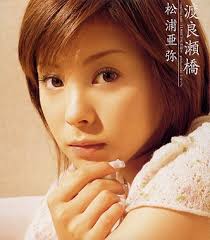 "Wataresabashi" is a cover of Chisato Moritaka's song of the same name. Formerly known as the cute idol "Ayaya", she has shed her past to become the woman that she is now – Aya Matsuura – and this track displays her real singing charm. The music video sees her now adult-self singing in the evening sun next to the Watarase River. Though a simple performance, the song is complete with a very emotional touch that elicits vivid feelings.
Rank: No. 4 Sakamoto Kyoju & LeftyMonsterP/Bokura no Sekai ni Dance wo
That nostalgic games console that is the Famicom. Working hard to revive the kind of music found on that system, Sakamoto Kyojo is gaining attention on video sites by having joined hands with the popular Vocaloid GUMI. "Bokura no Sekai ni Dance wo" combines the digital sounds of game music and the voice of GUMI, paying homage to both the world of Famicom and the world of Vocaloid. Be sure to check out the mysterious world of this precious music video.
Rank: No. 5 AKB48/Romance, Irane
"Romance, Irane" is the 7th single from AKB48's Haruna Kojima and Atsuko Maeda. This catchy song is based on a theme they are calling "Sorry to have kept you waiting! The royal road of idol pop". The music video will have your gaze hooked as it starts off on a comical note and transitions to snappy dancing.
Rank: No. 6 Angerme/DONGENGAESHI
Angerme are an idol group whose name originates from the French words "ange" (meaning "angel") and "larme" (meaning "tears"). The charm of this number is how it begins with an unstoppable rock melody overflowing with haste and speed that then enters into an exhilarating sound. Additionally, this track is the last to feature former S/mileage member Kanon Fukuda.
Rank: No. 7 Morning Musume. '15 /One and Only
Morning Musume need no introduction. One particular song was picked from their arsenal of 60 singles. The song has a bit of history as it is the group's only track to be written entirely in English. Possessing both popularity and real strength, you can truly see how far the group have come with this one. The song is also known for having been member Riho Sayashi's graduation song.
Rank: No. 8 Aki Akane/Hanabira
"Hanabira"is the debut single from Aki Akane, who is also nicknamed "the vocal artist of our time" and "Screaming Cinderella". Wielding an extremely pretty and delicate voice, it feels as if she is teaching you exactly what power of expression really means in this song. The music video links together perfectly the lyrics with the shots. The video also forces people to recall personal experiences where they have felt natural feelings of pain or heartbreak
Rank: No. 9 BAND-MAID (r) /REAL EXISTENCE
Their fans are called "Masters" and "Mistresses". BAND-MAID (r) are a unique 5-member maid rock unit. The music video sees all types of maids, from a maid singing wildly, to a maid playing an intense guitar solo, and more… The video was filmed on parade at a temple, so those there at the time of filming were able to enjoy the spectacle. This unconventional sight can definitely not be called stereotypical.
Rank: No. 10 – tricot/Bakuretsu Panie-san
"Bakuretsu Panie-san" is a song that has continued to be performed by the girl band since their initiation back in 2010. The music video includes now retired original member komaki♂. tricot outrival their male opponents with their superior powerful live performances. This song is undoubtedly their most overwhelming number 1 song that really gets the crowd going.
That's all for this week's rankings. We saw a very varied line-up of different artists, from idols, to Vocaloid, rock bands and more. The fact that Vocaloid is popular in France might even mean that the people of France have the same sensitivities as the people of Japan. Maybe? Look forward to Japan's music gaining even more attention worldwide. That's it for "NOLIFE investigation! J-music popular MV song rankings"!
RELATED ENTRIES
Japan's Highest Rated Anime and Drama Series of Autumn 2020

Japan's largest movie, drama, and anime review service Filmarks has posted its list of the country's Top 10 Drama and Anime Series for Autumn 2020. The ranking is taken from series broadcast and available for stream between September 1 and November 30 in 2020 and is based on Filmarks own 5★ score system and user reviews.

Top 10 Drama Series for Autumn 2020

1st Place: The Mandalorian Season 2 | ★4.67

©2020 Lucasfilm Ltd.

2nd Place: Julie and the Phantoms | ★4.43

3rd Place: The Queen's Gambit | ★4.34

4th Place: 2gether | ★4.31

5th Place: The Crown Season 4 | ★4.27

6th Place: Start-Up | ★4.26

7th Place: Cherry Magic! Thirty Years of Virginity Can Make You a Wizard?! | ★4.24

8th Place: The Boys Season 2 | ★4.20

9th Place: Baby Season 3 | ★4.16

10th Place: Satsui no Michinori | ★4.14

Top 10 Anime Series for Autumn 2020

1st Place: Golden Kamuy Season 3 | ★4.21

©Satoru Noda / Shueisha・Golden Kamuy Production Committee

2th Place: Jujutsu Kaisen | ★4.19

©Gege Akutami / Shueisha・Jujutsu Kaisen Production Committee

3rd Place: Love Live! Nijigasaki High School Idol Club | ★4.07

©2020 Project Love Live! Nijigasaki High School Idol Club

4th Place: Sleepy Princess in the Demon Castle | ★3.93
5th Place: Dragon Quest: The Adventure of Dai | ★3.89
6th Place: Is the Order a Rabbit? BLOOM | ★3.874
7th Place: With a Dog AND a Cat, Every Day is Fun★3.87
8th Place: Higurashi: When They Cry – Gou | ★3.84
9th Place: Moriarty the Patriot | ★3.809
10th Place: Munou na Nana | ★3.808

Are there any series on this list you have yet to see?

Information

Filmarks Top 10 Drama and Anime Series for Autumn 2020
Official Website: https://filmarks.com

Tripadvisor Reveals its Top 20 Most Popular Japanese Castles For Japanese People

The Japanese branch of the world's largest travel platform Tripadvisor® has posted its 2020 list of the Top 20 most popular castles in Japan amongst Japanese people.

This year marks the 8th run of the most popular Japanese castles ranking. Crowning the number one spot for the fourth year in a row in the list is Himeji Castle in Hyogo Prefecture. Kanazawa Castle and Iwakuni Castle have appeared for the first time ever on the list, while Shurijo Castle—which saw the main courtyard structures destroyed last year in a fire—and Kumamoto Castle—which was damaged as a result of the 2016 Kumamoto earthquake—both placed in the Top 10. This shows the greatness of these last two castles, Shurijo Castle and Kumamoto Castle, that despite their damage people still revere them, and their visiting them calls for a quick repairs and rebuilding.

User posts for all the castles in this year's list commended each site's incorporation of measures against the spreading of COVID-19, such as making it mandatory to wear masks, and providing alcohol gel everywhere.

Top 20 Most Popular Japanese Castles Amongst Japanese People | 2020 Edition

1st Place: Himeji Castle (Himeji, Hyogo)

2nd Place: Matsumoto Castle (Matsumoto, Nagano)

3rd Place: Matsuyama Castle (Matsuyama, Ehime

4th Place: Matsue Castle (Matsue, Shimane)

5th Place: Nijo Castle (Kyoto, Kyoto)

6th Place: Katsuren Castle (Uruma, Okinawa)

7th Place: Kochi Castle (Koch, Kochi)

8th Place: Shurijo Castle (Naha, Okinawa)

9th Place: Kumamoto Castle (Kumamoto, Kumamoto)

10th Place: Nakagusuku Castle (Kitanakagusuku, Okinawa)

Full Top 20 List (Japanese): https://www.tripadvisor.jp/Trips/99877580

The Reviews

1st Place: Himeji Castle | Himeji, Hyogo

Himeji Castle has placed on this list four years in a row. The castle also gets the name Hakuro-jo, or "White Egret Castle," due to the structure's white exterior and resemblance to a bird taking flight. Many users on Tripadvisor commented on their multiple visits to the castle, with one saying they have visited over 10 times, and another having visited 10 years after the castle's repair work. Another said that although you have to pay to get in, you can learn much and more about the castle if you just ask the guide. Himeji Castle also has its own app you can download which has videos on different spots around the castle grounds.

16th Place: Kanazawa Castle | Kanazawa, Ishikawa

Kanazawa Castle has a rich history that dates back to being the headquarters of the Kaga Domain, also known as the Kanazawa Domain. Many users praise the beauty of the castle's appearance, often highlighting the bricks various that make it up. The castle is lit up at night, and the scenery during winter is a sight to behold. Numerous events are held there throughout the year.

17th Place: Iwakuni Castle | Iwakuni, Yamaguchi


From the castle keep visitors can enjoy a panoramic view of the city of Iwakuni, Kintai Bridge, the islands of the Seto Inland Sea, Miyajima, and more. This is one of the main highlights commended by users on Tripadvisor. One hiker recommended visiting the castle as a set together with a walk along Kintai Bridge.

If you're planning a trip to Japan, then be sure to use this list as reference so you know which castles are must-visits.

Top 10 Manga Series From the Summer 2020 Anime List Ranked

Japanese "hybrid" bookshop honto, which is co-managed by Junkudo and 2Dfacto, has used its online and physical book sales data to rank the top 10 manga series of the current 2020 summer anime roster. Their ranking was released on July 2.

Ito (PR, honto) | Comment

"The 2020 summer anime roster is about to start. With people staying at home right now, there is more opportunity to watch anime, so there must be a lot of people looking forward to the new series coming. So we are releasing our own ranking of manga and light novels from the anime series that are airing this summer. Let's peruse series that are in the spotlight right now by dividing the ranking and the differences in age of people buying the books."

*Data is based on the sales taken from the first half of 2020

The Top 3 Series

The slapstick love comedy Uzaki-chan Wants to Hang Out! (Volume 4) by Take clocks in at number one. The series has sold over 1 million copies in Japan. The data shows that the series is most popular with people in their 30's, who rate at 41.2% of the sales. Will they be watching the anime adaptation too?

In 2nd place is Fire Force (Volume 22) which is serialised in Weekly Shonen Magazine. This series is most popular with those in their 20's. Season two of the anime series will premiere on July 5.

And in 3rd place is Sword Art Online (Volume 24), a series loved by fans the world over. This hugely popular series has sold over 20 million light novels, and is popular in all age groups, with the biggest percentage of sales going to those in their 40's at 28.2%. The first season of the anime adaptation aired back in 2012. The second half of the War of Underworld will begin on July 11.

Full Top 10 List

1st Place: Uzaki-chan Wants to Hang Out! (Volume 4)
2nd Place: Fire Force (Volume 22)
3rd Place: Sword Art Online (Volume 24)
4th Place: Kanojo, Okarishimasu (Volume 14)
5th Place: Baki Dou (Volume 5)
6th Place: Re:Zero − Starting Life in Another World (Volume 22)
7th Place: Diary of Our Days at the Breakwater (Volume 6)
8th Place: My Youth Romantic Comedy Is Wrong, As I Expected (Volume 14)
9th Place: Super HxEros (Volume 9)
10th Place: A Certain Scientific Railgun (Volume 15)

*According to honto

Information

honto Official Website

Top Anime Series of Winter 2020: BOFURI, Somali and the Forest Spirit, & More

NTT Docomo's anime streaming service dAnime Store conducted its latest online survey between February 21-28 this year to ask its users what their favourite anime is for numerous categories, such as the most "moe" series, for winter 2020. Over 71 million users got involved, and here's what they voted for.

Most Moe Anime of Winter 2020

1st Place: BOFURI: I Don't Want to Get Hurt, so I'll Max Out My Defense.

Recommendation Comment: Out of all of the battle-themed anime series set in alternate-worlds and games that I have seen, I believe this one has a new and original character. That of course goes for her defensive power, but she's also the strongest main character for somehow or other finding 'good luck' wherever she goes […] Her comrades find her fun and great, and support her with all they have, and they're always lively too, so the series has given me a lot of smiles.

2nd Place: Asteroid in Love
3rd Place: Nekopara
4rd Place: Toilet-bound Hanako-kun
5th Place: Interspecies Reviewers

Most Fired-Up Anime of Winter 2020

1st Place: Haikyu!! TO THE TOP

Recommendation Comment: "It's really cool to see high school students playing volleyball so earnestly, doing all they can to make sure the ball in front of them doesn't fall. It's an anime that gets to you and make you tear up. The lyrics of the opening and ending themes are great too, they really hit home. It's like when I was doing club activities as a high school student; it's such a great anime, it always makes me cry."


2nd Place: A Certain Scientific Railgun T
3rd Place: Darwin's Game
4th Place: BOFURI: I Don't Want to Get Hurt, so I'll Max Out My Defense.
5th Place: In/Spectre

Most Moving Anime of Winter 2020

1st Place: Somali and the Forest Spirit

Recommendation Comment: "The cheeky and ever curious Somali, and Golem, who doesn't show his emotions. I felt warmth from them coming to understand each other on their trip with their unlikely parent and child relationship. The people they meet during their journey support them too. Somali is surrounded by kindness, so I thin she'll grow into a good adult. I was deeply moved at the scene where Golem lies about his life span to Somali out of good will."


2nd Place: Re:Zero − Starting Life in Another World
3rd Place: Smile Down the Runway
4th Place: Haikyu!! TO THE TOP
5th Place: A Certain Scientific Railgun T

Most Comedic Anime of Winter 2020

1st Place: Interspecies Reviewers

Recommendation Comment: "It's undeniable that this was the funniest anime this season for people. It proved that going off the scale of the outrageous makes for the ultimate comedy. Saying that, it wasn't only just outrageous, and wasn't only hilarious, and that's what I would recommend about this show. I would also highlight how Stunk and company show the differences between each race in his reviews [and] the interactions between him and the characters […]."

2nd Place: BOFURI: I Don't Want to Get Hurt, so I'll Max Out My Defense.
3rd Place: Isekai Quartet 2
4th Place: Haikyu!! TO THE TOP

5th Place: Oda Cinnamon Nobunaga

©2020 夕蜜柑・狐印/KADOKAWA/防振り製作委員会
©古舘春一/集英社・「ハイキュー!!」製作委員会・MBS
©暮石ヤコ/NSP/ソマリと森の神様プロジェクト, mixer
©天原・masha/株式会社KADOKAWA/異種族レビュアーズ製作委員会

Japan announces its "Bread of the Year 2017" – discover the best of Japan's delicious bread

The editorial team of Japan's biggest bread specialist community website Pansta ("Bread Star") have announced the winners of "Bread of the Year 2017". The bread mania returns this year to deliver a careful selection of 7 different breads.

Every year the Pansta editorial team picks the best breads of the past 12 months. The "Bread of the Year" rankings are picked up by TV and magazines, announced on a wide scale. Rankings are compiled by the number of posts, likes and audience reach by pan lovers on the website, as well as breads the editorial team find in their everyday activities. 7 breads have been selected for 2017, each in their own category.

Best Baguette – Gold Prize Signifiant Signifie (Setagaya, Tokyo)

Signifiant Signifie's huge popularity is consistent when it comes to bread. It received much attention for its huge bread overhaul this year. Their signature "Baguette Puratanu" is now fermented for 40 hours as a result of the insatiable curiosity of chefs in Shiga. The baguette has an intense flavour and a light aftertaste. Part of its quality is that the flavour stays just as good even if eaten the next day. The Baguette Puratanu can be bought at the main Signifiant Signifie store in Setagaya as well as the Nihonbashi and Tamagawa branches of Takashiyama and online.

Best Loaf – Gold Prize Ore no Bakery&Cafe (Shibuya, Tokyo)

This immensely popular store is said to have sped up the boom of high-grade bread in Tokyo. Ore no Bakery&Cafe initially opened in Ebisu and had constant long queues of people trying to get in. Another branch opened in Ginza this year. Their "Ore no Seishoku Pan" is so soft that when it's freshly baked it almost seems like it will sink in on itself just by touching it. The loaf is sold unsliced in two sizes. Its high point is the milky fragrance and sweetness brought on by fresh milk from Nakahora Bokujou in Iwate Prefecture. It's enjoyed by people of all ages and despite being high-grade bread, many loafs are sold to lots of people.

Best Croissant – Gold Prize Sawamura Bakery & Restaurant (Kitasaku District, Nagano Prefecture)

This shop is flooded with customers from the early morning during days off and consecutive holidays who want to get their fingers on the freshly baked croissants sold here. Anyone and everyone can experience personally the goodness of the ingredients when sinking their teeth into one. One bite is enough for your nose to be hit with the sweet fragrance of butter from these flaky croissants. The shop looks just like a Paris bakery, lined with big breads that look like campagne. They also have branches in Karuizawa, Shinjuku and Hiroo, so be sure to check it out.

Best Sandwich – Gold Prize oeuf TAMAKO Sando (Fukuoka-shi, Fukuoka Prefecture)

The most popular egg-sandwich chain is TAMAKO. The texture of the rice bread is soft and doughy, filled with egg and pesticide-free fresh lettuce. It may be simple but its delicious flavour is irresistible. They also have a selection of other sandwiches that combine egg with made different ingredients other than egg. The variety there is huge – you'll never grow tired of their sandwiches no matter how many times you go. There are also branches in Tokyo, Chiba, Saitama and Aichi.

Best Curry Bread – Gold Prize Aiwa Pan (Yokohama, Kanagawa Prefecture)

The shopkeeper of Aiwa Pan is confident in the creation of curry breads with background research in the curry of Pakistan. The spices are noticeably packed in there but are condensed into a rich flavour of the curry roux that contains chicken. The tomato based bread has an exquisite balance with the rich curry. The fried bread is crunchy and in fact made with coconut oil making it a healthier option.

Best Anpan – Gold Prize Yoshida Pan (Katsushika, Tokyo)

Yoshida Pan's strained white bean paste uses one variety of common bean and ootebou navy bean from Tokachi in Hokkaido, giving it a high-quality, smooth and melt-in-the-mouth taste. The texture of the mashed sweet bean paste can be enjoyed with organic adzuki beans from Tokachi that have been cooked with brown sugar from France. Both bring to mind the high-grade flavours of Japanese wagashi and go perfect with coffee. This revolutionary anpan is a perfect balance of traditional Japanese bread made in a contemporary style. The bread that envelops the red bean is also in its own league with its soft texture and sweet flavour that just melts in your mouth.

Best Bread Roll – Gold Prize Yoshida Pan (Katsushika, Tokyo)

This big bread roll with its gently baked colour will light up your day even if you just catch a glimpse of it. You'll be surprised how heavy it is when you pick it up. You select the ingredients and the shop staff will roll it there for you, allowing you to have fun combining your own flvours.

Find your favourite bread from the unique selection available in Japan!

These are the places to eat delicious Japanese bread! Winners of "Bread of the Year 2016" announced

When you think of staple food in Japan you think rice, but the land of the rising sun also has a lot of delicious bakeries. In this article, we'd like to show you the winners of "Bread of the Year 2016" (Japanese: パン・オブ・ザ・イヤー2016) which were announced by the editorial team "Pan Suta" (translation: "Pan Star" or "Bread Star"), the country's biggest bread specialist community website. These rankings were compiled based off the posts, number of likes, number of shares, tasting by the Pan Suta team on the day of the event, and more. 10 different breads were selected from as the best from this year's bread mania.

■Baguette Category Gold Prize
david pain・Ibaraki Prefecture / Tsukuba-shi

"david pain" is a popular location in Tsukuba-shi, the bread battleground town. The bread made by the owner, who is from Corsica Island in France, is praised for having a delicious scent, and for the flavour of the wheat which develops in your mouth the more you chew. The bread is made with wheat from Japan and the yeast is homemade, as is the rest of the ingredients. It's a popular shop which brings in people from other prefectures who go to buy the delicious baguettes.

david pain

7-11 Makizono, Tsukuba-shi, Ibaraki Prefecture

Telephone: 029-871-1214

■Bread Loaf Category Gold Prize
Koukyuu "Sei" Kuu Pan Senmon-ten Nogami Osaka/Osaka-shi Tennōji-ku ※This shop is established in other locations too

The lines at this Kansai bread shop never end. This bread is given the name "raw" as it is served as it is instead of being toasted. Since the bread is so soft and delicate the shop does not slice it. The loafs are ample in moisture and the texture is fine all the way through. The bread will melt in your mouth as you eat it "raw", and you will love sweet aftertaste.

Koukyuu "Sei" Kuu Pan Senmon-ten Nogami (Japanese: 高級「生」食パン専門店 乃が美)
Official Website: http://nogaminopan.com/

■Croissant Category
GONTRAN CHERRIER TOKYO Tokyo / Shibuya-ku

Gontran Cherrier is a famous French baker and pastry chef who owns a number of shops, including one in Tokyo. Croissants, which are popular in France, are loved by Japan, and GONTRAN CHERRIER TOKYO has plenty of them. They are served deliciously crispy and you will be hit by the tantalizing scent of butter the moment you hold one in your hands.

GONTRAN CHERRIER TOKYO
1-Chome-14-11 BC Salon, Shibuya-ku, Tokyo
Official Website: http://gontran-cherrier.jp/

■Focaccia Category Gold Prize
LE PAIN de Joël Robuchon Tokyo / Shibuya-ku

This shop is run by Joël Robuchon, an internationally famous French chef and restaurateur who is a prominent figure in French cuisine. This first-class shop is always packed with people as you can enjoy delicious bread at a reasonable price. Its popular focaccias are fresh and dipped in olive oil. With just one bite the fruity scent will hit your nose immediately. The focaccias flexibility in going well with so many different dishes is one reason for its popularity.

LE PAIN de Joël Robuchon
2-Chome-21-1 Shibuya Hikarie ShinQs B2F, Shibuya-ku, Tokyo
Official Website: http://www.robuchon.jp/lepain

■Bagel Category Gold Prize
Pomme de terre Tokyo / Suginami

Pomme de terre should be called the first place that made an original Japanese style bagel, introducing bagels that are crispy on the outside and soft on the inside, and rolled bagels. You can feel that the menu was made by an owner who was originally a pastry chef, with its wide-range of options and amazing combinations of fillings. You will most definitely enjoy the crispy outsides and soft insides which are sprayed and rebaked.

Pomme de terre
4-Chome-8-2 Beihaimu Nishiogi Dai-San 101, Nishi-Ogikita, Suginami, Tokyo
Official Website: http://www.pomme-de-terre.net/

There are many more from the list of winners from this year's Bread of the Year, from curry bread to cream bread.

When you're in Japan and want to try some delicious bread, be sure to check this article again!

■Information
Pan Sta
Official Website http://pansta.jp/
Bread of the Year 2016  http://pansta.jp/poty/2016/

ーーー
■Related Article: A recipe for photogenic food #2 Bruschetta for Christmas

■Related Article: Let's enjoy sweet Christmas with new sweets "Ice Cream Roll"

As part of "Manga no Hi", DAM Karaoke reveal the most popular anime songs to sing!

To celebrate "Manga no Hi" (translation: Manga Day), which was established by The Japan Cartoonists Association along with 5 publishing companies, DAM karaoke carried out a survey to find out the most requested anime songs.

※The original list contains a selection of top 30 theme songs from anime adapted from manga.

At number one is Motohiro Hata's "Himawari no Yakusoku". The song was released in August 2014 and was used as the main theme song for the film "STAND BY ME Doraemon" and explores the gap from childhood to adulthood. The song was listed at second place in DAM's annual karaoke request rankings last year, being sung by many people.

https://www.youtube.com/watch?v=Aw1nqhvHY48

In second place is Yoko Takahashi with "A Cruel Angel's Thesis". Released in October 1995, it is known as the opening theme song to the anime series "Neon Genesis Evangelion". The track has been in DAM's annual rankings for 7 consecutive years since 2009. The song was released more than 20 years ago and continues to be loved by all, showing no signs of disappearing any time soon.

At third place is UNISON SQUARE GARDEN with "Sugar Song and Bitter Step", which was released in May 2015 and used as the ending theme for the anime "Blood Blockade Battlefront". Just like the anime, the song is cute and has a catchy melody, with its popularity coming from its original sounding rhythm.
https://www.youtube.com/watch?v=P-LdR0WL5Zo

"Manga no Hi" was adapted from Japan's national holiday "Bunka no Hi" (or "Culture Day") which is also celebrated on November 3rd. Manga no Hi specifically celebrates the culture of manga. It also shares the same birthday as the legendary postwar manga artist Osamu Tezuka.

It's safe to say that manga is most certainly an aspect of Japanese culture adored by the world, particularly today. The anime song ranking has proven very interesting, listing songs of anime from the Showa period to anime songs of today.

※This list was calculated based on the number of times a song was sung at Daiichi Kosho's Karaoke DAM.

"Anime Song" DAM Karaoke Request Ranking

Survey: Carried out between October 1st, 2015 to September 20th, 2016

Conducted by Daiichikosho Co., Ltd. Karaoke DAM

ーーー
■Related Article: Popular J-music ranking by French TV station "NOLIFE"!

http://www.moshimoshi-nippon.jp/19671

■Related Article: Watch Film in Karaoke Room! Cote Dazur to Offer Unique Cinema Experience at Karaoke!

"NOLIFE" is a French TV station that airs programmes on Japanese culture to the people of France. They recently released a music video ranking which listed Japanese music videos that are huge in France right now. Let's take a look at the top 10!

"NOLIFE" is a French TV station that airs programmes on Japanese culture to the people of France. They recently released a music video ranking which listed Japanese music videos that are huge in France right now. Let's take a look at the top 10!

https://www.youtube.com/watch?v=of80lfOPuDA
1st Place – moumoon/15 Doors
moumoon are known for having gentle vocals in their songs. "15 Doors" lives up to moumoon's soft and gentle music, the title track to their second full album of the same name. The whispering-like vocals fit together perfectly with the powerful lyrics and cheerful, hard hitting music. The music video sure enough leaves an impression, with elements like the rays of the gentle sunlight and the faint colours of the sky.

https://www.youtube.com/watch?v=KWLYf5DVW8U
2nd Place – Charisma.com/Tangle Girl
Although they have a pop music image, Charisma.com are popular for their addictive relaxing music. The video for "Tangle Girl" sees them take on the role of office ladies; in fact, real life office ladies had an influence on the song itself. Charisma.com speak the anger and frustrations that office ladies face in the lyrics, something which is certainly fresh. The music video sees two anime characters modeled after the members, who appear in order to exterminate the annoyances in the office one after the other for the office ladies!

https://www.youtube.com/watch?v=-kFo84rwS1o
3rd Place – ASIAN KUNG-FU GENERATION/Kimi no Machi Made
Even though you can call this song one of their older works, it's still hugely popular amongst fans. The lyrics of the song tell of a young man who is inexperienced and unreliable, something which leaves you feeling very sad. The music video one the "SPACE SHOWER Music Video Awards" for "BEST CONCEPT". It's a very strange video that will leave a big impact, such as when a giant crayfish appears in the pool when they are doing synchronised swimming!

https://www.youtube.com/watch?v=Uds7g3M-4lQ
4th Place – BAND-MAID/Thrill
BAND-MAID might give the impression that they are a sweet bunch of maid girls, but they are in fact a hard and serious rock band, a misleading look they were going for. Two weeks after posting the music video to "thrill" on their official Facebook page, the video amounted to a staggering one million views! It would be safe to say that this is the track that has really spread the popularity of BAND-MAID. The lyrics are fast paced and defiant, the kind of image you can't cook up in your mind that cute maids would have!

5th Place – KOKIA/Douke
"Douke" is featured on KOKIA's 7th album, "KOKIA∞AKIKO ~balance~". The lyrics feel like they are gently embracing your heart, and the music feels limitless. KOKIA's gorgeous voice does not limit itself to a single genre, but resounds throughout the world. The feelings and emotions are layered onto all kinds of different sounds. It is a song to be sent directly to peoples' chests.

https://www.youtube.com/watch?v=LNMNNQkbH5Y
6th Place – The Heana Cat/Choko Choko Chokotto Choko Cho-dai
From 80s hard rock to Showa era ballads, The Heana Cat are a duo who keep on giving us originality. The title of this track is certainly unique. It is a ballad that elicits a sense of nostalgia from somewhere with its atmospheric and sorrowful gothic rock sound. The music video is surreal and leaves you with a mysterious aftertaste that will have you watching the video again without you thinking.

https://www.youtube.com/watch?v=GTD_k15LJDE
7th Place – ℃-ute/Naze Hito wa Arasoun Darou?
℃-ute will be holding a final solo performance in 2017 before breaking up. " Naze Hito wa Arasoun Darou?" is a song aimed at the busy people of the modern world to cheer them on. The girls appear in the music video like divas, adorned in sparkling dresses, showing their charm as they upgrade to adults. The lyrics are melodious and give courage to those who listen. This song will etch into the hearts of many, not just idol fans.

8th Place – miwa/again×again
"again×again" is featured on miwa's second album, "guitarium". The electric rock of this song almost leaves you feeling refreshed. You wouldn't expect the power of an electric guitar to be cute and delicate. The song is simple, but maintains to deliver a powerful message. miwa's music will turn on a switch in you that has you saying, "Right, let's give it our all today too!". This song is sure to give not only Japan definite strength and willpower, but the world too.

9th Place – L'Arc-en-Ciel/Wings Flap

L'Arc-en-Ciel are the definitive Japanese rock band. With their high quality sound and variety of songs, even their overseas popularity shows no sign of stopping. "Wings Flap" is the band's 40th single. The music will have you dancing and you won't be able to get the vocals out of your head. We don't even need to mention how high the quality of their video is. With an enormous desert and magnificent blue sky behind them, L'Arc-en-Ciel once again display an overwhelming music video.

https://www.youtube.com/watch?v=PdgtxpNv6mw
10th Place – Angerme/TsugiTsugi ZokuZoku
This track is cutting edge and provocative, recorded on their 21st single "TsugiTsugi Zoku Zoku/Itoshima Distance/Koi Nara Tokku ni Hajimatteru". This music video with its bold camera work and a huge music group of 9 members is something only Angerme could produce. And their magnificent and impressive dancing is something to note!

Well, that was the music video ranking, in which French J-music fans were able to vote for their favourites. From hard rock to more gentle pop music, the list was incredibly diverse. It feels like music is allowing for the world to become closer; we saw popular original and individual artists as well as artists that are nostalgic to Japanese people. Be sure to keep your eyes on overseas activity from your favourite Japanese artists! That's it for now, we hope you enjoyed NOLIFE's music video ranking!

Original Text: Rei Kurasawa