ARK HILLS CHRISTMAS 2018: Towering Fir Christmas Tree, Christmas Market & More
ARK HILLS CHRISTMAS 2018 is set to take place at Ark Hills in Akasaka, Tokyo from November 16 to December 25.
This year's theme is "'EVERGREEN' Christmas for ARK HILLS." The building complex's Ark Canyon plaza will be home to a 7 meter tall fir Christmas tree which will give off the beautiful scent of fir. The tree was grown over several years in Tokachi District by Tokachi Santaland Tree. After the event it will be used again by Toride Art Project in Toride, Ibaraki.
Other Christmas decorations include countless lights strung up in the building, and in the coridoor next to hose mini trees and ice lights.
A weekend Christmas market will also run for four weeks starting from the end of November where you can get your hands on a range of miscellaneous items and food. There will also be a Christmas workshop where you can make ornaments and wreaths, and they'll even be selling fir trees.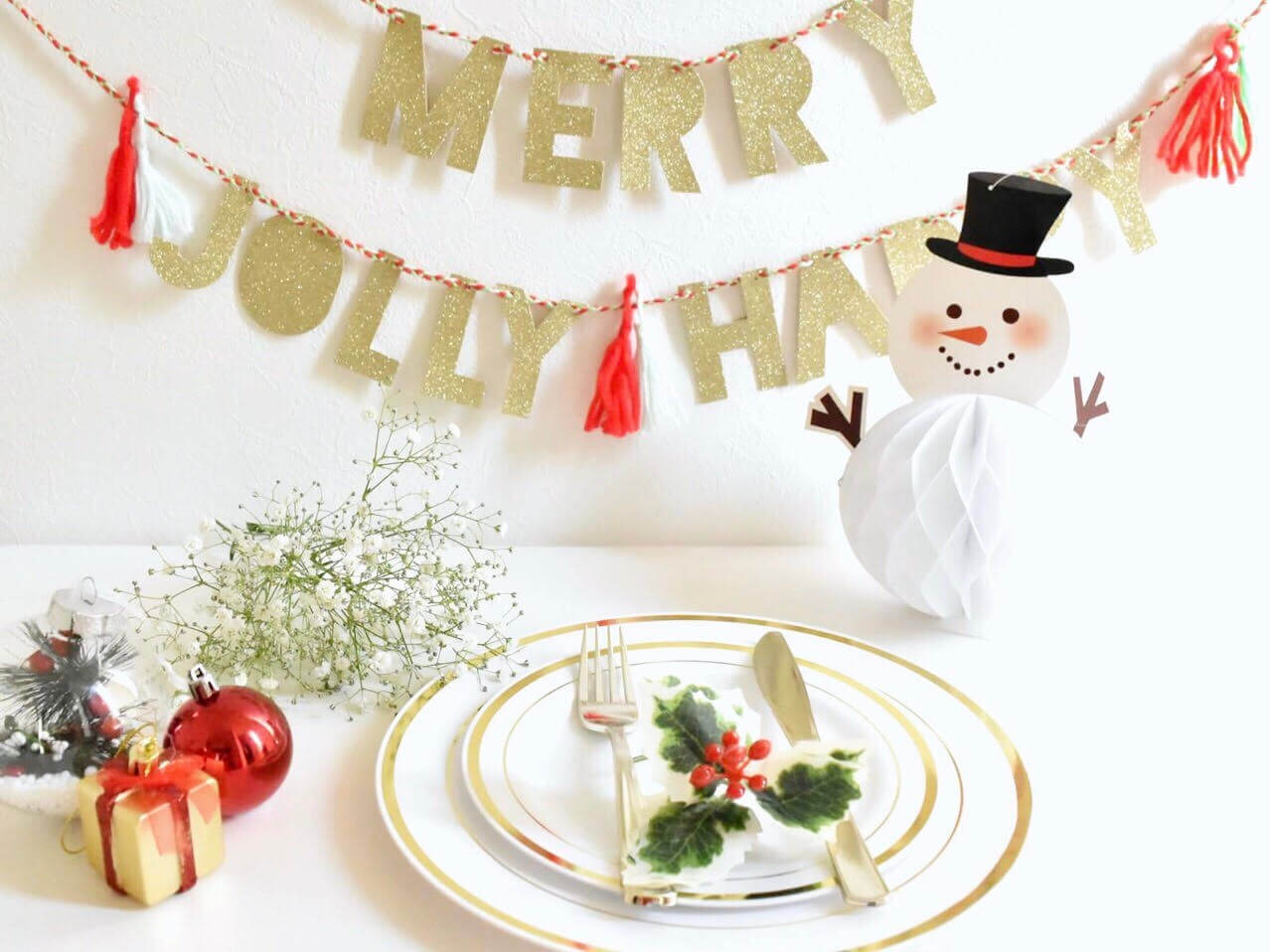 Winter at Ark Hills this year will give rise to an authentic evergreen Christmas as celebrated in Europe.
Information
ARK HILLS CHRISTMAS 2018
Location: Ark Hills, Ark Canyon Plaza / Ark Hills South Tower Sunken Garden, Ark Kitchen
Running: November 16, 2018 – December 25, 2018
Time: 16:00-23:00 (subject to change)
Website: http://www.arkhills.com/events/2017/11/003106.html
Akasaki Nomi no Ichi in ARK HILLS ~Evergreen Christmas Market~
Time/Dates:
November 25 @ 11:00-17:00
December 9 @ 11:00-16:00
*Taking place at Ark Canyon Plaza
Hills Market in ARK HILLS ~Christmas Market~
Get your hands on local vegetables and fruit to make the perfect Christmas dinner. There will also be rare wines and sweets, miscellaneous items and more which will make for perfect presents or an addition to parties.
Time/Dates:
December 1 – December 15 @ 10:00-14:00
December 14 @ 11:00-19:00
*Taking place at Ark Canyon Plaza
RECOMMENDED ENTRIES
Roppongi Hills Christmas 2018: Keyakizaka Illuminations, 10m Tall Christmas Tree & More!

Christmas at Roppongi Hills is a bustling time having brought together 7 million people last year. There will be lots happening this year, starting with Keyakizaka street being lit up from early November up to Christmas Day. Illuminations will be held in 3 places and there will be numerous events including a Christmas market and concerts.

Around 700,000 LED lights will decorate the trees of Keyakizaka street, bringing to light that charming feeling of Tokyo wintertime. This marks the 15th year of the street's illuminations, and this year's theme is "LIVE veil." Passersby will be greeted with the glow of crisp blue and snow white LED lights. The bridge located in the centre of Keyakizaka street will make for a great photo with Tokyo Tower in the background.

Date: Early November 2018 – December 25, 2018
Time: 17:00-23:00

Location: Roppongi Keyakizaka-dori

A Christmas market will take place at 66 Plaza which will be overlooked by a towering 10m tall Christmas tree. The tree will light up during the event making for a must-visit spot with that special someone.

Date: Early November 2018 – December 25, 2018
Time: 17:00-24:00

Location: 66 Plaza

If you take a stroll along West Walk you'll also see a very unique looking "knitted" Christmas tree. This specially made tree is made of a knitted material that will feel soft to touch. You'll even be able to lie down at the base of it. The material the tree is made of will also run through the corridor of West Walk, embracing the area with warmth.

Running: November 16, 2018 – December 25, 2018 (subject to change)

Location: 2F West Walk South Side and Corridor

As well as the Christmas market and concert, the restaurants and cafes will also sell Christmas cakes, and there will be plenty of opportunities for Christmas shopping.

Take your family, friends or special someone to Roppongi Hills for Christmas this year!

■Information

Roppongi Hills Christmas 2018
Location: Roppongi Hills (Roppongi Keyakizaka-dori, 66 Plaza, West Walk, Roppongi Hills Arena, Oyane Plaza, and elsewhere)

Christmas Market 2018

Date: November 23, 2018 – December 15, 2018

Time: 11:00-21:00

*On the first day (November 23) the market will open in the evening.

*Opening times extended to 22:00 on Fridays, the weekend and December 24.

Location: Oyane Plaza

French Artist Nicolas Buffe's Art to Appear at GINZA SIX Christmas Event

Christmastime is coming to Ginza's biggest shopping complex GINZA SIX this year with an event that translates to GINZA SIX CHRISTMAS 2018 "Fantastic Gift": The Tale of the Kingdom of Winter and the Kingdom of Summer. It will run from November 12 to December 25.

Photo by Imagen Subliminal (Miguel de Guzman + Rocio Romero)

Christmas art by French artist Nicolas Buffe will be used for the event, with a huge piece being displayed in GINZA SIX's symbolic open space that runs down the center of the building as well as at the front entrance facing Ginza Chuo-dori Street, the show window on floor B2F and elsewhere. There will also be an immersive piece that makes use of the latest cutting-edge AR technology.

A "tale" is always at the core of Buffe's work, the charming visuals of which pull both kids and adults alike into their unique worlds.

The theme of this year's tale is "gift." The Kingdom of Summer and the Kingdom of Winter are both at their wits' end trying to solve problems caused by both of their children. To resolve the quandary the two countries, they both send gifts to each child. To open up the cold heart of the princess of the Kingdom of Winter, she is sent the Kingdom of Summer's elephant of light. To calm the hot-tempered prince of the Kingdom of Summer, he is sent some refreshing ice cream. Both countries are met with peace as a result.

The radiating elephant that appears in the story will also appear in the middle of GINZA SIX as a huge 4 meter plus art piece. Drones will be used to create a flying scene.

At various locations including the front entrance an app can be downloaded and used which when put up to different art pieces will make use of AR tech.

A range of items made in collaboration with Buffe will also be sold including tote bags featuring characters from the tale, four different ice candies based on the countries and more. There will be plenty of things perfect to pick as a present for someone.

・Ginza Tsutaya Books (Floor 6F): From December 1, 2018 – TBA

・SIXIÈME GINZA (Floor 2F): From November 28, 2018 – February 28, 2019

・PALETAS (Floor B2F): From November 12, 2018 – February 24, 2019

・PHILIPPE CONTICINI (Floor B2F): Date TBA

Spend a fantastical Christmas at GINZA SIX where the season for giving will be played out in the form of Nicolas Buffe's newest creation.

Information

GINZA SIX CHRISTMAS 2018 "Fantastic Gift": The Tale of the Kingdom of Winter and the Kingdom of Summer

Running: November 12, 2018 – December 25, 2018

*Art installation in the middle of GINZA SIX scheduled to stay until late February 2019.

Bonuses

①Those who spend ¥3,000 or more including tax can receive a free cube ice cream from PALETAS on floor B2F of GINZA SIX. Available on a first-come, first-served basis. One per person.

②Those who arrive at GINZA SIZ will receive a balloon of the radiating elephant. Available on a first-come, first-served basis.

Running: December 15, 16, 22, 23 and 24 from 12:00-17:00

GINZA SIX

Address: 6-10-1 Ginza, Chuo Ward, Tokyo

Opening Hours: Shops/Cafes (B2F-5F) 10:30-20:30 / Restaurants (6F, 13F) 11:00-23:00

*Business hours differ from shop to shop.

No Fixed Holidays.

Access: Directly connected to Ginza Station via the Tokyo Metro Ginza Line, Marunouchi Line and Hibiya Line.

TEL: 03-6891-3390
Website: http://ginza6.tokyo/

GINZA SIX: Must-Try Christmas Sweets & Winter Goodies This Year

GINZA SIX, the biggest shopping complex in the Ginza Area, is getting ready for Christmas with a range of special seasonal foods and desserts. The line-up retains the sophistication GINZA SIX is known for as it prepares for the final Christmas of the Heisei Era of Japan.

Let's take a look at the gourmet selection on offer by splitting them into five separate themes.

Christmas Cakes: From Regulars to One of a Kinds – Gems That Glow the Skills of Patissiers

Monde argenté (ISHIYA GINZA): ¥4,000

Noel Framboisier (Ginza Sembikiya): ¥5,000

 

Classic Sweets: Promoting New Trends for the Last Heisei Period Christmas

Stollen Pistachio (PALETAS): ¥2,593

Sweet Potato Almond Noel Box (Minamikaze Noukasha Dessert House): ¥1,852

Limited Edition Christmas Sweets Gifts: Classics in Glamorous Christmas Packaging

Stardust Cookies (JOTARO SAITO): From ¥540

Limited Edition Christmas Wheat Gluten Cookie Gift (Fu Fu Fu and): ¥3,000

Party Food & Sake: A High Grade Selection to Decorate the Table

Limited Edition Christmas Charcuterie & Salad (meat&green shunjyukusei): ¥2,560

Okawa Sparkling Vinegar (Shoubunsu Vinegar Brewery): ¥2,000

Cafes & Restaurants' Christmas Menus: Bringing a Moment of Bliss on the Holy Night

 

Fantastic Christmas Course (Bistro Ozami): ¥8,000 / ¥12,000

Christmas Afternoon Tea Set (THE GRAND GINZA): ¥3,800

A range of pop up shops will also appear for a limited time. This includes pop up shops for fashion brands making their way to Japan for the first time as well as fashion x art collaborative brands, brands that will hold events where you can experience craftsmanship and more.

Additionally, Ginza Sembikiya on floor B1F, which opened the first fruit parlour in Japan in 1894, will open a cafe for a limited period serving a range of fruit products that are good for health and beauty. Open from November 3, 2018 to January 31, 2019.

<GINZA SIX Limited Edition> Ginza Sembikiya Parfaits: ¥1,500 Each (Pre-Tax)

These parfaits are made with an abundance of fruit that  has been carefully selected by Ginza Sembikiya. The fruits are cut into large slices so you can enjoy their full original flavour. The parfaits are also made with a rich homemade fruit sauce. Choose from three parfait flavours: Muskmelon, Strawberry or Fruits Mille-Feuille.

Bulgari will also open a pop up store called Bvlgari Pop (Up) Corn in the second floor SIXIÈME GINZA. The store is a reinterpretation of a 1960s movie set where they will sell a range of items including a limited edition model bag. Open from December 12, 2018 to January 15, 2019.

<GINZA SIX Limited Edition> Product Name: Serpenti Forever / Price: ¥295,000 (w/tax ¥318,600)

There's plenty of other exciting Christmas and seasonal winter food and content to look forward to at GINZA SIX as well, so be sure to check their official website for more details.

Information

GINZA SIX

Address: 6-10-1 Ginza, Chuo Ward, Tokyo

Opening Hours: Shops/Cafes (B2F-5F) 10:30-20:30 / Restaurants (6F, 13F) 11:00-23:00

*Business hours differ from shop to shop.

No Fixed Holidays.

Access: Directly connected to Ginza Station via the Tokyo Metro Ginza Line, Marunouchi Line and Hibiya Line.

TEL: 03-6891-3390
Website: http://ginza6.tokyo/
RELATED ENTRIES
Shizuoka's Strawberry Cafe Ichigo BonBonBERRY ATAMIHOUSE. Releases Winter Menu

Ichigo BonBonBERRY ATAMIHOUSE. is the first cafe to open in Atami specialising exclusively in strawberry desserts. This Christmas, the cafe is serving up a new Christmas cake, winter afternoon tea set, and strawberry milk beverage, all of which hit the menu on Friday (December 4).

Hitorijime Christmas Cake | ¥1,000 (Before Tax) *Comes with drink

A dreamy Christmas cake for one loaded with cream and sweet strawberries. There's a strawberry on top and more in the middle squished between soft sponge.

Winter Afternoon Set | ¥1,200 (Before Tax)

The cafe has turned its popular afternoon tea into a wintertime version for Christmas, served with a mini bavarois in the shape of a strawberry, strawberry ice cream, melty fondant chocolate, and a rum raisin chocolate tiramisu. A delightful combination of sweet, tangy, and rich flavours.

Hot Strawberry Milk | ¥400 (Before Tax)

A hot strawberry milk to feel cosy in the cold winter weather, topped with plenty of cream and a sprinkling of strawberry powder. Enjoy it as it is or mix together for a creamier beverage.

The winter menu is seasonal and so will only be available this wintertime.

Information

Ichigo BonBonBERRY ATAMIHOUSE.
Address: 3-16 Tawarahonchō, Atami, Shizuoka
Opening Hours: 10:00-18:00
Access: 2-minutes from Atami Station (JR Line side)
Official Website: http://www.atami-bonbonberry.com

Sarutahiko Coffee Releases Pistachio and Mixed Berry Coffee Beverage For Christmas

Sarutahiko Coffee released a Christmas-exclusive seasonal flavour of its popular Jellatte dessert drink on Tuesday (December 1) which it's calling the "Maroron Merry Pudding Jellatte."

Maroron Merry Pudding Jellatte | ¥750 (Before Tax)

The beverage is the second in this year's Christmas themed drinks to be released by Sarutahiko Coffee. It uses a coffee jelly base made from Ethiopian coffee beans and contains layers of mascarpone cheese from Italy, a chocolate sauce made from Cacao Hunters chocolate, milk pudding, four kinds of mixed berry jellies, pistachio milk pudding, milk foam, and to top it all off, chocolate pieces and pistachios.

The pistachio and mascarpone bring a richness to the dessert drink which blends deliciously with the freshness of the berries and full-bodied coffee for a combination that's like a warm and cosy Christmas hug.

Information

Maroron Merry Pudding Jellatte
Serving: December 1, 2020 – December 25, 2020
Available: Sarutahiko Coffee in Japan
Official Website: https://sarutahiko.co

Sanrio's Little Twin Stars Kiki & Lala Light Up Shinjuku With TWINKLE COLOR CHRISTMAS Illumination Event

Sanrio's beloved character pair Kiki & Lala, also known as the Little Twin Stars, are hosting a special winter event titled "TWINKLE COLOR CHRISTMAS" at Shinjuku Southern Terrace from December 1 to 25, illuminating the area with beautiful Christmas lights, as part of their 45th anniversary.

Kiki & Lala's twinkling Christmas tree magical in the daytime and night time

The towering 4-meter tall Christmas Tree is decorated in countless mirror balls which reflect beautifully both during the day from the sun and at night with Kiki & Lala's illuminations. A special light show is also taking place from 16:30 each day with Christmas songs.


Decorated around the tree are Kiki & Lala neon signs and pastel-coloured adornments.

Those unable to visit Shinjuku this Christmas can access the "TWINKLE COLOR CHRISTMAS AR TREE" digitally This will have Kiki & Lala's Christmas tree appear on your phone when taking photos. You can access it here.

Kiki & Lala treats at the Sanrio Cafe Wagon

Limited time menu

45th Anniversary Items

On weekends, as well as from December 19 up to Christmas Day, a food wagon will make an appearance at the event serving Kiki & Lala food and drink like the pink and fruity Ruby Chocolate Latte and fruit-filled Twinkle Crepe.

©'76,'20 SANRIO 著作(株)サンリオ

Information

Little Twin Stars x Shinjuku Southern Terrace TWINKLE COLOR CHRISTMAS
Running: December 1, 2020 – December 25, 2020
Tree Light-Up Schedule: December 1 = 17:00-24:00 / December 2-24 = 16:30~24:00 / December 25 = 16:30-21:00
Address: 2-2-1 Yoyogi, Shinjuku, Tokyo
Entry: Free
Official Website: https://www.sanrio.co.jp/news/ts-odakyu-twinkle-color-christmas-20201119/

Japan's Moomin Cafe Releases Christmas Takeout Food For the 2020 Holiday Season

Moomin Cafe branches around Japan, which are themed on the Swedish fairy-tale Moomin books, released their Christmas menu on November 20.


Moomin Cafe Winter Season Menu | ¥4,800 (Before Tax) *Photo is a portion for 2


The seasonal menu is a very special set containing a burger, chicken, salmon milk soup, raspberry juice (which is adored by the Moomin family), and more, so you can eat heartily like the Moomins this winter.

Souvenir Cup (2 Designs)

Visitors can also order a dessert and choose from two different mugs. Takeout is available at each of the cafes so you enjoy a Moomin Christmas at home.

Table reservations are available via the Moomin Cafe website so customers can ensure they can get booked in during the busy holiday season.

If you're in Japan for Christmas then don't miss out on a visit to the Moomin cafe.

©Moomin Characters TM

Cheese Tea Shop machi machi Showcases Christmas 2020 Beverage

Taiwanese cheese tea shop machi machi is releasing a new drink in Japan this holiday season on December 1: the 'Flurry Strawberry Milk With Crème Brûlée.'

machi machi is an extremely popular cheese tea chain in Taiwan that has been called the 'king of cheese tea' by Taiwanese news outlets. Each and every cup poured is made fresh with tea from Taiwan to which rich cream cheese is added for a salty kick, creating a new kind of dessert drink.

Flurry Strawberry Milk With Crème Brûlée | ¥750 (Before Tax)


The new Christmas beverage being served in Japan uses fresh strawberries which adds a delightful sweetness to the milk. It's topped with crushed Oreos and combined with crème brûlée for a variety of layered flavours. The Oreos add crunch to the dessert drink so that it's a delicious experience down to the last sip.

If you've never had Taiwanese cheese tea, and are in Japan this Christmas, don't miss out on this seasonal drink, available for the whole month of December.

Information

Flurry Strawberry Milk With Crème Brûlée
Serving: December 1, 2020 – December 31, 2020
Available: machi machi stores in Japan
Official Website: https://machimachi.baycrews.co.jp

Karuizawa Shiraito Falls Midwinter Light Up Arrives For 2020-2021

Shiraito Highland Way has announced that this year's Karuizawa Shiraito Falls Midwinter Light Up will run from December 19, 2020 to February 14, 2021.

The illumination event will take place at Karuizawa Shiraito Falls, a 3-meter tall waterfall that spans 70-meters in length. The lights will add a warmth to the cool evening and glow under a starry night sky.

The event creates a different atmosphere from the summer light-up, allowing visitors to enjoy the enveloping nature in a way that they normally can't and see beauty they may not have noticed in the area before. The waterfall is located in Jōshin'etsu-kōgen National Park, a protected area which means the lights will be set up in a way that's considerate to the park.

If you're in Japan this winter then don't miss out on this year's Karuizawa Shiraito Falls Midwinter Light Up which will be split into three sessions: the Christmas Session, New Year Session, and St. Valentine Session. More details below.

Information

Karuizawa Shiraito Falls Midwinter Light Up
Location: Karuizawa Shiraito Falls
Running: December 19, 2020 – February 14, 2021
・Christmas Session: December 19th-20th, 24th-27th (17:00-19:00)
・New Year Session: January 2nd-3rd,  8th-11th (17:00-19:00)
・St.Valentine Session: February 11th-14th (17:30-19:30)

Access: https://karuizawa-shw.com/access/
*Please see the website for the latest information

*Entry restrictions may be made depending on the number of visitors

Official Website: https://karuizawa-shw.com/

Tokyo's Art Aquarium Museum in Nihonbashi Announces Christmas Event

Having only held annual summertime events up to now, Art Aquarium Museum in Nihonbashi, Tokyo, is celebrating Christmas for the first time this year with a series of holiday season festivities.

The Aquarium's first Christmas tree

Art Aquarium Museum will display its very first Christmas tree for the event indoors near the entrance. The tree artwork was created by Hidemoto Kimura using 550 colourful crystals that have been made to look like goldfish. Made from venetian glass, he had them shipped himself from Italy. They are strung in 10 different colours which glow and glisten to create a romantic atmosphere.

Artwork Name: Natale di Pesce D'oro
Running: December 1, 2020 – December 27, 2020
Location: Art Aquarium Museum entrance

Pair tickets for Christmas with alcohol


Pair Ticket (2 People) + 2 Drinks | ¥4,600 (Tax Included)

Those arriving in twos can buy Pair Tickets which come with two alcoholic or non-alcoholic beverages so you can plunge into the magical underwater world of the aquarium while enjoying a drink.

Buy Tickets: https://ticket.artaquarium.jp/en/
Running: November 24, 2020 – December 27, 2020
Validity Period: December 1, 2020 – December 27, 2020
Drinks Menu:

[Alcohol] COEDO Beer / Marihana / Louis Raison Rouge Délice

[Non-Alcoholic] Sanpellegrino Pompelmo / Grapefruit

Christmas menu served up in the lounge and cafe

2-Person Hors d'oeuvre With 2 Drinks | Online Booking ¥4,200, Same-Day ¥5,000 (Tax Included) | Serving: December 18, 2020 – December 25, 2020

The aquarium's lounge restaurant is serving an hors d'oeuvre for pairs of Japanese and western food together with two drinks.

2-Person Christmas Sweets Plate With 2 Drinks | Online Booking ¥3,300, Same-Day ¥3,850 (Tax Included) | Serving: December 1, 2020 – December 27, 2020

The cafe is serving up plate of assorted desserts, perfect for a post-aquarium date.

Christmas Special Cocktail | ¥2,200 (Tax Included) | Serving: December 1, 2020 – December 27, 2020

Both the restaurant and cafe are also serving a seasonal cocktail of chocolate, strawberries, cranberries, and champagne jelly for a sweet and refreshing mix.

Information

Art Aquarium Museum Christmas Event

Address: 1-3 Nihonbashihoncho, Chuo Ward, Tokyo
Opening Hours: 10:00-21:00 (Until 20:00 in December)
No Fixed Holidays
General Admission: Adults (13 and over) ¥2,300 (Tax Included) / After Dark Ticket: Adults (13 and over) ¥2,000 (Tax Included)

*Free for 12 and under
Official Website: https://artaquarium.jp/en/

Jin Akanishi and Ryo Nishikido Feature in Swarovski's Christmas Campaign

Swarovski Japan is launching a Christmas campaign this year in collaboration with Jin Akanishi and Ryo Nishikido's YouTube channel "NO GOOD TV" and fashion magazine ELLE Japon.

Swarovski is an Austrian glass producer founded in 1895 that's celebrating its 125th anniversary this year. The company's Swarovski Crystal Business is known for its craftsmanship and innovation, providing crystal glass, jewellery, and accessories to the people of the world since its inception.

As part of Swarovski Japan's Christmas campaign, it is teaming up with Japanese musicians Jin Akanishi and Ryo Nishikido. This is the first time the company has used male celebrities in its promotions in Japan. Together with the global women's fashion magazine ELLE Japon, the campaign will promote Swarovski products in the run up to Christmas. A six-page feature will be included in January 2021 issue of ELLE Japon of the two musicians promoting Swarovski's jewellery, watches, and more.

Jin Akanishi and Ryo Nishikido posted a 14-minute video on their YouTube channel ("NO GOOD TV – Vol. 21") with behind-the-scenes footage of their ELLE Japon photo shoot as well as other news related to the collaboration with Swarovski.

Exclusive photos of Akanishi and Nishikido which weren't feature in either the magazine or on YouTube were also officially released on Swarovski's official LINE account.

Information

Jin Akanishi and Ryo Nishikido Christmas Campaign Collaboration
Official Website: http://swarovs.ki/vl~D

Gifts Galore as Roppongi Hills Welcomes the Christmas Market Again For 2020

Christmas has sleighed into Roppongi Hills again this year, beginning with the Keyakizaka-dori Illuminations on November 13. The Christmas Market is also set to return to Oyane Plaza on November 28.

2020 marks the 14th run of the Roppongi Hills Christmas market which is inspired by the the famous Stuttgart Christmas Market in Germany. Visitors can sift through around 1,500 miscellaneous Christmas goods, enjoy German mulled wine and sausages, and more.

At the West Walk, visitors will also find an enormous 6.5m tall Christmas tree to complement the warm, cosy, festive atmosphere of the holiday season event.

Information

Roppongi Hills Christmas 2020
Running: November 13, 2020 – December 25, 2020
Location: Roppongi Hills (Keyakizaka-dori, West Walk Floor 2F, Oyane Plaza, and elsewhere)

Christmas Market 2020
Running: November 28, 2020 – December 25, 2020
Times: 11:00-21:00
Location: Oyane Plaza
Roppongi Hills Official Website: https://www.roppongihills.com/en/

Strawberry Shortcake Crepe Arrive For Christmas 2020 at gelato pique cafe

gelato pique cafe in Japan is celebrating the holiday season with a series of 'WHITE CHRISTMAS' themed crepes and soft serve ice creams until December 27.

The cafe is a branch of the loungewear brand gelato pique. It aims to create desserts for adults. This Christmas, it is serving up some holiday special crepes and ice creams.

Strawberry Shortcake Crepe | ¥880 (Before Tax)

A fat crepe stuffed with strawberries and adorned in a way that's just like a shortcake. It contains not only strawberries, but raspberries, and cream. The whole wheat biscuit adds texture to the crepe so it's delicious to the last bite.

Pique Bear Crepe | ¥1,180 (Before Tax) *Limited quantity served each day


A snowy, all-white crepe made with sweet strawberries, milk gelato, and whole wheat biscuit. It's topped with a cute white chocolate bear.

Holiday Special Soft Creams – From Left: Strawberry Custard, Rich Milk, Mix | ¥450 Each (Before Tax)

The strawberry custard ice cream is made with smooth, sweet, and rich custard cream and strawberry for a melt-in-the-mouth combination. The rich milk ice cream is a mix of refreshing milk and rich vanilla. The mix option combines both of these flavours which results in a real mouth-watering treat.

If you're in Japan this holiday season, don't miss out on these delightful desserts.

Information

WHITE CHRISTMAS
Running: November 16, 2020 – December 27, 2020
Gelato pique cafe Official site:https://pique-cafe.com/
*The Gotemba Premium Outlets branch of gelato pique cafe is only selling the Strawberry Custard Cream Soft Cream
*The Tamagawa Takashimaya S.C. branch is not selling soft creams

Sanrio's Little Twin Stars Kiki & Lala to Feature in Special Christmas Event in Shinjuku

Sanrio's beloved character pair Kiki & Lala, also known as the Little Twin Stars, will feature as part of a special winter event titled "TWINKLE COLOR CHRISTMAS" in collaboration with Odakyu Electric Railway. It will take place at Shinjuku Southern Terrace from December 1 to 25, illuminating the area with beautiful Christmas lights.

Kiki & Lala's Twinkling Christmas Tree

Shinjuku Southern Terrace will dazzle visitors with its pink and blue illuminations as will its towering 4-meter tall Christmas Tree which was made in collaboration with the installation art group MIRRORBOWLER. It will be decorated in countless mirror balls which will reflect beautifully both during the day from the sun and at night with Kiki & Lala's illuminations. The tree will also be adorned with numerous Christmas decorations like clouds, moons, and stars—all very reminiscent of Sanrio's pastel-coloured pair.

Kiki & Lala Food & Drink

Kiki & Lala Ruby Chocolate Latte ¥400 (Tax Included) | Kiki & lala Twinkle Crepe ¥600 (Tax Included)

On weekends, as well as from December 19 up to Christmas Day, a food wagon will make an appearance at the event serving Kiki & Lala food and drink like the pink and fruity Ruby Chocolate Latte and fruit-filled Twinkle Crepe.

Limited-Edition Design Clip

Customers who spend over ¥2,000 (tax included) at the wagon will get themselves a free limited-edition design clip.

Cafe Wagon Schedule
Running: December 5th-6th, 12th-13th, 19th-25th, 2020
Opening Hours: 10:00-19:00

AR Kiki & Lala Tree

Those unable to visit Shinjuku this Christmas can access the "TWINKLE COLOR CHRISTMAS AR TREE" digitally This will have Kiki & Lala's Christmas tree appear on your phone when taking photos. You can access it here.

©'76,'20 SANRIO  著作(株)サンリオ

Information

Little Twin Stars x Shinjuku Southern Terrace TWINKLE COLOR CHRISTMAS
Running: December 1, 2020 – December 25, 2020
Tree Light-Up Schedule: December 1 = 17:00-24:00 / December 2-24 = 16:30~24:00 / December 25 = 16:30-21:00
Address: 2-2-1 Yoyogi, Shinjuku, Tokyo
Entry: Free
Official Website: https://www.sanrio.co.jp/news/ts-odakyu-twinkle-color-christmas-20201119/

Mickey & Friends Disney Christmas Cupcakes to be Released at Ginza Cozy Corner

Japanese confectionery company Ginza Cozy Corner is teaming up with Disney once again to release a new Christmas collection of cupcakes on December 1.

Colourful Disney treats for the holiday season

This sweet seasonal collection is inspired by Mickey & Friends and contains nine unique cupcakes which depict the characters getting ready for their Christmas party.

Disney Christmas Collection (Contains 9) | ¥2,500 (Before Tax)

Cupcakes include a Santa-hat wearing, chocolate ganache-filled Mickey cream cheese cake, a strawberry jam-filled Minnie mousse cake, a lemon and mint cream-packed, Christmas decoration-adorned Donald tart, a banana and mint cream Pluto tart, an orange cream Goofy chocolate cake, and more.

The cakes are packed in a special Disney Christmas box which is sure to catch the attention of sweet tooths this holiday season, perfect for stay-at-home Christmas parties.

Information

Disney Christmas Collection
Running: December 1, 2020 – December 25, 2020

Ginza Cozy Corner Official Website: https://www.cozycorner.co.jp/