Hikaru Utada concluded her Laughter in the Dark Tour last year―her first tour in almost 12 years―on the day of her 20th anniversary. The singer is set to release her exclusive PlayStation®VR content Hikaru Utada Laughter in the Dark Tour 2018 – "Hikaru" & "Chikai" – VR worldwide for free on January 18.
A special event has been announced which will take place on the same day at Sony Square Shibuya Project in Shibuya MODI where members of the development team will talk about "Hikaru" & "Chikai" – VR.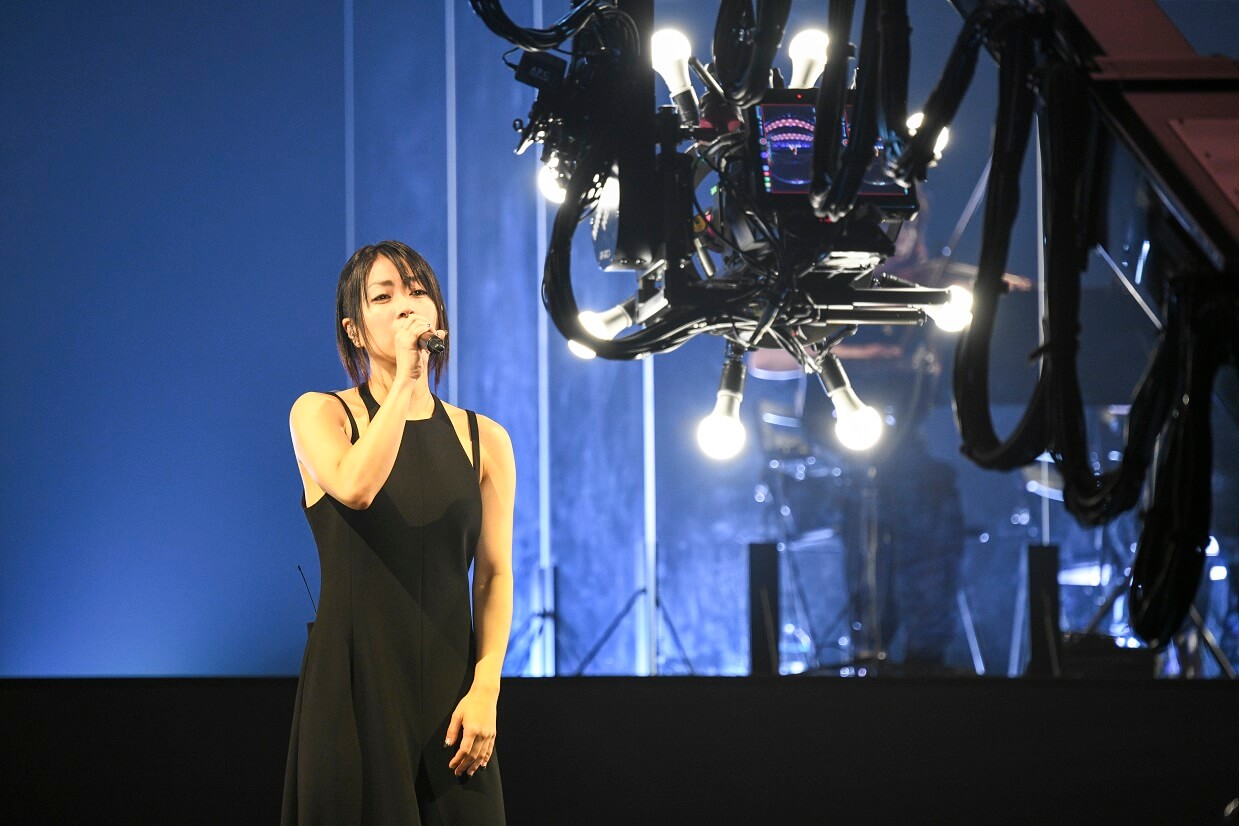 Appearing will be the video director Wataru Takeishi, who has worked alongside Utada on several of her music videos, as well as the producer 多田 浩二 (Sony Interactive Entertainment Inc.), and Ryosuke Hayashi (Sony Imaging Products & Solutions Inc.) who supported the technical side of things. Kaji Nozomu (Sony Music Labels Inc.) who works on marketing for Utada will also be present. The four of them will discuss the inside scoop of what went into making this VR content. There will be booths set up at the event for people to try out this VR experience.
There will also be a chance to experience "Hikaru" & "Chikai" – VR in high-resolution at five Sony stores in Japan from January 18 to 20. Additional talk events are scheduled to be held at the Nagoya branch on January 19 and at the Osaka branch on January 20 where Wataru Takeishi and Kaji Nozomu will discuss the music and video production.
Both the Kingdom Hearts III opening theme Face My Fears (Japanese Version) and ending theme Chikai will also be available to listen to in high-resolution in the Sony stores and exclusive Kingdom Hearts III headphones will be sold early ahead of their official release.