The Japanese animated film Mirai written and directed by Mamoru Hosoda and produced by Studio Chizu was nominated at the 91st Academy Awards for Best Animated Feature.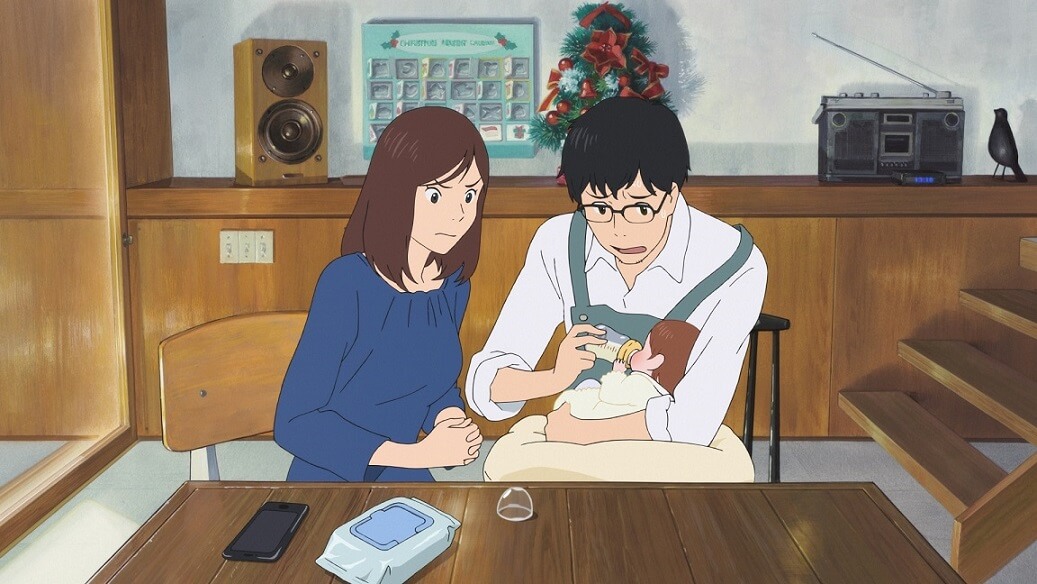 The film is described on the Oscars website:
Four-year-old Kun is overwhelmed by the arrival of his baby sister, Mirai. Although he wants to love her, Kun is jealous of the attention she receives and so retreats to a make-believe world where he is visited by their late grandfather and their dog in human form, as well as by Mirai herself, as a teenager from the future.
This marks the first of director Hosoda's films to be nominated for an Academy Award.
Speaking about the nomination, Hosoda stated: "I was simply overwhelmed when I heard that Mirai had been nominated for the 91st Academy Awards. It's a cute film that follows the simple story of a child's daily life and growing up. I feel a strong meaning and significance at the fact that the film is mixed together with other films that talk of heroes. I hope this serves as a chance for the film to spread and for more people to enjoy it."

The film is now available to buy on Blu-ray and DVD in Japan. The Special Edition features an interview with the producer who discusses the development of the film and character design, a new piece drawn by animation director Hiroyuki Aoyama, and more.
Information
Mirai Special Edition (Blu-ray w/ Bonus Disc): ¥7,800 (Before Tax)
Mirai Standard Edition (Blu-ray): ¥4,800 (Before Tax)
Mirai Standard Edition (DVD): ¥3,800 (Before Tax)
Official Website: http://mirai-no-mirai.jp/
©2018 Studio Chizu