【Sunday 27th Edition】What to expect at MOSHI MOSHI NIPPON FESTIVAL 2016 .Worldwide famous Japanese artists!
The first day of MOSHI MOSHI NIPPON FESTIVAL 2016 (Saturday November 26th) is focused on the fashion show and events. The second day, Sunday 27th November, is centred around live music performances! And boy do we have a line-up for you – a gathering of some of the most internationally recognised Japanese music acts. Let's take a look!
【Kyary Pamyu Pamyu】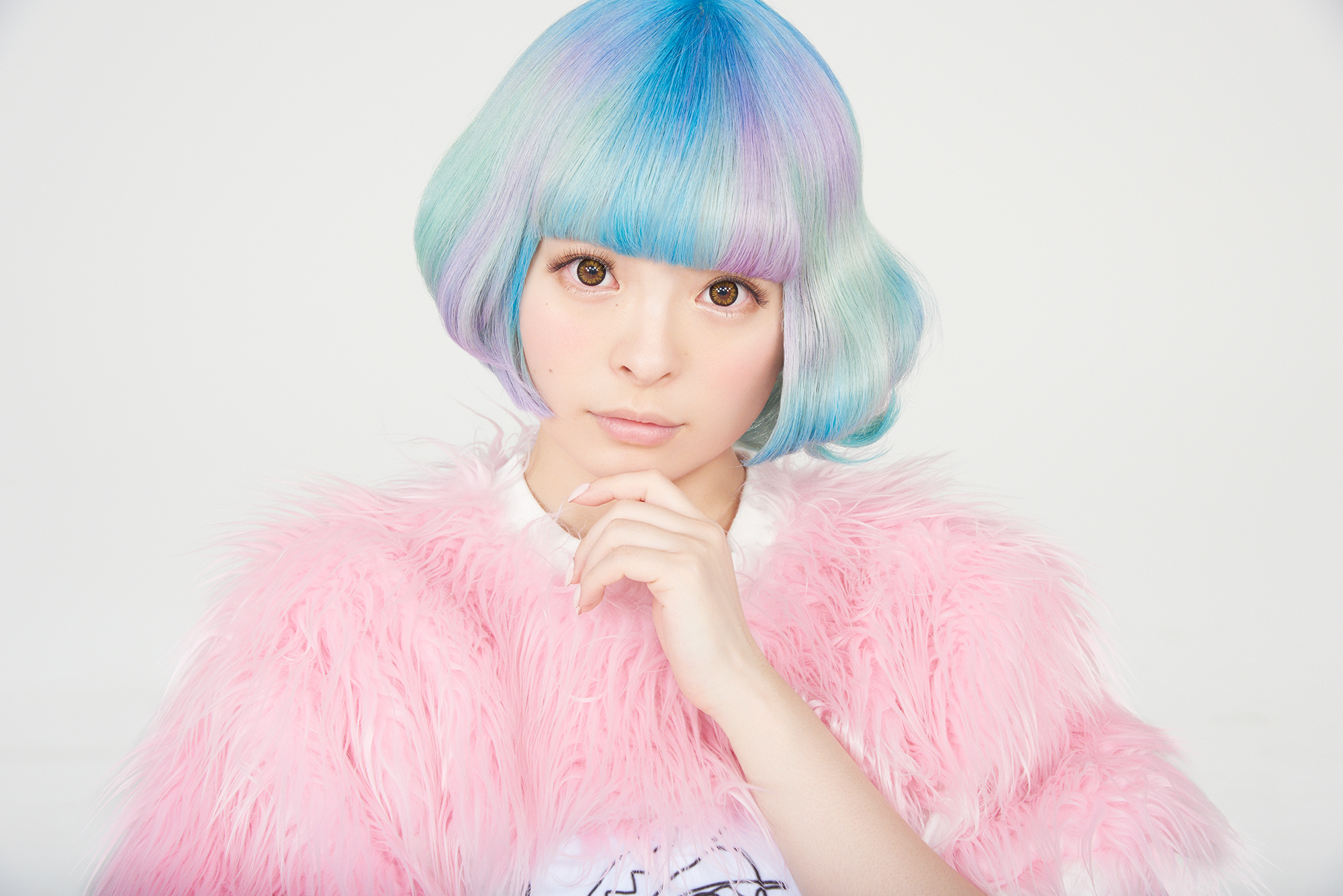 Kyary Pamyu Pamyu has had a jam-packed year in 2016, having celebrated her 5th anniversary since she made her debut, as well as releasing her best-of album. It doesn't stop there as Kyary will be collaborating with a certain overseas artist for an upcoming release. It's time to get excited to see just what kind of performance Japan's number one pop princess will give having recently completed her third world tour to overwhelming success!
【CAPSULE】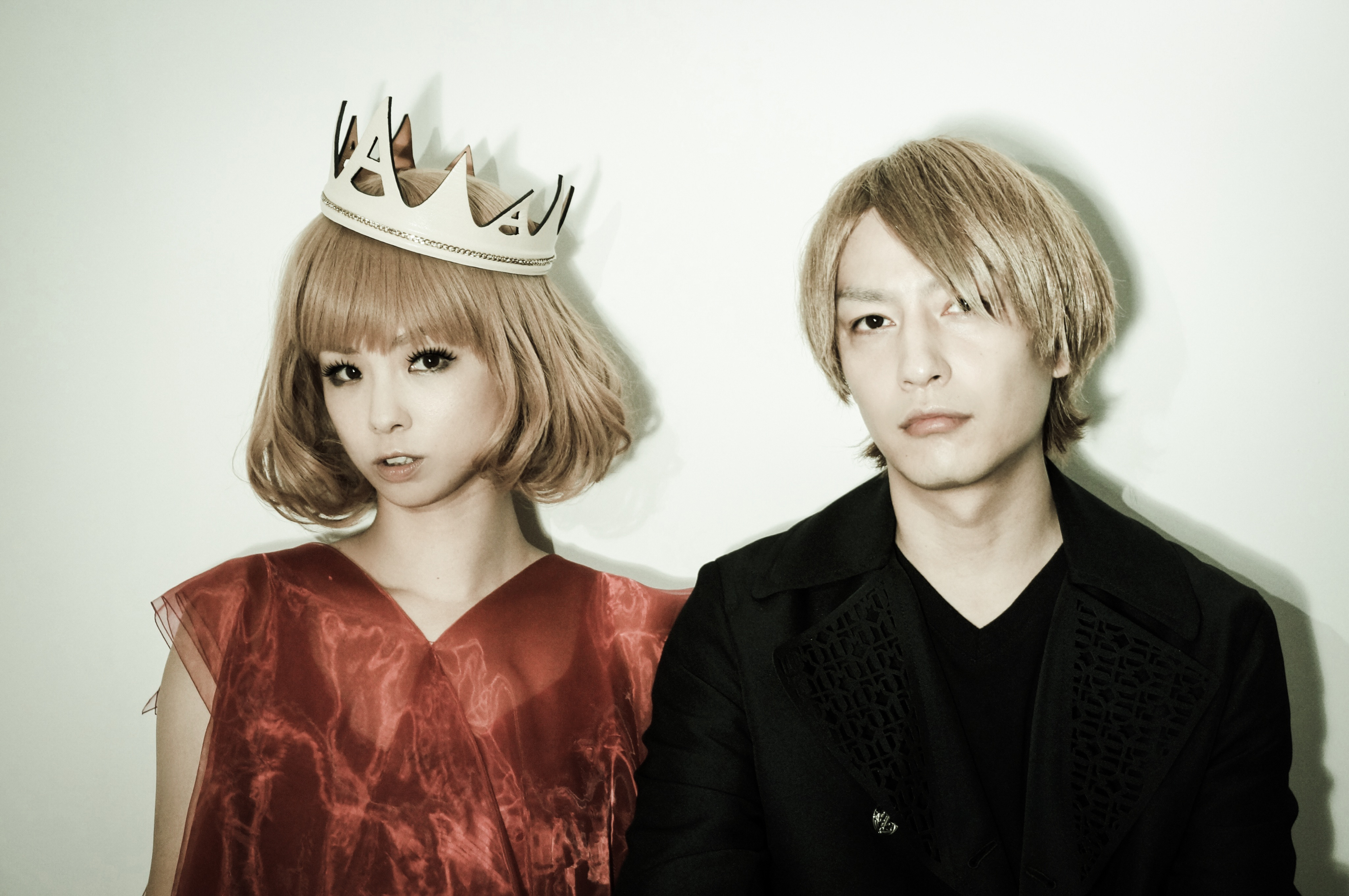 CAPSULE is an electronica group consisting of members Nakata Yasutaka and Toshiko Koshijima. Nakata Yasutaka is responsible for everything within the group: the lyrics, production, editing, performance, engineering and more. You are sure to fall victim to their freewheeling and explosively energetic music.
【Dempagumi.inc】
Dempagumi.inc are a 6-member idol group consisting of Mirin Furukawa, Risa Aizawa, Nemu Yumemi, Eimi Naruse, Moga Mogami, and Fujisaki Ayane. Each member are otaku whose hobbies include anime, manga, gaming and more, and they aim to deliver this kind of Japanese pop culture to the world through their cute songs. Dempagumi.inc are no strangers to MOSHI MOSHI NIPPON FESTIVAL having performed there previously. Look forward to seeing them this year too!
【RAM RIDER】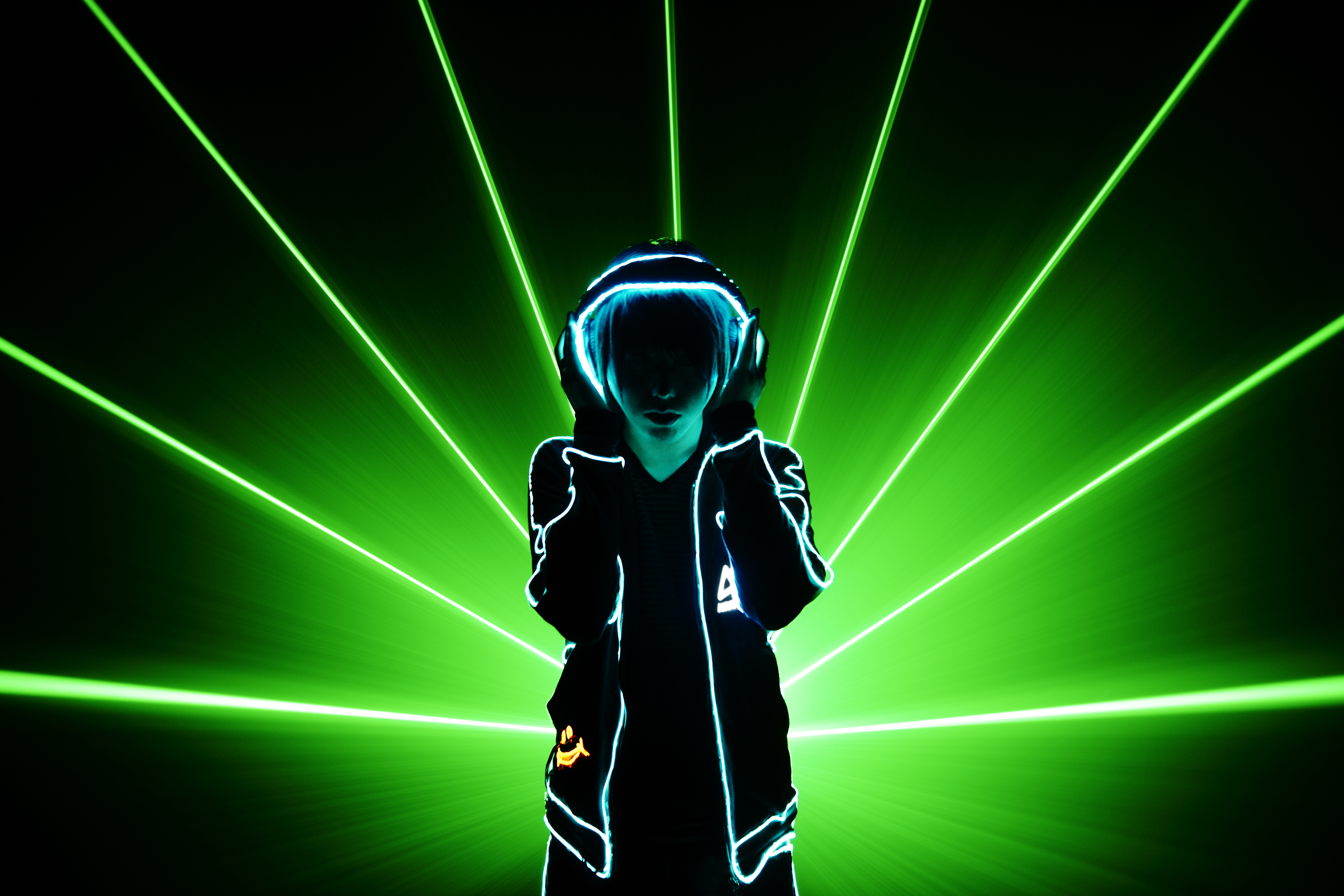 RAM RIDER is a Japanese music producer, remixer and DJ who has worked for a plethora of famous Japanese artists. His remixing style takes the form of mashing up anthems from all kinds of different genres, receiving support from a wide range of listeners. He is most anticipated at MOSHI MOSHI NIPPON FESIVAL!
【DAISHI DANCE】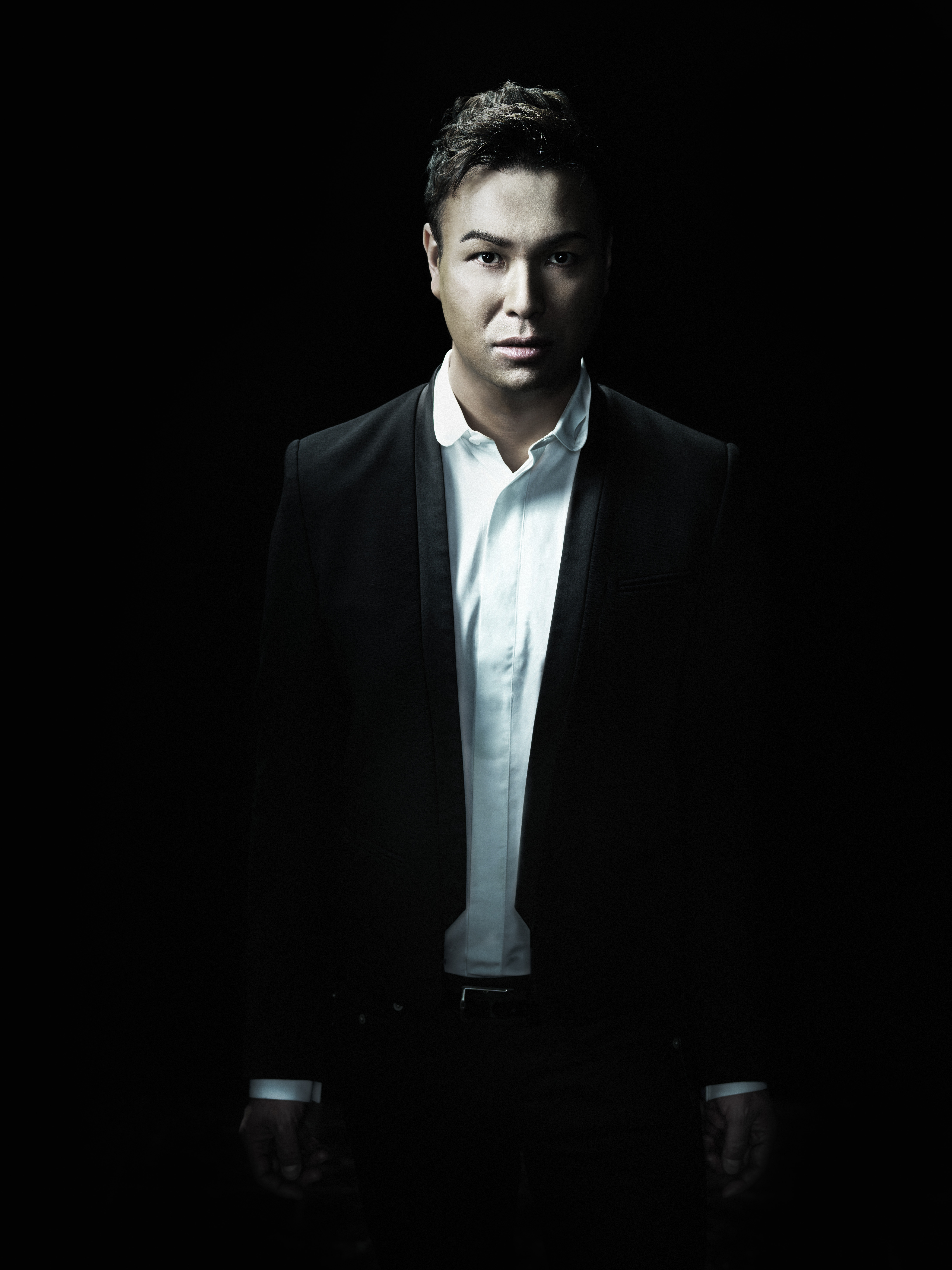 DJ DAISHI DANCE will take to the stage at MOSHI MOSHI NIPPON FESTIVAL 2016! He performed at TAKENOKO in September at the Heian Shrine in Kyoto which lots of overseas visitors attended, amazing all who watched his performance. Now he will perform at the MOSHI MOSHI NIPPON FESTIVAL, where he not only plans to show us his usual DJ skills, but also give us a special performance featuring "wagakki" (traditional Japanese instruments). Shamisen player Akira Yoshida will feature in the performance.
Saturday 26th will also be performing on Sunday 27th. It is looking to be an very special day where you have the opportunity to see internationally famous Japanese artists all in one place!
ーーー
■MOSHI MOSHI NIPPON FESTIVAL CONTENTS
・Outdoor area FOOD AREA(NIPPON UMAI YOKOCHO)
—
■Information
MOSHI MOSHI NIPPON FESTIVAL 2016 in TOKYO
会期:11月24日(木)~27日(日)
・24日(木)・25日(金)・・・もしもしにっぽんシンポジウム2016
・26日(土)・27日(日)・・・MOSHI MOSHI NIPPON FESTIVAL 2016
場所:東京体育館(東京都渋谷区千駄ヶ谷1-17-1)
チケット:全席自由 2,990円(税込)/1日券
主催:「MOSHI MOSHI NNIPPON FESTIVAL 2016 in TOKYO」実行委員会
企画・制作・運営:アソビシステム / ホットスタッフ / PIF / フロンティアインターナショナル
演出:David J. Production Co. Ltd.
イベントオフィシャル:http://fes16.moshimoshi-nippon.jp/
RELATED ENTRIES
Kyary Pamyu Pamyu to Perform at America's Famous Music Festival Coachella 2020

Coachella Valley Music And Arts Festival is one of America's largest and most famous annual festivals. The lineup for Coachella 2020 has been announced, revealing Kyary Pamyu Pamyu. 

Coachella 2020 will be held from April 10 to 12 and April 17 to 19 with Kyaryu Pamyu Pamyu performing on April 12 and 19. 

CAPSULE & Other Major Japanese Artists to Perform at ageHa's 2020 Countdown Party in Tokyo

ageHa is set to host one of Japan's biggest countdown parties again this year, falling on December 31, 2019 once more.

Headlining the ARENA is English DJ and producer Sigala. He released his debut single Easy Love in 2015 which shot to number one on the UK charts. Since then, he has continued to pump out club and festival bangers such as Sweet Lovin and Say You Do. Seven of his nine singles have gone platinum, proving that he is one of the main players in the scene right now.

Another headlining act for the show, this time from Japan, is CAPSULE, the music duo spearheaded by internationally-acclaimed Japanese DJ and record producer Yasutaka Nakata who is the official producer for two of the biggest names in Japanese music: Perfume and Kyari Pamyu Pamyu. CAPSULE plan to put on a special performance for the countdown party.

banvox is also making a return from last year's ageHa countdown concert, and CYBERJAPAN DANCERS are entering the fray for a special showcase.

In the WATER area of the venue, which is produced by WORLD CLASS and TCPT, France-based bass house duo Loge21, who have piled up t he releases since Confession, will perform in Japan for the very first time. DJ Remo-con will join the line-up as a guest too.

Over at the ISLAND area, the latest in cutting edge hip hop will take to the stage. Several DJs representing Tokyo will join rapper Jin Dogg, who is garnering attention right now, including HOKUTO, KEKKE, CHARI, and FUJI TRILL.

Finally, the BOX area will give rise to trance tunes, with performances from DJ KAYA, NORIO SP, FULLMOON RAVE, agefarre, and more.

But that's not all, because the famous Robot Restaurantーa major tourist attraction in Shinjukuーis making an unexpected collaboration with ageHa to put on their first ever show outside the restaurant.

A variety of other celebratory things are planned for the countdown party to chime in the new year, including servings of toshikoshi soba, omikuji fortunes, goshuin seals, and more. If you happen to be in Tokyo for the New Year, then don't miss out on this very special event.

Kyary Pamyu Pamyu and Yasutaka Nakata to Embark on vol.02 of their Ultimate Three City Tour

In 2020, Kyary Pamyu Pamyu and Yasutaka Nakata will be following up on their ultimate three-city tour that took place in Tokyo, Osaka and Nagoya in 2016, returning to the three cities on tour again for vol.02.

The duo's performance at SUMMER SONIC 2019 saw both Osaka and Tokyo venues overcrowded with fans to the extent that entry had to be strongly regulated. Following the success of SUMMER SONIC and vol.01 of the duo's tour in 2016, there's no doubt that their upcoming 2020 tour will see an exponential increase in fans.

The long-awaited 2020 tour is bound to fill Tokyo, Osaka and Nagoya with excitement. This powerhouse duo is the perfect recipe for an explosive atmosphere that you just cannot miss.

Information

Yasutaka Nakata × Kyary Pamyu Pamyu Presents SPECIAL DJ & LIVE TOUR 2020 YSTK × KPP vol.02

Schedule

February 12 (Weds): Zepp Osaka Bayside, Osaka

Doors Open: 18:00, Performance Start: 19:00

February 13 (Thurs):  Zepp Nagoya, Aichi

Doors Open: 18:00, Performance Start: 19:00

February 21 (Fri): Toyosu PIT

Doors Open: 18:00, Performance Start: 19:00

YSTK × KPP vol.02 Official Website Advanced Tickets

Preorder Period: November 22 (19:00) – November 26, 2019 (23:59)

Audience Zones

1st Floor Standing: ¥5,500 (Tax Included, Drink Fee Not Included) 

2nd Floor Designated Seats: ¥6,050 (Tax Included, Drink Fee Not Included) * Only available at Osaka and Nagoya Venues

Where to Purchase

Advanced tickets will be available for purchase from the following Official Websites:

Yasutaka Nakata: http://yasutaka-nakata.com/

Kyary Pamyu Pamyu: http://kyary.asobisystem.com/

Kyary Pamyu Pamyu's 'KIMI GA IINE KURETARA' Single to be Released on Kawaii Pink Vinyl

In May 2019, Harajuku fashion monster Kyary Pamyu Pamyu released her latest single KIMI GA IINE KURETARA on streaming services. The single was used as the theme song for the Nippon Television Network drama Mukai no Bazuru Kazoku. The single will be released in late February 2020 in the form of a kawaii pink 7-inch vinyl. The last time Kyary Pamyu Pamyu released a single in analog format was in 2015 with Mondai Girl.

KIMI GA IINE KURETARA was produced entirely by Yasutaka Nakata. In the song, Kyary Pamyu Pamyu transforms into a modern social media expert, singing an encouraging message aimed at people who are lost in their obsession with getting likes on social media. The single's B side contains the instrumental version of the song which has never been released.

As the vinyl release is still quite far away, all we can do is wait in excitement. 

Information

KIMI GA IINE KURETARA

CATNO.:KMGI-0001

Price: ¥1,600 (Tax Included)

Release Date: Late February 2020 (Subject to change)

Contents

Side A – KIMI GA IINE KURETARA

Side B – KIMI GA IINE KURETARA (Instrumental Version)

Streaming Services: https://kppm.lnk.to/kik

Official Website: http://kyary.asobisystem.com/english/

Kyary Pamyu Pamyu Will Perform a New Song if 100,000 People Sign Up for Merpay

Merpay is a smartphone payment service created by the flea market app Mercari. To reach out to young people who are still not accustomed to going cashless, the company launched a second round to their invite a friend campaign on November 7, 2019. As part of the campaign, both the user who invites a friend to use Merpay and the friend who creates an account will be rewarded with ¥1,000 worth of points. But that's not all: Famous artist Kyary Pamyu Pamyu took to the scene with an even bigger reward.

As the campaign's mascot, Kyaryu Pamyu Pamyu made an appearance at the Merpay campaign event. It was announced that if more than 100,000 people use the special invitation code "MOTTAINAI" to create a Merpay account during the Kyary Pamyu Pamyu challenge period, Kyary Pamyu Pamyu will celebrate with a brand new song.

After the event, Kyary Pamyu Pamyu headed down Harajuku's famous Takeshita Street to enjoy a crêpe at a crêpe stand that uses Merpay. 

"It's been so long since I last visited Takeshita Street," she laughed. "Buying the crêpe was just as fun as eating it.".

She then made a comment on her Kyary Pamyu Pamyu challenge song:

"I want to sing it. What kind of song will it be? It's so exciting just thinking about it." She said.

If you want to hear Kyary Pamyu Pamyu's new song, be sure to use the MOTTAINAI code to sign up for Merpay and invite a friend.

Interview: Kyary Pamyu Pamyu & Yasutaka Nakata Joined by Kizuna AI at SUMMER SONIC 2019

Kizuna AI recently performed at SUMMER SONIC 2019 on the RAINBOW Stage on August 18. She also interviewed various acts who performed at the music festival, including Yasutaka Nakata and Kyary Pamyu Pamyu. The full interview was posted on her YouTube channel.

SUMMER SONIC 2019 – Official Artist Interview vol.02: Yasutaka Nakata & Kyary Pamyu Pamyu

Kizuna AI released a cover of Kyary Pamyu Pamyu's song Kizunami on August 16 which is taken from Kyary's fourth studio album Japamyu which dropped back in September 2018. To celebrate the release of the new song, Kizuna AI appeared as a surprise guest on Yasutaka Nakata and Kyary Pamyu Pamyu's set at SUMMER SONIC 2019 where her and Kyary performed Kizunami.

Below is a translated summary of the interview.

Kizuna AI: "Our first collaboration together! Was I okay…?"

Kyary: "I haven't collaborated with that many people. It's rare for me to sing with someone, but I was really happy with how it went!"

Kizuna AI: "Nakata, when did people start calling you Ouji [Prince]?"

Kyary: "He has a lot of out-there nicknames! [laughs]"

Yasutaka Nakata: "Battery Eater is another one [laughs]"

Kizuna AI: "What does 'chumete' mean?" [Referencing a word taken from the chorus of Kizuna AI's song AIAIAI, written and produced by Nakata]

Yasutaka Nakata: "That's a secret! Because you can interpret it in many different ways."

Kizuna AI: "What's a word or occurrence [in music] that's stuck with you the most, Kyary?"

Kyary: "Ninja Re Bang Bang. The title was originally 'tentative.' I feel it's a mysterious word that anyone can get behind. Even when touring overseas everyone sings it together."

Kizuna AI: "Finally, please give a message to your fans!"

Kyary: "It was so much fun getting to stand on stage together with Nakata. I hope we can do something together again!"

Kizuna AI: "Kyary, can you put these ears on?"

Kizuna AI has posted lots of other interviews from the festival on her YouTube channel too including with SHAED, SOFI TUKKER, Alan Walker, the telephones, and AI. Be sure to check them out.

Kyary Pamyu Pamyu's Kabuki Themed Concert Showcased in Documentary On YouTube

Kyary Pamyu Pamyu's 'Oto no Kuni Live Tour 2019' has been taking the singer to various locations across Japan steeped in the country's cultural heritage. The tour gets its name from Kyary's song Oto no Kuni taken from her album Japamyu.

Following the success of her show at the sacred Izumo Shrine in Shimane Prefecture―a region said to be the birthplace of Japan's many gods―Kyary took her traditional show to Minami-za in Kyoto, the oldest theatre in Japan. What's more is that she held it on the final day of Japan's Heisei period before the country transitioned into the current Reiwa period. The concert fused Kyary's iconic pop culture fantasia with traditional Japanese kabuki theatre.

A 9-minute medley of the concert, featuring tracks such as Ninja Re Bang Bang and Oto no Kuni, is set to be played back live on NHK World Japan today (August 19) and again on NHK General TV on September 14. It will also feature a talk with Kyary and show host Shingo Murakami.

A special documentary featuring behind-the-scenes footage as well as clips of the concert was uploaded onto Kyary's official YouTube channel. The video showcases Kyary's training for the concert carried out with kabuki actor Ainosuke Kataoka. Check it out below.

Information

「SONGS OF TOKYO」

August 19, 2019 on NHK World Japan (0:10-0:38 / 6:10~ / 12:30~ / 18:30~)

August 15, 2019 on NHK General TV (0:05-0:33)

Line-Up: Kyary Pamyu Pamyu / Shingo Murakami, Chiaki Horan

Kyary Pamyu Pamyu Official Website: http://kyary.asobisystem.com/

Kyary Pamyu Pamyu & Yasutaka Nakata Joined by Kizuna AI at SUMMER SONIC 2019

Yasutaka Nakata is the internationally acclaimed architect of kawaii music and music producer of huge Japanese names such as Kyary Pamyu Pamyu and Perfume.

The DJ and music producer is known for having collaborated with a whole string of big artists, such as Kenshi Yonezu on the song NANIMONO as well as Charli XCX on Crazy Crazy. Despite having only just dropped his new song Pico Pico Tokyo (feat. Momo Mashiro) recently, he just released a new song entitled Kizunami (cover) for digital download on August 16. The track is a cover of Kyary Pamyu Pamyu's song Kizunami taken from her fourth studio album Japamyu which Nakata Produced. It is covered by virtual talent Kizuna AI who has almost 2.7 million subscribers on her YouTube channel.

To celebrate the release of the new song, Kizuna AI appeared as a surprise guest on Yasutaka Nakata and Kyary Pamyu Pamyu's set at SUMMER SONIC 2019 which was held in Tokyo and Osaka. In a very special collaboration, she sang the song alongside Kyary―the singer of the original track.

As with the Osaka show, the RAINBOW STAGE at the Tokyo concert had an admission limit due to how much music fans were anticipating this stage.

When the intro to Fashion Monster started playing as the first song of Yasutaka Nakata's set, the crowd's excitement went straight through the roof. But it didn't stop there however, as it shot into the stratosphere when Kyary Pamyu Pamyu walked onto the stage, clad in a beautiful white outfit.

Nakata and Kyary's set was an energetic amalgamation of song mash-ups and alternative arrangements, treating the crowd to familiar hit after hit. It reestablished Nakata's status as a spearhead of the industry.

He joined Kyary in front of his DJ booth for CANDY CANDY and waved his hands left and right with the crowd to Kyary's directions. The two of them rolled out even more big numbers including Invader Invader, PON PON PON and Ninja Re Bang Bang which also had fun new arrangements.

When the intro to Kizunami started up, Kizuna AI's chorus entered the fray at which Kyary asked, "Whose voice is that?" Kizuna AI suddenly appeared on the giant LED screen at the back of the stage, and the crowd reacted instantly. She riled everyone up by calling "Summer Sonic!" before joining Nakata and Kyary in a dream collaboration.

The 19-song set was up with Mondai Girl and finally Oto no Kuni during which the crowd waved their towels in unison.

Kizuna AI's cover of Kizunami is now available for digital download and is streaming on Spotify.

Stream Your Favourite Japanese Artist Anytime With Deezer's New 'Asian Music' Channel

Have you ever tried typing in your favourite Asian artist into Spotify only to find only some or none of their music is on there? All of that is about to change as the music streaming platform Deezer introduces its new 'Asian Music' channel to bring fans closer to their favourite acts, both mainstream and underground.

Deezer boasts 14 million monthly active users in 180 countries around the world who are connected to an ever-expanding catalogue of 53 million tracks.

Available now worldwide, the new music channel will help support local genres in Japan, Singapore, Malaysia, Philippines, and Indonesia. It features exclusive and personal playlists from the biggest artists across the continent such as Kyary Pamyu Pamyu (Japan), Tabitha Nauser (Singapore), and Gloc-9 (Philippines). The editors at Deezer have also created dedicated playlists for each country to help fans find their favourite artists as well as introduce them to new acts.

The playlists created by Deezer's editors for Japan include: Top J-Pop, J-Pop Rising, Top J-Rock, and Japan 90s Hits. Look forward to listening to the biggest names in the land of the rising sun right now such as Perfume, Aimyon, and tofubeats and get familiar with rising acts like Manon and AAAMYYY.

Deezer's Asian Music section can be accessed here. Find your new favourite artist today.

Kyary Pamyu Pamyu, Marshmello, Ninja & More to Perform at Metarama Festival in Las Vegas

Kyary Pamyu Pamyu released her new song KIMI GA IINE KURETARA in May and subsequently went on to put on a Kabuki-style concert at Minami-za in Kyoto.

The pop sensation continues to spread Japanese culture across the globe as she announces her appearance at the Metarama festival in Las Vegas this October.

*Update: It has been recently announced that the Metarama festival in Las Vegas has unfortunately been cancelled.

Metarama is a gaming and music festival that is being held for the first ever time this year. It features a line-up of influencers in both music, such as Marshmello and Snoop Dogg, and gaming including Ninja and Pokimane.

Yasutaka Nakata, DJ KAORI & More to Perform at ASOBINITE!!! Summer Party in Tokyo

Driving the Japanese pop culture scene, ASOBISYSTEM's annual grand party ASOBINITE!!! is back! The party will be held on Saturday 20th July at Shinkiba ageHA @STUDIO COAST.

Japan's most iconic producer Yasutaka Nakata will be firing up the party as the resident DJ. He will be accompanied by many sensational guest performers including the DJ queen DJ Kaori; who was the resident DJ for ageHa's 15th anniversary concert THE BEST PARTY!! Nakata's main music unit CAPSULE will also be performing on stage for the first time in two years! TJO, TeddyLoid and many more big name DJs will also feature at the event.  

Filled with summer vibes, the WATER stage will be hosting the event BIKINI NIGHT. The lineup of famous performers includes MITOMI, TOKOTO, BUNNY, iamSHUM and SHOTA. This party is going to kick off by the spacious poolside and there's no doubt the night is gonna be a splash!

VIRTUAFREAK will be managing a spin-off stage with an army of famous VTubers who have influenced many creatives! Witness an army of wildly enthusiastic VTubers as they tear down the BOX stage at ageHa! The lineup includes Miori Ehara, Virtual Cat, and even Wani and Komori (Wani no Yaka & Hashiyan Takasaka)!

Limited early bird tickets will be released on Tuesday 28th May during the afternoon.  This summer festival of Japanese stars is something you don't want to miss so check it out as soon as you can!

Information

ASOBINITE!!! SUMMER SPECIAL

Date: Sat 20/07/2019

OPEN 23:00 / CLOSE 05:30

Prices:

On the door: ¥4,000

International guest discount (valid form of ID required) ¥3,000

20th Pass (20-year-olds only) ¥2,000

ADVANCE TICKETS:

EARLY BIRD TIER 1 : ¥2,500

U-25 TICKET / (Under 25s): ¥2,750

GA TICKET / (General Admission) : ¥3,250

GROUP TICKET (5 tickets ): ¥12,500

Ticket release date: From 12:00 pm on 28th May  

iFLYER: http://ifyr.tv/X1jCR

VIP TABLE

Enquiries:  reserve@ageha.com

Shinkiba ageHa @STUDIO COAST

Address: 2-2-10, Shinkiba, Koto Ward, Tokyo

Website: http://www.ageha.com/

Join Kyary Pamyu Pamyu as She Tours the Sacred City of Izumo in Latest Video

Recently, Kyary Pamyu Pamyu held a special one-night-only live performance at Izumo Taisha; a sacred and grand Shinto shrine located in Shimane prefecture which is said to be the origin of Japan's gods. Kyary's Otono Kuni Live Tour 2019 performance embraced the sacred atmosphere and the theme of her recent fourth album Japamyu. On that night in particular, her new song Otono Kuni really struck a chord!

Wanna know more about her godlike live concert on holy grounds?!

Here's the concert live report: https://www.moshimoshi-nippon.jp/191957

Travelling to Japan? Let Kyary be your tour guide!

Kyary has just released a travel movie where she returns to the sacred land but this time, as your tour guide and not a performer! Join Kyary and get discovering with her new tourist video! She has also set up a special website dedicated to her sightseeing adventures in Izumo.

Kyary strolls around Izumo: The sacred land where the sun sets.

From legends to ancient history, Izumo is a gold mine of culture and secrets that Kyary will share with you! In this beautiful short movie, you can join Kyary and enjoy a day of fun!

Whether you want to visit Izumo or you've already been,or maybe you're considering a trip to Japan and you're not quite sure where to go! This movie is something you'll definitely love to see so please check it out!