From 2012, East Japan Railway has been developing the shopping area in the north eastern part of Tokyo station. As part of this project, three new shops will be added to this shopping area from July 10, 2019. The shops include a highly praised bakery, which is adored by bread-lovers, and even a shop that sells a wide range of Japan's finest desserts, sweets, souvenirs and much more.
Zopf Curry bun shop (First Tokyo shop)
In a quiet remote part of Matsudo, Chiba lies what is known to many as the "sacred home of delicious bread". This shop is called Zopf, and it brings in masses of customers daily, selling up to 700 delicious breads every single day. Zopf's original recipe curry bun cannot be shaken from its holy heights. They are all deep fried at the station so your first bite is always crunchy and delicious.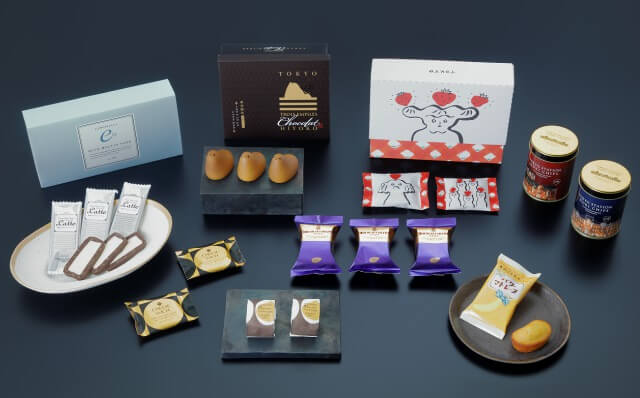 HANAGATAYA, Gransta Tokyo Chuo Line area  ※New brand
HANAGATAYA Gransta Tokyo located in the Chuo Line passage contains a variety of carefully chosen popular Tokyo souvenirs, limited edition goods that cannot be purchased elsewhere, specially selected souvenirs and carefully-made bento lunches. The storefront will sell special branded goods which will regularly changed, displaying the latest and finest of Tokyo goods.
NewDays Gransta Tokyo Chuo Line Area
NewsDays convenience store never fails to serve the various needs of the busy people at the station. From food to items to services, quickly pop in here to solve all your last-minute problems!
Come explore the new souvenirs, delicious bento lunches and much more at Tokyo Station!
Information
3 new shops opening at Tokyo Station
Tokyo Station Northern Shopping Area
Address: JR Tokyo Station Basement floor 1/floor 1, outside the ticket barriers
(1-9-1, Marunouchi, Chiyoda, Tokyo)
More Information: http://www.tokyoinfo.com