Summer 2019 Japanese Fireworks Festivals With The Wow Factor
Hello everyone, this is Midori from MMN's Editorial Department!
The first thing that pops into your head when you think of summer is fireworks. During the summer, Japan hosts so many large-scale fireworks events that it can be difficult to decide which one to visit. However, some festivals really stand out from the crowd. Today, I will share with you some fireworks festivals I would highly recommend for their extra wow-factor. 
If you're interested, check out the 2019 list for the top 10 fireworks festivals in Japan. 
2019 Artistic Fireworks at Moerenuma Park, Sapporo
Last year, this event was cancelled due to an earthquake, so excitement levels are high this year.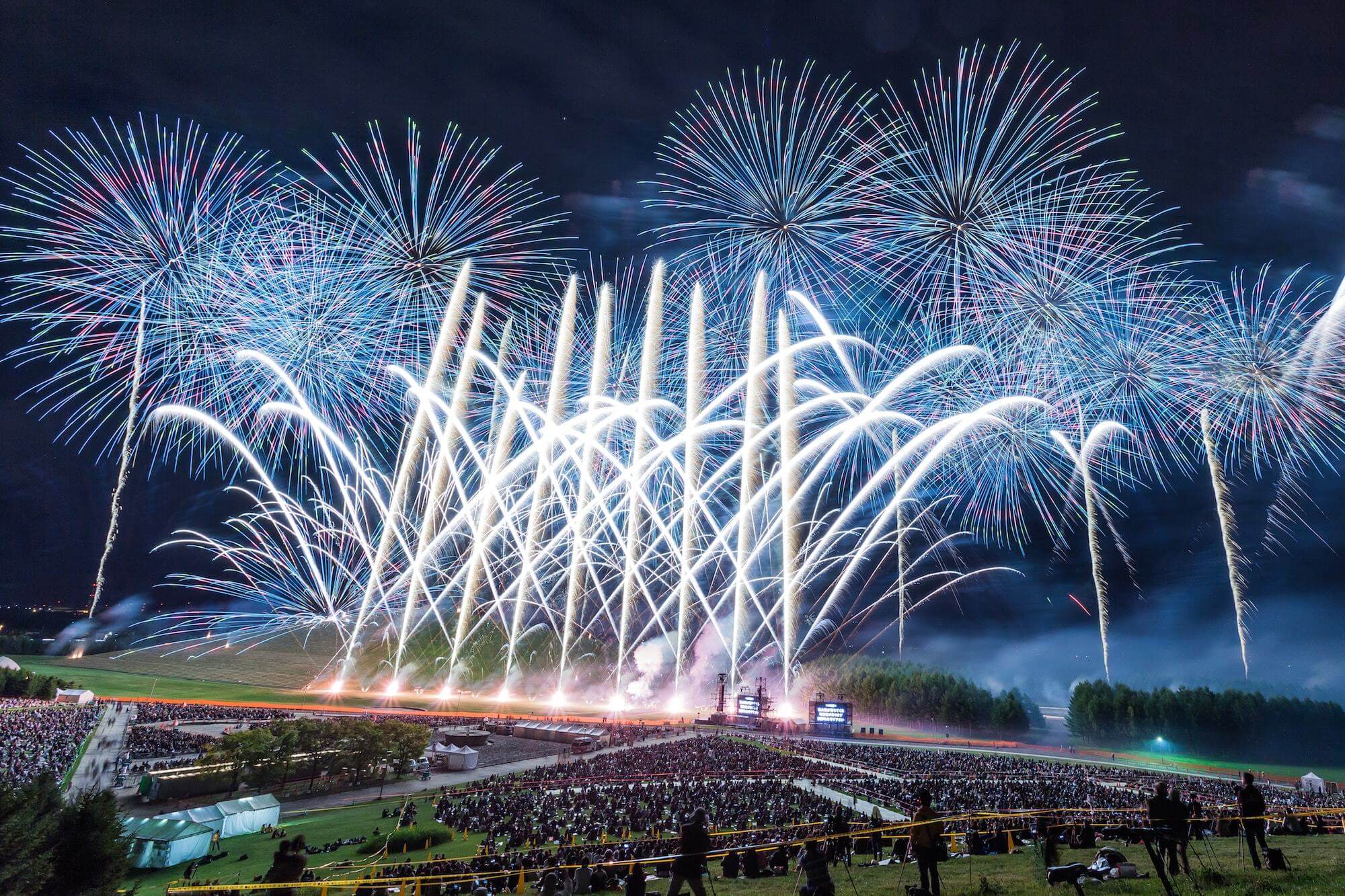 This year, the fireworks dream team have put together a special non-stop program which includes the highest fireworks in the whole country. A fireworks photo and painting competition will be held after the fireworks event day.
▼2019 Artistic Fireworks at Moerenuma Park
Date: September 7, 2019
Official Website: https://www.moere.jp/
Relax 221m Above Ground: The RESTAURANT LUKE with SLY LOUNGE Fireworks Plan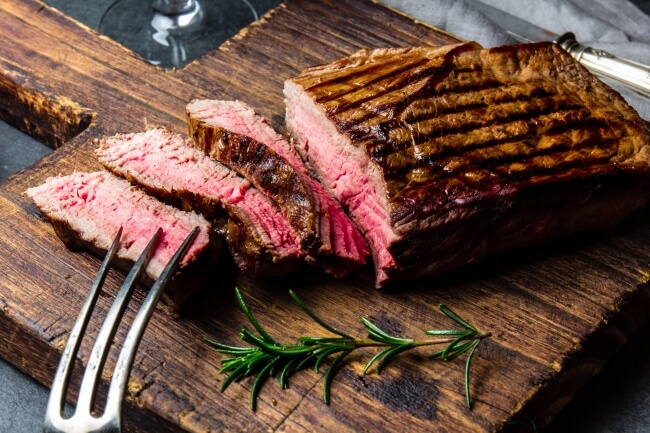 Fireworks events held within the city can get very crowded, so how about watching them explode beautifully in the night sky from a restaurant? RESTAURANT LUKE with SLY LOUNGE is the perfect place to watch the Sumida River Fireworks festival and its 20,000 fireworks, or the Edogawa Fireworks Festival, where 14,000 fireworks are launched. Make sure to ask for the fireworks plan if you want this experience.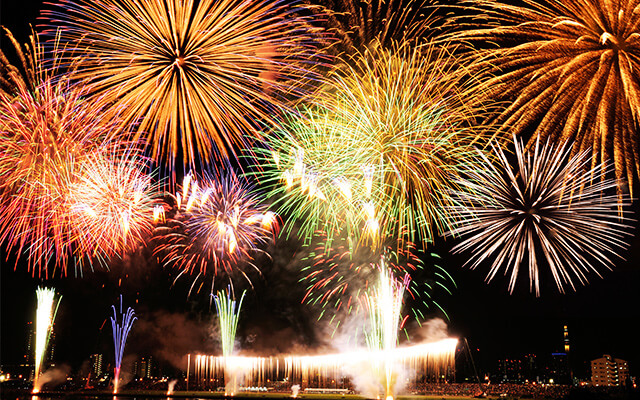 Being able to watch fireworks high in the sky is a wonderful lifetime opportunity. 
▼RESTAURANT LUKE with SLY LOUNGE
Address: St.Luke's Garden, 47th floor, 8-1 Akashicho, Chuo City, Tokyo
TEL: 03-3248-0211
Firework event plans:
July 27 Sumida River Fireworks Festival Special Plan
August 3 Edogawa Fireworks Festival Special Plan
Adults: ¥15,000, high school students: ¥6,000, middle school students: ¥4,000, elementary school students: ¥2,000 (Free for those under elementary school age)
Official Website: https://www.restaurant-luke.com/restaurant.html
Shin Yokohama Fireworks Festival  2019 Special Tickets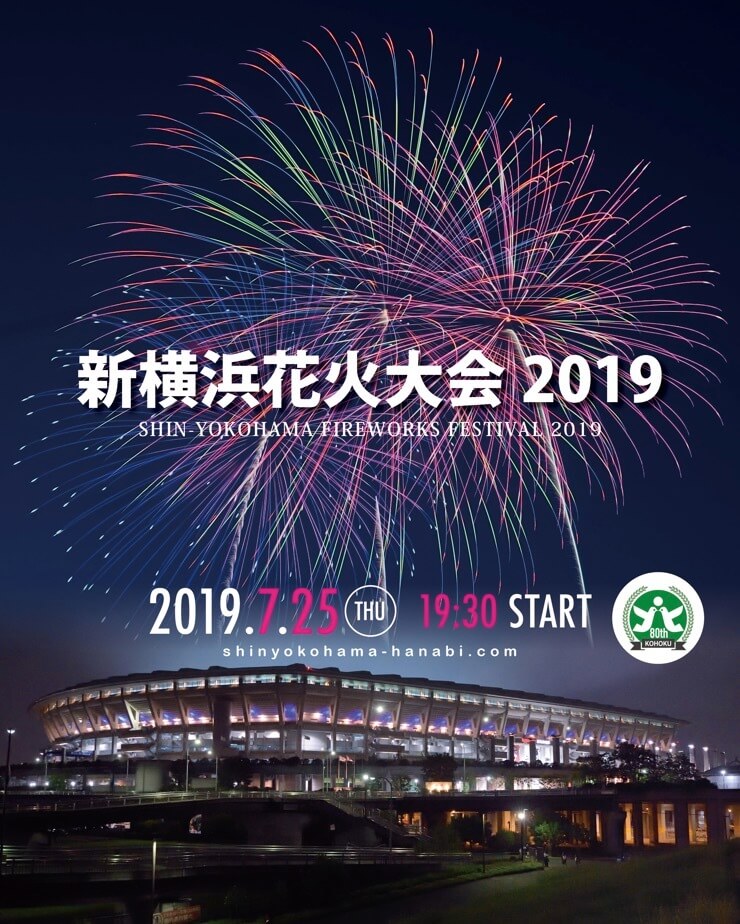 Kohoku-ku, Yokohama will be celebrating the 80th year of the Shin Yokohama Fireworks Festival. Tickets for seats to watch the 2019 fireworks event are now being sold. The fireworks will be launched in an area that is hundreds of metres wide. For the finale, you can enjoy yellow streams of light as they fall out of the sky. As this fireworks event is taking place at Shin Yokohama, you can get seats at the Nissan Stadium or the tennis court to enjoy a beautiful night.  
Photo: Takeshi Kanetake 
▼Shin Yokohama Fireworks Festival 2019
Date: July 7, 2019
Prices: Special entry area (unreserved seats): ¥2,000 (per person, 1m2 picnic sheet, 1 entry ticket).
Tennis court garden table seat: ¥20,000 (4 people, 4 tickets, 1 garden table), Nissan Stadium north side (for legal supporters/ event sponsors and others who contributed to the event: ¥54,000 (6 people, 6 tickets, table seating).
Official Website: http://shinyokohama-hanabi.com/
Enjoy Fishing With A Beautiful Fireworks Display In The Sky at Echizen, Fukui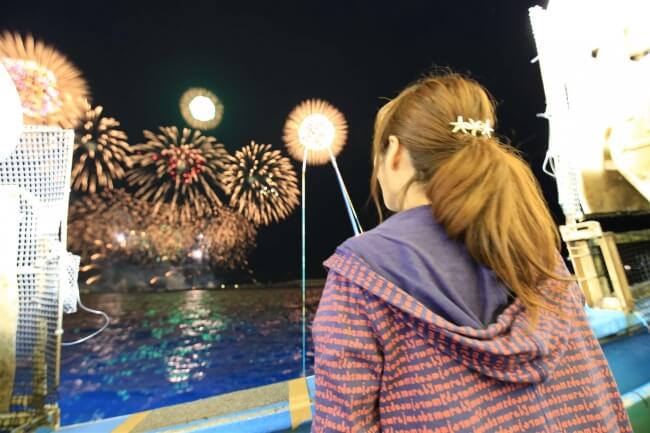 Visit Echizen port to enjoy a beautiful fireworks display whilst on the hunt for fish and squid. This is a relatively cheap plan considering that you also get the chance to enjoy a beautiful view. This is a wonderful way to create special memories.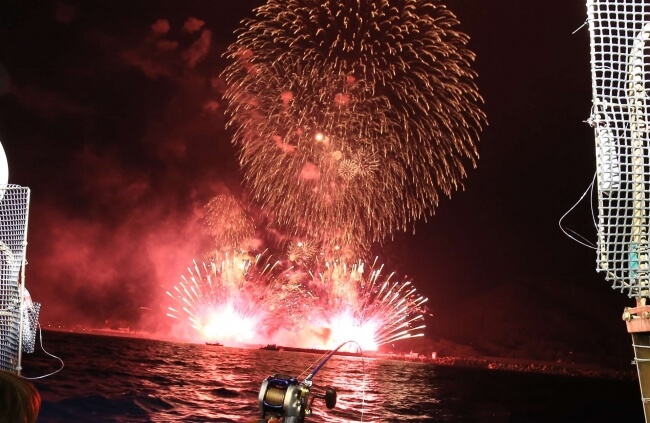 ▼ Fishing and Fireworks in Echizen, 2019
Date: July 13, 2019
Price: Squid: ¥ 6,000 per person Fish: ¥7,000 per person (40 people max).
(Includes fishing equipement. Price is the same for both children and adults).
Official website: https://www.town-echizen.jp/SSL/experience/detail.php?id=90
A Cool Night at The Pool and Fireworks Every Day at Phoenix Seagaia Resort, Miyazaki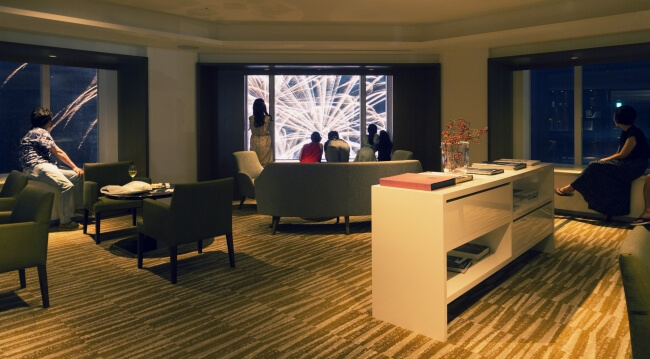 During the summer holidays, there will be a fireworks show every evening at Phoenix Seagaia Resort in Miyazaki prefecture. They have special seating, and also those who choose accommodation on the club floor can see the fireworks launched before their very eyes.
You can also enjoy the night pool or barbeque and simultaneously witness the fireworks. The best part is that there is a show everyday, so there is no need to worry about fitting it in with the rest of your plans.
▼Phoenix Seagaia Resort Summer Fireworks 2019
Event Period: Every day from July 20 ー August 31, 2019
Official Website: https://seagaia.co.jp/
This summer will be the first ever fireworks season of the Reiwa era, so how about making it extra special by attending a fireworks festival with that extra wow factor?
RECOMMENDED ENTRIES
Traditional Japanese Fireworks Fuse With Cutting-Edge Technology for STAR ISLAND 2019 in Tokyo & Singapore

This year marks the third year of STAR ISLAND, a firework festival set to take place at Toyosu Gurui Park on July 20, 2019. Tickets are now on sale.

STAR ISLAND will collapse together traditional Japanese fireworks with the latest in cutting-edge technology including 3D sound, lighting and show performances. This immersive entertainment experience will stimulate all five senses of attendees as they enjoy the show with against panoramic backdrop of Tokyo's towering skyscrapers.

Past STAR ISLAND event

The tickets for STAR ISLAND sell out every single year. 2019 will be its fourth run and it promises to scale things up to greater heights as the event is moved to Toyosu Gururi Park for the first time.

Past STAR ISLAND event

The event will now house two children's areas for families which have proven popular each year as well as new BBQ seats.

Past STAR ISLAND event

This year, STAR ISLAND is expanding its experience overseas. Up to now, the event has been held at Odaiba Seaside Park in Tokyo for two years in a row since its inception in 2017. At the end of 2018, it embarked to Singapore for the New Year's event "Marina Bay Singapore Countdown 2019" where it was the main attraction, showcasing its wondrous and moving content to people from 86 different countries.

STAR ISLAND will return to Singapore for the same event for the 2020 countdown. Before that, it will make its way to Saudi Arabia for Saudi-Japan Vision 2030 on September 23, 2019, the same date the kingdom was founded.

If you get the chance, make sure to book your tickets to witness STAR ISLAND 2019 for yourself.

Information

STAR ISLAND 2019

Date: July 20, 2019

Time: 16:00-21:00 (*Will go ahead if it rains but stop during stormy weather)

Location: TOKYO STAR ISLAND (Toyosu Gururi Park, 6-5 Toyosu, Koto Ward, Tokyo)

Tickets: http://r.y-tickets.jp/starisland2019

Enquiries: Kyodo Tokyo 0570-550-799 (Weekdays 11:00-18:00 / Weekends & Holidays 10:00-18:00)

Official Website: http://www.star-island.jp

STAR ISLAND 2019 Schedule

2019/7/20 – STAR ISLAND 2019 in Toyosu Gururi Park, Tokyo

2019/9/23 – STAR ISLAND in Saudi Arabia

2019/12/31 @ STAR ISLAND in Singapore

Mapping event, "Sky Fireworks ‐FIREWORKS BY NAKED‐" will be held at Osaka Abeno Harukas

The night-time projection mapping event, "Tenku Hanabi 

‐

FIREWORKS BY NAKED –" staged by NAKED will be held at the observation deck of "Abeno Harukas" named "Harukas 300" from September 21

st

 2018 (Fri.).

 "Harukas 300" has been holding the projection mapping event called, "CITY LIGHT FANTASIA BY NAKED" for the past 4 years, during the winter season. This event has gained much popularity from both domestic and foreign visitors and over 600 thousand visitors have visited the event to date.

This time, the creative team of NAKED developed an art collection, "Tenku Hanabi ‐FIREWORKS BY NAKED." Fireworks can usually only be seen in one direction but they have successfully created fireworks that can be projected on the walls of buildings using projection mapping technology. The visitors of the event can enjoy a "colorful sky rocket experience" using projection mapping technology and they can sense technology by touching the 16m-high wall named "Twin Tower" which is located on the west side of Tenku Teien (sky garden / 58F).

Visitors can also enjoy watching fireworks from different angles in a space (58F to 60F) surrounded by 3-layered glass which is known as a unique aspect of "Harukas 300." 

Let's enjoy this brand-new fireworks entertainment event which is a combination of traditional fireworks and a sparkling world created using the motif of a kaleidoscope.

■Information

Address: 1-1-43, Abenosuji, Abenoku, Osakashi

Business hours: 9:00 to 22:00

Tenku Hanabi -FIREWORKS BY NAKED-

Venue: Harukas 300 (observation deck) 58F "Tenku Teien"

Date: starting from September, 21

st

 2018 (Fri.)

Time: After sunset 

~ 

21:40

Event price: Free. You can enjoy this event just by paying the entrance fee to the observation deck.

Tickets: Abeno Harukas 16F Harukas 300 (observation deck) ticket counter, Kintetsu Business Office, Family Mart

Fireworks inside a mall?! Enjoy the wonders of projection mapping at Ginza San-ai Dream Centre!

From Friday 10th August 2018, make your way to San-ai Dream Centre, which is located at the crossing on Ginza 4-Chome, to witness fireworks blooming in the mall by 80 Ricoh Ultra Short Throw Projectors.

As fireworks are heavily associated with Japanese summers, this is the theme for the projection mapping project. Combining colours and 3D images, Ginza's night sky will glisten as fireworks launch into the sky, producing a magical atmosphere. This project was first launched in December 2017 with the intention of contributing to Tokyo's diverse culture and entertaining visitors in Ginza. 

Since opening in January 1963, San-ai Dream Centre has become a landmark of Ginza. The projection mapping will utilise every inch of the many characteristic glass windows of the mall. Digital image artist group WOW, who operate globally, was in charge of using this characteristic building as their canvas, transforming every inch into a fun display.

Enjoy the summer feeling of fireworks launching into the night sky of the city.

■Information

Display period: Friday 10th August 2018 — Sunday 16th September 2018

Display times: 19:00 — 23:30  (One cycle lasts 7 minutes and is repeated every 30 minutes)

Display area: San-ai Dream Centre (Ginza 4-Chome Crossing), 5-7-2, Ginza,  Chūō Ward, Tokyo

Access: Directly outside Ginza station (exit A2), 2-minute walk from Higashi- Ginza station (exit A1), 4-minute walk from  Yūrakuchō (exit A0 on the Eastern side)

Official website: http://jp.ricoh.com/company/advertisement/dreamcenter/

Top 10 Japanese Summer Fireworks Festivals to Attend in 2019

When May rolls around in Japan, ticket sales open for the country's many firework festivals. It is the season when Japanese people start checking their calendars so they don't miss out on the summer fireworks and being drawing up any travel plans if they are attending a faraway festival.

Today we will take a look at the Top 10 firework events to attend in Japan this summer as ranked by Hankyu Travel International from the number of attendees from last year's festivals.

1st Place: Omagari Fireworks Festival (Daisen, Akita Prefecture)

Soaring in at No. 1 is the Omagari Fireworks Festival. Boasting a bright history of over 100 years, this famous festival enjoys an attendance rate exceeding 700,000 every single year. As well as the general display, the event also holds a firework competition which sees firework masters from all across Japan come together in a battle to put on the best light show. Some of these experts have received various awards such as the Prime Minister Award and Ministry of Economy, Trade and Industry Award. Omagari is also the only place in Japan to hold a firework competition in the late afternoon.

The theme for 2019 is Heizei Rinrin ("the awe-inspiring ordinary"). In the latter half of of the program, a display will be held called "Firework Musical Reiwa Festival" where over 2,000 fireworks will be launched. It will commemorate the new Reiwa era of Japan with hit songs from the Heisei period and more.

Date: August 31, 2019

Time: Afternoon Fireworks – From 17:15 / Evening Fireworks – From 18:50

Location: Omagari, Daisen, Akita Prefecture (大仙市大曲 雄物川河畔)

Access: 30-minutes on foot from JR Omagari Station

▼Omagari Fireworks Festival Details & Tour (Japanese)

https://www.hankyu-travel.com/kokunai/event/oomagari/?p_baitai=9599

2nd Place: Nagaoka Fireworks Festival (Nagaoka, Niigata Prefecture)


On August 1, 1945, the lives of 1,488 locals were taken during the Bombing of Nagaoka. The following year, a festival was held in an effort to aid in restoring the destroyed town. This is the precedent to the annual Nagaoka Festival which includes a firework display. It has been held every year for over 70 years with people from all over the country travelling to attend it. It is considered one of the main three firework festivals of Japan.

2019's program has several famous fireworks lined up for the display as well as the Phoenix, a firework to commemorate the restoration of the Chuetsu area of Niigata Prefecture from the earthquake back in 2004.

Date: August 2, 2019 – August 3, 2019 (*Nagaoka Festival will take place on August 1)

Time: 19:20-21:15

Location: Riverside of Shinano River under the Chosei Bridge in Nagaoka, Niigata Prefecture

Access: 30-minutes on foot from JR Nagaoka Station

▼Nagaoka Fireworks Festival Details & Tour (Japanese)

https://www.hankyu-travel.com/kokunai/event/nagaoka-hanabi/?p_baitai=9599

3rd Place: Huis Ten Bosch Fireworks Festival (Sasebo, Nagasaki Prefecture)

The Huis Ten Bosch Fireworks Festival is the biggest in all of Kyushu. Fireworks can be enjoyed at Huis Ten Bosch all throughout the year, but what's special about this year's festival are two particular displays: one which will be combined with music from Studio Ghibli films and another being a competition between firework experts from all around the world. The estimated number of fireworks to be launched is around 22,000. Don't miss out!

Dates

Ghibli Music Fireworks: July 13, 2019

Summer Special Fireworks: August 10, 2019

Kyushu Fireworks Competition: September 21, 2019

Location: Huis Ten Bosch

Access: 5-minutes on foot from JR Huis Ten Bosch Station

▼Huis Ten Bosch Hotel Tour & Information (Japanese)

https://www.hankyu-travel.com/kyushu/nagasaki/huistenbosch/?p_baitai=9599

4th Place: Ashikaga Fireworks Festival (Ashikaga, Tochigi Prefecture)


This year will mark the 105th run of the Ashikagawa Fireworks Festival which takes place beside the Watarase River. Last Year, Hankyu Travel International offered a tour plan consisting of both the Ashikagawa Fireworks Festival and the Kiryuyagibushi Festival. The latter gained popularity for its program which included a Blue Impulse performance, an aerobatic demonstration from the Japan Air Self-Defense Force. The finale of this year's Ashikagawa festival will feature an 800 meter firework display.

Date: August 3, 2019

Time: 19:00-20:45

Location: Under Tanaka Bridge near Fujioka Watarase Sports Park and the riverside

Access: 5-minutes on foot from Ashikaga Station via the JR Ryomo Line

5th Place: Kachimai Fireworks Festival (Obihiro, Hokkaido)


The Kachimai Fireworks Festival is organised by Tokachi Mainichi News which celebrates 100 years since launching this year. The first run of this festival dates back to 1929 when it was the first ever fireworks festival to be held in Hokkaido. In recent years, the company have set up a live VR stream which offers a a 360° view of the fireworks and festival. This year, to celebrate Tokachi Mainichi's 100th anniversary, they will also hold a demonstration on how fireworks are launched for the first time. The finale will be the Nishikikamuro, a special firework launch synonymous with the festival, which will light up the night sky with a spectacular display.

Date: August 13, 2019

Time: 19:30-21:00

Location: 400 meters along the Tokachi Ohashi Bridge in Obihiro, Hokkaido

Access: 30-minutes on foot from JR Obihiro Station

▼Kamachi Fireworks Festival Tour (Japanese)

https://www.hankyu-travel.com/kokunai/keyword/%E5%8B%9D%E6%AF%8E%E8%8A%B1%E7%81%AB%E5%A4%A7%E4%BC%9A/?p_baitai=9599

For numbers 6-10 on the list check out Hankyu Travel International's website below.
RELATED ENTRIES
Japan Shopping Festival: Hello Kitty Supports Huge Shopping Event Aimed at Foreigners

一The Japan Shopping Tourism Organization (JSTO) has announced that it will hold an event titled "Japan Shopping Festival" aimed at foreign tourists in Japan from December 1, 2019 to February 29, 2020.

①Questionnaire Campaign

A questionnaire will be carried out for non-Japanese travellers to win round-trip tickets to Japan. Travellers will be selected randomly from a lucky draw.

②Instagram Photo Contest

Follow Japan Shopping Festival on Instagram and post photos related to the designated themes with the hashtag #jsfphoto. The themes are: ①Memories of what you bought and experienced in Japan, ②Your favourite fruits in Japan, and ③Good things about Japan you want to boast.

③Coupons, Goods & Experiences

Japan Shopping Now is one of Japan's biggest online shopping portal sites, and they are now promoting information on Japanese shopping overseas in English, Traditional Chinese, Simplified Chinese, and Korean. This includes coupons, sales, and more at almost 1,000 participating stores.

④Special Events

・Japan Shopping Festival Tohoku (December 1, 2019 – February 29, 2020)

This shopping festival will take place at 6 prefectures across Tohoku. Discover Japanese confectioneries, fashion, sake, fruit and more, including a tie-up with JR EAST PASS.

Official Website:  http://tohoku.japanshopping.org/

・Matsuyama Shopping Festival (December 1, 2019 – March 31, 2020)

From Okaido Shopping Street to Matsuyama Gintengai Shopping Arcade, Matsuchika Town, and more, look forward to end-of-year lucky draws, food events, shopping, and so on.

Official Website:  http://matsuyama.japanshopping.org/

Discover the wonders of shopping in Japan and learn more about the country with the Japan Shopping Festival.

Top 4 Places to Visit in Kyoto This Winter: Snow, Gourmet Food, Hot Springs & More

Kyoto is known as the ancient capital of Japan. It is said to be the place where quintessential Japanese culture started, and has charmed the world over with its incredibly rich 1,200-year history. Today, we take a look at some of the best places to visit in Kyoto this winter as covered by the November 2019 issue of Japanese magazine Mou Hitotsu no Kyoto ("The Other Kyoto").

From gourmet food to sightseeing spots, the arts and moreーif you're in Kyoto this year, you have plenty of reasons to leave your hotel room or house.

Yuki Tourou: See the snowy thatched-roof huts

Miyama Kayabuki no Sato is located in Miyamachokita, Nantan. It is home to 39 houses with thatched roofs and is a popular sightseeing spot due to its gorgeous natural scenery throughout the entire year. It was listed in Japan's Groups of Traditional Buildings in 1993.

In the New Year, snow falls on the huts, which looks beautiful when they light up the "Yuki Tourou"ーor snow lanternsーin late January every year. There are stalls that serve hot food in this little town, and they also host an event where you can make your own snow lantern.

Running: January 25, 2020 – February 1, 2020

Official Website: http://www.yukitouro.jp/

Amanohashidate: One of Japan's "Three Scenic Views"

Amanohashidate is a sandbank located in Miyazu Bay that separates the north and south inlet of the Asoumi Sea. It formed as a result of pebbles being carried by the ocean current for thousands of years. Its name comes from the way it looks like a bridge spanning across the sky. It is known as one of Japan's "Three Scenic Views"

Amanohashidate is a sight to behold at any point throughout the year, but if you can travel there in the winter, you're in for a surprise, as the entire sandbank is littered with pure white snow. On very cold days in the morning the snow even covers the tops of the pine trees, but when the sun rises and the temperature warms up the snow on the frost-tipped trees melts. This has led to it being called an "illusionary sight" due to its rarity. Make a point of getting up super early so you don't miss it!

Address: Tango-Amanohashidate-Ōeyama Quasi-National Park, Miyazu, Kyoto

Official Website: https://www.amanohashidate.jp/lang/en/

Fukuchiyama Castle: The magnificent castle of snow

Fukuchiyama Castle sits atop a tall hill in the city of Fukuchiyama. The castle was established as the new Tanba province by Akechi Mitsuhide in 1579 following the province's capture in 1576. The castle was demolished once during the Meiji Period but was restored again in 1986. It is now the only castle that remains today built by Mitsuhide.

The castle architecture has a lot of personality, and during the winter months takes on a gorgeous white as a result of the snow. Gazing across the castle land from the watchtower is an absolute must when visiting. Also, if you're visiting next year, the new Fukuchiyama Mitsuhide Museum is set to open on January 11, so be sure to check that out too.

Address: 5 Chome Naiki, Fukuchiyama, Kyoto

Opening Hours: 9:00-17:00 (Last Entries 16:30)

Closed: December 28-31, 2019 / January 4-6, 2020

Entry Price: General ¥330 / Elementary & Junior High School Students ¥110
Official Website: https://dokkoise.com/en/temple_shrine/index.html

Monjusou Shourotei: Feast on crab fondue while gazing at Amanohashidate

Monjusou Shourotei is a ryokanーa Japanese-style innーlocated along Amanohashidate, one of Japan's Three Scenic Views which we mentioned earlier on this list. All guests staying at the inn are given a window view of Amanohashidate from their rooms.

The inn offers an original salted snow crab fondue. Snow crab is particularly enjoyed for its degree of freshness. It's served with vegetables and the boiled crab itself, making for a delicious combination of flavours.

The hot springs at Amanohashidate are famous and praised as "the baths of the gods." They are also said to leave your skin looking beautiful after a dip. The inn also offers open-air baths lined with stones from Shikoku and wild grass from the mountains, offering a truly indulging experience.

Address: Amanohashidate Monjudomisaki, Miyazu, Kyoto

Official Website: https://shourotei.com/

These are just some of the incredible places you can enjoy in wintertime Kyoto. You can find more information on Kyoto Side or from one of our many articles on Kyoto.

TOTOCO Odawara: Kanagawa's Sea Food Theme Park Opens November 22

Gyoko no Eki TOTOCO Odawara is a new "fish theme park" set to have its grand opening on November 22, 2019 at 10:00am (JST).

The facility was established to promote further exchanges with Odawara Fishing Port which is said to be the biggest fish market in western Kanagawa Prefecture. It is the first "Fishing Port" (Gyoko no Eki*) and will sell seafood sourced locally, fishery products and more, as well as hold events to help promote Odawara.

The building has three flours. The first floor is like a marketplace where fish, fishery products, produce, and more will be sold. The second and third floors house seafood restaurants and offer a panoramic view of Sagami Bay. This view is best observed from the terrace while you enjoy your delicious meal.

*Fishing Port (in Japanese: Gyoko no Eki, or 漁港の駅) is a registered trademark of Odawara City to highlight facilities that promote exchange with Odawara Fishing Port. (Registered Trademark No.: 6163121).

Odawara Fishing Port sells fresh fish sourced from the waters of Sagami Bay, which houses a variety of fish species, as well as fish and processed marine products from around Japan. TOTOCO Odawara will sell these very same products, all delivered directly from the port, to help spread the fishing culture and economy of Odawara.

Let's take a look at some of the delicious gourmet seafood meals you can expect to tuck into at TOTOCO Odawara!

Totomaru Summit Bowl – ¥2,480

A hearty and towering dish so high that it looks like it might topple over.

Greedy Sea Urchin Eggs & Salmon Roe Bowl – ¥4,280

A dream combination you've been waiting for your entire life. Savour the richness and sweetness of both of these mouth-watering delights.

Oyster Egg Donburi Set – ¥1,680

You can't even see the rice any more for the pile of tasty oyster eggs, with their exquisitely soft texture.

Osashimi Tengoku – Odawara Kaisen GO GO

The third floor of the building is home to Osashimi Tengoku – Odawara Kaisen GO GO, a restaurant that calls itself "Sashimi Heaven" and offers a 59 minute all-you-can-eat buffet of fish, sides, desserts and more.

59 Minute All-You-Can-Eat
Adults – ¥2,590 / Children (Elementary School & Younger) – ¥1,390 / 3-Years & Younger – Free (All Prices Before Tax)

Gyoko no Eki TOTOCO Odawara is easily reachable from Tokyo and right next to the local station. If you've come to Japan looking to try the country's famous seafood, then make sure to put this place on your list.

Information

Gyoko no Eki TOTOCO Odawara

Address: 1-28 Hayakawa, Odawara, Kanagawa Prefecture (West side of of Odawara Fishing Port)
Opening Hours: 9:00-17:00 (Subject to change depending on the season)
Access: By train – 10 minutes on foot from JR Hayakawa Station / By car – 2 minutes from Seishō Bypass Hayakawa Interchange or 4 minutes from Odawara-Atsugi Road Odawara-Nishi Interchange
Official Website: https://www.totoco-odawara.com

Autumn in Aichi: Cherry Blossoms and Maples at Obara Shikizakura Matsuri & Korankei Maple Festival

Early November marks the opening of the autumn cherry blossoms in Obaracho, Toyota. By the time mid-November rolls around, close to 10,000 shikizakura cherry blossoms bloom a pale pink until the end of the month.

The Yoshino cherry bears its pink petals in springtime, but the shikizakura blossoms twice a year: first in spring, then in autumn. They are considered one of the most beautiful flowers of autumn, especially when they bloom against the gorgeous and vibrant red maple leaves. The Obara Shikizakura Matsuri began on November 1, and right now, you can witness this spectacle for yourself.

The shikizakura trees planted in Obara have been there since Kansei era (1789-1801). With the helping hand of locals, the trees have become one of Japan's most famous shikizakura spots. They were designated as Chiku (District) Trees in 1978 and can be seen throughout the entire district. Some of the trees are over 100 years old and as such registered as Natural Monuments of Aichi prefecture.

This is a spot we highly recommend visiting when travelling to Aichi.

▼Obara Shikizakura Cherry Blossoms

Peak Blossom Time: From Mid-November

Locations:

441-1 Johei, Obaracho, Toyota, Aichi (Obara Fureai Park)

Senmichi, Toyota, Aichi (Senmi Shikizakura no Sato)

Access: Take the Toyota Oiden Bus bound for Kaminigi (上仁木行き) and get off at Obaraokusa (小原大草) or Kaminigi (上仁木)

Details:  http://www.kankou-obara.toyota.aichi.jp/

▼Obara Shikizakura Matsuri

Running: November 1, 2019 – November 30, 2019

Locations: Senmi Shikizakura no Sato, Obara Fureai Park, and elsewhere in the region

Notes: The Kururin Bus can be boarded for free on weekends and public holidays while the festival is on

Official Website: https://www.aichi-now.jp/spots/detail/132/

The Korankei Maple Festival is also taking place this month where you can witness around 40,000 maple trees bearing their gorgeous autumn foliage.

The trees are being lit up every night for the month of November. Watch the sun set before the illuminations are turned on, creating an enchanting atmosphere with the warm, radiating lights against the night sky.

▼Maple Trees

Peak Blossom Time: From Mid-November

Location:  Iimori Asukecho, Toyota, Aichi

Access: Ride the Meitetsu Mikawa Line to Toyotashi Station, change onto Meitetsu Bus, and alight at Korankei (香嵐渓)

Official Website:  http://asuke.info/korankei/

▼64th Korankei Maple Festival

Running: November 1, 2019 – November 30, 2019

Location: Around Iimori Asukecho, Toyota, Aichi

Light-Up: Sunset to 21:00

Access: 20 minutes from Sarugata Green Road Interchange / 20 minutes from Toyota-Kanpachi Interchange

Official Website: http://asuke.info/event/nov/entry-705.html

Witness two of Japan's most celebrates treesーthe cherry blossom and the mapleーflower together in one place in Aichi.

See the Breathtaking Autumn Foliage of the Former Shizutani School in Okayama

The Former Shizutani School, recognised as the oldest school existing for commoners in Japan, has reached its peak season for autumn foliage. Speficially, for the Chinese pistache tree, which is a symbol of the school.

Shizutani School first opened in 1670 during the Kambun era. In 2015, it was registered as an Educational Heritage Site from Early-Modern Japan. The majority of the site is listed as an Important Cultural Property, including the temple, Shizutani Shrine, as well as the auditorium which is considered a national treasure.

The school's surrounding natural landscape enjoys the blooming of many different flowers throughout the entire year which people flock to see. It's especially famous for autumn, a season during which the enchanting red and yellow hues boas their beautiful blossom.

The three colours reflect from the lacquered flooring of the auditorium, rippling like ocean waves.

The beautiful contrast between the reds and yellows of the pistaches can be enjoyed during autumn-time only. The best time to see them is from now until November 20, so if you're travelling to Okayama, be sure to pay the Former Shizutani School a visit.

Instagram Launches #MY TOKYO IS Campaign With Tokyo Metropolitan Government

Instagram launched a campaign with the Tokyo Metropolitan Government entitled "#MY TOKYO IS" on November 11 together with three limited-time stamps that can be used on people's Instagram stories.

The campaign is a global initiative to have people capture their favourite moments in Tokyo in the form of photos, videos and stories on Instagram. Shared posts will be used to curate places and scenery in Tokyo that the Tokyo Metropolitan Government want to showcase to the people of the world. This curation will take the form of an exhibitionーwhich will take place at GINZA ATRIUM on floor 6F of GINZA SIX and GINZA TSUTAYA BOOKS in late March 2020ーas well as a website and a book.

Statistics have shown that Instagram has a significant influence on the Japanese economy in terms of tourism, and so the Tokyo Metropolitan Government hopes that this interactive campaign will help to promote the city to tourists and travellers worldwide.

The stamps created as part of the campaign only appear in the tray when you're in the city of Tokyo. When you click the stamp, the #MYTOKYOIS search result page will be displayed, allowing you to see the other photos and videos posted by the people who have used the campaign hashtag.

If you're in Tokyo, then be sure to get involved in the campaign and show the world your favourite things about the city!

Information

Enter via Feed Posts

・Follow the official Tokyo Tokyo Instagram account @tokyotokyooldmeetsnew

・Add hashtags #MYTOKYOIS and #TokyoTokyo to your post

・Add spot or location info to the photo or video you took, and post

Enter via Stories

・Follow the official Tokyo Tokyo Instagram account @tokyotokyooldmeetsnew

・Use the #MYTOKYOIS sticker or add the hashtag #MYTOKYOIS using the text tool / hashtag sticker

・Add spot or location sticker of the photo or video you took, and post

#MY TOKYO IS Campaign Website

Sightseeing in Ise: 4 Must-Visit Souvenir Shops Near Ise Grand Shrine

The city of Ise is located in central Mie Prefecture on the eastern tip of Kii Peninsula, the largest peninsula on Japan's largest main island Honshu. Every year, the autumn season brings in a flurry of tourists and sightseers who flock to see the city's leaves expressing their vibrant hues of red and yellow. The city boasts a magnificent catalogue of sightseeing spots, but perhaps the most famous of all is Ise Grand Shrine, whose inner and outer shrine give visitors a sense of what the townscape looked like in ancient times. This can also be seen at Sarutahiko Shrine, amongst other places.

In this article, we're going to introduce you to 4 must-visit souvenir shops near the inner shrine for your Ise travel bucket list.

Amano Pearl

When talking about specialty products of Ise, the one thing that's sure to come to the minds of Japanese people are the pearls sold in the city. Amano Pearl can be found in Oharaimachi, an almost 1km long street lined with traditional shops. The owner themselves purchases and appraises the pearls while the shop staff manufacture and design gorgeous accessories to sell at an affordable price.

Accessory – ¥2,200

This rose-shaped necklace is a design favoured by women of all ages. They have plenty of other high-quality bargain picks like this too.

The shop's diverse line-up of beautifully accessories includes those perfect for combining with one pieces and dresses, as well as for parties. Prices and designs vary greatly, so there's bound to be something for everyone who steps inside this quaint store. So if you're shopping for souvenirs during your trip to Ise, then you absolutely have to pay a visit to Amano Pearl to see the city's famous pearls.

▶︎Amano Pearl – Oharaimachi Branch

Address: 45 Ujiimazaikechō, Ise, Mie

Opening Hours: 9:00-17:00

No Fixed Holidays

Official Website: https://www.amanopearl.jp/

Matsujiro Honey – Ise Oharaimachi Branch

Matsujiro Honey is a long-standing honey shop that was established back in 1912. The shop sells various varieties of honey, including flavours you won't find in supermarkets like apple honey and soba honey.

Hanabana – ¥864

Hanabana is the shop's No. 1 most popular variety of honey and it's made in Mie Prefecture. Its name in Japanese means "flowers," and as the name suggests, it includes the nectar of numerous types of flowers. It has a smooth texture and distinct full-bodied floral fragrance.

Centre: Mini Honey Soap – ¥503 / Right: Honey Soap – ¥2,200 / Left: ¥2,200 Honey Face & Body Oil (48ml) – ¥2,200

The shop even sells its own honey-imbued cosmetics, all made with natural ingredients. Their soap is made with their popular Hanabana honey, and gives off a flavoursome honey smell. Your skin is left smooth, moisturised and smelling great after using it.

Their rich honey oil too is made with 90% plant-derived oil and is free from preservatives. It's a great option for the coming dry season and is gentle on the skin.

If you visit the shop, they let you taste test their different types of honey too! Find your favourite.

▶︎Matsujiro Honey – Ise Oharaimachi Branch

Address: 7 Ujinakanokirichō, Ise, Mie

Opening Hours: 10:00-17:00

No Fixed Holidays

Official Website: https://www.matsujiro.shop/

Uoharu

Uroharu first opened its doors in 1931. Their products are sold as souvenirs to help spread the word of Ise's rich food culture.

Same No Tare – Salt Flavour / Mirin Flavour

The item you absolutely want to look out for when going into Uohara is their "Same No Tare," another Ise speciality. It was originally only eaten in Shima, Ise, but it was picked up on national television, leading it to become a food souvenir associated with Ise.

Uoharu's products are seafood based, and there's plenty to choose from. If you're looking for a food product specifically from Ise then look no further than Uoharu.

▶Uoharu

Address: 49 Ujinakanokirichō, Ise, Mie

Opening Hours: 9:00-17:00 (*Changes depending on season)

Closed: Wednesdays (Except on national holidays in which case closed on Thursdays)

Official Website: https://www.samenotare.jp/uoharu/

Henbaya – Oharaimachi Branch

Yet another speciality product of Ise comes from the much-beloved Henbaya, which first opened way back in 1775. The speciality products, also called "henbaya," can be ordered either for takeout or enjoyed in the shop.

Henbaya (Includes 2) – ¥160

Henbaya are thin, round sticky rice cakes made with top of the range domestic ingredients and packed with smooth red bean paste. Both sides of these deliciously fragrant rice cakes are browned, and when bitten into, fill and melt in your mouth with the sweet, smooth flavour of the bean paste.

At the Oharaimachi branch of Henbaya they sell various other rice cakes too, all chewy and made with high quality ingredients from Japan. Pick up a pair and enjoy the sweet taste of Ise.

▶︎Henbaya – Oharaimachi Branch

Address: 1-149-1 Ujiurata, Ise, Mie

Closed: Mondays (Except on national holidays in which case closed on Tuesdays)

Opening Hours: 9:00-17:00 (Eating in-store runs until 16:30)

*Products may sell out before 17:00

*Opening hours subject to change for January

So, if you're making a trip to the beautiful city of Ise, you now know the must-visit spots for finding souvenirs. Let us know if you visit any!

Kyoto Sightseeing | Yokokuji Temple's Autumn Event Schedule Announced

Yanagidani Kannon, also known as Yokokuji Temple, is located in Kyoto Prefecture's city of Nagaokakyo and has been used as a place of prayer for many people with eye disease since the Heian Period. It is believed that praying at the temple will cure eye disease.

For autumn-time this year, the temple is set to hold an event titled "Yanagidani Kannon Autumn Colours Week" from November 2 to December 1. With a seasonal schedule that includes illuminations in the gardens to a flower display at the temple water basin, if you're looking for the must-visit locations in Kyoto this autumn, then you'll want to add Yokokuji Temple to your list.

Jodoen Garden Illuminations

Last year's popular light-up event is making a return for 2019, with gorgeous illuminations developed by light designer Yuuki Kogawa which will brighten the area with an enchanting and mystifying aura different from a usual visit to the garden.

Dates: November 8th, 15th, 22nd-23rd

Time: 17:30-18:30  (Reception open from 17:00)

Price: ¥2,500 (Includes limited edition goshuin stamp)

No. of People: 20 (Bookings Only)

Bookings: https://yanagidani.jp/contact/

Special Opening of the Joshoin

Normally, the Joshoin only opens on the 17th of every month, but for this autumn week event, it will be open every day. It's an area normally limited to officials and those in the imperial family. The beauty of its autumn colours have come to be enjoyed by VIPs, dating back to the pre-war period when it was designated as a place of scenic beauty.

Hanachomizu Flower Water Basin

At every temple and shrine in Japan there is a water basin which you are to use to cleanse yourself before entering. The Hanachomizu has become hugely popular on social media since the name first appeared 3 years ago, where leaves and flowers are placed into the basin. It has become adopted at temples across the country, with the one at Yokokuji Temple starting the trend. When it was first posted onto social media, it received reactions from over 80,000 people both in Japan and overseas. The flowers used change with the seasons, from hydrangeas to maple leaves.

Limited Edition Goshuin Stamp Book Designs – Garasha Matsuri & More

Visitors will be able to pick up limited-edition goshuin stamp books which never fail to sell out whenever they are released. Goshuin are collectable stamps/seals at temples around Japan. They are ¥500 each and limited in stock.

This is just a small peek into what's to come during Yanagidani Kannon Autumn Colours Week. If you're in Kyoto, make sure you pay a visit to Yokokuji Temple.

Information

Yanagidani Kannon Autumn Colours Week

Running: November 2, 2019 – December 1, 2019

Time: 9:00-16:00 (Joshoin open 10:00-15:00)

Location: Yanagidani Kannon, Yokokuji Temple (Dōnotani-2 Jōdodani, Nagaokakyo, Kyoto)

Entry Price: ¥300

Full Ticket: ¥1,100→¥1,100 (Includes entry to multiple areas)

Official Website: http://yanagidani.jp/

Limited Booking For Sebastian Masuda's Artistic Kawaii Room Opens Soon

Booking.com is one of the world's largest accommodation booking websites that connects people from all over the world with many unique places to stay. For the first time ever, Booking.com has announced a very special stay at 'KAWAII Japanese Room – Addicted to Tokyo.' Designed in collaboration with no other than art director and icon of Japan's kawaii pop culture Sebastian Masuda. The stay is available exclusively through Booking.com with only a handful of  booking dates available which are: November 13-14, 14-15 and 15-16. 

One significant pattern which can be seen in the room is that of a traditional jūnihitoe, which is a set of formal kimono garments worn by court-ladies in Japan. The designs and patterns have been fused with a vivid pop colour scheme and created in a modern graphics style for a new form of experimental art. The main concept of the room is "Addicted to TOKYO". Once you step into the room, you will be immersed in a world of vivid colours and patterns where abstract wonder is fused with traditional features. A stay here is bound to be stay you will never forget. The room is located at the MIMARU TOKYO AKASAKA apartment hotel and was remodeled specifically for this purpose. Reservations will open worldwide at 7pm JST (11am in Amsterdam). Only three reservations – one for each night – will be accepted and it is first-come, first-served.  


The room is filled with Japanese-style room features such as tatami flooring, sliding doors, zabuton floor cushions, and a raised tatami-floored seating area. There are two beds and a large open space in the room. Once you enter, you will be immersed in a world of patterns.  Using Japanese celebratory culture as a starting point, Masuda has created a space which reflects the atmosphere of an exciting Japanese celebration. Although there are many traditional features to the room, there are also animal patterns and patterns that make the word "TOKYO", creating a room full of impact. One of the most iconic decorations in the room is the bear which rests on the pink tatami flooring. The bear's unique design resembles origami, reflecting the cute yet edgy culture of Tokyo fashion. 


In the room you'll find KAWAII Japanese Room-limited design yukata. These unisex yukata are designed with a range of patterns and colours that can be seen around the room. You can use them as pyjamas and can even take them back home with you.


 

You cannot leave the accommodation without checking out the giant mushroom display located on the MIMARU TOKYO AKASAKA roof. Those staying in any room at MIMARU TOKYO AKASAKA during the limited period as well as those staying in the KAWAII Japanese room both have access to see this glorious masterpiece

 

If you are not one of the lucky few who get a chance to stay at the KAWAII Japanese Room- Addicted to TOKYO, you could book another room in the hotel during the same period to witness Masuda's iconic mushroom masterpiece. This is the perfect place to experience a full-on kawaii experience right in the centre of Tokyo. The first 100 people to visit the rooftop between 3pm and 9pm on each day between November 13 and 15 will receive an original hand towel. 

 

Be sure to check it out.

Information

KAWAII Japanese Room- Addicted to TOKYO

¥2,200 per night (Tax Included)

Address: 7 Chome-9-6 Akasaka, Minato City, Tokyo

Hoshino Resorts to Open New Facilities in Okinawa, Hawaii & 3 More Places

Hoshino Resorts opened HOSHINOYA Guguan in Taiwan in June and Iriomotejima Hotel in Okinawa in October this year. It will also open Risonare Nasu in November. The hotel chain has now just announced that it will open 5 more new facilities in 2020, pushing the number of locations they manage up to 45 next year.

Iriomotejima Hotel

Risonare Nasu

Hoshino Resorts prides itself on offering a hotel experience that makes use of local regions as well as offering unique experiences. With their catalogue of facilities now set to increase, the company has a released a video detailing the five new hotels.

The five new hotels will open in Hawaii, Nagato in Yamaguchi Prefecture, Tsuchira in Ibaraki Prefecture, Kohama Island in Okinawa Prefecture, and mainland Okinawa.

The Hawaii hotel, named Hoshino Resorts Surf Jack Hawaii, describes itself as an "ohana-friendly retro boutique hotel with a satisfying Waikiki experience."

Nagato, Yamaguchi will give rise to the 16th hotel in Hoshino Resorts' brand of KAI hotels, named KAI Nagato. It will open in the Yumoto Hot Spring area and be inspired by Yamaguchi's traditional tea houses as well as buke samurai culture. Look forward to bathing in the hot springs of this traditional Japanese inn, steeped in history and culture.

Over in Ibaraki Prefecture, Hoshino Resorts will open Japan's biggest cycling resort, named Hoshino Resort BEB5 Tsuchiura, which we covered earlier this month. It will act as a "base camp" to enjoy cycling, with its core concept being "more an izakaya and less travel-focused where you can enjoy a laid-back time with friends." It hopes to put a new spin on travel by combining the worlds of cycling and accommodation.

Okinawa is getting three new hotels. Hoshino Resorts Risonare Kohama will feature 60 rooms each their own private villas. Its concept is "a private beach resort on a remote island swimming with the manta rays" and will offer a beach and resort-like experience to guests with views of the white sand and blue ocean.

HOSHINOYA Okinawa will be inspired by gusuku which refers to castles in the Ryukyu Islands that feature stone walls, with the hotel itself being enveloped in one. The hotel will be surrounded by the gorgeous ocean and coast, offering that quintessential Okinawan resort experience.

The tables at Hoshino Resorts Banta Cafe will offer a breathtaking view of Okinawa's grand seas, with a menu serving food and drink made with Okinawan ingredients.

2020 is looking to be a big year for Hoshino Resorts as it begins expansion. If you're travelling to Japan, why not check if one of their hotels is near where you're looking to stay?

3 Must-Visit Locations to See Kyoto's Autumn Colours at Night in 2019

Kyoto is known as the ancient capital of Japan. It is said to be the place where quintessential Japanese culture started, and has charmed the world over with its incredibly rich 1,200-year history.

Autumn is a popular season in Japan, especially amongst tourists and travellers. While in spring you have the bright pink cherry blossoms, when autumntime rolls around, the trees turn into enchanting reds and yellows. People from around the world flock to see this incredible sight, with Kyoto being a very popular location.

KYOTO SIDE, a regional information website run by Kyoto Prefecture, has listed a number of must-visit places around the city for seeing the autumn foliage, which is known as koyo in Japanese. Of course, viewing the beautiful colours of the trees and their leaves is a must during the daytime, but seeing them in the evening has become popular in recent years too. It offers you an entirely different experience and atmosphere. Here's three places you should jot down for your Kyoto trip this autumn.

Jitokuin Temple: A place of rest created by the chief priest and locals

Jitokuin Temple is located in the town of Yosano in Yosa District. Maple trees were planted almost 11 years ago with the help of locals and the chief priest to create local ties. Every autumn, the trees behind the mountain bloom in vivid hues, leading the temple to be nicknamed "Koyo-ji," or "Temple of Autumn." The locals work hard in the surrounding gardens day by day, so the sights change a little bit every year.

The maple trees are planted in a way that it looks like they take an entire side of the mountain. They are a sight to be hold during the day, but for one week in November there will be illuminations in the evenings, creating a magical scene under the night sky.

Light-Up Period: November 9, 2019 – November 16, 2019

Light-Up Time: 17:00-20:00 (Temple is open 09:00-20:00)

Autumn Foliage Peak Period: Early-Mid November

Address: 2250 Akeshi, Yosano, Yoza-gun, Kyoto

Support Fund: ¥300

Official Website: http://jitokuin.com

Nariaiji Temple: The 5-storey pagoda comes together with the autumn colours

Nariaiji Temple, located in Kyoto Prefecture's city of Miyazu, is an ancient temple betwixt mountains overlooking Amanohashidate, one of Japan's "Three Scenic Views." It's home to a grand 5-storey pagoda which is surrounded by hundreds of maple trees, offering an incredible, quintessentially Japanese view during autumn.

During the day, you can snap some gorgeous photos with the Sea of Japan and Amanohashidate in the back. For two nights only, on Saturday November 9 and Sunday November 10, the entire area will be beautifully lit up with warm illuminations.

Light-Up Period: November 9, 2019 – November 10, 2019

Light-Up Time: Sunset – 21:00 (Temple is open 08:00-16:30)

Autumn Foliage Peak Period: Early-Late November

Address: 339 Nariaiji, Miyazu, Kyoto

Price: ¥500

Official Website: http://www.nariaiji.jp/

Kasagiyama Prefectural Natural Park: A bright-red landscape from the mountain peak

Kasagiyama Prefectural Natural Park: is located atop Mt. Kasagi and is also home to Kasagi-dera, a temple with a 1,300-year history. During autumn, one entire side of the park is dyed in autumnal colours.

This November, the area will be lit up for a limited period, offering a gorgeous view from the mountain peak of the trees below as well as the flowing Kizugawa river.

Light-Up Period: November 1, 2019 – November 30, 2019

Light-Up Time: 17:00-21:00 (Temple is open 09:00-16:00)

Autumn Foliage Peak Period: Early-Mid November

Address: Mt. Kasagi, Kasagi, Soraku District, Kyoto

Price: Illuminations – Free / Temple – Adults ¥300, Children ¥100

Official Website: https://www.kasagidera.or.jp

See Japan's autumn colours in an entirely new way this year at one of Kyoto's many autumn-time illumination events.

Wear Plain Clothes This Halloween at Shibuya's Jimi Halloween 2019 Event

Worried about what to wear for Halloween this year? No need to panic. If you're spending your Halloween in Shibuya this year, which is known the world over for its incredible Halloween festivities, then head to Tokyo Culture Culture on October 27 where a very unique event is taking place.

Jimi Halloween is an event that takes out the stress of having to go all out for Halloween as people go dressed as ordinary people. It has been held annually since 2014, with the number of attendees growing each year. Over 800 people took part last year, all clad in their plain clothes.

This year's event will be split into three slots, with a capacity of 200 people per slot. Sign-ups begin on October 15 at 12:00pm (JST).

Past Examples

①Situational attire

Beauty salon client

Dressing up as someone doing something has been a popular choice at the event recently. You can come up with some creative ideas that'll make people say, "You came as that?!"

②"I've seen people like that!" attire

Flea market woman

There's always certain types of people that everyone sees, and in Japan this is one of them!

③"I get it, but I don't get it" attire

Hawaii vibe  uncle

You've heard all about them, but have you seen them?

④Work attire

Handing out tissues with pachinko ads on them

Work attire is a go-to at the plain clothes event. It wouldn't be an exaggeration to say that this is the one that started the entire movement.

⑤Miscellaneous attire

Maslow's hierarchy of needs

The final entry is those which are hard to categorise. They serve whatever vibes they are feeling.

Attend this year's event and show off your own unique ideas!

Information

Jimi Halloween

Date: October 27, 2019 (3 Slots / 200 People Per Slot)

 Slot ①: 11:00-14:00 

 Slot ②: 15:00-18:00 

 Slot ③: 19:00-22:00 

★Places are available on a first-come, first-served basis at the website below

Venue: Tokyo Culture Culture (cocoti SHIBUYA 4F, 1-23-16 Shibuya, Tokyo)

Entry: Free (Apply at the link below)