Hello everyone, this is Midori from MMN's Editorial Department!
The first thing that pops into your head when you think of summer is fireworks. During the summer, Japan hosts so many large-scale fireworks events that it can be difficult to decide which one to visit. However, some festivals really stand out from the crowd. Today, I will share with you some fireworks festivals I would highly recommend for their extra wow-factor. 
If you're interested, check out the 2019 list for the top 10 fireworks festivals in Japan. 
2019 Artistic Fireworks at Moerenuma Park, Sapporo
Last year, this event was cancelled due to an earthquake, so excitement levels are high this year.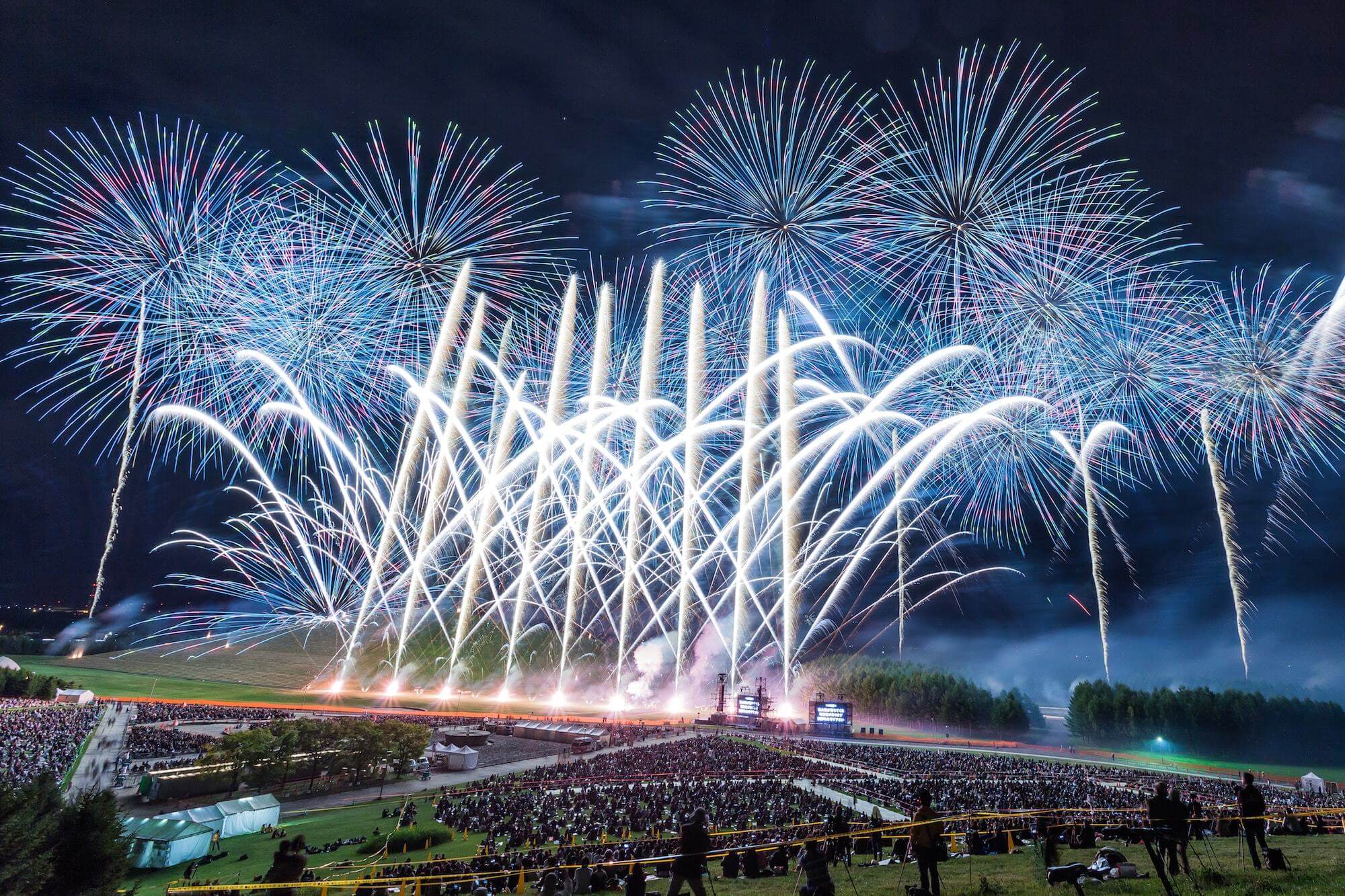 This year, the fireworks dream team have put together a special non-stop program which includes the highest fireworks in the whole country. A fireworks photo and painting competition will be held after the fireworks event day.
▼2019 Artistic Fireworks at Moerenuma Park
Date: September 7, 2019
Official Website: https://www.moere.jp/
Relax 221m Above Ground: The RESTAURANT LUKE with SLY LOUNGE Fireworks Plan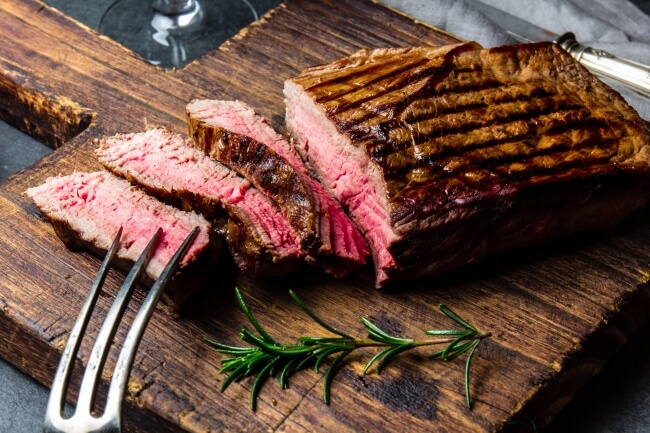 Fireworks events held within the city can get very crowded, so how about watching them explode beautifully in the night sky from a restaurant? RESTAURANT LUKE with SLY LOUNGE is the perfect place to watch the Sumida River Fireworks festival and its 20,000 fireworks, or the Edogawa Fireworks Festival, where 14,000 fireworks are launched. Make sure to ask for the fireworks plan if you want this experience.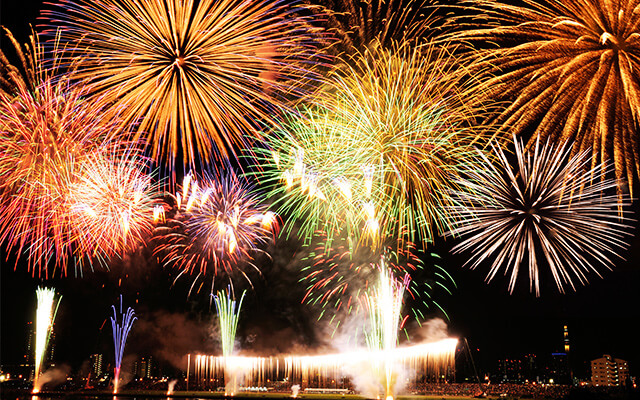 Being able to watch fireworks high in the sky is a wonderful lifetime opportunity. 
▼RESTAURANT LUKE with SLY LOUNGE
Address: St.Luke's Garden, 47th floor, 8-1 Akashicho, Chuo City, Tokyo
TEL: 03-3248-0211
Firework event plans:
July 27 Sumida River Fireworks Festival Special Plan
August 3 Edogawa Fireworks Festival Special Plan
Adults: ¥15,000, high school students: ¥6,000, middle school students: ¥4,000, elementary school students: ¥2,000 (Free for those under elementary school age)
Official Website: https://www.restaurant-luke.com/restaurant.html
Shin Yokohama Fireworks Festival  2019 Special Tickets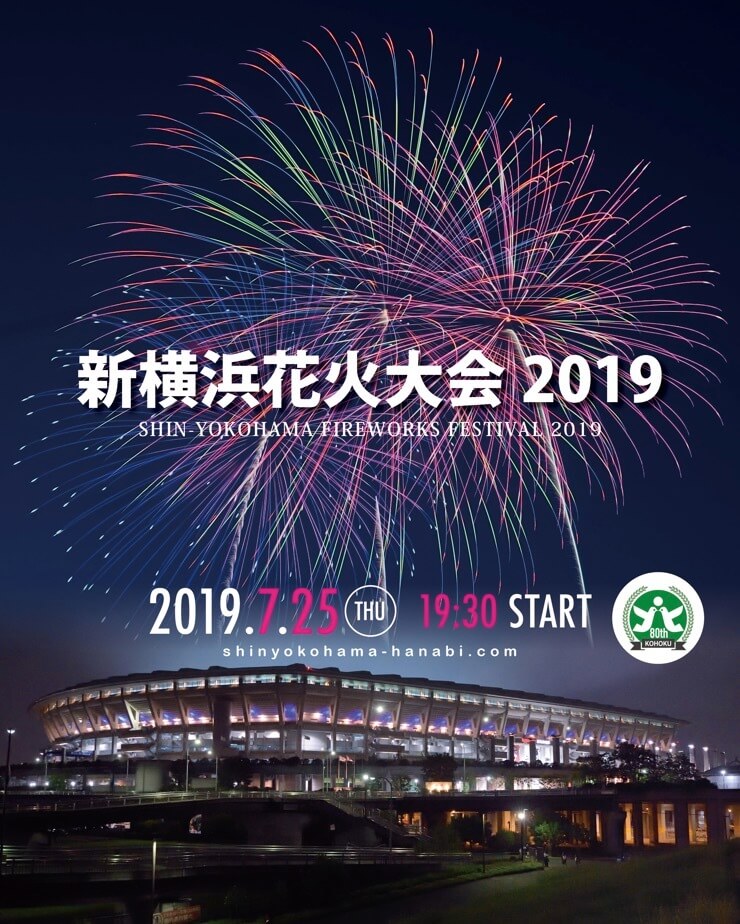 Kohoku-ku, Yokohama will be celebrating the 80th year of the Shin Yokohama Fireworks Festival. Tickets for seats to watch the 2019 fireworks event are now being sold. The fireworks will be launched in an area that is hundreds of metres wide. For the finale, you can enjoy yellow streams of light as they fall out of the sky. As this fireworks event is taking place at Shin Yokohama, you can get seats at the Nissan Stadium or the tennis court to enjoy a beautiful night.  
Photo: Takeshi Kanetake 
▼Shin Yokohama Fireworks Festival 2019
Date: July 7, 2019
Prices: Special entry area (unreserved seats): ¥2,000 (per person, 1m2 picnic sheet, 1 entry ticket).
Tennis court garden table seat: ¥20,000 (4 people, 4 tickets, 1 garden table), Nissan Stadium north side (for legal supporters/ event sponsors and others who contributed to the event: ¥54,000 (6 people, 6 tickets, table seating).
Official Website: http://shinyokohama-hanabi.com/
Enjoy Fishing With A Beautiful Fireworks Display In The Sky at Echizen, Fukui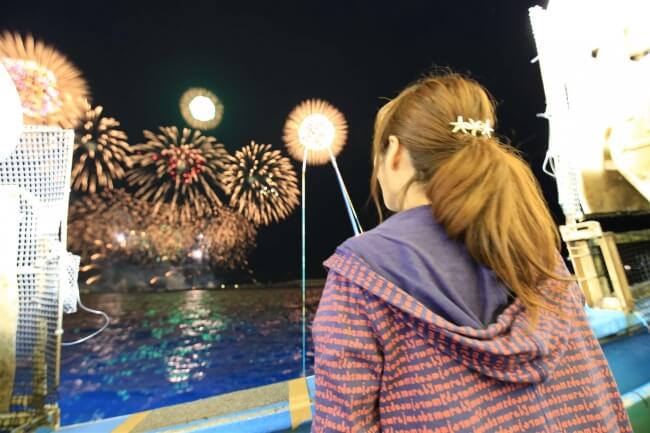 Visit Echizen port to enjoy a beautiful fireworks display whilst on the hunt for fish and squid. This is a relatively cheap plan considering that you also get the chance to enjoy a beautiful view. This is a wonderful way to create special memories.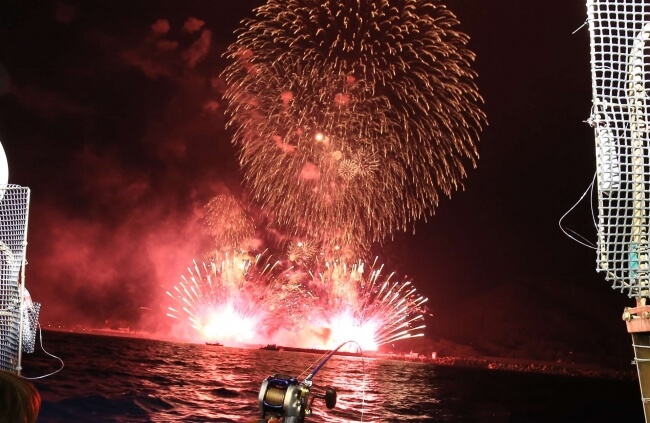 ▼ Fishing and Fireworks in Echizen, 2019
Date: July 13, 2019
Price: Squid: ¥ 6,000 per person Fish: ¥7,000 per person (40 people max).
(Includes fishing equipement. Price is the same for both children and adults).
Official website: https://www.town-echizen.jp/SSL/experience/detail.php?id=90
A Cool Night at The Pool and Fireworks Every Day at Phoenix Seagaia Resort, Miyazaki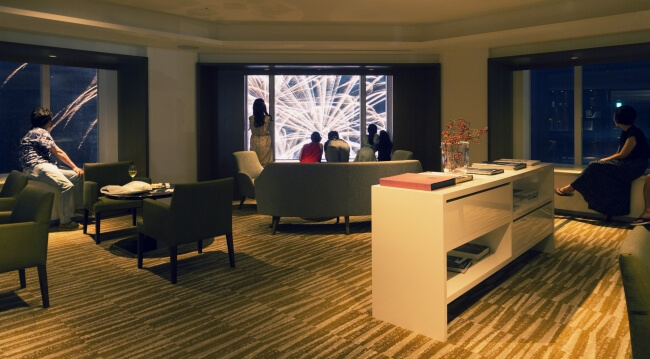 During the summer holidays, there will be a fireworks show every evening at Phoenix Seagaia Resort in Miyazaki prefecture. They have special seating, and also those who choose accommodation on the club floor can see the fireworks launched before their very eyes.
You can also enjoy the night pool or barbeque and simultaneously witness the fireworks. The best part is that there is a show everyday, so there is no need to worry about fitting it in with the rest of your plans.
▼Phoenix Seagaia Resort Summer Fireworks 2019
Event Period: Every day from July 20 ー August 31, 2019
Official Website: https://seagaia.co.jp/
This summer will be the first ever fireworks season of the Reiwa era, so how about making it extra special by attending a fireworks festival with that extra wow factor?