Kyoto-based green tea company Itohkyuemon has been around since the end of the Edo period, its longevity having established itself has a hugely popular store. The company have just announced that they will open their first ever tea house extension in Kyoto called Itohkyuemon Gion Shijo on August 7.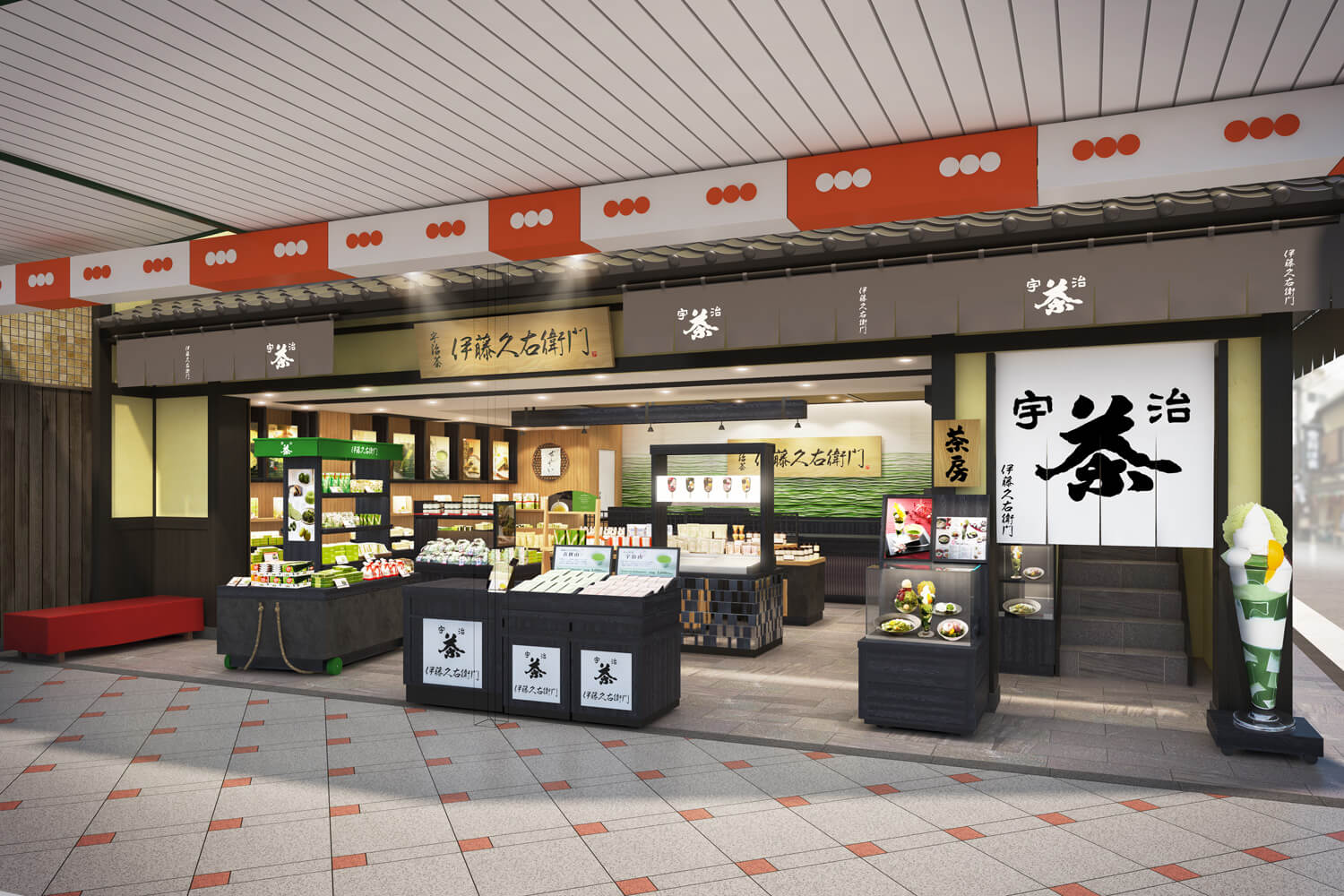 The cafe will serve up its own exclusive menu items from desserts to meals.
(Left) Gion Parfait – ¥1,480 / (Right) Sweets Plate – ¥1,680
The Gion Parfait is made with high-quality Uji matcha, something Itohkyumon is renowned for. It's served in a large parfait class bigger than their usual matcha parfait and is stacked sumptuously with chestnuts, tamba black beans, chocolate, a slice of Uji matcha roll cake, and more.
If you love Japanese tea then you'll adore the Sweets Plate which is filled with an assortment of matcha and houjicha sweets.
Matcha Curry Udon: ¥980
The Matcha Curry Udon, which was previously sold only at the JR Uji Station branch of Itohkyuemon, will now be served at the new establishment. This Itohkyuemon-original dish is a combination of chewy matcha udon noodles and white broth matcha curry. The curry is also served as a souvenir; when it was first released in 2014 it sold out its stock of 2,000 in just two days. Experience matcha like never before when visiting Kyoto at Itohkyuemon Gion Shijo.
Information
Itohkyuemon Gion Shijo
Address: 586 Gionmachi Minamigawa, Higashiyama Ward, Kyoto (Japanese Address: 京都市東山区四条通大和大路東南角祇園町南側586 井澤南ビル)
Business Hours: 11:00-19:00 (Last Orders 18:30)
No Fixed Holidays (Except New Year's)
Website: https://www.itohkyuemon.co.jp/site/gionshijo/
Gion Parfait
Price: ¥1,480 (Tax Included)
Sweets Plate
Price: ¥1,680 (Tax Included)
as Drink Set: ¥1,980 (Tax Included)
Matcha Curry Udon
Price: ¥980 (Tax Included)
as Rice Set: ¥1,240 (Tax Included)
as Rice & Mini Parfait Set: ¥1,580 (Tax Included)