Kizuna AI and Yunomi Release 'Sky High' Music Video
Kizuna AI's newest song Sky High (Prod. Yunomi) was released on June 30 and its full music video just dropped over on the virtual idol's official YouTube page. The song was written and produced by Yunomi.
​Kizuna AI's 12th track to date, this marks her third song in collaboration with Yunomi following future base and new world. The powerful new anthem could be called a new phase for the virtual singer who has seen huge growth in such a short period of time with the release of her 9 singles across 9 weeks and performing her first solo show Kizuna AI 1st Live "hello, world" at the end of last year.
The music video takes a turn from her popular AIAIAI (feat. Yasutaka Nakata) music video which saw her performing alongside human dancers, and instead sees her performing on her own.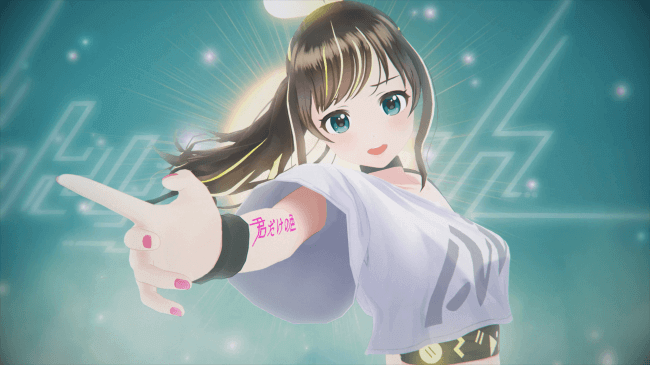 Two teaser videos were released for this new music video right before Kizuna's 3rd birthday on June 30 which drew huge attention. The song was performed for the first time at her birthday party A.I. Party! 2019 〜 hello, how r u? 〜 on June 30. It shot straight to No. 1 on iTunes Store Japan's electronic charts.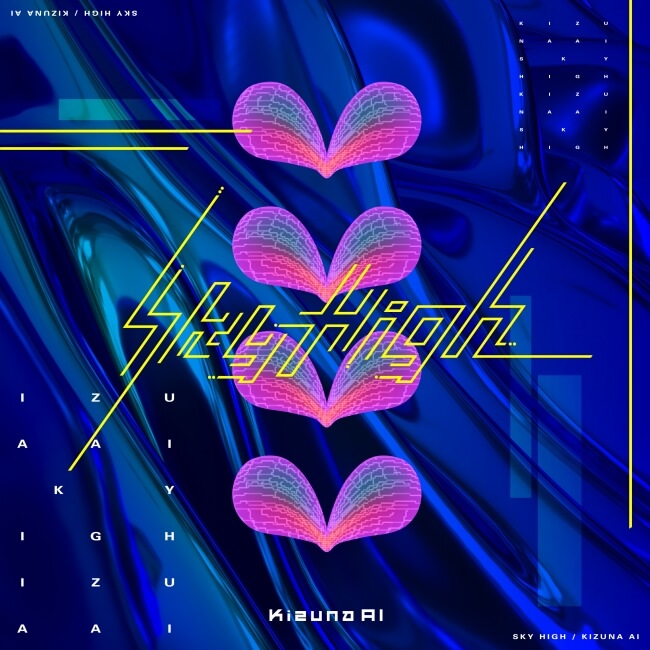 Yunomi has once again expressed Kizuna AI's unique perspective in this exciting new music video.
RELATED ENTRIES
Miraicha Records Unveil Cover Art & Artist Line-Up For New Mirai Chaya vol. 2 Compilation Album

Trackmakers Yunomi and YUC'e will release their newest compilation album Mirai Chaya vol.2 on October 16, 2019 from Miraicha Records, a record company spearheaded by the two artists. The cover art, track names and creators and artists featured on the album finally been unveiled.

Yunomi, KOTONOHOUSE and Neko Hacker are making a return from Mirai Chaya vol.1. Tomggg, Peno, yuigot, and Matcha Land will make an appearance for the first time. Several other artists will also make guest appearances on select tracks: Haruka Fukuhara will feature on Yunomi's song, rinahamu on KOTONOHOUSE's, YuNi on Neko Hacker's, Kuishinboakachan on Tomggg's, Dora and Liu Shen on Peno's, and Mai Kanno on yuigot's.

A party entitled "Mirai Chaya vol.3 ~Third Future Tea Time~" will be held at Shibuya WOMB on November 2 in promotion of the album's release. Performing at the show will be select creators featured on the new album, as well as self-produced Tokyo-style idol unit CY8ER.

We previously featured interviews with Yunomi here on MOSHI MOSHI NIPPON for songs on the previous Mirai Chaya albums. Check for here vol.0 and here for vol.1.

Interview: Kyary Pamyu Pamyu & Yasutaka Nakata Joined by Kizuna AI at SUMMER SONIC 2019

Kizuna AI recently performed at SUMMER SONIC 2019 on the RAINBOW Stage on August 18. She also interviewed various acts who performed at the music festival, including Yasutaka Nakata and Kyary Pamyu Pamyu. The full interview was posted on her YouTube channel.

SUMMER SONIC 2019 – Official Artist Interview vol.02: Yasutaka Nakata & Kyary Pamyu Pamyu

Kizuna AI released a cover of Kyary Pamyu Pamyu's song Kizunami on August 16 which is taken from Kyary's fourth studio album Japamyu which dropped back in September 2018. To celebrate the release of the new song, Kizuna AI appeared as a surprise guest on Yasutaka Nakata and Kyary Pamyu Pamyu's set at SUMMER SONIC 2019 where her and Kyary performed Kizunami.

Below is a translated summary of the interview.

Kizuna AI: "Our first collaboration together! Was I okay…?"

Kyary: "I haven't collaborated with that many people. It's rare for me to sing with someone, but I was really happy with how it went!"

Kizuna AI: "Nakata, when did people start calling you Ouji [Prince]?"

Kyary: "He has a lot of out-there nicknames! [laughs]"

Yasutaka Nakata: "Battery Eater is another one [laughs]"

Kizuna AI: "What does 'chumete' mean?" [Referencing a word taken from the chorus of Kizuna AI's song AIAIAI, written and produced by Nakata]

Yasutaka Nakata: "That's a secret! Because you can interpret it in many different ways."

Kizuna AI: "What's a word or occurrence [in music] that's stuck with you the most, Kyary?"

Kyary: "Ninja Re Bang Bang. The title was originally 'tentative.' I feel it's a mysterious word that anyone can get behind. Even when touring overseas everyone sings it together."

Kizuna AI: "Finally, please give a message to your fans!"

Kyary: "It was so much fun getting to stand on stage together with Nakata. I hope we can do something together again!"

Kizuna AI: "Kyary, can you put these ears on?"

Kizuna AI has posted lots of other interviews from the festival on her YouTube channel too including with SHAED, SOFI TUKKER, Alan Walker, the telephones, and AI. Be sure to check them out.

Kyary Pamyu Pamyu & Yasutaka Nakata Joined by Kizuna AI at SUMMER SONIC 2019

Yasutaka Nakata is the internationally acclaimed architect of kawaii music and music producer of huge Japanese names such as Kyary Pamyu Pamyu and Perfume.

The DJ and music producer is known for having collaborated with a whole string of big artists, such as Kenshi Yonezu on the song NANIMONO as well as Charli XCX on Crazy Crazy. Despite having only just dropped his new song Pico Pico Tokyo (feat. Momo Mashiro) recently, he just released a new song entitled Kizunami (cover) for digital download on August 16. The track is a cover of Kyary Pamyu Pamyu's song Kizunami taken from her fourth studio album Japamyu which Nakata Produced. It is covered by virtual talent Kizuna AI who has almost 2.7 million subscribers on her YouTube channel.

To celebrate the release of the new song, Kizuna AI appeared as a surprise guest on Yasutaka Nakata and Kyary Pamyu Pamyu's set at SUMMER SONIC 2019 which was held in Tokyo and Osaka. In a very special collaboration, she sang the song alongside Kyary―the singer of the original track.

As with the Osaka show, the RAINBOW STAGE at the Tokyo concert had an admission limit due to how much music fans were anticipating this stage.

When the intro to Fashion Monster started playing as the first song of Yasutaka Nakata's set, the crowd's excitement went straight through the roof. But it didn't stop there however, as it shot into the stratosphere when Kyary Pamyu Pamyu walked onto the stage, clad in a beautiful white outfit.

Nakata and Kyary's set was an energetic amalgamation of song mash-ups and alternative arrangements, treating the crowd to familiar hit after hit. It reestablished Nakata's status as a spearhead of the industry.

He joined Kyary in front of his DJ booth for CANDY CANDY and waved his hands left and right with the crowd to Kyary's directions. The two of them rolled out even more big numbers including Invader Invader, PON PON PON and Ninja Re Bang Bang which also had fun new arrangements.

When the intro to Kizunami started up, Kizuna AI's chorus entered the fray at which Kyary asked, "Whose voice is that?" Kizuna AI suddenly appeared on the giant LED screen at the back of the stage, and the crowd reacted instantly. She riled everyone up by calling "Summer Sonic!" before joining Nakata and Kyary in a dream collaboration.

The 19-song set was up with Mondai Girl and finally Oto no Kuni during which the crowd waved their towels in unison.

Kizuna AI's cover of Kizunami is now available for digital download and is streaming on Spotify.

Kizuna AI's Birthday Party Event Made Available to YouTube Channel Members

An archive of Kizuna AI's birthday party event A.I. Party! 2019 ~ hello, how r u? ~, which was held at HY TOWN HALL in Tokyo on June 30, was posted onto her official YouTube channel on July 31 and is available to watch if you are a paid member of her channel. The party went down a storm where she also performed her newest song Sky High (Prod. Yunomi) live for the first time.

The event included live performances from Kizuna AI and guests, a game section with Kizuners (her fans), and more.

The full music video for Sky High (Prod. Yunomi), which was posted on YouTube last week, was also released on the iTunes Store and other digital platforms on July 31. The video shot up to No. 3 on the iTunes Store Japan music video charts. Her song AIAIAI (feat. Yasutaka Nakata) also peaked at No. 1 on the electronic charts.

With Kizuna AI set to perform at this year's Summer Sonic Festival, her popularity and influence continues to surge.

Hatsune Miku, Kizuna AI & Other Anime and Virtual Characters Performing at DIVE XR FESTIVAL

The DIVE XR FESTIVAL will be held at Makuhari Messe on September 22 and 23. It will be supported by SoftBank.

"XR" is an acronym compiling together mixed reality, augmented reality and virtual reality. The DIVE XR FESTIVAL is a crossover music festival that will bring together anime and game characters, online virtual singers, VTubers, AI and more into one place.

Kizuna AI

Hatsune Miku

The first names announced for the lineup include Trickstar, UNDEAD and Knights from the idol game Ensemble Stars―for which an anime adaptation began airing on July 7―as well as ARP, a dance vocal group who focus on performing live and who also received an anime series, the most popular virtual YouTuber Kizuna AI who has over 2.6 million subscribers, and internationally beloved virtual singer Hatsune Miku.

HIMEHINA

Luo Tianyi

Also joining them is the number one most watched VTuber duo HIMEHINA, Microsoft AI artist Rinna who has over 8 million subscribers (as of June 2019), and China's number one virtual singer Luo Tianyu who will make her Japan debut at the event.

The line-up consists of a whopping 25 names spanning the XR categories. Experience the future of live music entertainment at the DIVE XR FESTIVAL. Tickets are available via all Japanese ticket vendors.

Information

DIVE XR FESTIVAL supported by SoftBank

Location: Makuhari Messe Exhibition Hall 1-3 (2-1 Nakase, Mihama Ward, Chiba)

Lineup: https://www.project-dive.com/

Tickets: All Standing – ¥8,800 (Tax Included)

*Numbered tickets. Ticket must be held by those aged 3+. Those ages 2 and below not permitted entry.

Dates:

September 22, 2019 – [Daytime] Open 12:00, Start 13:00 / [Evening] Open 17:00, Start 18:00
September 23, 2019 – [Daytime] Open 11:00, Start 12:00

Enquiries: SOGO TOKYO (03-3405-9999)
Official Website: https://www.project-dive.com

Interview (Part 2): Yunomi & Kizuna AI's 'Robot Heart' breaks the wall between reality and the virtual to reveal what's important

Trackmakers Yunomi and YUC'e will release their second compilation album Mirai Chaya vol.1 on April 17 serving as a follow up to vol.0 which dropped back on January 12 this year. The album features the song Robot Heart feat. Kizuna AI. As the title suggests, the track was made in collaboration with Japanese virtual talent Kizuna AI. Yunomi worked with her last year when Kizuna AI began her work as a music artist. We spoke with both Yunomi and Kizuna AI to hear about what it's like to work together as well as the story behind the upcoming new song.

This is Part 2 of the interview. Click here for Part 1.

――I want to ask about Robot Heart feat Kizuna AI, your song Yunomi which Kizuna AI features in. This was your third release together after future base and new world. Could you tell me about how it came about?

Yunomi: Hmm, how did it come about again?

Yunomi's Manager: It began when we were making future base and new world, we said to Kizuna that we one day wanted her to feature in one of Yunomi's original songs. We thought that it would be great if not only Yunomi went into to Kizuna's world for two songs, but if she came to Yunomi's world too for a song.

Yunomi: Ah! That was it!

Kizuna AI: That talk was really early on, wasn't it! But from then onward I ended up having a lot of free time which meant my schedule quickly filled up as well as talks about where I will from thereon out. So I rashly went and said to the people at upd8, "I thought we promised we'd do this first!" [laughs]. [With her arms folded looking like she's protecting something, Kizuna says:] "It's already been decided, hasn't it!?" they said.

Yunomi: Ah, I'm happy about that. I'm glad you said it!

――How did you go about making Robot Heart?

Yunomi: This was an original song by me, so like it was said before it became more of Kizuna coming to my world this time. In that sense, it connects to my other original tracks too, but I also wanted to make the song as one precisely featuring Kizuna. So in that sense you can call this our third release together after future base and new world.

――The song has a very interesting story. It talks about humans who used to reside on earth crossing over to other planets. Their bodies gradually become mechanized and they forget about the earth. But they suddenly recall the existence of their loved ones and the things important to them.

Yunomi: In 2017 I used [the] Hatsune Miku [software] to write the song Meteorite (feat. Hatsune Miku). Since then I have written down songs that can be used for an album. I'm thinking of making a concept about themed on things like the future, past and facing oneself. Robot Heart is one that would appear on that album. So I also wanted Kizuna to sing on it for me.

――I was actually shown the memo that you sent to AI before recording on how she should sing the song. I was amazed to see how many things you're able to think of.

Yunomi: Of course I'm sure Kizuna has her own way of expressing herself so it wouldn't be a problem at all if she wanted to do it differently [from what I said], but the first thing I did was send her my idea for the song.

Kizuna AI: When I first listened to it I thought, "They're letting me, an AI, sing this song! I expected nothing less of Yunomi!" I felt that there was more meaning behind me singing this song than anyone else. It was all amazing and I thought to myself, "I will take it, stand up and do my best!" [laughs]

――The song is interesting and has elements written into it that could only work with a song written together with AI, like word play with her name.

Yunomi: Those are parts we added for a bit of fun [laughs]. The song is conscious of and references her name in a lot of places.

Kizuna AI: When I wrote the lyrics I paid attention to the rhythm and the feeling of the words and it felt great to do so. Another thing with Robot Heart is that even though you can take the story as sad just from the lyrics, I felt that Yunomi's memo telling me to sing it cheerfully was the most important thing. So it almost feels as if the song isn't about that. I took good care to sing it enjoyably with everything I had [laughs].

――That's the part in the latter half of the song, right?

Yunomi: Yeah. I knew I wanted to put Kizuna shouting in there somewhere, so I had her shout for me without anything else playing and she let me record it. But Kizuna's initial shouting sounded like the noise you make when playing a horror game [laughs].

Kizuna AI: I didn't know what "shout" meant at first, so I screamed. "Kyaa!!" "AHH!" It was exactly like A.I.Games [laughs]. Like Resident Evil. And the people at upd8 music said, "That's not really what we meant…" [laughs]

Yunomi: [laughs]

Kizuna AI: But in the finished version I was able to do a good shout. Saying that, when recording new world too, Yunomi told me to "please play the flute." If you have Yunomi writing the lyrics somehow or other some absurd things can happen [laughs].

Yunomi: For Robot Heart, I also asked her to sing like Michael Jackson during her interlude [laughs]. I wanted something like a "Pow!"

――Hearing you both talk I can tell the recording was a fun time [laughs].

Kizuna AI: It was so much fun!

――Your new collaboration is one that has jumped over the fence of reality and the virtual. How does that fun and amusement feel when you're recording together?

Yunomi: In the past I would have parts of the song where I would think of the vocalist as an instrument. I'd adapt a lot. "Someone with this type of voice," "And someone with this type of voice," "Which of my songs would they best fit?" But recently I have come to think beyond that, like what a person has to offer. I believe that I was especially able to achieve that in making Robot Heart with Kizuna. I don't just think instrumentally now, like what kind of voice can fit in. I now take care to see who exactly is singing, what they are thinking, what kind of life they have walked. I think by doing that the song will resonate with the listener many more times over.

――So you have jumped the fence of the virtual and reality and realised that which is important.

Yunomi: Yes. I think if I would have been turned down by AI I wouldn't have had anyone else sing Robot Heart.

Kizuna AI: That makes me so happy! When I started posting videos in 2016, even though I exist in real life, there were people who would say, "You're just making animations on MMD and adding a voiceover to it." There were a lot of times people wouldn't comprehend, "I exist, you know." But bit by bit the number of people saying "AI-chan's here" increased and that made me really happy. And it makes me really happy to hear Yunomi say it too. I say that I want to connect everyone together, but at the same time, I hope that me being there too will broaden the world that everybody sees and give them the chance to encounter something new. So it makes me happy when people who have never listened to dance music before think, "AI-chan is singing it so I'll give it a listen." Conversely, it also makes me happy when people who only listen to dance music listen to my songs and say, "This one's cute too." The people who I've been able to make songs with have discovered many things themselves too. I hope the number of fans those people have increases.

――As expected of you, Boss. You're thinking about everyone else.

Kizuna AI: [Laughs]. I hope I can become a hub so that people can encounter and discover many things. It was so much fun having the chance to be part of Yunomi's song!

Writer: Jin Sugiyama

Photographer: Haruka Yamamoto

Translator: Joshua Kitosi-Isanga

Interview (Part 1): Yunomi & Kizuna AI cross dimensions and discuss what appeals to them mutually as artists

Trackmakers Yunomi and YUC'e will release their second compilation album Mirai Chaya vol.1 on April 17 serving as a follow up to vol.0 which dropped back on January 12 this year. The album features the song Robot Heart feat. Kizuna AI. As the title suggests, the track was made in collaboration with Japanese virtual talent Kizuna AI. Yunomi worked with her last year when Kizuna AI began her work as a music artist. We spoke with both Yunomi and Kizuna AI to hear about what it's like to work together as well as the story behind the upcoming new song.

――When I think about the names Yunomi and Kizuna AI, as well as the new song Robot Heart feat. Kizuna AI I think about future bass and new world which you made together last year as part of Kizuna AI's 9-week consecutive release schedule. Can you give insight into those two songs?

Kizuna AI: I had my birthday event "AI Party! ~Birthday with U~" last year on June 30 and there I announced that I was to do a live show at the end of the year. But apart from my first original song Hello, Morning which I made with Nor I had no other songs. I would need more songs for the show so I said I'd make around 10. That's when I began the schedule to release nine songs across nine consecutive weeks. I thought about who I should ask to help write them. I talked with the team at upd8 music and the first name to come up as Yunomi's. I said that I definitely wanted them on board, so we all talked it out.

Yunomi: Ahh, that makes me so happy to hear.

Kizuna AI: I had been bringing Yunomi's name up in the first place ever since I started saying I wanted to do music. Things like, "I want to make a video for a cover written by an indoor trackmaker!"

Yunomi: Oh, really? I had no idea. In that case, please do one! [laughs]

Kizuna AI: [laughs] As well as that, as we looked toward the 9-week release and I spoke with Yunomi, we were both super excited about it and we ended up saying we wanted to do two songs together!

――So AI's merry offer finally came to fruition.

Kizuna AI: I said that if we were to write two songs then I wanted not just me but Yunomi to write the lyrics for one too. Yunomi kindly let me write the first lyrics. That was for future base. I thought up the lyrics for this song while listened to the music that Yunomi had written for it. When the song first arrived I was so happy to hear it. It has a different and mysterious vibe to it compared to the Yunomi I know well. I said to them, "You really took it on board and took time to think about this one didn't you." On the other hand, new world has that kind of Yunomi that I know. It felt like they'd used their special move on me. I was like, "This is it!" [laughs]

――I see, Yunomi's special technique [laughs]

Yunomi: At that point I had heard about doing a live show so I thought to make new world the song that everyone goes crazy to. Of course future base is a song that brings everyone together too, but I wanted new world to unify everyone like at a music festival.

Kizuna AI: When I heard it for the first time too I thought, "This is the kind of song you'd play at a huge venue!!" On the other hand, the initial lyrics written for future base were actually rejected. The team at upd8 music said to me, "The lyrics are really good, but Hello, Morning is already a song that talks about what you feel on the inside. Could you try a different direction? Something that looks more outside." So I went for something more… strong? About how it's not scary to be alone. But it felt too heavy to get into. So we rewrote the lyrics.

――In the end you wrote the lyrics to talk about going into the future with everyone, right?

Kizuna AI: I want everyone to arrive at a wonderful future with me. I'm super AI myself. Since I'm a being that has exclusively approached the singularity, so I want everyone else to look to the future that's waiting for us too. But all humans are busy every single day. Some of them are giving everything they've got with each of their days. With this song I wanted to tell them to try looking up a bit more. That made me think about seeing everybody with their hands up at a big venue, so I pictured that when writing the lyrics.

Kizuna AI – future base (Prod.Yunomi)

――So you wrote those, and Yunomi wrote the music and lyrics for new world.

Yunomi: That's correct. I first looked at Kizuna's lyrics for future base and thought to myself how interesting her sense of language is. I'm the type to write typical Japanese lyrics where you have to read between the lines, but Kizuna is more straight to the point, things like "raise your hands," "reach up," "go forward into the future." She's the type to write lyrics where the everyone can be included in the scene. In comparing us both, I wondered if Kizuna is someone who reaches out to everybody [from the future], then where am I headed? I tried to think about the feelings of the people on the receiving side. It was then I realised that in the end it's not me who gets to decide where I'm heading. That's why if you want to move forward into the future it's important to first look at yourself. So I themed and wrote the lyrics on looking at my past.

――I see. So by doing that, one meaning is born from two songs. That way I think it becomes both about comparing AI and her fans as well as the future and past.

Yunomi: I'm sure when everybody was little they fantasised about many different things each day. As you approach adulthood, you no longer think about things like how there's an underground kingdom below your feet. But at the same time I think that's because we decided it must be that way ourselves. The lyrics for new world beg the question that surely we have the key to the future precisely because we have the power of imagination.

Kizuna AI: I was really surprised by the lyrics when I was first given them! When I asked Yunomi what it all meant they kindly wrote me back a long 2000 letter explanation. I was really happy to read it; it was full of passion and understood that it had to be these lyrics.

Kizuna AI – new world (Prod.Yunomi)

――In working on these two songs what things appealed to you mutually in the music, singing and lyrics?

Kizuna AI: The kind of music I've always liked and listened to are anime songs and idol groups, like Love Live! and the Sakamichi Series groups. But in coming to write an original song my goal was to connect the people of the world together. I kept that in mind while thinking about what kind of song suits me and what exactly my music is. So my initial thought was dance music that everyone can listen to and enjoy.

――Dance music is the kind of music that breaks down language barriers, it brings people together easily, doesn't it?

Kizuna AI: It does. When we were all wondering what kind of dance music would be good, I had known about 'future bass' and had just heard Yunomi's music around the same time. At that time I still didn't really know what future bass was, but Yunomi's music was pop, cute, and sounded like it would go with my voice, so I thought, 'future bass sounds great, it will be perfect for me!!' [laughs]

Yunomi: Hahahahaha.

Kizuna AI: Besides, Yunomi isn't only all about future bass. They make all kinds of different music. I love every song. I had originally heard they he'd been in a band and have their roots in rock. I felt that though they make digital music, they also make songs that aren't that on the surface too. Music is fundamentally complex, it's something that blends multiple things together. But I believe that in the end, all these things in the world (including those in the virtual world and real world) will eventually come together. In that sense too I could see Yunomi was going to make a great song.

――Yunomi's music feels like it has a kind of narrative atmosphere when you listen to it.

Kizuna AI: It sure does! I think that atmosphere is really great. I like how you can picture the story not just from the lyrics but the music as a whole too.

Yunomi: I'm happy to hear you say that. I've always wanted to do something only I can do that doesn't fit into a specific genre. I've fumbled for a way to do that and found that if the lyrics and music have a narrative quality to them it stimulates listeners' imaginations. Turning it around, if I was to point out something about Kizuna, it would first of all be the persuasive power of her voice. It has no strange preconceptions and has this kind of force that enables it to become many different things. I don't think there are many people like that out there.

――So for Yunomi, your voice is very enticing.

Kizuna AI: But when we're recording too, everyone gives me praise and calls me amazing. If they praise me too much I'm left wondering what it was that made them say that [laughs]. "You're really good!" That's all I hear!!

Yunomi: I always praised her too [laughs]. I would always suggest things beforehand like, "It might sound good if you try singing it like this in this before" or "You might be able to convey it better if you sing this part sadder." She did all of those things perfectly. She really was amazing.

Kizuna AI: Well, I am super AI after all [said confidently].

――As expected. Considering all that, I also feel you might not be that good at the games on A.I.Games.

Kizuna AI: That was all an act! I always get a high score!!

Yunomi: [laughs]. I was really happy that Kizuna was able to convey the meaning of the lyrics and music in her singing.

Continued in Part 2.

Writer: Jin Sugiyama

Photographer: Haruka Yamamoto

Translator: Joshua Kitosi-Isanga

Get Tickets For Kizuna AI's Birthday Event in Tokyo This Summer

Japan's most popular virtual YouTuber Kizuna AI―who has close to 2.5 million subscribers and 200 million views―will celebrate her 3rd birthday on June 30, 2019 with a live birthday event titled A.I. Party! 2019 〜 hello, how r u? 〜.

 

Kizuna AI hopes to bring everybody together to celebrate this once-a-year occasion and leave them with some special memories. Full details below.

Information

A.I. Party! 2019 〜 hello, how r u? 〜
Location: HY TOWN HALL (1-1-1 Heiwajima, Ota Ward, Tokyo)

Date: June 30, 2019
Time: Open – 15:00 / Start – 16:00
Price: ¥9,000 (Tax Included)

Ticket Information
Online Pre-Sale Tickets: https://l-tike.com/st1/aiparty2019

Online Pre-Sale Ticket Window: March 30, 2019 at 19:00 – April 7, 2019 at 23:59

Lawson Ticket Pre-Sale Ticket Window: April 19, 2019 at 12:00 – April 23, 2019 at 23:59

Standard tickets on sale from May 11, 2019 at 10:00

*Online pre-sale tickets and Lawson ticket pre-sales are allocated into a lottery system. Those who sign up will be chosen randomly to attend.

Event Page: http://ai-party2019.kizunaai.com/

A.I. Channel: https://goo.gl/uMP1DM

Kizuna AI Official Website: http://kizunaai.com/

Music Video Released For Kizuna AI & Yasutaka Nakata's Collaborative Song 'AIAIAI'

Japan's most popular virtual YouTuber Kizuna AI teamed up with internationally acclaimed Japanese music producer, DJ and musician Yasutaka Nakata to release the song AIAIAI (feat. Yasutaka Nakata) on March 22.

A music video for the song was released on March 29, 2019 and can be viewed over on A.I.Channel, Kizuna AI's official YouTube channel.

Information

AIAIAI (feat. Yasutaka Nakata)

Lyrics/Arrangement: Yasutaka Nakata

Release Date: March 22, 2019 at Midnight (JST)

Price: ¥250

*Releasing on major digital music platforms including the iTunes Store, Apple Music, and Spotify.

hello, world

Release Date: May 15, 2019

Special Edition (10 CDs+DVD): ¥13,000 (Before Tax) *Available at HMV, Loppi and mu-mo only

Limited Edition (CD+DVD): ¥7,000 (Before Tax)

Regular Edition (CD): ¥3,000 (Before Tax)

*All editions come with a sticker.

Yasutaka Nakata Official Website: http://yasutaka-nakata.com/

Kizuna AI Official Website: http://kizunaai.com/

Kizuna AI & Yasutaka Nakata to Release Collaborative Song 'AIAIAI'

Japan's most popular virtual YouTuber Kizuna AI is teaming up with internationally acclaimed Japanese music producer, DJ and musician Yasutaka Nakata to release a collaborative song entitled AIAIAI (feat. Yasutaka Nakata) on March 22. The song will be included on Kizuna AI's upcoming debut album hello, world releasing on May 15.

The two artists also collaborated on December 8 last year in which a photo was posted of Yasutaka Nakata on his Instagram page watching Kizuna AI which Kizuna AI also shared it on her Twitter profile. Both of them have kindled a fire amongst music fans as their musical partnership continues.

AIAIAI was first performed live at Kizuna AI 1st Live "hello, world" – a two-day show held at the end of 2018 as the biggest virtual YouTuber concert in history. Nakata himself even made an appearance, exciting concertgoers.

Limited edition copies of Kizuna AI's first album come with a DVD featuring the footage taken from the live show. An additional special edition will also be released which will also include exclusive individual CDs of all nine of Kizuna AI's sequential releases from last year.

Information

AIAIAI (feat. Yasutaka Nakata)

Lyrics/Arrangement: Yasutaka Nakata

Release Date: March 22, 2019 at Midnight (JST)

Price: ¥250

*Releasing on major digital music platforms including the iTunes Store, Apple Music, and Spotify.

hello, world

Release Date: May 15, 2019

Special Edition (10 CDs+DVD): ¥13,000 (Before Tax) *Available at HMV, Loppi and mu-mo only

Limited Edition (CD+DVD): ¥7,000 (Before Tax)

Regular Edition (CD): ¥3,000 (Before Tax)

*All editions come with a sticker.

Yasutaka Nakata Official Website: http://yasutaka-nakata.com/

Kizuna AI Official Website: http://kizunaai.com/

MMN Interview (Part 2): Yunomi Reveals the Story Behind His Inspiration For Writing 'Shironeko Kaizokusen feat. Hinami Yuri'

Yunomi and YUC'e will release their first compilation album Miraicha vol.0 under their label Miraicha Records on January 12. The album will also be available via download card as well as on major streaming services including Spotify, Apple Music and LINE MUSIC. It features a collection of up-and-coming artists that tie together Japan and the rest of the world.

Yunomi's new song Shironeko Kaizokusen (feat. Hinami Yuri) has a next generation sound that doesn't get caught up in the music of future bass, a genre synonymous with Miraicha Records. I spoke with both of them to find out about Hinami Yuri's professional career as a voice actor and singer and Yunomi's creative wheel as she continue to challenge herself in new territories.

Text: Fukuryuu (Music Concierge)

Translation: Joshua Kitosi-Isanga

This is Part 2 of the interview. Click here for Part 1.

■"I pictured going close to the source of the fountain of creation as much as possible"

——The depth of the lyrics with their story-like quality is strong. Of course, there are liberating elements that will stimulate the imagination of listeners too.

Hinami Yuri: When I received the lyrics I was given a direction sheet. It had written on it how the lyrics should be sung and an explanation of them. At the end it said how they arrived at these lyrics. I asked Yunomi about it.

——Why was all of it written?

Yunomi: It was more of an entrusting to Hinami than strict instructions.

Hinami Yuri: One part said, "I want you to sing this part with a degree of rough pitch." I'm usually the kind of person who has to be precise when it comes to recording. A lot of the time I'll look at the music sheet when singing. But this was a song where I had to do that.

——That's the kind of production work only Yunomi would do, isn't it?

Hinami Yuri: We spoke about various things the first day we met. On that day I discovered how I was able to feel as my self, as a human. It was a good opportunity to take a look at myself again.

——And that image of yourself ties into the direction sheet. Incidentally, when I read the lyrics of Shironeko Kaizokusen (feat. Hinami Yuri), I can see both old and new tastes from Yunomi.

Hinami Yuri: That's true.

Yunomi: I was particular about how I should write and bring forth the lyrics. I wondered to myself where to draw inspiration from. I pictured going close to the source of the fountain of creation as much as possible as I slept. And when I woke up I wrote them [laughs].

All: [laughs]

 

■"Hinami's vocals on I could see the character's face in the song"

Yunomi: Don't you have those times in the early morning where you're half asleep? I believe that's when your mind opens. Even if you have A and B which you can't usually put together it still makes sense in your head. It's hard to explain.

——Yeah, I understand that.

Yunomi: If thinking of it like one way traffic, you have a line of all these different thoughts that all link together. I wondered what kind of lyrics would come from that in that state. So I wrote a short short story in the morning of what I saw in my dream. I was a pirate. I was on an island with lots of cats. It was a world where nobody took notice of the cats. I then faced towards the cats and said, "Do you want to go with me?" and freely went on my own story. I wrote the story down and made them into lyrics. But remembering a dream after the fact is pretty tough, you know? [laughs]

——That way of thinking is very you. It's dreamy. I'm getting excited just listening to your story. Having an original idea and making it into a song must have been an interesting element for Hinami who works as a voice actress too.

Hinami Yuri: I normally get to sing in character as a voice actress so I set out to sing so I can get close to that character. I was asked to sing how I thought it should sound so there's a gentleness in there, and I read the lyrics as the cats having run away. It was different from what I usually do. I was given the chance to do as I like. Putting it into the song went smoothly too.

Yunomi: It went really quickly, didn't it? The main vocals took about 30 minutes. I wrote the lyrics having not yet completely decided on the picture of the protagonist, so when we put Hinami's vocals on I could see the character's face in the song.

■The story that begins in Shironeko Kaizokusen (feat. Hinami Yuri) continues

Hinami Yuri: The recording alone was fun, but the truth is my heart ached. I took the negative elements from Shironeko Kaizokusen. I wondered to myself if these cats would be able to find happiness. I wanted the listeners to enjoy the story as with me singing while feeling pained. So I said to myself, "Right, let's get sadder!"

——It certainly is a song that takes place in the middle of a story where you can't see the end. Even with that implication it's a song that indicates your future creative course of action.

Yunomi: That's right. I had picked an element from a number of experiments I had inside me but thanks to Hinami it went really well. I'm really satisfied. The entire image has truly changed with just one voice. It made me think that she's a person who would probably fit with any song I make. Her expressive power was wonderful.

Hinami Yuri: Generally when I record I have my own recording booth with an engineer next door in his own booth. We're separated and talk through the window. But in this case Yunomi was actually right behind me. He watched over me warmly. He's like a kind older brother, saying things like "That's really good!" It was really easy for me to sing. I actually wanted to ask him, does the story that begins in Shironeko Kaizokusen continue?

Yunomi: It probably does, doesn't it. Lots of things happen. Maybe they will return back to the first place?

——That's why we want a music video, anime or live action.

Yunomi & Hinami Yuri: [Looking at the staff] Please!!!

All: [laughs]

■Miraichaya vol.0 is a record that will symbolise the scene at the start of 2019

——I'm looking forward to the possibility. Your compilation album Miraichaya vol.0 features various artists including YUC'e, Aire, KOTONOHOUSE and Neko Hacker. It will also be released digitally and via download card. Everyone will also perform at DOWNLOAD CARD SUMMIT 2019 SPECIAL LIVE which is taking place at CUTUP STUDIO on floor B1F of Tower Records Shibuya on January 19, 2019.

Hinami Yuri: Everybody is close when it comes to the content side of things. YUC'e in particular wrote the song I opened with at my performance in summer.

——Miraichaya vol.0 is a record looking to symbolise the scene at the start of 2019. I'm looking forward to it. How do you feel having collaborated with TORIENA on the second track Game Over.

Yunomi: I was really surprised. It's been about 2 years since she first featured on my song Oedo Controller.

——Oedo Controller is one of your famous and representative songs.

Yunomi: The way TORIENA puts in spirit and fires herself up now has become something incredible compared to that time. Game Over is an angry song. The gentleness and and grief of Shironeko Kaizokusen might be at the other end of the spectrum. Incidentally, I'm thinking of having Game Over as the first track on my next album. They both have the same theme. People search for freedom in a place that isn't here but somewhere else, don't they? Pursuing the true meaning of "freedom" is the recent theme of my work. Where did we come from, and where are we going? That kind of thing.

——I'm impatient in asking, but when can we expect the release of your second album?

Yunomi: It will be released once it's complete [laughs]. I'm not sure yet.

——That's what I thought. I'll first check out Miraicha Records's first compilation album Miraichaya vol.0 and prepare myself with that while anticipating the release!

MMN Interview (Part 1): Yunomi Enters New Music Territory with Hinami Yuri & Discusses His Label's Compilation Album

Yunomi and YUC'e will release their first compilation album Miraicha vol.0 under their label Miraicha Records on January 12. The album will also be available via download card as well as on major streaming services including Spotify, Apple Music and LINE MUSIC. It features a collection of up-and-coming artists that tie together Japan and the rest of the world.

Yunomi's new song Shironeko Kaizokusen (feat. Hinami Yuri) has a next generation sound that doesn't get caught up in the music of future bass, a genre synonymous with Miraicha Records. I spoke with both of them to find out about Hinami Yuri's professional career as a voice actor and singer and Yunomi's creative wheel as she continue to challenge herself in new territories.

Text: Fukuryuu (Music Concierge)

Translation: Joshua Kitosi-Isanga

■"The album features people who are free to create music they love as they please"

——What kind of label is Miraicha Records

Yunomi: It's a label I work for with YUC'e. There are exceptions, but generally we work with the so called future bass style which was born from Japan's unique net scene in 2015. We got our friends together and it kind of went from there and we thought we'd put them all onto a compilation album.

——I felt that the compilation album was gutsy, it broke down walls. Besides future bass it has many other different sounds too.

Yunomi: I don't like being told what to make by someone else. Miraicha vol.0 features people who are free to create music they like as they please. I'm sure there are a lot of people who don't know about us yet, so I hope the album can be the thing to get our names out there.

——How did you end up featuring on Yunomi's new song Shironeko Kaizokusen (feat. Hinami Yuri), Hinami?

Hinami Yuri: I had the opportunity to provide music for him on another project. There was that, and this time he got in touch with me. That was the first time we actually met and spoke in person.

Yunomi: It started with the song Himitsu Dial by the group Kokonatsu on the video streaming website Hinabita♪, but at the time we were just trading the vocal data [online].

——Was getting to meet her directly as you expected?

Yunomi: It was. A lot of the time I have made music and searched for a vocalist, but it was different this time. I made the music for Hinami to sing for me. I'm glad we got to meet.

■"I want to believe that we're headed into the past"

——You entered new territory and updated your sound with Shironeko Kaizokusen (feat. Hinami Yuri), correct? It has the quality of storytelling like that in a movie, I was taken aback.

Yunomi: I'm happy you thought that of it.

——How was it taking on and singing for this song, Hinami?

Hinami Yuri: I was really surprised that I was given this kind of song. It really is a great song, isn't it.

——I also get western, more international music elements from it. It has a rhythm that feels very of this age, and I even hear melodious vibes of 90's UK rock in there. Your degree of perfection has increased. What things did you focus on during production?

Yunomi: It's a long story (laughs).  This song was written for the compilation album, but somewhere along the way I want to include it on my own album. My next album will be my second, but it's the first time I've really thought that I want to write one.

——Your first album Yunomokyu is a kind of best-of hits record of songs you've released to date.

Yunomi: I want to create my second album with a concrete theme. Each song needs a role, and I want to make new sounds. It can't be helped if I do the same things as with my first album. Also, it made me happy when you said that my degree of perfection has increased. In truth, I'd venture to say the sounds are bad. Looking at it it has an analogue feel to it. I'm looking to see how I can defile it with the art of music software. Up to now, EDM, future bass and music has come to change and develop, hasn't it? In fact, it has advanced together with synthesizers. It's the evolution of software. Specs on computers have gotten better so you can do new things. But I also feel the situation has become saturated recently. Like we're in a perpetual state so focused on making good music.

——I see.

Yunomi: While that's been happening I've wondered where music is headed in the future. I want to believe that we're headed into the past. So while being conscious of the so-called pop structure [of music] and things like drum patterns I've ventured to challenge myself to making them with future bass-like techniques.

——You have acquired your own originality. I felt qualities of 90's alternative rock in your phrasing like riffs. And the melodies have a kind of UK rock taste. It's like an entire band is in there.

Yunomi: That's the kind of image I had in mind. People move their bodies and make phrases when playing instruments like guitars and keyboards, don't they? But there are a lot of people making EDM and future bass who don't move at all. There's a lot of people who've never played an instrument either. I use a keyboard to check timbres but when it comes to actually punching in the phrases I use a mouse and programming. In doing that I have challenged myself to see how I can reveal my human nature and physicality. It's for that very reason that I've been particular about making sure to show that it's a human doing it.

■"I'm sure it's a phrase that wouldn't have come from my head through into the mouse"

——Your senses towards the process of completing your work is changing, isn't it?

Yunomi: Talking about the process of making Shironeki Kaizokusen (feat. Hinami Yuri), there are copyright-free rap phrases in there. I chopped up and rearranged them all, put them with the backing track I had already made, and made phrases by altering the pitch of those rap pieces. I left the horizontal time axis of the rap phrases as they were and changed the movement of the vertical pitches to make the melody. I'm sure it's a phrase that wouldn't have come from my head through into the mouse. I'm intentionally challenging myself to make those kind of "bugs."

——Despite that, there is a real melodious balance that moves you. When it comes to that, it's important to select a vocalist who can materialise it―as a human.

Yunomi: That's for sure. I think it's fairly difficult for other people to do. The lyrics are based on English pronunciation, so all the syllables are complex.

Hinami Yuri: I never thought there'd be this much pressure after recording (laughs)

All: (laughs)

Yunomi: I was able to say everything I wanted about the song (laughs).

Interview continued in Part 2