OKAMOTO'S Drop HELLO WORLD Anime Film Main Theme 'Shinsekai', Official Soundtrack Details Released
HELLO WORLD is an upcoming anime film directed by Tomohiko Itō and produced by Graphinica. It's set for release in Japan on September 20.
It has been revealed that Japanese rock band OKAMOTO'S will write the film's main theme and background music. The main theme Shinsekai ("New World") has just been released across digital music platforms. The song was written by band members Shō Okamoto and Kōki Okamoto. Keyboardist and composer Takeshi Kobayashi served as producer on the track, collaborating with the band for the very first time.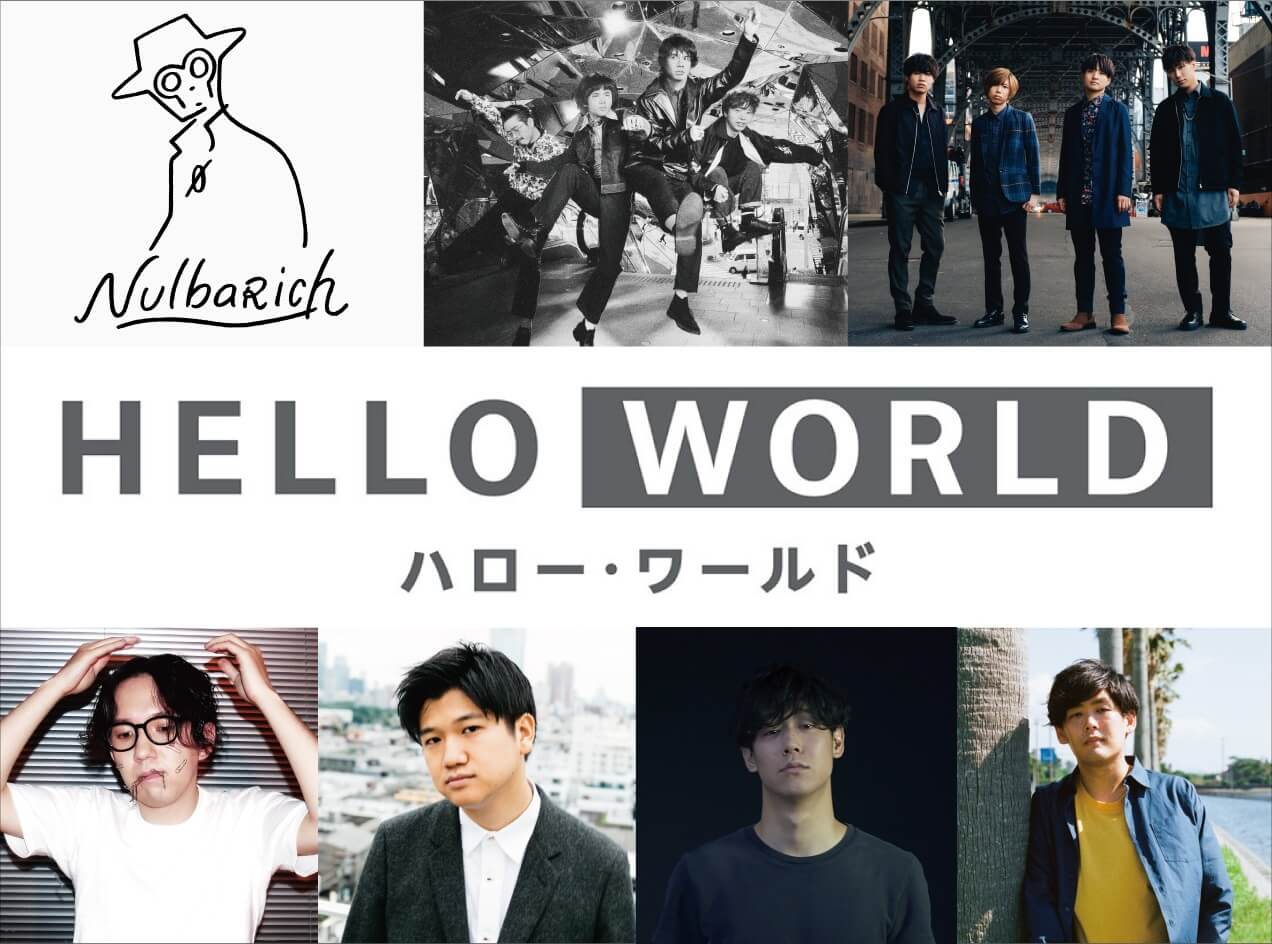 For the first time in the Japanese movie music industry, OKAMOTO'S have formed a unique music project titled "2027Soound." They are joined by Official HIGE DANdism and Nulbarich, huge names in the contemporary music scene in Japan, as well as  OBKR, Yaffle, STUTS, and BRIAN SHINSEKAI who will provide background music for scenes in the movie.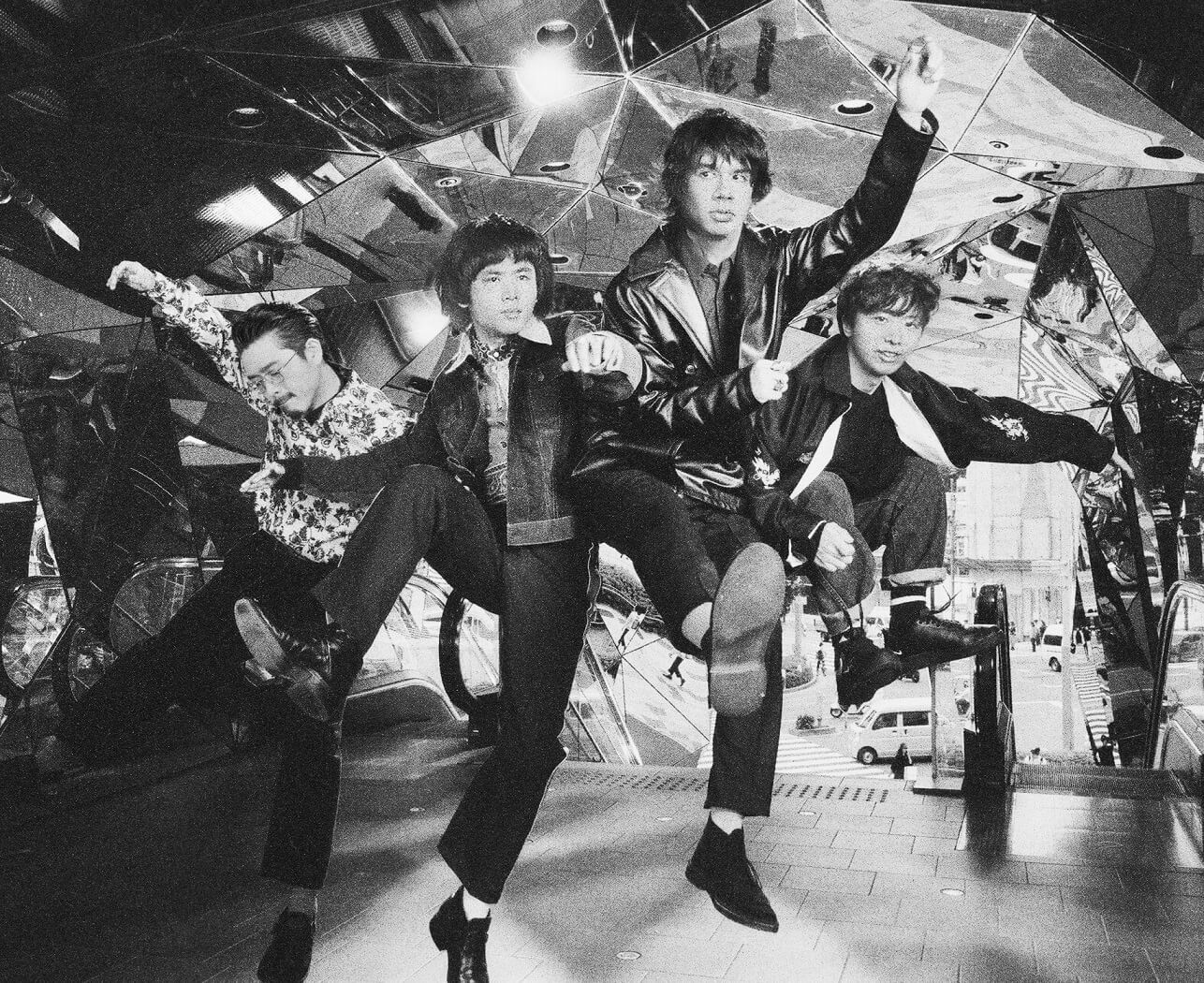 You can hear songs from the original soundtrack in the video below posted on the official OKAMOTO'S YouTube channel.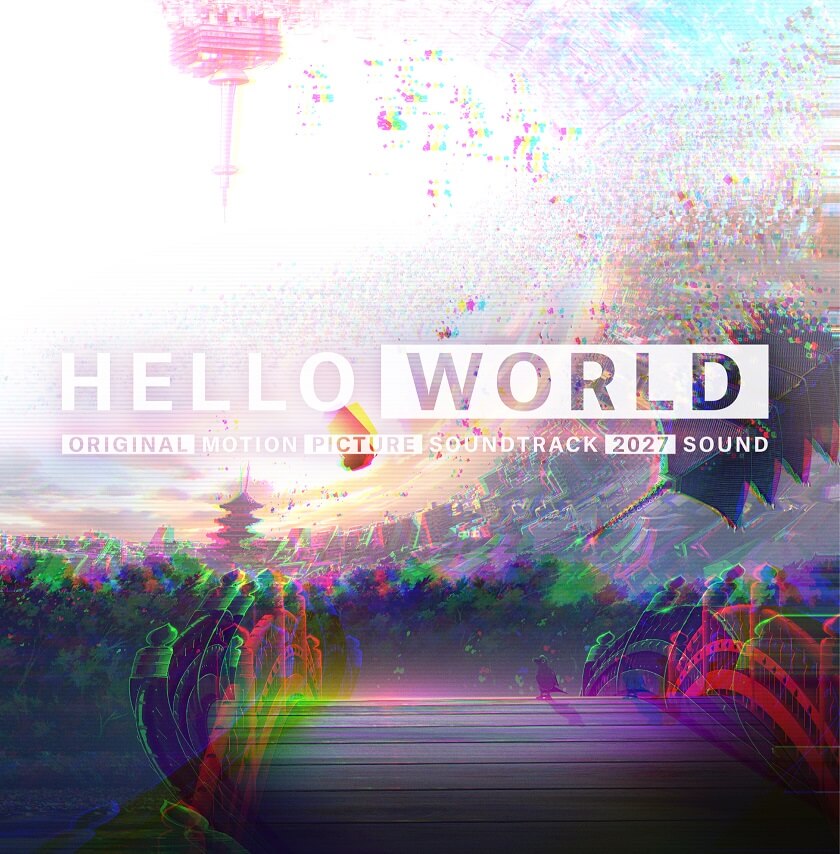 The original motion picture soundtrack, comprised of 38 songs, will be released on September 18, 2019.
©2019 "HELLO WORLD" Production Committee
RELATED ENTRIES
Soundtrack For Animated Film HELLO WORLD Managed By OKAMOTO'S, Official HIGE DANdism and Nulbarich

It has been announced that the main theme song for Tomohiko Ito's latest movie HELLO WORLD will be written and managed by OKAMOTO'S, Official HIGE DANdism and Nulbarich.

Tomohiko Ito's new high speed animated movie is a breakthrough sci-fi film that follows a youthful love story. 

The 90-second trailer reveals the artists behind the opening theme song and background music. The trailer also reveals snippets of the songs "Yesterday" (Official HIGE DANdism) and "Shinsekai" (OKAMOTO'S), which were written for the purpose of the film.  The music was managed by the exclusive experimental project 2027Sound, which was formed specifically for the purpose of HELLO WORLD.

The original soundtrack for HELLO WORLD will be released on September 18. This is a collection of music by artists from the same generation, including OKAMOTO'S as well as Official HIGE DANdism, Nulbarich, OBKR, Yaffle, STUTS and BRIAN SHINSEKAI who support the 2027Sound project. 

The three main songs were written by OKAMOTO'S, Official HIGE DANdism and Nulbarich. These were specifically written for scenes of the film and perfectly cover the variety of feelings felt over the course of the film. This one CD is a precious masterpiece overflowing with excellence. The opening theme song also features AAAMYYY on vocals. 

Statement from OKAMOTO'S

This was the first time OKAMOTO'S has ever written music for a movie. We were just handed the script and we immediately got down to writing what then became "Shinsekai". I can't express our delight the moment the director told us that there was no other song that could fit the scenes better than what we had written. Upon this wonderful feedback, we set out writing other songs in a way that would perfectly link back to this song. The music team included musicians who we know and 2027Sound. All the things that we couldn't do and the sounds we couldn't produce were put left in the hands of trustworthy companions who worked with us. Being involved in the film production is an absolute first for us and we can say from the bottom of our hearts that we thoroughly enjoyed ourselves. The wonderful fruits of our individual labor has been put together and will be delivered to so many people. We are working hard so that 2027Sound becomes the bridge that connects the viewers to the film. 

Official HIGE DANdism's Statement

This film is special because a range of artists were involved in making the music for the film. This was one of the many reasons that made us instantly fall in love with the world of the film. We seriously engaged ourselves with the task of fusing a beautiful melody with feelings from the film. For example, the strong heart that holds onto precious people, and the anguish and pain that comes with it. 

Nulbarich's Statement

 This was the first time Nulbarich has ever written music for a movie so we were incredibly pleased. At the same time, we were unsure on how to go about all this. Considering the enormous scale of the scenes we were writing music for, and also the different things we wanted to try as a band, we succeeded in creating a unique song in our own style in a natural way. We put ourselves in the same positions as the characters and managed to fuse the character's image and feelings into our music. Usually we write lyrics and compose music that comes straight from our own feelings and words. To completely become the movie characters ourselves in order to go about the songwriting was quite challenging. 

©2019 HELLO WORLD Production Committee

Japanese Music Artists Performing Overseas in 2019: Part 4

More and more announcements have been rolling out about Japanese artists set to perform overseas in the latter half of 2019. Let's take a look and see if one of them is coming to a city near you in Part 4.

・Aimyon

Singer-songwriter is set to take her enthralling set to Shanghai with a headline show. The music video for her hit song Marigold, taken from her album Shunkanteki Sixth Sense which released in February, was shot on the streets of Shanghai. Currently knee-deep in her Japan tour to promote her new album, this will mark Aimyon's second time performing overseas following up from a successful show in Taiwan. Her popularity is steadily surging across the globe, be sure to check out her music available on Spotify as well as her many music videos.

Related Article: Aimyon Releases Music Video Teaser & CD Cover For New Song 'Manatsu no Yoru no Nioi ga Suru'

▶︎AIMYON 2019 LIVE in SHANGHAI

Date: July 13, 2019

Venue: 世博中心—紅庁, Shanghai 2019

Japan Enquiries: http://www.accessbright.com/aimyon/

AIMYON Official Website: http://www.aimyong.net/

・OKAMOTO'S 

Celebrating 10 years since their debut, OKAMOTO'S are currently touring Japan nationwide in promotion of their new album BOY. The four-piece rock band performed what they called their "first and last" Nippon Budokan show on June 27 but are following that straight up with two concerts in Beijing and Shanghai. OKAMOTO'S are veterans when it comes to having performed overseas. They are the younger Japanese male act to play SXSW in Texas, US when they performed back in 2010. They also embarked on a 7-city US tour and have toured Australia, Hong Kong, Taiwan, Vietnam and other countries. Don't miss out!

Related Article: OKAMOTO'S New 'Dancing Boy' Music Video Features Lots Of Guest Artists

▶︎OKAMOTO'S "BOY" CHINA TOUR 2019
2019/7/19 @ Beijing MAO Live House, Beijing
2019/7/21 @ Shanghai MAO Live House, Shangai

Tickets: https://www.showstart.com/event/list?type=1&tag=22685

OKAMOTO'S Official Website: https://www.okamotos.net

【お知らせ】

MY FIRST STORY初の中国・上海でのワンマンライブが決定🇨🇳!

MY FIRST STORY TOUR 2019 IN SHANGHAI

7/27(土) 19:30開演予定
中国・上海市静安体育センター

公演詳細は後日発表!#myfirststory#マイファス pic.twitter.com/BqEzLdAgj9

— MY FIRST STORY (@MyFirstStory_of) 2019年6月6日

・MY FIRST STORY

Since debuting in 2012, Japanese rock band MY FIRST STORY have performed at some of Japan's biggest music festivals and have also collaborated with foreign musicians. Their lyrics are fluent English which have racked them up some real attention outside Japan. This will mark their first headline show in mainland China.

▶︎MY FIRST STORY TOUR 2019 IN SHANGHAI

2019/7/27 @ Jing'an Sports Center, Shanghai

MY FIRST STORY Official Website: http://www.myfirststory.net

・Yuzu

Yuzu's popularity trickles down all generations having performed the song Muscat for the anime series Crayon Shin-chan. The duo have their eyes set on two days at Legacy MAX in Taipei on September 28 and 29. The musicians performed at the 30th Golden Melody Awards, which is nicknamed the "Taiwanese Grammy Awards," on June 29 and hail as the only Japanese artists to do so.

Related Article: Yuzu Joined By Crayon Shin-chan On Stage to Sing New Song 'Muscat'

▶︎YUZU ASIA LIVE 2019 YUZUNOMI

2019/9/28 @ Legacy MAX, Taipei

2019/9/29 @ Legacy MAX, Taipei

Tickets: https://ticket.ibon.com.tw/Web/ActivityInfo/Details/36025

YUZU Official Website: http://yuzu-official.com

・MAN WITH A MISSION

MAN WITH A MISSION recently announced their US headline tour. They joined Jimmy Eat World and Stone Sour on tour back in fall 2017, but which is their first North American solo tour in five years. Full details can be found over on their official website.

Related Article: MAN WITH A MISSION To Embark on First North American Solo Tour in 5 Years

▶︎MAN WITH A MISSION presents Chasing the Horizon World Tour 2018/2019 -North American Tour-

2019/9/6 @ Great American Music Hall, San Francisco

2019/9/8 @ The Regent Theater, Los Angeles

2019/9/10 @ Canton Hall, Dallas

2019/9/16 @ Gramercy Theatre, New York

MAN WITH A MISSION Official Website: https://www.mwamjapan.info/

・BABYMETAL

BABYMETAL will released their new album METAL GALAXY this year on October 11 and follow it up with their GALAXY WORLD TOUR where they will hit up Europe, US and Russia. BABYMETAL's unmatched force continues to be felt across the globe.

Related Article: BABYMETAL Announce New Album 'METAL GALAXY' & World Tour

▶︎BABYMETAL GALAXY WORLD TOUR

*For full dates, please check the band's official website below.

BABYMETAL Official Website: http://www.babymetal.com

《TOUR》

\💫SKY-HI × SALU TOUR決定!/

🎙Say Goodbye to the System

9/4:東京 Zepp DiverCity

9/24:大阪 なんばHatch

9/25:名古屋 名古屋ダイアモンドホール

9/29:韓国/ソウル

10/1:香港

10/4:台湾/台北

✅詳細はSKY-HI公式HPへ
【https://t.co/AOcUrXeEGL】#SKY_HI #SALU #TOUR pic.twitter.com/E5h8Svngff

— SKY-HI情報 (@skyhi_hidaka12) 2019年7月1日

・SKY-HI

SKY-HI will release his second collaborative album with SALU entitled Say Hello to My Minions 2 on September 4 which will be promoted with the "Say Goodbye to the System" Asia tour. SKY-HI has performed in Los Angeles, New York, Paris, London, Shanghai, Taiwan and Hong Kong in the past. Be sure to keep up to date with his tour schedule via his official website.

 

▶︎Say Goodbye to the System -ASIA TOUR-

2019/9/29 @ Seoul (Venue TBA)

2019/10/1 @ Hong Kong (Venue TBA)

2019/10/4 @ Taipei (Venue TBA)

SKY-HI Official Website: https://avex.jp/skyhi/

If you love Japanese music and an artist you like is heading to a city near you, be sure to show them love and support by getting your hands on a ticket!

OKAMOTO'S New 'Dancing Boy' Music Video Features Lots Of Guest Artists

Japanese rock band OKAMOTO'S dropped their latest album BOY back in January this year and are currently on a nationwide tour to promote it. A music video for the album track Dancing Boy has just been released on the band's official YouTube channel.

Dancing Boy sees OKAMOTO'S looking over the past 10 years together as aband, and how their passion for music has gone unchanged since forming. They sing that although they may have grown up and become adults, they continue to chase the dream of music and musicianship.

The song and music video are a sign-off to Japan's Heisei era in which they formed. They were inspired by rock band BOØWY's music video for Kisetsu ga Kimi Dake o Kaeru (1987) which their own video is a homage too. The band were able to receive permission from the BOØWY members themselves. The video received an early premiere on OKAMOTO'S official app before it was released on YouTube and has enjoyed hugely positive reactions from fans.

The Dancing Boy music video features appearances from 150 musicians including many close to the band such as GEN (04 Limited Sazabys), KOM_I (Wednesday Campanella), Reo Sano & Mandy Sekiguchi (GENERATIONS), Takumi Kitamura (DISH//), Kayoko Yoshizawa, KANDYTOWN, Tohji (Mall Boyz), MahiToThePeople (GEZAN) as well cameos from young actors and actresses like Masaki Suda, Shuhei Nomura, Taiga, Ryo Narita, Kiko Mizuhara and more.

The music video's huge line-up has sparked a reaction from overseas fans of Japanese music too. See who you can spot!

Information

BOY

Now On Sale.

First Press Limited Edition (CD+DVD): ¥3,800 (Before Tax) [BVCL-951~952]

Regular Edition (CD-Only): ¥3,300 (Before Tax) [BVCL-953]

12-Inch Limited Pressing Vinyl Edition: ¥4,500 (Before Tax) [BVJL-30]

Album Website: http://www.okamotos.net/special/boy/

OKAMOTO's Official Website: http://www.okamotos.net/