5 Places to Celebrate Halloween in Tokyo | 2019 Edition
Halloween is right around the corner, and in Tokyo, the spooky celebrations are beginning early. If you're in the capital this month, here are 5 places you must check out this Halloween.
Plain Clothes Halloween 2019 @ Shibuya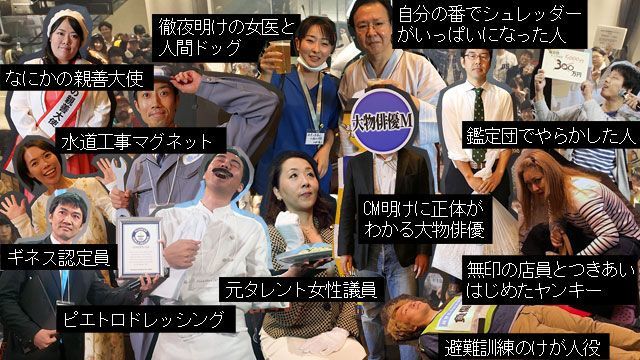 Worried about what to wear for Halloween this year? No need to panic. If you're spending your Halloween in Shibuya this year, which is known the world over for its incredible Halloween festivities, then head to Tokyo Culture Culture on October 27 where a very unique event is taking place.
Jimi ("Plain") Halloween is an event that takes out the stress of having to go all out for Halloween as people go dressed as ordinary people. It has been held annually since 2014, with the number of attendees growing each year. Over 800 people took part last year, all clad in their plain clothes.
This year's event will be split into three slots, with a capacity of 200 people per slot. Sign-up has already started, so if you're interested, check the times below and book ASAP.
Full Details: https://www.moshimoshi-nippon.jp/263176
▶︎Jimi Halloween
Date: October 27, 2019 (3 Slots / 200 People Per Slot)
 Slot ①: 11:00-14:00 
 Slot ②: 15:00-18:00 
 Slot ③: 19:00-22:00 
★Places are available on a first-come, first-served basis at the website below
Venue: Tokyo Culture Culture (cocoti SHIBUYA 4F, 1-23-16 Shibuya, Tokyo)
Entry: Free (Apply at the link below)
Sign-Up: https://dailyportalz.jp/kiji/jimihalloween2019
MAX UNKO HALLOWEEN @ Odaiba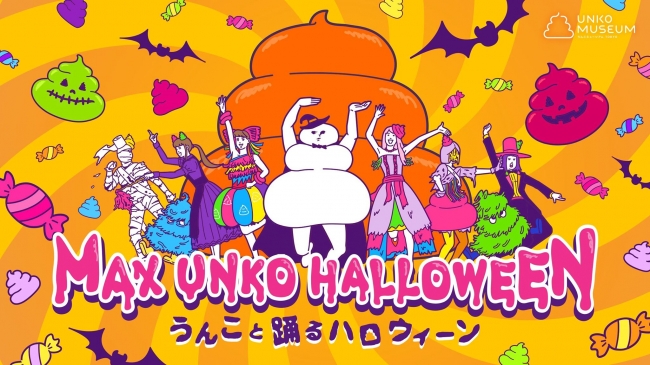 Unko Museum Tokyo, a poop-themed (unko in Japanese) museum located on the second floor of DiverCity Tokyo Plaza in Odaiba, opened its Halloween event "MAX UNKO HALLOWEEN ~Unko & Dancing Halloween~" last Friday which will run all the way up to October 31. They are serving "max unko kawaii-ness" in this all-new Halloween event.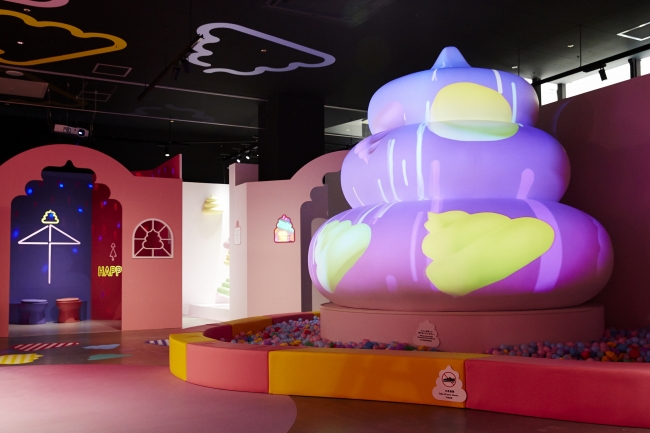 At the Unko Museum this Halloween, expect to see nnko idol monsters, unko mummies, and lots of other cute and fashionable unko critters. All of them will be part of a spooky parade together with the museum's mascot character Umberto. 
Also, if you go up to one of the museum staff members and say, "Trick or Unko?" you'll receive a special Halloween gift. There's lots of other unko-fying entertainment to be enjoyed, so if you're looking for a different kind of Halloween experience, be sure to find out more about MAX UNKO HALLOWEEN.
Full Details: https://www.moshimoshi-nippon.jp/262397
▶︎MAX UNKO HALLOWEEN ~Unko & Dancing Halloween~
Location: Unko Museum Tokyo
Address: DiverCity Tokyo Plaza Floor 2F, 1-1-10 Aomi, Koto Ward, Tokyo
Opening Hours: 10:00-21:00 (Last Entries 20:00)
No Fixed Holidays (Except when DiverCity Tokyo Plaza is closed)
Ticket Reservations: https://reserve.ale-box.com/reserve/169
Official Website: https://unkomuseum.com/tokyo
ROPPONGI HILLS HAPPY HALLOWEEN 2019 @ Roppongi
Roppongi Hills has announced this year's Halloween festival. Titled "ROPPONGI HILLS HAPPY HALLOWEEN 2019," it will take place from October 1 to 31, packed full of spooky fun from a Halloween costume parade to a ghoulish gourmet menu line-up, featuring an always-unique array of food and drink.
Halloween Cupcakes – ¥638 Each @ LOLA'S Cupcakes Tokyo (Available from October 5)
LOLA'S Cupcakes has baked up an assortment of cute monster motif cupcakes, with flavours including pumpkin, purple sweet potato and more. Whichever one you pick, it's sure to give you a smile and delight your taste buds.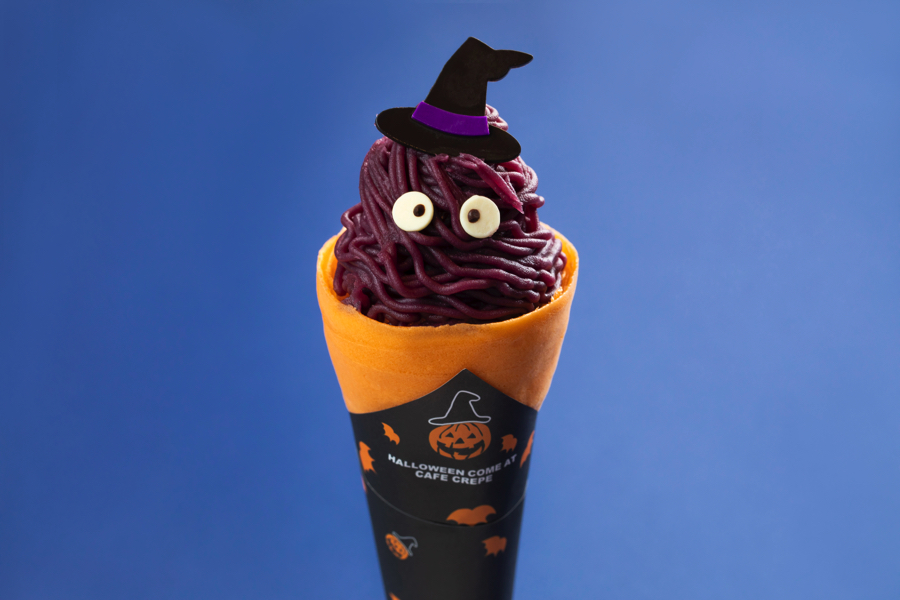 Happy Monster – ¥980 @ Cafe Crepe
Delight in this cute pumpkin and fresh cream crepe, filled with pumpkin ice cream and snug in an orange crepe wrap. Housed inside is an adorable purple sweet potato mont blanc monster wearing a witch's hat.
There's plenty of other Halloween-themed menu treats besides these too in addition to numerous spine-chilling events.
Full Details: https://www.moshimoshi-nippon.jp/257307
▶︎ROPPONGI HILLS HAPPY HALLOWEEN 2019
Running: October 1, 2019 – October 31, 2019
Official Website: https://www.roppongihills.com/en/
PURO HALLOWEEN PARTY ~KAWAII MASQUERADE~ @ Tama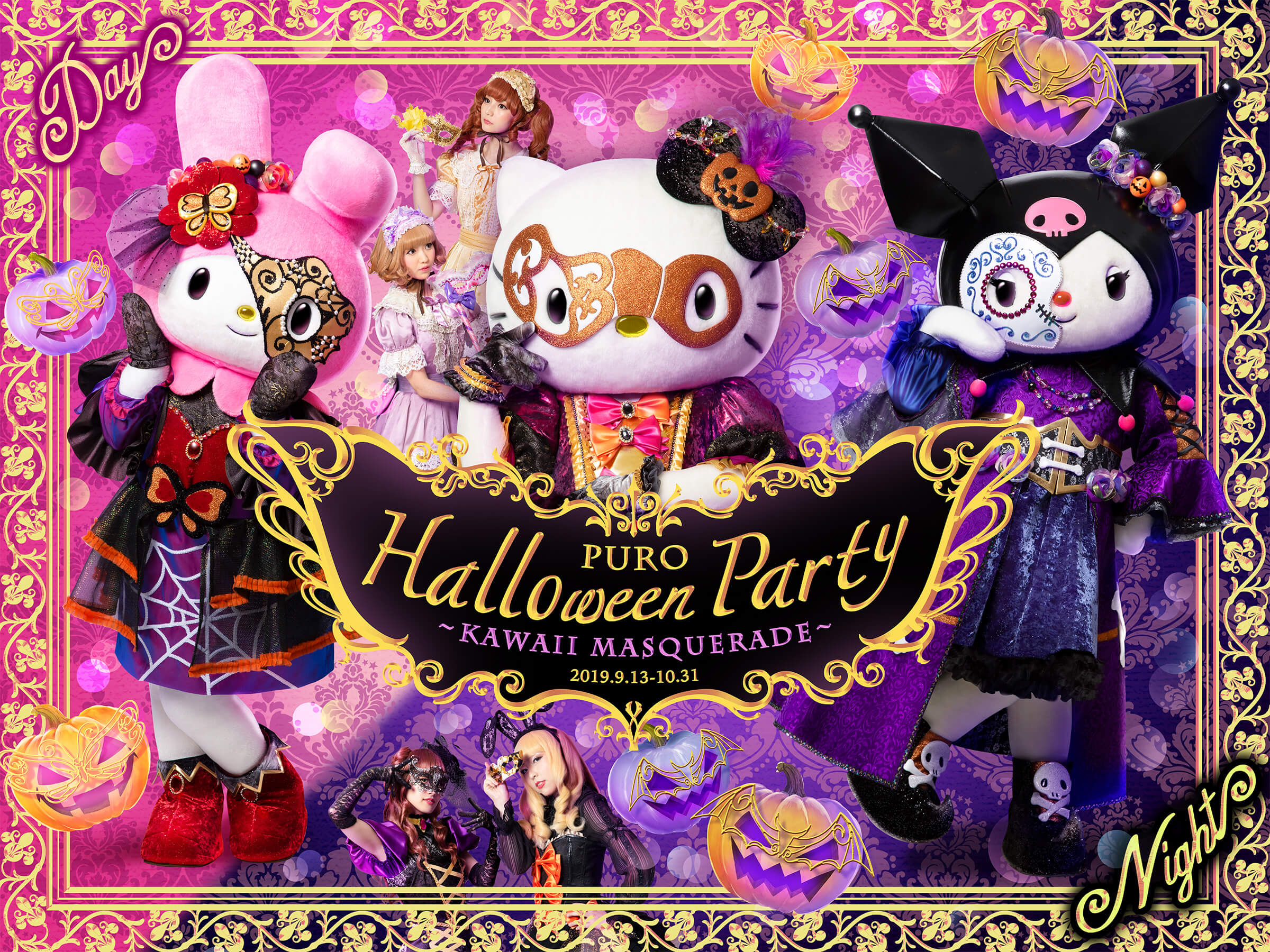 Sanrio Puroland is currently holding its "PURO HALLOWEEN PARTY ~KAWAII MASQUERADE~" Halloween festival will until October 31. This is the park's first mask-themed festival, with each day split into two slots: Day and Night. During the daytime, guests are invited to the park's "Cute Masked Party" string of events. But when night falls, the monsters creep their way out for the "Beautifully Scary Masquerade Party."
With the release of IT Chapter Two―the sequel to one of the biggest horror hits in years―Sanrio Puroland is collaborating with the film. This includes Hello Kitty taking Pennywise's place in the movie poster amongst other special content.
A ball mask parade is taking place on the first floor Puro Bridge. The Sanrio cast is dressed up in ballroom attire with masks and dance elegant dances, pulling onlookers into a frightening yet beautiful world.
As part of the Halloween celebrations, if you arrive at the park in full Halloween dress you can get a discount on Passport Tickets. Be sure to go clad in your best outfit to have the most fun!
Full Details: https://www.moshimoshi-nippon.jp/249600
▶︎PURO HALLOWEEN PARTY ~KAWAII MASQUERADE~
Running: September 13, 2019 – October 31, 2019
DAY: Weekdays – Until 14:30 / Weekends – Until 15:00
NIGHT: Weekdays – From 14:30 Until Closing / Weekends – From 15:00 Until Closing
*Weekday closing hours during the Halloween period is 6:00pm. Times subject to change.
Event Page: https://www.puroland.jp/2019_halloween/
VISION HALLOWEEN PARTY 2019 @ Shibuya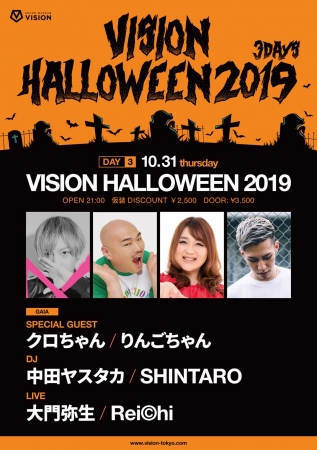 VISION HALLOWEEN PARTY 2019 @ Shibuya
The annual Halloween event at SOUND MUSEUM VISION, a club in Dogenzaka, Shibuya, will take place again this year on October 31.
Look forward to seeing live DJ performances from Yasutaka Nakata and SHINTARO with special guest acts from Kuro-chan and Ringo-chan of Yasuda Dai Circus as well as live performances from Yayoi Daimon and Rei©hi.
Dress up in your fanciest Halloween dress and club all night this Halloween!
VISION HALLOWEEN PARTY 2019
Date: October 31, 2019
Time: Open – 21:00
Price: Dress-Up Discount ¥2,500 / Door ¥3,500
Event Page: http://www.vision-tokyo.com/event/vision-halloweenparty-2019
Which of these events takes your fancy? Let us know on Twitter @moshi_moshi_glb or Facebook at https://www.facebook.com/msmsnippon/
RELATED ENTRIES
Ginza's Gorgeous Ice Cream Shop coisof Releases Halloween Parfait

Ginza's luxury ice cream shop has released a new parfait flavour for the Halloween and autumn season.

They have called it the "Akiiro Murasaki coi Parfait" (Autumn Colour Purple coi Parfait). Coloured like the vivid sumire plant―a species of violet―this mouth-watering parfait contains a jam made in-house with whole natsuhaze, a wild type of blueberry that has been used in Japan since ancient times. It's topped with a dollop of rich and milky ice cream, a puree made from in-season purple sweet potatoes, and assorted nuts for added crunch.

Natsuhaze blueberries contain a lot of polyphenols, giving them an elegant sour flavour which goes unbelievably well with the taste of the milky ice cream and sweet potato. The parfait is served with a liqueur made from sumire extract.

For the Halloween period between October 16 to 31, the parfait can also be topped with various spooky decorations at no extra cost, like chocolate ghosts, spiders and cobwebs.

If you're celebrating Halloween in Japan this year, or want to treat your date to a Halloween treat, then take them to Tokyo's high-class shopping district Ginza for a luxurious parfait.

Information

Akiiro Murasaki coi Parfait

Price: With Liqueur ¥1,200 (Before Tax) / Without Liqueur ¥1,000 (Before Tax)

Running: October 16, 2019 – November 30, 2019

*Free Halloween parfait toppings available October 16, 2019 – October 31, 2019

Coisof

Grand Opening: January 17, 2019

Address: re:Dine GINZA Floor 9F, 4-3-1 Ginza, Chuo Ward, Tokyo

Opening Hours: 11:00-22:00

TEL: 050-3628-5009

Website: coisof.favy.jp/

Starbucks Japan Unveils Halloween Dark Night Frappuccino®

Starbucks Coffee Japan has announced a new beverage called the Halloween Dark Night Frappuccino® which will be released at Starbucks branches (*1) across Japan from 17:22 (*2)―the time of sunset when night begins―on October 18, 2019. The coffee chain is also releasing its new "Halloween Masquerade" filter on Instagram (*3).

*1. Select branches not participating.
*2. Roll out time may differ at select branches.
*3. Instagram is a service owned by Facebook, Inc. The above-mentioned filter is not backed or managed by Instagram in any way nor is it affiliated with the service.

The Halloween Dark Night Frappuccino® is themed on an evening masquerade party. It will go on sale when the sun sets at 17:22 on October 18. As the name suggests, the drink itself is black and mysterious like the night, blending together black cocoa powder with white chocolate brownie.

The jet black beverage also has a red hue to it which comes from a sweet and sour red berry sauce made from raspberries, cranberries and strawberries. It's topped with a squirt of fluffy whipped cream, sprinkled with black cocoa powder, and drizzled with more of that red berry sauce to create that Halloween aesthetic. The black cocoa adds a delicious bitterness to the sweetness of the brownie and the sweet and sour mixed berries, creating a mouth-watering flavour combination.

The Halloween Masquerade filter was developed by Starbucks for people's Instagram stories this Halloween. There are four masks to choose from which can be changed by just tapping on the screen. There are other cool Halloween effects on the filter to find too. Something might even pop out of your mouth if you open wide…

Starbucks Japan will also sell the above-pictured Halloween cup stands when the drinks go on sale. Limited in stock, the stands come in black and white, titled Halloween Red Night Frappuccino® or the Halloween Dark Night Frappuccino® respectively. You can buy them separately or as a set.

Experience a spooky masquerade party at Starbucks this Halloween.

Information

Halloween Dark Night Frappuccino®

Price: Tall Size Only – ¥590 (Before Tax)

Running: October 18, 2019 at 17:22 to October 31, 2019 (While supplies last)

Available: At most Starbucks Japan branches

 

Starbucks "Halloween Masquerade" AR Filter

Available: From October 16, 2019 at 10:30 (JST)

How to Use:
・Available from Starbucks Japan's official Instagram profile @starbucks_j

・Download the Instagram app on your phone and access via https://sbux.jp/masq

*The filter will be removed without notice on November 1, 2019

Cup Stands


Running: October 18, 2019 – October 31, 2019 (While supplies last)

Halloween Red Night Frappuccino® / Halloween Dark Night Frappuccino®

Price: ¥990 Each (Before Tax) *Fits Tall size drinks only, Frappuccino® drink sold separately at ¥590

Available: At most Starbucks Japan branches

Starbucks Coffee Japan Official Website: https://www.starbucks.co.jp/

Wear Plain Clothes This Halloween at Shibuya's Jimi Halloween 2019 Event

Worried about what to wear for Halloween this year? No need to panic. If you're spending your Halloween in Shibuya this year, which is known the world over for its incredible Halloween festivities, then head to Tokyo Culture Culture on October 27 where a very unique event is taking place.

Jimi Halloween is an event that takes out the stress of having to go all out for Halloween as people go dressed as ordinary people. It has been held annually since 2014, with the number of attendees growing each year. Over 800 people took part last year, all clad in their plain clothes.

This year's event will be split into three slots, with a capacity of 200 people per slot. Sign-ups begin on October 15 at 12:00pm (JST).

Past Examples

①Situational attire

Beauty salon client

Dressing up as someone doing something has been a popular choice at the event recently. You can come up with some creative ideas that'll make people say, "You came as that?!"

②"I've seen people like that!" attire

Flea market woman

There's always certain types of people that everyone sees, and in Japan this is one of them!

③"I get it, but I don't get it" attire

Hawaii vibe  uncle

You've heard all about them, but have you seen them?

④Work attire

Handing out tissues with pachinko ads on them

Work attire is a go-to at the plain clothes event. It wouldn't be an exaggeration to say that this is the one that started the entire movement.

⑤Miscellaneous attire

Maslow's hierarchy of needs

The final entry is those which are hard to categorise. They serve whatever vibes they are feeling.

Attend this year's event and show off your own unique ideas!

Information

Jimi Halloween

Date: October 27, 2019 (3 Slots / 200 People Per Slot)

 Slot ①: 11:00-14:00 

 Slot ②: 15:00-18:00 

 Slot ③: 19:00-22:00 

★Places are available on a first-come, first-served basis at the website below

Venue: Tokyo Culture Culture (cocoti SHIBUYA 4F, 1-23-16 Shibuya, Tokyo)

Entry: Free (Apply at the link below)

Royal Park Hotel Tokyo Transforms For Halloween 2019

Royal Park Hotel Tokyo in Nihonbashi has begun its Halloween festivities for 2019, including a bone-chilling black and orange food and dessert menu, spooky decorations, a photo spot in the first floor main lobby, and more.

Check out their mouth-watering sweets assortment! Their Halloween Afternoon Tea set is packed full of autumntime flavours, from the glass desserts, to the apple chiboust, chocolate pocket watches with bats on them, adorable monster burgers, and more.

The hotel is also offering a Halloween Dinner Buffet on weekends and holidays decorated in Halloween colours. Pile your tray with figs and blackcurrants, chestnut mousse, pumpkin tarts, and plenty of other tasty treats, all prepared fresh in the kitchen.

This is just a peek into the hair-raising fun happening right now at Royal Park Hotel Tokyo. There's also the Halloween Cocktail Fair, Halloween Sweets & Bread event, and much more.

Spend your Halloween here, or even use it as an opportunity to try wearing your Halloween costume out so you're ready for October 31!

Information

Halloween Afternoon Tea

Running: October 1, 2019 – October 31, 2019

Location: Fontaine (Floor 1F Lobby Lounge)

Price: ¥4,840 Per Person (Tax Included)

Halloween Dinner Buffet (Weekends & Holidays Only)

Running: October 5, 2019 – October 27, 2019

Location: Symphony (Floor 1F Lobby Lounge)

Price: ¥7,260 Per Person (Tax Included) / Seniors ¥6,050 Per Person (Tax Included)

*¥4,235 Per Person (Tax Included) for those aged 4-12 years and 65+

Halloween Cocktail Fair

Running: October 1, 2019 – October 31, 2019

Location: Fontaine (Floor 1F Lobby Lounge) / Royal Scots (Floor B1F Main Bar)

Price: ¥1,936 Per Person (Tax Included)

Halloween Sweets & Bread

Running: October 1, 2019 – October 31, 2019

Location IKI (Floor 1F Sweets & Bakery)

Royal Park Hotel Tokyo

Address: 2-1-1 Nihonbashikakigarachō, Chuo Ward, Tokyo

Official Website: https://www.rph.co.jp/

Tokyo's Poop Museum Announces Halloween Event 'MAX UNKO HALLOWEEN'

Unko Museum Tokyo, a poop-themed (unko in Japanese) museum located on the second floor of DiverCity Tokyo Plaza in Odaiba, opened its Halloween event "MAX UNKO HALLOWEEN ~Unko & Dancing Halloween~" last Friday which will run all the way up to October 31. They are serving "max unko kawaii-ness" in this all-new Halloween event.

Unflushed Poop Resurrects For a Poop Monster Parade

At the Unko Museum this Halloween, expect to see nnko idol monsters, unko mummies, and lots of other cute and fashionable unko critters. All of them will be part of a spooky parade together with the museum's mascot character Umberto. Join in as they show the audience how to do the unko dance which the museum created themselves!

Candy Rains From the Unko Volcano

You'll find Halloween decorations all around the Unko Museum for the duration of the event. If you've visited before, you'll be familiar with the Unko Volcano which normally spurts out poop. Well, for Halloween, it will instead offer up candy. Its design has also changed so it's more fitting for the spooky season.

By the way, if you go up to one of the museum staff members and say, "Trick or Unko?" you'll receive a special present. Don't miss out―pluck up the courage and just say those words!

Exclusive Unko Museum Halloween Merchandise

The museum's popular "My Unko Maker" feature, where you sit on a toilet and colourful poop appears at the bottom, will also take on a Halloween theme. Halloween items will also be sold including the above-pictured unko headbands.

Visit the quirky Unko Museum for a Halloween event like no other.

Information

MAX UNKO HALLOWEEN ~Unko & Dancing Halloween~

Location: Unko Museum Tokyo

Address: DiverCity Tokyo Plaza Floor 2F, 1-1-10 Aomi, Koto Ward, Tokyo

Opening Hours: 10:00-21:00 (Last Entries 20:00)

No Fixed Holidays (Except when DiverCity Tokyo Plaza is closed)

Ticket Reservations: https://reserve.ale-box.com/reserve/169

Official Website: https://unkomuseum.com/tokyo

Starbucks Brews The Perfect Potions to Possess Your Heart This Halloween

Starbucks Japan is opening the portal to a whole new realm of flavour from October 11, 2019. Premonitions reveal that two devilishly delicious masquerade-themed drinks are to emerge for the Halloween season and infiltrate the menus of Starbucks branches across Japan. The two drinks called Halloween Red Night Frappuccino® and Halloween Masquerade Raspberry Mocha, are sure to give you an out-of-body experience. 

Just one sip of the Halloween Red Night Frappuccino® will pull you into a masquerade party world. The mysterious full red appearance of this devilish drink is tinged red with a tangy sauce which is a blend of raspberries, cranberries and strawberries. White chocolate brownies have been blended to make the frappuccino base. This is topped with a ghostly cloud of whipped cream sprinkled with dark cocoa powder. Red sauce can be seen trickling down the sides of the cup, tainting the white whipped cream. You will immediately be tricked into treating yourself to this irresistible drink. 

Like a luxury dessert, not only do the colours of the frappuccino contrast, but the sweet fruity tang makes for the perfect contrast with the white chocolate brownie

If your regular Starbucks order is the White Mocha, then make way for your new Hallow-queen: The Halloween Masquerade Raspberry Mocha. This is made with a startling shot of espresso which has a sweet yet tangy mixed berry flavour. This is masked with a white mocha flavour. 

Starbucks has brewed the perfect potions to steal your heart this Halloween. Dare you try one?

* The above image is an illustration.

Information

Halloween Red Night Frappuccino®

Price: (Tall only) ¥590


Halloween Masquerade Raspberry Mocha

* Contains less than 5% raspberry juice

Price: Short ¥450/ Tall ¥490 / Grande ¥530 / Venti® ¥570 

*All prices stated before tax

Available: October 11, 2019 – October 31, 2019

*Sales will end once stock has been depleted.

Available at most Starbucks Cafes across the country 

Website: https://www.starbucks.co.jp/

Top 5 Halloween Treats to Pick Up at Japanese Convenience Stores This Year

October is here, meaning Halloween is right around the corner. If you're not up for dressing up in a costume or going out this year, then you can still get in the Halloween spirit by picking up one of the many Halloween exclusive goodies now being sold at Japanese convenience stores. We've picked out our top 5 favourite for you.

Starbucks® Sweet Caramel Pudding Latte

Starbucks Japan is now stocking its sweet caramel pudding latte across most convenience stores in Japan. The golden-capped cup features a spooky Halloween design, decorated with ghosts, pumpkins and bats. Enjoy Halloween in a cup with the beverage's rich and sweet caramel pudding flavour.

▼Starbucks® Sweet Caramel Pudding Latte

Price: ¥200
Available: Most convenience stores across Japan. Select branches not stocking.

Calbee Jagabee Black Consomme

These crunchy potato sticks are a popular savour snack in Japan. This Halloween, Calbee has coloured their sumptuous sticks black, and made them taste like delicious consomme. This is a 7-Eleven and Ai Group-exclusive. Its cute pot design will have you grabbing one off the shelf without even thinking.

▼Calbee Jagabee Black Consomme

Price: ¥138 (Before Tax)
Available: 7-Eleven and Ai Group

KOIKE-YA Karamucho Hot Chili Flavour

The classic thick-cut Karamucho potato chips have been sprinkled with extra spiciness for that heated kick. The packet features all the familiar faces of Halloween, from a witch to a pumpkin, bats, a graveyard and more. If you're a spice-seeker then this one's for you. Also a 7-Eleven and Ai Group exclusive product.

▼KOIKE-YA Karamucho Hot Chili Flavour

Price: ¥128 (Before Tax)
Available: 7-Eleven and Ai Group

7-Eleven Marshmallow Chocolate Ganache Daifuku

7-Eleven is also releasing a range of its own original Halloween treats, including this sweet white daifuku which looks like a marshmallow and is filled with rich chocolate ganache. A Japanese and Western-combined confection you can enjoy with one hand.

▼7-Eleven Marshmallow Raw Chocolate Daifuku

Price: ¥118 (Before Tax)
Available: 7-Eleven (Except in Okinawa)

7-Eleven Black Cat Sachertorte

Black cats are a popular symbol of Halloween, particularly in Japan. This cake is made with chocolate cream and vanilla cream and is coated in a crunchy chocolate coating for even more tasty texture. This is a seriously cute choice you're sure to love!

▼7-Eleven Black Cat Sachertorte

Price: ¥308 (Before Tax)
Release Date: October 15, 2019
Available: 7-Eleven

Did you enjoy our picks? There are plenty of Halloween-themed foods, confections and sweets to look forward to this year at convenience stores in Japan. Head to your closest one and see what they have in stock.

KAWAII MONSTER CAFE Halloween 2019: Vampires, Werewolves, Frankenstein's Monster & More On the Menu

Harajuku hot spot the KAWAII MONSTER CAFE will hold a Halloween event entitled "KAWAII HARAJUKU Halloween PARTY 2019" for the entire month of October.

The Halloween season is almost upon us in Japan, where the spooky season's festivities often begin a little earlier in October as cafes, restaurants and shops start serving up their own unique Halloween-themed menus.

This year at the KAWAII MONSTER CAFE, the Monster Girls are inviting you to their kaleidoscopic Halloween party. From vampires to werewolves, Frankenstein's monster and beyond, prepare to encounter a Halloween like no other with a line-up of colourful dishes.

Colourful Pop Burger: Frankenstein's Monster – ¥1,580 (Before Tax)

The cafe's mascot character Mr. Choppy has been turned into Frankenstein's monster! This fat and juicy burger is filled with salsa sauce and melted cheese. Even the bun is cute and colourful too!

Choppy Baron's Dark Curry – ¥1,400 (Before Tax)

This time, Mr. Choppy has turned into a vampire for this pitch-black curry, laced with other Halloween colours too like purple and orange. This vivid plate isn't just tasty, its appearance has life to it too.

Nameless Cemetery Cheese Glutton – ¥3,200 (Before Tax) *Recommended for 3+ people

This surreal dish is a giant breaded coffin filled with gratin, rainbow-coloured cheese, and white sauce. Surrounding it are bats, eyeballs, and gravestones.

Monster Bongo Bongo Tiramisu – ¥1,080 (Before Tax)

An assortment of ice creams like matcha and houjicha all coated in Halloween-coloured chocolate. Hidden underneath the ghoulish pile is colourful cereal.

Midnight Pumpkin Chiffon Cake – ¥1,580 (Before Tax)

A fluffy chiffon cake topped with black sesame ice cream and a pumpkin lathered in pumpkin-flavoured fresh cream. The trickling bloody chocolate completes that Halloween look.

Bark At The Moon – ¥980 (Before Tax)

This adorable wolf dessert appeared during a full moon. It includes a crunchy doughnut on top of which is sat a sweet black sesame mousse werewolf.

Non-Alcoholic Basil Seed Jelly Cocktail – ¥900 (Before Tax) / Shake Hip Shake Chocolate – ¥950 (Before Tax)

There are two drinks to pick from this Halloween: a dark chocolate shake with a pumpkin floating on top and a cocktail filled with basil seed and jelly for an enjoyable texture. The cocktail can be served non-alcoholic or alcoholic.

There's plenty to look forward to at the KAWAII MONSTER CAFE this Halloween, so if you're in Harajuku this October, don't miss out!

*The food menu is limited to lunch time hours
*The drinks menu is available at all times

Information

KAWAII HARAJUKU Halloween PARTY 2019

Running: October 1, 2019 – October 31, 2019

Address: YM Square Bldg. 4F, 4-31-10 Jingumae, Shibuya, Tokyo
Access: 5-minutes on foot Harajuku Station via JR / 1-minutes on foot from Meiji-Jigumae Station via Chiyoda Line and Fukutoshin Line
TEL/FAX: 03-5413-6142/03-5413-6143

Business Hours
Weekdays & Saturday:
[Lunch] 11:30-16:30 (last entry 15:30 / last orders 16:00 – 90 min stay max)
[Dinner] 18:00-22:30 (last orders 22:00)

Sundays & Holidays:
11:00-20:00 (last orders 19:30)

*During busy times, a max stay time of 2 hours may be implemented.

Official Website: http://kawaiimonster.jp

Dark and Delicious Halloween Spirit Possesses Crunchy and Creamy Pastries

Every year choux pastry shop CROQUANTCHOU ZAKUZAKU sells 2 million of their unique, crunchy and creamy choux pastries. This Halloween, these white angelic sticks of heaven have been possessed by the Halloween spirit and will be sold from October 1 – 31.

The devilishly delicious Black Zaku and Black Zaku Soft Serve Ice Cream were overwhelmingly popular when they were first sighted last year. Now they are being revived again for the Halloween season and will be haunting practically all CROQUANTCHOU ZAKUZAKU branches across Japan. 

Black cocoa powder is infused into the crunchy choux pastry. The empty shell is then filled with a molten custard core which is made using Hokkaido milk and purple sweet potato paste. Once you take your first crunchy bite, you will be completely possessed by the Halloween spirit.

This Halloween, the original pure white ice cream has been inverted. From the ice cream to the wafer cone, the Black Zaku Soft Serve is completely black. The ice cream is incredibly soft and creamy and full of flavour. The black colour comes from white chocolate dyed with bamboo charcoal. This chilling ice cream is only around for the Halloween season and tastes wicked!

 There is more than just Halloween treats at the shop. The regular Croquant Chou Zaku Zaku and regular Zaku Zaku Soft® are also being served. Head to a store with an adjoining kitchen to sink your teeth into freshly made delicious treats. 

There is no better trick to treating yourself this Halloween than to indulge in a beautiful, black, crunchy and creamy sweet treat!

Information

CROQUANTCHOU ZAKUZAKU

Available: October 1, 2019 – October 31, 2019

Available at all CROQUANTCHOU ZAKUZAKU shops across Japan excluding Kumamoto  Sakuramachi branch. Website: https://zakuzaku.co.jp/

Disney Ambassador®️ Hotel Now Serving Adorable Cake & Drink For Halloween

Disney Halloween 2019 is in full force at both Tokyo Disneyland and Tokyo DisneySea where "ghosts" are this year's theme. The spooky festivities are set to continue until October 31.

Disney Ambassador®️ Hotel is also getting in on the Halloween action, with a bone-chilling food and drinks line-up at the Hyperion Lounge.

Disney Halloween Cake Set – ¥1,700 (Available until October 31, 2019)

The eye-catching blueberry mont blanc is served with either tea or coffee. The sweet and sourness of the blueberry combined with the cream cheese is spot on.

It's also filled with blueberry jam for even more of a blueberry kick. Mix together with the powdered mango for extra flavour.

This cake set is serve from 12:00-22:00, but there is a limited number of servings per day so be sure to get in there quick!

Disney Halloween Special Drink – ¥1,300 (Available until October 31, 2019)

The Instagram-worthy drink is serving autumn vibes with its chestnut syrup and orange colour. It's also topped with whipped cream and a cute chocolate bat. The drink has a refreshing mix of range juice and grape juice which balance deliciously with the purple sweet potato whipped cream and sweet syrup. There's also grape jelly hidden underneath the cream.

This is also served from 12:00-22:00, and gets you an original coaster. These are limited in availability.

©️Disney

ROPPONGI HILLS HAPPY HALLOWEEN 2019: Monster Desserts, Horror Film Parade & More

Roppongi Hills has announced this year's Halloween festival. Titled "ROPPONGI HILLS HAPPY HALLOWEEN 2019," it will take place from October 1 to 31, packed full of spooky fun from a Halloween costume parade to a ghoulish gourmet menu line-up, featuring an always-unique array of food and drink.

Halloween Cupcakes – ¥638 Each @ LOLA'S Cupcakes Tokyo (Available from October 5)

LOLA'S Cupcakes has baked up an assortment of cute monster motif cupcakes, with flavours including pumpkin, purple sweet potato and more. Whichever one you pick, it's sure to give you a smile and delight your taste buds.

Halloween Mixed Berry Cake – ¥530 @ Roasted coffee laboratory

Creepy eyeballs adorn this cake, which is topped with blackberries and blueberries while drizzled in bloody blackcurrant jam. The cake is layered with sponge, fresh cream and a sweet and sour strawberry jelly.

Happy Monster – ¥980 @ Cafe Crepe

Delight in this cute pumpkin and fresh cream crepe, filled with pumpkin ice cream and snug in an orange crepe wrap. Housed inside is an adorable purple sweet potato mont blanc monster wearing a witch's hat.

A movie-themed parade will take place on Saturday October 26 at the event in line with the 2019 Tokyo International Film Festival. Children and adults can take part in the parade if they dress up. The 1km parade will last 25 minutes.

Gift bags will be given to all kids who get involved!

▼Halloween Parade

Date: October 26, 2019

Time: 10:30-13:30 (subject to change)

Location: Roppongi Hills Arena

Participation Conditions: Anybody who dressed up can join (the theme is "Movies")

Participation: Free

Enquiries: 03-6406-6000 (Roppongi Hills Information)

Halloween will hit Roppongi Hills for the entire month of October. Be sure to visit if you're in Japan next month!

Cute Disney Halloween Confections Coming to Ginza Cozy Corner

Ginza Cozy Corner has revealed a new batch of adorable Disney-themed Halloween sweets that will be available to purchase between September 27 and October 31.

Disney Halloween Collection (9 Sweets) – ¥2,300 (Before Tax)

Ginza Cozy Corner's Halloween treats prove popular every single year. This year they're taking on a completely new theme they are calling "Mickey & Friends' Trick or Treat." The Disney Halloween Collection includes an assortment of individual confections each with motifs of Mickey and the Disney cast, such as Goofy, Pluto and Donald Duck.

Mickey's is a candy apple tart, Minnie's is a candy-inspired roll cake, Donald's is a chocolate ice cream tart―the list goes on. Each one has been carefully designed to be as cute and delicious as possible. Perfect finger-food treats for Halloween parties and simple get-togethers!

Mickey Mouse Pumpkin Pudding – ¥360 (Before Tax)

Minnie Mouse Pumpkin Pudding – ¥360 (Before Tax)

There are also Mickey and Minnie-themed puddings made with sweet and rich pumpkin. These milk puddings spurt out bright-red raspberry sauce when your spoon hits the middle. Each pudding also comes with its very own Mickey or Minnie dressed in vampire outfits.

Be sure to visit Ginza Cozy Corner if you're in Japan for Halloween this year for some cute and tasty Disney treats!

©Disney

Information

Ginza Cozy Corner

Line-Up: Disney Halloween Collection (9 Sweets) / Mickey Mouse Pumpkin Pudding / Minnie Mouse Pumpkin Pudding

Available: September 27, 2019 – October 31, 2019

Official Website: https://www.cozycorner.co.jp/