Japan's Men Skin Care Brand BULK HOMME to Release Products in France & UK
BULK HOMME, a Japanese skin care brand for men, is releasing a line of its popular products in France and the United Kingdom on March 20, 2020. To date, the company has focused in the Asian region, stocking shelves in Taiwan, China, South Korea and Hong Kong. This will be the first time the company makes its mark in Europe.
BULK HOMME placed top in the Hair Product category at Cosmoprof Bologna 2019 for its product "THE SHAMPOO," held in Italy last March, making it the first Japanese men's brand to do so. French professional footballer Kylian Mbappé was even enlisted as the global ambassador for the brand in June 2019.
The company is also using its European expansion as an opportunity to replace its outer packaging form a clear case to paper that has been certified by the Forest Stewardship Council. This will begin rolling out this March.
Products Releasing in France/UK
THE FACE WASH
THE TONER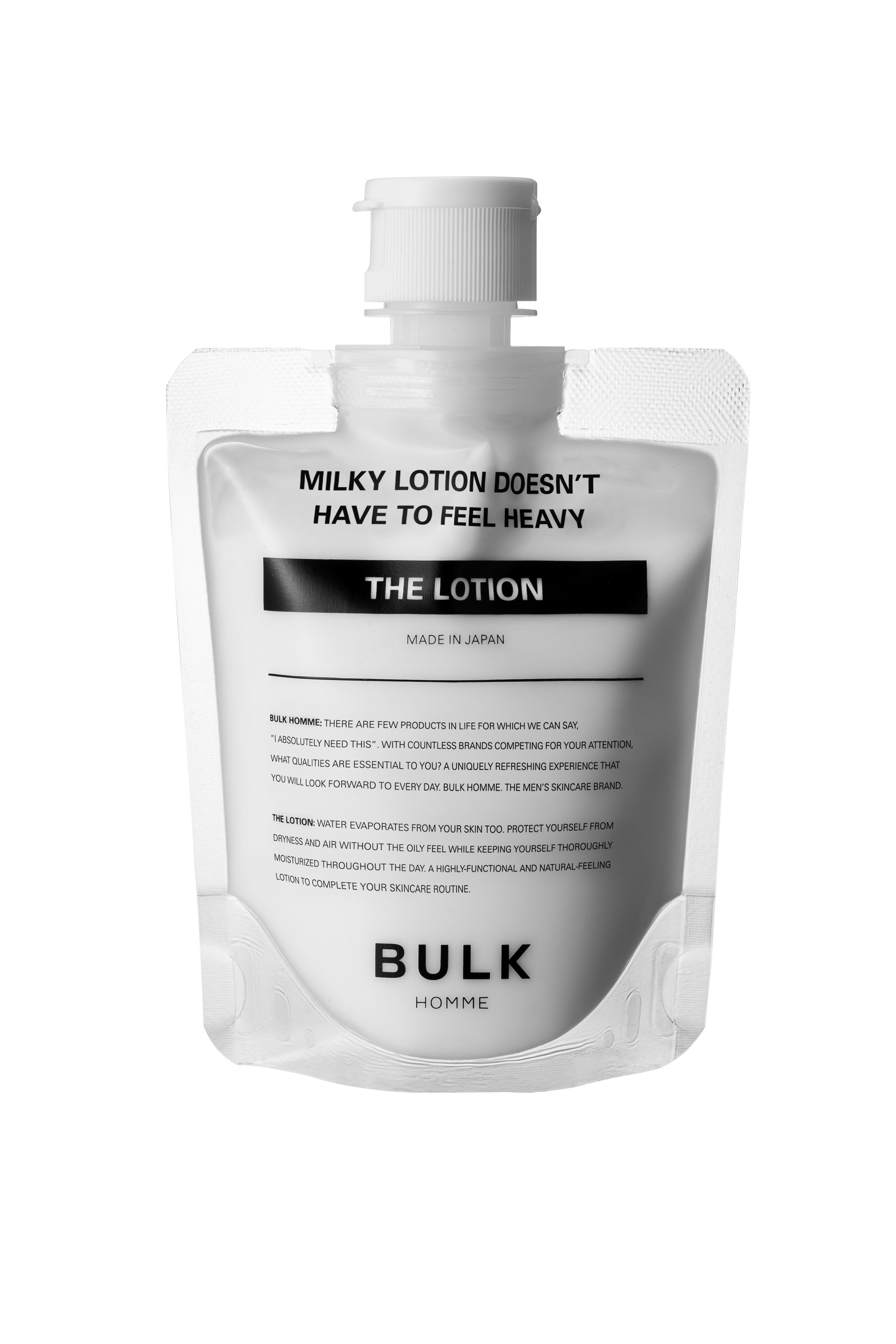 THE LOTION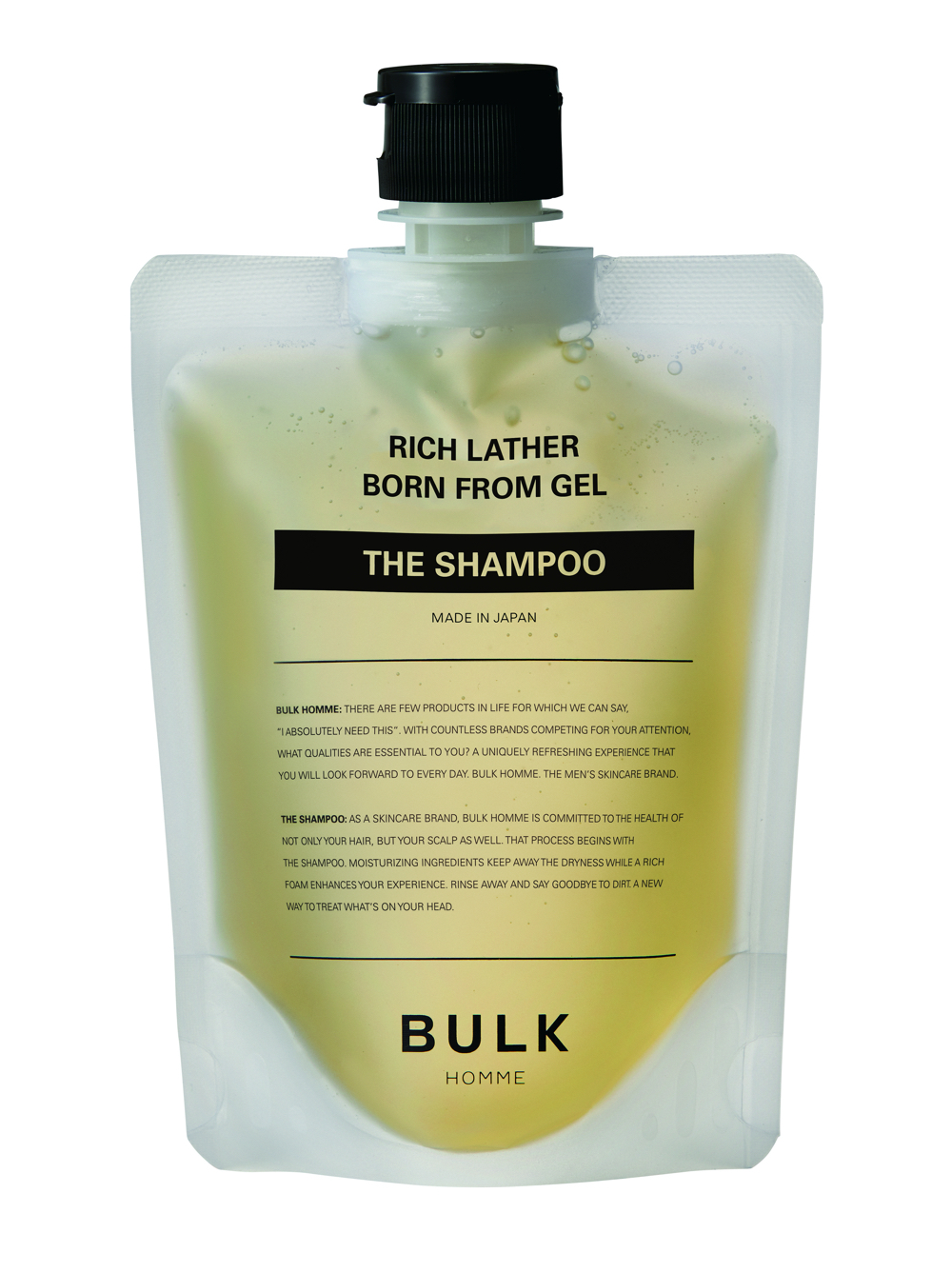 THE SHAMPOO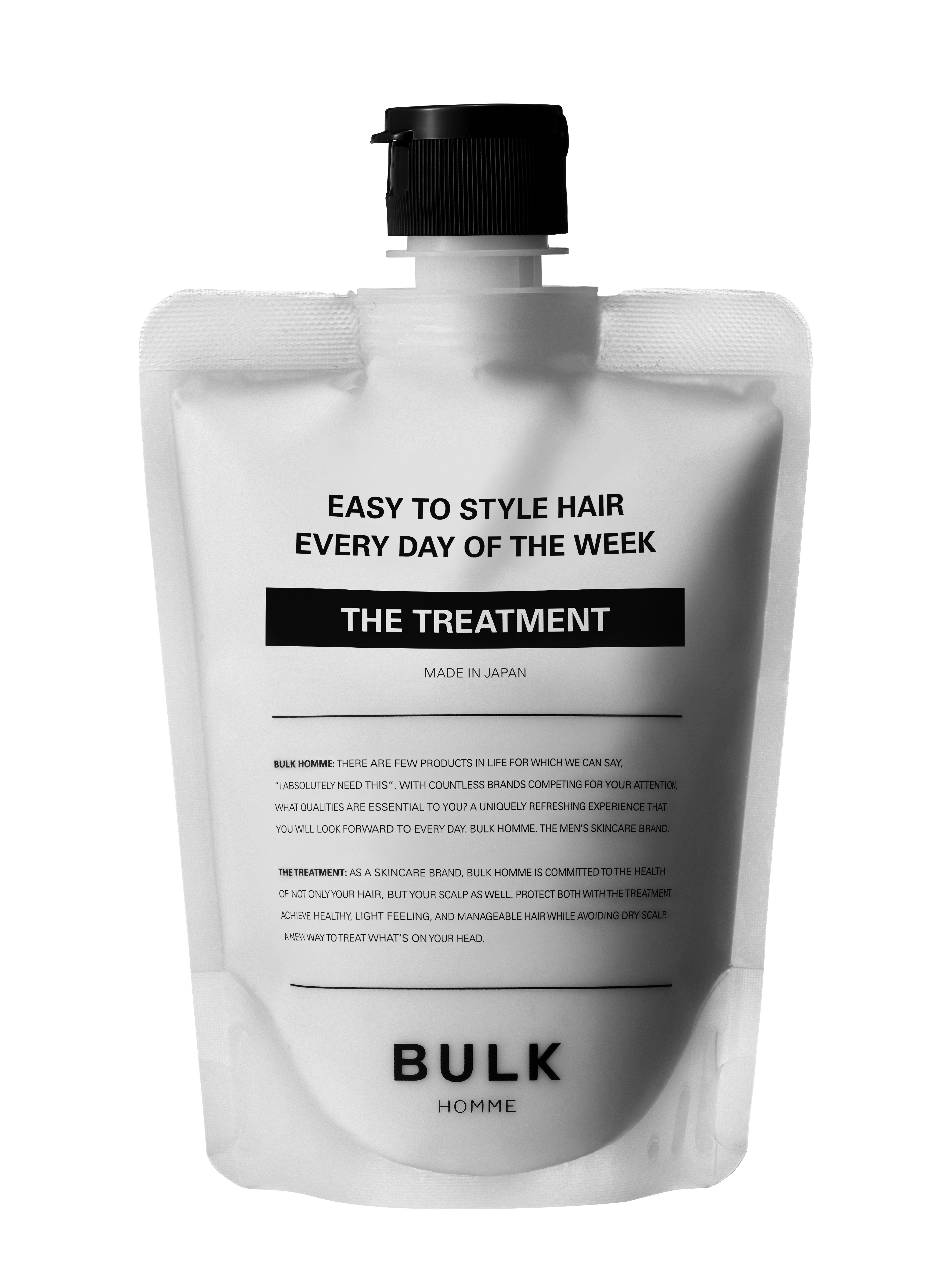 THE TREATMENT
THE SCALP SERUM
THE BUBBLE NET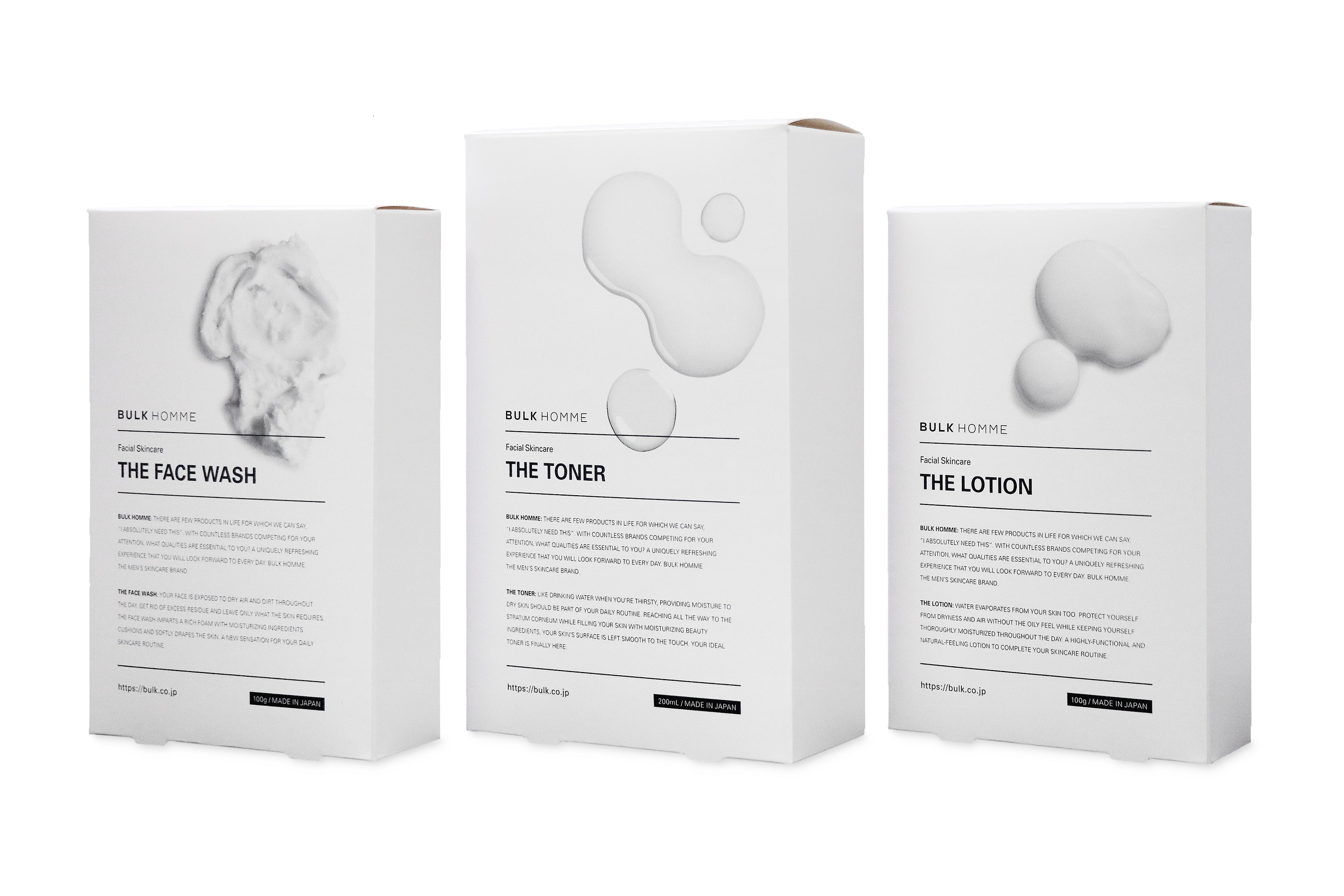 BULK HOMME is aiming to be in 100 stores throughout France and the UK by March 2021, focusing on getting into upend department stores and with future plans to get into cosmetic stores.
Information
BULK HOMME
Release Date: (France/UK): March 20, 2020
Official Website: https://bulk.co.jp/
RELATED ENTRIES
NiziU Feature in Commercial for KOSÉ's Makeup Fix Product Make Keep Mist EX

KOSÉ rolled out their new commercial in Japan on April 15 for their makeup fix mist product Make Keep Mist EX. The commercial features Japanese music group NiziU along with their new song I AM.

I AM was written specifically for this commercial, which has the NiziU members performing the "mist dance" showing how to use the product. The commercial emphasises how well the Make Keep Mist EX keeps makeup applied to one's face without worrying about it coming off.

The NiziU members released this comment with regards to the product and commercial: "Applying makeup can be a real pain when wearing a face mask, so we use this all [product]! We'd love for you to do this dance while you apply your Make Keep Mist!"

If you're wondering how the shoot went for this commercial, check out the official story released below. 

The Commercial Shoot

The NiziU members entered the studio dressed in full-pink spring suits. They rolled up to the studio's blue set where they looked super cute and readied themselves for the shoot.

 

The take-away from this commercial is the new Mist Dance which has the nine members lined up beautifully together as they spray the mist on their face simultaneously to the tune of the music. It's reported that it took them a while to get it down perfect at first, but after some practice and looking at the monitor, they were able to create something iconic.

"Do it like RIO!" instructed the shoot's director, which prompted RIO to show the other members how it's done.

 

During their break, the other members complimented MAKO's blonde hair and MAKO's blue tips, and MIIHI stroked RIKU's dango hair while saying "Looky here, ice cream! Looks delicious."

In one part of the dance, the members have to go all out and use their whole bodies. They switch up their formations several times and not once did they bump into each other. The members gave tips to each other too, like MAYUKA suggesting a better position during one formation, and RIMA asking which angle looks more beautiful for a certain move in relation to the camera. The result was an incredible display that was shot in one take, resulting in a round of applause from the studio staff.

Check out the commercial below.

Make Keep Mist EX

The new EX version of Make Keep Mist has stronger holding power to keep makeup smudge-free and looking fresh and beautiful all day. The product is available in a normal size and smaller 'trial' size. A new cool type, Make Keep Mist EX Cool, was released on April 16.

 

Make Keep Mist EX ¥1,320 / Make Keep Mist EX Trial Size ¥880 / Make Keep Mist EX Cool ¥1,320 (Tax Included)

Information

KOSÉ x NiziU Make Keep Mist EX Commercial

Initial Broadcast: April 15, 2021

Product Available: KOSÉ / Maison KOSÉ / Drugstores, online, and elsewhere in Japan

Official Website (English): https://www.kose.co.jp/makekeepmist/eng/

Japanese Organic Cosmetic Brand SABON to Open Green Pop-Up Shop in Shinjuku

Japanese natural and ethical cosmetic brand SABON is set to promote its line-up with the opening of its Blissful Green Limited Collection Pop-Up Shop at Isetan Shinjuku on April 14.

The pop-up shop serves as a promotional space and pre-sale opportunity for the brand's upcoming Blissful Green Limited Collection which incudes body scrub, body lotion, shower oil, and more. The collection invites people to a luxurious, natural self-care and shower-time experience. The brand will also hold a four-day calligraphy service for the spring season where customers can buy the items as gifts and include a special message.

Calligraphy Service

Customers who spend over ¥12,000 (tax included) can have a special sticker or gift card penned by a professional calligrapher who will write a name and gift message. Full details here in Japanese.

 

Dates/Times

April 16, 2021 @ 13:00-18:00

April 17, 2021 @ 16:00-20:00

April 24, 2021 @ 13:00-18:00

April 25, 2021 @ 13:00-18:00

Blissful Green Limited Collection

The Blissful Green Limited Collection is the embodiment of the SABON brand and offers thanks to the joy we feel being surrounded by nature. It captures the clean air inhaled in the forest, the gentle light filtering through the trees, and the coming-together of the mind, body, and nature. It includes body, face, and home items all packaged inside gorgeous bottles and tubs.

Information

SABON Blissful Green Limited Collection Pre-Release Pop-Up Shop

Running: April 14, 2021 – April 27, 2021

Where: SABON Isetan Shinjuku

Address: 3-14-1 Shinjuku, Shinjuku-ku, Tokyo

Opening Hours: 10:00-20:00

Product Page: https://www.sabon.co.jp/special_contents/Blissful_Green/

Kyary Pamyu Pamyu's Fragrance Brand Nostalgia Syndrome Releases Lily & Jasmine Series

Nostalgia Syndrome opened pre-orders for its new Lily & Jasmine series of fragrances on March 31. The products will be released on April 22.

Nostalgia Syndrome is a fragrance brand produced by Kyary Pamyu Pamyu which launched last year. The new Lily & Jasmine series will be available to purchase online and will also be sold at two brand pop-up shops in Tokyo and Osaka. Those who spend over ¥10,000 online or at either of the stores (tax included) will receive a free Nostalgia Syndrome novelty – these are available in limited supply.

Online Store Novelty: Original Thermal Bottle

Pop-Up Store Novelty: Original Big Eco-Bag

Lily & Jasmine Series

Eau de Toilette | ¥8,250 (Tax Included)

Room & Fragrance Spray | ¥3,300 (Tax Included)

Aroma Diffuser | ¥7,150 (Tax Included)

Bath Salts | ¥3,410 (Tax Included)

Hand Soap | ¥3,520 (Tax Included)

Scented Candle | ¥8,140 (Tax Included)

Eau de Toilette Two-Set (9mL)

Kyary Pamyu Pamyu | Comment

"This is Nostalgia Syndrome's second fragrance release. After mixing together various ingredients, I was finally able to catch the right scent. The theme for this one is 'travel fragrance.' Because of COVID, our time spent outdoors has gone down dramatically, but smells tied to our memories make up part of us all. And smelling them brings back those memories. This is a blend of sweet, sophisticated lily and refreshing jasmine, so it's a really easy one to use that can be enjoyed by both guys and girls. We're also opening our first pop-up shop so please be sure to drop by to try out!"

Lily and jasmine are vibrant fragrances and perfect for the spring season. Order yours today!

Information

Nostalgia Syndrome Lily & Jasmine

Pre-Orders: March 31, 2021 (Shipping from April 22)

Release Date: April 22, 2021

Pop-Up Stores

・+SPBS (SHIBUYA SCRAMBLE SQUARE 2F)

Running: April 22, 2021 – May 26, 2021

Where: +SPBS, SHIBUYA SCRAMBLE SQUARE Floor 2F, 2-24-12 Shibuya, Shibuya-ku, Tokyo

Opening Hours: 11:00-21:00

・Shinsaibashi PARCO

Running: May 13, 2021 – May 20, 2021

Where: Shinsaibashi PARCO Floor B1F, 1-8-3 Shinsaibashisuji, Chuo-ku, Osaka-shi-, Osaka

Opening Hours: 10:00-20:00

Nostalgia Syndrome Official Website: https://www.nostalgia-syndrome.com/

NiziU Feature in Promotional Commercial for KOSÉ's Make Keep Mist EX

KOSÉ are set to roll out a new commercial in Japan on April 15 for their makeup fix mist product Make Keep Mist EX. The commercial will feature NiziU along with their new song I AM.

The commercial tie-up comes after the huge positive reception NiziU got after their appearance in another KOSÉ commercial that aired in January. The video featured their song Joyful as well as the popular 'eyelash dance.'

Stay tuned for the release of the commercial.

Sanrio's Pompompurin, Cinnamoroll, and My Melody Collaborate With Beauty Brand LUX

Total beauty brand LUX is set to collaborate with Sanrio on its non-silicone hair care series LUX LUMINIQUE which will launch on March 29.

LUX LUMINIQUE Damage Repair Pompompurin

LUX LUMINIQUE Happiness Blue My Melody

LUX LUMINIQUE Botanical Pure Cinnamoroll

This marks the second collaboration between LUX and Sanrio, following the success of the first back in June 2020. The collection includes the LUX LUMINIQUE Damage Repair with Pompompurin who is celebrating his 25th anniversary this year. For the LUX LUMINIQUE Happiness Blue we get My Melody wearing her super cute trademark, and for the LUX LUMINIQUE Botanical Pure, Cinnamoroll makes an appearance, the fan-favourite who won the Sanrio Character Ranking last year for the third year in a row.

The products are packaged in cute designs featuring the trio enjoying a well-deserved bath, inviting you to do the same as you enjoy the collection when it launches on March 29.

Information

LUX LUMINIQUE x Sanrio Characters

Release Date: March 29, 2021

Official Website: http://www.lux.co.jp/

Sanrio's Cinnamoroll Collaborates With AEON On Merchandise and Product Collection

AEON released a special collection of 18 items in collaboration with popular Sanrio character Cinnamoroll on March 19 at 420 of their AEON and AEON Style branches in Japan.

Cinnamoroll x AEON Line-Up

Cinnamoroll is Sanrio's lovable white pup who took 1st place in the annual Sanrio Character Ranking last year for the third year in a row.

About the Cinnamoroll products

The line-up of products features everyday items from body and skincare items for miscellaneous goods, all featuring AEON-exclusive Cinnamoroll designs. The items are imbued with a message from Cinnamoroll, that we must "Cherish every act of kindness and consideration!" Cinnamoroll wishes to help those people who are working hard everyday by giving them a bit of love through the collection.

A little look at the collection

Steam Cream Omoiyari Heart | ¥1,680 (Before Tax)

A moisturising cream made with organic ingredients, perfect for general skincare, as hand cream, and can even be used on hair.

Pink Hand Gel With Rubber Strap | ¥680 (Before Tax)

Something everyone has with them these days – convenient for when you're out and can't wash your hands. Now you can look cute doing it.

Acne & White Clear Mist Skin Spray | ¥1,500 (Before Tax)

This mist can be sprayed onto acne and can be used for skin whitening. It has a faint citrus smell to it and is gentle on the skin.

Mini Vanity Pouch | ¥2,500 (Before Tax)

An adorable vanity pouch for storing your makeup, skincare items, and other bits and bobs.

Hairband | ¥980 (Before Tax)

A fluffy hairband for when you get out the tub or are enjoying some relaxation time at home.

This is just a small look at a bigger collection – check the link below for the full list.

Lovisia Releases Detective Conan Cosmetic Collection

Japanese cosmetic brand Lovisia has released its New Styley collection in mid-April this year. The collection is based on the popular anime series Detective Conan, also known as Case Closed outside Japan, in promotion of the upcoming film Detective Conan: The Scarlet Bullet.

Detective Conan Eyeshadow – Conan & Kid Gold and Brown | ¥2,200 (Tax Included)

Detective Conan Eyeshadow – Conan & Kid Gold and Brown | ¥2,200 (Tax Included)

Detective Conan Lipsticks – Clear, Coral Pink, Beige Pink, Scarlet Red, Nude Beige | ¥1,320 Each (Tax Included)

Cat Themed Beauty Tool Series 'Nyarming' Releases in Japan With Cute Feline Designs

Kai Corporation released its new cat-themed beauty tool series Nyarming in Japan on Monday (March 15) at drugstores, home centres, and elsewhere.

Cat-lovers' beauty routines are about to get even more exciting

The collection comes as the next rendition of Nyammy, a cookware brand by Kai Corporation in February 2017 with cat designs. The series has sold over 900,000 units since its release. Nyarming is the newest entry to Kai's cat line-up with nine cute beauty tools that any cat lover will go feline-feral for.

 

The Nyarming Collection

 

Cat Eyelash Curler | ¥715 (Tax Included)

A cute eyelash curler featuring a round body and cat ears, paying respect to our beloved kitties without being too obvious about it. But these cat ears aren't just for show – they help put your eyelids up so you can catch the hairs from the eyelash hairline properly. The curler is a compact size, just 7cm.

 

Cat Fringe Clip | ¥400 (Tax Included)

Tie your fringe up with this adorable cat paw clip. Perfect for when you're doing your makeup, working at the desk, and pretty much any situation.

Cat Hairbrush | ¥660

This cat paw hairbrush features a soft paw-like cushion lined with brush bristles which stimulate the hair and scalp. Great for when you need to brush your hair before shampooing or if you're going to blow dry or style it.

Cat Makeup Brush | ¥1,210 (Tax Included)

A cute cat paw makeup brush for applying foundation and blush. The paw takes on the colour of the product you use, making it look even cuter.

 

Cat Hair Turban | ¥1,045 (Tax Included)

A simple but high quality hair turban that can be conveniently used for applying makeup, washing your face, or relaxing at home.

This is just a select look at a long list of products available in the new Nyarming series – check out Kai's official website for more info.

Laline Reveals Love-Inspired Cosmetic Series 'Wild Rose 2021'

Japanese cosmetic brand Laline is bringing back its popular Wild Rose beauty series from last year with a theme centred on love. Named 'Wild Rose 2021,' the series will be released on April 16 in collaboration with papercut artist Poppy Chancellor.

The loving collection includes peach, apricot, and musk-scented body scrub, hand cream, and more, all in packaging designed by Poppy.

The collection at a glance

Bath & Body Bubble | ¥2,900 (Tax Included) | Available: Late April to Early May

A fabulous body soap to give your skin some confidence, laced with a luxury combination of minerals from the Dead Sea, jojoba oil, aloe vera, Asian ginseng, and other natural ingredients. The soap leaves the skin feeling refreshed as you cover yourself in its delicious fragrance.

Hair & Body Mist | ¥3,800 (Tax Included)

This mist doubles for both the hair and body, scented sweetly with roses and containing a gentle fusion of aloe vera and pomegranate essences as well as jojoba and argon oils. Simply shake the bottle and spray to indulge in the floral smell of wild roses from head to toe.

Fragrance Diffuser | ¥4,500 (Tax Included)

Diffusers are a popular product in many homes these days. This gorgeous edition is perfect for setting up in the living room or at the entrance of your home. You choose how fragrant you want the diffuser by picking the number of sticks you desire.

Wild Rose 2021 Pyjamas | ¥4,000 (Tax Included)

Feel cosy and relaxed in these cute light pink viscose PJs like you're wrapped in delicate rose petals.

Pink Bag | ¥1,400 (Tax Included)

A light and durable waterproof tote bag bearing the papercut artwork of Poppy Chancellor, the brand's first collaboration with the artist. The bag is made with a clear material which will make for some stylish outfit coordinations.

 

Special Campaign (Japan-Only)

Get your 4th product free when you buy three of any of these items

Spend over ¥9,000 (tax included) and get a free Wild Rose 2021 pink bag

Campaign Running: April 16, 2021 – June 10, 2021

Where: Laline stores (not online)

NOL CORPORATION is set to release a new collection of hair and body mists from their popular Plusbelle series this April.

Hair & Body Mist | ¥500 (Before Tax)

"Cute & Wonderful Women" is at the core of the Plusbelle brand who are showcasing an all-new hair and body mist collection. This spring season line-up comes in handy 20ml bottles which, despite being small, offer around 400 pushes. They are the perfect quick fix when you're heading out or during the start of the afternoon.

The Scents

White Simmer

A blend of fresh flowers and musk.

Lilas Bloom

An enchanting combination of mixed berries with a floral tinge.

Dea Rosa

A feel-good, neat and tidy rose scent.

Crystal Pear

Another floral delight fused with pear and lily of the valley.

Fruits Bijou

A sophisticated fragrance mixing fruits and flowers.

Angelic Flower

Sandalwood is added to flowers and fruits for musky tones.

Gloomy the Naughty Grizzly Gets Official Perfume

Japanese perfume brand Fairytail Parfum released a brand new perfume in collaboration with Gloomy The Naughty Grizzly on March 11.

Gloomy The Naughty Grizzly Perfume ZAKURO | ¥2,500 (Before Tax)

Gloomy The Naughty Grizzly Hand Gel ZAKURO | ¥600 (Before Tax)

Gloomy The Naughty Grizzly Acrylic Key Ring | ¥800 (Before Tax)

The cute yet crazy character, who has been around for 21 years, is getting its own TV anime series this April. The perfume and merch collection features original and exclusive artwork.

ⒸMORI CHACK

Dolce & Gabbana Releases Japan Limited-Edition Blush

Dolce & Gabbana Beauty is releasing a pink blush with special packaging that's exclusive Japan. Pre-orders ran from March 10-15, with nationwide sale set to open in Japan on July 22.

Dolce & Gabbana Blush of Roses Luminous Cheek Colour – Love Collector | ¥6,300 (Before Tax)

Bonus items depending on how much you spend

Dolce Shimo Matte Liquid Lip Colour 9 / Blush of Roses Luminous Cheek Colour 200

The cheek blush up close

Dolce & Gabbana's "Blush of Roses Luminous Cheek Colour Love Collector" is exclusive to Japan, Russia, South Korea, and Thailand. It adds a cute and bright natural complexion to the cheeks. The packaging features an engraving of the city of Tokyo. The brand is also holding a campaign for customers to receive the Dolce Shimo Matte Liquid Lip Colour 9 mini lipstick and Blush of Roses Luminous Cheek Colour 200 mini blush depending on how much they spend.