Japan's Men Skin Care Brand BULK HOMME to Release Products in France & UK
BULK HOMME, a Japanese skin care brand for men, is releasing a line of its popular products in France and the United Kingdom on March 20, 2020. To date, the company has focused in the Asian region, stocking shelves in Taiwan, China, South Korea and Hong Kong. This will be the first time the company makes its mark in Europe.
BULK HOMME placed top in the Hair Product category at Cosmoprof Bologna 2019 for its product "THE SHAMPOO," held in Italy last March, making it the first Japanese men's brand to do so. French professional footballer Kylian Mbappé was even enlisted as the global ambassador for the brand in June 2019.
The company is also using its European expansion as an opportunity to replace its outer packaging form a clear case to paper that has been certified by the Forest Stewardship Council. This will begin rolling out this March.
Products Releasing in France/UK
THE FACE WASH
THE TONER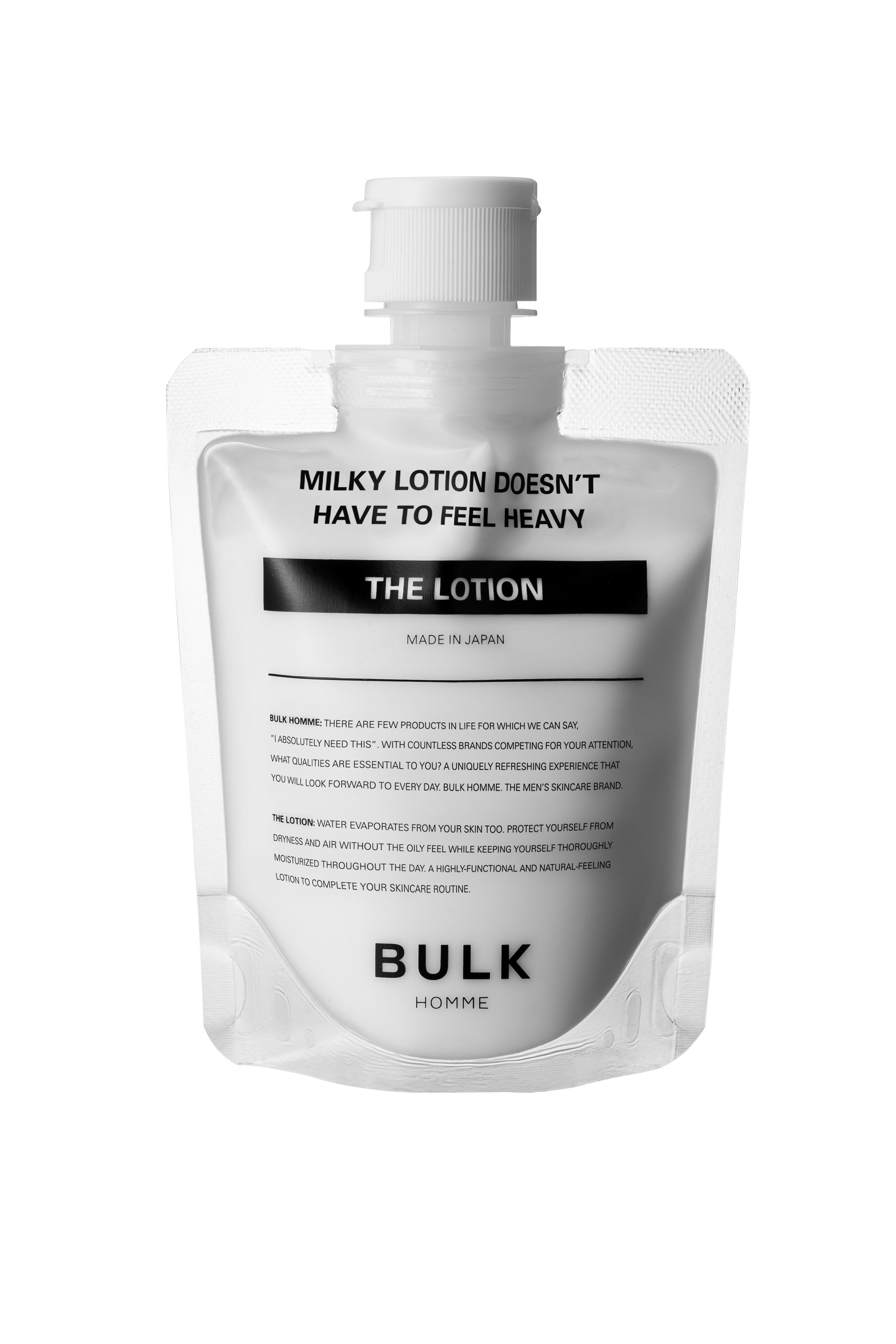 THE LOTION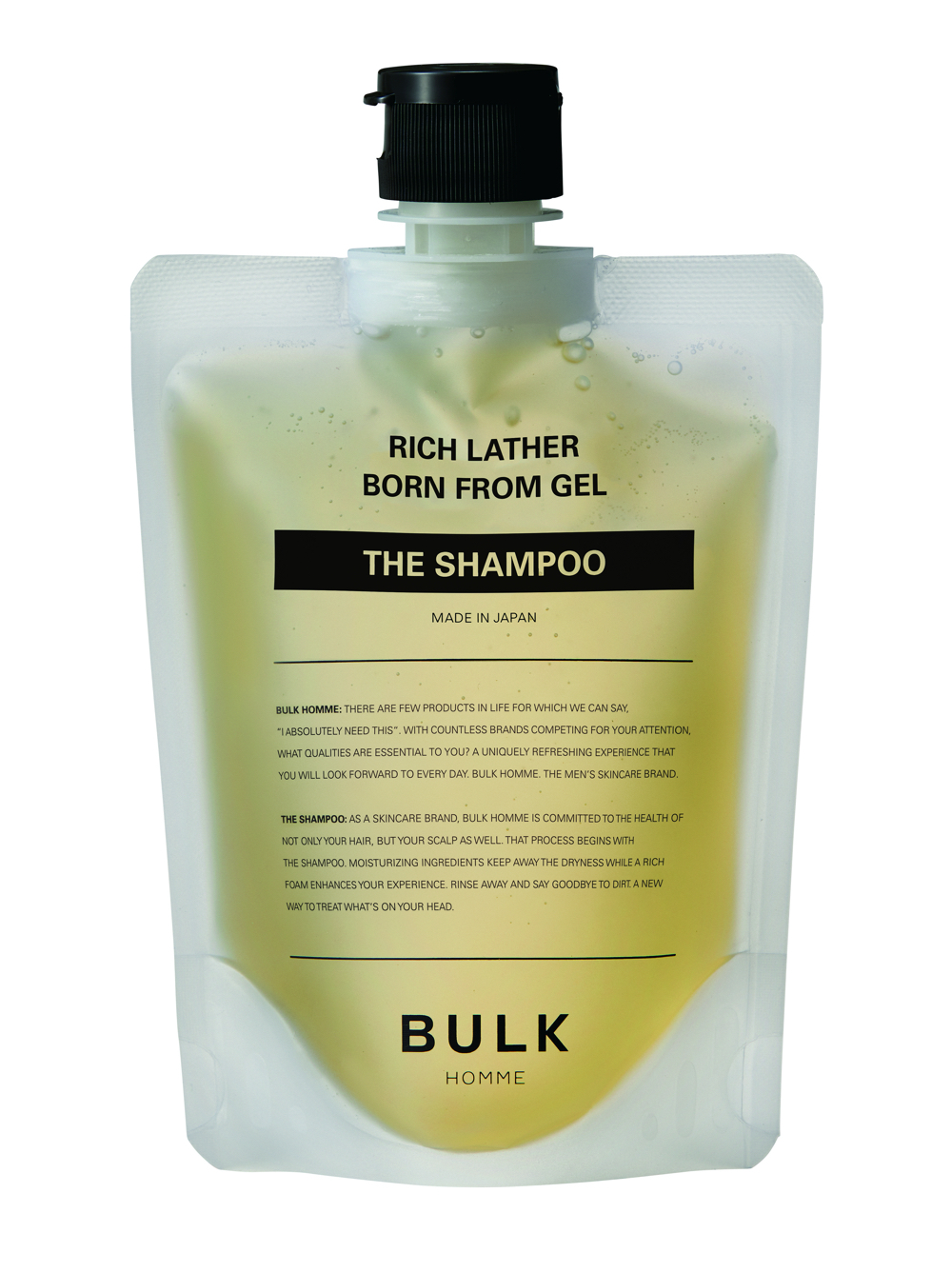 THE SHAMPOO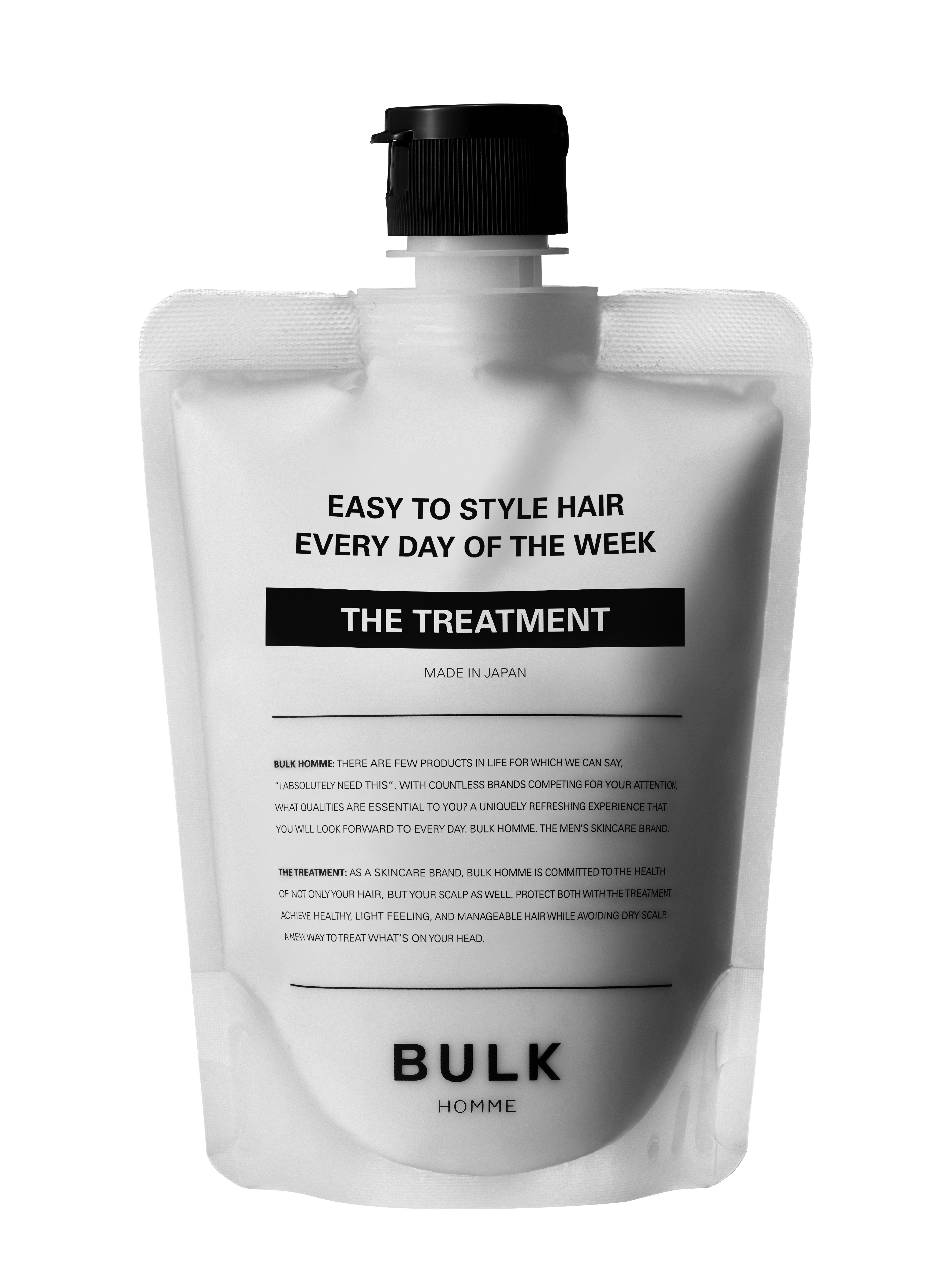 THE TREATMENT
THE SCALP SERUM
THE BUBBLE NET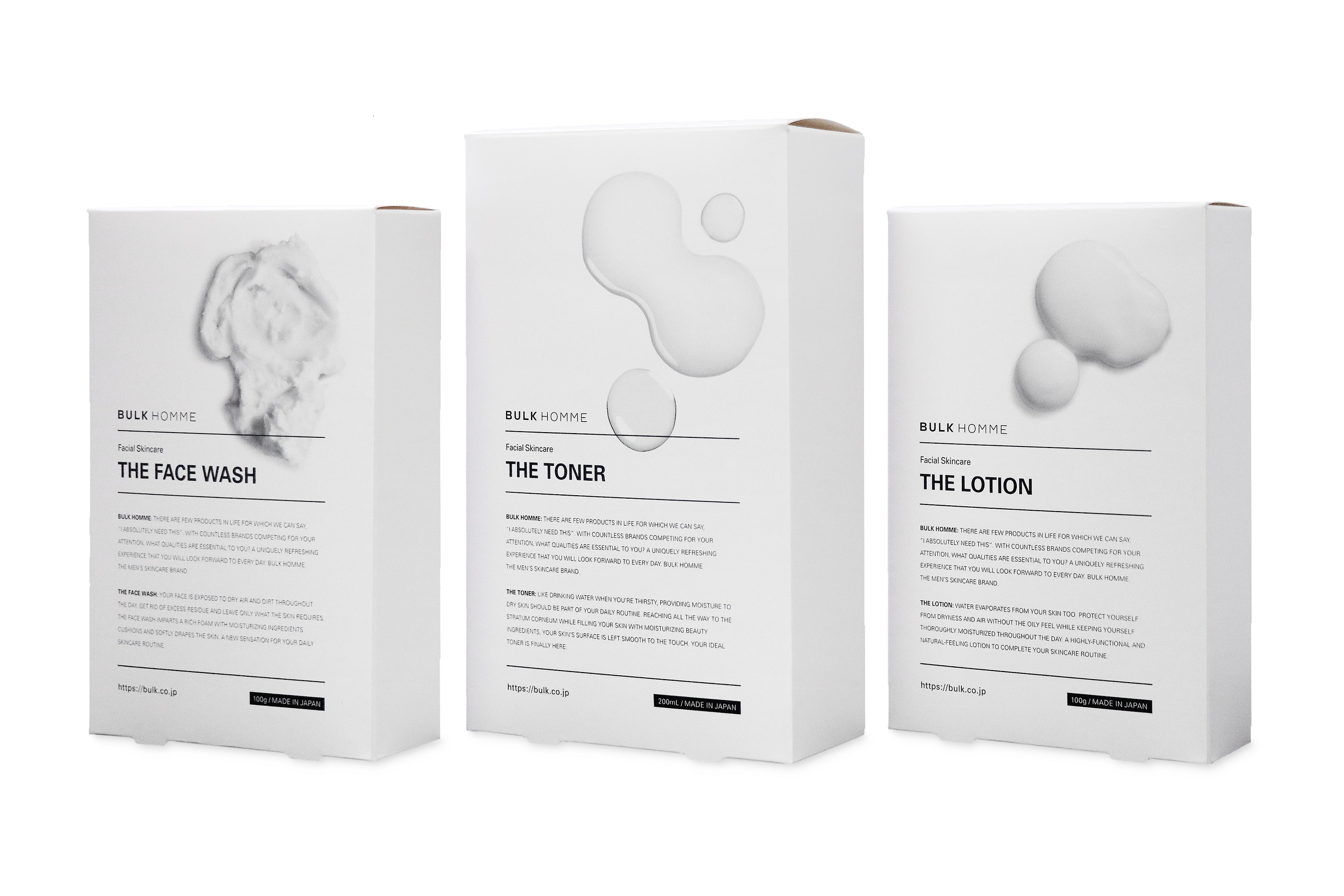 BULK HOMME is aiming to be in 100 stores throughout France and the UK by March 2021, focusing on getting into upend department stores and with future plans to get into cosmetic stores.
Information
BULK HOMME
Release Date: (France/UK): March 20, 2020
Official Website: https://bulk.co.jp/
RELATED ENTRIES
Animal Crossing: New Horizons Collaborates With NARS On Claudette Collection

Makeup artist brand NARS is set to collaborate with the Nintendo Switch title Animal Crossing: New Horizons on February 5 with a face stamp, wallpaper, and outfit inspired by the brand's Claudette Collection.

The NARS Claudette Collection is inspired by Claudette, the inimitable mother and muse to François Nars. It uses the same prints she so loved during the 70's with clovers, butterflies, stars, and hearts.

Animal Crossing x Claudette Collection releases February 5, 2021


Animal Crossing: New Horizons players can customise their house with the Claudette Collection wallpaper featuring the same decorative prints. There's also a special hoodie by NARS as well as face stamps.

The items can be downloaded using the following ID's:

Wallpapers
•Clover = MO-TMYJ-WKVW-DTL0
•Butterfly = MO-1WN7-H33L-693P
•Stars = MO-CCGX-XS83-KB8Q

Face Stamps
•Clover = MO-9DWT-K1G0-M71K
•Butterfly = MO-2SWP-XSHR-QD5T
•Stars = MO-D4HS-FKH9-2XKY

Clothing
•Hoodie: MO-B4B3-RW5G-2Q03

Don't miss these cute items heading to Animal Crossing: New Horizons on February 6, 2021.

Shu Uemura Drops New Rouge Unlimited Iron Reds Collection

Japanese makeup artist brand Shu Uemura dropped its new limited-edition "rouge unlimited iron reds collection" on New Year's Day. Pre-sales for the  collection opened via the brand's online shop on Boxing Day.

Shu Uemura is inviting people to blast into 2021 with 13 powerful iron red lip shades. This includes 12 colours as part of the rouge unlimited iron reds collection (9 limited-edition, 3 existing) in three textures – Rouge Unlimited, Rouge Unlimited Matte, and Rouge Unlimited Lacquer Shine – and 2 colours of the Rouge Unlimited Liquid Matte (1 new, 1 existing).

Metallic colours designed for Asian skin

The rouge unlimited iron reds collection arrives in three textures as part of Shu Uemura's popular Rouge Unlimited series, from a vivid combination of reds and oranges to deep rusty browns. The colours have a sensual metallic sheen to them which gives them a complex appearance like that of a flame. The colour variation has been designed with Asian skin tones in mind to bring out their beauty.


Rouge Unlimited (3 Limited-Edition Colours/1 Existing) | ¥3,300 Each (Before Tax)

"Metallic" MET OR 555 / "Metallic" MET CR 355 / RD 163 / BR 788

Rouge Unlimited Matte (3 Limited-Edition Colours/1 Existing) | ¥3,300 Each (Before Tax)
"Metallic"  MET M RD 163 / "Metallic" MET M BR 786 / M RD 163 / M BR 786

Rouge Unlimited Lacquer Shine (3 Limited-Edition Colours/1 Existing) | ¥3,300 Each (Before Tax)
"Metallic" / M LS OR 570 / "Metallic" M LS OR 583 / LS RD 198 / LS BR 784

Eye-catching Liquid Rouge ignites


Rouge Unlimited Liquid Matte (1 Limited-Edition Colour/1 Existing) | ¥3,600 Each (Before Tax)
M RD 04 / M OR 01
A long-lasting liquid matte colour that's striking but doesn't run. It comes with a brush inspired by traditional Japanese writing brushes that makes it easy to fit and draw beautiful lip lines.

New Year Limited-Edition "Iron New Year Collection"


Released January 1, 2021

To celebrate the New Year, three of Shu Uemura's signature items have been dressed up in red and liquid gold. These iconic items capture the quality and craftsmanship of Japanese products and arrive in limited-edition packaging for the start of 2021.

Ultime 8 Sublime Beauty Cleansing Oil | ¥11,500 (Before Tax)

Hard Formula (Brown/Acorn) | ¥2,600 Each (Before Tax)

Petal 55 Foundation Brush | ¥6,000 (Before Tax)

Japanese Sake Brand SAKE HUNDRED Launches Overseas Sales

SAKE HUNDRED, a sake brand managed by Japanese sake company Clear, began exporting its products overseas in December 2020. Currently, the brand is available in Dubai, Singapore, and Hong Kong, with plans to expand to other areas in the future as well as into restaurants and via overseas e-commerce websites.

UAE | Dubai

Zuma Dubai is a restaurant located in the international financial centre of Dubai, at the heart of the city. Diners can enjoy contemporary Japanese cuisine in the vicinity of the world's tallest building, the Burj Khalifa. It's a sophisticated restaurant visited by many celebrities and wealthy people. The restaurant's sommelier, Ryuji Hamada, personally chose SAKE HUNDRED for the restaurant.

Zuma Dubai: https://zumarestaurant.com/locations/dubai/

Singapore

Whistler established itself in 1999 in an effort to prove alcoholic beverages from Japan for consumers to enjoy in Singapore. SAKE HUNDRED has been made available via the company's official online shop with plans not only to sell the beverages but to feature them in local restaurants and at pairing events.

Whistler Wine & Spirits: https://whistler.com.sg/

Hong Kong

SAKE HUNDRED is now available in-store and on the official website of LIQUID GOLD, a luxury alcohol store situated in the business district and financial centre of Hong Kong with skyscrapers towering up into a million dollar view of the night sky.

LIQUID GOLD: https://www.liquidgold.com.hk

The USA is the biggest importer of Japanese alcohol. SAKE HUNDRED plans to take its stock to major cities across the country such as New York, San Francisco, Las Vegas, Miami, and more. It will subsequently branch out to the UK, Canada, Australia and elsewhere.

Natural and Organic Cosmetic Shop Biople by CosmeKitchen to Open New Branch in Shichirigahama

Biople by CosmeKitchen, a Japanese natural and organic select shop stocking everything from cosmetics to vitamins and more, has announced the opening of a new branch in Shichirigahama for early February. The ocean-facing store aims to promote the organic life to the people of Shichirigahama, a beach near Kamakura.

CONCEPT

Just as we have a beautiful sunrise and sunset each day, Biople by CosmeKitchen's outlook centres on helping people feel good all day long with its diverse stock of natural and organic products. Biople by CosmeKitchen Shichirigahama will promote a healthy and beautiful organic life while capturing the culture and energy of the locals.

An exclusive line-up for the beach lovers of Shichirigahama

The new store will of course stock Biople by CosmeKitchen's line-up of self-care items for both the inner and outer body, but it will also sell a range of items exclusive to the Shichirigahama branch. Customers can enjoy sifting through around 60 items from sun care supplements to UV cream and more.

To promote the protection of our beautiful oceans, the Shichirigahama store will also used limited-edition packaging from the New Zealand-based sustainability brand ecostore.

Biople by CosmeKitchen Shichirigahama will begin taking pre-sales of a new starter kit which contains mini skincare, hair care, body care, and other products.

Information

Biople by CosmeKitchen Shichirigahama
Address: Weekend House Alley 1F, 1-1-1 Shichirigahama, Kamakura, Kanagawa
Grand Opening: Early February 2021
TEL: 0467-81-4250
Official Website: https://store.biople.jp/

Sailor Moon Eternal Lingerie Collection to Release in Collaboration With GiRLS by PEACH JOHN

GiRLS by PEACH JOHN has revealed that it's releasing a lingerie set in collaboration with the upcoming anime film Sailor Moon Eternal.

Peasy001 Sailor Moon Eternal ver. | ¥2,280 (Before Tax)


Sailor Moon Eternal Eternal Bra Set | ¥6,980 (Before Tax)


Sailor Moon Eternal Non Wired Bra Set | ¥3,980 (Before Tax)

A Sailor Moon Eternal limited-edition print of GiRLS by PEACH JOHN's popular Peasy001.

Sailor Moon Eternal Makeup Panties | ¥1,480 (Before Tax)


Sailor Moon Eternal Set Up | ¥3,980 (Before Tax)


Sailor Moon Eternal Lingerie Set | ¥3,980 (Before Tax)

The collection will drop online at GiRLS by PEACH JOHN, as well as PEACH JOHN stores in Shibuya, Shinjuku Sanchome, and Osaka on January 27, 2021. The collection will also roll out at overseas PEACH JOHN stores.

©武内直子・PNP/劇場版「美少女戦士セーラームーンEternal」製作委員会

Information

Sailor Moon Eternal Collaboration Collection
Release Date: January 27, 2021
Available in-store at: PEACH JOHN Shibuya / PEACH JOHN Shinjuku-Sanchome / PEACH JOHN Osaka / PEACH JOHN overseas
GiRLS by PEACH JOHN Official Website: https://www.peachjohn.co.jp/girls/

Kyary Pamyu Pamyu Unveils Shiseido Beauty Square Spring 2021 Look

Following her Winter 2020 look for Shiseido Beauty Square, Japanese pop icon Kyary Pamyu Pamyu is serving something different with the unveiling of her look for Spring 2021.

The theme of this look is "2021: A Beauty Odyssey" with her hair, makeup, and outfit fusing together space and Harajuku-style beauty. It serves a romantic future full of hopes and dreams for the present.


The look was once again made in collaboration with top Shiseido hair and makeup artist Tadashi Harada.

If you're in need of makeup ideas for the New Year, and are in Tokyo this winter, be sure to pay a visit to Shieido Beauty Square where you're sure to discover a new you.

Information

Shiseido Beauty Square

Address: WITH HARAJUKU Floor 1F, 1-14-30 Jingumae, Shibuya, Tokyo

Opening Hours: 11:00-20:00

No Fixed Holidays
TEL: 03-5413-7717

Official Website: https://beautysquare.tokyo/

*Website available in English, Japanese, and Chinese

SHIRO's Omotesando Cosmetic and Beauty Store Gets Museum-Like Makeover

The flagship store of cosmetic brand SHIRO, SHIRO Omotesando, received a makeover on Friday last week (December 18). The shop, which has moved to the building's second floor, has increased in size by 30%, allowing for SHIRO to display its 70 or so skincare and cosmetic products like a museum.

Ingredients Showcase

The many ingredients used in SHIRO's products are now on display—something which customers don't normally get to see―such as extract of gagome kombu, tamanu, pot marigold, and more. The line-up is packed solely with high quality ingredients by trusted producers and is a chance for people to get to know about the products they are buying even more.

The Edible Display

A special display of edibles, which will change depending on the harvesting seasons, can be enjoyed including ginger, yuzu, aloe, and more.

8 Drawers

Underneath the displayed ingredients are eight drawers which reveal the actual size of the ingredients before they are turned into products. It also reveals when they are produced, information about the producers, and so on.

Store Design

The store has of course undergone a full revamp, with the walls layered with gravel and soil, further adding to the display of the raw materials and ingredients. The wall design incorporates a traditional Japanese architecture method which results in it looking like something straight out of nature.

Limited Edition Products

To celebrate the renovations at SHIRO Omotesando, the store will be selling a limited-edition SHIRO PERFUME as well as a selection of products available at only select stores like SHIRO LIFE and SHIRO HOME items.

SHIRO BEAUTY (B1F)

SHIRO BEAUTY is a salon on floor B1F that manages SHIRO Omotesando. It's set to close on December 31 and will reopen in mid-February next year to bring in haircut, hair colouring, head spa, and other services as well as facials, body treatments, and more.

SHIRO PERFUME

SHIRO PERFUME will be sold in limited quantities and is exclusive to SHIRO Omotesando.

SHIRO PERFUME – WISHING WELL | ¥10,500 (Before Tax)

SHIRO PERFUME – WISHING WELL Fragrance
A warm and cosy fragrance with fresh berry notes on top and bitter orange for accent.

TOP: Bitter Orange, Berries, Redcurrants
MIDDLE: Jasmine, Rose
LAST: Wood, Cedarwood, Musk

Information

SHIRO Omotesando
Address: 5-2-7 Jingumae, Shibuya, Tokyo
Opening Hours: 11:00-20:00
Access: 5-minutes on foot from Omotesando Station's A1 Exit
TEL: 03-6712-5546
SHIRO Official Website: https://shiro-shiro.jp/

Disney Store x South Korean Cosmetic Brand peripera Collaborate on Limited-Edition Packaging

South Korean cosmetic brand peripera and Disney Store Japan are teaming up to feature Minnie Mouse and Daisy Duck on the packaging products of peripera's best selling items. The products are now available to buy via shopDisney and at Disney Store branches in Japan.


peripera is perhaps best known for its lip tint which was released in 2015. It was so successful it was dubbed the 'national tint,' and Japan even enjoyed its own exclusive limited-edition collection.


Eight of peripera's products will feature in part of the collaborative line-up, with Minnie Mouse and Daisy Duck decorating their best selling Ink Velvet tint, glittery Sugar Twinkle Liquid Shadow, Ink Color Cara mascara, and more.

As well as the packaging designs, peripera and Disney Store have come together to create some Disney Store-original items which you can see below, all perfect as gifts to yourself or someone special.

©Disney

SHIRO's 'Sakura 219' Limited Edition Fragrance Returns in 2021

Cosmetic brand SHIRO has announced that orders for its Sakura 219 fragrance will open on Christmas Eve at 10:00am (JST). It will be released exclusively on SHIRO's online store on January 7, 2021. Sakura 219 is a fragrance that enjoys popular sales every year and is part of SHIRO's limited edition series. It will arrive in two springtime scents: Sakura 219 Eau de Parfum and Sakura 219 Room Fragrance.

Spring is the season for new beginnings and lifestyle changes. Sakura 219 is a fragrance imbued with a wish for everyone to enjoy a happy spring. It gets its name from going through 219 iterations of trial and error before arriving at the final product.
Sakura 219 was first released in 2012 to pray for the cherry blossoms to bloom beautifully that year. Today, it is enjoyed as an annual seasonal product during springtime.

Sakura 219 Eau de Parfum ¥3,800 (Before Tax) / Ethical ¥3,690 (Before Tax)


A fresh and fruity fragrance with vibrant floral notes and a musk base that leaves an impression. It keeps for 5-6 hours to keep you smelling fresh.

Sakura 219 Room Fragrance ¥4,200 (Before Tax) / Ethical ¥4,080 (Before Tax)

A room fragrance that gently spreads throughout spacious areas like the living room or bedroom. The perfect seasonal fragrance for some well earned relaxation. It keeps for 2 and a half months and you can adjust the strength of the fragrance with the amount of sticks you use.

Feel spring come early with SHIRO's popular Sakura 219 fragrances in both perfume and room fragrance form.

Information

Sakura 219 Series
Pre-Orders: December 24, 2020 at 10:00am (JST)
Release Date: January 7, 2021 at 10:00am (JST)
SHIRO Official Website: https://shiro-shiro.jp/

Demon Slayer x ANNA SUI Fashion and Accessory Collection Features Nezuko and Shinobu Designs

Bandai Apparel and fashion brand ANNA SUI are teaming up to release the new 'ANNA SUI meets Demon Slayer: Kimetsu no Yaiba' clothing collection. Item orders will open on the BANDAI FASHION COLLECTION and ANNA SUI Japan Webstore sites on December 17, 2020 at 10:00am (JST).

The line-up features 48 items ranging from T-shirts to bangs, accessories, handkerchiefs, umbrellas, hats, legwear, aprons, children's clothing, and more, all designed around the Demon Slayer: Kimetsu no Yaiba characters Nezuko Kamado, Shinobu Kocho, Kanae Kocho, and Kanao Tsuyuri.

Line-Up (Excerpt)


Demon Slayer: Kimetsu no Yaiba x ANNA SUI – Nezuko Kamado Bag | ¥30,800 (Tax Included)

This bag can be easily combined with an elegant look, featuring golden metal parts to give it that ANNA SUI essence. The pink colour is inspired by Nezuko, and the bag comes with two charms: one made from hemp leaf extracted from the fabric of specially-made kimono for this collaboration, and another symbolising Nezuko's hair ribbon, adding a touch of cuteness.

Demon Slayer: Kimetsu no Yaiba x ANNA SUI – Nezuko Kamado Bag Cache-cœur Apron | ¥11,000 (Tax Included)

A cache-cœur one piece-style apron based on the kimono that Nezuko wears, littered with ANNA SUI-esque roses to create a cute and stylish look It combines Nezuko pink with ANNA SUI's popular combination of black and purple.

Demon Slayer: Kimetsu no Yaiba x ANNA SUI – Nezuko Kamado Microfiber Handkerchief | ¥1,100

A handkerchief combining designs of Nezuko-inspired roses and her ribbon. Both sides are made from microfiber so can be used for both drying your hands as well as cleaning your smartphone or glasses.

Demon Slayer: Kimetsu no Yaiba x ANNA SUI – Kocho Sisters Tights | ¥2,640 (Tax Included)

Elegant tights branded with butterflies based on the Kocho sisters and finished with Swarovski® stones.

Demon Slayer: Kimetsu no Yaiba x ANNA SUI – Kocho Sisters Multi Scarf | ¥3,850 (Tax Included)鬼

This handkerchief features the Kocho sisters' butterfly hair pin and Shinobu's haori designs coupled with roses. It's made from polyester so can be used as a scarf or tied up to be used as a bag.

Demon Slayer: Kimetsu no Yaiba x ANNA SUI – Shinobu Kocho Necklace | ¥14,300

A necklace inspired by the Kocho sisters' butterfly hairpin and made to look like stained glass.


The line-up also includes a selection of children's clothing too as part of the 'ANNA SUI mini' series.

©吾峠呼世晴/集英社・アニプレックス・ufotable

Information

ANNA SUI meets Demon Slayer: Kimetsu no Yaiba
Release Date: December 17, 2020 at 10:00am (JST)
ANNA SUI Official Website: https://annasui.co.jp

Sailor Moon Eternal Clothing Collection to be Released in Collaboration With jouetie

Japanese fashion brand jouetie is teaming up with the upcoming anime film Sailor Moon Eternal to release an original clothing collection. The items are currently available for pre-sale online at RUNWAY channel and ZOZOTOWN and will be released at all jouetie stores in Japan on January 8, 2021.

Sailor Moon Eternal x jouetie Scene Hoodie | ¥9,000 (Before Tax)

A street-style hoodie featuring a scene taken from the anime film itself. The back features an embroidered logo. It's a comfortable size so can be worn as a one piece or paired with tight pants.

Sailor Moon Eternal x jouetie Long T-Shirt | ¥8,000 (Before Tax)

A long black T-shirt which features Super Sailor Moon, Super Sailor Chibi Moon, and Luna marks on the chest. It's a street-style T-shirt bearing an old English logo, serving both cute and strong feminine. A great pairing with short pants or a skirt with high boots.

Sailor Moon Eternal x jouetie Blouse | ¥8,000 (Before Tax)

A blouse covered in guardian makes which are sure to be instantly-recognisable amongst Sailor Moon fans. Its loose silhouette means it looks great with denim bottoms like short pants.

Couture Brooch Collaborates With Hello Kitty To Release Adorable Bags, Pouches and More

Ladies fashion brand Couture Brooch collaborated with Sanrio's most popular character Hello Kitty to release a new line of adorable fashion items which were released on December 11, 2010.

The new line includes a total of six different items with original designs by Couture Brooch including bags, pouches and smartphone cases. All items in the series feature Hello Kitty's signature ribbon motif. This is the perfect port of call when looking for a Christmas present for someone who loves cute designs. The ribbon afro Hello Kitty image is an original collaboration design and cannot be purchased anywhere else.


The collaboration items were released on Couture Brooch's official website on December 11. From December 16, the items will be available in shops across Japan and at selected Sanrio shops.

Make the most of a kawaii ribbon look with these adorable Hello Kitty collaboration items.