Top 10 Instagrammable Drinks and Desserts to Try Making While You #StayHome
Japan's biggest social media photo aggregator Snaplace has curated a Top 10 menu list of the most popular drinks and desserts people have been posting on Instagram Japan with the hashtag #おうちカフェ ("Cafe at Home") with which people are making their own tasty treats to bring the cafe experience indoors during the lockdown.
The line-up features coffee, ice cream, cream soda and lots of other delights which have ranked due to how little preparation is needed and how easy the recipes are to follow. Let's take a look.
1sr Place: Dalgona Coffee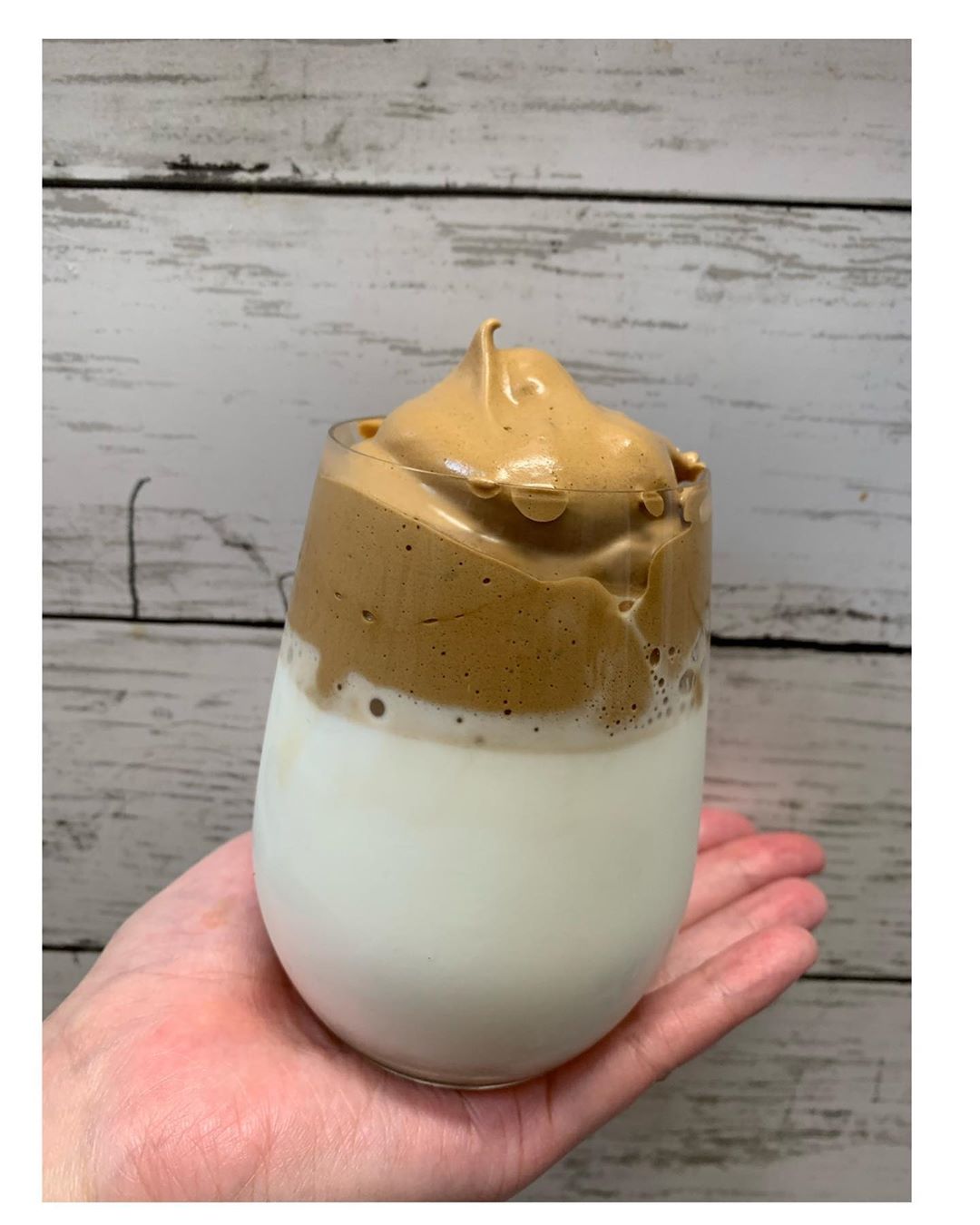 Dalgona coffee has taken the internet by storm for its beautiful two-layered appearance. Popular in South Korea, the drink has also garnered much attention in Japan. And you can substitute the coffee part to create a completely different beverage like a matcha, strawberry latte, chocolate, and so on.
How to make Dalgona Coffee: https://www.moshimoshi-nippon.jp/312230
2nd Place: Candy Strawberries
Candy strawberries have taken over candy apples in terms of popularity this year. And you can have fun trying it out with other fruits too while at home during the lockdown like grapes, fruitsーwhichever fruit is your favouriteーand skewer them.
3rd Place: Toast Arrangements
Top your toast with ingredients like fresh cream, Greek yoghurt, cream cheese, sliced cheese, fruits, vegetables, and so on to change up your morning breakfast. There are so many different recipe inspirations for toast arrangements to find on social media.
Related Article: Stay Home: 6 Toast Arrangements to Bring the Cafe Experience to Your Home During the Lockdown
Related Article: Stay Home: 6 More Toast Arrangements to Bring the Cafe Experience to Your Home During the Lockdown
4th Place: Marshmallow Cookies
5th Place: Fruit Sandwiches (Check out recipes here)
6th Place: Cream Soda
7th Place: Eggs Benedict
8th Place: Snoopy Gyoza
9th Place: Candy Marshmallows
10th Place: Deko ("Giant") Ice Cream
Try making your own Instagram-worthy menu at home.
RELATED ENTRIES
Drama Series Zenra Meshi, Starring Yutaro, to Get Official Photo Book in June

The Kansai Television drama Zenra Meshi, starring Yutaro, is getting an official photobook release on June 23, 2023 titled Zenra Meshi Official Photobook -Our Recipes Start Here-.

The unusual romantic comedy follows an elite businessman hiding an incredible secret–he loves to eat naked to relieve his stress. One day, this habit is revealed, and Ichijo finds himself quickly falling in love.

The official photobook will include over 30 pages of gravure photos of Yutaro (Miki Mahiro) and Shori Kondo (Futa Ichijo). Set as an epilogue taking place after the main story shown in the series, Futa and Miki can be seen enjoying a picnic date with a handmade bento and spending cozy time together in PJs at home.

Also included are 20 pages of solo photos of Futa wearing a suit and posing in front of a beautiful night scene and Miki wearing a hoodie in a restaurant that smells of spices. Both shoots were intended to look as though a lover snapped the images. The photobook also includes Mizuchi's Recipe Notebook, highlighting recipes from around the world with comments by popular cookbook author Yummy. Fans can also look forward to plenty of interviews with the cast and crew along with behind-the-scenes filming and production details.

Information

Zenra Meshi Official Photobook -Our Recipes Start Here-
Release Date: June 23, 2023
Price: ¥3,850
Publisher: Tokyo News
*The book may be released on a different date depending on the area.

■Purchase Bonus
Amazon: Limited Edition Cover
We! Premium Limited Store: Photo (Shori Kondo)
Seven Net Shopping: Autographed Photobook (Shori Kondo or Yutaro)

<Notes>
*The start date and time for orders may vary depending on the store. Check each company's website for details.
*Purchase bonuses and limited-edition copies are available while supplies last.
*Additional retailers and special offers may be added in the future.
*Availability will vary by store. Please check with each location for details.

Official Photobook Release Event
Date: June 24, 2023
Venue: Tokyo
More details will be released later in TOKYO NEWS magazine&mook (https://zasshi.tv/)

Gelato Pique Cafe Unveils New American Cherry Sweets Menu

Summer is fast approaching, and gelato pique cafe knows exactly how to celebrate! From May 25 until July 13, guests can enjoy a selection of four sweets featuring tons of American Cherries.

American Cherry Crepe

Made with a mildly sweet American Cherry Gelato and topped with fresh cherries, this crepe isn't just delicious–it's perfect for posting on social media.

American Cherry Gelato & Sherbet

This blend of gelato and sherbet can only be found at gelato pique cafe. Accented with a fresh American Cherry on top, it's perfect for keeping cool during the summer heat.

American Cherry Float / American Cherry Soda

*The glasses featured in the image will not be available at the cafe. All beverages will be served in take-out cups.

With a dramatic shift in color, these fizzy and refreshing cherry beverages make a huge impact before the first taste. After making a splash last year, the soda has been re-released in a big new way to welcome the beginning of summer!

Information

gelato pique cafe  – AMERICAN CHERRY ~EAT CHERRY NOW!~

Available: May 25 – July 13, 2022

Official Site: https://pique-cafe.com/

McDonald's 'McCafe by Barista' to Offer Uji Matcha Sweets for Spring

McDonald's Japan locations with 'McCafe by Barista' areas will begin selling special spring treats for a limited time starting April 6, 2022. Customers will be able to grab the 'Strawberry Uji Matcha Frappe' and the 'Uji Matcha Mont Blanc Tart.'

McCafe by Barista invites guests to enjoy high-quality frappes and smoothies. The Uji Matcha Frappe was added to the regular product lineup in June 2021, and features a mellow matcha flavor. The Strawberry variant is coming back for the first time in three years. The Mont Blanc Tart is a new addition, and is a perfect treat to enjoy with this popular frappe! 

Strawberry Uji Matcha Frappe: ¥490

The Strawberry Matcha Frappe mixes together the full-bodied flavor of matcha together with sweet and sour strawberries. It includes both a strawberry paste made from whole strawberries and a strawberry whipped cream at the bottom. The drink is topped with more strawberry whipped cream and a sprinkling of matcha powder. The refreshing taste of the strawberry sauce coupled with the whipped cream serves to elevate the great flavor of the Uji Matcha even more.

Uji Matcha Mont Blanc Tart: ¥390


The Uji Matcha Mont Blanc Tart is made with Uji Matcha batter, Uji Matcha whipped cream, white bean paste, and green tea cream. The refined sweetness is complemented by the mellow aroma and slight bitterness of Uji Matcha.

How would you like to enjoy these treats beneath the cherry trees?

Information

Strawberry Uji Matcha Frappe

Uji Matcha Mont Blanc Tart

Available: April 6 – Mid-May, 2022

Available at Participating McDonald's Japan Locations with 'McCafe by Barista'

Official Site: https://www.mcdonalds.co.jp/

Fate/Grand Order Galatea Cooking Project Recipes Available for a Limited Time

A selection of recipes inspired by the Fate/Grand Order mobile game are now available until February 11, 2022! These were developed by FGO Project and supervised by the popular site Cookpad.

FGO Original Apron Design

The cooking project is being held to commemorate the in-game Valentine's event going on for a limited time. Five recipes inspired by the game's armor will be introduced on social media, the game's official site, and Cookpad for five consecutive days, from February 7 until February 11. In addition, 50 people who respond to the Cookpad recipe will be selected by lottery to win an original FGO apron.

Don't miss these costume-inspired recipes!

©TYPE-MOON / FGO PROJECT

English Dessert Strawberry Eton Mess Available at koe lobby During the Holiday Season

The koe lobby on the first floor of hotel koe Tokyo is now selling the traditional English dessert Strawberry Eton Mess for a limited time. 

Eton Mess is made with a mixture of strawberries, meringue, and whipped cream, and is popular during the holiday season!

koe lobby's Eton Mess features a baked meringue with a crispy texture, homemade sweet and sour strawberry sauce, and fluffy cream and fresh strawberries. If you're in the area, be sure to order one before they're gone!

Information

Available: Starting December 21, 2021 

Available Hours: 12:00-18:00 (Last Order at 17:30)

*While supplies last. 

Price: ¥850 (Tax Included) 

*Drink Set: ¥1,290 (Tax Included)

Address: koe lobby (3-7 Udagawacho, Shibuya, Tokyo)

Hours: 7:30-12:00 (Breakfast, Last Order at 11:30) / 12:00-15:00 (Lunch, Last Order at 14:30) / 15:00-20:00 (Tea Time, Last Order at 19:30)

*After 18:00 only drinks and bread are served. 

Official Site: https://hotelkoe.com/food/ 


Cute Brothers Grimm's 'Rapunzel' Themed Dessert Buffet to be Held for Six Days

Wedding venue 'Art Grace Wedding Coast Tokyo Bay' will be hosting the 'Princess Rapunzel's Flower Sweets Party,' a colorful garden-themed dessert buffet based on The Brothers Grimm's 'Rapunzel' for six days this Winter. The buffet will be open on November 14, November 21, November 23, December 4, December 8, and December 25. 

 

Rapunzel's Singing Voice Rare Cheese Tart

Sweet and Sour Romance Flavored Strawberry Mont Blanc




Rapunzel's Yellow Carrot Salad

Braided Meat Pie

Dressed Up in Flowers Berry Roll Cake

 

You'll find a selection of over 20 delicious desserts that can be enjoyed by both children and adults at the buffet, including a cheese tart topped with a drawing of Rapunzel, a strawberry mont blanc that tastes like a sweet and sour love with a prince, roll cakes and chiffon cakes topped with plenty of flowers. It isn't just sweets either! You can also enjoy braided meat pies, vegetable and chicken meatballs with tomatoes, and a spicy doria among other savory meals.

The buffet will be held in the spacious wedding venue, which boasts impressive views and a gentle sea breeze. The hall will be decorated in flowers, inviting customers into a spectacular new world. Whether you're a couple, a friend group, or a family with children, be sure to check out this floral sweets party!  

 

Information

Dessert Buffet 'Princess Rapunzel's Flower Sweets Party' 

Availability: November 14, November 21, November 23, December 4, December 8, December 25 (Reservations required) 

Opening Hours: First Session 12:30 ~ 14:00 (L.O 13:30) Second Session: 15:00 ~ 16:30 (L.O 16:00)

Location: Art Grace Wedding Coast Tokyo Bay Guest House

Address: 5-8-2 Meikai, Urayasu City, Chiba 279-0014

Details & Reservations:  https://www.bestbridal.co.jp/guestparty/chiba/artgrace_shinura/2021event-79/ 

Hello Kitty and Pierre Hermé Collaboration Series Coming to Sanrio Stores

Everyone's favorite cartoon cat Hello Kitty is about to celebrate her birthday! To celebrate, Sanrio is releasing a collection of limited-time goods in collaboration with world-famous patisserie Pierre Hermé starting October 20, 2021. These items will be on sale at Sanrio stores nationwide, in specific department stores, and on the official Sanrio online store. 

Collaboration with Hello Kitty's favorite sweet, Ispahan

Ispahan, a raspberry cake, is Hermé's signature dessert. For Hello Kitty's birthday celebration the creator drew the character in an elegant rose-inspired dress inspired by the sweet. This design was made with the hope that Hello Kitty will continue to bring different people and cultures together for years to come. 

Mascot Keychain  Hello Kitty/Mimmy: ¥2,530

Accessory Case: ¥3,080

Inspired by Pierre Hermé's Ispahan and Satine sweets, fans will love these colorful goods perfect for a birthday celebration. 

Hello Kitty Birthday Doll: ¥15,400 (Tax Included)

Each year a Hello Kitty Birthday Doll is released, and 2021 is no different! This year, the doll is wearing an elegant dress designed exclusively for the collaboration. Each one has an embroidered serial number on the left leg, and quantities will be limited. 

Gâteau Anniversaire Hello Kitty: ¥2,640 (Tax Included)

This special birthday dessert will be available at Pierre Hermé Paris Aoyama from November 1 to November 15. It includes a special Hello Kitty Ispahan along with a scoop of rose ice cream and a dusting of raspberry powder!

©'21 SANRIO 著作(株)サンリオ

Information

Hello Kitty and Pierre Hermé Collaboration Design Series

Release Date: October 20, 2021

Sanrio Official Goods Page: https://www.sanrio.co.jp/goodsinfo/kt-pierreherme-202110/ 

Hello Kitty and Pierre Hermé Birthday Doll 2021

Price: ¥15,400 (Tax Included)

Release Date: October 20, 2021

Where to Buy: Sanrio Stores, Sanrio Areas at Department Stores

Gâteau Anniversaire Hello Kitty 

Available: November 1 – 15, 2021 *Limited-time only

Where to Buy: Pierre Hermé Paris Aoyama 2F Heaven

Autumn Limited Parfait Released at The Strings Hotel Tokyo Intercontinental's Cafe & Bar Rhythmos

Between September 15 and November 30 2021, two seasonal Autumnal Strings Parfaits will be available to order at the Rhythmos Cafe & Bar, found on the 26th floor of The Strings Hotel Tokyo Intercontinental. Executive pastry chef Osada Gaku has selected seasonal fruits and flavors such as citrus, chestnut, and crystal pomelo to create an artistic autumnal parfait. For parfait lovers who want to compare the seasonal dessert with Rhythmos' standard parfait, the iconic Duo Parfait set will still be available to purchase along with a selection of drinks. This sweet treat can be enjoyed not only with afternoon tea but also as a post-dinner dessert.

 

The Marron parfait is formed of crimson and purple layers, starting with chestnut cream and panna cotta, with beautifully textured glacé chestnut chunks and fluffy candied chestnuts. The rum-infused custard cream brings out the chestnut taste, with the addition of panna cotta and acidic cassis jule bringing the taste to a whole new level.

The orange Autumn Citrus parfait is made with seasonal citrus fruits, including crystal pomelo,  mikan, and pink grapefruit. Starting with the fresh citrus, you'll find an orange and bergamot jule, paired with a caramel panna cotta and cream to balance out the subtle sweet and bitter flavors, along with chocolate cream and panna cotta, plus a cookie crunch to accent. The refreshing acidity of the citrus combined with the bittersweet caramel come together to create a wonderful harmony for your tastebuds.

Why not enjoy a blissful and mature lunchtime with this luxurious seasonal parfait?

Information

The Strings Parfait – Marron/Autumn Citrus

Availability: September 15 ~ November 30, 2021

Location: Cafe & Bar Rhythmos (26F)

Opening Hours: 11:30 ~ 20:00 (L.O.18:30) *Subject to change due to Covid-19 rules

Reservations:

Tel. 03-5783-1258 (Direct restaurant reservation line)

Official Site:https://intercontinental-strings.jp/jp

Second Pokémon Room Summer Vacation Project comes with Original Themed Recipes

Cosmos Hotel Management have announced a new Pokémon Room option at APARTMENT HOTEL MINIMARU, complete with special Pokèmon original recipes. APARTMENT HOTEL MINIMARU is a hotel service that offers spacious rooms and kitchen spaces, ideal for families and large groups.

You can make lasting summer memories as you cook adorable themed meals as a family in their incredible new Pokémon themed room.

Original Recipe (preview)

The dining and sleeping areas of the impressive new room are covered in Pokéball motifs, while the cute Pokémon appear to be playing hide and seek throughout the wallpaper. You'll be greeted by a giant Snorlax plushie on the bed and have your food served on Pokèmon themed plates and cups – Perfect for Pokèmon lovers! The room will be available at MINIMARU in Tokyo, Kyoto, and Osaka.

Following their Pokémon Card Game Sword & Shield / Family Pokémon Card Game free summer vacation project, MINIMARU have prepared several original recipes for guests of the new Pokémon Room. Try making some cute Pokémon dishes and desserts in the kitchen for yourself, with recipes including Pikachu Omurice and more!

The Pokémon Room offers 7 special dinner and snack recipes for parents and children to make during their stay. The ingredients are easily obtained at the local supermarkets and cooked in the kitchen space. You can even share your handmade masterpiece on social media using the hashtag #ポケモンルームレシピ (pokémonroomrecipe).

©2021 Pokémon. ©1995-2021 Nintendo / Creatures Inc. / GAME FREAK inc.
ポケットモンスター・ポケモン・Pokémonは任天堂・クリーチャーズ・ゲームフリークの登録商標です。

Long-Standing Kyoto Tea Wholesaler Yamamasa Koyamaen Opens Cafe in Tokyo

TZEN, a company dedicated to promoting traditional Japanese culture around the world, has teamed up with Yamamasa Koyamaen, a tea wholesaler in business since the Edo period, to open a new matcha cafe in Tokyo!

ATELIER MATCHA, a quick walk from Ningyocho station, is harnessing the concept of 'the third wave of matcha,' serving up premium matcha in a cozy atmosphere. 

MATCHA Cookies & Cream Shake: ¥748 (Tax Included) 

MATCHA with Warabimochi and Red Bean Topping: ¥748 (Tax Included)

MATCHA Jelly Cider: ¥660 (Tax Included)

MATCHA Granola and Yogurt Latte: ¥715 (Tax Included)

MATCHA Cotton Candy Milkshake: ¥748 (Tax Included)

MATCHA Affogato: ¥660 (Tax Included)

MATCHA Shot (Espresso Style): ¥220 (Tax Included) / MATCHA Water: ¥275 (Tax Included) / MATCHA Green Tea: ¥330 (Tax Included)

Supreme MATCHA Terrine: ¥660 (Tax Included)

(This is a partial menu, all prices are for those dining in.)

Matcha is becoming popular around the world. ATELIER MATCHA was created to offer customers a unique experience which showcases the true taste and culture of this beloved tea grown in Japan. 

Yamamasa Koyamaen is a Kyoto institution, cultivating and grinding matcha tea leaves for 160 years. Over 1,000 tea retailers, department stores, domestic and international trading companies and hotels stock their high-grade matcha, gyokuro, sencha, and other specialty teas, making them one of the most recognized and respected names in this traditional Japanese art. The company even prefers to call themselves a 'studio' rather than a 'factory', using the 800-year history of tea cultivation in Uji, Kyoto as a starting point to create their masterpieces. 

ATELIER MATCHA is Yamamasa Koyamaen's first cafe, and also the company's first experience selling directly to consumers. 

Blending the highest-grade matcha with locally made sweets, the cafe hopes customers will enjoy these original creations while surrounded by the relaxing aroma of tea. 

The matcha used in the cafe includes signature Yamamasa Koyamaen blends, including Ogurayama and Tennozan, both varieties often used in tea ceremonies. For a limited time, the cafe is offering a single-origin blend with one rare variety of matcha, as well as a beverage made with tencha, which are the leaves used to make matcha before being ground down in a stone mortar. Visitors can also enjoy gyokuro and hojicha teas, made from carefully selected leaves. 

Pulling recipes from Yamamasa Koyamaen's book 'Kyoto Uji-Koyamaen: Simple Matcha Drinks to Enjoy at Home,' the menu features refreshing drinks blending the traditional with the modern, with unexpected combinations of soda, fruit and yogurt. Seasonal drinks will also be making an appearance, including shaved ice in summer and chocolate drinks in winter. 

The name MATCHA SHOT packs a punch, using matcha instead of espresso for a needed pick-me-up. MATCHA WATER, a refreshing cup of watered-down tea, offers a way to fully enjoy the fullness and more hidden flavors of this popular Japanese tea. 

As expected, ATELIER MATCHA also has a sweets menu set to impress: these sweet treats feature only the best, created with the top 0.03% of total national matcha production. This insanely high-quality matcha is a part of Yamamasa Koyamaen's ultimate matcha experience project, titled "ALL FOR ONE," which provides these rare leaves to some of the country's top professionals in various fields. 

At opening, only limited qualities of the Supreme MATCHA Terrine, made by well-known pâtissier Toshi Yoroizuka, will be available. 

These authentic matcha creations are perfect for a hot summer's day, or as a gift for a friend. When in Tokyo, don't miss it!

Information

ATELIER MATCHA 

Address: 1-5-8 Nihonbashi Ningyocho, Chuo Ward, Tokyo 103-0013, Japan

Access: 30-second walk from Ningyocho Station/5-minute walk from Suitengumae Station

Open Date: August 2, 8:00

Hours of Operation: 8:00-19:00 (Last order 18:30)

Closed on Tuesdays (Open daily throughout August) 

Phone Number: 03-3667-7277

Official Site: https://ateliermatcha.com/

Starbucks Japan Reveals Peach and Pineapple Frappuccinos

Starbucks Coffee Japan is releasing its new summery GO Pineapple Frappuccino® and GO Peach Frappuccino® at all branches on August 4.

Starbucks Japan's first pineapple beverage, plump and sweet

Left: GO Pineapple Frappuccino® | Right: GO Peach Frappuccino® | Tall ¥680 (Takeaway), Tall ¥693 (Have-In)

The two fruity drinks arrive in time for the height of Japanese summer this August. This also marks the first time Starbucks Japan is serving up a pineapple Frappuccino®. The GO Pineapple Frappuccino® is loaded with ripe and fresh pineapple pieces along with a pineapple puree and pineapple sauce. When you've sipped about half the cup, mix in the whipped cream to transform the drink into smooth and milky heaven.

The GO Peach Frappuccino® is also loaded with its titular fruit, making it so refreshing it's like eating a whole juicy peach. Enjoy a combination of fresh peach pieces, puree, and sauce, one which maintains the rich original flavour of this summer-classic fruit.

Reusable Coffee Cup With Changeable Coloured Lids (437ml) | ¥385 (Tax Included)

August 2nd will mark 25 years since Starbucks arrived in Japan, bringing to the country a culture of walking around with your coffee in hand. This summer, the coffee chain is also releasing a new collection of seasonal tumblers, as well a new reusable coffee cup which you can swap out with different coloured lids. While the new beverages are on sale, if you buy one of them together with a reusable cup, you can get a free size upgrade on your Frappuccino®.

Information

GO Pineapple Frappuccino®

GO Peach Frappuccino®

Running: August 4, 2021 – September 21, 2021

Official Website: https://www.starbucks.co.jp/

Sumikko Gurashi Bubble Tea Released by XIE XIE PEARL

Bubble tea shop XIE XIE PEARL is collaborating with San-X and their popular corner-dwelling characters Sumikko Gurashi with a line-up of drinks and merch until August 23.

Fruit is the theme of the collaboration which arrives in a line-up of colourful beverages served in limited-time cups. Each character's drink is loaded with toppings.

Shirokuma's Peach Milk | ¥756 (Tax Included)

Neko's Jewel Berry Lemonade | ¥756 (Tax Included)

Tonkatsu's Caramel Banana Milk | ¥756 (Tax Included)

Penguin's Jewel Mint Lemonade | ¥756 (Tax Included)

Original collab goods

Large Stickers | 4 Designs | ¥330 (Tax Included)

Mini Tote Bag | ¥990(Tax Included)

Mirrors | 5 Designs | ¥550 (Tax Included)

Re-release of previous collab merch

Free novelty stickers and pouch

If you order one of the collab drinks you'll receive a free sticker, and if you order all four drinks, you get an original Sumikko Gurashi pouch. All you need is your receipt to show at the register.

©︎2021 San-X Co., Ltd. All Rights Reserved.

Information

XIE XIE PEARL x Sumikko Gurashi

Running: July 22, 2021 – August 23, 2021

Official Website: https://www.krg-inc.com