Kyary Pamyu Pamyu's 'Ninja Re Bang Bang' Remixed by Steve Aoki For Nintendo Switch's Ninjala
Kyary Pamyu Pamyu's hit song Ninja Re Bang Bang was remixed by twice Grammy Award-nominated DJ Steve Aoki. Titled Ninja Re Bang Bang Steve Aoki Remix, the song was released worldwide today across digital and streaming music services.
The song was released in the US from Steve Aoki's label Dim Mak as well as the prominent label Smash the House which plays host to the Belgian dance music festival Tomorrowland. That makes Kyary for the first Japanese female artists to have a release from both of these international labels.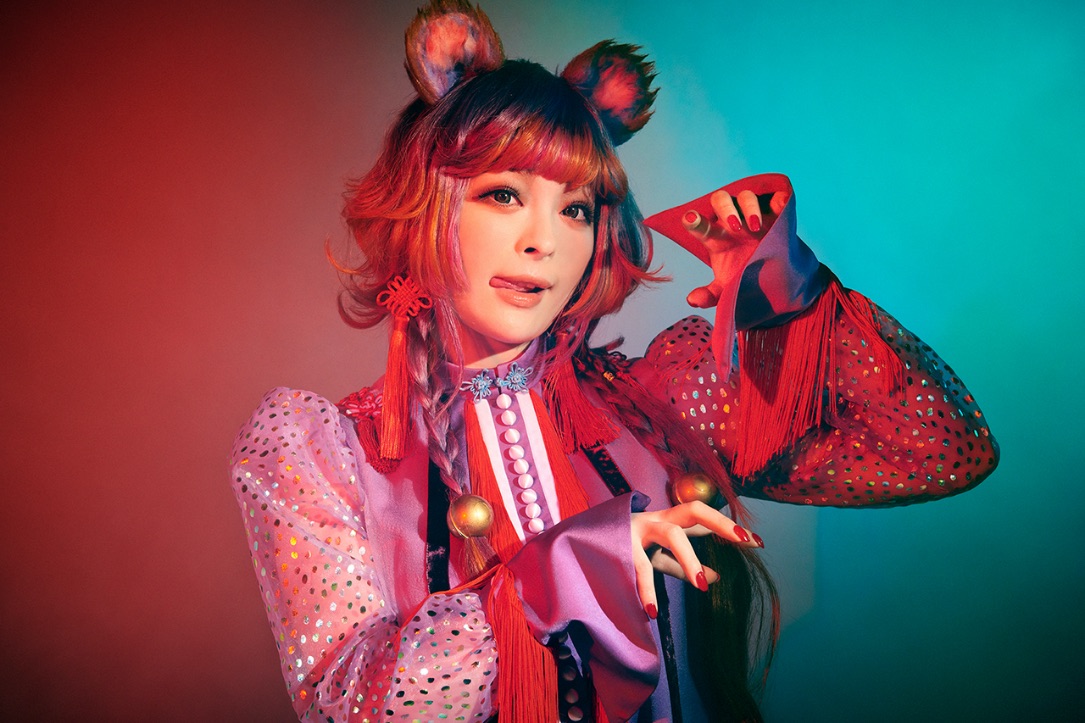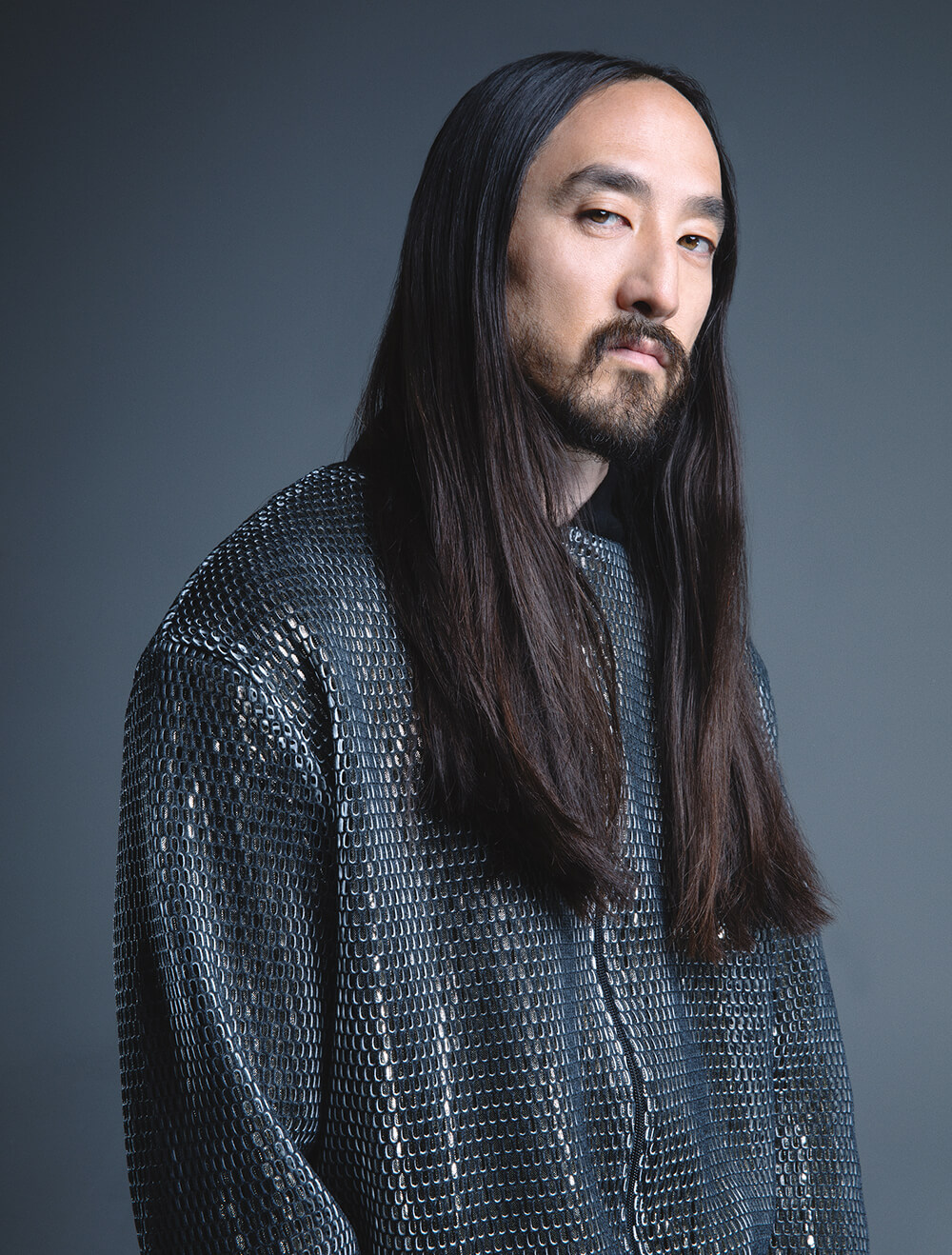 Steve Aoki's remix of Ninja Re Bang Bang was released as part of Kyary Pamyu Pamyu's collaboration with the new video game Ninjala which was released worldwide on Nintendo Switch™️ yesterday (June 24).
Steve commented: "I've always been a huge, huge fan of Kyary Pamyu Pamyu and her producer Yasutaka Nakata, so getting to work on this remix made me so happy. It really is an honour. It's a really great song, so working on it was a lot of fun for me."
"Ninjala" Commercial (feat. Ninja Re Bang Bang Remix)
As well as a commercial, a special Ninjala x Kyary Pamyu Pamyu mashup video was released to promote the game. The video below sees the Ninjala characters doing the famous Ninja Re Bang Bang choreography. Steve Aoki also makes an appearance.
Kyary Pamyu Pamyu x Ninjala – "Ninja Re Bang Bang Steve Aoki Remix" Mashup Video
As well as these two videos, future in-game collaborations are set to take place in Ninjala, so look forward to them.
Information
Ninja Re Bang Bang Steve Aoki Remix
Released: June 25, 2020
Distributed By: Japan: ASOBIMUSIC / USA: Dim Mak / Europe: Smash the House
Download/Stream Here: kppm.lnk.to/ninja
RELATED ENTRIES
Kyary Pamyu Pamyu to Perform Live at FUELFEST JAPAN, America's Largest Car Festival

Last year, one of the largest car festivals in America was held in Japan for the first time. FUELFEST JAPAN was a massive success, bringing in an audience of over 33,000 people to Fuji Speedway and transforming the space into what felt like the world of Fast & Furious. The event is returning to Fuji Speedway on August 11, 2023, and Kyary Pamyu Pamyu will be taking the stage for a live performance.

 

The 2023 event will be on an even larger scale. Actor Cody Walker, the brother of the late Paul Walker, will be in attendance, along with over 2,000 show cars, including many used in the Fast & Furious films. Guests can also enjoy drifting and supercar ride-alongs, a 0-200m drag race, and many other car-centric events, as well as a merchandise and food area. It'll be difficult to see everything in a single day!

Kyary Pamyu Pamyu is slated to perform at the event. The artist, now hugely popular in the United States, performed at the world-renowned music festival Coachella in 2022, as well as the Fonda Theater in Los Angeles soon after.

Whether you're a fan of cars or just a fan of good music, FUELFEST JAPAN is sure to impress. This one-day event will be packed with content, so don't miss this blend of Hollywood supercars and Kyary's kawaii performance!

Information

FUELFEST JAPAN
Date: August 11, 2023
Title: FUELFEST JAPAN, Japan's Largest Car Festival
Venue: Fuji Speedway (694 Nakahinata, Oyama, Sunto District, Shizuoka 410-1307)
Time: Doors open at 10:00, Concert ends at 18:00

[Live Report] Kyary Pamyu Pamyu Slays the Stage at Packed Anime Central Show in Chicago

Heading towards the concert venue inside the Hyatt Regency in Chicago, it was no surprise to see the line for Kyary Pamyu Pamyu's show snaking through the halls to wrap around the building. Anime Central–the largest anime and manga convention in the midwest United States–played host to the concert, and fittingly, plenty of fans were clad in over-the-top cosplay, while many others proudly wore past Kyary concert tees, touting their steadfast devotion to Japan's most kawaii pop princess.

This would be the third stop on Kyary's first world tour in five years, following successful shows in New York and Los Angeles.

Since her debut over a decade ago, Kyary Pamyu Pamyu has steadily amassed a global following, bringing new fans into the fold with every catchy tune and feast for the eyes she releases. Her name conjures thoughts of oversized bows and danceable earworms, and just last year, the artist performed for a hyped crowd at Coachella, a music festival that needs no introduction.

In October 2022, Kyary wrapped up her lengthy 10th Anniversary Tour around Japan, performing the majority of her 105 songs at the legendary Nippon Budokan in Tokyo. During this tour, the artist made global headlines by announcing the Local Japan Project, a way to revitalize towns and cities around Japan suffering from the pandemic's aftermath through collaborative releases with small businesses. From limited-edition foods to special pink KPP-inspired train cars, the impact was palpable–if not by sheer funds, by contagious cheeriness.

Named Japan's Kawaii Harajuku Ambassador by the Mayor of Shibuya, Kyary dabbles in a little of everything, from fashion and dance to cultural endeavors. Her natural ease in front of a crowd has a way of pulling in an audience–and Chicago was no exception. She came prepared to share the deeper meaning of kawaii while challenging stereotypes, accepting individuality, and sharing thoughts of a more open and artistic future.

Prior to the start of the show, French DJ and trackmaker Moe Shop warmed up the crowd with an intense set that had the room shaking with a combination of bass and mass jumping. Although seating was provided for audience members, it was impossible to stay standing as the set began, featuring some of the electro-artist's biggest hits from Baby Pink to GHOST FOOD (feat. TOREINA). As the first few seconds of CANDY CANDY (Moe Shop Remix) began, the room seemed to burst open, with more and more pink glowsticks beginning to illuminate the crowd.

Packed with kawaii devotees from wall to wall, brief quiet fell as stagehands rushed to decorate the set with POPPP icons, cueing some guests in the front to begin chanting Kyary's name. As the venue lights dimmed, a brief film briefly introduced Kyary Pamyu Pamyu's history as if she was a character in a storybook, a hero desperate to illuminate the darkness in the world with all things pink and cute.

With her trusty dancers in tow, she finally took the stage as De.Ba.Ya.Shi. 2021, the techno-heavy first track on Kyary's newest album Candy Racer, set the stage for a night of addictive tunes and carefree fun.

A highlight of the concert's first half was Dodonpa, sending the crowd into an absolute frenzy. The experimental track's erratic energy, heavy house influence, and gibberish lyrics invite anyone to sing along, regardless of mother tongue, making it an immediate fan-favorite with international Kyary fans.

Upon its release as the fifth single from Candy Racer, Kyary encouraged anyone interested to use the song in their online videos, also opening an official contest encouraging creators to send their best interpretation. The artist navigated through the tricky lyrics with relative ease as the audience egged her on, jumping along with the chorus's hypnotic beat.

As the song concluded, fans screamed and cheered as Kyary finally began her brief English MC clad in a completely pink princess dress, complete with crown. Asking the audience their favorite color, the correct answer was obvious, and the artist nodded enthusiastically. "This is a pink show," she stressed.

Leaping into Ninja Re Bang Bang, the artist and dancers performed the legendary choreography with ease as diehard fans imitated the shinobi hand gestures in time with the track.

In 2011, Kyary leaped from the local scene in Harajuku to the outside world with the release of PONPONPON. The bizarre and colorful music video immediately made the rounds on YouTube, and despite being relatively unknown at the time, the artist instantly had a viral hit on her hands. During the Chicago show, a remixed intro of the song, originally produced by Yasutaka Nakata, struck fans with the promise of lethal nostalgia. As the track began in earnest, Kyary bid the fans to dance along–it seemed that the request wasn't necessary, as the audience was already in full swing.

KYARY ANAN pic.twitter.com/aw77siGxOL

— きゃりーぱみゅぱみゅ (@pamyurin) May 20, 2023

Cherry Bonbon and Kyary ANAN followed, the latter of which saw fans chanting the singer's name along with the lyrics. Though some present at the concert were likely unfamiliar with the music filling the hall, the energy was unrivaled, and it was nearly impossible to escape the waves of exhilaration and feverish fondness that penetrated the air.

If you weren't a Kyary Pamyu Pamyu fan when you walked in, you certainly were when you walked out, whether her sound was your typical poison or not.

Invader Invader and Fashion Monster, tracks used in popular GU ads in Japan during the early 2010s, have similar staying power in the U.S., and are both credited as some of Kyary's most popular songs. Prior to the start of Fashion Monster, a brief interlude began, in which the video monitors broadcast an impressive collection of snapshots of Kyary's fashion over the past decade. A costume change was imminent, and when the artist returned to the stage, she donned a pink mask and pink ruffled dress, both seen during her Budokan performance late last year. Holding her mic beneath the mask seemed like an annoyance, but Kyary seemed to thrive off of the challenge, not missing a beat.

In its entirety, the setlist included nearly 20 tracks, easily checking off a bucket list item for hundreds of fans in the audience. Entry to the concert was included with a pass to the popular convention, though seating wasn't guaranteed, causing dedicated fans to line up for hours prior to the show's 6:30 start time.

But there were no complaints to be heard–instead, there was immense gratitude towards Kyary, her management company, and Anime Central for bringing the singer to Chicago.

Considering Kyary's upward trajectory to date, it's impossible to imagine a future in which the singer doesn't continue catapulting towards the zenith of bubble pop legends in a global sense. The singer will now travel to Europe for the remainder of her world tour, and reports from there are sure to reflect the same general sentiment. Kyary Pamyu Pamyu is here to stay, and kawaii culture is sure to continue its spread.

Written by Carley Garcia

Kyary Pamyu Pamyu to Release 'CANDY CANDY (Moe Shop Remix), Artist to Perform Solo Concert at Hibiya Open Air Concert Hall in July

A Moe Shop Remix of Kyary Pamyu Pamyu's legendary song CANDY CANDY, originally released in 2012, will appear on streaming services on April 21.

Moe Shop is a DJ and trackmaker whose one-of-a-kind sound is influenced by French electronica and Japanese pop music. Having amassed a global following, the creator claims to be greatly influenced by Yasutaka Nakata, Kyary Pamyu Pamyu's producer.

CANDY CANDY (Moe Shop Remix) is the second remix to be released by the Harajuku star. In 2020, Ninja Re Bang Bang (Steve Aoki Remix) was released to massive fanfare. The new pop tune has a completely different vibe than the original, and fans won't want to miss it.

Recently, it was announced that Moe Shop would be performing as the opening act for the three U.S. dates of Kyary Pamyu Pamyu's POPPP world tour starting in May. The two artists will also be collaborating on a special YouTube Live, allowing fans from around the world to participate in the festivities. The jacket illustration for the single, created by illustrator Natsumi Yoshida, has also been unveiled.

After the world tour concludes, Kyary Pamyu Pamyu will hold a special solo concert on July 15 at the Hibiya Open Air Concert Hall. 'Kyary Pamyu Pamyu Special Live 2023 ~Midnight Sun~' will be held to commemorate the 100th anniversary of the venue.

Information

CANDY CANDY (Moe Shop Remix) – Kyary Pamyu Pamyu
Release Date: April 21, 2023
Streaming URL: https://moeshop.fanlink.to/candy-candy-remix-jp

<Solo Concert Information>
Celebrating 100 Years: Kyary Pamyu Pamyu Special Live 2023 ~Midnight Sun~
Date: July 15, 2023
Venue: Hibiya Open Air Concert Hall
Time: Open at 16:30 / Show starts at 17:30
*No admission for preschool-aged children

■Tickets
KPP Club Member Pre-sale: April 17, 18:00 ~ April 24, 23:59
URL: https://kyary.net
Front Block Reserved Seats: ¥9,900 (Tax Included) *Only available to KPP Club members, bonus merchandise included
General Reserved Seats: ¥5,500 (Tax Included)

Sponsor: Hibiya Open Air Concert Hall 100th Anniversary Executive Committee
Planning/Production: ASOBISYSTEM Co., Ltd.

Contact:
HOT STUFF PROMOTION
050-5211-6077
https://www.red-hot.ne.jp/

<World Tour Information>
Kyary Pamyu Pamyu WORLD TOUR 2023 -POPPP-
May 15 – New York|Webster Hall
May 17 – Los Angeles|The Novo
May 19 – Chicago|Anime Central
June 2 – Barcelona|PRIMAVERA SOUND 2023 Parc del Forum
June 5 – Paris|Cabaret Sauvage
June 7 – London|London EartH Hall
June 9 – PRIMAVERA SOUND 2023 Ciudad del Rock

Special Tour Website
https://wt2023.kyary.asobisystem.com/

Kyary Pamyu Pamyu Performs Theme Song for RPG Dark Tales ~Mirror and Mad Princess~

The smartphone game Dark Tales ~Mirror and Mad Princess~ was officially released on April 11, and the popular singer and talent Kyary Pamyu Pamyu performed the theme song for the title.

The dark RPG tells a tale of the loss of childlike innocence and was pre-downloaded over 1 million times. The theme song, Magical Mirror, was written and composed by Yasutaka Nakata.

Fans of the genre won't want to miss out on this mysterious mobile title!

Kyary Pamyu Pamyu World Tour: Future Funk Guru Moe Shop to Perform at 3 U.S. Shows

Kyary Pamyu Pamyu will embark on her world tour POPPP in May, performing in seven cities around the world. Trackmaker and DJ Moe Shop, a leader in the world of Future Funk, will appear as the opening act for three U.S. tour dates.

Moe Shop's unique fusion of French house music and Japanese pop and club tunes has earned the artist over 26 million views per year on YouTube and over 31 million views per year on Spotify, making them one of the most popular electronic music artists around the globe. The artist has gone on record to say that they have been largely influenced by Yasutaka Nakata, Kyary Pamyu Pamyu's producer, and their addictive sound is making waves in both Japan and abroad.

To celebrate this incredible collaboration, a playlist of songs selected by Moe Shop is now available on Spotify. Be sure to give it a listen!

【Spotify】Kyary Pamyu Pamyu meets Moe Shop

Kyary Pamyu Pamyu to Appear as a Regular on NHK Educational TV's 'Let's Play English Meets the World'

Kyary Pamyu Pamyu will appear as the Novice Wizard Kyary on NHK Educational TV's Let's Play English Meets the World. The series will premiere on April 4, 2023.

Yasutaka Nakata will produce the show's opening theme and a selection of music used throughout.

<Comment from Kyary Pamyu Pamyu>

"I'm so thrilled to be appearing on a show I've watched since I was a kid!
Even though I often perform overseas, I'm still a beginner in English. I hope I can learn together with everyone through this series!

Also, Yasutaka Nakata is providing the opening song and quite a few tracks throughout the show.

Some of the tracks you'll hear are very different than the standard Kyary songs, so I hope you'll enjoy them and sing along!"

Information

Let's Play English Meets the World (NHK Educational TV)
First Broadcast: April 4, 2023 (Airing Tuesdays at 8:35AM)

<About the Series>
People from all around the world travel to the Novice Witch Kyary's house to teach her tons of interesting things. As you listen and play along, you might also find yourself speaking English before you know it! The series will also be filled with games, cartoons, and plenty of singing and dancing, so you'll certainly want to tune in! Just what kind of fun awaits?

Kyary Pamyu Pamyu WORLD TOUR 2023 – POPPP –

May 15, 2023
New York, U.S. – Webster Hall
https://www.axs.com/events/471552/kyary-pamyu-pamyu-tickets?skin=websterhall

May 17, 2023
Los Angeles, U.S – The Novo
https://www.axs.com/artists/1262/kyary-pamyu-pamyu-tickets

June 2, 2023
Barcelona, Spain – PRIMAVERA SOUND 2023 Parc del Forum
https://www.primaverasound.com/

June 5, 2023
Paris, France – Cabaret Sauvage
https://www.seetickets.com/fr/d/event/kyary-pamyu-pamyu/cabaret-sauvage/8769451

June 7, 2023
London, England – London EartH Halll
https://www.gigsandtours.com/tour/kyary-pamyu-pamyu

June 9, 2023
Madrid, Spain – PRIMAVERA SOUND 2023 Ciudad del Rock
https://www.primaverasound.com/

More Details
https://wt2023.kyary.asobisystem.com/

Kyary Pamyu Pamyu to Embark on First World Tour in Five Years

The Kyary Pamyu Pamyu World Tour 2023, titled POPPP, will begin this May!

This will be the singer's first world tour in five years, as last year's planned international tour was canceled. Kyary will perform in six cities–New York, Los Angeles, Madrid, Barcelona, Paris, and London. The Spain shows will take place during the massive Primavera Sound music festival.

In 2022, Kyary Pamyu Pamyu performed as the final act on the Gobi Stage at Coachella, the world's largest music festival held in Indio, California. The artist received accolades from both the American audience and viewers from around the world. This year, Kyary is continuing to attract attention as the first Japanese solo artist to be featured in Global Spin, an original showcase of artists from around the world made by the Recording Academy in the U.S., the organizer of the Grammy Awards.

Information

Kyary Pamyu Pamyu WORLD TOUR 2023 – POPPP –

May 15, 2023
New York, U.S. – Webster Hall
https://www.axs.com/events/471552/kyary-pamyu-pamyu-tickets?skin=websterhall

May 17, 2023
Los Angeles, U.S – The Novo
https://www.axs.com/artists/1262/kyary-pamyu-pamyu-tickets

June 2, 2023
Barcelona, Spain – PRIMAVERA SOUND 2023 Parc del Forum
https://www.primaverasound.com/

June 5, 2023
Paris, France – Cabaret Sauvage
https://www.seetickets.com/fr/d/event/kyary-pamyu-pamyu/cabaret-sauvage/8769451

June 7, 2023
London, England – London EartH Halll
https://www.gigsandtours.com/tour/kyary-pamyu-pamyu

June 9, 2023
Madrid, Spain – PRIMAVERA SOUND 2023 Ciudad del Rock
https://www.primaverasound.com/

More Details
https://wt2023.kyary.asobisystem.com/

Report: Kyary Pamyu Pamyu's Tasty Time in Gastropolis Kobe – Sweets Edition

Kobe is filled with famous sightseeing spots like the nostalgic Ijinkan neighborhood and port. The city is packed with fashionable shops and restaurants and is highly regarded for its selection of tasty sweets!

The port city, with over 150 years of history, has fostered a unique and diverse culinary culture.

Recently, Kyary Pamyu Pamyu began starring in a series of promotional videos for the Gastropolis Kobe project. The artist traveled to the city to partake in plenty of delicious treats, and MOSHI MOSHI NIPPON went along for the ride! Here are some of the singer's favorite spots around town.

Kobe, known as a city where East meets West, is lined with sweets shops that are unique to the area.

The tea salon TOOTH TOOTH Dekoboko Sabo opened in 2019 in the Kobe City Museum and offers a menu that mixes Western food and sweets with tea and ingredients from traditional Japanese cuisine. Kyary ordered the Dekoboko Sabo Afternoon Tea Set, a collection of western sweets blended with the essence of traditional Japanese flavors. Guests are invited to enjoy their tea and sweets in a one-of-a-kind space filled with Meiji period flare and retro Western furniture. Those interested will need to make a reservation, so be sure to remember the next time you're in Kobe.

TOOTH TOOTH Decoboco Sabo

Address: 24 Kyomachi, Chuo Ward, Kobe (Inside the Kobe City Museum)

Hours: 9:30-17:30 (Last Order at 16:30) 

Closed Mondays

Official Site: https://toothtooth.com/restaurant/decoboco-sabo

The next stop was Kobe Nankin-machi, one of the three major Chinatowns in Japan. Kobe MILK is known nationwide for its Apricot Pudding, which is made with local ingredients. The raw apricot pudding is mixed with milk brought from the foot of Mt. Rokko and other ingredients from Hyogo Prefecture. Of course, Kyary ordered some, and was amazed by its fluffy texture. You can only enjoy it in Kobe–also, the shop sells other puddings mixed with seasonal fruits, so don't miss those either!

Kobe MILK

Address: Shin-Motomachi Building 1F (1 Motomachi-dori, Chuo-ku, Kobe)

Hours: Weekdays 9:30-19:00 / Weekends 9:30-19:30

Official Site: https://kobe-milk.com

For Kyary's final stop, the singer visited the Moore House, a cafe located in a building with over 100 years of history. Guests are surrounded by greenery, and the Western-style building is incredibly elegant. The Strawberry Mille-feuille Kyary ordered was created by an expert patissier and based on the strawberry mille-feuille recipe from the legendary French restaurant Maxim's de Paris in Ginza. A generous amount of custard cream complements the crispy pie crust and enhances the sweetness of the fresh strawberries. We'd recommend it with a glass of champagne–if you're of age.

Kitano Ijin-kan Moore House

Address: 2-9-3 Kitanocho, Chuo-ku, Kobe

Hours: 11:00-17:00

Closed Tuesdays

Official Site: https://www.kitanomoore.com/cafe/

The streets of Kobe are packed with sweets that you can only enjoy if you visit. Why not come experience these incredible spots like Kyary did?

Kobe Sweets Trailer: https://youtu.be/Sx9B1ZdAvlI

Report: Kyary Pamyu Pamyu's Tasty Time in Gastropolis Kobe – Kobe Beef & Nada Sake Edition

Kobe is filled with famous sightseeing spots like the nostalgic Ijinkan neighborhood and port. The city is packed with fashionable shops and restaurants and is highly regarded for its Kobe beef restaurants and tasty local spirits.

Facing the Seto Inland Sea, Kobe is surrounded by rich nature and produces plenty of tasty veggies while also bringing in tons of fresh fish. The port city, with over 150 years of history, has fostered a unique and diverse culinary culture.

Recently, Kyary Pamyu Pamyu began starring in a series of promotional videos for the Gastropolis Kobe project. The artist traveled to the city to partake in plenty of delicious fare, and MOSHI MOSHI NIPPON tagged along. Let's take a look at her top picks!

Kobe beef is the first thing that comes to mind when you hear the name of this Japanese city, right?

Teppanyaki restaurant Tajima, located in the Kobe Portopia Hotel, serves Kobe beef along with other Japanese black beef, seafood, and seasonal vegetables.

Kyary ordered the Kobe beef loin and seasonal grilled vegetables, watching with excitement as the chef prepared the meal in front of her. The steak is made from carefully selected Kobe beef and melts in your mouth. Tajima has private rooms as well as counter seating, making it a perfect location for everything from a family get-together to a first date.

Teppanyaki Tajima

Address: Kobe Portopia Hotel 2F (6-10-1 Minatojima Nakamachi, Chuo-ku, Kobe)

Hours:

11:30-14:30

17:30-21:30 *Open at 17:00 on weekends and holidays

Open Daily

Official site:https://www.portopia.co.jp/restaurant/detail/tajima/

What goes better with Kobe beef than local sake? One area of the city, Nada Gogou, has an incredibly high concentration of sake breweries.

Nada Gogo Sake Brewery opened in April 2022 in a renovated building that was formerly the location of Kenbishi, a long-established local sake brewer with over 500 years of history.

Visitors can enjoy sake and cuisine from 26 breweries in the area under the themes of 'Seasonal, Local, Compatible, Fermentation.' Here, Kyary ordered the Nada Gogou Set which includes the best possible food and drink pairings. Limited to 100 servings each day, the set includes five different sake and three seasonal small plates perfecting for pairing. The drinks and food offerings change with the seasons, allowing guests to enjoy tons of unique flavors from the region no matter what time they visit.

Nada Gogou Brewery

Address: 3-11-2 Mikagehonmachi, Hagashinada-ku, Kobe

Hours: 12:00-21:00 *Opens until 20:00 on Sunday and holidays

Closed Monday-Thursday

Official Site: https://nadagogo.com/

GOCOCU is an all-day buffet restaurant in the Kobe Portopia Hotel where guests can enjoy dishes using carefully selected ingredients from the five Hyogo provinces (Settsu, Harima, Tajima, Tanba, and Awaji) with a spectacular view of Kobe. Visitors can enjoy the chef's specialties including roasted and grilled dishes cooked in a custom-made stone oven. The restaurant is also known for its selection of alcoholic beverages, and Kyary enjoyed the Fukuju Junmai Ginjo. This particular sake has won many awards in Japan and abroad, including a gold medal at the National Sake Competition for three consecutive years. Popular for its smooth rice flavor, this well-loved brand uses rice and rice malt grown in Hyogo Prefecture. Adults can enjoy this and many more delicious beverages during buffet hours and cocktail hours after 8:30 or 9:00 on Saturdays, Sundays, and holidays.

GOCOCU ~Blessings of the Five Kingdoms~

Address: Kobe Portopia Hotel 30F (6-10-1 Minatojima Nakamachi, Chuo-ku, Kobe)

Hours: 7:00-10:30, 11:30-15:00, 17:30-21:00, 20:30-23:00

Open Daily

Official Site: https://www.portopia.co.jp/restaurant/detail/gococu/

Founded in 1659, Kiku Masamune is a leader in the sake industry. We visited the Kiku Masamune Sake Factory, opened to commemorate the 50th anniversary of its handy barreled sake, perfect for allowing customers to enjoy barrel-aged sake at home easily. Visitors can enjoy browsing sake barrels, with many created using traditional barrel making techniques that are still used today. They can also enjoy an exhibition of Yoshino cedar, the material used to make the barrels. Tours are by appointment only. Reservations are taken on a first-come, first-served basis, so early reservations are recommended!

Kiku Masamune Sake Factory

Address: Uozaki Nishimachi, Higashinada-ku, Kobe

Tour Times: 10:30~, 14:00~, 15:00~ (Each tour is approximately 30 minutes.)

Closed during New Year's holidays.

Official Site: https://www.kikumasamune.co.jp/tarusake-mf/

*No outside food or beverages are allowed inside the factory. Tastings are available at the Memorial Hall after the tour.

After reading this, you're interested in coming to Kobe, right? Enjoy some of this savory fare the next time you're in the area. 

Kobe Beef Version:https://youtu.be/-HrNq6JGO3A

Nada Sake Version: https://youtu.be/cd9_f59NWIw

Kyary Pamyu Pamyu to Perform at UNIK Asia Festival 2022

Kyary Pamyu Pamyu will perform at UNIK Asia Festival 2022, a massive music and fashion festival to be held at a large outdoor space in the middle of Hong Kong on December 10 and 11, 2022. 

UNIK Asia Festival 2022 will bring together a number of Asian artists for live performances and fashion shows. JAY B, leader of the popular Korean boy band GOT7, will also perform, along with all former members of 2NE1–CL, Minzy, Park Bom, and Sandara Park.

Also slated to perform are Feng Ze, Taiwanese band 831, rapper Tyson Yoshi, Jer and Jeremy from the idol group MIRROR, and many more international artists. 

Kyary Pamyu Pamyu and Travis Japan, who made their world debut last month, will represent Japan. Kyary has performed around the world many times, appearing at Coachella in April, and recently performing with Katy Perry at THE CONCERT 2022. 

In December, Kyary will reenact her Coachella performance with shows in Osaka and Tokyo. Tickets are available now, so grab them before they're gone!

Information

UNIK Asia Festival 2022

Dates: December 10 – December 11, 2022

Hours: 13:00-22:00

Venue: Central Harborfront, Hong Kong

Official Site: https://www.unikasiafestival.com/

Kyary Pamyu Pamyu Special Live 2022 ~Back to Coachella~

Osaka Performance

Date: December 20, 2022

Venue: Nanba Hatch (Osaka)

Contact: Kyodo Information 

https://kyodo-osaka.co.jp/ / 0570-200-888

Tokyo Performance

Dates:
December 21 – Setlist from Week 1 of Coachella

December 22 – Setlist from Week 2 of Coachella

Venue: EX THEATER ROPPONGI (Tokyo)

Contact: HOT STUFF PROMOTION

https://www.red-hot.ne.jp/ / 03-5720-9999

More Details

Kyary Pamyu Pamyu Returns to America to Perform Only Half a Year After Coachella

On October 29, Kyary Pamyu Pamyu took part in Porter Robinson's Second Sky Music Festival in Oakland, California. The following day, the popular singer also appeared at Porter Robinson + Friends, an afterparty event held in San Francisco. American fans are finding their excitement at a fever pitch as the Harajuku-based artist continues to perform abroad!

Kyary Pamyu Pamyu recently made headlines when she performed an unprecedented 62 songs at Nippon Budokan on October 19 during the final stop on her 10th-anniversary tour. Following this impressive feat, Kyary performed at yet another festival in Japan before hastily returning to the United States following her show-stopping performance at Coachella half a year ago.

Porter Robinson's Second Sky Music Festival was hosted by and featured performances by internationally acclaimed DJ and producer Porter Robinson. Other important figures in the dance music scene also appeared including SKRILLEX and RL GRIME.

The event took place in a large parking lot adjacent to the Oakland Coliseum, home of the Oakland Athletics MLB team. Since the show took place close to Halloween, plenty of decorations could be found, and fans lined up from the early morning to get inside.

Although Kyary's performance was scheduled for quite early in the day, the audience sprawled out as far as the eye could see. As DE.BA.YA.SHI. 2021 began to play, fans began to excitedly call out Kyary's name. In Japan, regulations are in place to stop the spread of the coronavirus, meaning that audience members are forbidden to yell during concerts–but no such precaution exists in the U.S. It was clear that Kyary was beyond excited to hear the audience's enthusiasm, and as the show began, the artist called out "Second Sky," to which the fans responded with excited cries. 

The audience danced wildly to Candy Racer and Dodonpa, two of Kyary's most peppy tracks, which played in succession. The singer did her best to speak English. "Hello! I'm Kyary Pamyu Pamyu from Japan," she began. She then complimented a fan in full Kyary cosplay. "Wow! Nice costume! PONPONPON costume, so nice," she said.

During CANDY CANDY -Remix-, the audience raised their hands high in the air as they followed Kyary's instructions to jump, swaying from left to right. As the audience moved in sync, a number of hit tracks began to play, including Harajuku Iyahoi and Tsukematsukeru. However, nothing could match the excitement of the moment that the intro to PONPONPON began to play. Porter Robinson, who was watching the live performance from the side of the stage, was moved to tears, and everyone could feel how big Kyary's presence was for local fans.

Kyary's performance at the Coachella Valley Music and Arts Festival in April of this year became a hot topic, showing that Kyary is still incredibly popular in the U.S. ten years after her major debut.

In addition to her largest national tour to date, Kyary has made numerous appearances at music festivals in Japan and abroad in 2022. The artist's first overseas performance during her 11th year as a performer was an incredible success and bodes well for Kyary's future.

<Setlist>
2022.10.29 "Second Sky Music Festival"
OP. DE.BA.YA.SHI.2021
1. Candy Racer
2. Dodonpa
3.Invader Invader
4. CANDY CANDY –Remix-
5. Ninja Re Bang Bang –Steve Aoki Remix-
6. Harajuku Iyahoi
7. Tsukematsukeru
8. PONPONPON –Extended Mix-
9. Fashion Monster

2022.10.30 "Porter Robinson + Friends"
OP. DE.BA.YA.SHI.2021
1. Candy Racer
2. Ninja Re Bang Bang
3. CANDY CANDY
4.Crazy Party Night-Pumpkins Strike Back-
5. Kira Kira Killer
6. Isshin Doutai
7. Harajuku Iyahoi
8. Fashion Monster
9. PONPONPON

Information

Kyary Pamyu Pamyu

Gastropolis Kobe, Featuring Kyary Pamyu Pamyu, Now Available to Watch

Kyary Pamyu Pamyu is now starring in a series of promotional videos for Gastropolis Kobe, a project aiming to share the city's incredible food culture with both domestic and international travelers. The project began on November 3, 2022.

[Kobe Beef Version] https://youtu.be/-HrNq6JGO3A

In the new videos, Kyary experiences the wonders of Kobe beef as well as local sake and desserts while exploring the city's best sightseeing spots. T

The main video will be aired on a massive screen near Shibuya Station in Tokyo starting in mid-November, and will also be available to watch online.

[Nada Sake Version] https://youtu.be/cd9_f59NWIw

[Kobe Sweets Version] https://youtu.be/Sx9B1ZdAvlI

To celebrate the campaign, four popular restaurants in Tokyo will participate in the Gastropolis Kobe Fair, inviting guests to enjoy cuisine from the capital of Hyogo Prefecture.

Interview with Kyary Pamyu Pamyu

Q: After filming, what was your impression of Kobe? 

A:  "I took pictures in all kinds of places, but honestly, they were all so close to each other. It was easy to get around and see everything–it only took between 15 and 20 minutes to get somewhere, and shooting went smoothly, so I was really able to enjoy every second!"

Q: What's your overall impression of Kobe's cuisine?

A: "There was so much amazing food. Everything was delicious and I ate and drink so much…because of how much drinking was involved in this shoot, I felt like food and alcohol were really connected in Kobe. Even between takes, the staff would ask if I wanted to try something or have another drink. I was so moved by the warmth and kindness of the people I met. This trip was filled with love and hospitality."

Q: You traveled around Kobe, right? What was your favorite place? 

A: "I love fashion and history, and Kobe had so many incredible historical buildings. I wanted to have tea at a place like that, and the view at night was unbelievable. I thought it was a great date spot or even a place you could spend time with your family and friends. I loved watching the big boats in the harbor." 

Q: There are only two months left in 2022. Is there anything you still want to do? 

A: "I've been on my Japan tour since January, so I'd finally like to relax a little bit. Maybe eat some good food and go to a hot spring. 

Q: Do you have a message for the readers?

A: "The two days of shooting in Kobe were incredible. The weather was perfect, the food was delicious, and the drinks were divine. I'd love to return on my own trip! I hope everyone enjoys the videos!"

Information

Gastropolis Kobe Web Series

Streaming: November 3, 2022 at 0:00

Gastropolis Kobe Fair

Running: November 3 – November 9, 2022

*Shiseido Parlor Harajuku will be closed from November 7 until November 10

Participating Venues: 

・TAVERN by the green

Address: THE STRINGS Omotesando 2F (3-6-8 Kitaaoyama, Minato-ku, Tokyo)

・Shiseido Parlor Harajuku

Address: WITH HARAJUKU 8F (1-14-30 Jingumae, Shibuya-ku, Tokyo)

・Ginza Onodera

Address: Il Palazzino Omotesando (5-1-6 Jingumae, Shibuya-ku, Tokyo)

・Tokyo Jugatsu

Address: Ohararyu Kaikan B1F (5-7-17 Minami-Aoyama, Minato-ku, Tokyo)