Today, I would like to introduce "LATTEST OMOTESANDO Espresso Bar" where you can enjoy the extra-fine cup of coffee made by a female Varistor in Omotesando.
This store has opened in an area that is a hotspot for café's since 2012. They only hire female varistors, and provide every details hospitality. The varistors who welcomed us today was Mitsuki Nobuta (on the right) and Yumi Munehiro (on the left). This store is located in a secluded area, so when you visit here you have to follow the sign.
The great cup of coffee that is made with careful work and no compromise
The coffee beans that they use are original-blended depending on its harvest season. They are also being particular about the water they use for the coffee! It has a more soft texture by using the purified soft water.
One of the most popular menu items is "LATTEST" (420yen includes tax) that you can enjoy its taste changing in every sip. It is the drink that has hot espresso poured in cold milk in a shot glass. They have a bumper crop of fans with this drink that has richer flavor than a café latte.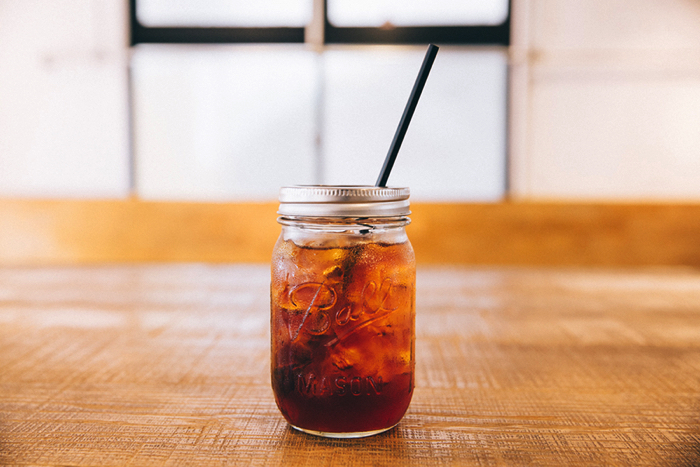 If it is the warm season, I would recommend iced coffee called "Cold Brew" (400yen include tax). It has a fruity and refreshing taste by taking 8 hours to extract each sip of coffee. It is easy to drink if you are not good at coffee.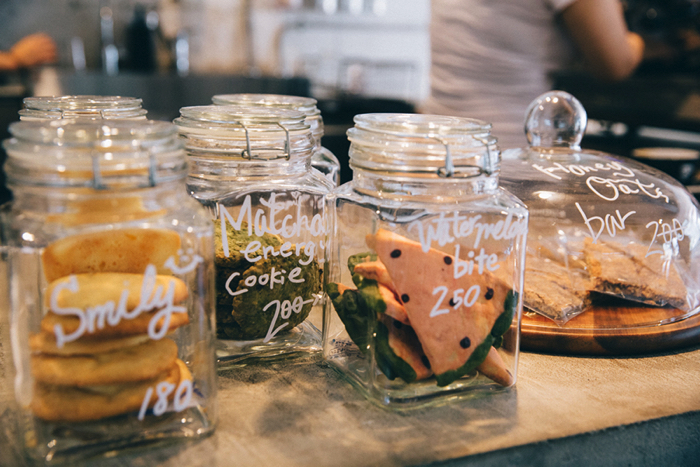 The hand made cookies baked in this store goes with their coffee. The most popular one is "smiley cookie" (180yen include tax) which has a cute smiley face.
Even though it is minimal space, the woody interior has a comfy atmosphere.
The interior design is minimal and neutral that images the west coast of the U.S. They also have Wi-Fi, so it's a great space for someone who can work anywhere on their laptop! It is an open style that you can watch them extracting coffee and making latte art in front of you. You can refresh by drinking rich espresso in here!
■Information
LATTEST OMOTESANDO Espresso Bar
Address:3-5-2 Jingumae, Shibuya-ku, Tokyo
Tel:03-3478-6276
Hours:10:00AM to 7:00PM
Holiday:Irregular holidays
HP: www.lattest.jp
Source:She magzine
−−−
Related article:【Tokyo Cafe】Relaxing, busy little hideaway café in Harajuku: "sorama"
Related article:【Tokyo Cafe】Enjoy a calm and relaxed time at "Café SOROR" in Ōtsuka