Today, I would like to introduce the new restaurant in Jiyugaoka where you can enjoy food that is focused on Melbourne.
The Oceanian style café, which includes Melbourne style, has a substantially larger variety of breakfast items than any other café from other areas. This, "LATTE GRAPHIC" featured with this characteristic, and tried to create a luxury and spacious room where you spend a relaxing morning.
How they decorate the magazines in this café is very pretty. Inside the café is illuminated by natual light from huge windows, and this makes you enjoy a sense of space there.
At the terrace table, there is water dishes for pets. It is great hospitality because Jiyugaoka is known as a town which has a large pet population. There is a nursing room and changing station as well for customers who take care of little kids.
It is good for people who want to do their assignments since they have electric chargers and free Wi-Fi.
The espresso coffee beans that they serve is the one from "ALLPRESS ESPRESSO" which is the old-established roaster. They have the latest coffee maker machine from LA MARZOCCO. They also serve caffeine-free coffee, so it is good for people who don't want caffeine.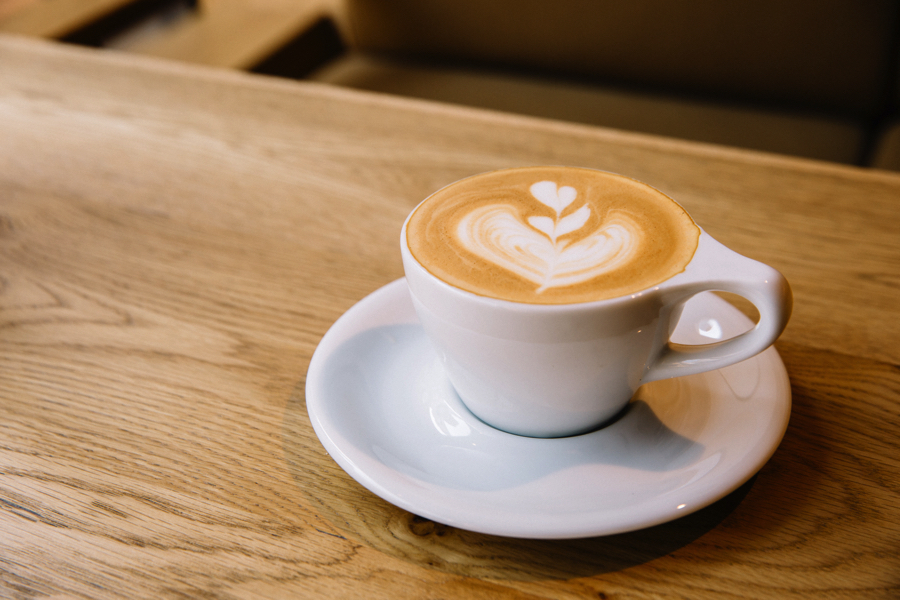 They are being very particular about their coffee, to begin with "Latte Grapphic (550yen include tax)." The barista who make coffee have 9 ranks, and the only the baristas who are ranked more than level 5 can make coffee in this café.
Bliss ball which is known as healthy sweets from Australia is also called the energy ball since one ball has the same calories as a rice ball so it is great for a snack when you're hungry. This food is also great for vegan since it is gluten free, sugar free and raw food. The light sweetened with vegetable products such as raspberry or coconut is key.
One of the most popular menu items in breakfast is "big brekky(980yen include tax)." It is an Oceanian style breakfast that has avocado, mashed potatoes and egg Benedict on the bread. It is plenty, so you would be better to share it with your friends.
There are a variety of menus for each meal including breakfast, lunch and dinner. In order to cook the substantial menu, the kitchen is built to be spacious. Furthermore, they serve alcohol for dinner time, so it is also good to stop by here on your way back from your work.
The colorful and graphic cup for take-out coffee is really cute. This place is worth visiting even you have to wake up little earlier since you can spend time in luxury and comfortable in here. Why don't you visit here in this pretty spring season?
Oceanian style café put importance on breakfast. It is worth going here even you have to wake up little earlier in the morning since you can spend time in luxury and comfortable in here. Why don't you stop by here in this pretty spring season?
■Information
LATTE GRAPHIC Jiyugaoka
Adress:1-8-18 2F Jiyugaoka, Meguro-ku, Tokyo
Tel:03-6421-2242
Holiday:Open 7 days a week
Hours:8:00 AM to 11:30PM (L.O/23:00)
Web: https://www.lattegraphic.com/
−−−
Related article:【Tokyo Cafe】 SHIBUYA CHEESE STAND makes fresh, award-winning cheese in Shibuya!
Related article:【Tokyo Cafe】Relaxing, busy little hideaway café in Harajuku: "sorama"