Japanese YouTuber Saaya Releases Oil Rich Tint Lipsticks From Her Brand Lillua
The Japanese cosmetics brand Lillua launched a new collection of four "Oil Rich Tint" lipsticks on Monday (February 22). The brand is produced by Direct Tech in collaboration with the popular beauty YouTuber Saaya.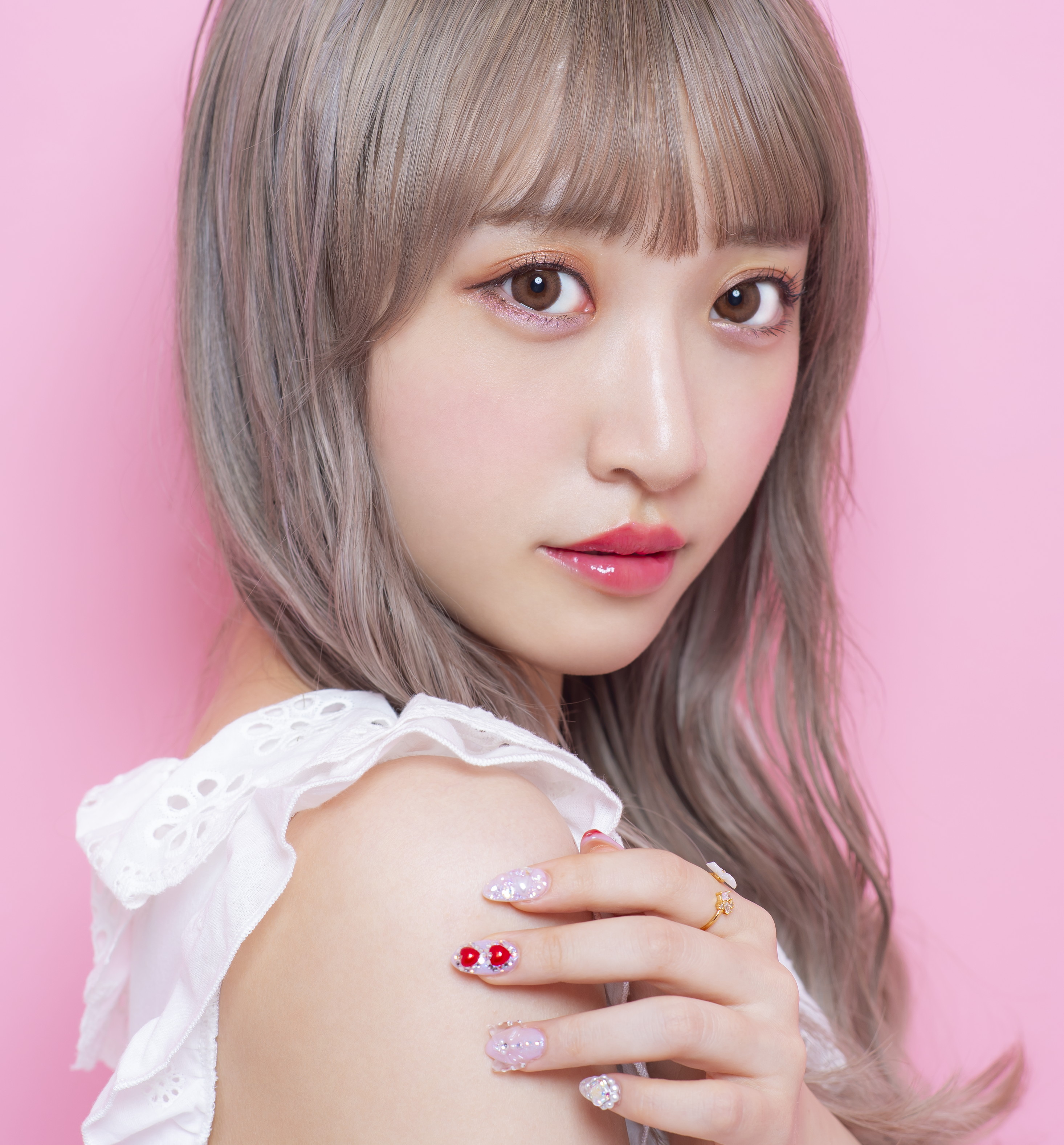 Saaya is a popular beauty guru and influencer from Japan. She has over 2.14 million followers across her social media pages including 1.23 million subscribers on YouTube (as of February 22, 2021). On her main YouTube channel, she posts how-to videos on hair and makeup as well as content related to fashion, videos with her siblings, and more.
Saaya launched Lillua to support people to become the person they want to be – someone who they love even more than they did yesterday. The brand released its teaser site on February 19 which blew up amongst her fans on social media. Now, the site has fully launched with its first collection of products.
Lillua's "Oil Rich Tint" is a line-up of glossy lipsticks with a tint effect. The products take into account the reality of wearing face masks everyday by being super easy to apply. They are made using an oil gel which spreads across the lips effortlessly and leaves them feeling soft. They also contain squalane, olive oil, and jojoba oil to moisturise the lips, making them look plump and soft. The collection features four types: 01 Mellow Pink, 02 Gala Deep Red, 03 Lut Terracotta, and 04 Peach Pig.
Oil Rich Tint | ¥1,450 (Before Tax)
01 Melon Pink
Not just simply cute and sweet – but a romantic pink with a faint dullness to it.
02 Gala Deep Red
Peak with the ever-popular deep red which captivates and captures a gaze in an instant.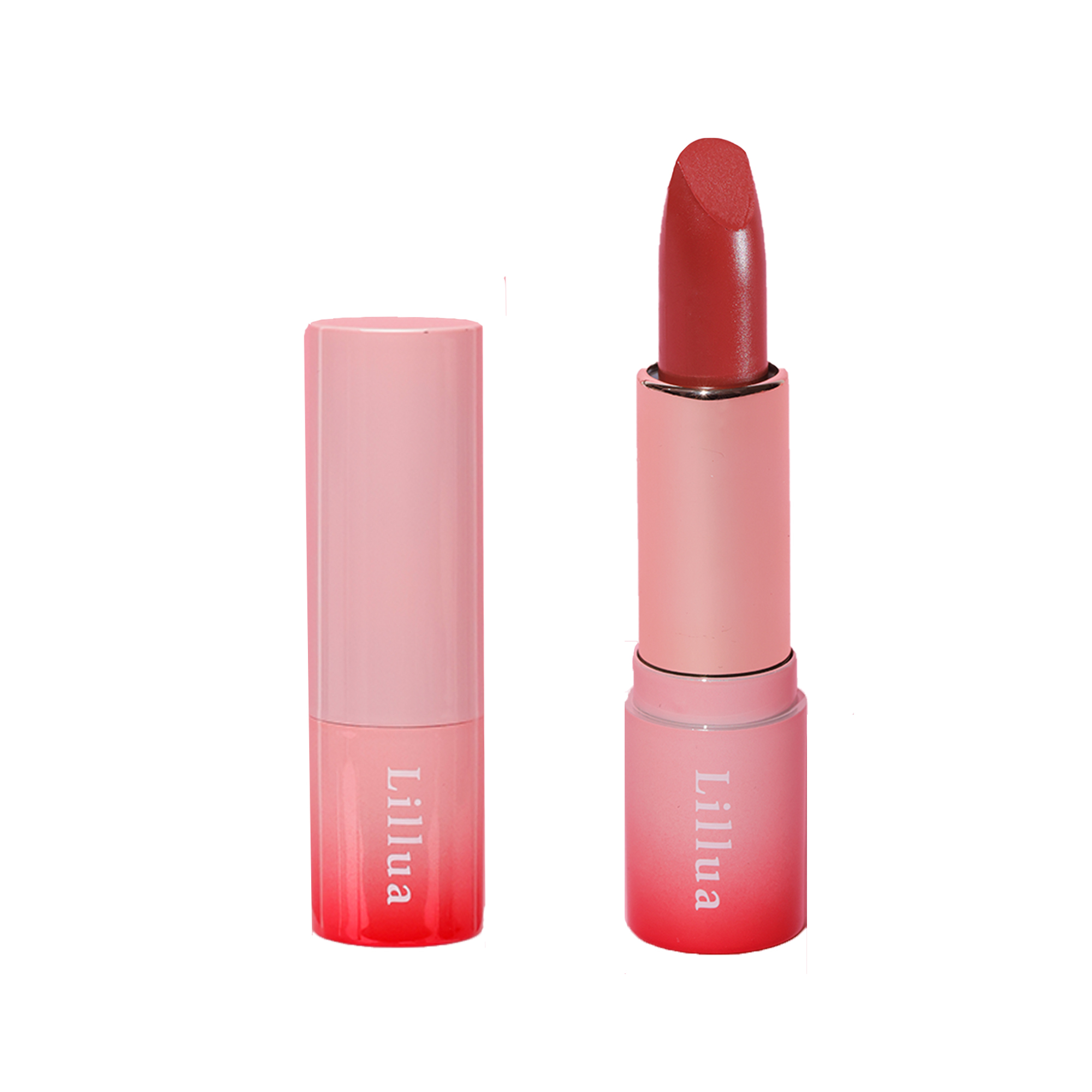 03 Lut Terracotta
The nuanced colour of the orange-brown terracotta gives your lips a refined look.
04 Peach Pig
A beautifully joyous natural coral colour you'll find yourself wanting to use everyday.
Every purchase via Lillua's official website will gift members a free original postcard. Additionally, the first 1,500 people to order two or more items will receive an original Lillua pouch.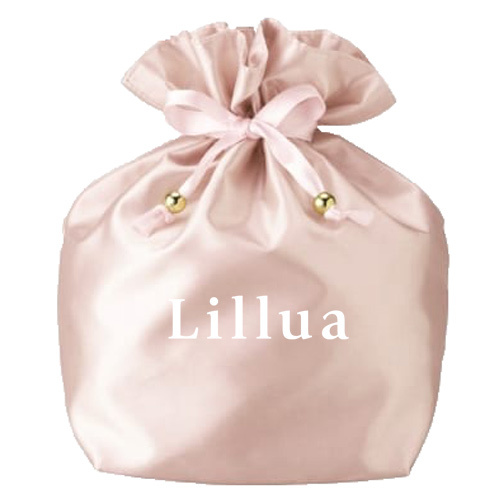 RELATED ENTRIES
Lovisia Cosmetics Releases New Kirby Hand Cream Collection

Lovisia Cosmetics, which has sold nearly 2 million items, has now launched a collection of Kirby hand creams inspired by the zodiac! Sales will begin on November 9, and items can be purchased from the Lovisia online store and sundry shops nationwide. 

The Lovisia cosmetic series launched in July 2018, and each of the product's designs makes them perfect for gift-giving. The brand has become a hot topic on the web and social networking sites.

Lovisia Kirby Horoscope Hand Cream: ¥880 each (Tax Included)

The new Kirby hand cream collection comes in 12 varieties, each representing a different constellation. In addition to four types of flower extracts used as moisturizing ingredients, each also contains collagen, hyaluronic acid, Vaseline, and mineral oil to moisturize the skin. 

Be sure to try these flower-scented hand creams!

Popular YouTuber Shou Takeyaki Sings The Yakuza's Guide to Babysitting's Opening Theme

The music video for Mirai no Hero Tachi e, the opening theme song for the anime series The Yakuza's Guide to Babysitting, has been released on Sho Takeyaki's YouTube channel. The track was the first anime song performed by the popular YouTuber, who has amassed over 2 million followers.

The music video was directed by Nora Inu, known for also directing Nanawo Akari's music videos. The video is a retrospective of Sho Takeyaki's journey to adulthood, interspersed with old photos. Fans won't want to miss it!

Comment from Shou Takeyaki

"My name is Shou Takeyaki, and I performed the theme song for The Yakuza's Guide to Babysitting. 

The lyrics of this song relate to the anime series so well–I thought it was a perfect fit when I heard about it.  I still remember when I finally saw the track overlap with the anime opening footage. That's when it felt real. 

It's a great song and was created with some incredibly talented musicians, so I hope you'll listen when you get a chance!"

The Yakuza's Guide to Babysitting manga series has sold over 1 million copies, and the anime series is now available to stream. Be sure to check out the manga on Comic ELMO.

©つきや・マイクロマガジン社/組長娘と世話係製作委員会

Information

Mirai no Hero Tachi e

Release Date: August 17, 2022

YouTuber Idol Group UNI Mello to Release First Original Song

In March 2022, UNI MELLO, a virtual YouTuber idol group, made its debut. A joint venture by Pony Canyon and Hello, the group will release its first original song Find out SHANGRI-LA on streaming services on September 28, 2022.

 

UNI Mello consists of seven members: Kaede, Sekai, You, Amane, Tomoka, Shirafuji, and Shun. Each has a unique hobby and skillset, and the members have continued to grow over the past six months. On the UNI Mello YouTube channel, the members have continuously posted singing videos, as well as daily streams. The group's first original song was announced at the September 18th event Uni Mello's First Offline Meeting, and the audience was beyond thrilled.

 

Find out SHANGRI-LA is a song filled with the member's dreams and hopes, and listeners are sure to want to embark on a new journey. The track is filled with solo parts, allowing each member to shine, as well as harmonies highlighting the cohesiveness of the seven members.

More original music is planned to be released in the future, so look forward to it!

(C)UNI Mello

Long-Awaited Cosmetic Line from Anime Brand 'badmood' Now Available

Fashion brand badmood, a line of goods inspired by the anime BAD MOOD, has released its first cosmetic line! The anime itself was written by Fukase from SEKAI NO OWARI, who also designed the characters. Four products are available–a shadow palette, gel eyeliner, color change lip balm, and bright sun cream. Products are available at the CREE'MARE online store, 9 CREE'MARE by DHOLIC stores, and the DHOLIC Lumine Omiya store. 

badmood Shadow Palette

・Easily-portable eyeshadow palette with 4 colors

・Comes in two textures: Powder and Jelly

・Dense color offers complete coverage, even when applied with fingertips

・Orange-Brown: ¥2,600 (Tax Included)

badmood Gel Eyeliner

・Creamy texture gently adheres to the eye area

・Sure to keep lines firmly in place without smearing

・Includes a pencil sharpener for thinning the tip

・01 Matte Black / 02 Chocolate Brown: ¥1,800 (Tax Included)

badmood Color Change Lip Balm

・Offers a bright pop of natural color when applied

・Moisturizing for those with dry lips

・Smooth and easy to use without leaving sticky residue

・01 Orange / 02 Grape: ¥2,000 (Tax Included)

badmood Bright Sun Cream

・Moist texture for easy application

・Easy to match to any skin tone

・SPF50+ sure to block harsh ultraviolet rays

・Skin Color: ¥2,600 (Tax Included)

Customers will also receive a badmood original tattoo sticker for each product purchased!

*Available while supplies last.

*Not available at Rakuten or Qoo10 Official Store.

Shu Uemura Announces Spring/Summer Collection Featuring Limited Edition Colors

Japanese makeup brand Shu Uemura launched its new 2022 Spring/Summer Collection on April 22, 2022 in limited quantities. Kabuki actor Ichikawa Somegoro VIII, who became a Shu Uemura brand ambassador in March 2022, is seen in new visuals for the collection.

Collection


Limited Edition Eyeshadow Palette


Nude Punk Eye Palette (5 limited edition colors / 1 existing color)


Lilac Rebel Eye Palette (3 limited edition colors / 3 existing colors)

Lipstick Unlimited Kinu Satin

Tailored Nude, Limited Edition Color (Star Shade)

Auburn Tulle

Lipstick Unlimited Kinu Cream

Taupe Couture (Star Shade)

Sienna Silk

Ultim8∞ Sublime Beauty Cleansing Oil

Hard Formula Hard 9 Seal Brown

Petal 55 Foundation Brush

The Shu Uemura philosophy is that makeup is "fashion for the face." From makeup that hides blemishes to makeup that helps people express themselves, every piece is important.


In 1968, Shu Uemura introduced 'Mode Makeup,' with the idea that just as there are patterns in clothing, there should be patterns in makeup as well. He proposed free expression using makeup and inspired people to be more fearless with their makeup application. Try expressing yourself more in 2022!

Makeup Brand Integrate Begins Selling Ojamajo Doremi Inspired Items for a Limited Time

Shiseido's makeup brand Integrate will launch three products inspired by the anime series Ojamajo Doremi on April 21, 2022 in limited quantities! Each will come in packaging designed in collaboration with Toei Animation. Fans can grab the Integrate Pro Finish Foundation Special Set D, the Integrate Pro Finish Liquid Special Set D, and the Integrate Nuance Eyebrow Mascara D while supplies last.

Those in their 20s and 30s remember Ojamajo Doremi fondly as a series they watched during their childhood. The series followed three elementary school girls–Doremi, Hazuki, and Aiko–as they become witch apprentices.

For the collaboration, a special set of two popular foundations and three limited-edition colors of eyebrow mascara will be available while supplies last. The character illustrations on the packaging were created exclusively for this release, so fans won't want to miss it!

To celebrate the release, a Twitter and Instagram campaign is currently underway, and fans who take a test on the official Integrate website will be able to see which character is most like them and which makeup would suit them best. 

©東映アニメーション

Information

Integrate Pro Finish Foundation Special Set D

Integrate Pro Finish Liquid Special Set D

Integrate Nuance Eyebrow Mascara D

Launch: Limited Quantities Available April 21, 2022

Integrate Official Site: https://www.shiseido.co.jp/ie/

Cosmetics Brand Lovisia Unveils 15 Detective Conan Themed Hand Creams

Cosmetics brand Lovisia has unveiled 15 hand creams inspired by the Detective Conan anime series. Those purchasing three or more bottles at the Lovisia online store will receive a special Detective Conan drawstring bag while supplies last!

Fans can grab a hand cream decorated with their favorite character. Not only are these extremely cute, but they include four moisturizing ingredients perfect for keeping skin soft. The characters Detective Takagi and Detective Sato from the recent film Detective Conan: The Bride of Halloween are included in the lineup, with other familiar faces like Jinpei Matsuda and Hiromitsu Morofushi also appearing.

The new hand creams have a refreshing and clean scent, containing moisturizing Vaseline, shea butter, ceramide, and argan oil to prevent dry skin during any season.

The package designs feature a new retro theme, with the concept of "New Styley Collection." Each image blends nostalgia with a fun pop of color. Which character would you like to see each time you want to moisturize? 

Information

Lovisia Detective Conan Hand Cream
Where to Buy: Lovisia Online Shop, Sundry Shops
Release Date: April 15, 2022

YouTuber JULIA Collaborates with Disney Series Created by MOUSSY on Limited Edition Collection

High casual brand MOUSSY is teaming up with popular YouTube JULIA on a new collection! The new items will be available to order on a number of online storefronts starting March 30, 2022.


The limited-edition collection with 'Disney Series Created by MOUSSY' is being developed by JULIA, known for her YouTube series 'Julia in style.' 

A huge Disney fan, JULIA is one of the most popular Japanese creators on YouTube with over 650,000 subscribers. Known for her high-quality videos and personal style, she has become a huge influence on young women, with her fashion often being shown off in Look Book videos.

Julia wanted this collection to be more 'girly,' and those wanting to snag some of these pieces will notice plenty of ribbons.

The collection will feature a total of five items: a knit vest, sweatshirt, long-sleeve top, loungewear set, and hat. 

The knit vest, long sleeve top, and loungewear set feature Minnie Mouse, with keywords related to Minnie Mouse and Minnie Mouse used as accents.

The sweatshirt and hat featured embroidered artwork of Lady from Lady and the Tramp. Julia lives with her dog, which inspired her to feature an adorable puppy in this new collection.


JULIA Comment

"For this collection, I created along with MOUSSY, I decided to make five items designed with 'girliness' in mind.

 

I'm so happy to be able to share what I like to wear with everyone.


Each item is packed with special elements that can only be found in the Disney SERIES CREATED by MOUSSY and Julia collection, so please enjoy!"




©Disney

The Yakuza's Guide to Babysitting Reveals Opening Song by Sho Takeyaki

Sho Takeyaki has been chosen to sing the opening theme song for The Yakuza's Guide to Babysitting! The anime series will premiere July 7, 2022. Takeyaki, a popular Osaka-based video creator debuting in 2013, has nearly 2 million subscribers. The track is titled Mirai no Hero Tachi e (To Tomorrow's Heroes), and this is the first time the singer is performing an anime theme song.

The music was produced by ANCHOR, an up-and-coming creator who has provided and produced music for numerous anime series, voice actors, and games. Takeyaki's high voice really shines in this fast-paced rock tune that perfectly fits the content of the anime series.

You can hear a part of the opening theme in the second trailer for the series, so check it out!

The Yakuza's Guide to Babysitting Trailer #2

Sho Takeyaki Comment


"I'm Sho Takeyaki, and I'm in charge of the theme song for The Yakuza's Guide to Babysitting! I've always loved manga and anime, and I so happy to contribute to an anime series for the first time. It's surreal to see the characters moving to my music. This is a series that I'm familiar with, so I'm insanely excited. The song is meant to be refreshing and fit the show perfectly, so please enjoy the song along with the anime!"

Jill Stuart Beauty Reveals Limited-Edition Cherry Blossom Spring Collection

Jill Stuart Beauty has launched a limited spring collection, 'Crystal Bloom Sakura Bouquet.' These items, inspired by beautiful double-layered cherry blossoms, are now available for purchase both in-store and online!

Jill Stuart Crystal Bloom Sakura Bouquet Eau de Parfum

Jill Stuart Crystal Bloom Sakura Bouquet Perfumed Hand Cream

Jill Stuart Sakura Bouquet Bloom Mixed Blush Compact

21 – Rosy Cherry Blossom

Jill Stuart Sakura Bouquet Lipstick – Lip Jewel Gemmy Satin / Jill Stuart Sakura Bouquet Lipstick Case

106 – Cherry Waltz

107 – Fluttering Petals

Jill Stuart Sakura Bouquet My Lips 01 – Fluffy Cherry

Cherry blossoms are a symbol of spring and continue to entrance people each year. Sakura in full bloom have the power to bring people together, and this spring, Jill Stuart hopes that this fragrance and beauty collection can do the same.

30 New Pokémon Hand Creams from Lovisia are Now Available

The Lovisia Pokémon Gift Cosmetics Series, which has sold a total of more than 1.4 million units, launched a new product, Pokémon Hand Cream and now available for sale at the Lovisia Online Shop, some of the Pokémon Centers, and variety stores nationwide.

The new "Pokémon Hand Cream" features the largest-ever number of 30 Pokémon in a variety of designs with four types of moisturizing ingredients that make it perfect for the coming season.

The Pokémon hand creams have been introduced as Pokémon gift cosmetics since 2018, with a maximum of six different Pokémon each year, but there were many requests for other Pokémon hand creams, so for the 2021 edition, 30 different Pokémon hand creams were produced. The lineup includes Pikachu and Kabigon, which have been part of the series for a long time, as well as new Pokémon that are appearing in the series for the first time, making it a perfect gift for yourself or your friends.

The colors have been reformulated from the previous trend-conscious design colors. The background colors are designed to represent each Pokémon's type.

The Pokémon hand cream is formulated with Vaseline, shea butter, ceramide, and argan oil. The hand cream has a refreshing soap scent and is smooth to use, yet moisturizing. It can be used to care for areas of concern and fingertips to prevent rough and dry skin due to the increased number of hand washing and sanitizing. It will surely help you take care of your hands and fingers while enjoying Pokémon with children!

To celebrate the release of the product, those who purchase more than three can get a special Pokémon Multi Pouch designed by Lovisia while supplies last. Specially designed pouches of Pikachu and Pocchama are perfect for your cosmetic and small items.

Pokémon cosmetics are the must-have hand cream for the coming season!

Cosmetic Brand SHIRO Unveils Powerful Oil Collection

A powerful skincare collection is coming in January 2022 from cosmetic brand SHIRO. The Oil Collection will feature eight unique products with the company claiming that the life force of the Earth itself is put into each and every drop. 

Items in the collection utilize rich plant extracts and other healthy materials and offer something for each and every skin type. Depending on a user's skin and the amount of water used, the oils may react differently. People's skin changes as time goes on due to stress and things like temperature, and these may help reduce some of that damage. 

The eight oils come in three categories: FACE, FACE & BODY, and BODY. Choose the one that best suits your skin condition and daily needs!

FACE OIL

Calendula Oil

Tamanu Oil

St. John's-wort Oil

Kalahari Melon Oil

These four oils each utilize a specific extraction method and essential oil depending on the plant used. With different textures and fragrances, they can be helpful for achieving the best possible skin. You can't go wrong with this lineup, whether you're new to beauty oil or are a regular user. 

FACE&BODY OIL

Japanese Mugwort Oil

Flax Oil

This is the first time SHIRO has released two types of oils that can be used on both the face and the body. Sold in a generous size, these are perfect for daily skin care and body massage. 

BODY OIL

Castor Oil

Arnica Oil

These two body oils soften and moisturize skin while giving off incredible fragrances tinged with essential oils.