Kyary Pamyu Pamyu Releases Music Video for 10th Anniversary Track GENTENKAIHI
Last week, Kyary Pamyu Pamyu released her new single, GENTENKAIHI, on streaming services. The track marks 10 years since the singer's major debut, and now, a fittingly trippy music video has been released to keep the excitement going!
(c)Issei Nomura I.N.Art Pro.NIPPON COLUMBIA CO., LTD.
Starting on August 17, Kyary's official YouTube channel began streaming 24 hours a day for an entire week, showing the singer running nonstop. The stream served as a countdown for the release of the GENTENKAIHI music video, and matched with the concept of the video: to "keep running."
For the past decade, Kyary Pamyu Pamyu's work has continued to evolve, but the performer has also kept to her Harajuku roots. Using the video to express her desire to shake off this consistent image, Kyary is seen running away from an oversized ribbon, similar to one she usually wears on her head. Created for the music video, the ribbon is truly massive, measuring 2 meters long and 2.5 meters wide.
Kyary had her own thoughts on the music video. "The ribbon represents my origins in the industry, and I'm running from it while also wearing a similar ribbon on my head. It was an incredibly hot day when we filmed, so the scene where I ran through the forest was really tough. We got some great shots though, so please, check it out!"
The video itself was directed by N2B+peladone, a creative team known for their work with Creepy Nuts and Nogizaka46.
If you haven't seen it, go check out Kyary Pamyu Pamyu's new video, and help celebrate her 10th anniversary!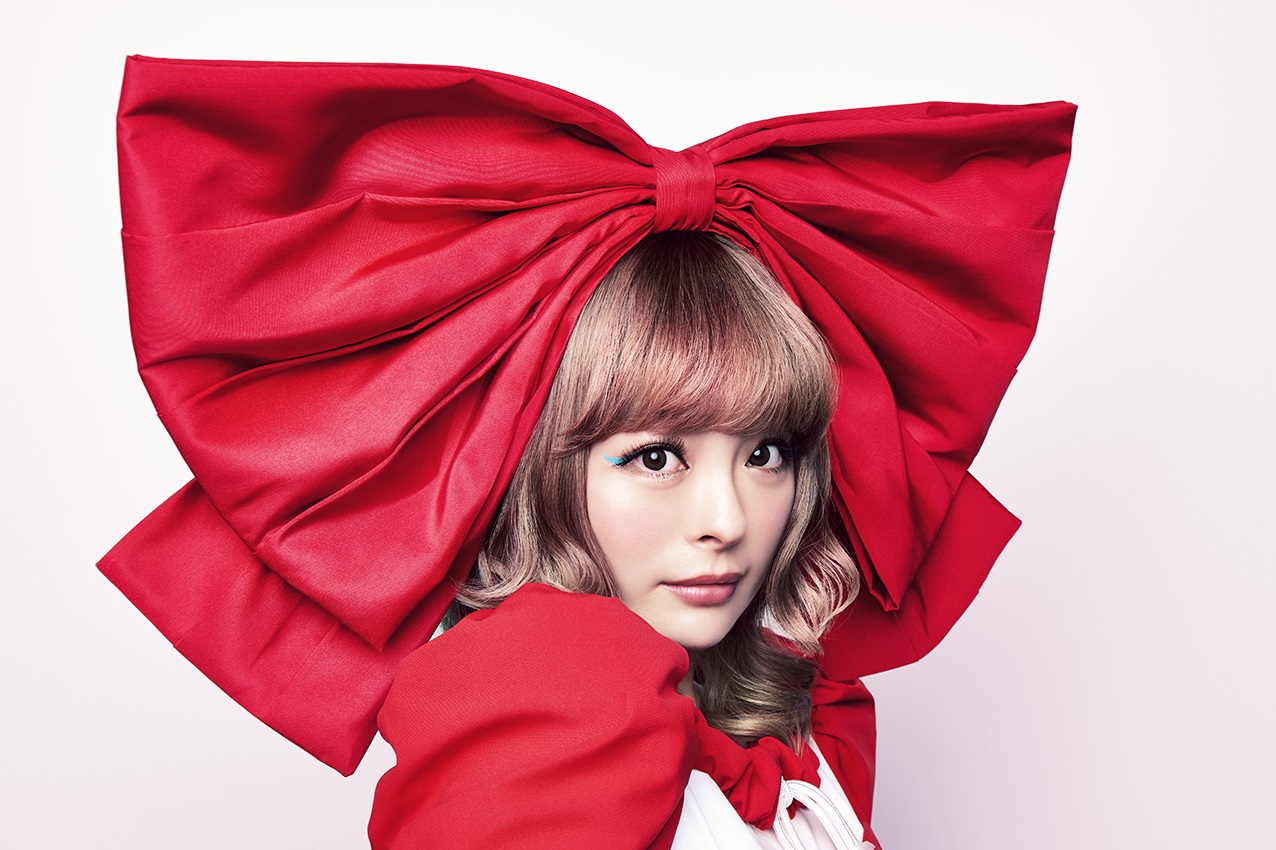 RELATED ENTRIES
RADWIMPS Release Music Video for 'SHIWAKUCHA feat. Awich' From New Album

Rock band RADWIMPS released their new album FOREVER DAZE on November 23, the 16th anniversary of their major debut. The group has released the official music video for SHIWAKUCHA, a track featuring guest performer Awich. Directed by up-and-coming filmmaker Spikey John, the video harnesses the song's message through stillness, passion, and drama. Pay special attention to the lighting!

SHIWAKUCHA feat. Awich – RADWIMPS (Official Music Video)

Two guitarists make surprise appearances in the video: TAIKING (Suchmos) and Mizuki Masuda (miida) will also join RADWIMPS on their FOREVER IN THE DAZE TOUR 2021-2022 starting December 4. 

For more information on the new album and tour, check out the band's official website!

Information

FOREVER DAZE

・Regular Edition (CD only): ¥3,000 (Tax not included) 

・15th Anniversary Box (Limited First Edition)

CD+Blu-ray+68 page photobook: ¥10,000 (Tax not included) 

CD+2DVD+68 page photobook: ¥10,000 (Tax not included) 

・Made-to-order 15th Anniversary Box with Goods

CD+Blu-ray+68 page photobook+Goods: ¥15,000 (Tax not included)

CD+2DVD+68 page photobook+Goods: ¥15,000 (Tax not included)

Streaming Link: https://lnk.to/RadFD

FOREVER DAZE Special Site: https://radwimps.jp/foreverdaze/

MAISONdes' First Collaborative Track 'Rally, Rally feat. Pii, meiyo' Released

MAISONdes, the creator of the 'most-used song on social media' in 2021, has released a new collaborative track. The music video for Rally Rally is also available to watch on YouTube!

The new track has become a smash-hit in Japan, with the project's popularity across social media continuing to grow. MAISONdes is a unique music project. Extremely popular on TikTok, it's described only as 'a fictional apartment building somewhere,' where a different singer and creator features on each and every track. Each song is even labeled with a room number. This allows up-and-coming artists to collaborate in ways they never anticipated. Artist meiyo features on the new track, a creator who just recently made his major debut. The artist Pii remains a curious addition to the recent Japanese music scene, having never revealed her face and communicating her music through a self-animated character.

This new track will be used as the ending theme for the November edition of the morning show 'Mezamashi 8.' 

Popular artists like yama, Nakimushi, Kujira, Moka Sato, Riu Domura, Wanuka, and haruno have participated in the project.  Released in May, 'Yowanehaki feet. Wanuka, asmi' won the TikTok Song Ranking four times in a row and has over 100 million views on the app. In August, vocalist asmi appeared on THE FIRST TAKE. The song also attracted a great deal of attention on Line Music, Spotify, and Apple Music.

Kyary Pamyu Pamyu Appears in Ads for Crocs 'Just the Way I Am' Campaign

Casual footwear brand Crocs Japan has started a new campaign inspiring people to be themselves and to be comfortable in their own shoes. 

Crocs 'Just the Way I Am'

Crocs Interview with Kyary Pamyu Pamyu

Yuni Akino

Riho Shamura

Fuyuki Shimazu

To promote the new campaign, the company has released a new campaign video, as well as four interviews with people who live larger-than-life lives. The princes of Kawaii Kyary Pamyu Pamyu, celebrating her 10th anniversary, expresses the new Crocs image in the best way, comfortable in her skin and true to herself in every way. 

Along with Kyary Pamyu Pamyu, the video interview features actress Yuni Akino, businesswoman, actress, and model Riho Shamura, and cardboard artist Fuyuki Shimazu. 

GARNiDELiA Releases Music Video for 'my code' From New Album

On November 17, musical duo GARNiDELiA released the music video for the song my code, the main track from their newly-released fifth album 'Duality Code.' This marks the duo's first release since moving to the Pony Canyon label. Members MARiA and toku explained that much of the album was inspired by quarantine, and how the two, so used to traveling and performing in different areas, felt trapped and uncertain about the future. 

my code Music Video

 

The two have also been working on solo projects, and have brought many of their new skills and talents to the table in this new album. This album aims to take them back to their roots, while also showing what the future could hold. 

Along with the release of the album and music video, an exciting announcement has been unveiled: GARNiDELiA will be going on a nationwide tour starting on December 5. The GARNiDELiA stellacage tour 2021-2022 "Duality Code" tour will hit five cities, and both MARiA and toku have released comments ahead of the tour's start date. 

Comments from GARNiDELiA

This is MARiA from GARNiDELiA. 

I've reunited with toku after working solo for a while. 

This is the first GARNiDELiA album release in just over one year. 

I wanted to really express my feelings in this work, and I wanted to do so confidently. 

I'm proud of what we've made. 

These songs were written with a brighter future in mind, imagining what it would be like to tour for the first time in two years. I can't wait to meet you, and share my feelings through the tracks on 'Duality Code.' 

   

MARiA





After a year, we're so proud to announce our fifth album!

In the past year, we've both worked on our respective solo careers, and we've learned so much that we can apply here and now to this new tour and to our music. 

Please listen to 'Duality Code!' 

toku

Information

Duality Code

Release Date: November 17, 2021

Streaming Links: https://lnk.to/GARNiDELiA_streaming

Limited First Edition (CD+Blu-ray): ¥4,950 (Tax Included) 

Regular Edition (CD Only): ¥3,300 (Tax Included)

Canime Limited Edition (CD+Concert Blu-ray): ¥9,900 (Tax Included) 

GARNiDELiA Official Site: https://www.garnidelia.com/

Kyary Pamyu Pamyu Produced Science-based Hair Care Brand "Curuput" Makes its Debut!

Artist Kyary Pamyu Pamyu has started a science-based hair care brand named 'Curuput.' The brand's first product, the 'Deep Damage Care Set (Shampoo, treatment, and hair mask)' will be available for a limited time at beauty counters nationwide and online from November 1 2021. 

  

One of Kyary's defining features is her vivid hair color. Behind the scenes however, she has been suffering with damaged hair to maintain her bleached hair. Her goal is to create a future where everybody, including Kyary herself, can dye their hair freely, without the worry of damage. With this in mind, she began production of her own science-based hair care brand that focuses on damaged hair and smells great too.

 

From the moment you wash off the 'Curuput' shampoo and treatment, your hair will feel silky and moisturized. By using the triple care routine, the products will not only care for your existing hair damage, but continue to repair your hair by preventing future harm.

 

 

Kyary's tie-up song 'Perfect Onei-san' plays in the background of the official brand interview, and features on her upcoming 5th album "Candy Racer.' The album is scheduled to be released on October 27. 

 

 

Why not try Kyary Pamyu Pamyu's new haircare brand 'Curuput' for yourself?

 

Message from Kyary Pamyu Pamyu

"After many meetings, I think the shampoo is complete! I'm so, so excited for it to finally be released.

I have been having fun bleaching and coloring my hair since I was 18, but my hair would become damaged no matter what I did. I haven't been able to enjoy my 'ideal hair' often, because I'd worry about the condition, and I've even been holding back from dying it due to damage concerns. But then I realized, "this isn't me." It's the same with shampoos – I'd find a great shampoo but I'd dislike the smell, or vice versa.

This new shampoo was created over many meetings and every detail has been considered. In order to create the best hair product, we wanted to create something that made your hair go "Kyurun" (bounce). We also paid special attention to the scent! Each time I would test the prototype version, my hair would become even closer to my ideal hair, so I'm really happy that I had the opportunity to develop 'Curuput.' 

We put a lot of thought into this brand, so I would be really happy if everybody could give it a try!"

 

Yuu Miyashita Releases Music Video for Platinum End Ending Theme

The Platinum End anime series premiered earlier this month, quickly becoming a hit around the world. Singer and illustrator Yuu Miyashita, a popular internet personality, has released the music video for the show's ending theme Koufuku-Ron (Theory of Surrender). The video shows the main character as he moves between life and death, struggling to find purpose but eventually finding a reason to live. 

Theory of Surrender Music Video

 

The track is already available on streaming services, with a physical release coming on November 17, 2021. The single will include another original song, bystander, as well as the track Phantom Raid, written by popular internet creator Ren. Limited Edition copies will include a music video DVD. Fun fact: the jacket art was drawn by Yuu Miyashita himself!

©大場つぐみ・小畑健/集英社・プラチナエンド製作委員会

Information

Theory of Surrender

Release Date: November 17, 2021

Limited Edition (CD+DVD): ¥1,870 (Tax Included) 

Regular Edition (CD Only): ¥1,320 (Tax Included) 

*First Edition Releases will feature an anime wrapper. 

Theory of Surrender Special Site: https://yuu-miyashita.com/special/

Kyary Pamyu Pamyu x ROLAND Special Interview Published in 'GLITTER Vol.2'

A special interview between Kyary Pamyu Pamyu and ROLAND will be published in the second volume of lifestyle magazine GLITTER, released on October 27 2021. In the interview, the borderless duo, who each work in different fields, join together to discuss how individuality is respected in the modern way of life. 

Despite working in different areas, the borderless Kyary Pamyu Pamyu and ROLAND are always pushing their limits. The same-age pair met for the first time to ask each other questions in a Q&A format, discussing their likes, dislikes, and first impressions of one another, under the theme of "What is a borderless life?" 

Footage of the interview will also be uploaded onto the GLITTER YouTube channel, so look forward to it!

Celebrities Comment on Kyary Pamyu Pamyu's 10th Anniversary Song GENTENKAIHI

Pop princess of Kawaii Kyary Pamyu Pamyu is set to release her fifth original album 'Candy Racer' on October 27. This marks her first full album in three years, and to commemorate the special occasion, plenty of Japanese celebrities have offered comments on Kyary's 10th-anniversary track GENTENKAIHI. 

GENTENKAIHI was released as a digital single on August 17, the anniversary of Kyary Pamyu Pamyu's debut. The song expresses the singer's desire to evolve into something new while also paying homage to her past. 

In a new project, Kyary is asking a number of celebrities to share the song that marked a turning point or starting point in their life. The 'Tell Me Your Origin Song' project has led to plenty of interesting answers, and a playlist has been compiled containing the answers received so far. 

Volume 1 of the series features announcer Misato Ugaki, comedy trio Yonsen Toushin, and Beastars manga creator Paru Itagaki. Volume 2 features TV personality kemia, YouTuber duo SKY PEACE, and actor Ryo Kato. Volume 3 features comedian Ryuji Akiyama, BiSH's Aina the End, and TikTok star and handball player Remi Anri Dori. 

Kyary Pamyu Pamyu will hold a special online live performance on Candy Racer's release day, October 27! A limited number of additional tickets have been released due to popular demand, and those purchasing one will also receive an original T-shirt!




 

Kyary Pamyu Pamyu's 10th Anniversary Project 'Tell Me Your Origin Song!' 

Vol. 1  Misato Ugaki, Yonsen Toushin, Paru Itagaki
https://realsound.jp/2021/09/post-857335.html

Vol. 2  kemio, SKY PEACE, Ryo Kato

https://realsound.jp/2021/09/post-865930.html

Vol. 3  Ryuji Akiyama, Aina The End, Remi Anri Doi

Taichi Mukai Releases Music Video for Dragon Quest Anime Opening Theme

Taichi Mukai's newest track Bravest is currently available on streaming platforms worldwide, and serves as the opening theme to the ongoing Dragon Quest: The Adventure of Dai anime series. Now, the official music video has been uploaded to YouTube! 

Fans of the series will take note of the meaningful lyrics, dotted with powerful words about friendship and long journeys. The song hopes to inspire listeners and to give people the strength to keep fighting during difficult times. 

Bravest (Official Music Video)

The video was directed by Tai Nakazawa, who has also worked on music videos for Shota Shimizu, aiko, [Alexandros], and others. He previously directed Mukai's music videos for Get Loud and Celebrate! Keep an eye out while watching to catch a glimpse of the singer wearing pieces from costume designer TOMO KOIZUMI. 

©三条陸、稲田浩司/集英社・ダイの大冒険製作委員会・テレビ東京 ©SQUARE ENIX CO., LTD.

Creator Ujita Mai and Vocaloid Producer 40mP Release First Song and Music Video

40mP is one of the most beloved Vocaloid producers, having released a number of smash hits over the years including Kakakuri Pierrot and Love Trial. On September 25, 2021, the artist released his first collaborative track with multifaceted creator Ujita Mai on streaming platforms. Her track Hitoriuta ~September How YOU doin'?~ has been a massive hit with young people on TikTok. 

The message of the duo's track Tsuno (Horn) is the importance of meeting someone who can accept your individuality. 

The music video for the track will be uploaded to 40mP's YouTube channel on October 16 at 21:00. The artwork and video were illustrated by Mikkun, who has also worked on videos for Honey Works and Amatsuki in the past. 

40mP YouTube Channel

https://www.youtube.com/user/40meterP

Information

Horn – Ujita Mai x 40mP 

Release Date: September 25, 2021

MV Release Date: October 16, 2021 at 21:00

Streaming Sites: https://lnk.to/Tsuno_Horn

40mP YouTube: https://www.youtube.com/user/40meterP

BABYMETAL Says Goodbye With Official 10th Anniversary Video on YouTube

Metal J-pop group BABYMETAL has brought their 10th-anniversary celebration to a close with a new YouTube video. The group previously announced that their history would be 'sealed' on October 10, 2021. 

BABYMETAL  – THE ONE – STAIRWAY TO LIVING LEGEND

The video shows SU-METAL and MOAMETAL climbing a staircase into the clouds, leaving the Earth in order to become 'living legends' of the Metal Galaxy they have cultivated for the past decade. Fans will also recognize the track THE ONE, which has become the group's anthem. 

BABYMETAL has been celebrating its anniversary for the past year with special concert performances, limited-time merchandise, and exhibitions. The 10 BABYMETAL BUDOKAN concert, held this year from January to April, was the group's first collection of solo shows at Nippon Budokan. 

Despite all of the fanfare, this might not be the end of BABYMETAL. Sadly, it has been said that 'only the Fox God knows' when the seal will be broken, but the girls are asking fans to 'stay metal' until the next chapter of their journey is announced. 

Kyary Pamyu Pamyu's Song Dodonpa Gets Early Streaming Release, Lyric Video

Kyary Pamyu Pamyu's new album Candy Racer isn't coming until October 27, but the singer has released a new song early. Dodonpa is now available on streaming services, and a lyric video has been posted to YouTube. 

Dodonpa Lyric Video


Dodonpa is a more experimental track by the pop singer, written and composed by Yasutaka Nakata and featuring more scat and beatboxing elements. To match the catchy and upbeat percussion and fun lyrics, the new video is as vivid and colorful as it can be. We'd expect nothing less from Kyary!

An official announcement has also been made on the label's website encouraging creators to make and upload their own videos using Dodonpa as the background music if they follow specific rules. The best videos will be selected by Kyary and her staff, and will be featured in a playlist on the official Kyary Pamyu Pamyu YouTube channel! This contest will also be appearing on other SNS sites like TikTok, so keep an eye out and get creative!

If you don't speak Japanese, don't worry! The lyrics themselves are nothing but fun sounds, and the video has subtitles in English, Spanish, Korean, and Chinese. Fans are also encouraged to use the song in vlogs and other creations. 

What do you think of Kyary's exciting new track?