New York based fashion brand HIROMI ASAI is taking to the global market with their kimono textile menswear collection.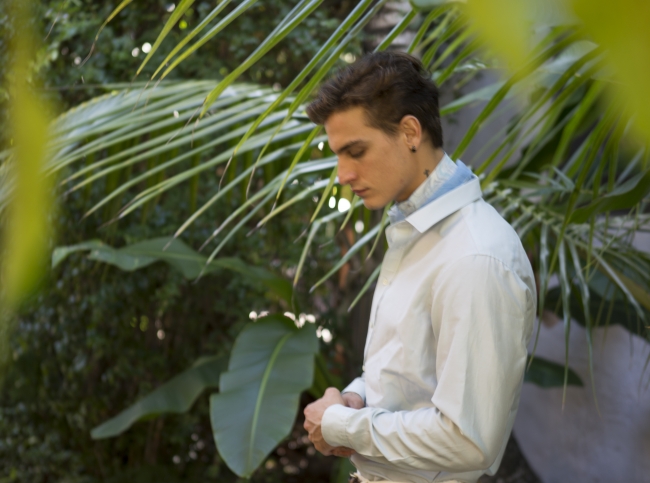 Designer Hiromi Asai presented her 2018 summer/spring mens collection earlier this year on January 6th at Pitti Uomo in Florence, the world's biggest event for menswear and male accessories, and drew much attention. She is now taking her collection to the Capsule Show at New York Men's which is held at the Javits Center in New York. The show will run from July 17th to July 19th.
Asai was able to take her kimono collection to New York in February 2016 thanks to a Kickstarter campaign, enabling her to showcase the first ever kimono runway show.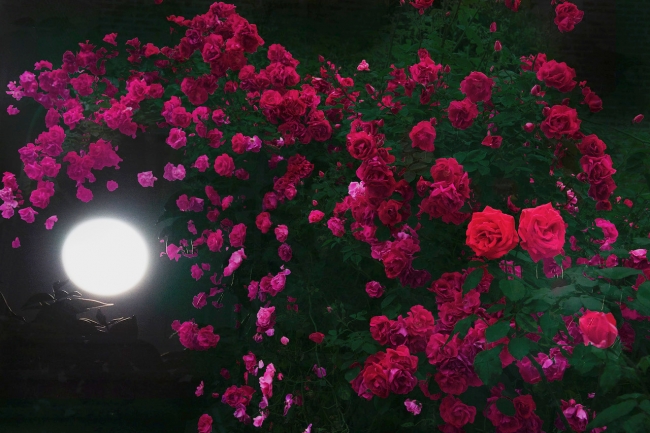 Hiromi Asai aims to "revive and revitalize" kimono by recreating not kimono themselves, but by using the textiles and materials used to make kimono to design a new kind of fashion. By using high quality kimono textiles and working together with master artisans, Asai created her men's collection by fusing the traditional style with a modern style at Pitti Uomo back in January, displaying her New York style creativity. She was picked up by the media and the attention surrounding her grew even bigger.
Her 2018 Spring/Summer Men's Collection is themed around "Midsummer Night's Roses". The collection is a fusion of New York style influenced by Western vintage fashion and traditional kimono. This high class collection mostly consists of jackets but also includes suits, Y-shirts, and pants, all dyed and woven by artisans throughout Japan including Gosen and Ojiya in Niigata Prefecture, as well as in Ishikawa Prefecture, Shiga Prefecture, Amami Ōshima and more.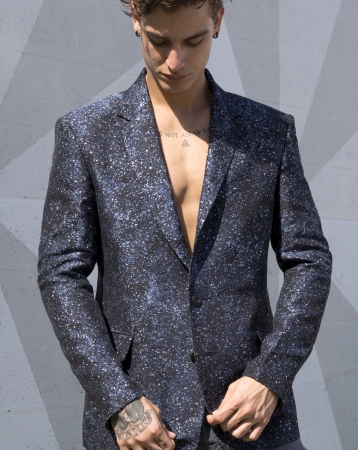 The standout piece from the collection is the deep blue "rose" night jacket and a grey picnic jacket. The outside of the jacket is a deep blue rose colour while the inside is a black rose colour which represent the transparent roses of a midsummer night. Also in the line up of this traditional and modern fusion collection is a deep blue silk military jacket, a blue and blue marble print dyed pullover, a Nishijin silk sleeveless military jacket, and more.
Hiromi Asai is paving her way in the West with her brand in hand. A necktie using kimono textiles is already available over on Amazon.
The HIROMI ASAI brand continues to deliver traditional Japan to the world in a modern form and its presence in the global market is sure to grow ever more prominent.
■Information 
HIROMI ASAI 2018 Spring/Summer Men's Collection
"Midsummer Night's Roses"
all made by Kimono textiles
Exhibition Name: Capsule Show – New York Men's (SS18)
Venue: Javits Center, New York
Address: Hall 3A, 655 W 34th St, New York, NY 10001
Booth Number: A6
Running: July 17, 2017 to July 19, 2017
Official Website: http://www.hiromiasainy.com 
Related Article:Enjoy cherry blossom viewing dressed in a kimono with the Moshi Moshi Kimono Salon limited period plan!
Related Article:Laforet Harajuku to Host "Yukata in Laforet"—Pick Out Your Summer Yukata from the Cutest Trends!